It's November already & festivals are catching up on us. Which means, it is the best time to begin to work on your Black Friday engagement post. And what is a better way to spread the word about your deals on subscriptions than social media?
Well! There's no denying that it has gotten challenging to stand out when every brand out there is running a discount campaign. Plus, the market dynamics are constantly shifting. Even the experts of marketing are failing to predict the customer's behaviour and shopping patterns.
So, how can you make a difference from the rest? It's not just about being consistent on social media & pouring discounts after discounts. 
That is why, we are here to take you on a ride to the tried & tested ways that will uplift your Black Friday marketing strategies.
In this blog, we will go through the reason why we need social media & all of the proven tactics that can do a major help.
So let us get on with it!
Listen to this podcast for hands free insight to the blog.
Why Social Media Holds Importance In
Black Friday

Marketing Strategy?

In this era, social media has way too much impact on our personal lives and the market. You might find yourself opening at least one social media platform twice a day. 

The studies have said that people are more likely to be focused on Black Friday engagement posts in social media.

By the way, operating one platform is easy. But what about when you have to operate on multiple social media platforms and different profiles. That simple entertaining work now seems like a big fat stressful job.

I can't say more! 

So, without any further ado, let us move on to the core strategies used in Black Friday social media posts..
4 Core Black Friday Engagement Post Tips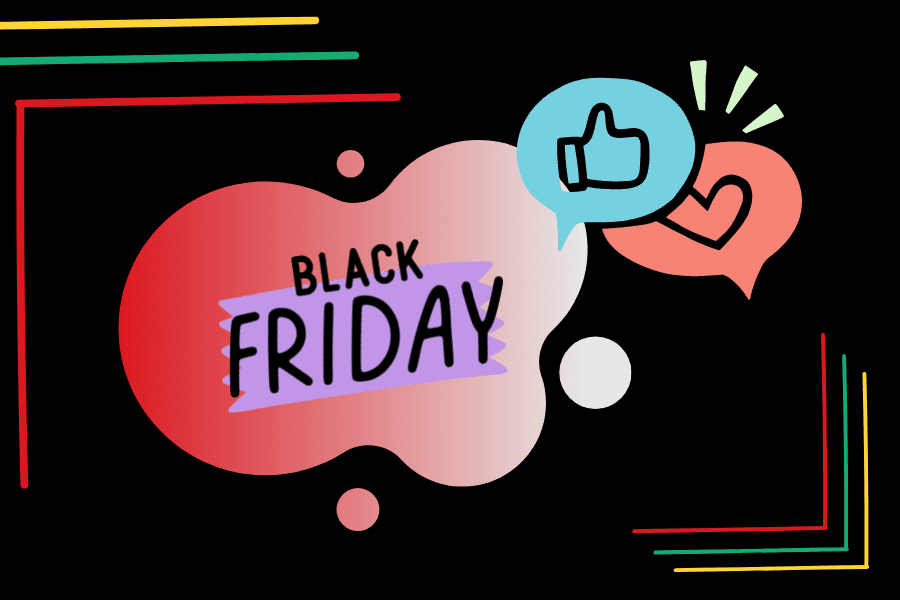 The primary purpose of marketing is to reach as many eyeballs as it takes for maximum conversions. And the road to this small town goes through sure allies of social media tips.
The world of marketing is getting more and more complex each day. You never know what strategies are working on one platform or how the algorithm works on the other. As a result, we need precise tactics that support all platforms & help you reach masses.
And this brings up our very first marketing strategy for Black Friday engagement post -.
Pick Your Social Media Platforms Wisely
As a brand owner, you understand that social media is a powerful tool to make a presence and attract leads. The first step of festive marketing is to introduce Black Friday deals on subscriptions. But the bottom line is to pitch in the right platform fits for your business.
So, here are a few social media marketing tips to help you choose the right social media platform this Black Friday.
Think about your target audience. Which platforms are they most likely to use?

Consider your business goals. What do you want to achieve with social media?

Look at your budget and resources. How much time and money can you devote to social media?

Think about your tone and content because every platform has a different mood from one another.
Plan & Publish Audience-Based Black Friday Engagement Posts
The key to great interactive social media posts is understanding your audience and trend. Posting content relevant to these two is a key to unlock greater brand visibility. 
With the leading social media automation & scheduling tool, Socinator,  you can quickly schedule & automate your profile for higher brand visibility. The basic motto of the software is to engage your followers and help you reach your marketing goals.

Plus, Socinator makes it easy to target your content to specific demographics, interests, and locations. So you can be sure that your content will reach the right people, every time. Along with this, you can get a hold of robust insights of your posts and user profiles on the platform. 
If you're looking for a tool to help you reach your target audience, then Socinator is the tool for you. If you still have doubts regarding automation of Black Friday engagement post, then keep reading the rest of the blog for utmost clarity.
Avoid Sounding Too Salesy This Black Friday
It can be tough to strike the right tone when marketing your business on social media. You don't want to be too salesy, but you also need to make sure your followers know what you're all about.
Here are a few social media tips for Black Friday posts that can be of help.
Keep your posts short and to the point.

Focus on providing valuable content rather than just promoting your products or services.

Make use of images and videos to help illustrate your points.

Be sure to use relevant hashtags so that potential customers can easily find your posts.

Use a tone that is friendly and approachable.

Share valuable content that your followers will appreciate.

Make sure your posts are relevant to your target audience.

Keep your tone friendly and professional.

Be helpful and informative with your

Black Friday engagement pos

t.
Leverage Influencer & Cross-Platform Marketing:
There's no doubt that influencer marketing is one of the most potent ways to reach potential customers. But what happens when you want to get customers on different platforms? That's where cross-platform marketing comes in. 
With Socinator, you can easily generate profitable traffic from different social channels. One way to achieve that is by publishing Black Friday interactive posts.
Read More:
Bonus Tip: Schedule & Automate Your Black Friday Engagement Posts
One of the most important aspects of a successful Black Friday campaign is consistency. However, it cannot be easy to find time to post consistently & get back to your audience on an everyday basis. That's where you need to get your hand on one of the best social media automation tools.
Yes, we are talking about Socinator.
You can schedule posts ahead of time and have them automatically published at the times and frequencies you specify. Apart from this, you can configure the activity settings of all the engagement options provided by a particular platform and automate them at a human pace.
This way, you can ensure that your social media accounts are always up-to-date with Black Friday engagement posts without taking time out of your busy day.
You can choose when and how often you want the post to be published. You can even specify different times and frequencies for other social media accounts.
So why wait? Start using our leading social media automation software from today onwards and see the difference it makes in your campaigns.
Conclusion
We all know that November is the busiest marketing month across the world. And social media is a massive part of that festive event. 
In this era, social media has way too much impact on our personal lives and the market. It's more crucial than ever to have a social media strategy for your Black Friday engagement posts than ever.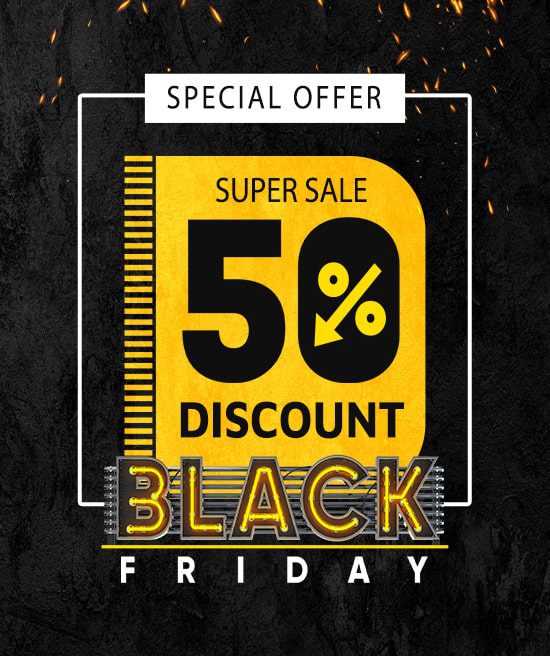 So, how about we make it easy and affordable for you to keep up with your marketing journey! Get started with the once in a year black friday sale of socinator & get 50% off on all yearly plans. Redeem the Coupon Code – BF50 given below & refine your social media marketing goals.
Happy Black Friday!