Resourceful

Pinterest Marketing

Automation
Maximize your Pinterest marketing efforts with our state-of-the-art automation tool. Schedule, publish, and analyze your content with ease.
Get Started Now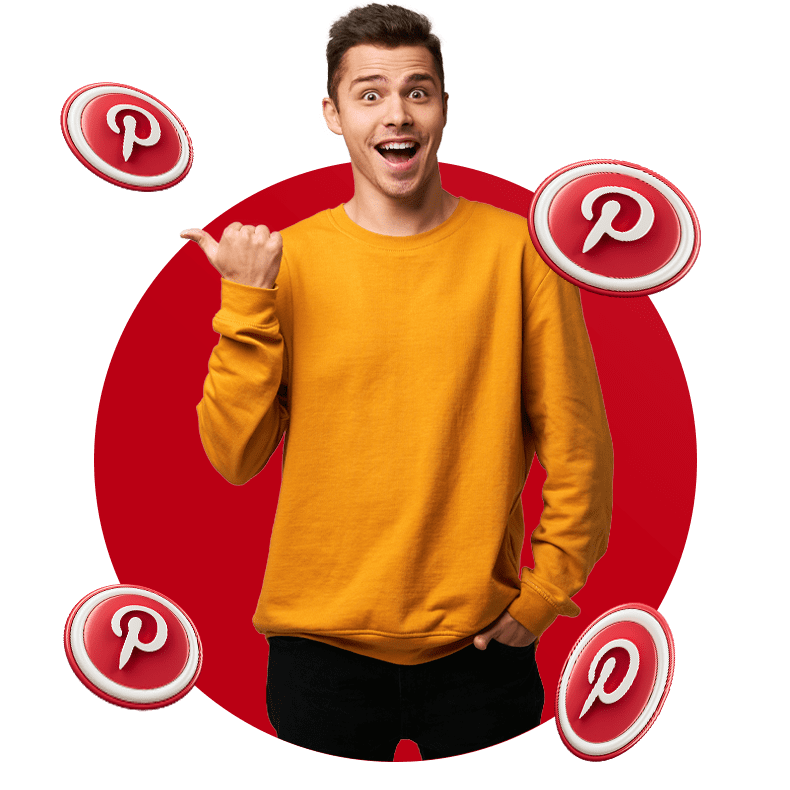 Master Your Digital Domain
Accelerate your Pinterest strategy with Socinator's advanced pin scheduling, smart content curation, and analytics-driven insights.
Explore Now
Auto Publish Posts
Don't just post hundreds of pins at a time. Instead, use Socinator's Pinterest auto post feature to spread your pins throughout the day to improve the chances of more people seeing them. With Pinterest automation, it becomes easier to schedule your posts throughout the day.
Activity Statistics And Reports
View all the reports and statistics from time to time for the activities performed with your accounts, which can help you for better analysis of your marketing strategies. Gain insights on all the important aspects of your Pinterest Account using the best Pinterest marketing tool.
Add Video Pins
Spice up your Pinterest accounts with video content. You can use the automated Pinterest posting feature to pin your videos from YouTube or Vimeo and apply the same marketing techniques as you do for images
Auto Comment
Leave a thoughtful comment on the pins that are relevant to your niche using Pinterest automation to get yourself discovered by more people that might like what you have to offer.
Auto Follow
Find other users in your niche or people that might be interested in your work and start following their activity using the Pinterest auto follow feature on Socinator.
Auto Create Boards
Create as many boards as you need for all your Pinterest accounts in one place, with PinDominator.
Auto Publish Pins from RSS
If you have a few amazing RSS feeds with great images you can add them to the Pinterest automation tool and all the new images will be automatically pinned to your boards.
Auto Follow Back
Stay in touch with your followers by following them back. This will build trust amongst your followers and help grow your business.
Auto RePin
Auto RePin pins in your niche by keywords, by any board URL, user, or specified pins only
Auto Unfollow
Follow only the people that are genuinely interested in your business and unfollow those that did not follow you back
Broadcast Messages
If you have important news that you want to tell your fans, you can send a message out to all by broadcasting it
Efficient Account Management
Manages multiple Pinterest account efficiently using the best Pinterest marketing tool to boost your business.
Find And Extract Targeted Users
Now find for followers, followings, likers, pinners, or commenters' of the pins that are relevant to your niche by using various search methods (like searching based on the keywords, pins, URL, and so on)
Monitor Folder Feature
Save time by mapping a folder containing your selected images that has to be pinned. PinDominator will automatically post on your selected destination, with your pre-configured spintax-supported content
Full Account And Report Export
Pinterest automation tool offers you a complete history and statistical data about your pins to analyze and use to improve your growth strategies
Proxy Support
Make use of the PinDominator's full proxy support and assign a HTTP proxy to each Pinterest account you manage
Spintax Support
You can customize all your Pins with Spintax. This feature is a major time saver and will help you look more authentic at the same time
Unlock The Full Potential Of Pinterest Automation Using The Best Pinterest Marketing Tool
Sign Up Now