If you landed here, you might be actively seeking an effective monitoring tool for Twitter. Isn't it? Well, there is no wonder people are approaching social media marketing software like Twitter monitoring tools. In fact, there is nothing terrible in leveraging the benefits of monitoring software if it helps you manage top platforms. 
As you might have heard —
"Your social media presence can make or break your reputation."
Well, we agree — it's not as easy as pie to manage every social media account on different platforms single-handedly. And when it comes to a powerful platform like Twitter, you must pay attention to every aspect, which is time-consuming. 
Though opting for any random automation tool makes the situation even worse. Numerous software advertisements on social media promise to be the finest and everything else, but what if you pay your hard-earned money and discover that they have terrible features?
Don't worry! We will help you pick the best Twitter monitoring tool to shoot in your presence online. But before that — you must be aware of why choosing an appropriate Twitter automation software is inevitable.
Hit the
Play Button

to listen to the podcast now!
So without any further ado, let's peep in!
The Need To Selecting An Appropriate Twitter Monitoring Tool
Understanding your audience, competitors, and industry requires constant monitoring of Twitter. It's how you find out about crucial topics and new trends. Not only just trends, but it also uncovers your audience's interests. 
So, have you ever noticed that you tell some Twitter responses apart from actual replies and other related actions? But why so? It is the result of opting for poor Twitter automation and monitoring software. And we don't want you to be at that stage.
No one can deny that Twitter is a sophisticated social media channel that new firms can exploit. Because of this, there are several tools available that can help you develop your account and business.
Unnecessary automated replies and updates damage your account handle's human aspect (personalized touch). Therefore, finding the right balance between automation and human activity is necessary to save yourself from such a situation.
Here are the 08 crucial assets you need to check before choosing a brand-monitoring Twitter service.
Steps To Select The Perfect Twitter Monitoring Tool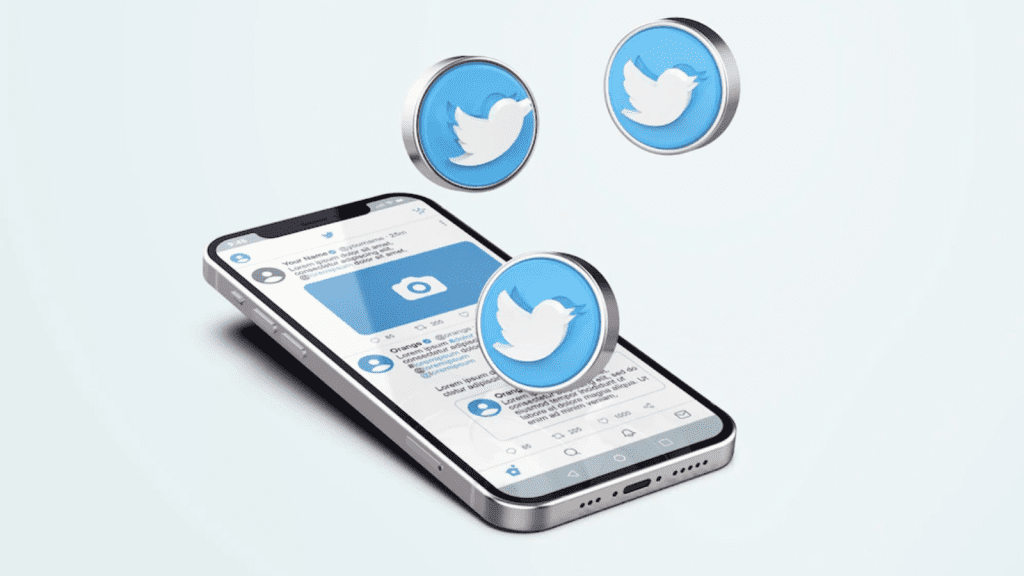 #1
Choose What You Want to Monitor
Here is a question that you must ask yourself. What made you think of opting a Twitter monitoring software? Your answer might be — the features that are most crucial to your needs: monitoring your social media accounts or checking your competitors' activities.
You should select the data you want to keep an eye on. To make it more understandable, let's look at a few common types: your company name, industry keywords, clients, and competitors.
So, what's your goal? Identify negative mentions and complaints early so you can take appropriate action, or would you rather keep an eye on customer behavior and identify market gaps?
If you are still trying to decide which type of brand monitoring Twitter can help you grow, we suggest you spend the time to find the ideal combination and establish a schedule that suits you. 
#2
Establish Your Budget for Monitoring Tool
Consider how much time you are willing to dedicate to the monitoring process. Also, you should regularly assess the amount of money you are eager to spend on your needs and the services you anticipate from the Twitter monitoring tool.
#3
Investigate Services And Customer Support Provided By The Twitter Monitoring Software
The majority of the time when you purchase the tool, the support team's training, and suggestions determine how well your social media monitoring goes.
Furthermore, it is essential to understand how to maximize the tool and utilize its features if you want to measure your ROI effectively and make the best use of your investment.
#4
Research On Tool's USP
Check out the aspects that make it unique compared to its competitors. Then, consider whether these features are appropriate for your social media monitoring requirements and whether paying a premium for the added features is worthwhile.
#5
Make Sure To Thoroughly Review The Services Each Tool Offers
Depending on your goals, the quality of many distinct characteristics might influence your decision.
It includes the data coverage (which media platforms the tool crawls, how many languages, locations, etc.) and whether it offers sentiment analysis. Also, its approach to duplicates and SPAM and a variety of other criteria are just a few examples of the many areas where each solution can differ significantly.
#6
Check Out Free Trials
To learn more about each tool and examine its usability. But how can you do that?
Simple. Look around for demos and free trials. Every reputed Twitter monitoring tool offers clients 7-14 days of free problems. It will help you get familiar with the monitoring patterns and more.
#7
Don't Directly Go For a Long-Term Contract
Many individuals prefer to go for something other than a long-term package first (if they are not entirely confident about their decision). 
Though, here you need to select between two paths. One — Go for a short-term contract and get familiar with the processes and available features of the tool. Second — If you did in-depth research on the specific device, like what it offers, how it works, and so on, then we would advise you to go for a pretty long-term plan (like a 6-month or 1-year package).
You might wonder why we encourage you to go for a lengthier package. Don't worry! We are here with the answer.
By choosing a long-term plan for a Twitter monitoring tool that can track Twitter mentions as well, you can get comparable benefits for a lower price. Isn't that a win-win situation for you? 
Looking at all these aspects, you might wonder whether you can find any budget-friendly tool that can justify all these basic requirements.
Your concern is correct. But nothing to worry about! 
To ease your search, consider approaching one of the well-optimized social media monitoring software, Socinator. The powerful combination of analytics/social monitoring tools is built to show Twitter power users how hashtags and topics propagate, so you can tune into what the majority of the audience is talking about.
In addition to simply monitoring and analyzing your activity, you can add a few bombarding features to your list to broaden your reach. We have enlisted a few of them for you.
Exclusive Socinator Features That You Must Look For Better Twitter Performance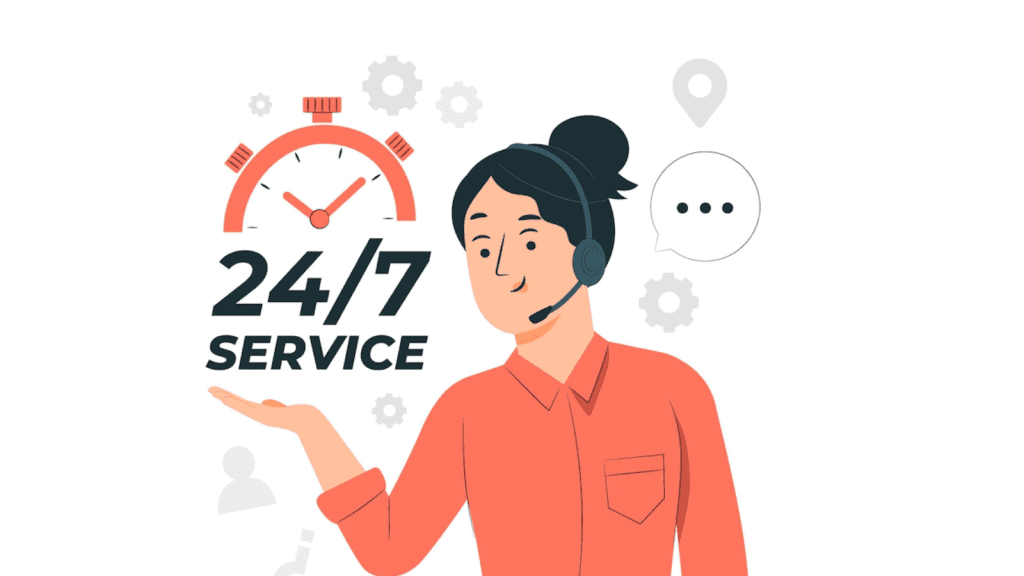 #1 Broadcast Messages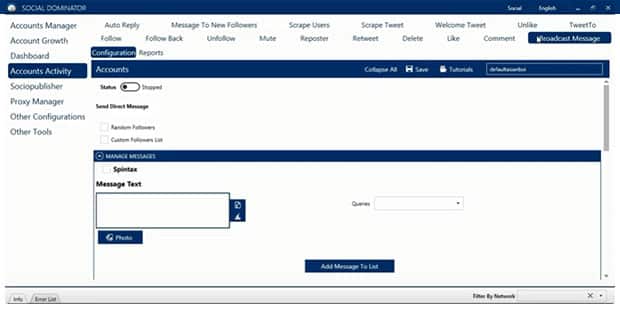 If you come up with an important message or news to share with your followers, then you can take the help of an astonishing feature, Broadcast Messages.
#2 Hashtag Search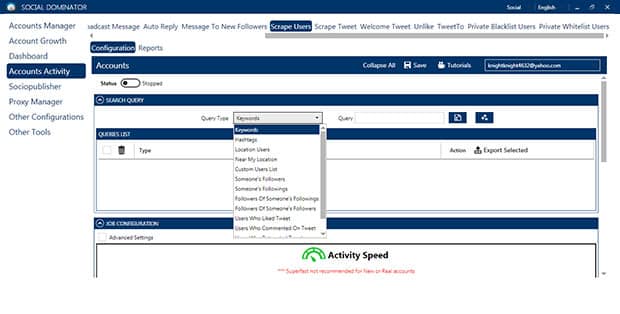 Simple search tools include hashtags. For keywords, events, and trending topics, people use hashtags.
#3 Refined Updates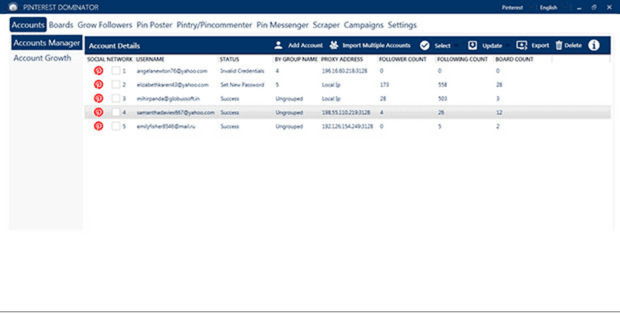 The most refined social media site for in-the-moment search is Twitter. If keeping up with international events and tracking Twitter mentions is crucial to your business, you should also keep up with the most recent tools for keeping an eye on hot Twitter topics.
Since hashtags are also used for trending subjects, the hashtag tools you use can also assist you in keeping track of hot topics. When following trends on Twitter, keep in mind the following additional tools in addition to the ones already mentioned:
Trendiest offers a selection of graphs that may be used to track and contrast various trends.

Tweetmeme reveals widely shared tweets.

For the most recent tweets on trending topics, follow @twithority and @TweetingTrends.
#4 Twitter Lists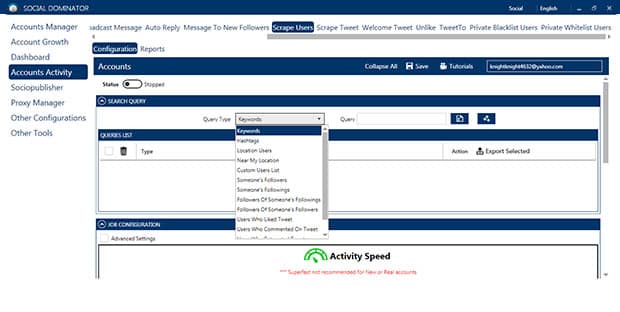 Making your own Twitter lists and using them to keep tabs on people can be helpful. To follow your competitors, remember that you can create a private list on your Twitter profile, which will only be visible to you.
Additionally, you can configure an RSS feed to adhere to someone else's Twitter list.
#5 Tweet Scheduler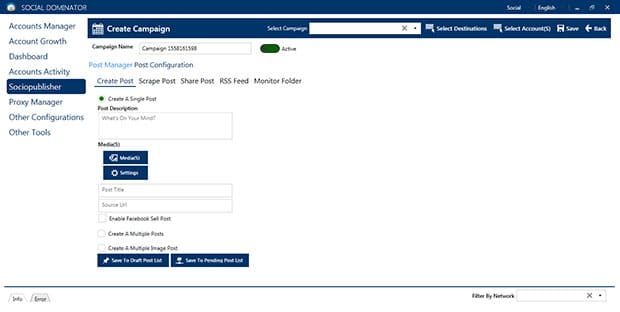 The first step in developing genuine connections with people is listening, which is only one aspect of using social media for business. But how can this happen?
Well, what's the benefit of creating curated content if your tweets and posts are unnoticed by the audience? Right?
To establish and foster relationships in social communication, you must know the best time to post on Twitter. The peak hours can be a game changer for your Twitter accounts.
Check out our recent blogs to enrich your social media reach.
Harness Twitter  For Legal Assistance & Attorney Services
How To Use Twitter Automation Software Without Ruining Your Brand Value?
Twitter Monitoring Tool: 5 Ways To Track Twitter Growth of Your Brand
Wrapping Words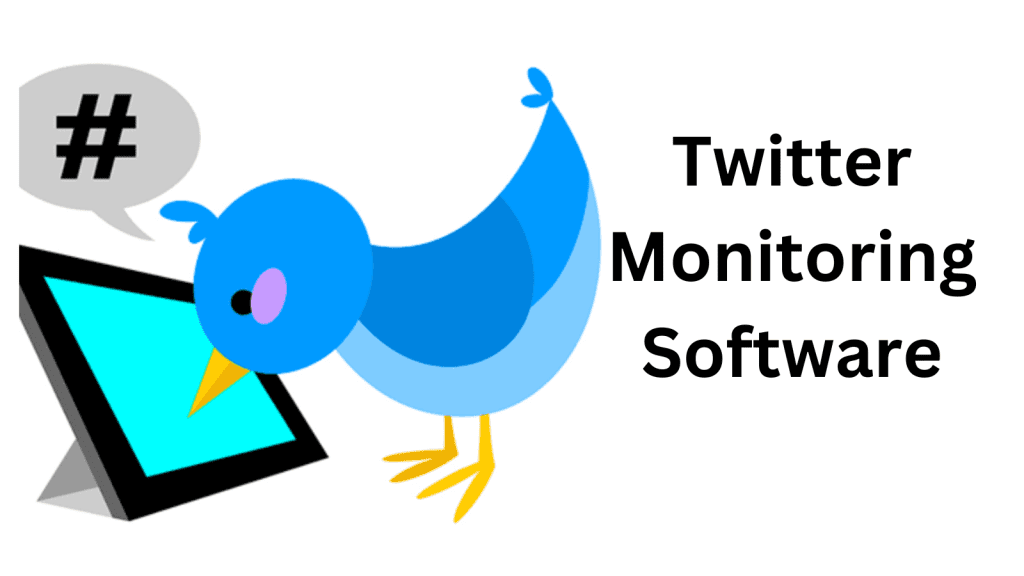 Currently, Twitter is not just a social media platform for interaction. Instead, it has become an enormous platform to put forth your thoughts and build a strong tribe that looks up to you. 
And to ace such power, there is nothing terrible in opting for a Twitter monitoring tool to help you to make better decisions when things are obscure. All you need is to know what you want from a monitoring tool. 
So what to wait for? Take help from this blog and select the best monitoring tool for Twitter now!