Business owners having an online presence on Twitter need to work on numerous strategies to keep up their brand recognition. But there is a huge misconception about this among most advertisers. They believe having a social media presence is all about copying the ideas from various marketers and putting them up in their feeds. But there are a lot more aspects that need to be taken care of. 
Right from recognizing your target audience to building appropriate strategies to engage them with your content, everything needs to get planned straight away from the beginning. Hence, it keeps your Twitter marketing campaigns running smoothly and efficiently. But you need to understand that the work behind the scene has to be perfect to display the best ads to the correct audience.
Hit The Play Button To Listen This Podcast:
Creating winning advertising campaigns  takes time, and right away, you cannot randomly post anything on your wall. Hence, for that, you need to schedule your posts to tweet later. So, thankfully we have some great tools that work wonders in scheduling and automatically publishing your posts on Twitter. 
Twitter Automation Tools

If you plan to increase your brand recognition of one of the most popular social networking sites, Twitter, use a Social media marketing tool. So, these tools come pretty handily to marketers as they uncomplicatedly schedule multiple ads and posts to get automatically tweeted. 
So, if you think of posting a series of tweets to excite and acknowledge your audience regarding your upcoming launch, the tool will only make your job a little easier. You can plan out the entire strategy, build your content and schedule it. That's all about it. Your content will automatically get tweeted on the particular event date as mentioned, and we believe it will help acquire more audience engagement.
These were some of the fundamental functions of a Twitter automation tool, but this software is proficient in performing more intelligent jobs to help your profile be the best of your niche. 
Also, the users share 20-30 posts in a day that are in some way related to your business. But you cannot directly retweet or reshare the same content. And in these cases, manual curation can take longer than usual, but an automation tool can be the most convenient option.
Best Twitter Automation Tool For The Social Media Marketers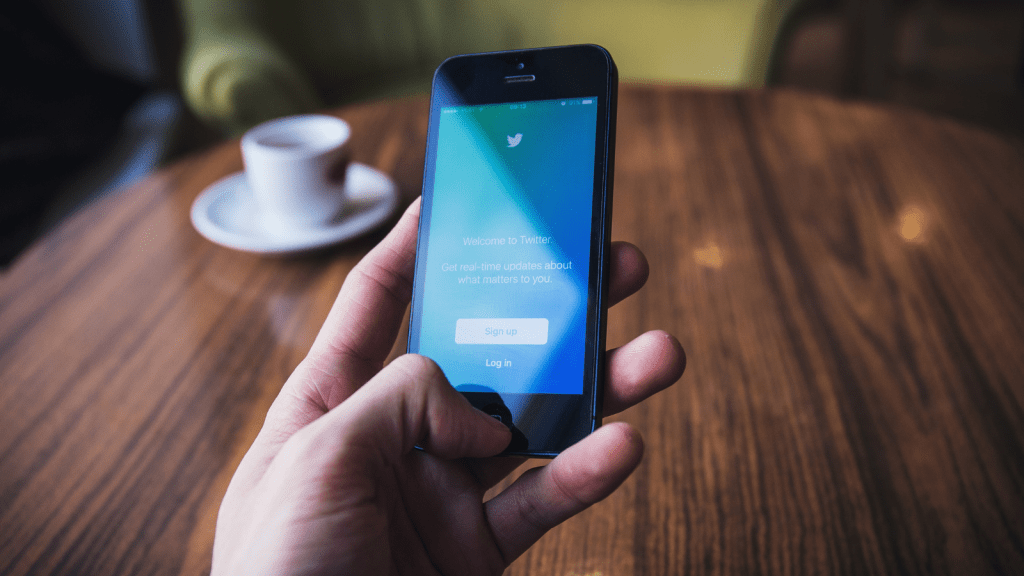 Let us jump right into the blog to check the most efficient software to help you tweet later.
1. Socinator- The Social Dominator

Socinator is a social media intelligence tool to help you schedule and automate publishing your tweets on Twitter. It is one of the most efficient and celebrated software among social media marketers. It provides the perfect user experience as it has the most simplistic dashboard through which the users can navigate easily and get their work done. Also, it has a pretty reasonable pricing plan which makes it compatible for all the small scale and medium scale businesses to acquire it.
Let us look at Socinator's Twitter retweet marketing features to know what automation traits the tool provides to its users.
Auto Publish Posts

Activity Statistics And Reports

Auto Comment

Auto Follow

Auto FollowBack

Auto Like/Favorite

Auto Reply Messages

Auto Retweet

Broadcast Messages

Efficient Account Management

Find And Extract Engaged Users

Find And Extract Hashtags

Find And Extract Targeted Users

Full Account And Report Export

Tweet From RSS

Mention Users

Monitor Folder Feature

Proxy Support

Schedule Profile Pic Change

Spintax Support

Unlike

Message To New Followers

Scrape User

Scrape Tweet

Auto Re-post

Welcome Tweet

Tweet To

Delete

Mute

Unfollow
These are some extraordinary features of Twitter marketing that Socinator provides, and to have detailed knowledge about the traits, please tap on this link: https://socinator.com/twitter-marketing-software-features/.
Also, Socinator's features are not just limited to Twitter. There are about 08 social networking platforms that can get automated through Socinator.
Facebook

Instagram

Twitter

LinkedIn

Quora

Reddit

YouTube

Pinterest
So, if you have multiple social media accounts, you must get your hands on this excellent tool today. The software works safely and organically for all the above platforms. It provides different features for all the sites, and these are according to the activities performed on the social networking platform itself.
Also, do not forget to check out Socinator's pricing plans here: https://socinator.com/pricing/.
2. Hootsuite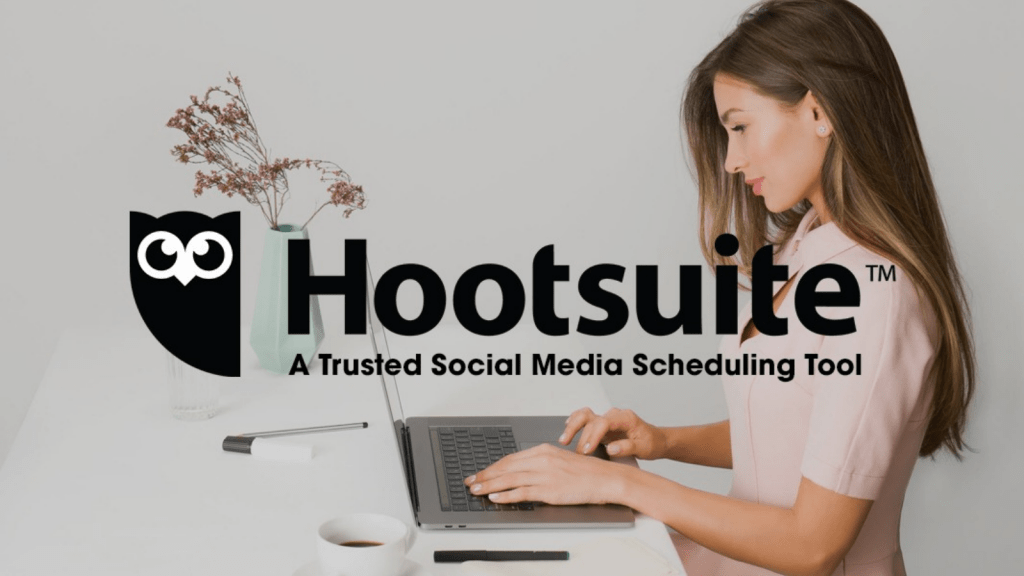 Most of the social media managers must be familiar with this name already. The tool acquires a large user base and is pretty ahead in the game by having a focused network. It has the extraordinary feature of letting the users bookmark and share the posts, tweets, or content they prefer. 
If we talk about Twitter automation, Hootsuite has some commendable features like instant scheduling of posts, social listening, team management, and providing social media insights as well. The software lets you identify the most trending topics effortlessly by customizing your search through various filters.
Like Socinator, Hootsuite also enables users to use the same platform to automate multiple social media profiles. So, Hootsuite would be a great choice as it keeps you updated regarding the latest content trending in the sites lately.
3. Buffer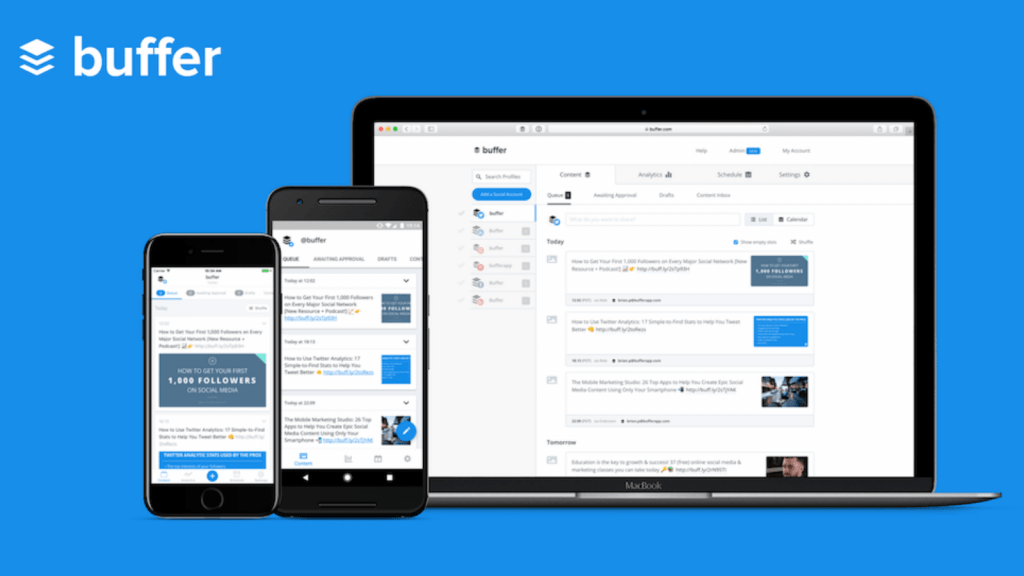 Buffer is a Twitter automation tool that comes in handy for users. They only need to log in and get started with scheduling their posts. Hence, once you get done with it, the tool will automatically tweet them at the exact time.
We have added Buffer to our list because it has a good reputation among social media marketers as it provides a remarkable user experience. And it also comes with a free trial. So, before investing in the tool, you can use it and get intrigued by its features.
Buffer lets you customize your tweets according to Twitter guidelines before posting and look at all the scheduled posts and review them before getting them published on the platform. 
4. SocialPilot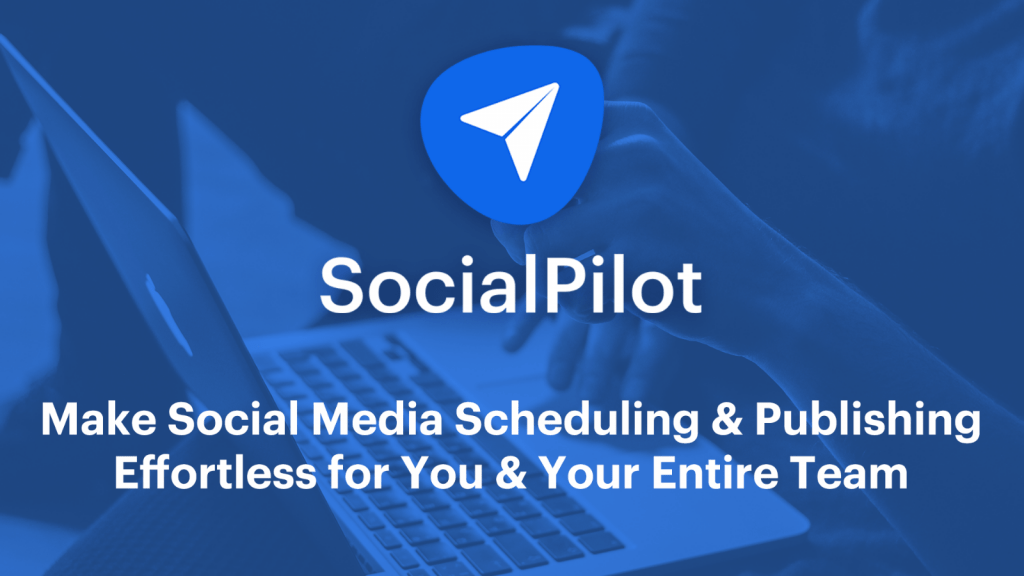 SocialPilot is a convenient twitter automation tool. It provides some extraordinary features to help you schedule your content the right way. So, if you create your content now but wish to tweet later, you can do so with SocialPilot easily. You only need to select the posts you want to publish and set the date and time of posting, and your tweets get published at the exact time from your Twitter account.
You can customize your posts with SocialPilot and craft the best post within the character limit allocated by Twitter. You can also search for the latest content and build your campaigns to gather audience engagement on all your tweets.
SocialPilot also lets you dig your Twitter analytics. Hence, you will remain aware of the performance of each of your tweets and work on them to make it better the next time you post on the platform.
5. CoSchedule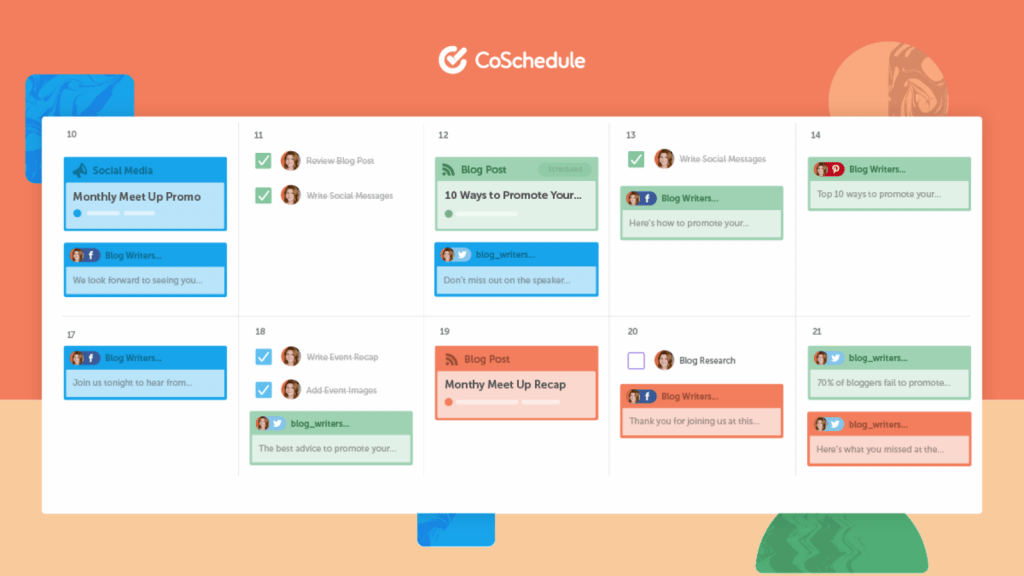 CoSchedule is another best tool to plan your next social media move. It is a fascinating tool for bloggers and writers who wish to schedule their blogs. It has integrated with WordPress and HubSpot to provide a better user experience to the audience. If you use Coschedule for Twitter automation, you can comfortably line up all your tweets and blogs and schedule them to get published at the required time.
You can also revisit your CoSchedule dashboard to review your calendar and make the required changes. So, you do not need to generate fresh content every time you post. Again, if you miss out on posting, CoSchedule selects the top-performing tweets from your profile and adds them to your scheduled slots.
Check Out Our Latest Posts:
How to conduct social media audit with 09 steps | Time to enhance your marketing strategy
How To Get On Instagram Explore Page: Quick Hacks
The New LinkedIn Marketing Guide That Actually Works
It's Time For You To Choose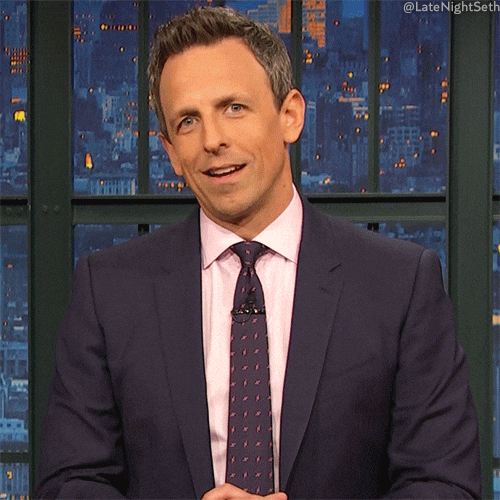 Now you have a list of Twitter automation tools, and you need to pick out the best to help you tweet later. Fundamentally you must pick out the software that provides you the required features and serves as a helping hand to run your advertising campaign accurately. 
Again, some Twitter automation tools might top your list for budget-friendliness, but you might end up spending more for the premium versions to acquire all the features. So, keeping all these in mind, you need to pick out the best one for yourself intelligently. Also, make sure it fits your budget.
I hope the article helped you know about the tweet later. Is there something that we can incorporate? Please drop your thoughts in the comments below. I would love to hear from you!