When we talk about the most popular social sharing websites today, we often forget to include YouTube in it. But is YouTube really worth ignoring? Our stats say it's not. There are approximately 2 billion logged-in monthly users on YouTube, with its user base still growing EVERY YEAR. 
In fact, here's a thing- we can actually live our lives without social media but not without YouTube. You may uninstall Whatsapp and Instagram when you are busy, but you will definitely watch YouTube every night before sleeping. 
I think now you get why YouTube is the go-to site for everyone. And you can do a lot of cool stuff on it! Nevertheless, here are some YouTube hacks that I have picked for you to try out TODAY: 
1. Turn a YouTube Video into GIF using URL 
You might like that expression of the YouTuber whom you watched today. Do you want to turn their face into a GIF or maybe a meme to send it to your friends? Well, YouTube allows you to do so. 
Converting YouTube Videos into GIFs: Select your preferred YouTube video for creating a GIF. Now find the URL at the top of your browser, and add "gifs.com/?source=" right before the URL, so that it reads "gifs.com/?source=[your video URL]."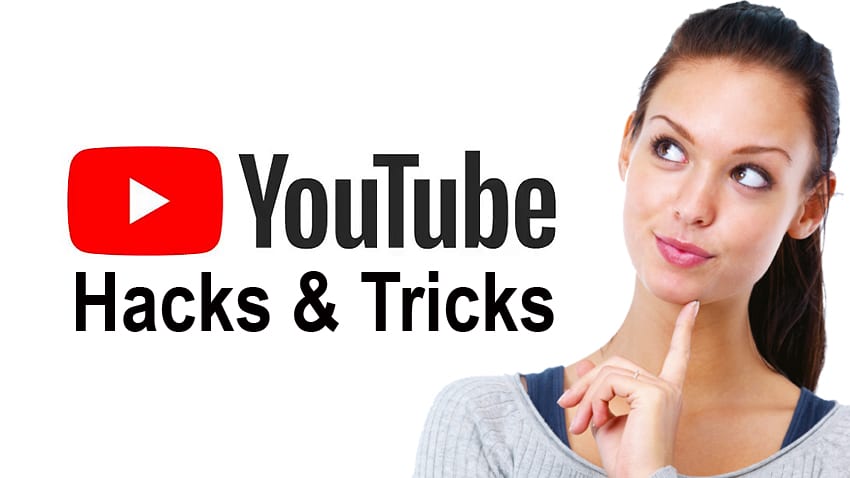 It will bring you to gifs.com with your video already uploaded and ready to edit. If it doesn't work this way, you can directly visit gifs.com and paste your video URL there. 
On the left hand, you will find a menu for editing and effects, and on the bottom, you will find a timeline bar. You can set the duration, add stickers, captions, image, etc. on your GIF. 
After trimming, editing, and adding a title to your GIF, click on the Create gif button, add a title, tags, etc. then click on the Next button. Voila! You can download your own custom gif (keep in mind, you can save the gif offline only after signing up). 
2. Download the Thumbnail Image of a Video 
YouTube thumbnails are catchy, and you might want to save it offline for a social post, blog, or even as a reference image for further creations. No need to take a low-resolution screenshot. Download the image in high-resolution using the following steps: 
1. Copy the 11 characters long video ID. You can find the video ID in any YouTube link after "youtube.com/watch?v=".
2. Paste the video ID as: img.youtube.com/vi/[VideoID]/maxresdefault.jpg
3. Paste and search this link in your browser. You will see a high-quality image of the video thumbnail! (Yippeee!) 
It is one of the best YouTube hacks that I use very frequently to save the video thumbnails for my articles. Here's an example of the same. 
3. Share a Link that Starts at a Specified Point 
There are times when you would want the people to skip the intro or directly get into a particular part- an enjoyable section of the video. Try this hack when you want your shareable link to start the YouTube video from a specific time: 
How to do it: 
1. Click on the Share icon. 
2. Check the "Start at" box at the bottom. 
3. Adjust the time and copy the generated link. 
Pro Tip:

Try to generate a link 1-2 seconds before the preferred time.

This way, the viewers won't miss anything.

 
4. Create a Custom YouTube URL 
If you have a YouTube channel, you might want to provide your subscribers with an easy to remember, a catchy web address that clicks on their minds as soon as they think about your videos. You can use your display name, any URL that you currently own, name of a linked website. 
Tip: Before creating a custom URL, you need to be very positive that you want it. Once approved, you can't change it or transfer it to any other user. Plus, this URL connects to your Google+ identity as well as your YouTube channel profile. 
Creating a custom URL: You can only use this feature if your channel is 30 days old and has a minimum of 100 subscribers and if you have uploaded a channel icon and at least one video. 
Qualify all of these criteria? Great. Now visit your YouTube account settings and click on "Advanced". Now click on the box next to "I agree to the Terms of Service." and select "Change URL" to make it final. 
5. Add a Transcript to Let Users Find You in Searches 
YouTube algorithms are tricky. There are various parameters behind ranking your content among your competitors, one of them being your keywords in the title, video script, as well as the description. This way, the search engine knows what your video is about, and recommend it to the users searching for something similar. 
Adding a Transcript: Open a YouTube video and look at the icons just below the play button. Click on the "Subtitles/CC" icon on the far right (CC is an abbreviation for Closed Captions). Now choose the language of your choice for adding the subtitles. You get the following options to add the CC: 
1. Upload a file with pre-written texts for your video transcription. 
2. Copy and paste the entire transcription. YouTube will set the timings of the subtitles automatically.
3. Typing the subtitles while watching the video parallelly. You can also pause the video while typing. The entire process becomes so much easier and painless this way.
BTW, here are 09 Hacks to Get YouTube Subscribers For FREE! 
6. See the Written Transcripts of any Video 
You might wonder what would you do if you cannot type the entire video transcript? Well, various smart tools can transcribe your videos ASAP, but what if you don't have time for that? Don't worry. YouTube will generate a written transcript as soon as you upload your content. 
How to View a Video transcript: You can view any video's subtitles by clicking on the three dots right next to the save icon and selecting "Subtitles/CC". However, you might not see this option if the channel's owner keeps the subtitles hidden. 
But if you want to view the transcript according to the video's timings, then click on the three dots on the right side of the "Save" icon and select "Open transcript". There you go. YouTube will show you the time-wise subtitle of any video on the right-hand side of your screen. 
7. Shortcut Keys for YouTube 
Here are some of the shortcuts to controlling the videos you watch on YouTube: 
Spacebar Play or pause the video. 
k Play or pause video on the player. 
m Mute or unmute a video. 
j Rewind video by 10 seconds. 
l Forward video by 10 seconds. 
Left or Right Arrow Rewind or Forward video by 5 seconds. 
Up and Down Arrow Increase or Decrease video Volume. 
, Skip to the next frame of a paused video. 
< Slow down the rate or video playback. 
> Speed up the rate of video playback. 
1-9 Jumping from 10% to 90% of the video mark. 
0 Jump to the video's beginning. 
f Full-screen activation. 
c Activating closed captions. 
/ Go to the search bar. 
8. Pre-schedule a Video to Publish Later 
This one is by far the most useful YouTube hacks. And not a lot of people know about it. You can schedule your videos in advance to post them later, in case you are busy and have a lot of content in line. There are two ways in which you can do it: 
1. Reschedule from YouTube: YouTube offers you the option of publishing a video at any preferred time. Just select the file that you are going to upload, enter the details, click on "schedule" on the visibility tab, set the date and time. Press the schedule button to complete this process. 
2. Use an online Tool: Various software and tools let you schedule your posts, likes, comments, etc. on YouTube in advance. This way, you can trick the search engine into believing that your profile has more engagement, further leading to an increase in the social signals. One such tool is Socinator. 
Here's How To Auto Post In Youtube Using Socinator
9. Browse and Download Copyright-free Music 
YouTube offers you a big library of really cool, high-quality sound effects and audio tracks that you can download and add to any of your videos. Not just YouTube videos, you can add them to any video of your choice. 
Adding Sound effects from YouTube Library: Open your YouTube Creator Studio. Then visit YouTube's Audio Library on the left side of your screen. YouTube will come up with a list of copyright-free audio! Not able to open the library? Click here. 
Here's the fun part. By default, you'll reach the "Sound effects" tab. Here, you search for any sound on the search bar- a motorcycle, barking dog, laughing, raindrops, etc. 
What's even better is that everything will be free of copyright. 
10. Add End-screens and Cards for Promoting Content 
Want to keep your viewers interested in your content? You can do so by adding clickable links on your screens. These are small CTA buttons that direct to the previous or next video, a link to your website, a source, a fundraising campaign, etc. They are of two types- cards and end-screen. 
Here's how you can add them both: 
How to Add an End-Screen: These appear in the last 30 seconds of your video. They mostly contain links to another video, another channel, and a subscribe button. However, you can always alter it and add any other links. Here's how to include them in your videos: 
1. Head to the Video Manager. 
2. Tap on Edit and click on "End screen & annotations." 
3. Click on the Add Element button and decide where you want your viewers to go from your end screen. You also get various templates here. Play around with them a bit to know what works best for your channel's theme.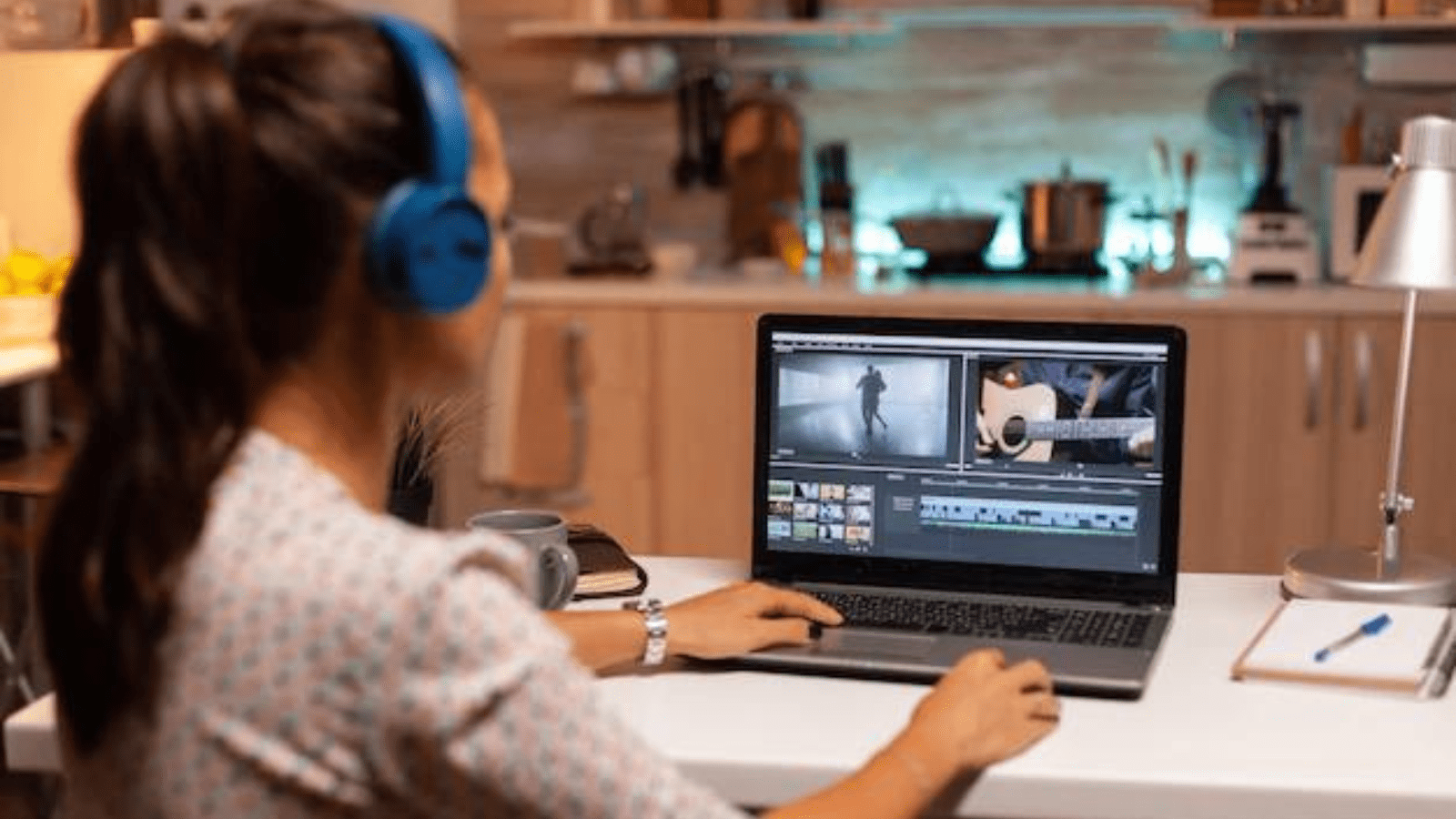 How to Add a Card: If you want to advertise your blog or eCommerce site through your channel, cards are the best way to do so. They appear when you tap the icon with the letter i on the top-right corner of your screen. Here's how you can add cards to your videos: 
1. Navigate to the Video Manager.
2. Tap on Edit> Cards. 
3. Choose the section of the video where you want your cards to be, then click on Add Card. 
4. Choose what you exactly want your card to promote. 
5. Click on the Create button. 
11. Create Playlists for Similar Videos on your Channel 
Playlists are a great way to keep the viewers engaged. It's like allowing them to sit back and binge-watch similar content. As a result, you get more people interested in your channel and ultimately turn into subscribers. 
Creating a playlist: Creating a playlist is as easy as watching one on YouTube. You just have to follow these steps: 
1. Find the video you want to add to the playlist.
2. Click the save button under the video. 
3. Select "Create a new Playlist." 
4. Enter the name of the playlist and click create. 
And oh! Here's your guide to YouTube Marketing: 11 Tips To Promote Your YouTube Channel
12. Add a Custom Subscribe Button on the Screen 
A customized subscription button on the screen is a great way of tricking your viewers into clicking on them. This way, they can subscribe to your channel even when they're watching the videos in full screen. 
Well, you can create a subscription button before adding them. It has to be a minimum of 150X150 pixels with a maximum size of 1MB. Here's how you can add it at the end of your video: 
1. Sign in to the YouTube studio. 
2. Go to Settings> Channel> Branding. 
3. Choose the image and upload it as your branding watermark. 
4. Select the display time of this button/watermark on your video. Save the changes. 
13. Share an Auto-subscribe Link for Sharing 
Subscribe buttons or branding watermark might be a great way to entice the visitors into subscribing to your channel, but what if you could share a direct subscribe link to anyone you want? Well, that's definitely going to generate more subscribers. Plus, it's so cool! 
Here's how you do it: 
1. Copy your channel ID/ custom URL. For instance, https://www.youtube.com/user/[ChannelID] might be the URL of your channel. 
2. Paste this ID here www.youtube.com/user/[ChannelID]?sub_confirmation=1. 
3. Here's the direct subscription link to your channel! 
14. Pin Comments on the Top 
There are various reasons why one would pin a particular comment on the top of all. Maybe you really appreciate one of the viewers' responses. Maybe you have a question for your visitors. Also, sometimes a lot of viewers comment on the same question- you can pin one of them as well. 
Here's how you can do it: 
1. Go to the Community tab of your channel. 
2. Select any comment that you want to pin. 
3. Click on More and then on Pin. 
15. Create a

List

of Blocked Words for Comments 
Sometimes you get really odd comments from your viewers. Some of them might also be a bit abusive. Blocking some words in the comments is one of the YouTube hacks that every channel owner should know. 
Here's how you can do it: 
1. Sign in to the YouTube studio. 
2. Select Settings> Community. 
3. Scroll down to find the option of Blocked words. You can enter the words and phrases that you want to avoid in the comments, separated by commas. 
However, YouTube doesn't automatically delete the comments with these blocked words. You have to review them and decide whether to show them publicly. 
Also Read, 
Learn How to Grow Your YouTube Account
YouTube For Beginners: How To Start A YouTube Channel? 
Youtube automation, is it possible?
Bonus Hack: Learn Copyright Basics with YouTube 
Howdy! I'm glad you made this far. Here's a reward for you: the Copyright Basics channel from YouTube. You can learn about all the copyright basics from this channel with fun animation videos. It seems like YouTube's team had a lot of fun making it. 
Enjoy. 
Ready fo

r

Some Act

i

on

? 
One might think YouTube is not really user friendly for the people who want to do more than just watching the videos. But it is not so. YouTube, just like any other platform, is handy for everyone- you just have to get used to it over time. In this blog, I have talked about some of the very beneficial, yet not-so-popular YouTube hacks, especially for you all. 
Do you want to add something? Have a doubt? Feel free to comment below, and let me know about anything that you have in mind- I would love to hear from you.