In this fast-paced digital world, businesses are constantly looking for creative solutions to improve their online visibility, interact with their customers, and ultimately expand their business.
Social media platforms have emerged as vital tools for achieving these goals. And Instagram, with its visually appealing content and vast user base, stands out as a frontrunner. One thing that's been getting a lot of attention lately is making it easier to send Instagram Direct Messages (DMs) on desktops.
This practice offers numerous benefits to businesses, enabling them to efficiently manage their interactions, build relationships, and save valuable time.
In this blog, we'll delve into the reasons why automating Instagram DMs on a desktop is immensely useful for businesses.
Additionally, we'll also introduce Socinator, a powerful social media automation tool that can revolutionize the way businesses manage their Instagram communications.
In a hurry? Listen to the blog instead!
The Role Of Instagram DMs In Business Growth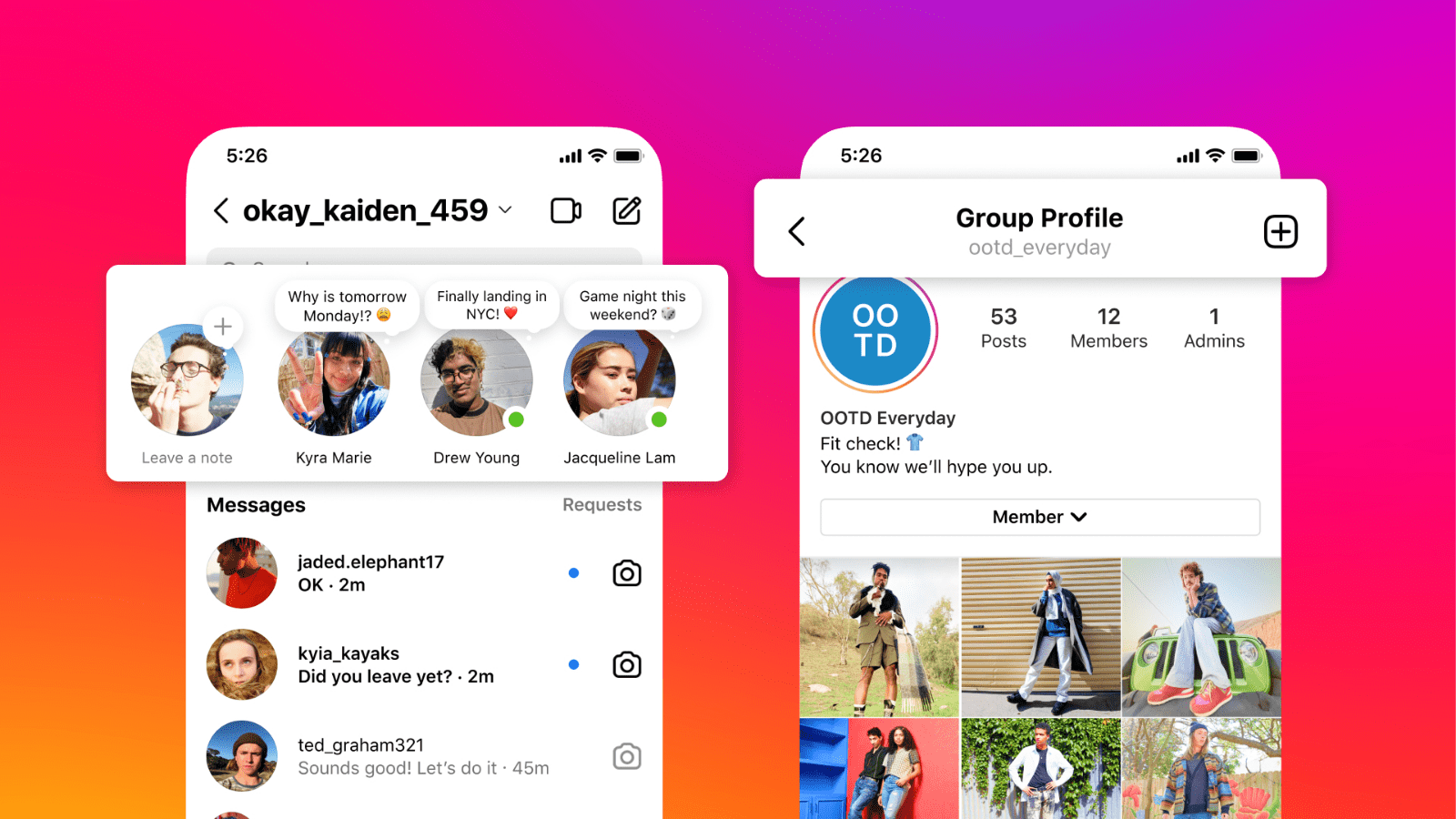 Instagram Direct Messages (DMs) play a pivotal role in business growth. These personalized interactions facilitate direct communication with potential customers, fostering trust and loyalty.
Through DMs, businesses can address inquiries promptly, offer tailored solutions, and even showcase products or services. Furthermore, DMs provide an avenue for valuable feedback and customer insights, aiding in refining marketing strategies.
Utilizing desktop Instagram for message management makes it super easy to stay on top of things and make sure you don't miss out on any opportunities.
In today's online marketing era, Instagram's direct message serve as a powerful tool for businesses to enhance their online presence, build relationships, and ultimately drive growth.
How To See DMs on Instagram Desktop?
To check messages on Instagram desktop, follow these simple steps:
Log In: Open your web browser and visit the Instagram website. Log in to your Instagram account.
Inbox: Click the paper aeroplane icon located at the top right corner to access your DM inbox.
View Conversations: Your direct message conversations will appear, allowing you to read incoming messages.
Read and Reply: Click on a conversation to read messages. To reply, simply type your response in the text box at the bottom of the chat window and press Enter.
Emoji and Attachments: You can also use emojis and attach files in your replies, similar to the mobile app.
That's how to reply on Instagram DMs on a desktop, keeping your conversations active and engaging.
Introducing Socinator: Advanced Social Management Tool
Socinator is an all-in-one social media automation tool designed to simplify and enhance your business's social media management. With a focus on Instagram and various other platforms, Socinator offers a range of features that make automating DMs and other tasks a breeze.
Scheduled Messaging: Socinator enables you to send Instagram DM at the most reasonable time. This feature ensures that your messages reach your audience when they're most active, increasing the likelihood of engagement.
Customizable Templates: Personalization is key to effective communication. This tool lets you create and save custom message formats that you can use for different campaigns, people, or situations.
Automated Responses: Responding promptly is crucial for customer satisfaction. Socinator auto-responds to common questions based on keywords, so you don't have to worry about running out of time.
Targeted DMs: To maximize your DM strategy's impact, Socinator enables you to send targeted messages to specific user segments. This level of precision ensures that your messages are relevant and resonate with your intended audience.
Analytics and Reporting: Monitoring the effectiveness of your DM campaigns is essential. Socinator provides analytics and reporting features that allow you to track metrics like open rates, response rates, and overall engagement, helping you fine-tune your approach.
As you explore the power of automating Instagram's direct message, consider incorporating Socinator into your toolkit to streamline your social media management and unlock the full potential of your business's online interactions.
5 Benefits Of Automating Instagram DMs On Desktops
Automating Instagram Direct Messages (DMs) on a desktop for businesses can provide several distinct advantages. Here are five key benefits:
Efficiency & Productivity:
Automating Instagram DMs on a desktop allows businesses to handle messages more efficiently. If you have a desktop with a full-size keyboard and mouse, you'll be able to get your message done faster than if you had it on your phone.
This efficiency enables businesses to respond promptly to a higher volume of messages, ultimately enhancing productivity.
In addition, multitasking at the same time on a desktop simplifies communication and ensures that customer queries and engagements are smooth and efficient. In short, desktop automation helps your business manage Instagram DMs more effectively, streamlining your workflow and freeing up time for other important work.
Multi-Account Management:
Automating Instagram dm on a desktop, especially with Socinator, simplifies multi-account management for businesses. With a user-friendly interface, Socinator streamlines communication across various Instagram accounts.
This desktop automation tool enables businesses to efficiently respond to messages, maintain consistency, and access centralized archives for each account.
Socinator's all-in-one account management makes it easy to manage all your interactions in one place, saving you time and increasing efficiency for companies with multiple Instagram accounts.
Read More:
How To Use Instagram Automated Messages For Max Reach & Engagement?
07 Proven Strategies For Marketing Instagram Accounts
Boost Your Instagram Engagement: 7 Strategies to Become Instagram Famous
Personalized Engagement
Automating Instagram DMs on the desktop empowers businesses with personalized engagement. With the efficiency of desktop tools, we can swiftly respond to messages, ensuring that every interaction feels tailored to the individual.
This personal touch, combined with multi-account management and centralized message storage, allows us to build stronger relationships with our audience, cater to their specific needs, and offer timely support.
By taking advantage of desktop automation, companies can provide a better customer experience that reflects their dedication to customer satisfaction and drives business growth.
24/7 Availability
Automating Instagram dm on a desktop ensures your business remains accessible to customers at all times, transcending geographical and time zone limitations.
With automated responses and scheduled messages, you can engage with your audience even during non-working hours, weekends, or holidays.
This constant availability strengthens customer relations, provides immediate assistance, and caters to the diverse online presence of your audience, ultimately enhancing customer satisfaction and trust in your brand.
Enhanced Security & Control
Automating Instagram dms on a desktop provides businesses with a high level of security and control over their messaging operations.
Desktop applications are less vulnerable to mobile device-related security risks. Additionally, businesses can implement robust security measures and access controls, safeguarding sensitive customer information.
This elevated control allows businesses to maintain the integrity of their messaging systems and ensures compliance with data protection regulations, fostering trust and confidence among both customers and stakeholders.
Wrapping Up
Instagram dm automation is the digital assistant your business needs. It's like having an extra pair of hands, always ready to engage with customers, answer queries, and provide personalized responses, even while you're offline or handling other tasks.
So, whether you're a small startup or a thriving enterprise, embracing Instagram dms automation is a smart move. It's the modern way to enhance customer relationships, boost efficiency, and drive business growth.