Influencers are a precious asset for extending the reach of your business on social media but finding the right fit influencer for your brand is an art and a science.
Anybody who has tried influencer marketing knows how beneficial it would be to find influencers in your niche. This industry is all set to grow to $22.2 billion in 2025 year, and you can make a successful business out of it.
Whether you offer fitness and health items, travel packages, or home services, a single favorable suggestion from a reliable source may outperform your business. Also, while content created by your business is valuable and may aid in establishing trust with consumers, the most impactful content often comes from individuals your customers already know and trust.
Let us take a quick look at how to involve influencers in your marketing strategy. Here, to make it more understandable for you, we have divided it into three parts:
Why does your business need influencers?

How to find social media influencers in your industry?

What is the best social media tool suitable for your business?
Keep reading;
Listen To The Podcast Now!
Why Does Your Business Need Influencers?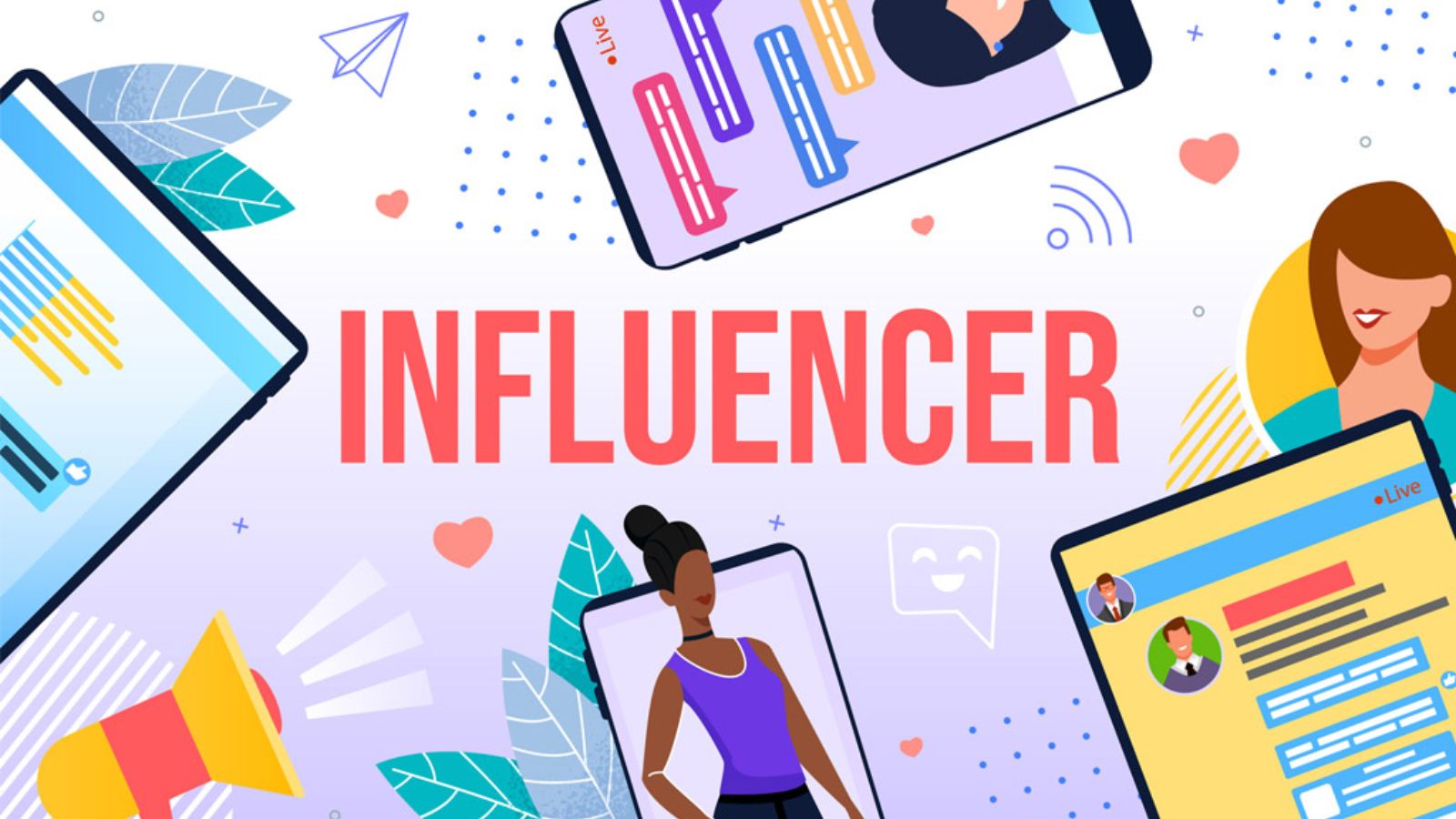 Let me ask you a question- before we get to the crux of the matter.
What do you know about social media influencers?
Well! Influencers in social media are individuals or groups that have made a name for themselves as authorities on a specific subject. 
They often create posts about that subject on their favorite social media venues and build big followings of enthusiastic, engaged people who pay attention to their opinions. That is the reason Influencers can help your brand to reach large audiences. 
Also, as a marketer, you must find the right influencer for your niche who can improve your brand awareness to large audiences.    
There you go! You got the answers. What is a social media influencer? Why does your business need influencers? & Why is it important to find influencers in your niche? 
To put it another way! Involving Influencers for your marketing purpose is simply an effective marketing technique or a word-of-mouth approach by companies to promote products or services to the world. The influencer can be a well-known celebrity, blogger, sportsperson, or regular person with a large following.

Here are a few compelling reasons that may incite you to plunge into influencer marketing right away.
Higher ROI
Influencers help companies reach new consumers and grow their businesses. That results in a greater return on investment (ROI) than traditional forms of marketing. According to research, having influencers for online marketing has a greater return on investment than other marketing channels for around half of the businesses surveyed.
More leads and conversions
When influential people comment positively about your brand it helps to start a conversation with consumers. Users can notice this as an indication of high quality and that you are a reputable brand. It encourages more people to visit your website, which allows you to nurture these visitors into customers.
Better Trust and Credibility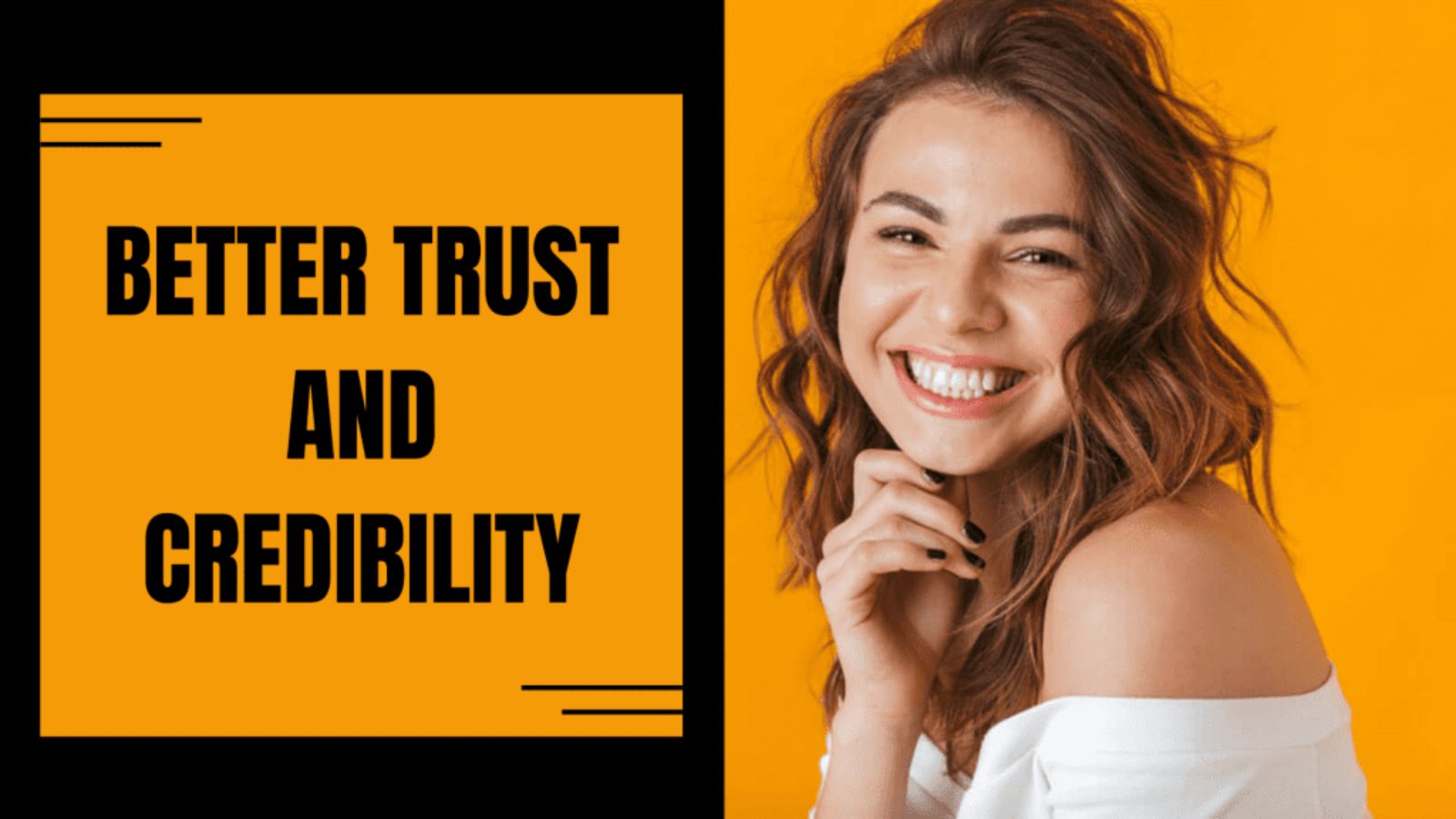 Three words! Word of mouth. To retain the trust of your audiences it is vital to find influencers in your niche because they have a high degree of trust from their audiences, so working with them will help you get your product or service in front of their eyes. When an influencer promotes your product or service, it increases the credibility of your product.

Quicker Customer Acquisition
According to research conducted by Influencer Marketing Hub, influencer marketing is the most effective method of recruiting consumers online, and this is one of the primary reasons why businesses require social media influencers.

These are just a few of the benefits of utilizing influencer marketing. Return on investment (ROI) is the most massive benefit of any of the above advantages.
How to Find Social Media Influencers in Your Industry?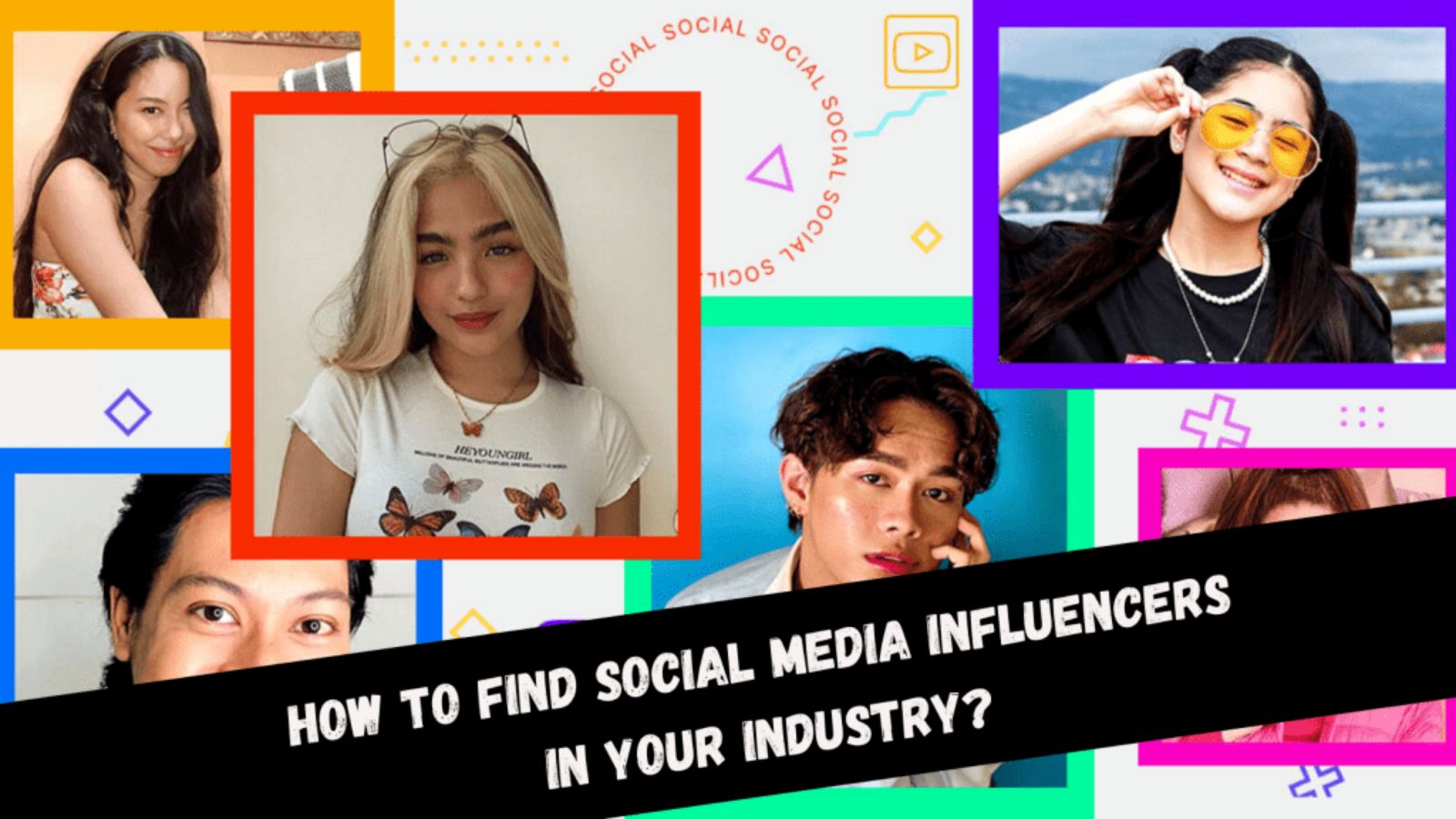 Uncovering the influencers in your industry is the first step for influencer marketing to grow your brand. Therefore, let's dive in. 
01- Get clear with your goals & Brand Values
When learning- how to identify the right influencers, your aim should be to find influencers in your niche rather than approaching all of them. Only trustworthy and reliable influencers can help you reach your target audience and achieve your objectives through their contacts, businesses, and social media profiles.
The way you communicate with your consumers is known as your brand voice. It comprises linguistic style, brand values, and personality. The clear and more consistent your brand voice is, the more trustworthy your consumers may believe you to be. 
After all! As a marketer can put their faith in a brand;
As soon as you clearly understand your key objectives, it will be easier to evaluate influencer connections and determine whether they will assist you in achieving your desired outcomes.
02- Identify the campaign type you want to run with Influencers
Identifying the Influencer campaign is the second-most important thing that many businesses ignore in the first place. With so many Influencer campaigns running on social media platforms, you must find influencers in your niche who draft unique content to stay afloat in the competition.
The campaign will also help you figure out what kind of Influencers are most effective for your campaign's goals. There are a slew of new marketing concepts to consider. Alternatively, you may choose to present an influencer to post content that talks about your product. Or you can use Discount codes- where you can allow influencers to provide discounts to their fans and followers for your products. 
However, the best of all approaches for Influencer campaigns I feel most beneficial are-
Sponsored content:

Pay an influencer to post or create content linked with your brand.

Contests and giveaways:

Use giveaways to entice influencers to mention your business or share your content.

Influencer takeover:

Allowing an influencer to take over your social media accounts for a certain period.
03- Finding the right influencers with three R's
Now that we've set our objectives, determined the brand values, and determined the campaign type, we're ready to start looking for influencers. Use the three R's to identify the right influencer in your niche.
Relevance
Reach
Resonance
Relevance
Consider how well the influencers' content matches your brand before focusing on the number of unique visits or any other static statistics. Look back through the history of the influencers' posts to get a feel of the type of customer they are. Just because a food blogger publishes recipes does not imply they are fit for an organic brand, and just because a sports fan is tech-savvy does not mean they are a match for your gaming software.
Reach
Reach is a crucial issue, even if it is not the most significant one. Although unique visits are a vital metric for measuring reach, marketers should avoid focusing only on them. Only until the influencer reaches your brand's intended demographic does traffic and followers have any real value.
For Instance: If you are a hotel chain or a car seat manufacturer, for example, a travel blogger with a limited audience is more crucial than a culinary blogger with 100,000 monthly unique visitors.
Resonance
It is the potential amount of interaction the influencer may create with a relevant audience for your business.
I don't want to overstate the case, but in some cases, bigger is not better. If your followers are not interested in what you have to give, having a large number of them means nothing. Niche influencers, on the other hand, might have a large number of committed and engaged followers.
04- Make a list of Relevant Influencers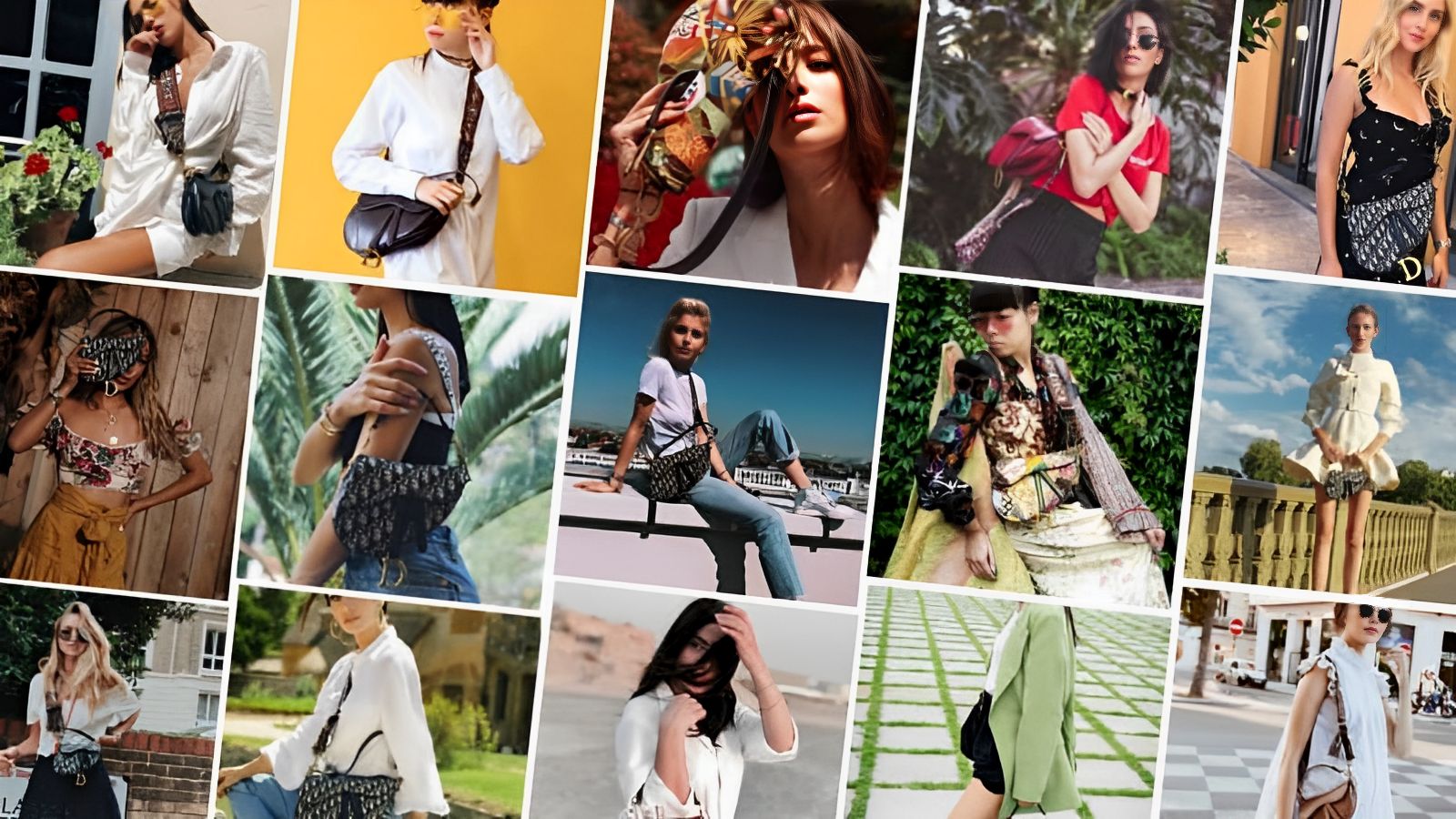 The most crucial thing to keep in mind while deciding on an appropriate influencer is mutual trust. Your audience must trust and appreciate the perspectives of the influencers with whom you collaborate. Any outcomes will be only surface-level if there is no trust component. Your efforts will not have much of an effect on the business.
So, How can you know if a prospective influencer can be relied on?
Well! Make a list of social media influencers that suit your niche and your brand's voice. Further, look at the stats- For Instance- the number of likes, comments, and shares. Moreover, you want to see them from the particular follower segments you are attempting to reach, so be specific.
In addition, a high interaction rate indicates a devoted following rather than an inflated follower count boosted by bots and fraudulent accounts. You must pick a content creator whose style and aesthetics mesh well with your own.
05- Create a compelling proposal
Once you have gotten on an influencer's radar, it is time to pitch them a winning idea. Here is what you should include in there:
Who you are and how you found out about them.
Why do you want to talk to me?
What you are willing to provide in exchange.
What steps they can take to move the discussion forward.
If you want a response, you must make your offer appear enticing enough to entice the recipient. Finding influencers for your company is one thing, but getting them to work with you is quite another entirely. You can talk about how relevant the opportunity is or mention some of your past successful collaborations.
Read More

8 Brilliant Tips To Become a Social Media Influencer
O5 Tips For Influencers To Scale With Twitter Marketing Automation
Top 5 Influencer Marketing Platforms You Must Fall In Love With
Well! You may have found influencers in your niche. But it's not enough, you need to be consistent with your advertising campaigns. If you are having multiple social media accounts then you can opt automation tool to maintain engagement with your potential consumers.
What Is The Best Social Media Automation Tool Suitable For Your Business?
The answer is Socinator!!!!!!!!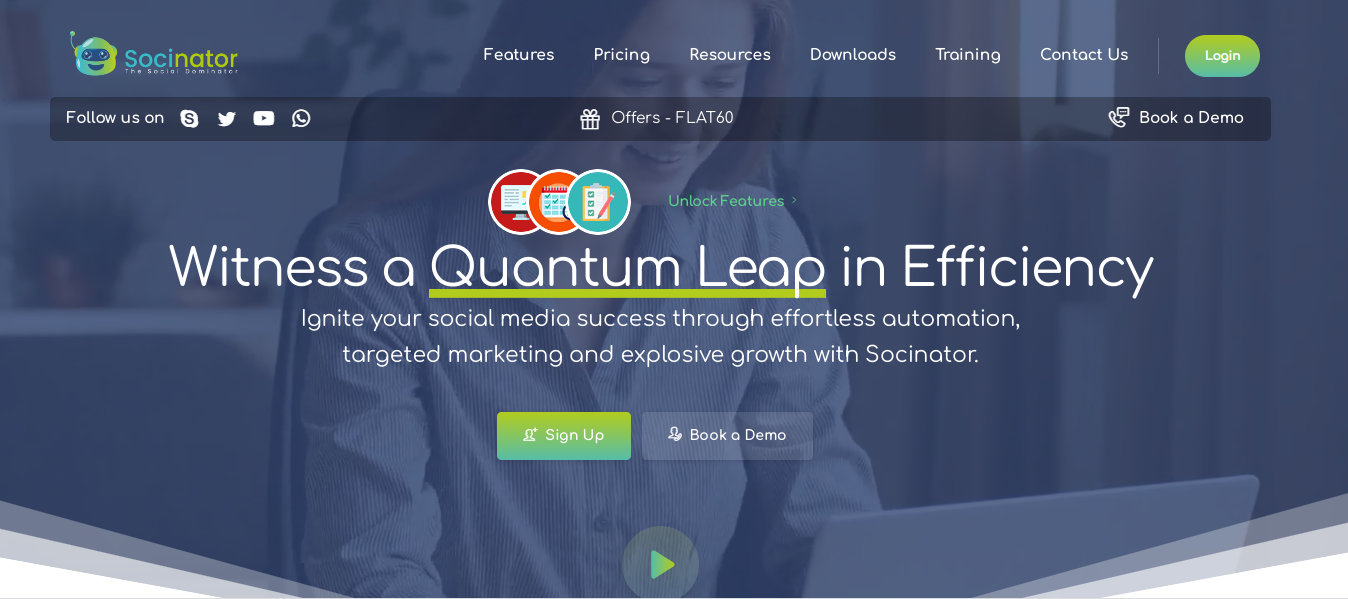 Socinator is a marketing automation tool that helps to establish relationships with audiences as it lets you schedule posts and measure the success of your efforts. With the help of Socinator, you can take your social media marketing campaigns to another level.
Key Features:
Auto Post:
Automate the posting and ad campaigns to be in competition. With Socinator you can schedule your post easily for multiple platforms. This process will help you improve your audience engagement. 
Activity Statistics And Reports:
It gives you complete ad data and statistics on all of your social media account's activity, which you may use to understand your marketing campaigns in a better way. Statistics will help you choose or find influencers in your niche who profitably create campaign ads for your competitors. 
Auto Engage with Likes and Comments:
Socinator automatically connects with the audience by liking, commenting, and sharing their posts. It increases your engagement rate and helps you expand your social media reach. 
Efficient Account Management:
Socinator's cutting-edge algorithms make it possible to manage all your accounts from a single dashboard. 
Also, Socinator has numerous impactful features, such as auto-endorse, auto-engage, auto-publish, and more. Get your hands now on Socinator and enhance your social media presence.
Final Thoughts:
Social media and word-of-mouth advertising have made influencer marketing increasingly popular for businesses. Understanding what a social media influencer does, what influencer marketing is, how to find influencers in your niche, and what it brings back will provide you with a thorough perspective of one of the most popular marketing strategies for the future.
By selecting the most appropriate social media influencer and developing an effective influencer marketing strategy, you can take your marketing campaigns to the next level, especially for startup brands.
We hope this blog was informative and fun to read. Stay tuned for all the new blogs coming your way. And don't forget to comment below about the next topic you want to know about.