When it comes to networking, job searching, and business growth, LinkedIn is one of the most popular platforms. Having one of the largest user bases in the world, it offers individuals and businesses unparalleled opportunities.
Although LinkedIn offers many benefits, maximizing its potential requires a strategic approach!
In this blog, we will provide you with essential LinkedIn marketing tips and tricks to elevate your business to a new altitude.
So stay with us for tips to boost your LinkedIn marketing and help your business achieve remarkable results.
Hit Play Button & Tune Into The Blog!
1. Develop Your Profile for Maximum Impact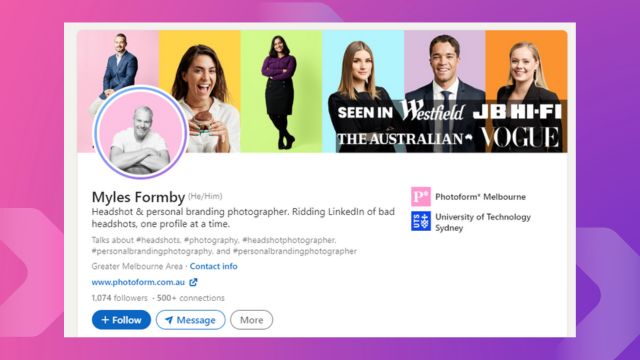 Your LinkedIn profile is your first impression on connections and clients. It is not just your digital resume but one can also use it as a powerful medium for your business branding and networking.
Follow these LinkedIn marketing tips to optimize your profile and maximize impact and opportunities your way:
Craft an Appealing Headline
A business profile must have headlines that convey its expertise and ideas. An appealing headline is the first thing people will see when they land on your profile.
Create a headline that drives viewers to your profile, highlights your potential, and grabs attention because people want to learn more about it. Also, try to keep it concise, and captivating.
Write a Clever Summary
After creating headlines next, you can write a compelling summary providing all the details related to your skills, experience, and achievements.
It should be engaging, well-written, concise and focus on what value you bring to clients. A clear and easy-to-read summary is essential.
Choose Relevant Keywords
To improve your business visibility in search results, incorporate keywords relevant to your industry, role, and target visitor. Identify the keywords that potential connections or clients may use to find someone with your expertise.
This enhances your chances of appearing in your client's relevant search results once you add these keywords to the profile's different sections.
Add Media
You can also showcase your work and expertise using videos, presentations, and other media that enhance your profile.
To enhance your profile incorporating multimedia is helpful. As you might agree, video samples are always an engaging way to present the best projects.
To improve your profile, these are some LinkedIn marketing tips that can be helpful.
2. Establish a Network of Meaningful Connection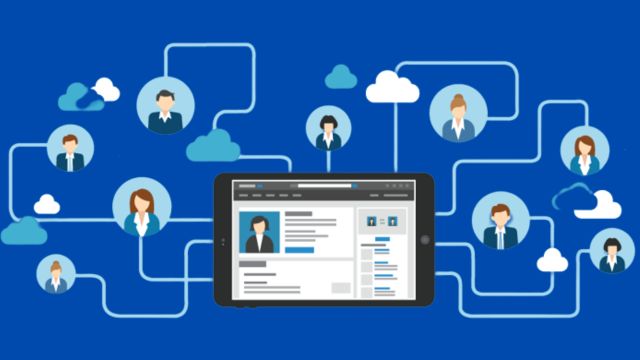 Yet another essential one of LinkedIn marketing tips! For successful marketing of your business on LinkedIn, connecting with the right people is crucial, which will help you expand your reach.
Well! Making connections from all over the world might help you with having a good number of networks on LinkedIn. But when it comes to having a potential audience at your side, it might become a matter of concern!
That's why it is crucial to do solid networking on LinkedIn. It can provide valuable insight and present you with new opportunities.
Further LinkedIn marketing tips related to networking are:
Tailor Your Connection Requests
Spend a few seconds personalizing your connection requests rather than utilizing a scripted message. Try to find and mention any mutual identities, activities, or interests that you and the other individual have.
It increases your chances of getting a request approved by including this personal touch, which shows the other person that you genuinely care about them.
Engage with your connections
Networking is a two-way process. Constant involvement and participation are necessary.
Regularly interact with your connection by liking their post, commenting, and sharing it. It will create a strong relationship and make your connections strong with time. Provide meaningful contributions in discussions and interact genuinely.
Join a Related Group
Building connections with professionals in your industry to share knowledge and details is crucial. For this one of the LinkedIn marketing tips that you can implement is to join related groups.
Connecting to such groups will expand your network, which can connect you with like-minded individuals.
Also, try to build a solid place within the community by continuously contributing meaningful information.
This will help you establish an authority in your field of expertise.
Attend Events and Webinar
You might come across multiple virtual events and webinars on LinkedIn on various topics and industries. These events are an advantage to participating in them and expanding your network.
You can create meaningful connections and collaboration by being active in such events.
So now you are one step closer to your growth on this platform using Linkedin marketing tips.
Next, you need to focus on the kind of content you want to share after creating your network.
3. Create and Share Captivating Content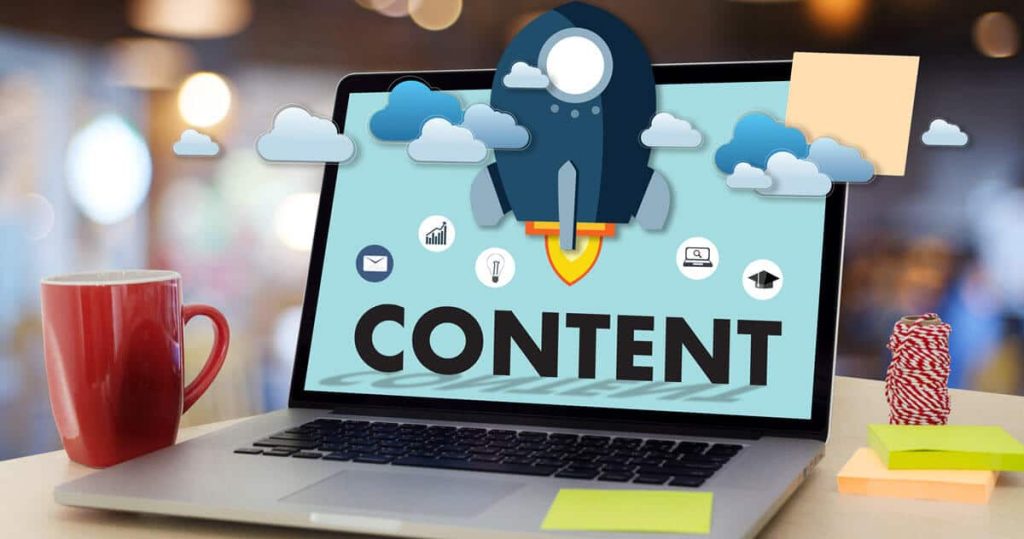 Well! When it comes to marketing, no one can deny – Content is king! Yes, it's even on LinkedIn.
Here are a few details on how you can create and share compelling content to captivate your audience are:
Publish Articles
You can contribute long-form articles on LinkedIn's publishing platform, establishing you as a thought leader in your sector.
Share Engaging Updates
Build connections with your audience by sharing your success stories, industry news, and informative content. Incorporate captivating pictures or videos to boost engagement.
Utilize LinkedIn video
On LinkedIn, videos have become incredibly popular. Share tutorials, interviews, or behind-the-scenes glimpses of your business. Make your videos mobile-friendly.
Encourage Employee Advocacy
Encourage your staff to post information about your business on their LinkedIn sites. Your reach will expand, and your brand's credibility will increase.
These LinkedIn marketing tips can help you optimize your profile and attract potential clients.
Feeling overwhelmed?
We agree handling all practices is not an easy task! That is why our fourth tip is here with an ultimate solution to it!
4. Use LinkedIn Automation Tool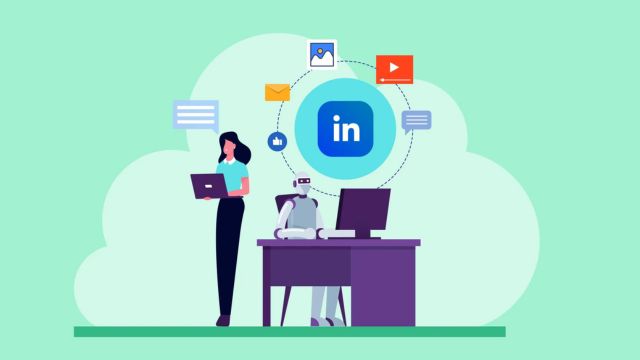 Automation tools can be the game changer to simplify your marketing efforts.
Some of the advantages of using automation tools for LinkedIn are:
The automation tool will increase efficiency by freeing up time for other planning activities as it handles most of your routine tasks, such as connection requests, messaging, and visiting profiles.
Automation can help you personalize your profile better and increase the chance of building meaningful connections.
This tool can help engage with your target audience based on criteria like industry, job title, location, and more.
The automation tool for LinkedIn allows you to schedule and automate your content sharing, messaging sequences, and follow-ups consistency.
Automation tools track performance metrics giving valuable insight such as engagement level etc.
Implementing all these effective LinkedIn marketing tips related to automation can enhance your professional network and career opportunities.
Confused about the best-fitted automation tool for your business, don't worry!
You can start your social media automation journey with the help of user-friendly software such as Socinator!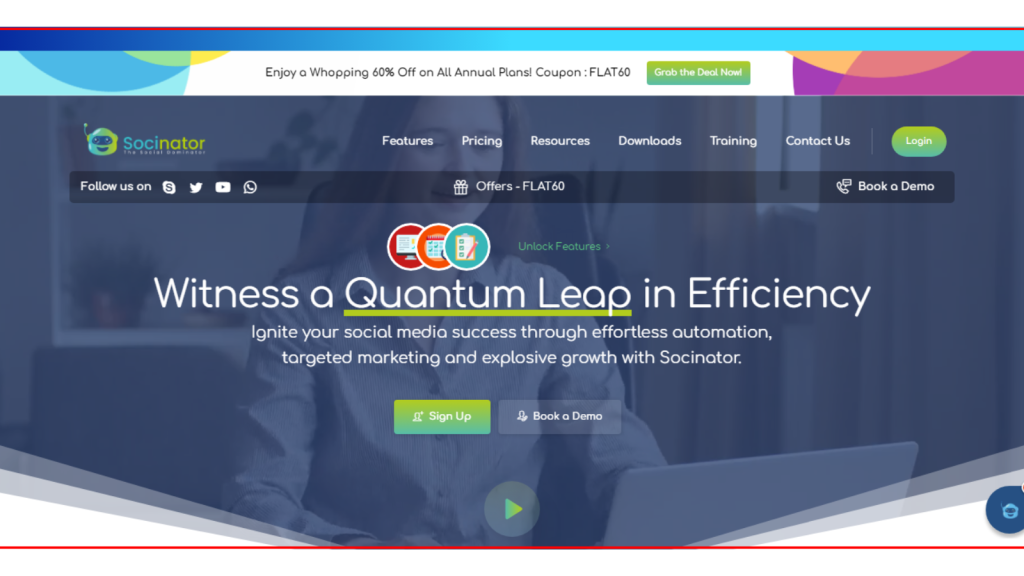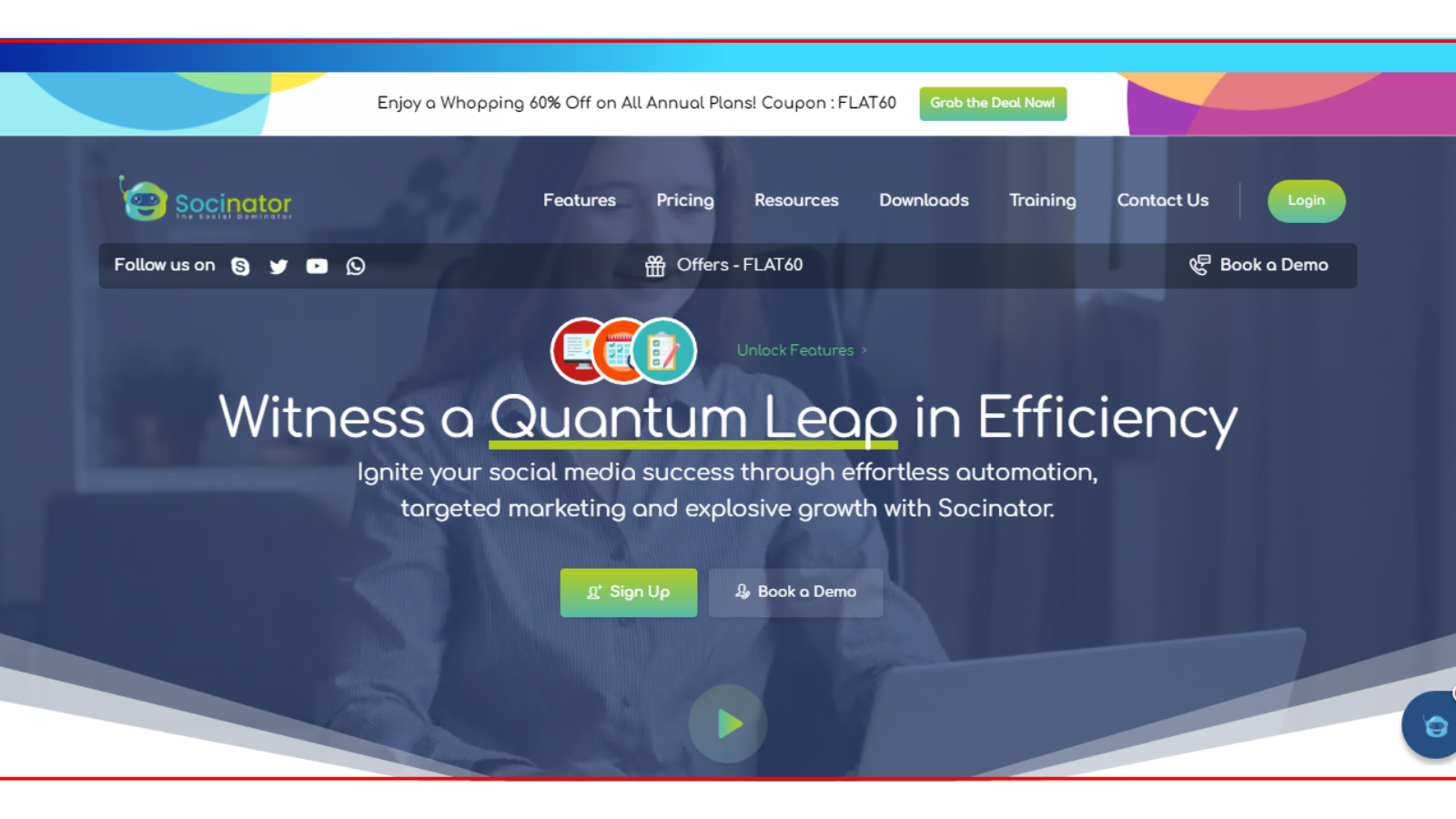 Socinator is an automation tool that will ease the process of creating and managing your profile on LinkedIn.
Check out some of its traits:
You can check all the activity related to their LinkedIn account using Socinator.
It also offers features like auto post. This makes posting on LinkedIn groups very easy.
You can also accept and send connection requests easily with the help of this tool.
It helps to remove connections that are of no use.
It works safely and organically for about 09 social media platforms. The tool works according to the features of each social media platform.
From small-scale to large-scale, businesses can use it to manage their social media presence because this tool is easy to use.
You can follow the best approach while utilizing these LinkedIn marketing tips to achieve your goals.
Continue to find out how!
Also Read:

Auto like LinkedIn: A new way to boost your networking success

5 must-have LinkedIn marketing software tools for business growth
5. Be Consistent for LinkedIn Marketing Success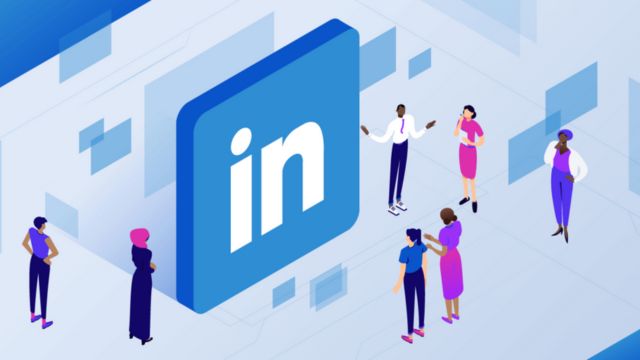 To gain LinkedIn marketing success, following a well-planned approach is necessary.
Everyone knows to succeed in any field consistency is the key, you have to be consistent to build trust and increase visibility in your connection. Regularly update your profile, share content, and engage with your connection.

Follow these bonus LinkedIn marketing tips to achieve success consistently:
Quality Over Quantity
Focus on building quality networks rather than many. It will help you lead to meaningful opportunities.
Make yourself approachable and genuine
You can also display your personality in your communications and relationships. LinkedIn values genuine connections and authenticity.
Maintain Your Learning and Evolution
Keep Up with the most recent LinkedIn trends, features, and best practices. Continue to develop your abilities and change your tactics as necessary.
To Sum Up
Professional networking and marketing have changed as a result of LinkedIn, which has created enormous economic prospects. Apart from the basic keys like: consistency, authenticity, and adaptability, you can also use the LinkedIn automation tool for long term success of your business.
Maintaining up-to-date knowledge of new features and trends is crucial because LinkedIn is a dynamic platform that changes frequently. Utilize LinkedIn's strengths, and apply the advice of LinkedIn tips and tricks for business in this article to advance your company's online presence.
We hope our LinkedIn marketing tips can help you to use this platform to its full potential as a marketing powerhouse for your company.