Nowadays, you can see that every other brand is approaching influencers to promote their business. And why not, since it's one of the best ways to grab the attention of audiences? However, it's not easier for brands to connect with famous influencers. There is always a chance that the Instagram celeb you are reaching out to is not responding to your DMs.
Don't worry! Since there are also influencer marketing platforms that allow you to connect with famous celebs on social media platforms like YouTube, Instagram, and Twitter to promote your business.
Tap on
Play Button

to Listen Podcast-
But before going further, let's find out:
What Is An Influencer Marketing Platform?
Want to reach top Youtube, Instagram famous influencers to promote your brand? It won't be any easier since many social influencers are already busy doing sponsored content. In such a case, you can look over to influencer marketing platforms using which you discover and reach influencers who might be interested in collab and promoting your business.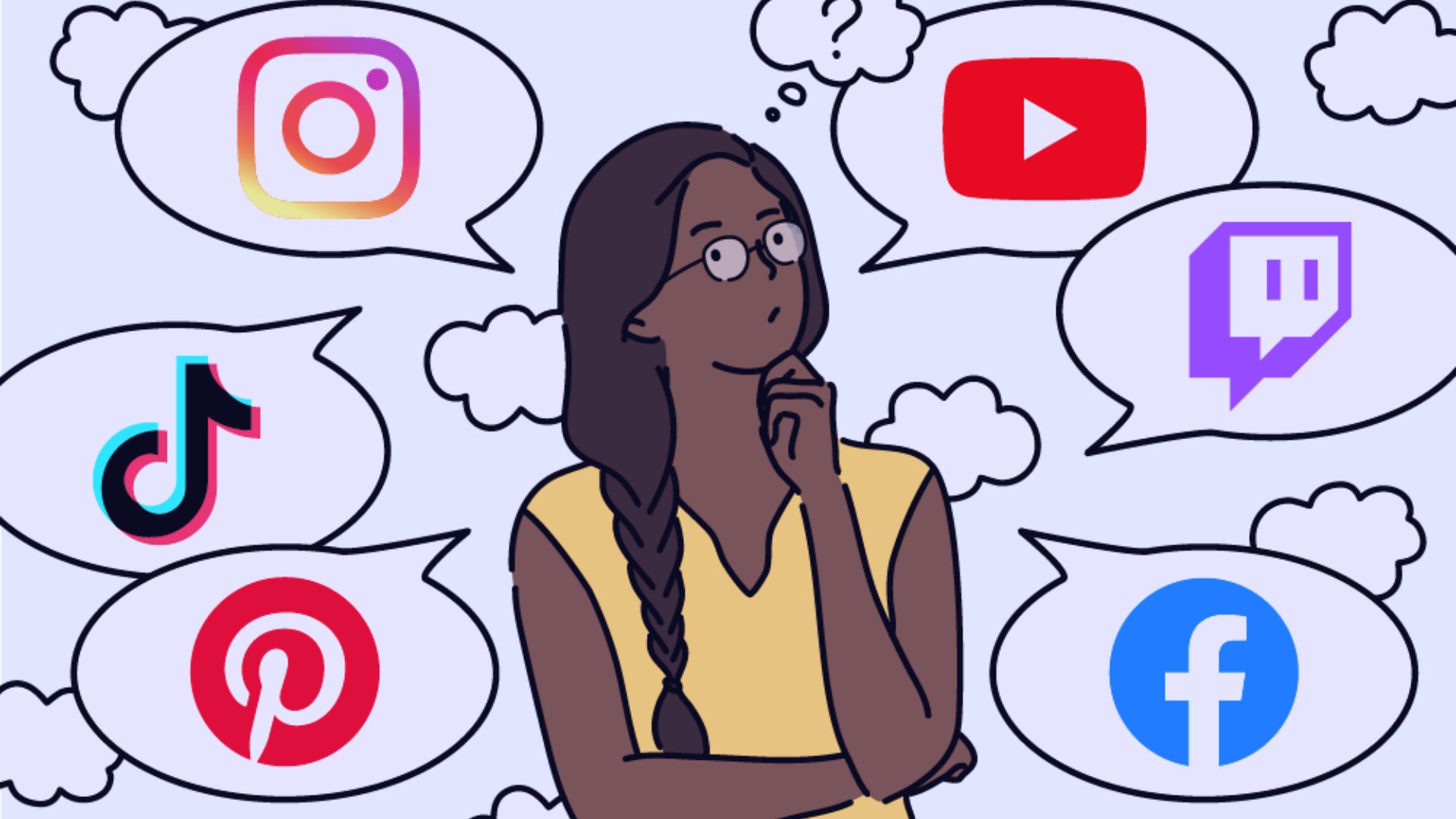 Now, let's learn about the reasons why you should invest in influencer marketing software: –
Benefits Of Using Influencer Marketing Platforms:
The best thing about influencer marketing platforms is that it saves you extra time and effort in doing your own research. Instead of finding influencers on social media and scouting them one by one, you can use such platforms to connect with a list of influencers within a few clicks only. Also, there are tools that allow you to check the post and engagement statistics, which would help you select the right influencer for your marketing needs.
Identify REAL Influencers for Influencer Marketing-
Even if you look for an influencer online, there are limited chances that they will connect with you directly. Also, there are fake influencers who are always ready to burn your money since such influencers might have used fake followers to boost their following. Nowadays, you can easily find creators with thousands to millions of followers. But, using influencer marketing platforms, you can search for real influencers and avoid fake influencers that are forging their real following on social media.
Analyze insights to identify influencers-
Having connections with social media influencers is one thing. But, when you invest in influencer marketing, you must choose the right influencer. If an influencer is not having reach with your target audience, you might not be able to leverage most out of influencer marketing. The good thing is you can use an influencer platform that connects you with many social influencers. Also, these platforms have stored past marketing insights, which you can check and ensure to contact the best influencer for your brand marketing.
Promote your brand with multiple influencers-
If you really work hard searching for influential creators on social media, you might come across a few of them. However, it would be a time taking process, which would take most of your efforts. Also, an influencer with a selected group audience would only help you to enhance your reach by a little. However, using influencer marketing platforms, you can easily connect with relevant creators who may like to collaborate with your brand.
Easy Influencer Management-
For a brand sponsoring multiple creators, it would be difficult for them to manage sponsored promotions without using influencer marketing platforms. They need to address so many things together before making any decisions. With influencer marketing tools, you get the ability to analyze past data. And accordingly, you can connect with creators who can help you enhance your brand reach and sales conversions.
5 Best
Influencer Marketing Platforms
Heepsy-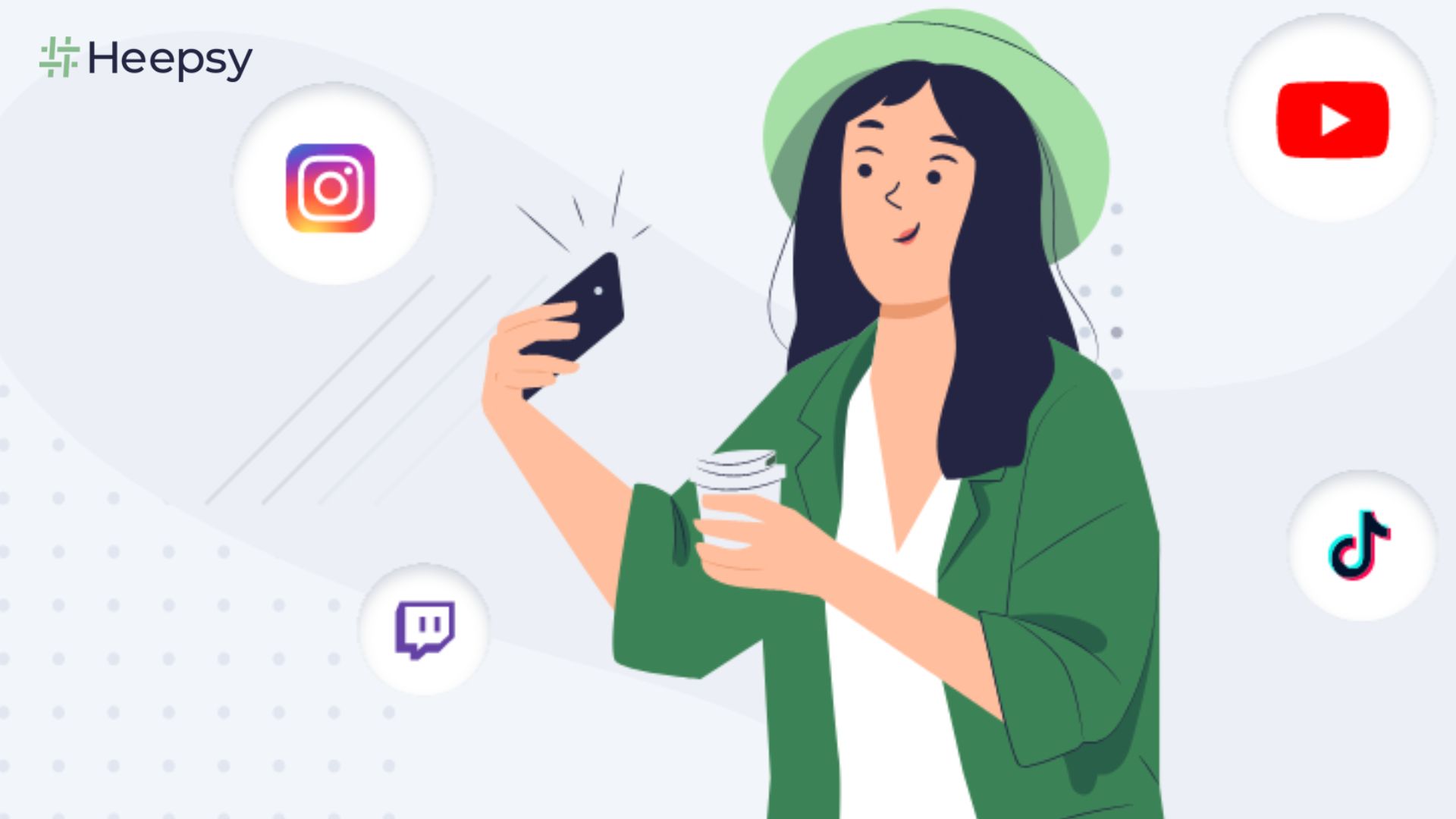 Heepsy is a platform that would help you to find real influencers. It can provide you with profiles of more than 11 million social media influencers. Here you can also check the published ads from other creators to know the cost estimate and gains in terms of ROI. Also, you can check the audiences' demographic details to comprehend the authenticity of the creators. It has a free version that allow search up to 500 results on platforms like Instagram, YouTube, TikTok, Twitch, etc.
Afluencer-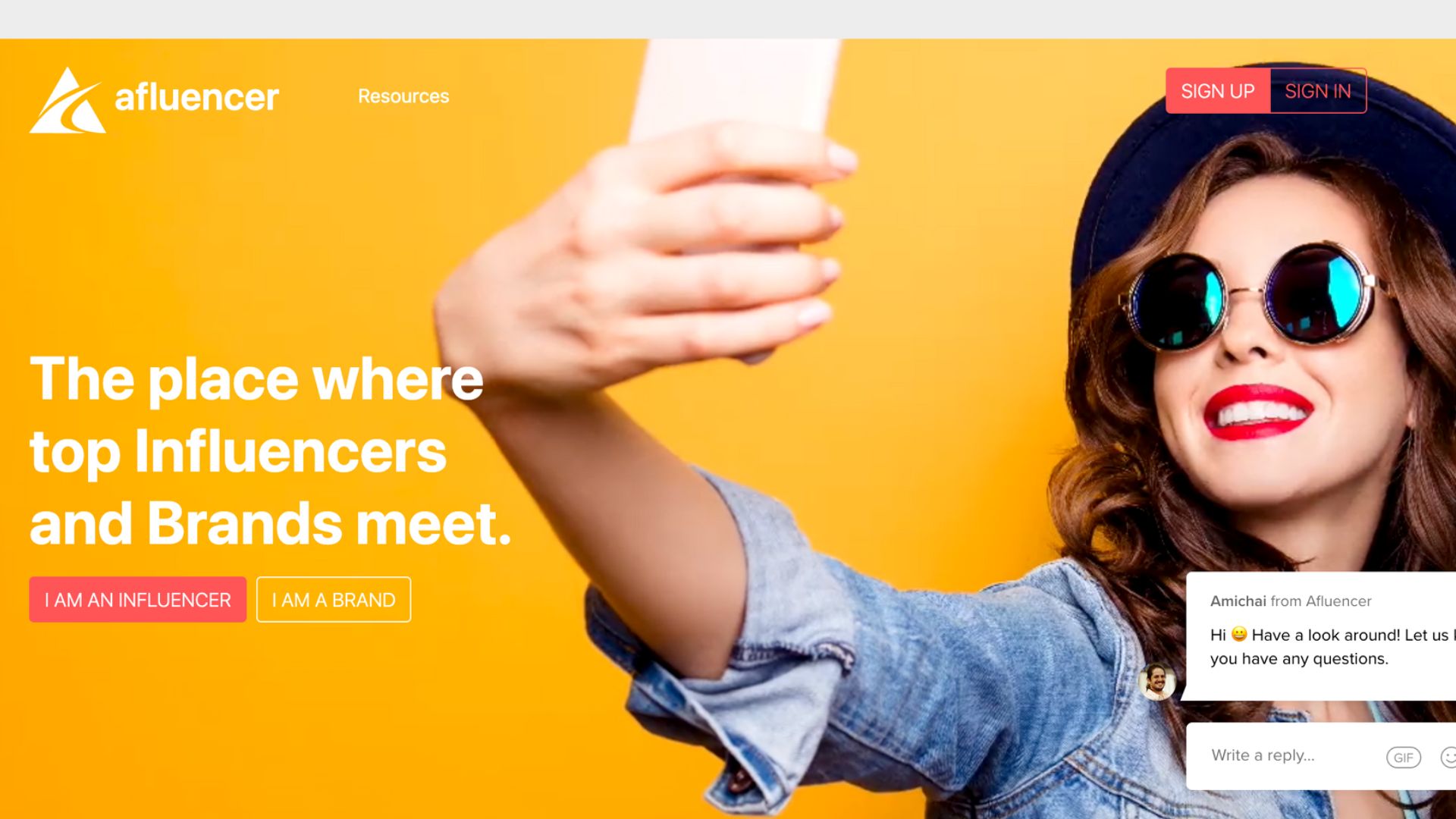 It's one of the most straightforward platforms to start your influencer marketing. Afluencer gets you a generous free plan using which you can create an account in just a few clicks. There you will have to post a "Collab" request, and Afluencer does the recruitment of creators for your brand campaign.
Depending on your campaign requirement, niche, social channel, and target audiences, it will show you a list of social influencers. Now you are ready to send invites to your favorite influential creators with Afluencer. After the approval, you'll be able to initiate a collab with those creators.
Upfluence-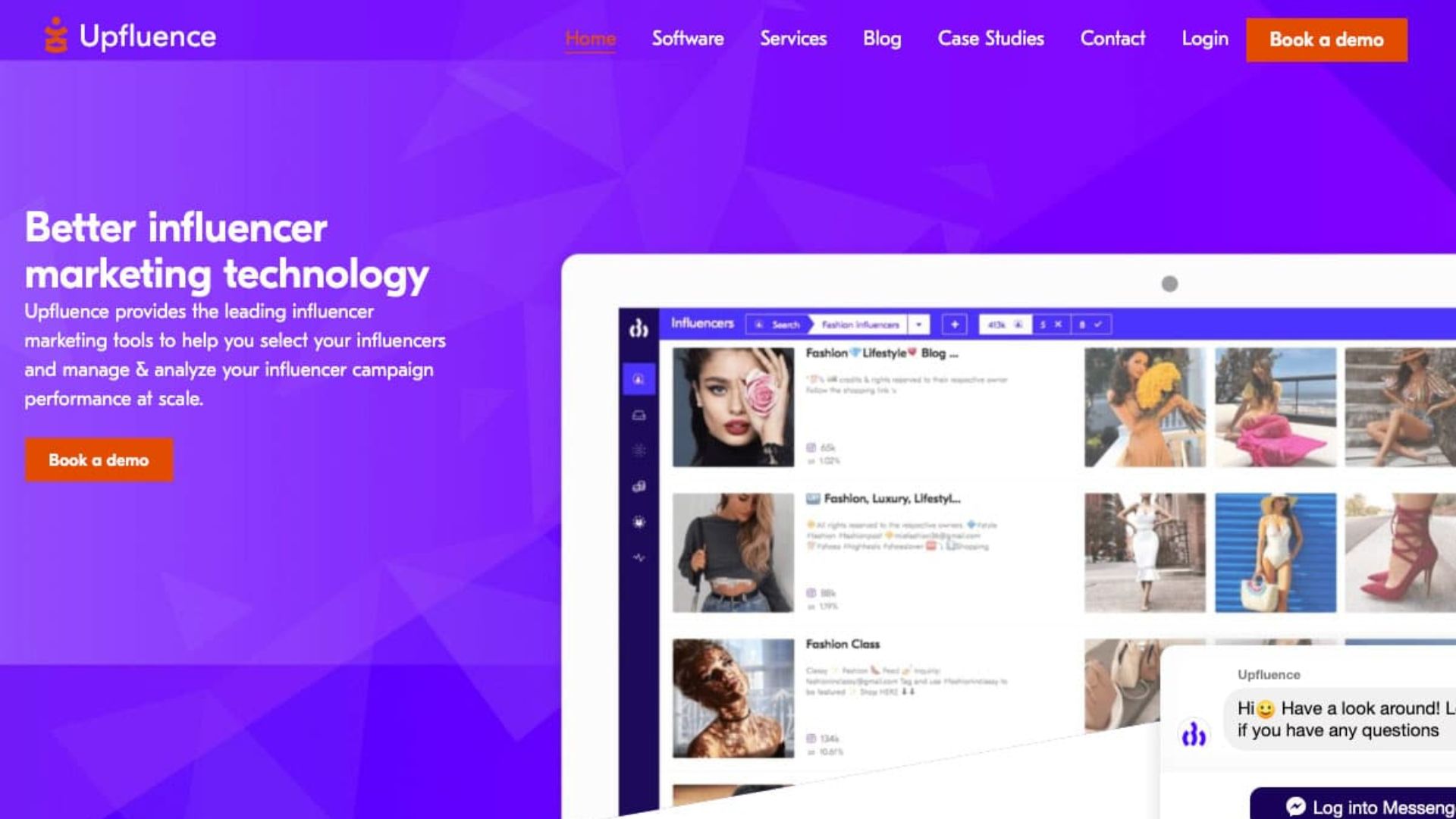 It is a self-serve platform. And compared to other influencer marketing platforms, Upfluence is quite affordable. However, tech giants like Microsoft and Paypal are also users of Upfluence. Basically, it gives you access to two products- one is Facade, which allows you to search for influencers on social media, and the second is Publishr, an influencer management system. Its influencer management system lets you access tools using which you can connect with your favorite influencers.
MightyScout-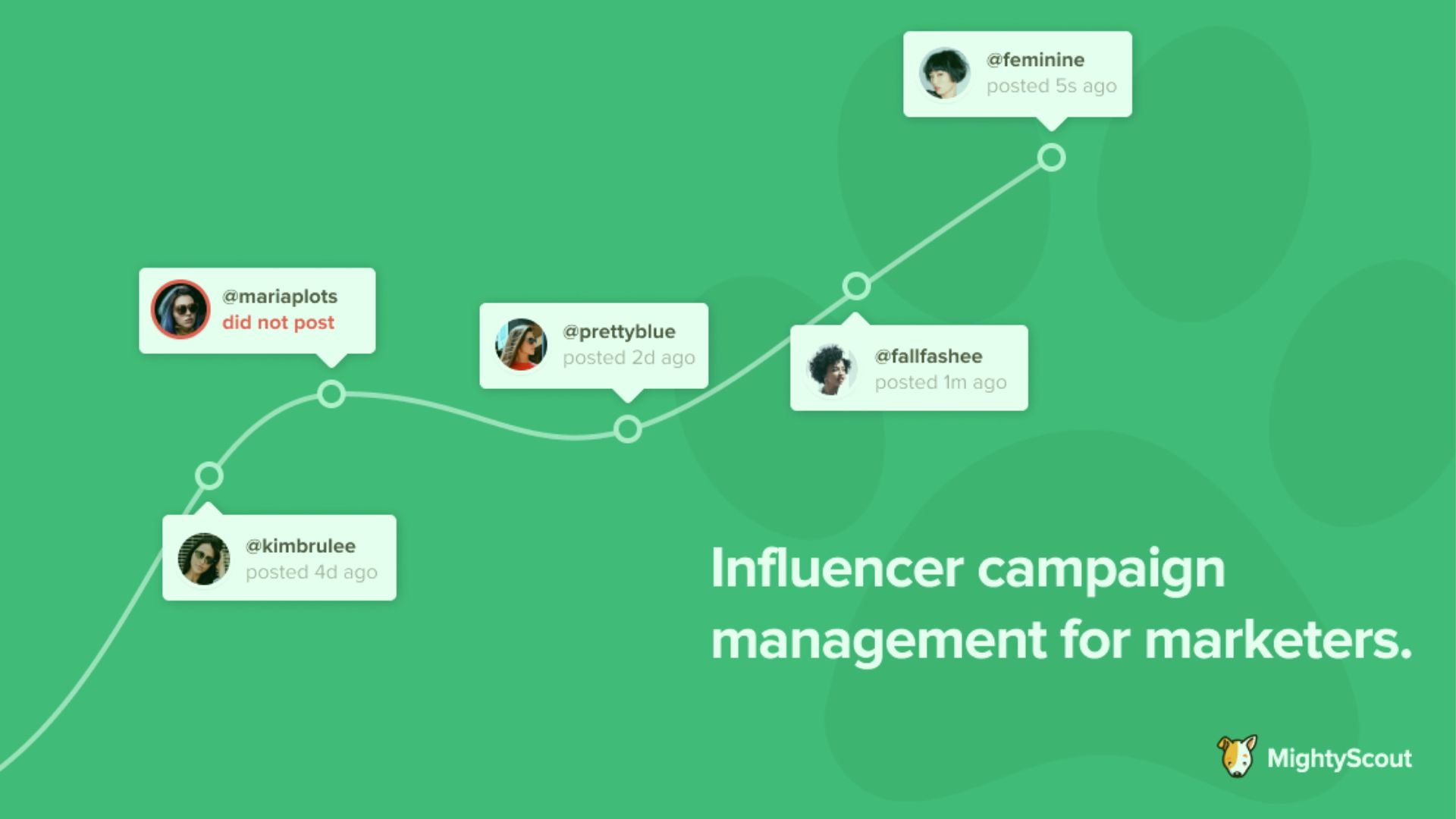 MightyScout is a platform used by many digital marketing agencies and eCommerce retailers for managing their sponsored posts with creators. It will help you track the real-time post insights from the creator end. Also, it shows the sales contributions from influencers' posts so that you can measure conversions to know ROI.
Creator.co-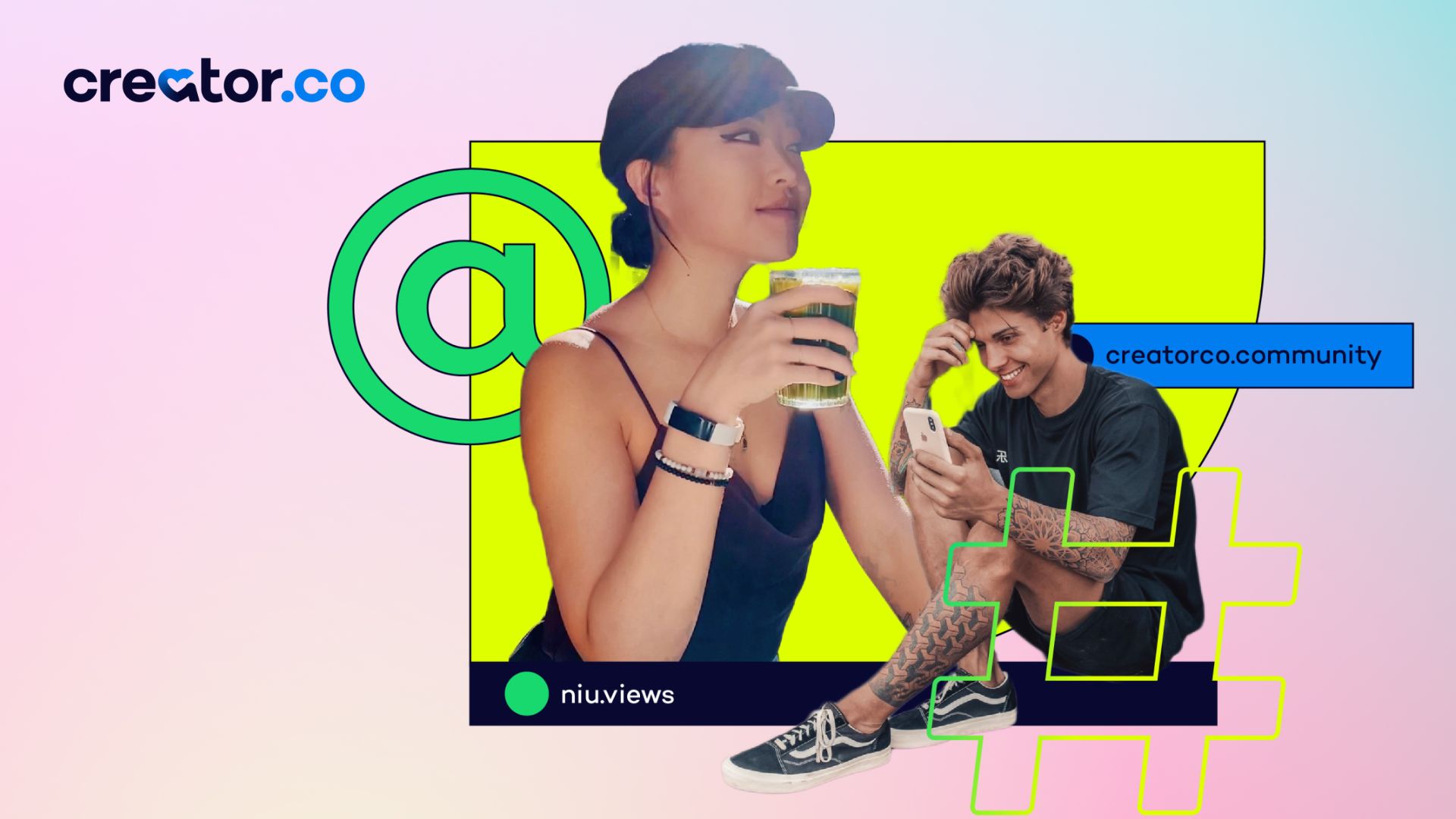 Creator.co is an influencer marketing platform that allows you to find and connect with micro-influencers. It has a database containing 500 million influencers where you can select the creators that fit your brand. Also, it gets you the ability to check the work of influential creators with deep insights. Here, you may also select a community-driven plan, where you just need to add your requirements and sit back. Creator.co will take responsibility for contacting the influencers based on your requirements. It is one of the best Instagram influencer marketing platforms using which you can also reach influencers on YouTube and TikTok. And accordingly, brings you the list of influencers ready to work with your brand.
No matter if you are a beginner or a veteran marketer, influencer marketing is a sure-shot solution to enhance sales in your business. However, without any connections, most marketers face quite a challenge starting their influencer marketing. I hope that the above-shown tools can really help you in upscaling your influencer marketing campaign.
While you should also try exploring social media automation tools that help you enhance your brand's social media engagement. Socinator is an all-in-one social media automation software using which you can easily manage multiple social media platforms like Facebook, Instagram, YouTube, Twitter, Linkedin, and Pinterest. Also, along with automation solutions like scheduler, auto-liker, auto-commenter, and efficient account management.
Ready To Get Started With Influencer Marketing!
Every marketer wants to gain better brand exposure on social media. However, the social space is quite competitive with so many advertisers. And it would be a difficult task for you to create your own audience from scratch. While you can opt for influencer marketing and collaborate with popular influencers to promote your brand. It would make it easier for you to connect with audiences who might be interested in your products/services.
Using the right influencer marketing platform, you can leverage it by connecting with influential people on social media. And that would help you to drive more sales and conversions for your business.
So, what are your thoughts on influencer marketing? Share your own insights with us in the comments section given below.
Also Read-
How To Use Twitter Automation Software Without Ruining Your Brand Value?
How To Do Reddit Sentiment Analysis & Learn Customer Insights?
How To Navigate The New Social Media Landscape