Are you struggling to manage multiple social media accounts for your business every day? Whether you run a small business or work as a social media manager for a big company, you're probably looking for ways to make your social media marketing work better.
In fact, social media managers often have to take care of many accounts for different parts of the business or on different social media websites. Some accounts might be for sales while others are used for customer service.
Despite the energy it requires to manage multiple social media accounts, an automation tool can be a good option for your business to maintain your online presence. Read the blog to discover how you can increase brand recognition, cultivate potential leads, and enhance sales through the proficient management of numerous social media accounts. 
So, let's start by understanding why multiple social media accounts are necessary for businesses.
Listen To The Podcast Now!
Why Should You Have Multiple Social Media Accounts?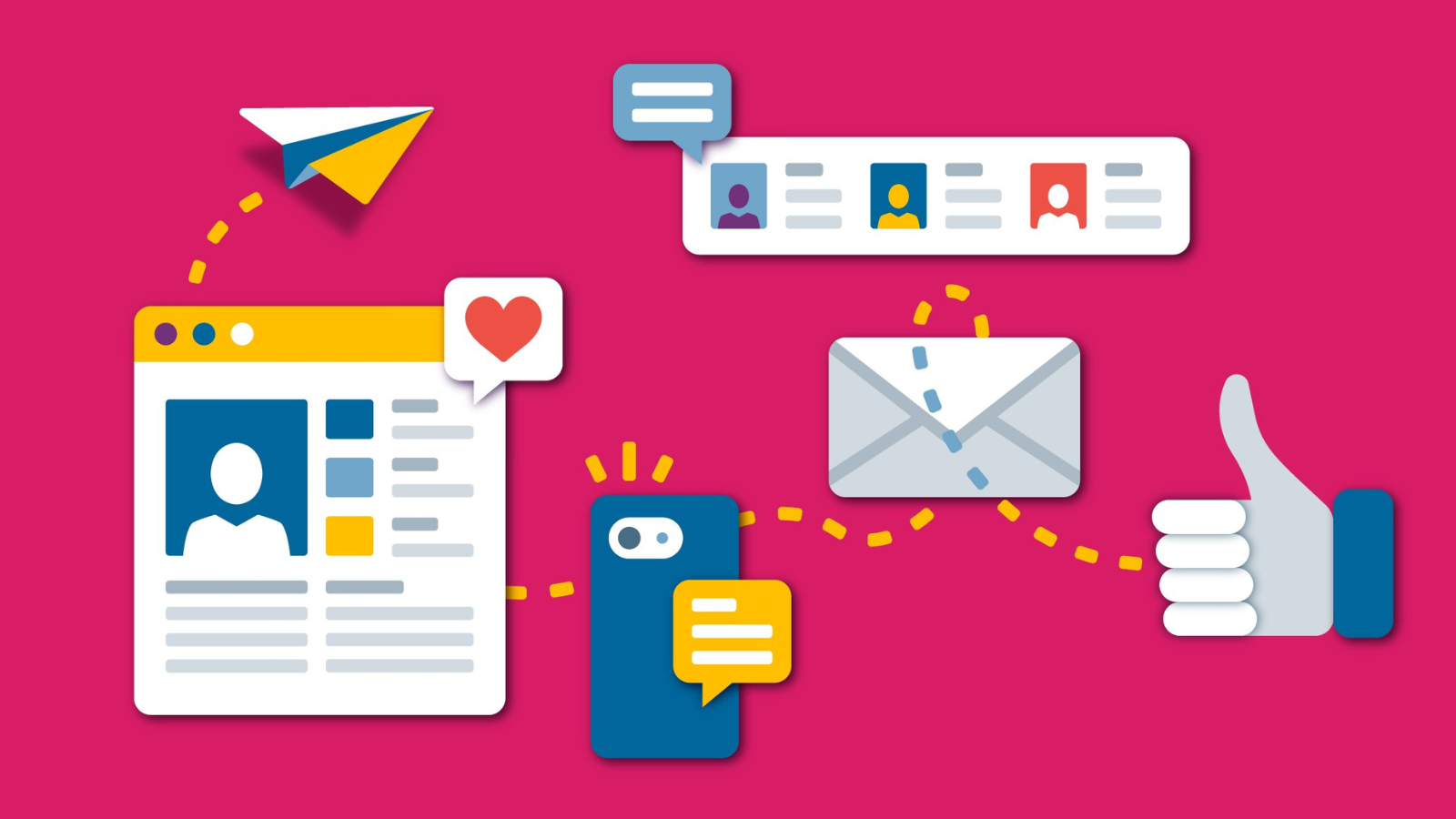 Having multiple social media accounts can be a strategic move for individuals and businesses alike. It offers several benefits that contribute to a more effective online presence. 
Firstly, it allows you to cater to different audiences and demographics. Each social media platform attracts a unique user base, and by having multiple accounts, you can tailor your content to resonate with diverse groups, maximizing your reach and engagement.
Here are four indications that your business should consider having more than one social media account:
Your social media is mostly filled with customer questions and issues
If your social media feed is inundated with customer support inquiries and service requests, it may be a sign that your business needs multiple social media accounts. With multiple accounts, you can streamline communication and ensure that customer issues are promptly addressed without cluttering.
You have different groups of people you need to talk to
Every business caters to different audience segments. If your business serves diverse customer groups with distinct interests and needs, maintaining a single social media account may not effectively engage all of them. Creating separate accounts for each audience allows you to tailor content, messaging, and promotions.
Your business operates in different areas with different cultures or languages
If your business operates in multiple regions with varying cultures, languages, or time zones, it's advantageous to have separate social media accounts for each region. This enables you to localize content and engage with customers in their preferred language.
You sell multiple types of products or services.
Businesses with a diverse range of products or services often find it beneficial to create and connect social media accounts to showcase each category effectively. This approach prevents your main account from becoming cluttered with an array of unrelated content. 
How To Manage Multiple Social Media Accounts Using Automation Tool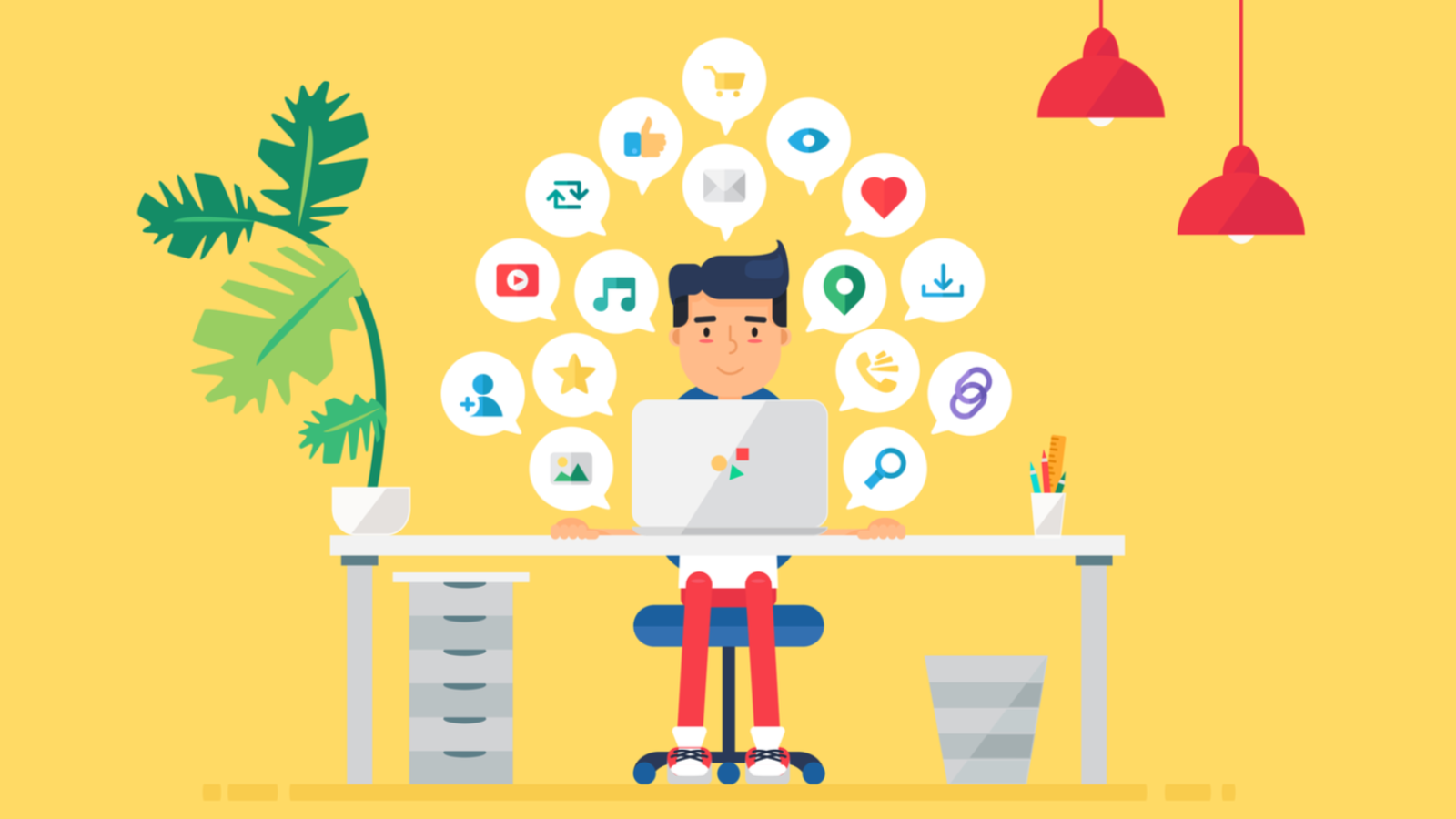 You might be wondering how to manage all social media in one place. Well, managing accounts can be a daunting task, but with the right approach and automation tools, it can become more manageable and even enjoyable. Whether you're a business owner, social media manager, or digital marketer, here are nine steps to help you adeptly handle multiple social media accounts with the power of automation.
Set Clear Objectives: 
Just as setting a destination on a map guides your journey, defining clear objectives for your social media accounts steers your content strategy. Whether it's brand awareness, website traffic, or sales growth, having automation tools in place can streamline your efforts toward these goals.
Choose The Right Platforms: 
Each social media landscape has its unique vibe. Automation tools can help you identify and engage your target audience across platforms like Facebook, Instagram, Pinterest, Twitter, and LinkedIn, making sure you reach the right audience efficiently.
Create a Content Calendar: 
Think of a content calendar as your recipe book for social media success. Automation tools enable you to plan and schedule posts in advance, ensuring a well-balanced and engaging content experience across all your social media accounts. You can create a calendar to manage multiple LinkedIn accounts, Facebook accounts, and other accounts as well.
Content Creation And Curation: 
Automation tools can assist in crafting and sharing platform-specific content, ensuring that your message resonates with your audience on each platform. They also help you curate and share relevant content from others, adding variety to your content strategy.
Analytics And Insights: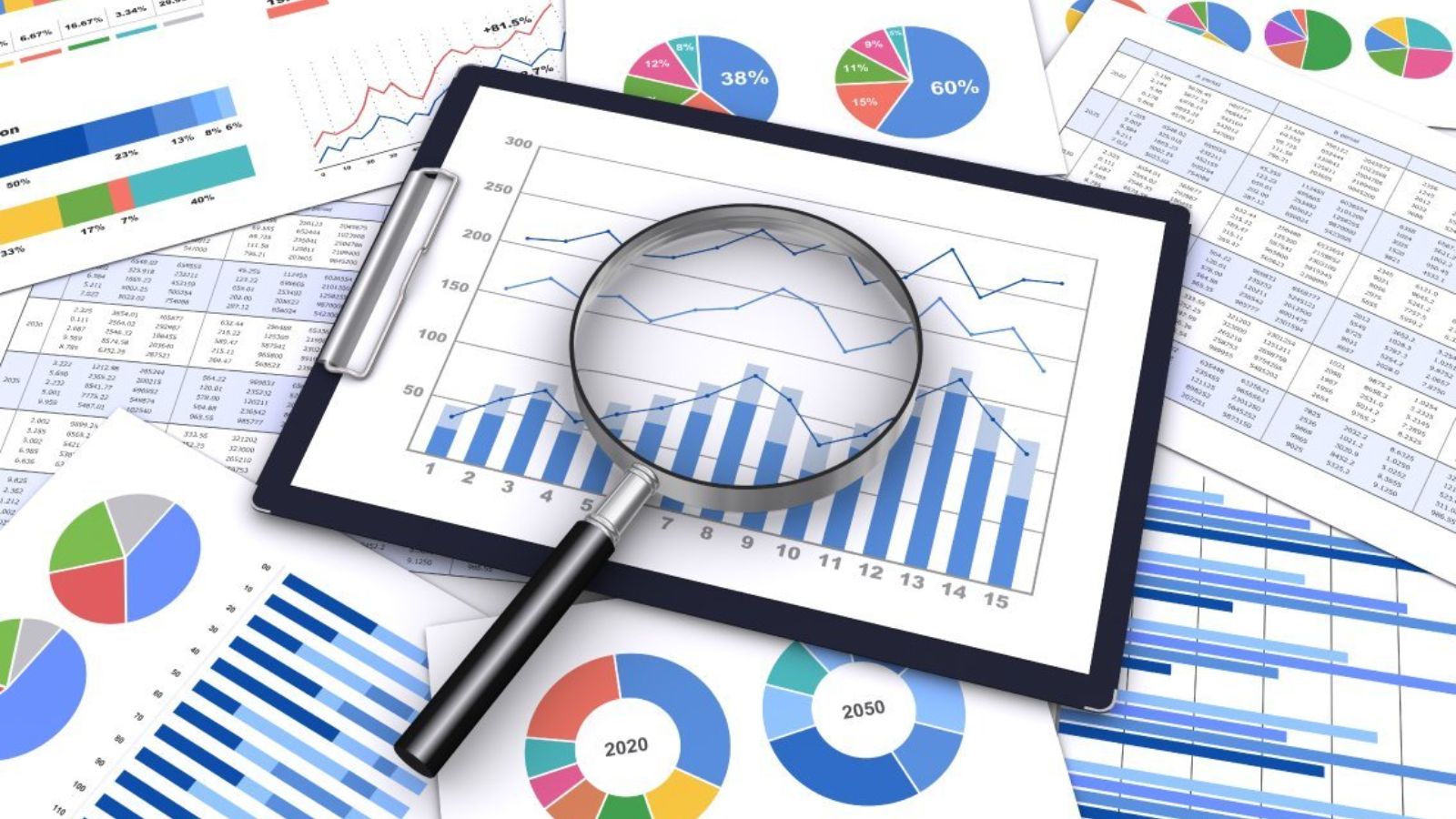 Automation tools often come equipped with robust analytics features. These act as your scorecard, providing valuable insights into your social media performance. Regularly monitoring these metrics helps you refine your strategy and optimize your content.
Cross-Promotion: 
Using an automation tool, you can facilitate cross-promotion by easily linking and promoting your other social media accounts within your content. This encourages your followers to explore and engage with your brand across different platforms.
Stay Informed and Adapt: Social media management is an ever-evolving landscape. Automation tools can help you stay updated with platform changes and trends. They can also assist in adapting your strategy to align with the latest developments in the social media world.
Schedule Your Social Media Posts: 
Invest in automation tools like Socinator that provide scheduling features to manage multiple social media accounts. These tools allow you to schedule posts in advance, saving you time and ensuring a consistent posting schedule. It helps you plan your posts in advance, saving you time and ensuring your content is delivered consistently, even when you're not actively online. Using the scheduling tool, you can manage multiple Facebook accounts, LinkedIn accounts, Twitter accounts, and more.
By following these nine steps, you can efficiently manage multiple social media accounts while maximizing their impact on your business or brand. 
Remember that consistency, engagement, and staying informed are key to success in the ever-changing world of social media marketing.
Now let's talk about the automation tool that can help you manage multiple social media accounts to ensure a consistent posting.
Use Socinator To Dominate Social Media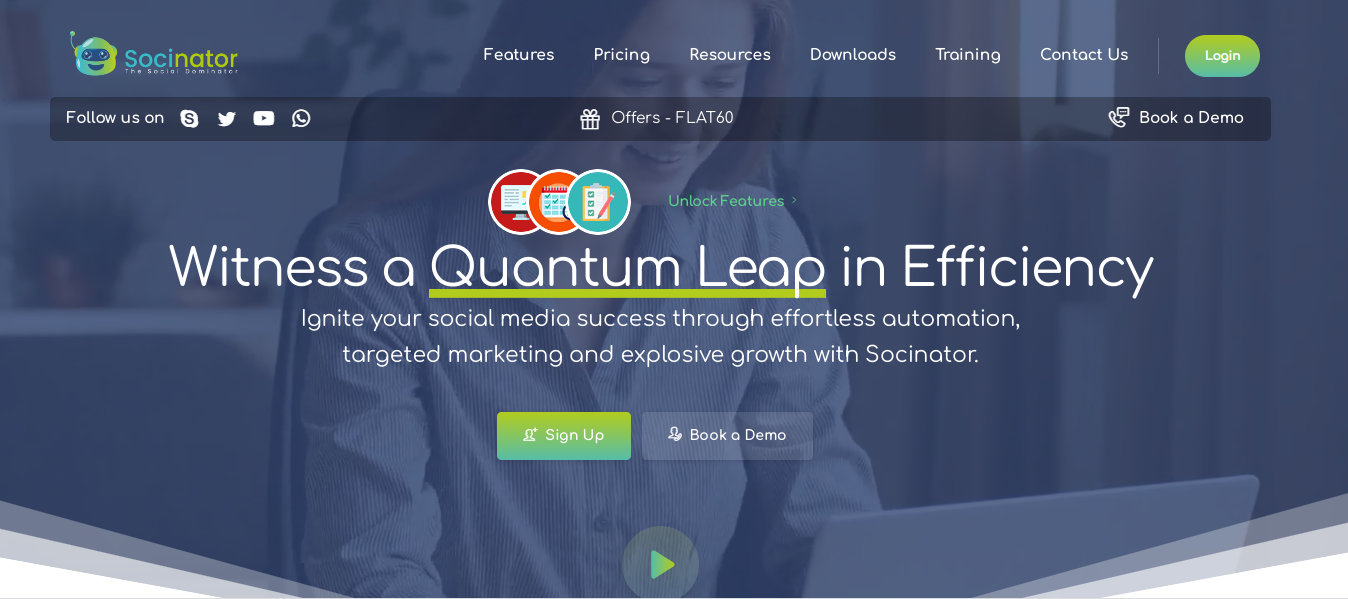 Socinator is a comprehensive social media automation tool that helps you manage multiple social media accounts with its impressive suite of features. Here's a closer look at some of its key functionalities:
Post Scheduling: You may have questions like how to do social media cross posting at once. Well, scheduling is the answer, Socinator allows you to plan and schedule your social media posts in advance, ensuring a consistent and engaging online presence. This feature is particularly valuable for businesses and content creators looking to reach their audience at optimal times.
Auto Follow and Unfollow: Grow your followers organically by automating the process of following users who match your target demographics and unfollowing those who don't reciprocate. This helps you maintain a healthy follower-to-following ratio.
Auto Like and Comment: Boost engagement by automatically liking and commenting on posts that align with your interests or niche. It's an effective way to interact with potential followers and nurture relationships.
Auto Reply: Stay responsive to your audience even when you're not online. Socinator can automatically reply to messages and comments, providing a seamless customer support experience.
Activity Reports: Gain insights into your social media performance with detailed activity reports. Track your follower growth, engagement metrics, and the effectiveness of your automation strategies.
Broadcast Messages: Reach a wider audience by sending broadcast messages or direct messages to your followers. This feature can be a game-changer for promotions and announcements.
Socinator is a versatile tool that caters to the needs of individuals and businesses looking to optimize their social media strategies. Its automation features not only save time but also enhance your social media presence and engagement.
Read More Blogs:
Healthcare Content Marketing: How to Do It Right?
Social Media Management 101: Best Guide For Beginners
Why Tools for Social Media Management
7 Ways To Improve Social Media Presence For Startup
Final Thought
Effective managing multiple social media accounts is a skill that can significantly impact your personal brand or business. By implementing the strategies mentioned above and utilizing tools like Socinator, you can streamline your efforts, maintain consistency, and engage with your audience more effectively.
Remember, social media management is not just about quantity but also about quality. Prioritize creating valuable content and fostering meaningful interactions with your audience across all your social media accounts. With dedication and the right tools, you can truly manage multiple social media accounts like an expert, expanding your reach and achieving your goals.