Change remains the sole constant in the world of social media. As we approach the future, the social media landscape has already undergone significant transformations, with far-reaching implications for both individual users and businesses.
Individuals and organizations must stay attuned to these developments and adapt to the evolving dynamics to fully harness the potential of social media.
This blog delves into the key shifts in social media usage and their profound impact on businesses while offering best practices for navigating this dynamic terrain.
Join us on this exploration of the evolving world of social media and discover the strategies that can help you thrive in this dynamic and transformative environment.
Listen To The Podcast Now!

How Has Social Media Use Shifted?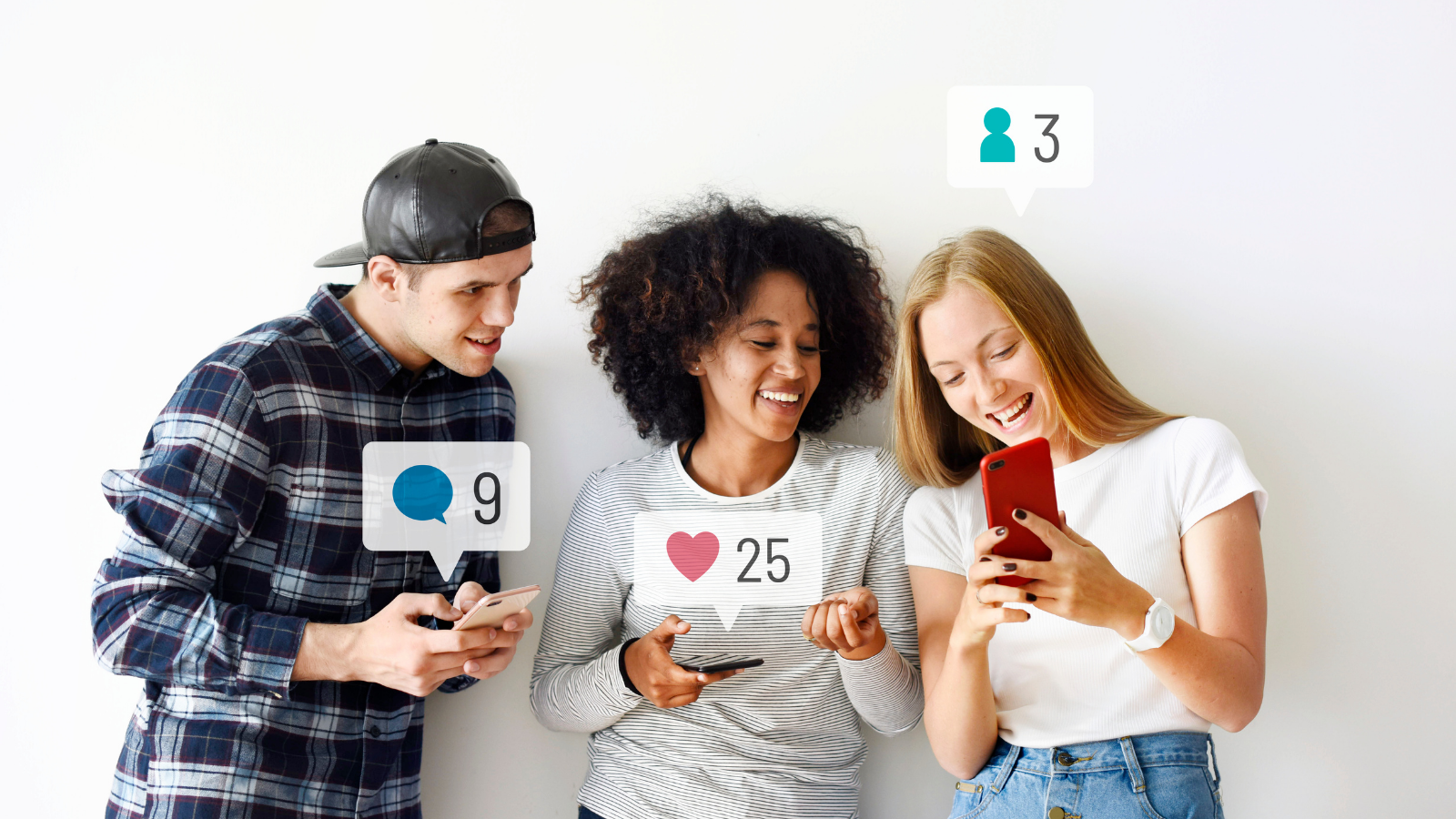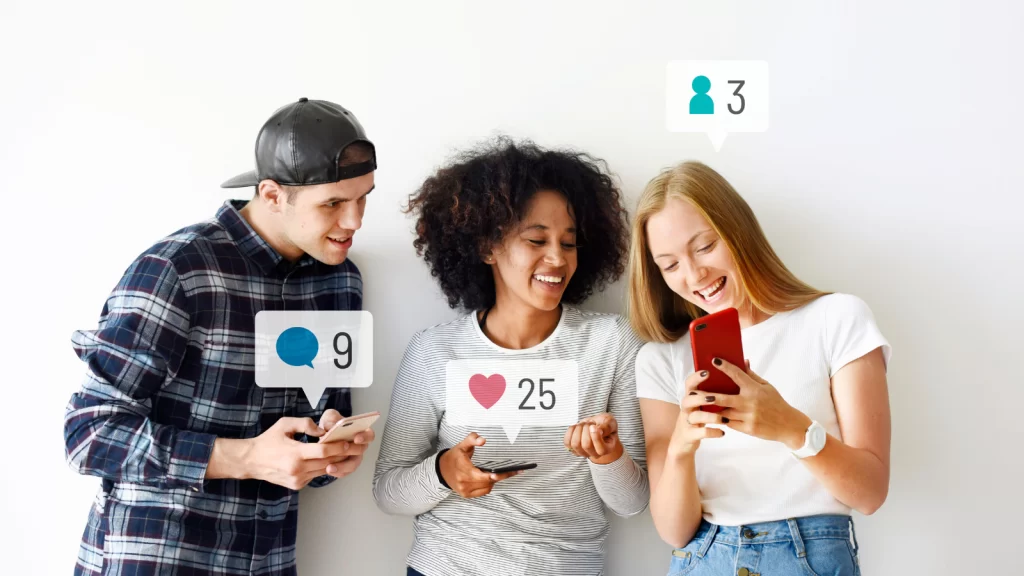 Social media has come a long way since its inception. Connecting with friends and sharing personal updates, social media landscape has transformed into a multifaceted platform with diverse functionalities and purposes. Here are some notable shifts in social media use in:
The Rise of Niche Platforms: While Facebook, Twitter, and Instagram remain popular, we're witnessing the emergence of niche platforms catering to specific interests and demographics. Platforms like TikTok, Clubhouse, and Twitch have gained immense popularity, providing unique experiences and content.
Audience vs Community: The distinction between having an audience and building a social media community is becoming more pronounced. In the past, many users amassed followers merely as an audience, but now, the focus is on fostering a genuine community of like-minded individuals. It's about quality engagement over quantity of followers.
Short-Form Content Dominance: Short-form content, such as stories and quick videos, is dominating social media landscape. Users are looking for easily consumable content, making platforms like Instagram Stories and TikTok the go-to for quick updates.
Increased Privacy Concerns: In light of growing concerns about privacy and data security, there's a significant shift towards private and encrypted messaging apps. WhatsApp, Signal, and Telegram are gaining traction as users seek more secure ways to communicate.
Augmented Reality and VR: The integration of augmented reality (AR) and virtual reality (VR) is transforming how users interact with social media. VR chat rooms and AR filters are enhancing the overall experience.
Social Media In The News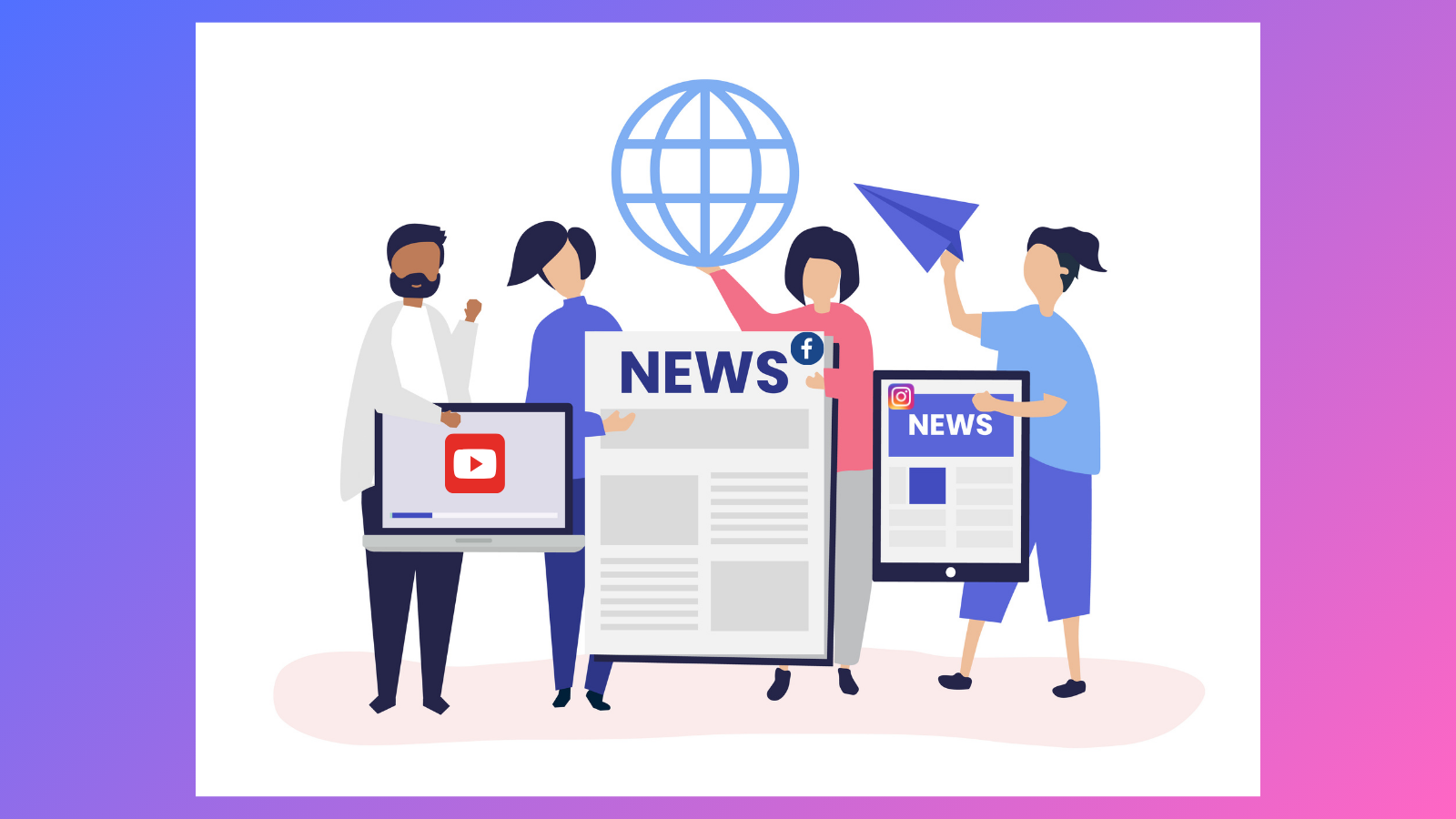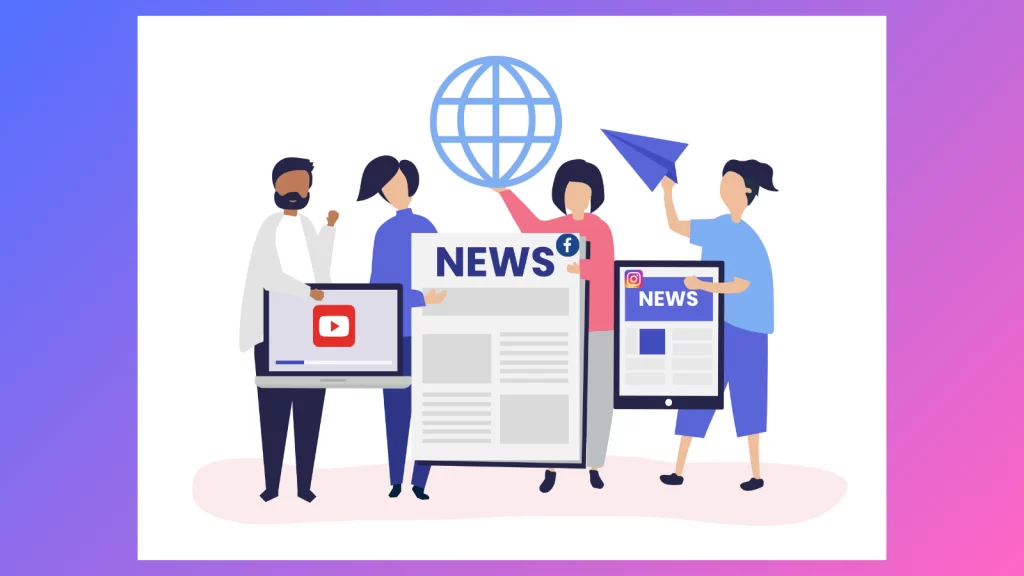 The Social media has not just been a medium for connecting and sharing; it's become a powerful tool in the dissemination of news and information. Social media's role in news distribution has both positive and negative aspects.
On the positive side, social media landscape platforms are becoming valuable sources for breaking news. Platforms like Twitter are often the first to provide real-time updates on events, making it a crucial tool for journalists and news outlets to stay current.
On the flip side, misinformation and fake news are rampant on social media. These platforms have been widely criticized for their role in spreading false information, which can have serious real-world consequences. The challenge of moderating content and fact-checking is a significant issue.
The blurring of lines between social media and journalism has prompted platforms to take more active steps in addressing these concerns. As a result, users should be cautious when consuming news on social media and be discerning about the sources they trust.
How The Changing Landscape Affects Businesses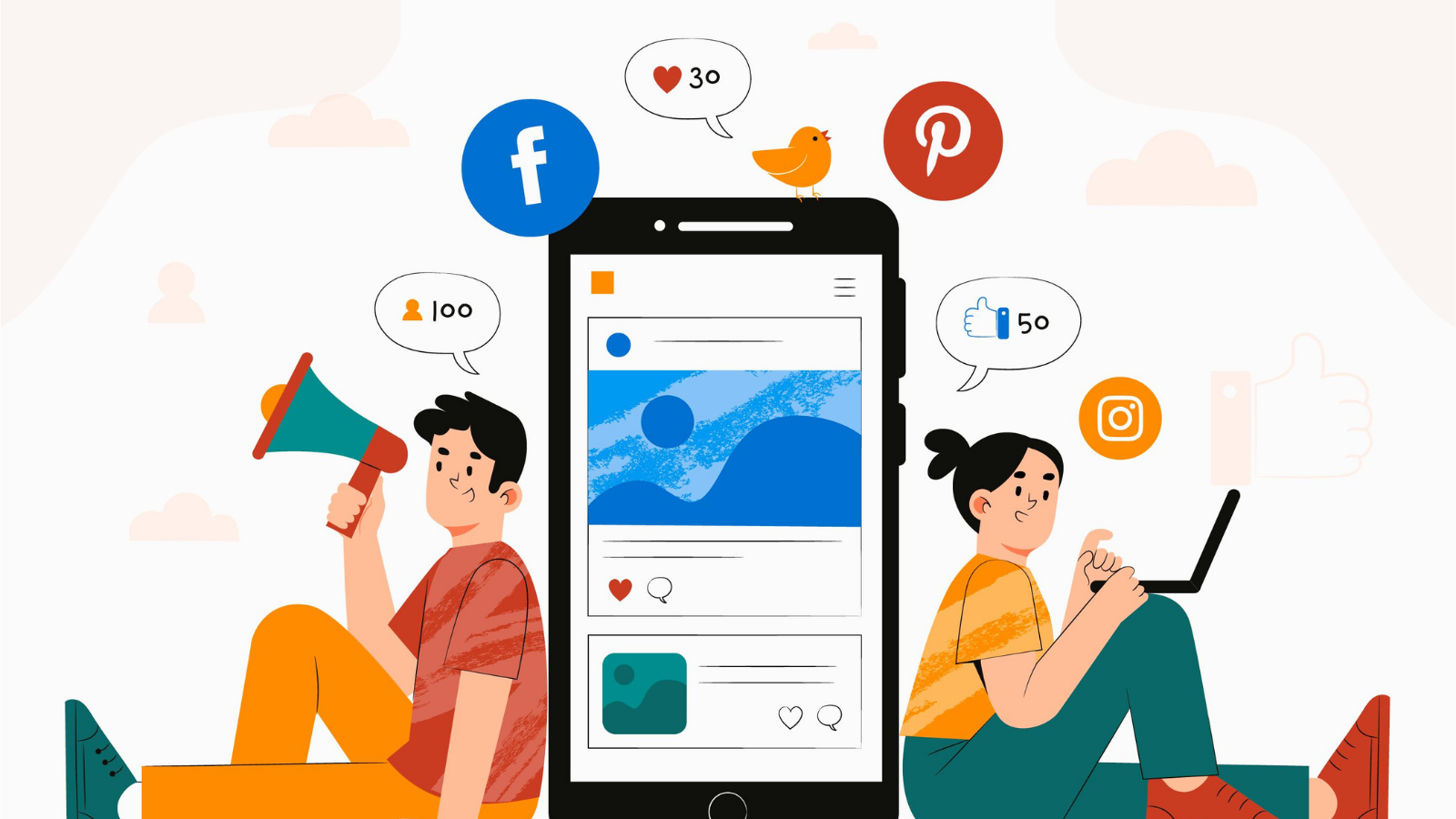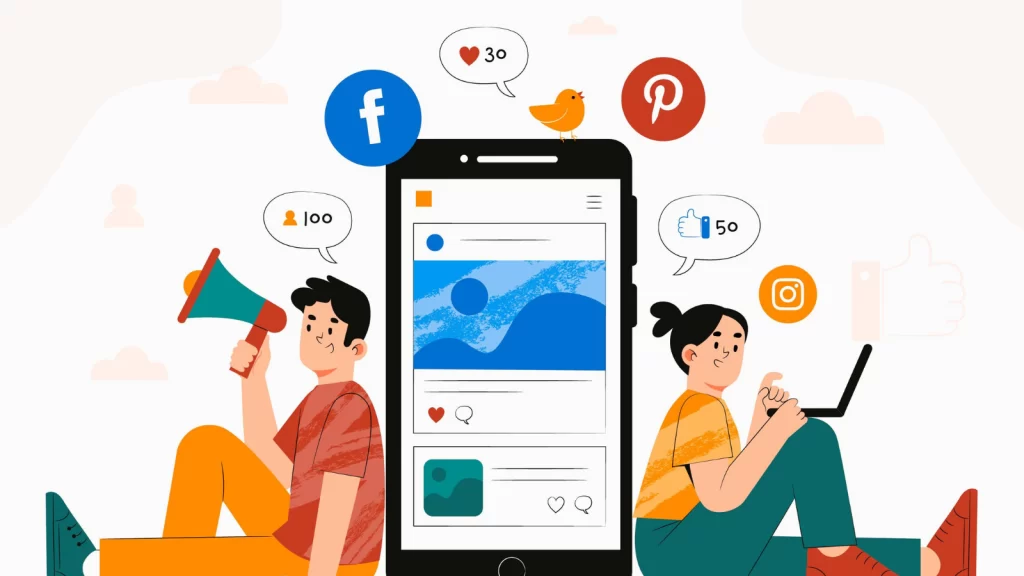 The changing social media landscape has profound implications for businesses of all sizes. Here's how businesses are navigating this shifting terrain:
Diverse Platforms: Businesses need to be present on a variety of social media platforms to reach different demographics and cater to specific niches. A one-size-fits-all approach no longer works. The choice of platforms depends on the target audience and business goals.
Community Building: Rather than just accumulating followers, businesses are now focusing on building communities around their brands. Engaging with customers and fostering a sense of belonging can lead to increased loyalty and brand advocacy.
Content Strategy: Short-form content, such as videos and stories, has gained precedence. Businesses need to adapt their content strategies to suit the format preferred by each platform. Creating visually appealing and engaging content is key on the social media landscape.
Listening To Social Media: Understanding what customers are saying about your brand and industry on social media is crucial. Social media monitoring tools help businesses keep tabs on conversations, gather feedback, and make data-driven decisions.
Advertisement: As organic reach declines on many platforms, businesses are investing in paid advertising to reach a wider audience. Social media marketing software helps optimize ad campaigns and target the right audience.
Marketing: Collaborating with influencers is a popular way to reach a larger, engaged audience. Micro-influencers with smaller but more dedicated followings can be especially effective.
Client Support: Social media is increasingly a channel for customer support. Businesses need to respond promptly to inquiries and address customer concerns publicly. This transparency can build trust.
Also Read
7 Proven Strategies To Build Your Social Media Community
Top 5 Influencer Marketing Platforms You Must Fall In Love With
How To Manage Multiple Social Media Accounts Like An Expert
Social media best practices for businesses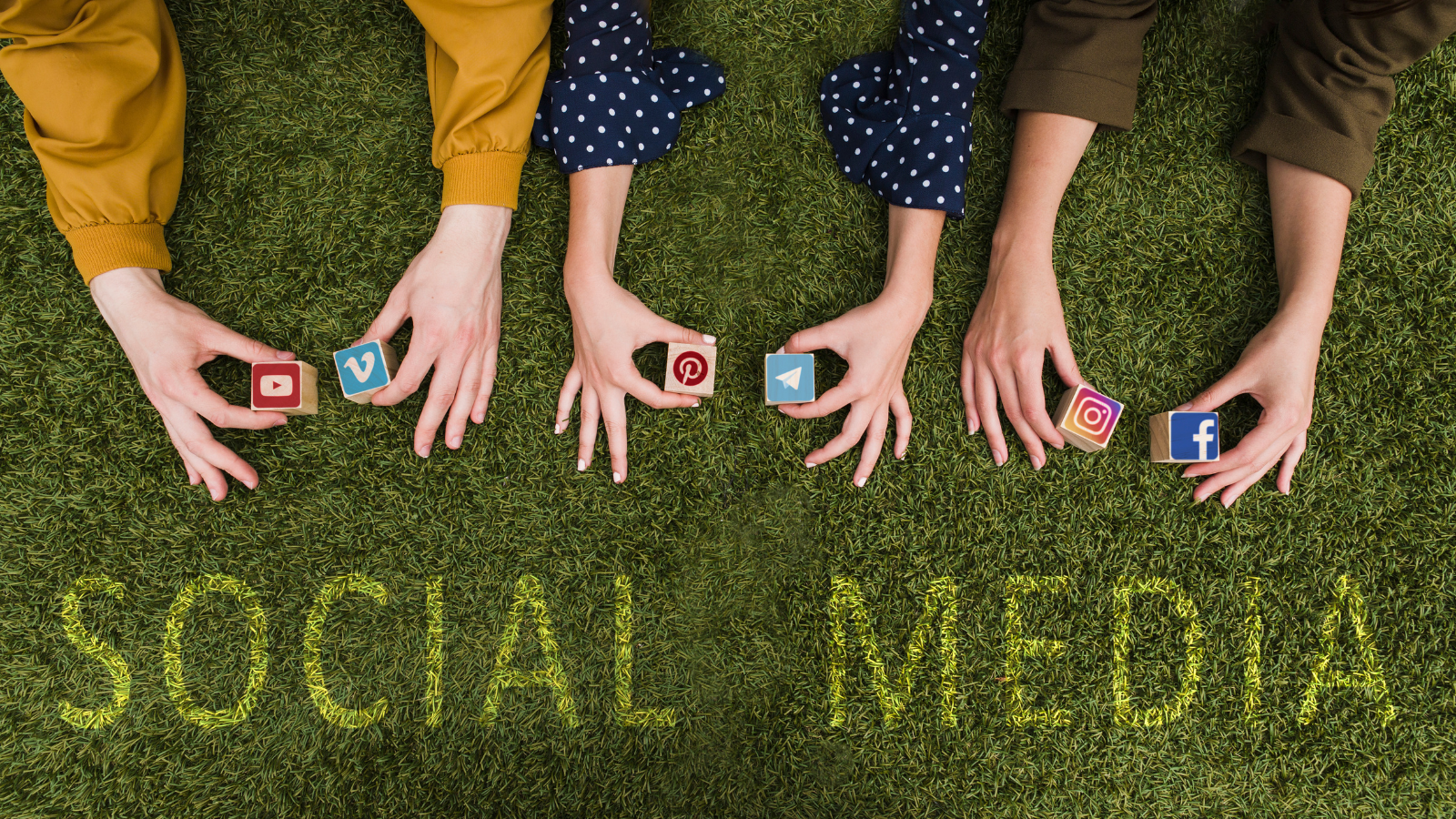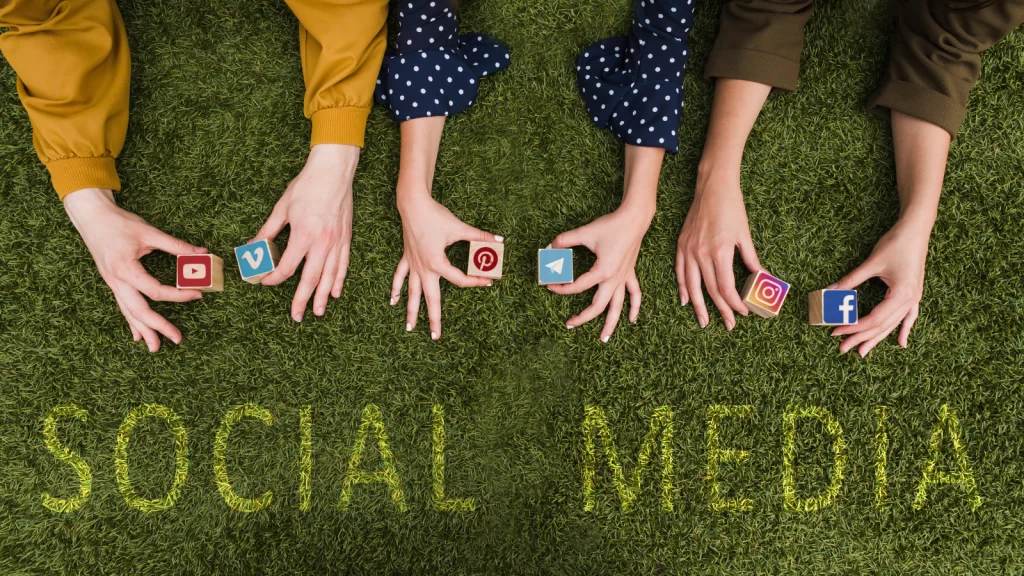 To effectively navigate the new social media landscape businesses should adopt the following best practices:
Platform Selection
Choose the right social media platforms for your business. Research where your target audience spends their time and invest your resources accordingly.
Community Engagement
Focus on building a community around your brand. Engage with your audience, respond to comments, and encourage user-generated content.
Content Strategy
Create visually appealing and engaging content that aligns with the preferences of the platform you're using. Experiment with different formats, such as short videos and stories.
Social Listening
Use social media automation tools to monitor conversations about your brand and industry. Gather insights to improve your products or services and stay ahead of trends.
To streamline this process and extract valuable insights, consider leveraging the power of automation with a robust tool like  Socinator.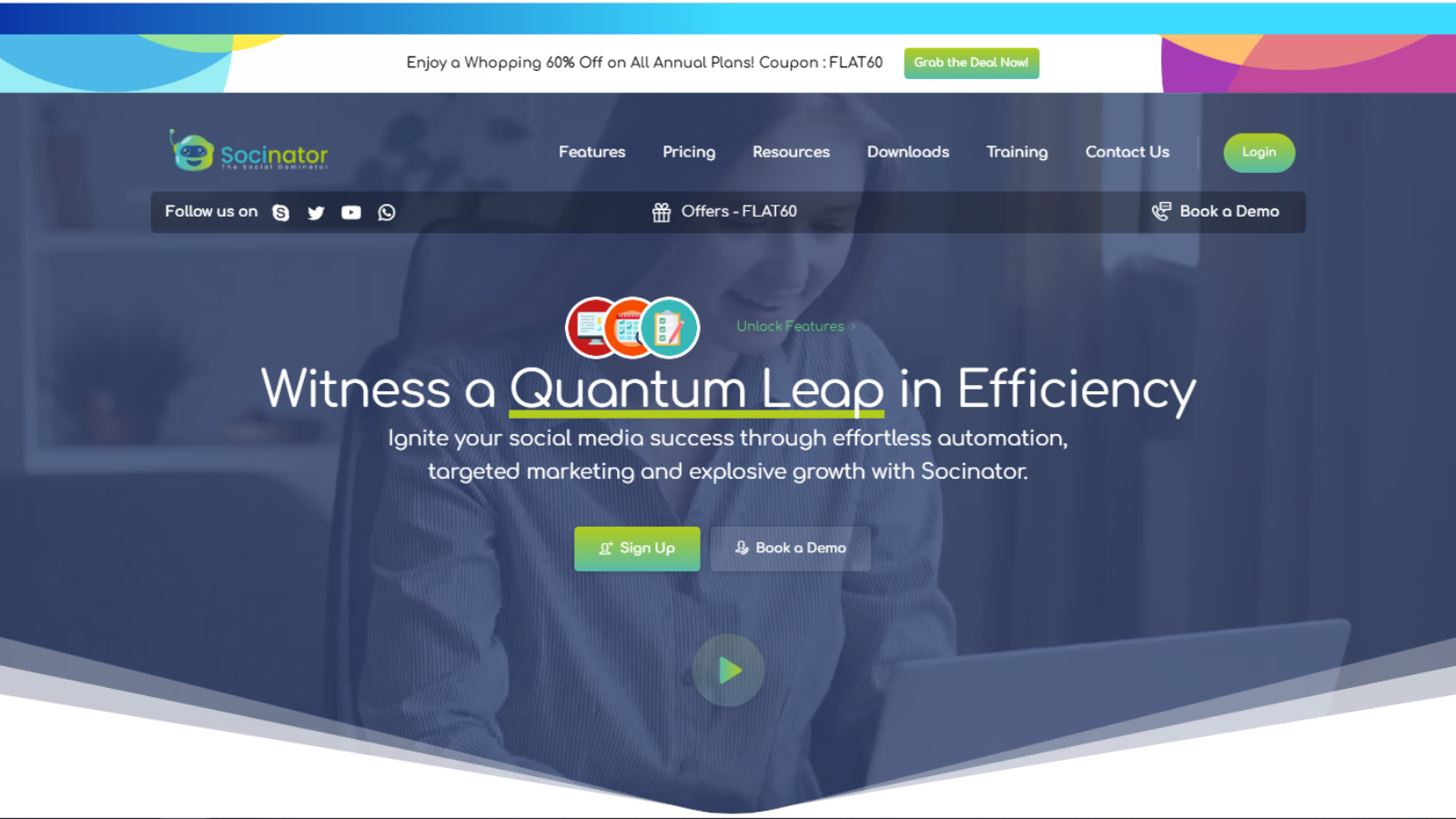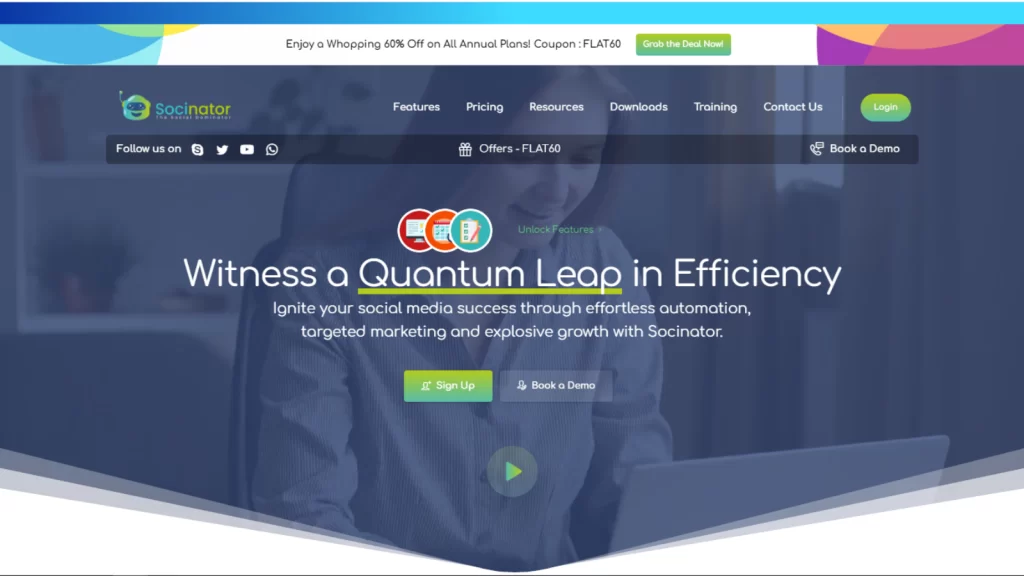 It is an all-in-one social media automation software.
Here is how Socinator can elevate your social media landscape community to new heights:
Engagement Enhancement through Automation: Socinator introduces features such as automated likes, comments, and follows, providing a significant boost to your engagement levels and interaction with community members.
Curated Content Sharing: This tool aids in unearthing and sharing pertinent content from diverse sources, keeping your community engaged and well-informed.
Real-Time Social Media Vigilance: With Socinator at your disposal, you can stay in the loop with mentions, comments, and conversations about your brand or industry as they happen. This feature enables swift responses to your community's queries and concerns.
Streamlined Content Scheduling: Socinator empowers you to effortlessly plan your posts and updates for optimal timings, ensuring a steady stream of valuable content for your community. The social media landscape offers diverse opportunities for networking, content sharing, and online interaction.
In-Depth Data Insights: Our tool offers comprehensive analytics into the performance of your social media posts and campaigns. This invaluable data can serve as a compass for refining your content strategy and strengthening your community-building endeavors.
Cross-Platform Community Management: Socinator offers an all-in-one solution for managing multiple social media platforms to maintain a connect with your community.
Paid Advertising
Invest in paid advertising to expand your reach. Leverage social media marketing software to target the right audience and optimize your campaigns.
Influencer Marketing
Influencers play a significant role in shaping the social media landscape by setting trends and influencing opinions. Collaborate with influencers who align with your brand values and appeal to your target audience. Micro-influencers can offer more authentic connections.
Customer Service
Provide excellent customer service through social media. Respond promptly to inquiries and address concerns publicly to build trust with your audience.
Privacy and Data Security
Be transparent about your data usage and privacy policies. Ensure that you are compliant with data protection regulations to build trust with your audience.
Stay Updated
Stay current with social media trends and algorithm changes. The landscape evolves rapidly, and businesses need to adapt to remain relevant.
Analytics and Metrics
Use analytics tools to measure the success of your social media efforts. Analyze key performance indicators and adjust your strategy accordingly.
Conclusion
The social media landscape is a dynamic and ever-evolving terrain. The shift towards niche platforms, short-form content, and community-building has transformed how individuals and businesses use social media.
As businesses adapt to these changes, they must embrace diverse platforms, engage with their audience authentically, and invest in content that resonates with their followers.
While the role of social media in news distribution has both positive and negative aspects, it is undeniable that these platforms play a pivotal role in shaping public opinion. Users must exercise caution, and critical thinking when consuming news on social media.
As we navigate this new social media landscape, businesses must stay agile, embracing best practices that include platform selection, community engagement, content strategy, social listening, paid advertising, influencer marketing, customer service, privacy, and data security, staying updated, and utilizing analytics and metrics to gauge success.
In a world where technology and trends continue to evolve, those who adapt to the changing social media landscape are the ones who will thrive and succeed in reaching and engaging their target audience or community effectively.