You pour your heart and soul into creating fantastic content, yet it often feels like you're shouting into the void. This is where the frustration sets in – you've got something great to share, but not enough people are seeing it.
You're a talented business striving to reach your target audience. You post your content on social media, eagerly waiting for those likes, shares, and comments to roll in. 
But it doesn't happen as expected. Your beautifully crafted posts receive just a handful of views, and your engagement metrics are far from where you want them to be. It's a common pain point, and it can be incredibly disheartening.
That's precisely where the power of social media cross-posting comes into play. It's the antidote to this all-too-familiar frustration, offering a way to amplify your message and connect with a wider audience. With this, you can turn the tide and ensure that your carefully crafted content doesn't go unnoticed any longer.
In this blog, we are going to know how to use social media cross posting to increase views.
So, let's go!!
Listen To The Blog Now!!
What is Cross-Posting?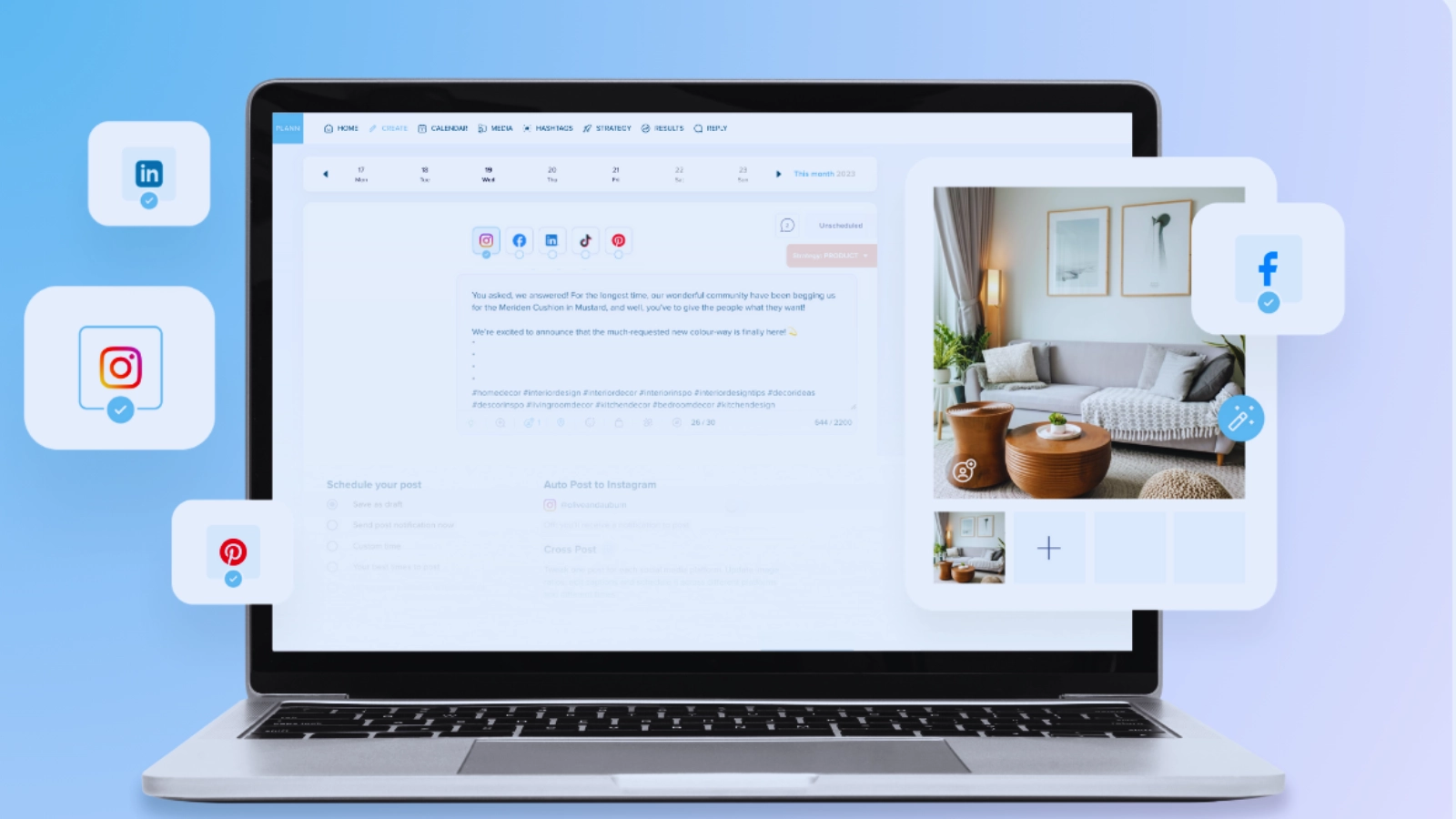 Cross-posting, also known as social media cross-promotion, refers to the practice of sharing the same content, message, or post on multiple social media platforms. This strategy allows you to maximize the reach and visibility of your content, as it exposes your message to a wider and more diverse audience.
For instance, if you have a blog post, an image, or a video that you want to share with your audience, you can post it on one platform and then repost the same content on various other platforms. This ensures that your message is not limited to the audience of a single platform but reaches potential viewers on multiple networks.
How To Perform Cross-Posting On Social Media To Increase Views?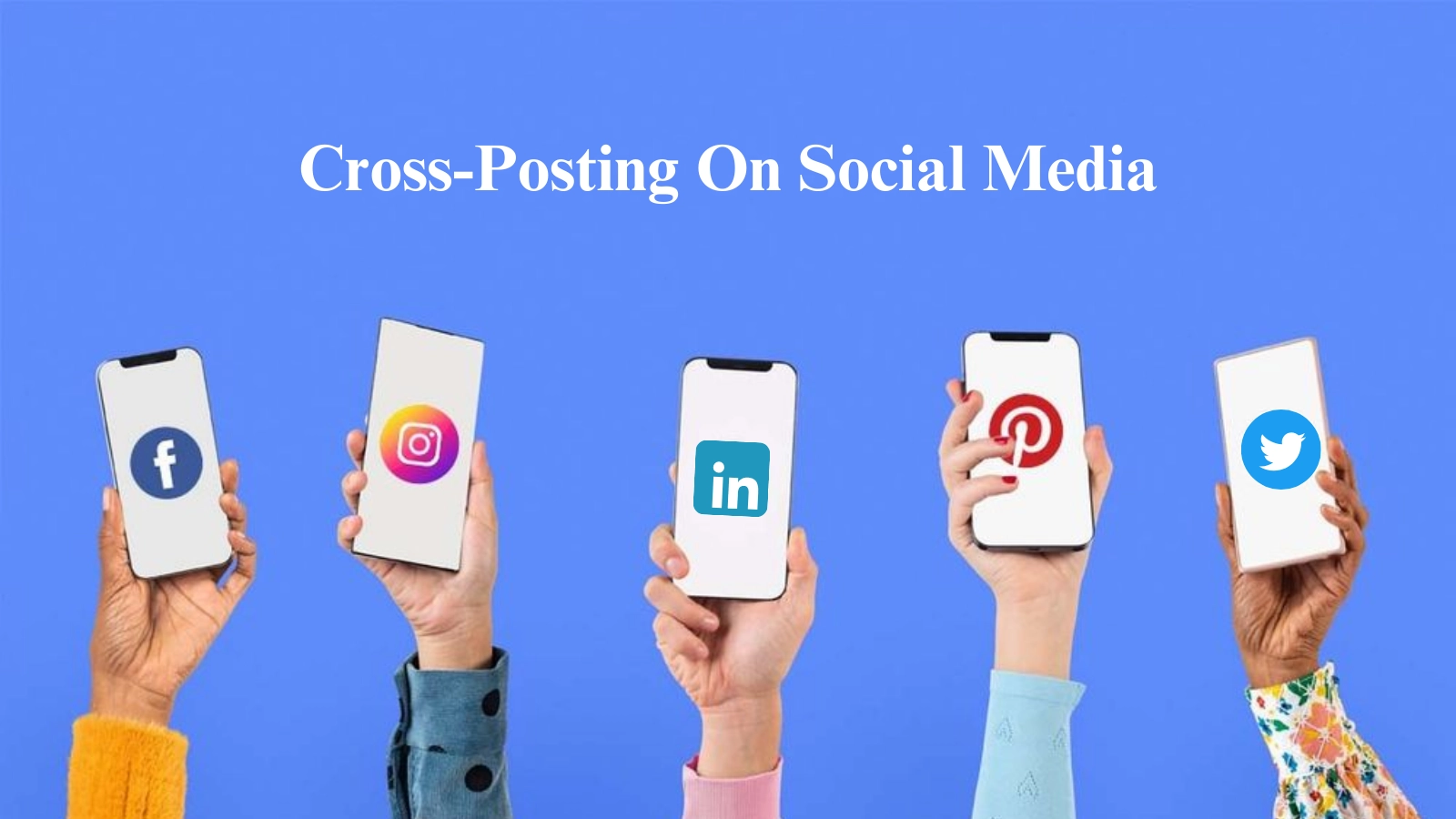 Cross posting can be a powerful way to drive views and engagement on your content, but it's important to do it strategically. 
Here are some key strategies to help you make the most of this:
Speak Across Multiple Networks
The first step in effective cross-posting is to identify the social media networks where your target audience is most active. Different platforms attract different demographics and interests, so you should tailor your content accordingly. 
For example, if you're a fashion brand, platforms like Instagram and Pinterest might be ideal for sharing images, while LinkedIn may work better for B2B content. By understanding where your audience is, you can effectively cross-post content that resonates with them.
Social media management tools can be a game-changer in this aspect, helping you streamline your cross posting efforts and ensuring that your content reaches the right audience at the right time. One such tool that stands out in the world of social media management is Socinator.
Social Media Management Tool: Socinator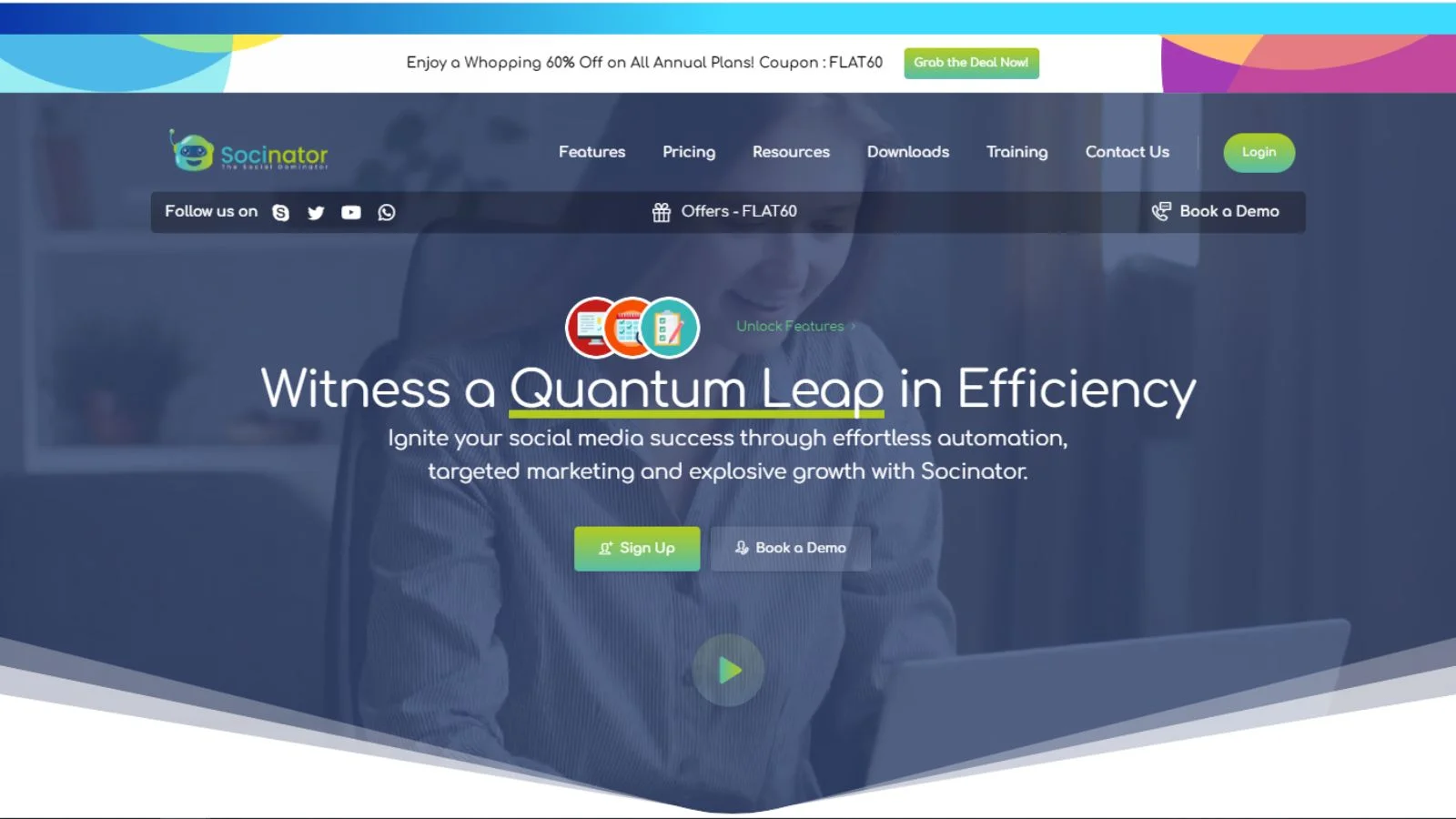 Socinator is a broad social media automation tool that allows you to manage and automate your posts across multiple platforms. With its user-friendly interface, you can easily schedule and cross post your content to various social networks. 
Whether it's Facebook, Twitter, Instagram, or LinkedIn, Socinator has got you covered. It simplifies the cross-promotion process and ensures that your content reaches your target audience with precision and efficiency.
Now, let's take a closer look at some of its key features:
Multi-Platform Support:
Socinator supports multiple social media platforms, including Facebook, Instagram, Twitter, LinkedIn, Pinterest, YouTube, Quora, Reddit, and more. This wide range of platform support allows you to manage your presence on various networks from a single dashboard.
Post Scheduling:
With Socinator, you can schedule your social media posts in advance. This feature allows you to plan and automate your content distribution, ensuring that your posts go live at the optimal times to reach your target audience.
Content Automation:
Socinator enables you to automate various aspects of your social media marketing, such as liking, commenting, sharing, and following/unfollowing. You can set specific parameters and preferences to automate these actions and engage with your audience effectively.
Analytics and Insights:
Socinator provides detailed analytics and insights into the performance of your social media campaigns. You can track metrics such as likes, shares, comments, followers, and more. This data helps you assess the effectiveness of your strategies and make informed decisions.
User-Friendly Interface:
The user-friendly interface of Socinator makes it easy for users to navigate and manage their social media accounts. You don't need to be a social media expert to use this tool effectively.
Automation Rules:
You can create custom automation rules that specify how Socinator interacts with your audience. For example, you can set rules to automatically follow users who engage with your posts or unfollow inactive accounts.
Whether you're an individual looking to grow your brand or a business seeking to expand its online presence, Socinator can help you save time and achieve your social media marketing goals.
Read More:
Boosts Your Online Presence With Automatic Social Media Posting
7 Steps to Engage Your Audience on Social Media
How To Manage Multiple Social Media Accounts Like An Expert
Schedule Social Posts in Advance
To ensure a consistent and coherent cross posting strategy, it's essential to schedule your social media posts in advance. Social media automation tools can be incredibly helpful in this regard. 
These tools allow you to plan your social media multiple posting at the same time. You can create a content calendar and schedule posts to go out on specific days and times, ensuring that your message is not only consistent but also timely.
Use The One & Done Content Rule
The "One & Done" content rule is a valuable strategy when cross-promotion. This means creating content that can be post to multiple social media platforms with minimal adjustments. 
For example, if you have an informative blog post, you can create shorter, engaging snippets for platforms like Twitter or Facebook, and more visually appealing content for Instagram. By repurposing your content to suit each platform, you save time and effort while still reaching your audience effectively.
Correct Social Media Tracking
Effective cross posting requires accurate tracking of your content's performance on different platforms. Using tracking and analytics tools like Socinator, you can monitor the engagement, reach, and other key metrics of your posts. 
This data allows you to refine your cross-promotion strategy over time. By identifying which platforms are generating the most views, likes, and shares, you can tailor your content for better results.
Creative Social Analytics
Social media analytics tools provide insights into the behavior of your audience. Analyze which posts are generating the most engagement and views, as well as the demographics of your audience on each platform. 
This information will help you fine-tune your cross posting strategy. For example, if you notice that your audience on Twitter is more interested in news updates, you can tailor your cross-posted content to cater to their preferences.
Analyze Your Cross-Posting
After implementing your cross-promotion strategy, it's crucial to evaluate its effectiveness. You should regularly review the performance of your posts on each platform and make adjustments as needed. 
If you notice that a particular platform consistently generates fewer views or engagement, you might reconsider whether it's worth cross posting there. Instead, focus on the platforms that offer the best results and optimize your content for those channels.
Conclusion
Cross-posting is a valuable strategy for increasing views and engagement on your social media content. By strategically sharing your message across multiple platforms, you can expand your reach and connect with a broader audience. 
By following these guidelines and staying flexible with your approach, you can use cross-promotion to drive more views and engagement, ultimately growing your online presence and achieving your social media goals. 
Cross posting, when done correctly, can be a powerful addition to your toolkit, helping you engage your audience on social media. So, start today and watch your views and engagement soar across social media platforms.