Are you looking to establish a remarkable presence on Tumblr? But find yourself blank when it comes to connecting with other users. Building a strong network of followers and engaging with like-minded individuals is a crucial aspect of Tumblr's success. 
In this guide, we'll explore the utilization of automation processes for Tumblr auto follow, simplifying the task of expanding your reach and connecting with the Tumblr community. Additionally, we'll introduce five fantastic tools equipped with the auto follow feature, enabling you to effortlessly expand your network and establish meaningful connections on this dynamic platform. Let's dive in and discover how to auto-follow someone on Tumblr!
But first, Let's understand;
Listen To The Podcast Now!
The Advantages Of Improving Tumblr Follower Base
A flourishing Tumblr follower base brings several advantages that can significantly enhance your experience on the platform.
Explore the benefits of having a robust follower base on Tumblr.
First and foremost, having a strong following on Tumblr auto follow amplifies your content's visibility. Your posts will appear in the feeds of followers, increasing the chances of your content being liked, reblogged, or commented on.
Moreover, a substantial follower count establishes credibility and authority within your chosen niche or interest group. People are more inclined to trust and engage with users who have a considerable number of followers. This trust can lead to collaborations, partnerships, and opportunities to showcase your expertise.
Additionally, a robust follower base facilitates community-building. You'll connect with like-minded individuals who share your interests, opening doors to valuable conversations and friendships. 
Lastly, as you gain more followers, your content's potential reach grows exponentially, allowing you to spread your message, art, or ideas to a broader audience.
How Auto-Following Expands Reach and Engagement
Auto-following is a strategic method that rapidly expands your Tumblr following. Using automated software with Tumblr's auto-follow feature, you can effortlessly connect with users who align with your interests. It will increase your chances of receiving reciprocal followers and engagement.
Auto-following ensures that your feed is populated with content from users who share your passions, making your Tumblr experience more enjoyable and relevant. It streamlines the process of discovering fresh, inspiring content that can spark creativity and inspire your posts.
Advanced Auto-Following Strategies
While manually following users on Tumblr can be effective, advanced auto-following strategies are often the necessity of automation tools. These tools offer numerous advantages that can significantly improve your follower count and overall Tumblr experience.
5 Awesome Tools for Tumblr Auto Follow 
Socinator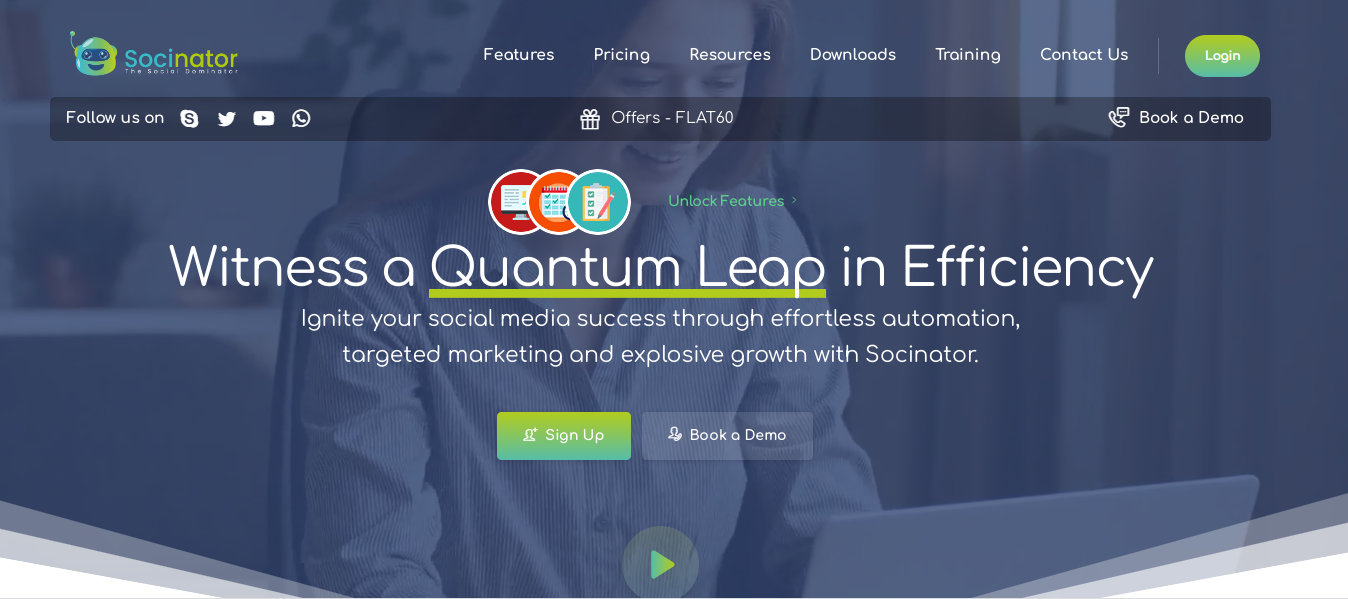 Socinator is a Tumblr automation tool one-stop solution for all your needs. It provides comprehensive features designed to help you maximize your Tumblr experience. This tool offers multiple social media platforms access, such as Facebook, Twitter, Instagram, Youtube, Pinterest, and many more. 
Tumblr users can auto follow as many blogs as they like. It may cause your feed to become overcrowded with content you care for after a while. Also, you may want to cut ties with annoying bloggers or inactive blogs. If this is your case, you can use Tumblr mass unfollow tool like Socinator to unfollow blogs that you don't like.
Socinator's intelligent AI system, you can use this Tumblr auto follow tool to connect with users and accounts that align with your interests. You also have the flexibility to manage the following speed, whether you prefer to be low, medium, or high. With Socinator, you do not need to worry about the authenticity of your brand, as the AI handles it seamlessly.
Let's see its Pros and Cons
Pros-
Advanced scheduling options.

Auto follow/unfollow option.

Comprehensive analytics.

Reliable customer support.

Continuous updates.

Affordable pricing plans.

Robust security features.

Customizable automation settings.
Cons-
Might be overwhelming for some users
JarveePro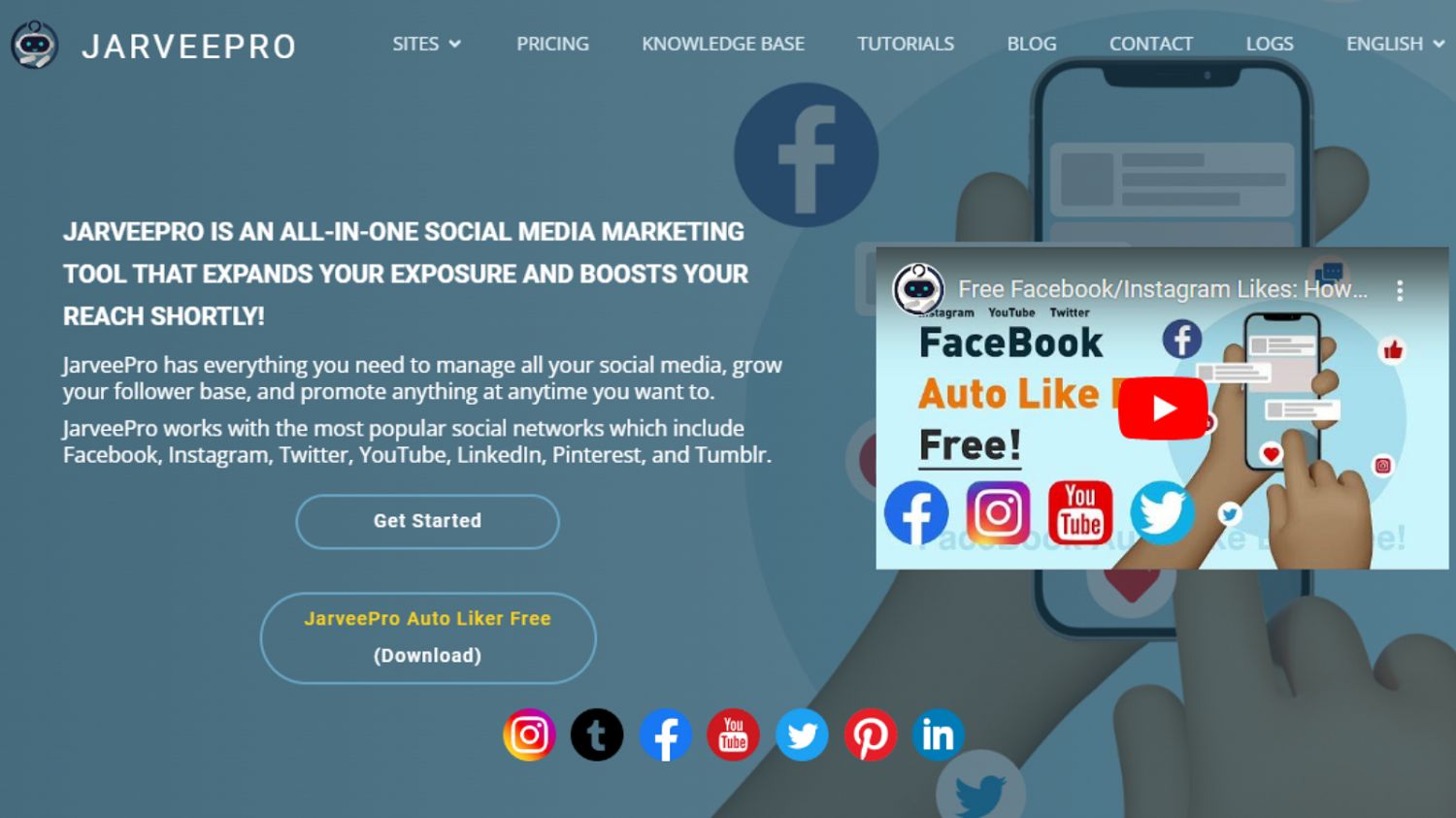 JarveePro offers a robust Tumblr Auto Follow tool designed to enhance your Tumblr growth strategy. With JarveePro, you can automate your interactions with the Tumblr tools, including follows, to expand your follower base effortlessly. It provides customizable options to tailor your auto-follow strategy, ensuring it aligns with your specific goals and preferences. By leveraging JarveePro, you can efficiently and effectively grow your Tumblr presence, save time, and focus on creating valuable content.
Talk about its Pros and Cons
Pros-
Automatic follow/unfollow

Proxy support

History and stats

Good customer support
Cons-
Expensive for some uses
Somiibo
This simple yet effective Tumblr auto follow automation tool makes your social media management needs easy and efficient. With Somiibo's user-friendly interface and robust features, you can effortlessly expand your Tumblr followers. This tool automatically follows users who share your interests, helping you maximize your reach and engagement on the platform. 
Somiibo provides customization options to fine-tune your auto-follow strategy to align with your goals. Using Tumblr Auto Follow, you not only save time but also boost your Tumblr presence, ultimately connecting with a broader and more engaged audience.
Let's talk about its Pros and Cons
Pros-
Bulk Scheduling features
Multiple platform support
Customer support
Corns-
Not sure about a free trial
Monster Social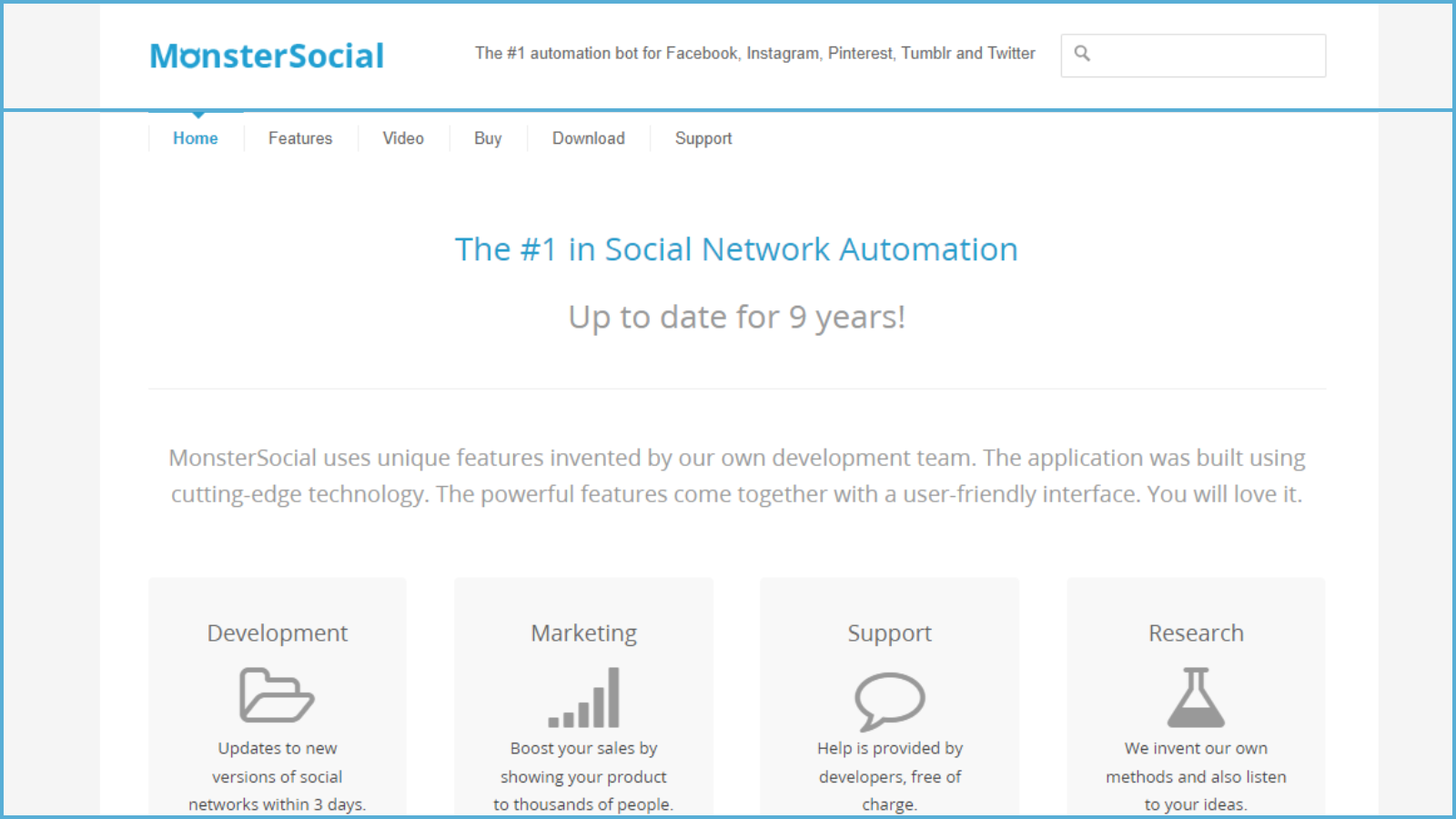 And here comes the next one on the list- Monster Social. This tool deals with social channels like Tumblr, Facebook, Twitter, Instagram, and Pinterest, like the other automation tools, you can easily use its Tumblr auto follow feature.
Simply, put your interest with Monster Social, and the tool will find the users related to your industry. You can follow them manually or let Monster Social follow them on your behalf. All the features come with a user-friendly interface, and support is provided 24×7 to its users.
Let's talk about its Pros and Cons
Pros-
Import and test accounts

Link proxies to accounts

Multi-threading
Cons-
No free trial
Auto Social Bots
Auto Social Bots introduces the Tumblur Auto-Follow tool, a game-changer for your Tumblr growth strategy. This feature-rich Tumblr tool will streamline your experience by automatically following users who match your interests. Auto Social Bots offers a range of customization options, allowing you to tailor your auto-follow strategy to your precise needs. 
By leveraging this tool, you can save valuable time also supercharge your Tumblr presence, connecting with a wider and more engaged audience. With Auto Social Bots' Tumblr Auto Follow, expanding your reach on Tumblr has never been easier or more efficient.
Let's talk about its Pros and Cons
Pros-
Many different features

Money-back guarantee

Customer message box

Reasonable pricing
Corns-
Bit expensive
Limited customization options.
Read More:
Ultimate Guide: 11 Social Media Management Tool
3 Reasons to Use Automated Software For Social Media
Best Practices for Maintaining a Balanced and Engaged Follower List
Maintaining a balanced and engaged follower list on social media is crucial for sustaining a meaningful online presence. Here are some best practices to help you achieve this:
Regular Content Updates:
Consistently share fresh and relevant content to keep your followers engaged. A stagnant profile can lead to follower attrition.
Quality over Quantity:
Focus on attracting followers who resonate with your content rather than chasing numbers. Engaging Tumblr auto follow are more valuable than passive ones.
Interact and Respond:
Actively engage with your followers by responding to comments and messages promptly. It will foster a sense of community and encourage discussions.
Follow Back Strategically:
While it's essential to reciprocate follows, do so selectively. Use the Tumblr auto follow tool to connect with users who align with your interests or niche to maintain a relevant follower base.
Use Hashtags Wisely:
Employ relevant hashtags to reach a broader audience interested in your content. However, don't overdo it; quality always trumps quantity.
Monitor Analytics:
Keep an eye on your follower growth and engagement metrics. Adjust your strategy based on what works best for your audience.
Collaborate and Share:
Partner with like-minded users and share each other's content. This cross-promotion can introduce your profile to new audiences.
Stay Informed:
Keep up with trends and changes in your social media management platform's algorithms to adapt your strategy accordingly.
Conclusion
Automating your Tumblr following is a powerful strategy to expand your reach and engage with like-minded individuals effectively. Whether you opt for the Tumblr auto follow feature or use third-party tools like Socinator, Somiibo, or others, the key lies in striking a balance between automation and authenticity.
By following the right users who share your interests and maintaining a genuine online presence, you can grow your follower base, discover inspiring content, and build meaningful connections within the vibrant Tumblr community.