Imagine the perfect blend of cutting-edge medical expertise and creative storytelling; that's precisely what healthcare content marketing is all about. It's not just a trend; it's the future of healthcare communication.
In a world where knowledge is power and trust is everything, content marketing is the bridge that connects healthcare providers, patients, and information seekers. It's like the "how-to" manual for healthcare professionals looking to navigate the digital age with finesse and for curious minds thirsty for reliable, engaging healthcare insights.
So, whether you're a healthcare professional, a marketing maven, or just curious about how the healthcare world is stepping up its digital game, this blog is your backstage pass to master the art of healthcare marketing.
Let's get started on this exciting journey!
Listen To The Podcast Now!
What's the State of Content Marketing in Healthcare?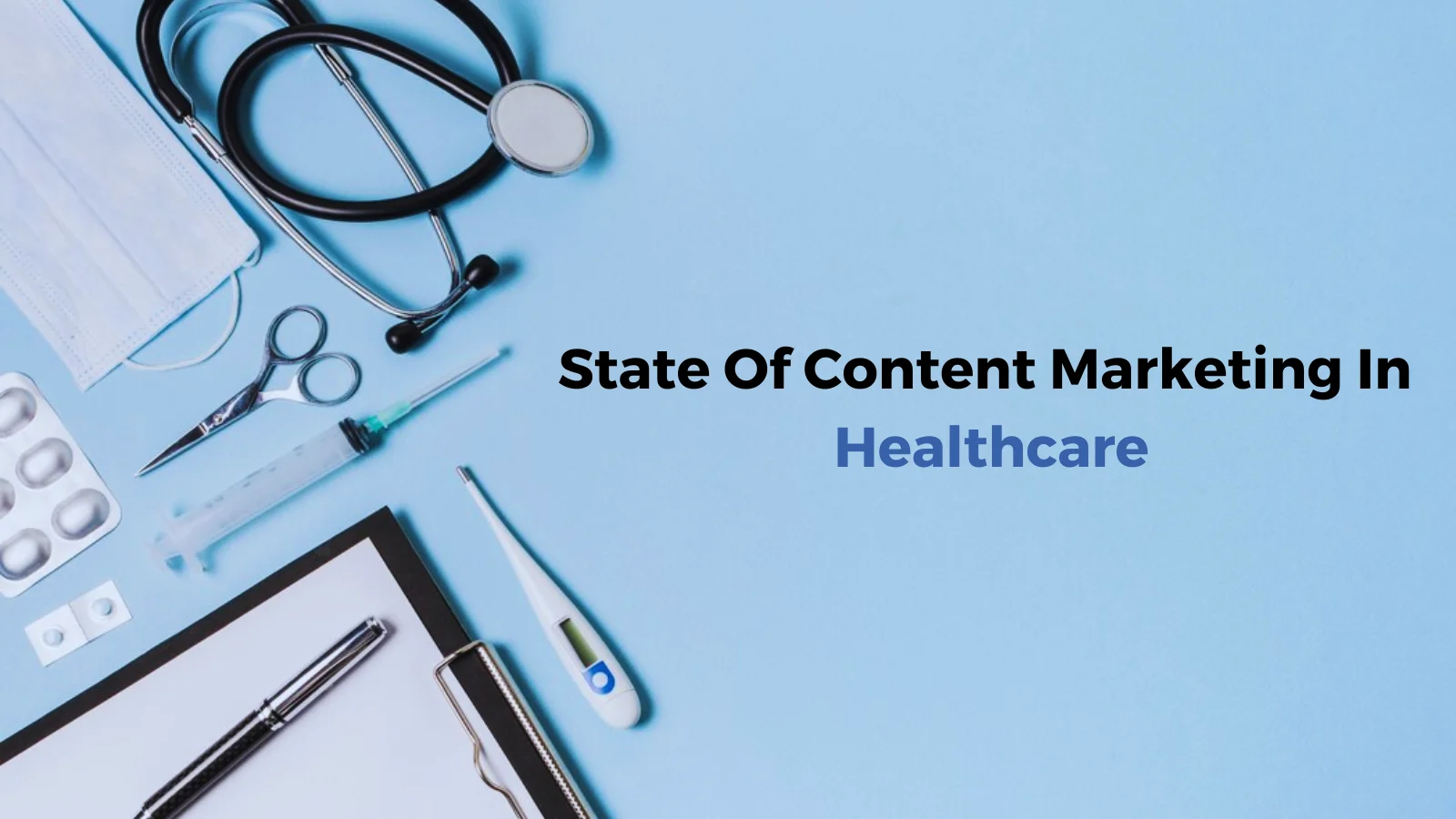 Healthcare has made substantial strides in embracing content marketing as a means of communication. However, understanding the current landscape is crucial.
The Evolution of Healthcare Content Marketing: Healthcare has changed a lot in the last few years, and it's all thanks to content marketing. It's not just about advertising anymore – it's about giving patients the info they need to make informed decisions.
Why Should Healthcare Use Content Marketing?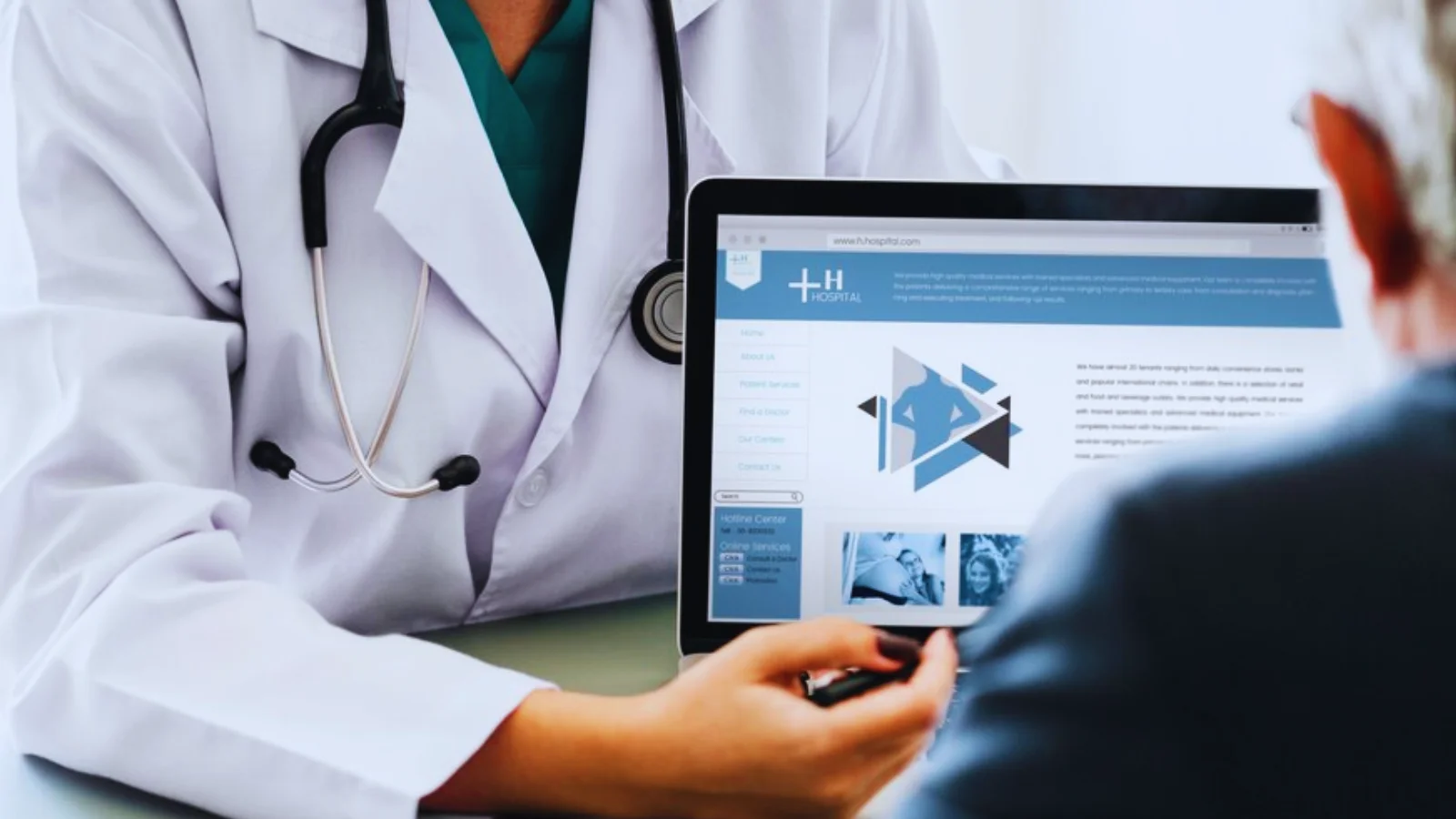 Content marketing is not just a trend; it's a necessity for healthcare providers. Here's why:
Enhancing Patient Engagement:
One of the primary objectives of content marketing is to foster patient engagement. By delivering informative and engaging content, healthcare providers empower patients to make informed decisions about their health.
Building Trust and Credibility:
Patients place their trust in providers who offer insightful healthcare content marketing. It establishes credibility and reinforces the reputation of healthcare institutions.
Healthcare Is Catching -Up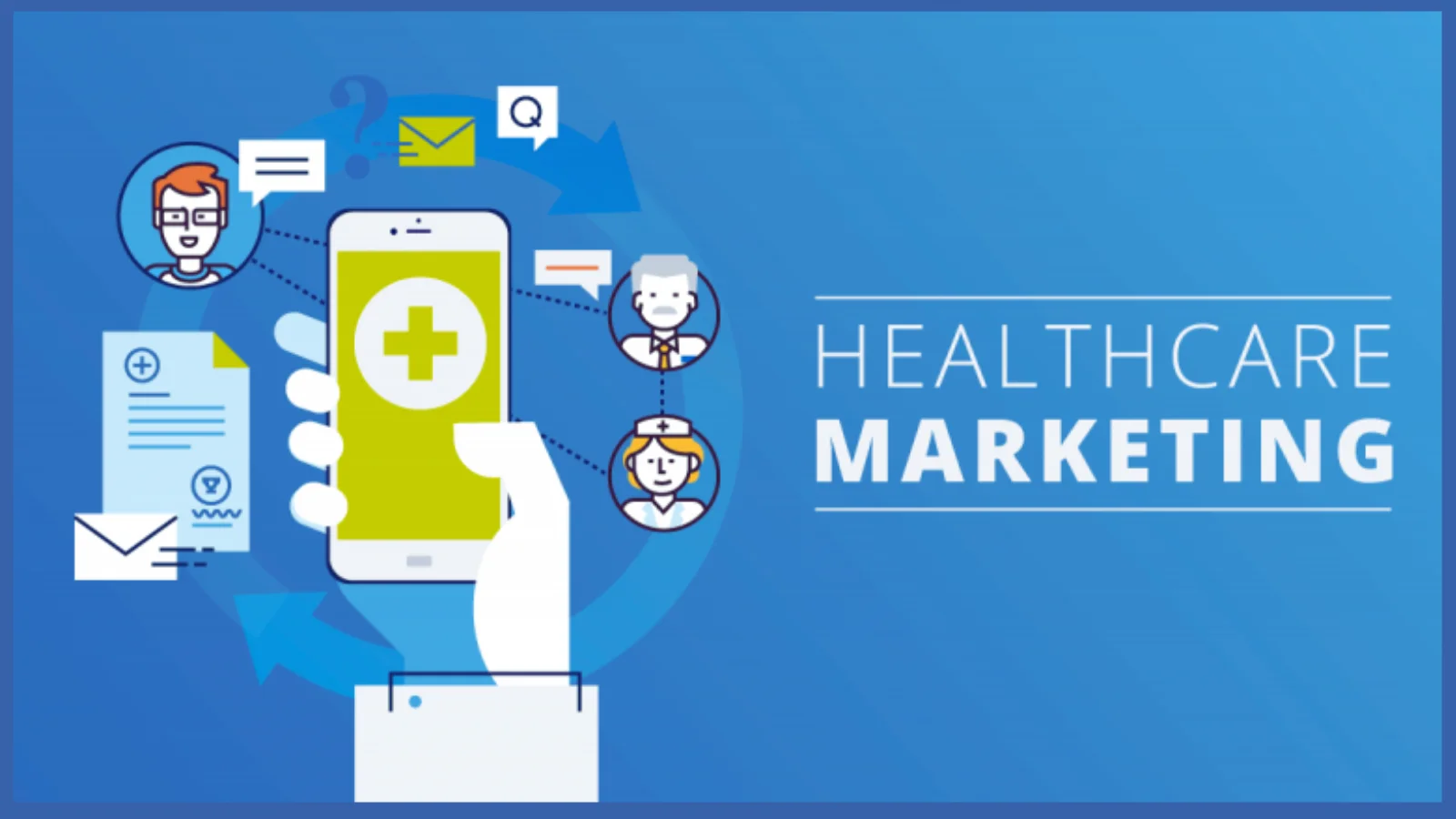 While the healthcare industry is increasingly recognizing the importance of content marketing, it's fair to say that it's still catching up to other sectors.
Here are some strategies and tools that can help healthcare providers thrive in this digital age:
Optimize for Mobile Devices
Making sure your content is mobile-friendly is very important right now since so many people are always on their phones. This step guarantees that patients can effortlessly access your content on their smartphones and tablets.
Think responsive design, faster loading times, and user-friendly navigation. When patients can seamlessly engage with your content on their mobile devices, you enhance their overall experience.
Efficient Post Scheduling for Time Management
Running a healthcare facility demands time and attention, making efficient time management a paramount concern. Scheduling your content posts is a practical solution.
This approach allows you to maintain a consistent online presence without compromising your valuable time. By automating your content publishing, you can focus on the more critical aspects of patient care and management.
And when it comes to healthcare content marketing, you need effective tools to streamline your efforts. One such tool is Socinator, a game-changer in content creation, distribution, and analysis.
By leveraging Socinator, you simplify your content marketing workflow, ensuring you deliver the right content to the right audience at the right time. It's a valuable asset that can significantly boost your healthcare marketing endeavours.
Socinator- An Advanced Social Media Management Tool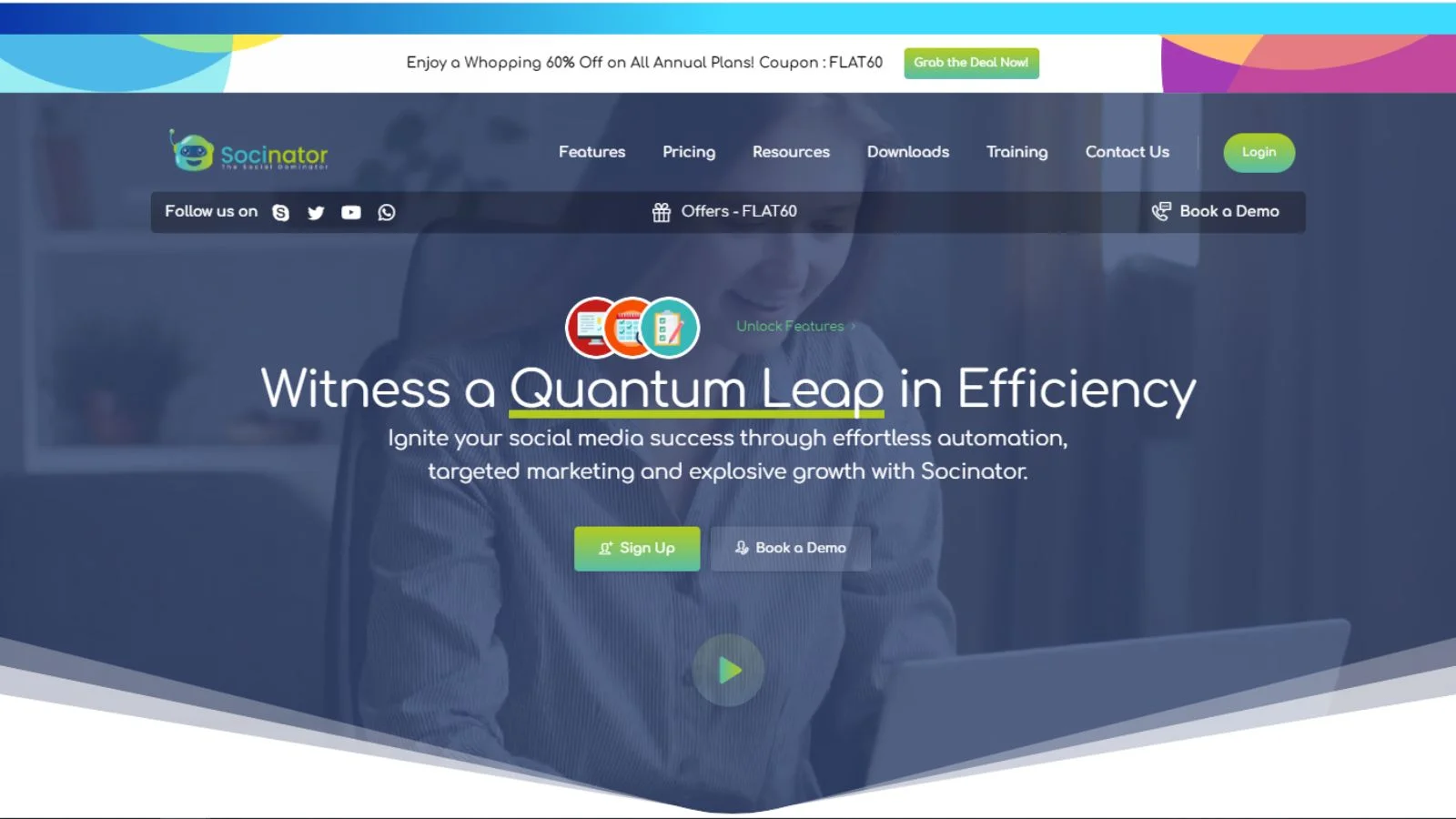 Socinator is a comprehensive social media automation and marketing tool designed to help individuals and businesses manage their social media accounts more efficiently and effectively.
With this, users can streamline various aspects of their social media marketing efforts, including scheduling posts, automating interactions, and tracking analytics across multiple social media platforms.
Key features of Socinator include:
Post Scheduling:
Socinator allows users to schedule posts in advance, ensuring that content is consistently delivered to their target audience at optimal times for engagement.
Automation:
Users can automate interactions such as liking, commenting, following, and unfollowing on platforms like Instagram, Twitter, and Facebook. This helps grow a follower base and increase engagement.
Analytics:
The tool offers insights into social media performance, allowing users to track key metrics, such as post engagement, follower growth, and more.
Multi-Account Management:
Socinator supports the management of multiple social media accounts, making it a valuable tool for businesses with a significant online presence.
Proxy Support:
Users can employ proxies to maintain anonymity and enhance security while managing multiple accounts.
Keyword-Based Searches:
Socinator can perform keyword-based searches on platforms like Instagram to identify relevant accounts and content for engagement.
Advanced Targeting:
The platform allows users to target specific demographics and audiences to optimize their marketing efforts.
Socinator is particularly useful for social media managers, digital marketers, and businesses looking to maintain a strong social media presence while saving time and effort through automation.
Address Patient and Customer Queries
A proactive approach to content marketing begins by addressing the questions your customers and patients are likely to ask. By anticipating their questions and providing comprehensive answers, you provide them with relevant information and establish your medical practice as an authority in the field.
This builds trust and positions your organization as a reliable source of healthcare information.
Content Consistency with Meta Descriptions
In the digital landscape, the meta description serves as the initial point of contact between your content and potential readers. Patients searching for healthcare information online often read the meta description before deciding to click on a link.
To foster trust and reliability, ensure that your content aligns with the promise made in the meta description. This alignment ensures that patients find the information they expect, leading to a more satisfying online experience.
Dedicated Crisis-Specific Landing Pages
The significance of having a separate landing page amid a healthcare crisis, like in the case of the recently passed pandemic, cannot be underestimated. These pages serve as centralized sources of accurate, up-to-date, and relevant information.
By creating a landing page specific to the crisis, you keep your patients well-informed and reassured. This is not just good practice; it's a vital aspect of responsible healthcare content marketing.
Integration of Customer and Patient Feedback
Feedback from your customers and patients is an invaluable resource. You can tailor your content to their needs and interests by taking their point of view.
This approach adds a layer of relatability and engagement to your content, making it more appealing and relevant. A patient-centered approach, driven by feedback, ensures that your content genuinely resonates with your audience.
Patient and Customer-Centric Approach
The heart of healthcare content marketing is a focus on your patients and customers. Your content should be designed to address their pain points, answer their questions, and meet their needs.
By placing the patient front and centre in your content approach, you create a rewarding and compassionate experience that improves the patient's overall experience with your healthcare provider. In essence, your content should be a reflection of your commitment to their well-being and satisfaction.
Read More:
12 Tips To Get Content Inspiration For Social Media Marketing Management Team
How To Manage Multiple Social Media Accounts Like An Expert
7 Steps to Engage Your Audience on Social Media
Boost Your Healthcare Content Marketing Results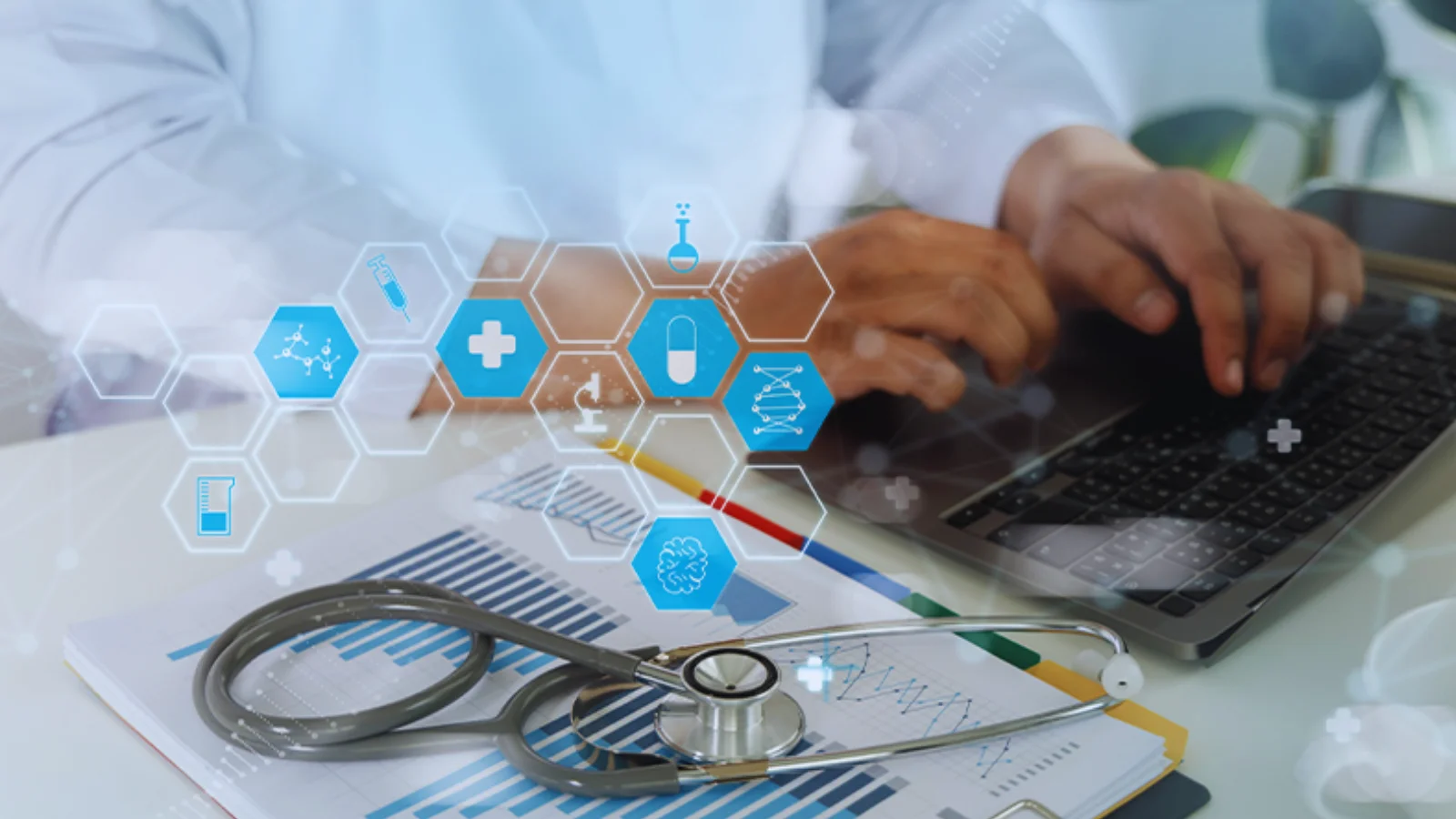 To amplify your healthcare content marketing endeavours, consider these strategies:
Embrace Healthcare Social Media
Healthcare social media provides a platform for connecting with patients and disseminating valuable information. Use it strategically to reach your audience.
Leverage Social Media Healthcare Marketing
Social media offers a unique opportunity to engage with patients. Utilize it for sharing success stories, patient testimonials, and informative posts.
Focus on Healthcare Social Media Marketing
Specialized social media marketing for healthcare can enhance your reach and engagement. Create compelling healthcare-specific content that resonates with your audience.
In Conclusion:
Healthcare content marketing is potent for building trust, engaging patients, and staying relevant in the digital age. By understanding its current status, adopting best practices, and using the right tools, healthcare providers can navigate the content marketing landscape effectively.
Keep the patient at the centre of your efforts by taking the help of Socinator, and you'll find that your content marketing can make a significant impact.