With Instagram automated messages, marketers can easily converse with their potential prospects and convert them without typing long replies on each and every DMs in their inbox. That is why many marketers and influencers use automated DM on Instagram to increase their reach with their target audiences.
With over a billion users on the platform, it can be challenging to engage with your followers on a one-to-one basis. That is where the Instagram auto DM tool comes to play the role. It allows you to use auto-message to reach potential prospects that would help you build stronger relationships with them.
Here, we will discuss- how to use the Instagram auto message to maximize your reach and engagement. We will provide you with some tips and tricks that will help you personalize your messages, avoid spamming, and measure the success of your automated messages.
By the end of this blog post, you will know how to utilize automated messages on Instagram to grow your reach and engagement for your business.
Listen Blog Post In Natural Voice-
So let's start with:-
Why Instagram Auto Message Is A Game Changer?-
Brands receive tons of direct messages on Instagram every day. According to research, they get more than 400 million messages every day on Instagram. Because of so many cluttered messages, it becomes problematic for them to respond to them all without using any automation solution.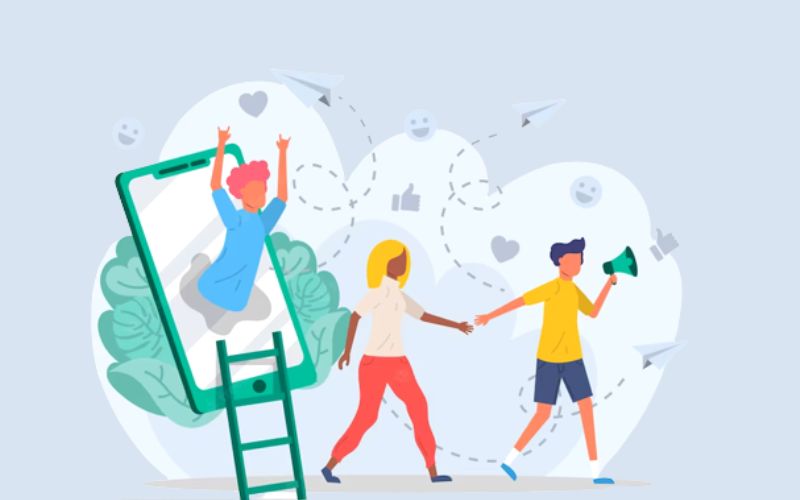 Also filtering the DMs from real prospects out of random users is quite a challenge. And if they don't rely on DM automation, many of such messages go unseen by them. That can also be the reason why they may have poor customer acquisition through Instagram marketing.
Using automated messages on Instagram, it will be easier to respond to 100s of DMs from customers and prospects readily. Also, using its automation features, you can interact with audiences to know who are interested in your business. And thereby, it will help you filter out potential customers, getting you more leads and revenue for your business.
Overall, Instagram Auto Message is a game-changer because it allows businesses and individuals to be more efficient, engage with their followers on a personal level, and reach a larger audience. By leveraging this technology, you can take your social media strategy to the next level and achieve your business goals.
Let's find out more about automated messages on Instagram.
Understanding Instagram Automated Messages-
Using the Instagram auto message, you can send pre-written messages to your Instagram followers or potential customers. If someone has just started following you on Instagram, it will help you to send a welcome message automatically.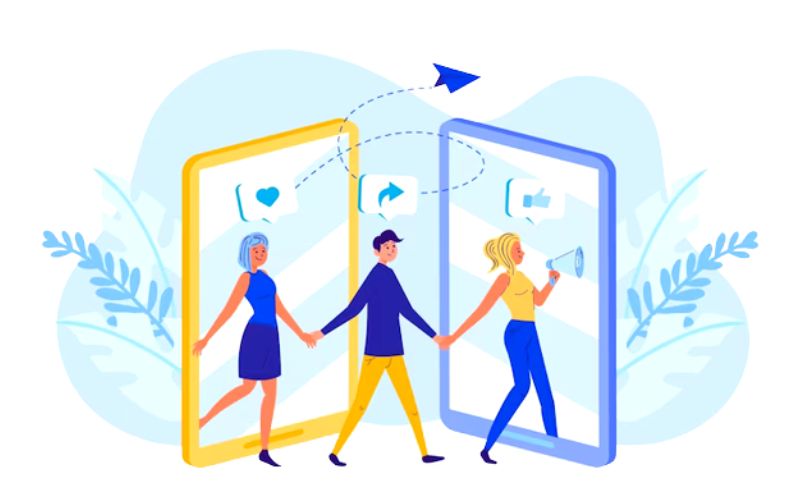 Automated messages also help you save time and improve engagement by allowing you to engage with your followers in a more personalized way. You can also customize the Instagram auto message to meet the unique needs of your audience, such as welcoming new followers, thanking them for their support, or providing answers to common queries.
Overall, Instagram automated messages are an effective way to streamline your social media strategy and improve your relationship with your followers.
Types Of Automated Messages On Instagram-
You might have seen different types of automated Instagram messages that businesses or individuals use to engage with their followers. Here are some of the most common types of automated messages on Instagram: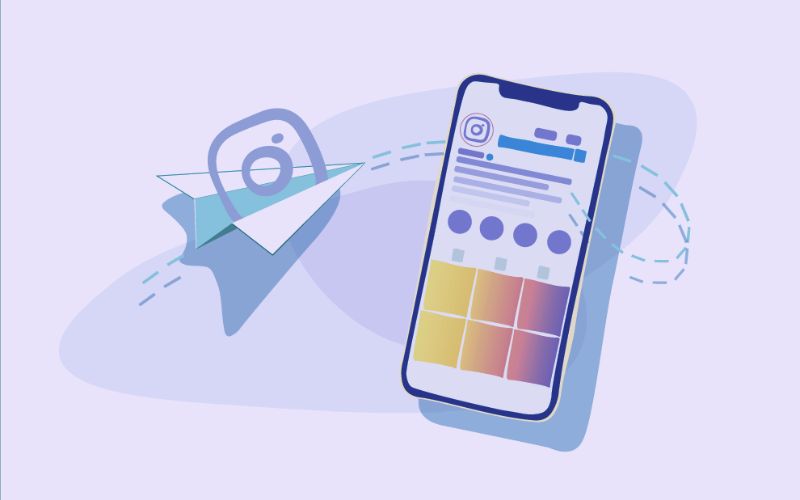 Welcome messages:
It should be the first message that a new follower receives after following your account. It's an opportunity to introduce yourself, thank them for following, and set expectations for the type of content they can expect from you.
Direct message (DM) campaigns:
You might have seen that some marketers send a series of DMs to their followers to start a conversation. You can use these messages to welcome new followers, promote a product or service, or re-engage with followers who haven't interacted with your account.
Thank you messages:
It is a message sent to a follower after they interacted with your account in some way, such as liking a post, commenting, or sharing a post. It's a way to show appreciation for their support and encourage them to continue engaging with your account.
Abandoned cart messages:
If you run an e-commerce store, you can use this type of automated message to remind customers who have abandoned their shopping carts to complete their purchases.
Feedback messages:
This type of message is sent to followers to ask for feedback on a specific product, service, or feature. It's a way to gather valuable insights that can help you improve your business and better serve your followers.
How To Use Instagram Auto Message?
You can use any Instagram automation tool to use the auto message feature on Instagram. However, make sure to only opt for trustworthy automation services like Socinator.
Socinator is an all-in-one social media automation software with Instagram automation features. Along with auto messaging, it gives you other several options like auto schedule, auto likes, comments, and share features using which you can put your repetitive Instagram activities on auto-pilot mode.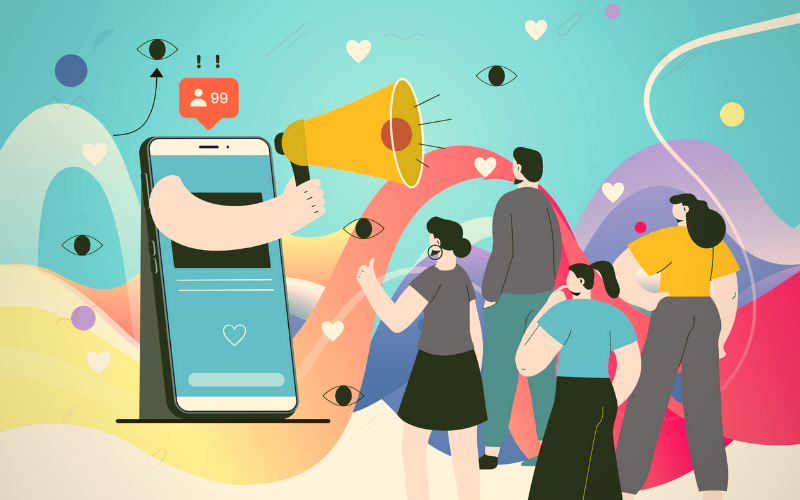 Here are some ways to utilize Instagram automated messages for better reach and engagement for your business.
Instagram Auto Message To Reply On Comments-
Many brands and influencers use Instagram auto messaging tools to reply to comments on feed posts. There you can use automation to select specific keywords and use them as a trigger to auto-send a reply message.
For example- You can ask your target audience to use a specific keyword in their comments on a post and set it in an automation mode so that whenever someone mentions that keyword in the comment, it would get a reply.
Auto Reply To Mentions On Insta-Stories-
You can also use the Instagram auto message to send replies to those who mention your brand in their own story. Using Instagram automation, you need to set your DM in such a way that it would be instantly triggered whenever someone mentions your brand name in their Insta-stories.
Move Infeed Comments To DM-
If new follower comments on your feed posts with a query, you might not be able to give a response. So, either you can ask them to follow DM for the query. Or you can set it in a way so that it automatically triggers a DM response. There also, based on their query, you can set automation in a way to provide them with a satisfactory response.
Auto DM Conversations-
Now coming to DM, you can use the Instagram auto message to converse directly with your audiences. For those who are seeking customer support or just have some queries about your brand, you can just trigger automated messages to reply to all of them.
You can also use Instagram automated messages to converse and engage with those who are interested in your brand. And it might also help you to bring more leads for your business and convert them as well.
Things To Know Before Using Instagram Automated Messages
While you are ready to use Instagram auto messages for your business, here are some points you need to consider.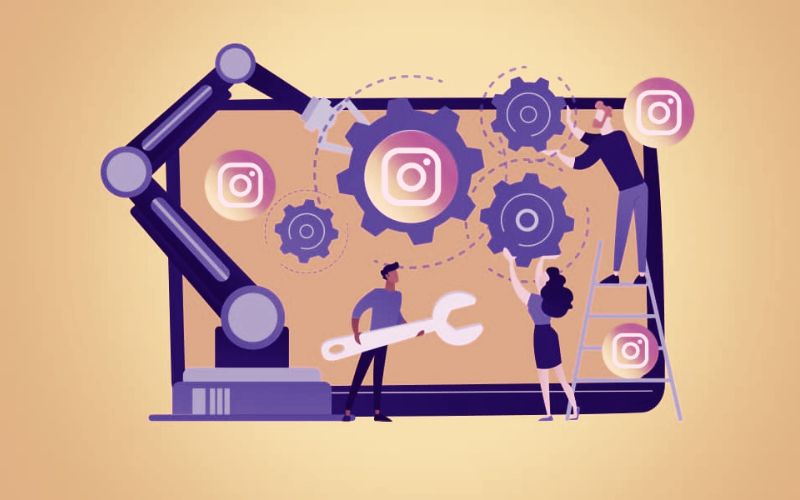 Strategy To Use Instagram Automated Messages-
A well-defined strategy helps you to create a consistent message schedule and focus on the needs of your target audience. In this way, you can ensure that your messages are timely, relevant, and engaging, leading to better results for your business or personal brand.
Personalize Your Auto Messages-
Personalization is key to making your Instagram automated messages effective and engaging. By tailoring your messages to the individual, you can create a sense of connection and build trust with your followers. In this way, you can achieve a higher response rate and foster stronger relationships that will benefit your business in the long run.
Avoid Spamming With Instagram Auto Messages-
Avoiding spamming is crucial when using Instagram auto messages to reach your followers. Bombarding them with too many messages can be counterproductive and turn them off. By carefully managing the frequency and content of your automated messages, you can ensure that they are well-received and contribute to a positive relationship with your followers.
Measure The Success Rate Of Automated Messages-
By calculating the success rate of your Instagram auto messages, you can determine their effectiveness. Tracking metrics such as response rate, click-through rate, and engagement rate can help you assess the impact of your messages and make improvements where necessary. With this data, you can refine your strategy and create messages that are more targeted and engaging.
Using an Instagram auto-messaging tool can help you to manage your Instagram account more effectively and efficiently. While you should be investing in a reliable Instagram auto-messaging tool like Socinator that can help you to save time, increase engagement, build stronger relationships, avoid spamming, and measure success.
Wrapping Words:
Instagram automated messages can be a powerful tool to increase your reach and engagement on the platform. By following the best practices we have discussed, such as personalizing your messages, avoiding spamming, and measuring your success, you can create an effective message strategy that helps you achieve your goals.
With the right approach, Instagram automated messages can save time, build stronger relationships with your followers, and help you grow your business or personal brand.
So take the time to create a message strategy that fits your unique needs and personality, and start engaging with your followers on a deeper level today.
In case- you want to inquire more about Instagram automation, you can ask your queries in the comment section. If you want to read more of such blogs, subscribe to our newsletter.
Also Read
Instagram automation tool. How does it work?
06 Instagram Automation Tools That You Absolutely Can't Miss