Are you in the market for a new job, hoping to find your next career opportunity?
Well, you must know how LinkedIn values finding job opportunities, right? Yes, We all have been there! 
But rather than just making yourself present there, have you considered leveraging LinkedIn to market yourself and your business? We often lack that part!
The modern job market is more competitive than ever, and having an impactful professional presence can make all the difference when finding job opportunities. Utilizing LinkedIn Marketing is one of the best ways to stand out from other professionals and unlock your potential in the career world. 
LinkedIn is a great platform to help you build relationships, find job opportunities, and promote yourself or your business. It might surprise you that marketing on top platforms like LinkedIn can be a powerful tool for unlocking your professional potential! With the right strategy, marketing on LinkedIn can open up doors of opportunity.
This article outlines how leveraging LinkedIn as part of your marketing strategy can help you make connections and progress in your career. Then with further ado, let us jump in!
Listen To The
Podcast

Now!
A Quick Introduction To LinkedIn Marketing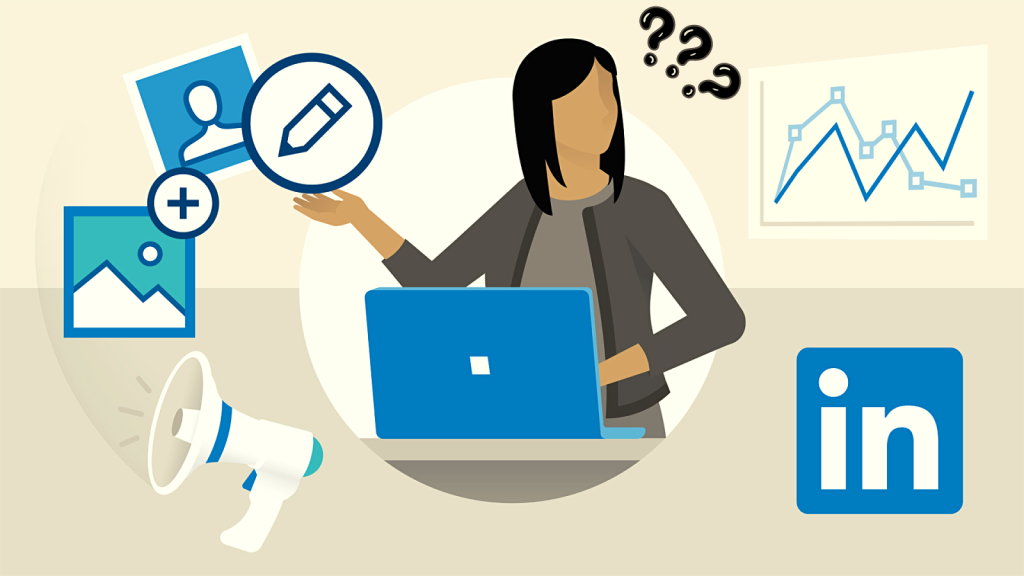 As a business person, you know that the digital space is becoming increasingly important for success. One of those spaces is LinkedIn, a professional networking site with over 750 million users worldwide. If you're looking to take your marketing strategies to the next level, it's time to learn how to leverage LinkedIn marketing for your business. 
Marketing on LinkedIn can be an incredibly effective tool when it comes to building relationships with existing customers. You can create brand awareness and attract new leads by creating content tailored specifically to their interests while engaging in conversations with other professionals in your industry. Using this platform strategically, you can quickly grow your customer base and significantly increase profit margins.
LinkedIn will be a crucial channel for you if you are into a B2B company. LinkedIn enables you to be visible to the proper B2B customers. Still, it cannot be easy to target your ideal buyers on sites like Instagram and Facebook (especially if they are employees rather than business owners).
The following are some justifications for joining LinkedIn:
the capacity to expand a highly focused B2B audience

The success and rising popularity of employee advocacy

This site has little competition and organic reach compared to other social platforms.
Benefits

of LinkedIn Marketing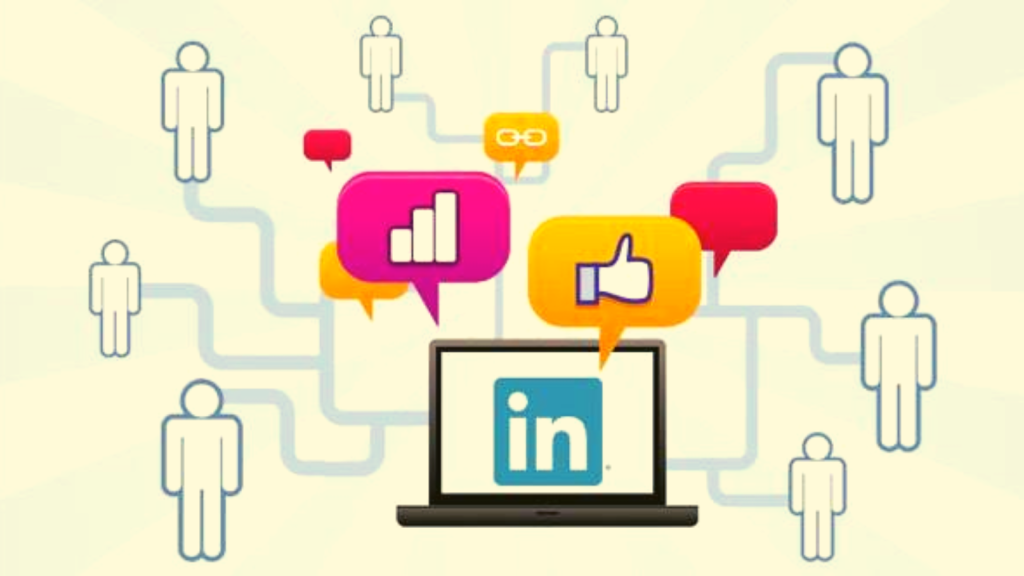 LinkedIn marketing is a great way to reach potential customers and increase brand recognition if you want to grow your business. LinkedIn offers many advantages for businesses. From targeting specific audiences to increasing website traffic and boosting sales leads. Here are just some of the benefits of using LinkedIn for marketing:
For starters, it is a helpful tool for networking with like-minded professionals in your field or industry. You can join groups relevant to your business and create valuable relationships with potential customers or partners. It helps drive additional traffic to your website and build credibility in potential buyers' eyes. 
Let us check out a few advantages of marketing on LinkedIn.
Highly Targeted Potential Audience

Developing a B2B Marketing Reputation

Building Commercial Relationships

Getting LinkedIn Leads Easily

Gaining The Trust of the Audience
You may get these advantages by applying a few strategies to manage your LinkedIn marketing. But do you ever wonder how to create successful methods quickly?
Ummm, let us unravel what a strategy exactly means!
A strategy is "a plan of action or policy designed to attain a main or overarching purpose," according to the dictionary. In the previous study by the Content Marketing Institute, LinkedIn ranked as the top social media platform for assisting businesses in meeting specific goals.
Here are seven reasons why a comprehensive, goal-based content marketing strategy must include LinkedIn:
#1

Strategies for Success

LinkedIn is a powerful tool for marketing professionals, and it can be a great way to increase your reach and grow your brand. LinkedIn can help you promote your website, source high-quality leads, showcase your knowledge, and expand your network. Additionally, it's a fantastic tool to advertise job openings and draw fresh talent to your business.

If you're starting in LinkedIn marketing, a few key strategies will help ensure success. 
Focus On Building Relationships Rather Than Pushing Products Or Services 
Regarding marketing on LinkedIn, it is crucial to focus on building relationships rather than pushing products or services. Relationships are the foundation of any successful business, and you can make an impact by creating strong connections with your target audience. Investing your time in building meaningful relationships on LinkedIn will ensure that you get the most out of your marketing efforts and that people know, like, and trust you enough to buy from you.
Connect With Your Potential Audience
Connect with potential customers individually by engaging with the content they share and commenting thoughtfully on their posts. It will create trust between you and them, which will eventually lead to conversions down the line. 
Connect With Industry Leaders Who Could Open Up More Opportunities For You 
It can help you gain visibility and credibility and create meaningful relationships that could lead to even more success. Reaching out to people who are respected in their field and have influence among other professionals is a great starting point. You never know where those relationships might take you!
Optimize Your Profile So That It Is Informative Yet Concise 
Having an optimized profile on LinkedIn is essential for effective marketing. Start by keeping it concise yet informative. Ensure you include an up-to-date headshot and a clear summary of your skills and experience. Additionally, use keywords relevant to your industry to ensure your profile is visible to potential clients in search results.
Include Relevant Keywords In The Description Section
Regarding LinkedIn marketing, including relevant keywords in your description section is pivotal. Doing so will make your profile easy to find when people search for topics related to your field. Ensure you include the essential words and phrases that accurately describe what you do and the areas of expertise you specialize in. That way, you can ensure that your profile is top-of-mind for potential employers and collaborators looking for someone just like you!
Implying all these practices could be overwhelming, Right?
We know achieving all these benefits in a short span is a task! But don't worry. We came up with an apt solution for you. 
Use L

inkedIn Automati

on Tool
The power of LinkedIn in marketing today has become indisputable. It's no surprise that companies are looking for a way to stand out from their competition and maximize their presence on this powerful platform. 
That's why having an automated tool specifically designed for LinkedIn marketing Automation is so important. Automation can streamline many of the tedious tasks associated with managing a LinkedIn presence, freeing up time and resources to focus on creating meaningful content and connecting with industry professionals in your network. Automation can also help you automate lead generation processes, track campaigns, and get detailed analytics about how visitors engage with your posts or profile. 
Here arises a question: Which LinkedIn marketing software is the best for our business?
Well! Numerous tools are available, and each one claims to be the finest. However, not all of them can be relied on. Your first objective should be to discover a tool that is dependable and can assist you in maintaining both your visibility and authenticity. One such tool is Socinator, one of the best LinkedIn automation tools that assist its clients to make an impactful online presence. 
The following are some reasons why you should get Socinator.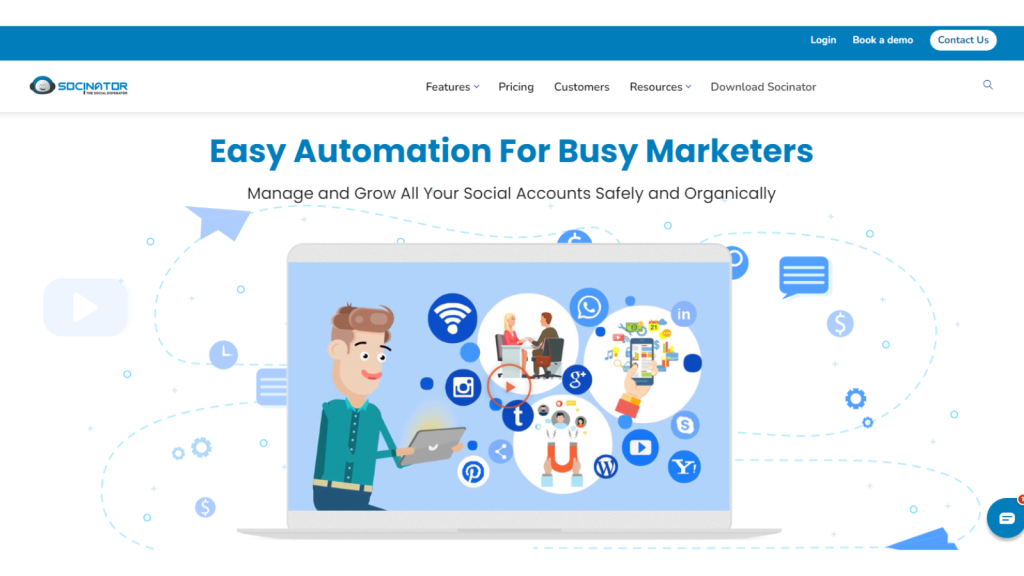 Simple automation—just a few steps to get started.

It values authenticity so that you may put your trust in it.

It is much less expensive than hiring marketing. As a result, you don't need to invest much.

It can assist in managing the automation requirements of other significant platforms besides LinkedIn.
Want to know more about how Socinator can help you master LinkedIn marketing? Click here now!
#2

Utilizing Targeted Ads For LinkedIn Marketing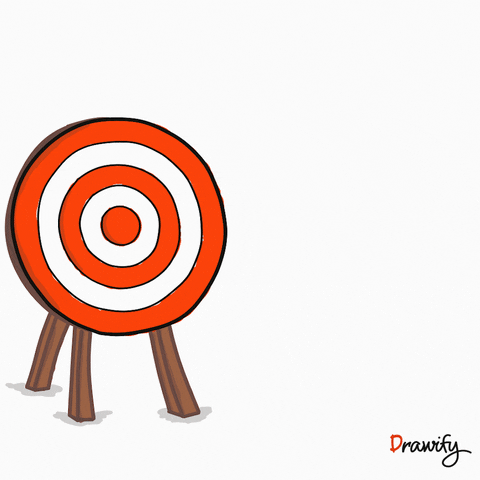 Targeted ads can be an incredibly useful tool for LinkedIn marketers. They allow you to maximize the reach of your product or service by ensuring that your ads appear to the right people in the right place at the right time. Utilizing targeted ads on LinkedIn is a great way to get more leads and conversions from your campaigns. 
Targeting ads on LinkedIn allows you to reach potential customers who are likely interested in what you offer. You can target people based on their job title, industry, location, interests, etc. By narrowing down your audience based on these criteria, you can ensure that only relevant people see your ad – increasing engagement and leads. 
Using targeted advertising on LinkedIn is also cost-effective because it ensures that each ad dollar spent reaches its maximum potential.
 #3

Maximizing Reach with Content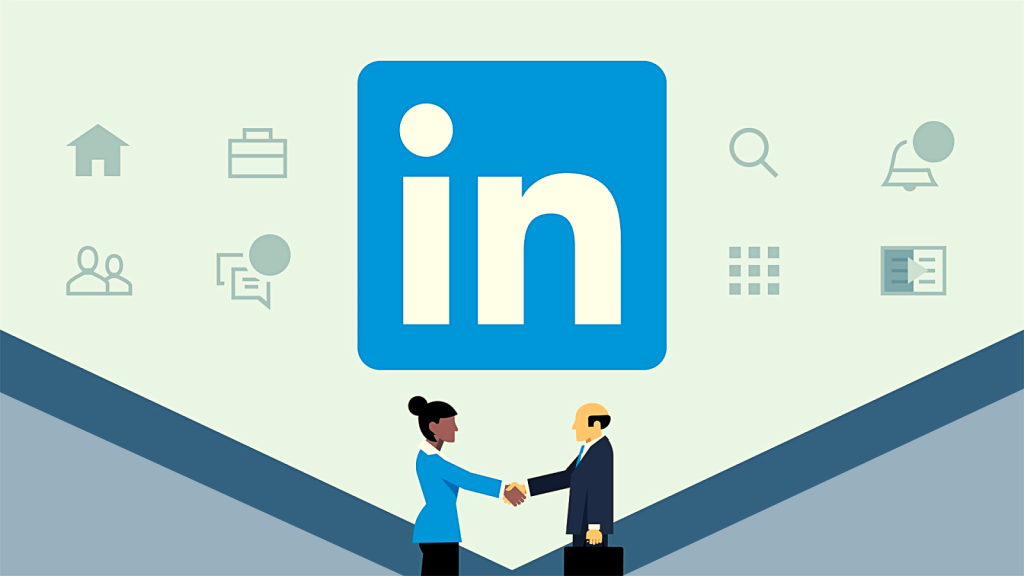 LinkedIn can be challenging when it comes to maximizing the reach of your content. As one of the world's largest professional networking sites, it connects millions of professionals in almost every industry — making it an excellent platform for marketing your business.
LinkedIn marketing is an ever-evolving process, but only some tried and true methods guarantee success.
 First and foremost, keep quality at the forefront of all content you post; this will ensure that followers continue to engage and interact with your posts over time. 
Additionally, consider using targeted ads or sponsored posts to reach new audiences on the site; organic growth will come naturally if people enjoy what they see. And finally, don't forget the importance of visuals — images and videos help draw attention to your content and make it stand out among other posts in users' feeds.
#4

Nurturing Connections
Well! Connection is essential to success in the modern age, and LinkedIn is a platform that offers unparalleled opportunities when it comes to nurturing these connections. With its focus on professional networking and marketing, LinkedIn provides an excellent space for businesses to reach out to new customers, partners, and suppliers.
You can create content that resonates with audiences on LinkedIn, optimize profiles for maximum visibility, build relationships with industry influencers, and find new leads among potential partners. 
By understanding these strategies and creating campaigns tailored specifically towards their target audience on LinkedIn, companies can ensure they get the most out of this powerful business tool.
#5

Measuring Results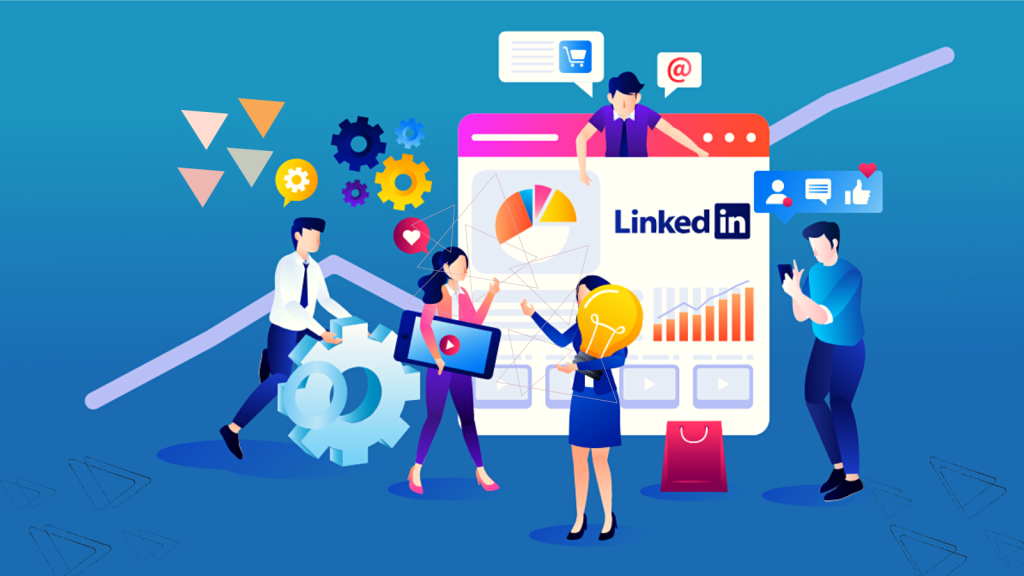 Measuring the success of LinkedIn marketing isn't always easy. After all, there are various metrics you can use to evaluate your campaigns. But it's crucial to assess the outcomes to understand how effective your efforts are and where they could be improved. 
The best place to start is by looking at overall engagement levels on your posts and ads. It includes likes, comments, shares, and other interactions with your content. These numbers give you an idea of how many people are engaging with what you're posting on LinkedIn. It also provides valuable insights into which topics or types of content resonate with your target audience. 
It would be best if you also track clicks on links in your posts and ads and visits to any landing pages associated with them.
Also Read:
The New LinkedIn Marketing Guide That Actually Works
Get More Results with Less Effort : LinkedIn Marketing Automation
8 Awesome Tips To Use Linkedin Automation For Lead Generation
Conclusion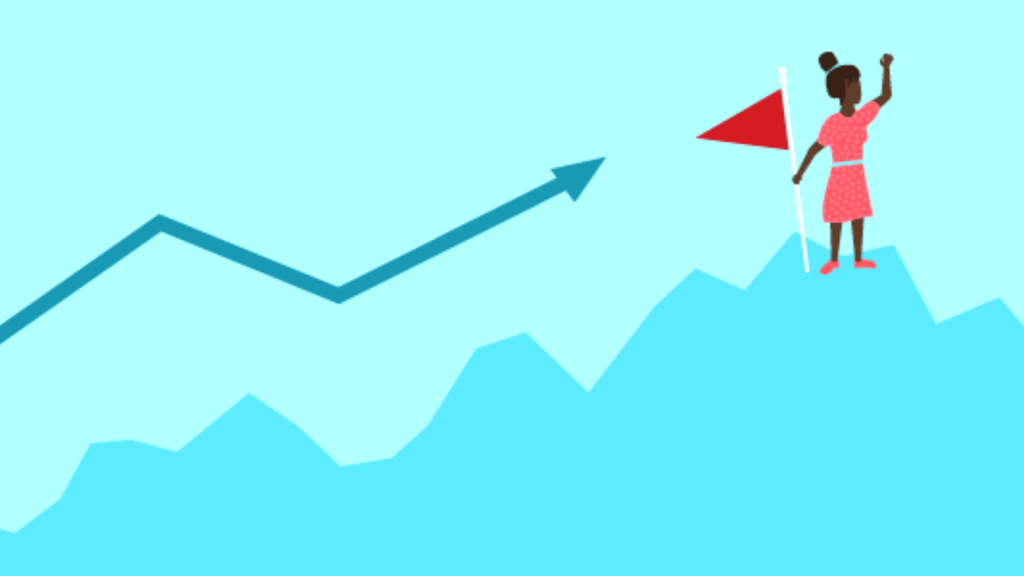 In conclusion, marketing on LinkedIn is an important part of any modern business's marketing strategy. It allows businesses to showcase their services and products, build customer relationships, and increase their visibility. By creating a comprehensive LinkedIn marketing strategy, businesses can ensure they take advantage of all the opportunities offered by LinkedIn.
Ultimately, the success of your LinkedIn marketing strategy will depend on how well you use it.
If you're not currently using LinkedIn as part of your marketing efforts, now is the time to start!