LinkedIn is a powerful platform that offers businesses access to a massive professional market, making it an excellent tool for lead generation. With over 772 million users and 30 million companies, LinkedIn has become the go-to social media platform for businesses to connect with the right decision-makers and acquire leads.
In fact, statistics show that LinkedIn has a higher open rate for sponsored InMail campaigns than traditional email campaigns and a lower cost per lead than Google AdWords. But without the right tools, LinkedIn Marketing can quickly be overwhelming, and your efforts may not yield the desired results.

In order to stay ahead of their competitors, businesses need to leverage LinkedIn marketing tools to help them manage content, discover top-performing content & boost their profile and page visibility, generate leads, and more. You should use software to help you automate tasks, streamline your workflow, and track your progress.
This blog post can help you automate tasks and answer why LinkedIn marketing software that is essential for businesses that want to succeed on the platform. We'll also highlight five must-have tools to help businesses save time, increase efficiency, and drive better results. Let's dive in and explore the top LinkedIn marketing software tools that every business should know about.
Listen to The Podcast-
Boost Your Business Growth With 5 Linkedin Marketing Tools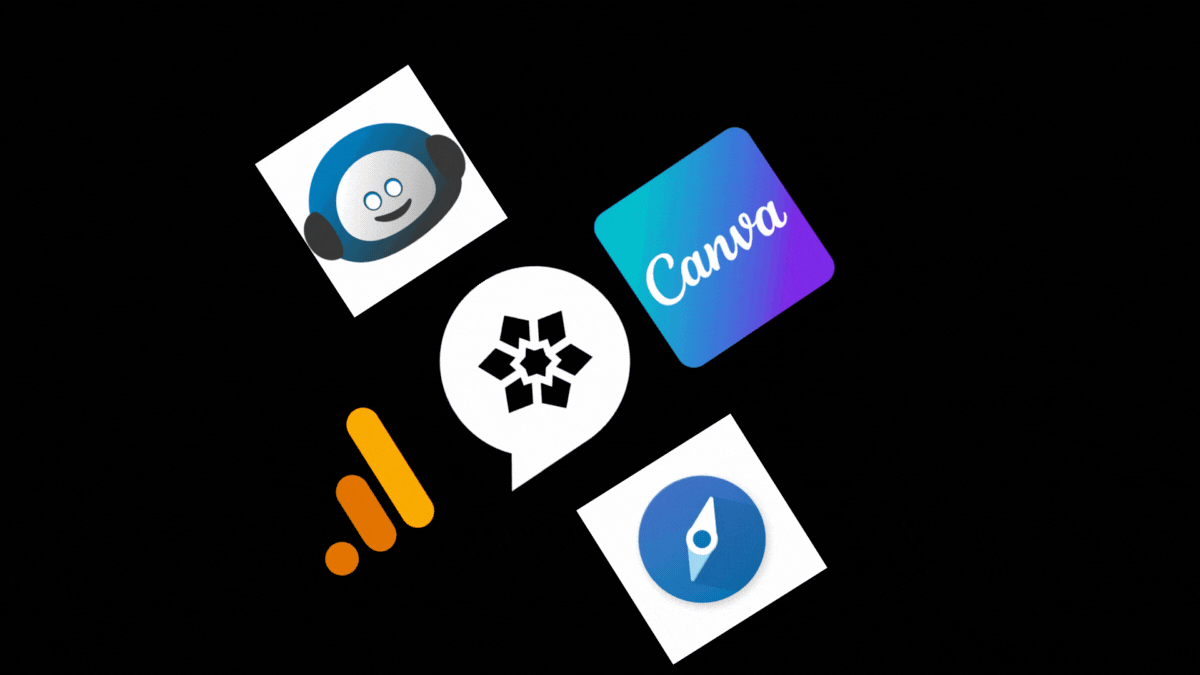 LinkedIn is a platform where like-minded corporate professionals & individuals connect to seek better business opportunities. Moreover, LinkedIn lead generation software offers growth prospects and marketing ground to targeted professionals. For running a LinkedIn marketing campaign, you should use tools to automate a few tasks, streamline your workflow, and track your progress. With the help of LinkedIn marketing Strategy and these 5 LinkedIn marketing software you can take your business to the next level, let's learn about them in detail-
1. Socinator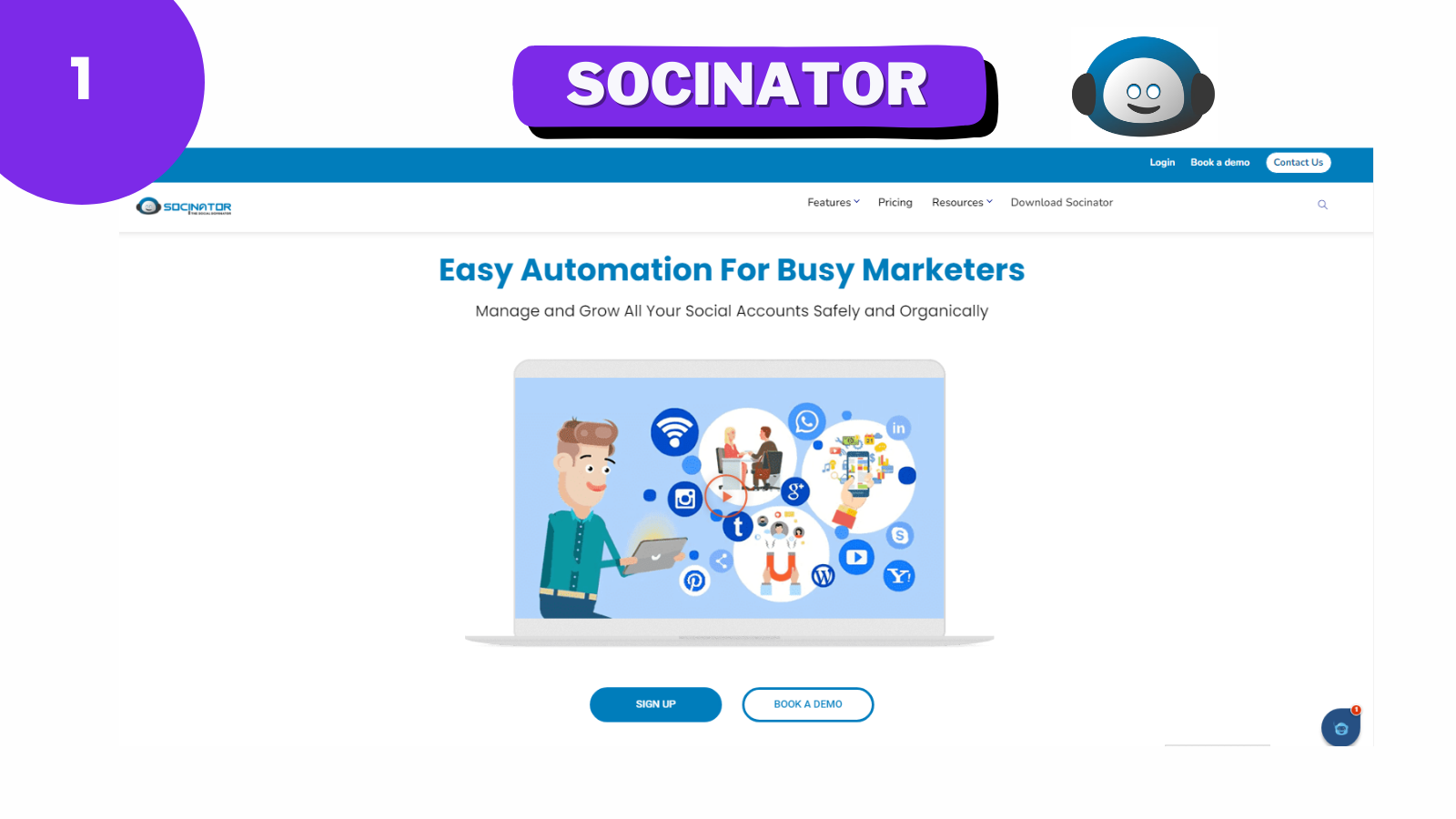 Socinator is an all-in-one social media automation tool that allows businesses and marketers to automate their social media marketing tasks, including those on LinkedIn. With Socinator, you can automate tasks such as- sending connection requests, messaging, and posting updates on LinkedIn.
It offers LinkedIn automation software with features to make it easier to manage your LinkedIn marketing campaigns, including advanced targeting options that allow you to find and connect with potential customers or business partners. Therefore, you can also create and schedule posts in advance, saving time and effort. 
You can send connection requests, messages and post updates. As well as make use of features like- Auto Accept/Cancel Connection Requests, Auto Endorse Connections, Auto Engage with Likes and Comments, Auto Post/Share Content In Groups, and Auto Reply to messages that allow you to manage your other social media accounts.
2. Canva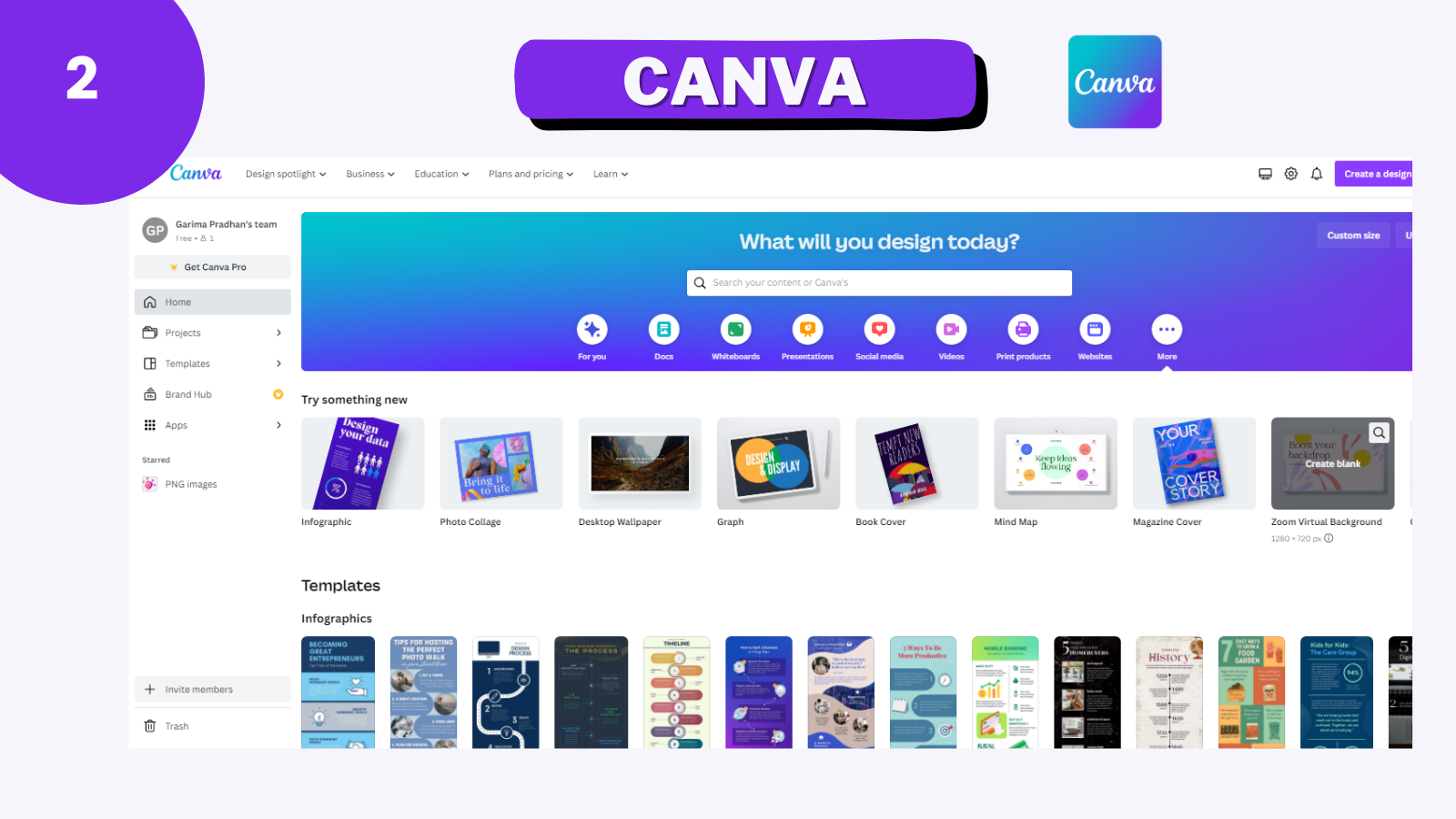 Canva is a graphic design platform that allows users to create a wide range of visual content, such as social media posts, flyers, posters, infographics, and more. It provides users with a drag-and-drop interface and a library of pre-designed templates, graphics, icons, and fonts. Thereby, making this tool easy in creating professional-looking designs without any design experience.
The platform also includes collaboration features, allowing teams to work together on designing projects in real time. Additionally, Canva offers a range of features- such as photo editing tools, the ability to create animations, and the option to create videos, making it a versatile tool for creating a wide range of visual content.
It's a design tool that can help you create visually appealing graphics and images for your LinkedIn posts. It has pre-designed templates, graphics, and fonts, making it easy to create professional-looking content.
3. Google Analytics
Website owners can analyze and track the traffic and usage of their websites using Google Analytics, a free tool provided by Google. However, it provides website owners with valuable insights into how their website is performing. It also includes metrics such as the number of visitors, the pages they visit, the time they spend on the site, their geographic location, and much more.
This helps website owners to make data-driven decisions. By providing information on how visitors interact with their website and identifying areas for improvement. For example, website owners can use Google Analytics to see which pages are most popular, which pages have a high bounce rate, and which pages are leading to the most conversions.

With this information, website owners can make changes to their website's content, design, and user experience to optimize their website for better performance. Google Analytics is a very helpful LinkedIn marketing Software that can help you track your website traffic and monitor how your LinkedIn marketing campaigns are performing. You can use it to analyze your audience, track conversions, and measure your ROI.
4. LinkedIn Sales Navigator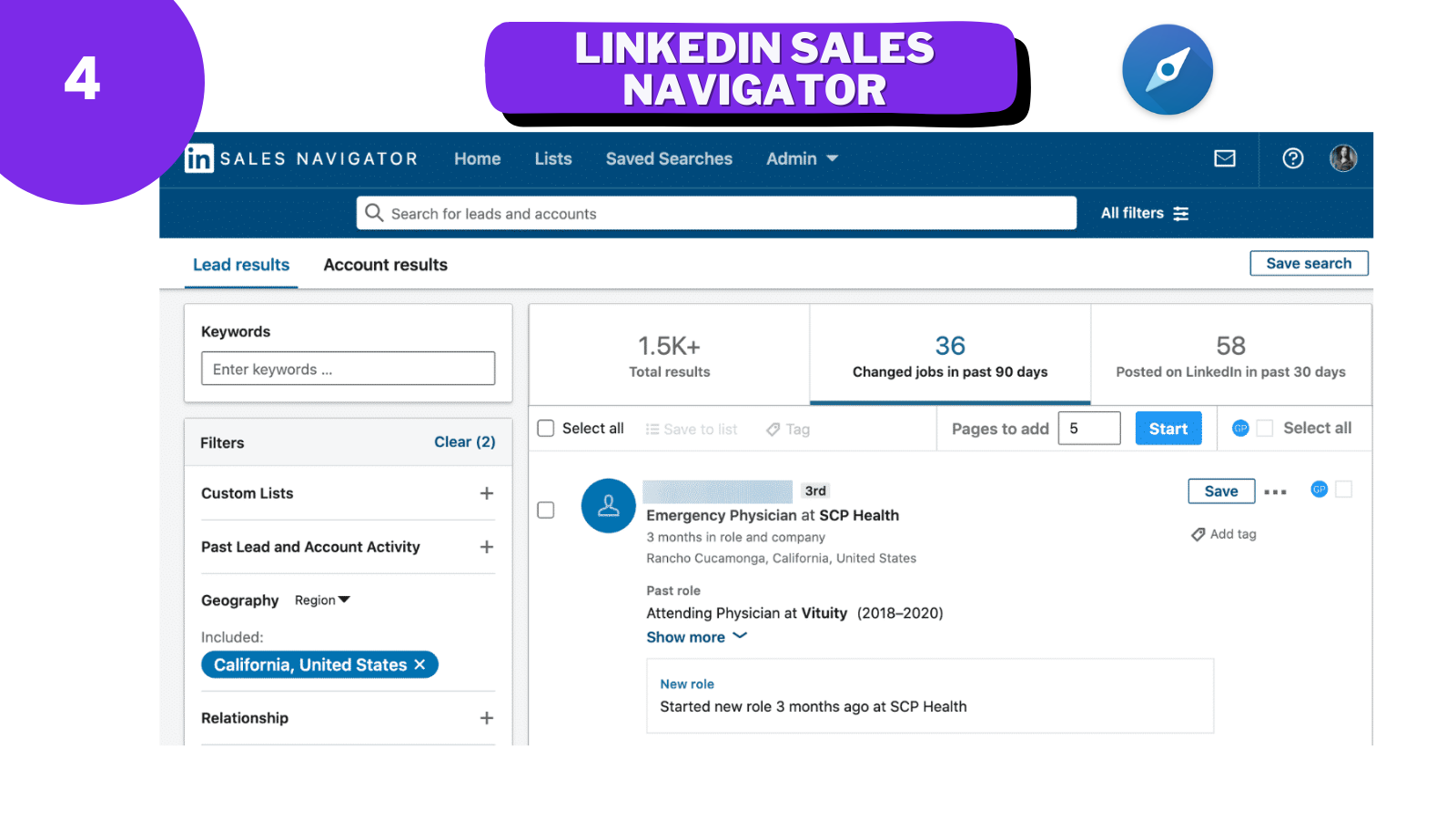 Another LinkedIn marketing software is LinkedIn Sales Navigator a premium LinkedIn tool designed for sales professionals, marketers, and recruiters. It provides advanced search options to find and connect with potential customers or business partners more effectively. Therefore, Sales Navigator can help you identify and target your ideal prospects by filtering search results by various criteria, such as job title, industry, company size, and geographic location.
This tool can save leads and accounts, receive lead recommendations, and get insights into your target audience. Sales Navigator keeps users informed about news and updates on leads and accounts, ensuring they stay updated on industry trends.
This tool provides advanced search options to help you find and connect with potential customers or business partners. So, you can also use it to track your leads, monitor your competition, and get insights into your target audience.
5. Crystal


Crystal is an AI-powered tool that provides insights into the communication styles of individuals, including LinkedIn users. It uses public data and social media profiles to personalize outreach and messaging on LinkedIn. With personality insights and communication tips, it helps businesses better connect with potential customers on the platform.  This utilizes psychology and AI-based personality assessments to help users understand their own and others' communication styles and preferences. 
Crystal analyzes the public information available about a person, such as their LinkedIn profile or their website, and uses machine learning algorithms to generate a personality profile. It offers tips for effective communication based on a person's personality type, including language, tone, email content, and meeting approaches.
Read More
LinkedIn Marketing: 05 Reasons Unlock Your Professional Potential
The New LinkedIn Marketing Software Guide That Works
LinkedIn: The Modernistic Marketing & Lead Generation Tool
Conclusion
The five must-have LinkedIn marketing software tools discussed in this article are Socinator, Canva, google analytics, LinkedIn Sales Navigator and Crystal which can help businesses boost their LinkedIn marketing and drive business growth. Whether you want to optimize profiles, generate leads  create engaging content, automate outreach, or improve communication, these tools can help your businesses achieve their LinkedIn marketing goals effortlessly. Using these LinkedIn marketing software tools you can save time, streamline your workflow, and boost your business growth. Identically you need to remember that these tools are only effective if you use them consistently. And has a clear strategy in place. By leveraging the power of LinkedIn and these software tools, you can take your business to new heights.