The marketing field is progressive and ever-changing. The topmost digital marketing plans evolve with the customer and trends of the day. Every company must have a good marketing plan that is well prepared and has well-defined milestones and aims. You just need the road map, then the chances of reaching your business goals will be much higher.
Deciding to start a business and starting your marketing strategies are exciting, but we need to keep in mind that we should invest our effort and budget in the right plans. If you are the owner of a new business or a marketer, a good marketing plan is required to hit your goals.

Hit The Play Button To Listen Podcast:

What Is A Marketing Plan?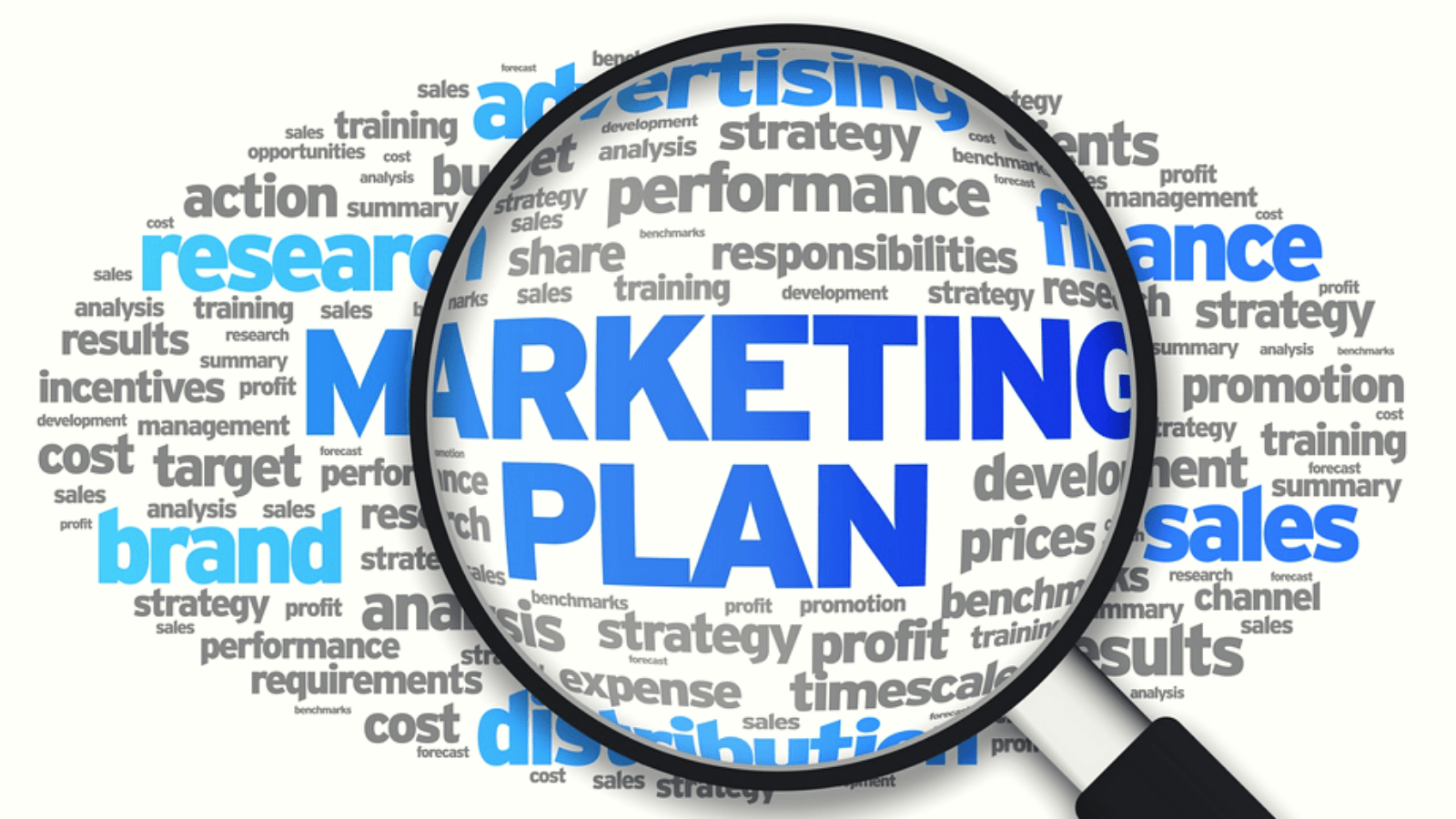 In simple words, a marketing plan is a necessary roadmap for accomplishing your business's long-term goals. It is the heart of your business to organize, execute and track strategies over a given time. The marketing plan incorporates various marketing strategies for multiple teams across the organization, and the aim is to achieve the goals for the business. The main purpose of the marketing plan is to have the tactics and strategies organized. 
Writing a marketing plan will assist you in choosing the target audience, budget, tactics, and deliverables for your campaigns. Having all this info helps you stay on track and measure what works and what doesn't. It helps you to keep on track and measure the crucial metrics for the success of your business. A marketing plan is the heart of your overall business plan because marketing is essential for success. 
Marketing Strategies VS Marketing Plans:



A marketing strategy describes the path to how your business can achieve a distinct goal. It involves which campaigns, content, channels, and marketing software they'll use to execute and measure its success.
For example, while a department can be handling social media marketing, but your work on Facebook will be considered as an individual marketing strategy. On the other hand, a marketing plan comprises more than one marketing strategy. It is the framework where you combine each strategy back to a larger marketing operation and business goal.
Here's an example: your company is launching a new product and wants to encourage customers to sign up for it. It requires the development of a marketing plan by the marketing team to introduce and drive traffic for the product. Now the marketing team decides to launch a blog for this industry, a new YouTube video playlist to build expertise and create an account on Twitter to join the conversation regarding the subject — all this effort serves to attract an audience and convert this audience into customers.
Can you see the difference?
In the above example, we see that the business's marketing plan is incorporating all the tactics and strategies to promote the product and drive sales. The three of course will be followed by the social media marketing team. These three things will be considered as one giant marketing strategy, each with its specific content strategies. It is up to you how atomic you want your marketing plan to be. Although, there are certain steps for the creation of marketing plans.
How To Create A Marketing Plan?



According to the research, businesses with marketing plans have higher chances of success and outperforming their competitors than those without any plan. A marketing plan gives you the direction on the path of growth. It helps you avoid the chances of missing any opportunity and threats to the business. Here are the steps for creating a solid marketing plan:
Conduct a situation analysis:
Knowing about your current situation is the first step toward creating a marketing plan. You must know about your strengths, weaknesses, opportunities, and threats. For this, you can conduct a basic SWOT analysis. You also have to have in-depth knowledge of your industry and the competitors. Analyzing your industry and competitors will give marketing plan Examples for your own business. What do your customers want? What are your USPs? What is your place in the competition? Knowing about all these will help you create an outstanding marketing plan.
Define A Goal For Your Business:
The vital step in creating a marketing plan is to write down your mission for your business. Without the goals, you can not improve ROI. The objective for your marketing department should be precise and serve the purpose of your business. It should be specific but not too specific. There should be space left to develop your marketing plan to acquire new customers and achieve this goal.
Define Your Target Audience:
After understanding the industry and situation of your company, the next step is to know who your target audience is. If your company already has customer personas, you can refine your current personas. And if you don't have a target audience, you should create one. You need to conduct market research for this. It should include information based on demographics, age, gender, income, etc.
Determine The KPIs:
Tracking the progress of your strategies is a crucial part of every good marketing plan. You have to determine your key performance indicators. KPIs are the metrics that help you measure the marketing campaigns. It helps you build short-term goals within the long-term missions.
Analyze Your Strategies And Set Your Budget:
Now, the next step is to figure out what tactics to achieve your goals. You also have to make a social media marketing plan outline to focus on the right platforms to increase your social media audience. Once you know your plans, achieving those goals should be easy with several brainstorming tactics. But before implementing any of the ideas make sure that you have set a budget for your marketing endeavor.
How To Create A Social Media Marketing Plan Outline?
There is no doubt that social media marketing is the most crucial part of any marketing plan. Your social media presence decides the growth of your business in today's world. It is as important as the whole marketing plan of your business. So it will be wise to emphasize your efforts on social media marketing plans.
Set S.M.A.R.T Marketing Goals:
The social media platform is dynamic and ever-changing. Having a S.M.A.R.T. social media marketing plan will help you to change with the trends seamlessly.
S

pecific (simple, sensible, significant).

M

easurable (meaningful, motivating).

A

chievable (agreed, attainable).

R

elevant (reasonable, realistic and resourced, results-based).

T

ime-bound (time-based, time-limited).
Research About Your Audience:
Without the relevant customers and audience, a business is just a hollow dream. And having the wrong audience is worse than having no audience because it can harm your business in the long term. Any business must know about the audience they are targeting. You have to be as explicit as possible about this part.
Know Your Competition:
Social media platforms are extremely competitive when it comes to marketing. For the success of your brand, it is essential to get ahead of your competition. Knowing your competition helps you establish a long-term marketing plan to defend your market position and gain a competitive advantage over competitors.
Identify Key Success Metrics:
There is a quote by Lord Kelvin that – If you cannot measure it, you cannot improve it.
You are putting so much effort into your social media marketing, and you want to measure your success as well, right? So how can you measure it? Social media marketing is not just about gaining followers. The true success of your business is generating revenue, and it's hard justifying the effort and money you are spending if there isn't any improvement.
A few metrics that you need to measure:
Conversion Rate.

Website traffic.

Reach.

Brand Mentions.

Engagement.
Create And Curate Engaging Content:
Jumping to content creation is a common mistake that many people do when starting social media marketing. There is no doubt that content creation is the most vital part of social media marketing, but there are several steps that we discussed above you need to follow before crafting engaging content.
After following the above steps you can start with the fun part, which is content creation, and posting to your social media handles. At this point, you already know about your target audience, competition, niche industry and have all the information to create engaging content. And I'll also recommend creating a marketing plan calendar for consistency.
Track, Analyze, And Optimize:
This step is one of the most crucial ones. It may seem basic, but tracking results, analyzing data, and optimizing your strategies are very important. You have to evaluate your previous campaigns to see the result of your marketing efforts. A great social media strategy is built with the data. Let all these data help you learn and grow.
Invest In A Social Media Management Tool:
There is a saying that – We live in times in which ordinary people can do amazing things using the right tools.
Handling all these tasks alone is overwhelming and can not be done alone without having a headache. But there is a solution. You can leverage social media management tools like Socinator. It will help you to scale your efforts with ease.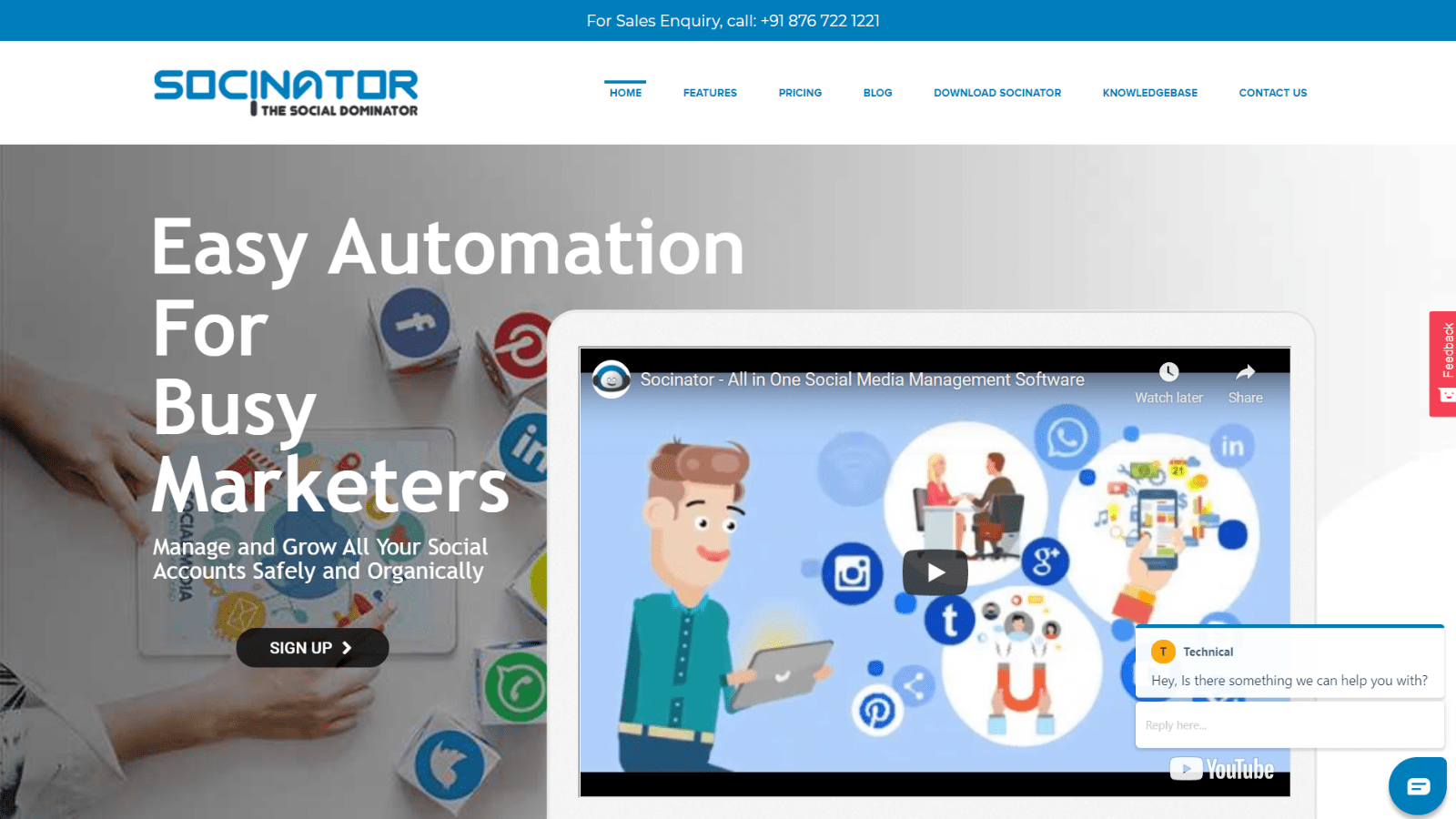 Socinator is one of the best tools for social media marketing and automation solutions. It gives you the ability to automate your social media activities on various social media platforms. It provides automation features for Facebook, Instagram, Youtube, Twitter, Linked In, Quora, Pinterest, and many other platforms. 
Here are the key features:
Advanced Publishing.

Activity Statistics And Report.

Efficient Account Management.

Proxy Support.
Socinator provides various other features like auto post schedule, auto-like, auto, comment, auto follow, and more, depending on the social media platform. There are 5 price packages you can choose from according to your requirements, which starts only at $9.95/Month.




Check Out Latest Posts:
A Roadmap For Twitter Marketing (7 Tips For Building An Invincible Strategy)
7 Confirmed Methods to Skilfully Practice LinkedIn Live will boost Your Company
How To Use Twitter For SEO To Grow Your Business?
Wrapping Words:
A marketing plan is an evolution and something that takes a great deal of time to develop. However, drafting out a precise and imperative regulation will guarantee a cohesive marketing plan that maps to your personas through campaigns and is time-bound and budget-driven. 
Keep in mind that social media marketing is as important as any other marketing strategies if not more. And with the help of Socinator, you won't be facing any hurdle in the way of the success of your company. You can try Socinator only at $1 for 5 days.
I hope it was helpful for you. What are your thoughts? If I missed anything, please let me know in the comments below!