Nowadays, as you can see, Video ads have a dominating role to play in social media marketing. Since people also like to engage in video content more than images and texts. That's the reason why marketers are also focusing on their video ads that could bring more exposure and conversions for their business.
If you want to include video ads as a part of your social media marketing strategy, then you can't just ignore YouTube. In fact, for video advertising, YouTube is the best social media platform you have.
The good thing about YouTube video ads is that most people are quite familiar with advertisements in between the content. Because in a similar way, when people watch their favorite programs on television, they expect to see a few ads in between.
YouTube ads work in the same way as Google ads. It lets you choose your goal, set your budget, and optimize your ads to get a better reach on the search engine.
So, have you been ready to start your YouTube campaigns to bring more conversions for your business? If yes, then here are the few things that might help you create a successful video ad campaign on YouTube.
But first, you should know why YouTube advertising is so important?
Tap on Play Button To Listen Podcast:
Why Should I Create YouTube Video Ads?
Besides YouTube, now you have so many options to create your video ad campaigns. However, YouTube still holds the biggest share of audiences that you can't just ignore. Unlike other social media platforms (Facebook, Instagram, Twitter, Linkedin, etc) where you can publish images and texts, YouTube is a platform that focuses on video content only.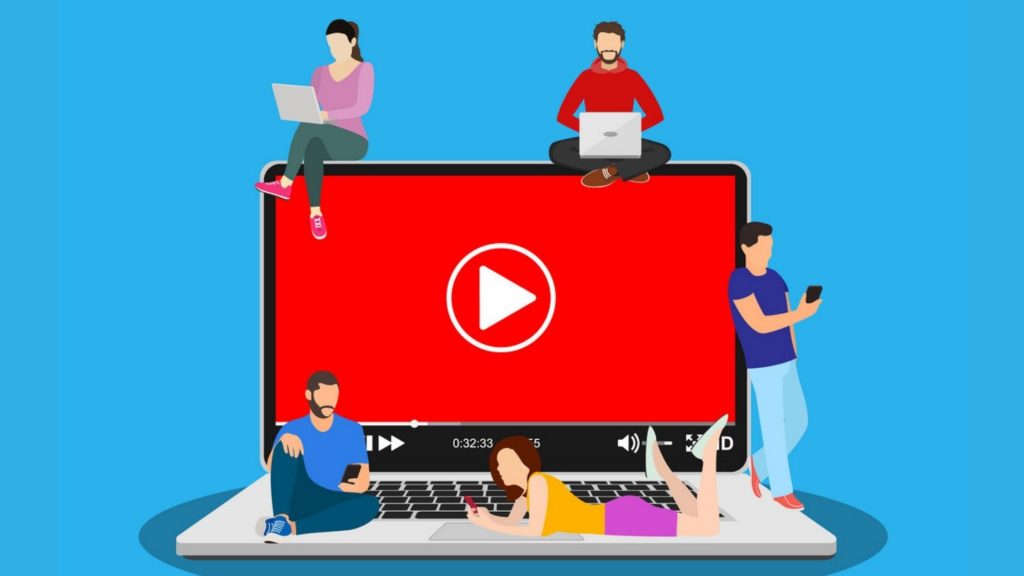 After scrolling a bit, you might be able to find some videos on Facebook's or Instagram's feed. But on YouTube, you can navigate specifically to watch videos. That's why if you do video ad campaigns on YouTube, it will gain more views and engagement compared to any  other social media platforms.
Types of YouTube ads
Basically, you have three options to choose from when you are creating ads on YouTube. Here are the three types of YouTube ad formats, which you can use in your campaign.
Trueview In-stream Ads:
In general, we call in-stream ads as pre-roll ads, since it plays right before the start of the video. Such videos are skippable by the viewers. However, you only pay when someone watches your ad for at least 30 seconds or watches an entire video ad, or if viewers click on your ad to get converted. So basically, if the audience is interested in your video, only then you have to pay. So it's a win-win situation for you.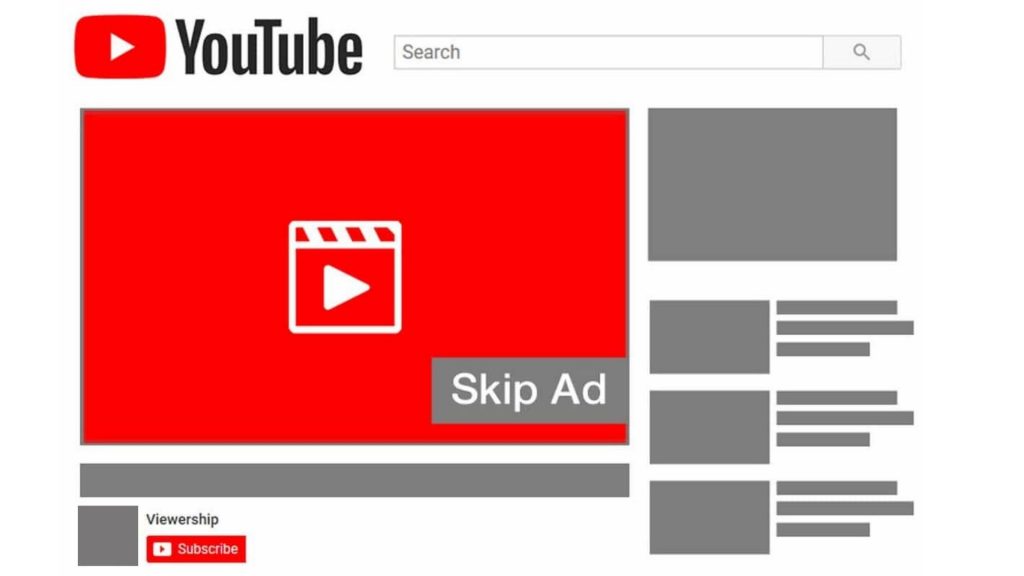 Trueview Discovery Ads:
Discovery ads will show up when viewers are already watching or searching for some relevant content. If a viewer wants to watch that video, they need to click on it in order to play. Most of the long videos go very well with discovery ads on YouTube. So if you genuinely want to enhance the viewership for your videos, then YouTube discovery ads might really help you.
Bumper Ads:
Besides the above two ad formats, you have another option on YouTube- bumper ads. It is a video ad, which runs only for 6 seconds. Still, it can bring quite an engagement for your YouTube campaign, and it's quite cost-effective as well. You can specifically target such ads to your mobile viewing audience on YouTube, which is skyrocketing day by day. So that you can get more engagement on your ad content without putting much pressure on your pocket.
How To Get Best Results From YouTube Video Ads?
To crave the most out of YouTube video ads, you do not need to implement rocket science. YouTube ad creation is quite simple, and in a similar way, the process of optimizing the YouTube ad campaign is straight forward. So here are the few things that you should keep in your mind before running your ads on YouTube.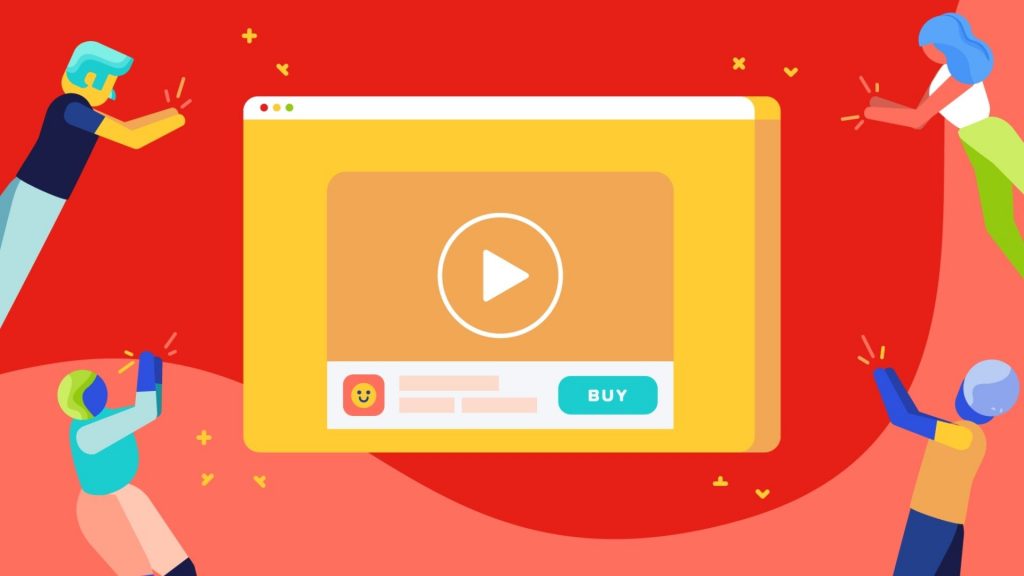 Plan YouTube Strategy:
Even before starting your ad campaigns on YouTube, you should add a few organic posts to check whether you are getting views on your content or not. That way, you will also learn about the audience who are really interested in your organic videos. And accordingly, you can plan out a solid strategy for creating your YouTube campaigns.
Make Short Videos:
Now, you are creating engaging videos on YouTube. And you are ready to start your video ad campaign. Make sure that your video ads are not too long since people like to avoid watching longer videos. Instream ads that aren't skippable need to be shorter for a max of 30 seconds. In fact, most of the instream ads on YouTube are of 15 seconds or even less. Though there isn't any time limit for skippable ads on YouTube, we still prefer to keep videos up to 3 minutes or less. No matter how interested someone is in your YouTube ads, if you take more time to reach their expectation, then you might miss the opportunity of conversions in the end.
Different Placements For Different Purposes:
When you are using Discovery ads for your YouTube campaign, placement is the factor on which the success or failure of your campaign depends. In simple words, if your content is getting better visibility, you might gain more conversion opportunities. Suppose your video ad appears for the relevant searches on YouTube. It would help you to gain more views. Or you can also get your ad placed on top of the user searches to grab the attention of viewers.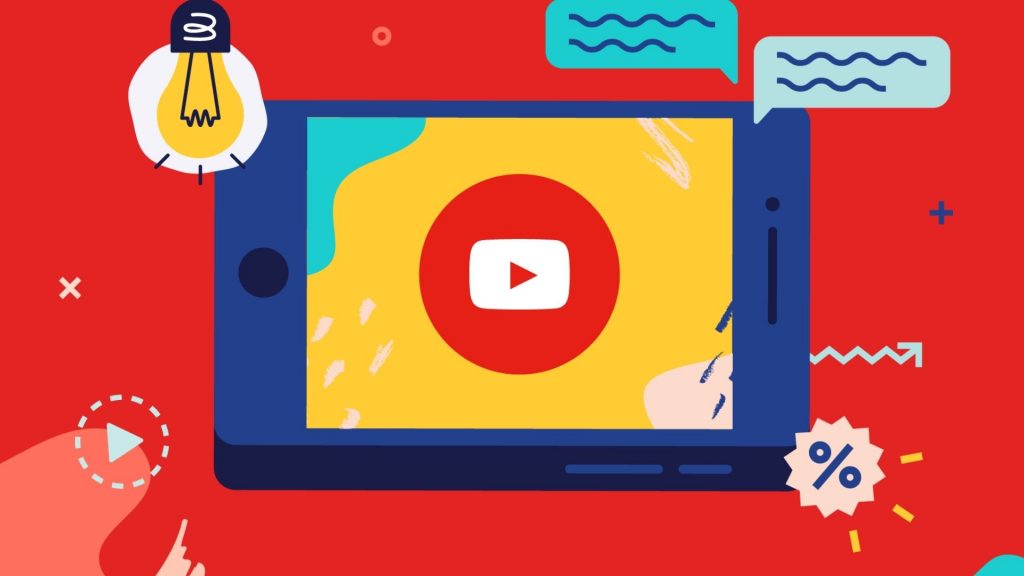 Besides discovery ads, you can also use bumper ads for your brand awareness. Nowadays, most people use mobile devices to watch YouTube videos, and bumper ads can be useful to target such viewers. Considering the conversion and brand awareness, in-stream YouTube video ads are still quite effective. So depending on requirement, you should opt for the best ad  placement to generate better results for your business.
Additional Target Settings:
As you know that YouTube is a Google video partner. So you can create a video ad campaign using Google ads. Using Google ads, you can choose goals and specifically target your ad budget accordingly. Also, you have the option to target a location where people speak a specific language.
Other than that, with Google ads, you can create ad groups and organize them by a common theme. For example, if you are selling desserts, beverages, and snacks, then you can create 3 ad groups for each product category. These ad groups could help you to refine your targeting so that you can get better reach with your intended YouTube audience.
Conclusion:
There is no doubt that YouTube is a powerful advertising asset for marketers. And nowadays, many brands and companies are also targeting their YouTube video ads to leverage more. Here we have tried our best to show you the different aspects of YouTube ads and how to use them to gain mover conversions. While you can also use Socinator to automate your activities on YouTube so that you can have more time to work on creating compelling videos for your viewers.
Hope you find this blog useful and also intend to share it with others. We will try to bring out more interesting topics on social media while you can also check our previous posts.
Also Read:
How To Link Instagram To Facebook Page
SocialCaptain Shutdown? Ultimate SocialCaptain Alternative Is Here!
So what do you think? Have you tried ever investing in YouTube video ads? If yes, then what was your experience? Let us know in the comments section given below!