Marketing on Twitter might sound bizarre, but it isn't so.
Twitter is one of the most influential social media platforms that can get your branding to maxima. But when it comes to Twitter marketing, it is hard for even the most experienced marketers.
Why? Because the very thought of reposting numerous times can be overwhelming even for the best marketers. Still, leveraging Twitter for marketing is crucial.
According to statistics, Twitter has 353 million monthly active users and produces 500 Million tweets daily. Using Twitter for marketing your business can help you entice your target audience, especially local customers.
Hit Play Button To Listen Podcast:

In this article, you will learn what a Twitter marketing strategy is? What makes the Twitter platform unique? How do you effectively utilize Twitter for business marketing? And how to build an invincible strategy for Twitter marketing? 
So let's start, shall we?
What Is A Twitter Marketing Strategy?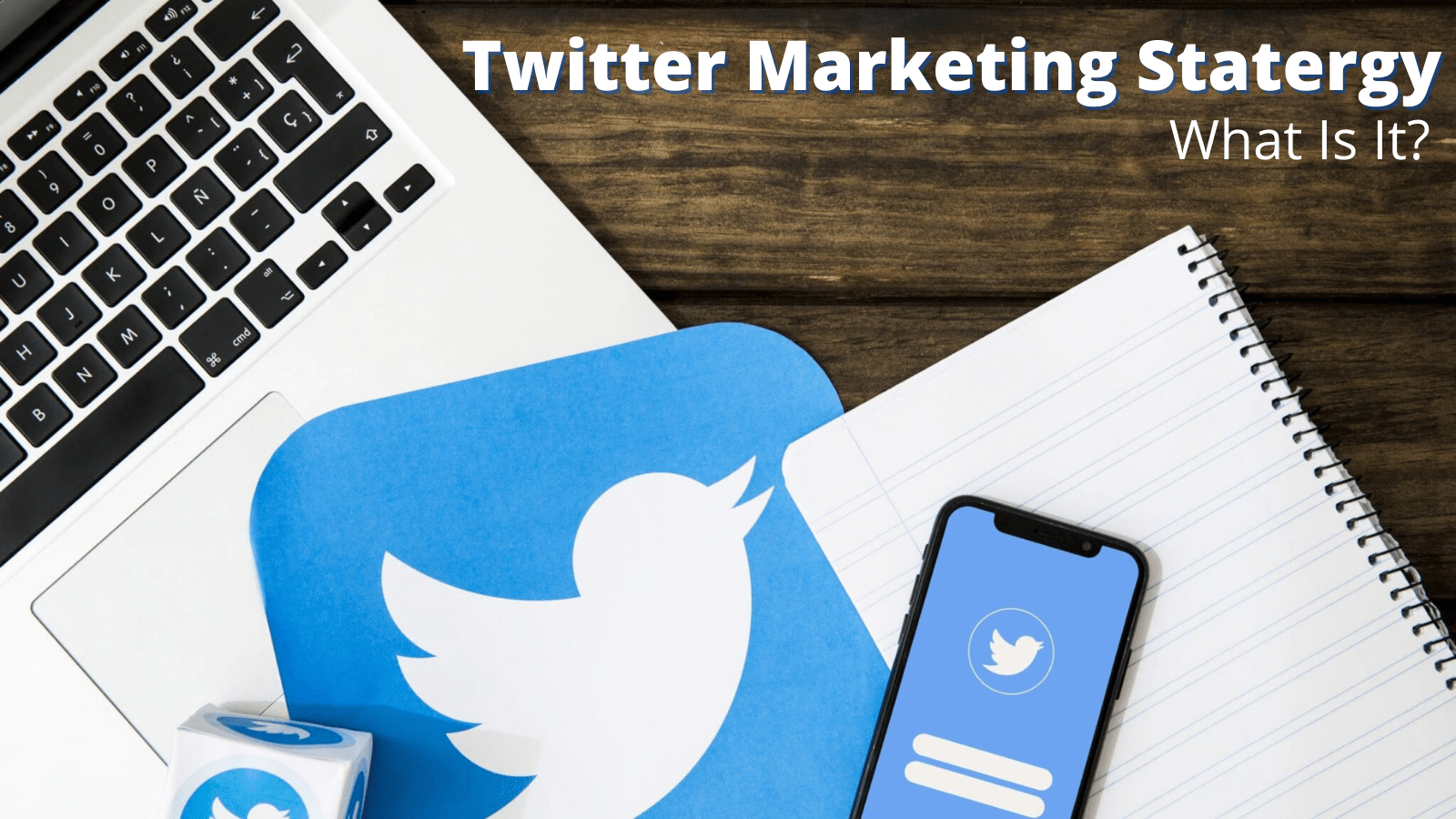 Marketing on social media platforms has become so competitive that it is like a warzone, and Twitter is no different. To win this war, you need to have a robust marketing plan.
A Twitter marketing strategy is a layout of the goals that you want to achieve. It is necessary to plan the content, target audience, marketing campaigns, and all the things that you need to execute for achieving the goals of your business. While creating a basic strategy, you should focus on creating a strong presence, attracting new followers, boost conversions, and sales growth.
Creating a Twitter marketing strategy is the same as any other social media platform. It is crucial to have in-depth knowledge of the platform and its audience. Here are the steps you need to follow!
Research about your niche.

Research about latest Twitter marketing trends.

Research about your audience.

Create unique and engaging content.

Organize a posting schedule and stick to it.

Analyze insights of posted content.

Make some changes accordingly.

And repeat!
Are you wondering whether you should invest time and effort in this platform? Is it worth the hustle? So let us see what makes this platform unique!
How Is Twitter Unique?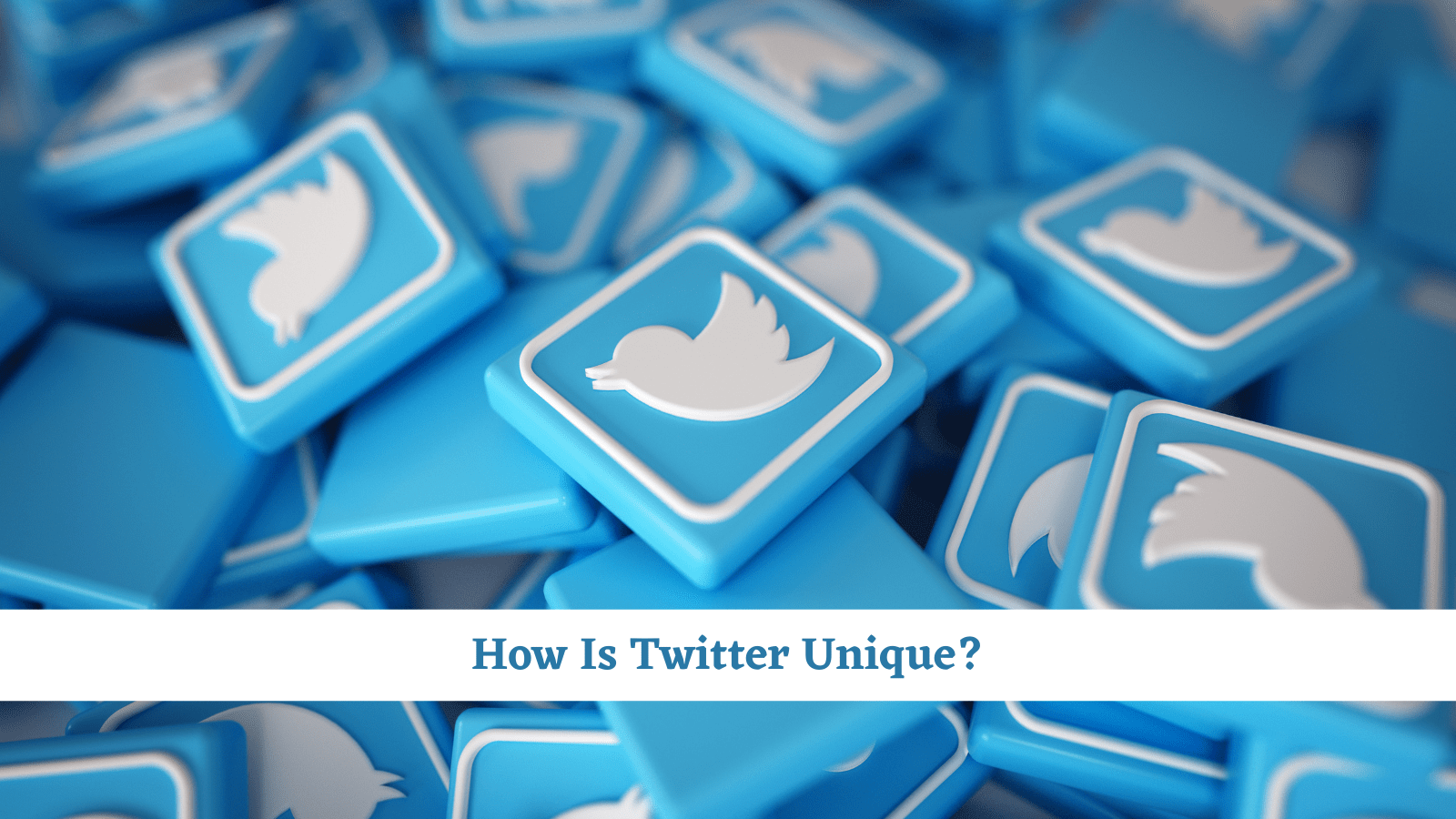 Twitter is not only a social media platform but a news platform as well. Any news spreads here like a wildfire. 
Twitter is a great platform for networking, and the users of this platform are a bit different from the other social media platforms. Twitter is known as the short text social media platform. 
So Twitter is centered around the quality over quantity concept. Twitter has unique capabilities. It allows both customers and brands to build a connection and encourages engagement.
User-Friendly Platform:
Twitter allows you to communicate with anyone on the platform, and it is very easy to use. one can tweet only 280 characters at once. It is the fastest way to share concise content and interact with millions of people through tweets. You can easily tweet, re-tweet, read tweets, and follow others with a single click.
Safe And Secure:
Twitter is strict when it comes to the safety and privacy of its users. It makes sure that any inappropriate behavior or accounts are banned asap. 
To create safety and trust, your account should be verified. It is the way to build trust and connection with your audience. For verification, an ID card is required. Twitter also records your IP address to ensure true identity. In the context of business and marketing, trust among the audience plays a vital role in success.
Content That Goes Viral:
Twitter is the place where trends start. It is the best platform for sharing content that could go viral. Twitter is a micro-blogging platform, and almost all famous personalities from various industries use it. Anyone can tweet about their favorite topic and engage with their fans and followers. Brands use this platform to spread awareness about their new products and services. It is a great way to get feedback from the target audience.
Free Entertainment And Knowledge:
Twitter gives a simple platform to interact with any person and provides the safest environment. Unlike other social media platforms, Twitter does not charge you exclusivity, which means you can follow anyone you want. 
How To Use Twitter For Business Marketing?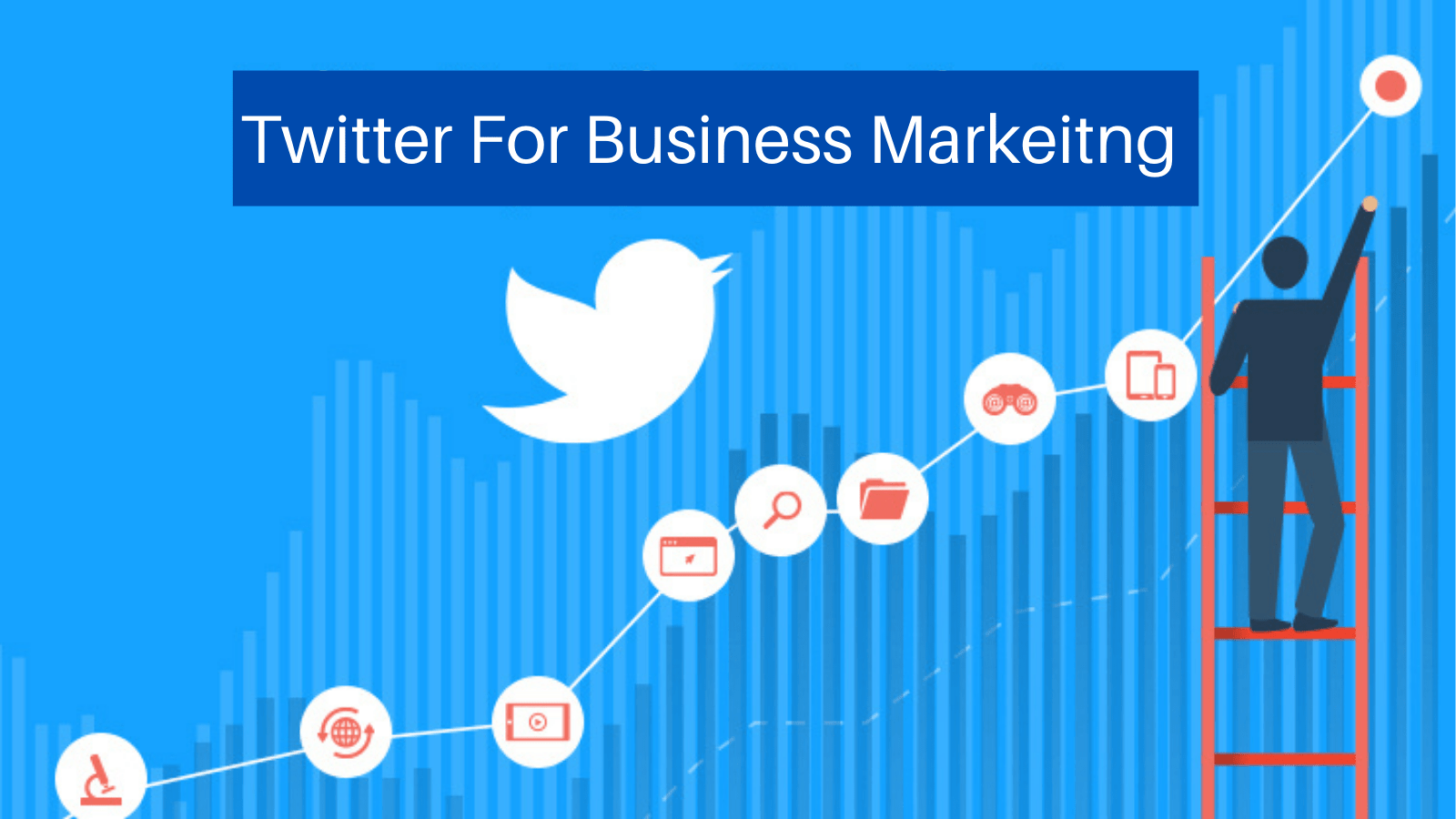 Now that you know about the uniqueness of Twitter, and considering Twitter for business. Let us look at how you can utilize Twitter for successful business marketing?
Optimize Your Twitter Profile:
It may seem pretty basic, but surprisingly, most of the businesses have incomplete Twitter profiles. Optimizing your Twitter profile is as important as posting content. It helps you enhance the aesthetics of your profile and attract the audience.
You know what they say, the First impression is the last impression. And leaving a lasting impression on your audience is crucial to building a connection. 
Here are some tips to create an attractive bio:
Use your brand's logo as your profile picture.

Write a concise description of your business in bio.

Share links to your websites and blogs.

Add business-related hashtags and keywords.
Build A Community:
If you want millions of followers on Twitter, you need to start actively connecting with your audience. It does not mean that you should start engaging with anyone randomly but with someone relevant for your business. Building a relevant audience is crucial for high conversion rates and a business's long-term success.
Follow people focused on your business niche. You can connect with your desired audience, friends, partners, competitors, and anyone that adds value to your business. And eventually, people will start following you back. It is just the start of your journey to create a strong community because the community is more than just people following each other. 
Here are the tips for building a strong community:
Follow people related to your business niche.

Engage with them actively, mention people on tweets, re-tweet, comments, and all the activities to create a meaningful relationship with your audience.

Start tweeting about your products and services.
Create And Share Engaging Content:
Content that goes viral is not just random. It needs to be engineered. And Twitter is the platform where every trend starts. You can share and find a wide range of information. 
Just like any other social media platform you can share blog links, pictures, videos, gifs to engage with your audience. But here's the catch, every content should be crafted uniquely to get viral.
You need to be consistent with your tweets in the best possible manner, pay attention to every minor detail, text, visual element, and every part of your content.
Here are the tips for sharing engaging content:
Only share relevant and concrete information.

Be creative with your content.

Pay attention to visual elements.

Add links to encourage shares and drive traffic to your websites and blogs.
How To Create A Twitter Marketing Strategy?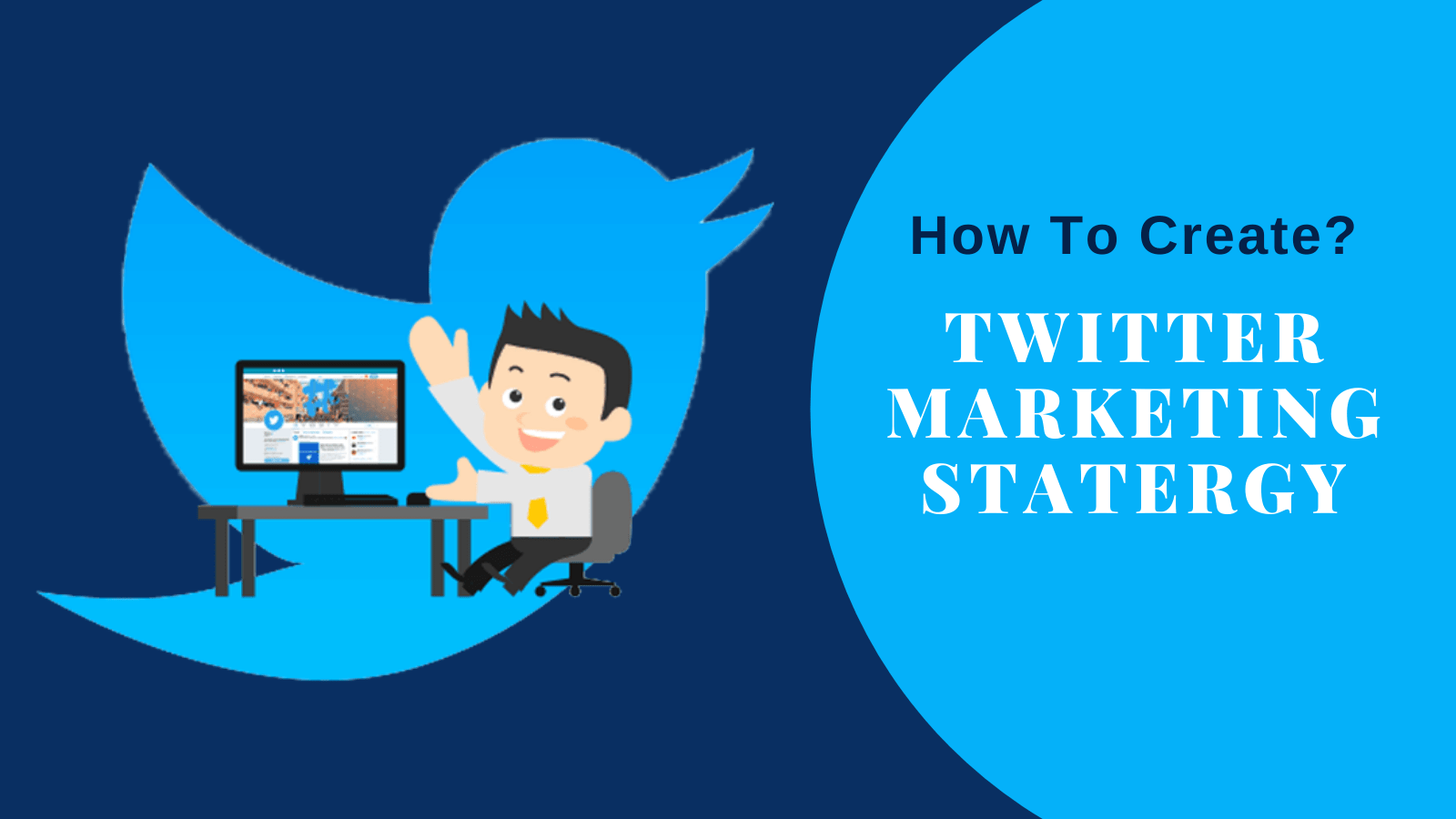 Now that you have created an attractive Twitter bio, you are ready to build effective marketing campaign strategies. So, where do you start?
Here's the step by step guide for building a Twitter marketing strategy:
Audit Your Accounts:
If your brand has one or more existing Twitter accounts, document all of them and assign them to responsible team members. Once you have listed all the Twitter accounts, you should review them and gather information such as tweet frequency, engagement rates, follower counts, etc. This is daunting but can be done easily with the help of the Socinator. We will talk about Socinator in a bit.
Define Your Business Marketing Goals:
Defining your business objectives and long term goals is the first step to establish a winning strategy. You need to note down every goal you want to achieve for your business. It is a summary of what you need to execute in the forthcoming.
For defining actionable business goals, you should follow the S.M.A.R.T goal framework. Your goals should be Specific, Measurable, Attainable, Time-bound.
Keep A Check On Your Competitors:
To get ahead of your competitors, you need to review their Twitter accounts. It will help you analyze their marketing strategy. You will get an idea of what is working in your industry and what is not. It will also help you to know their weaknesses and distinguish your brand from others.
Distribute Tasks Among Your Team Members:
For a seamless execution, you need to distribute tasks among your teammates. You need to assign tasks and make sure everyone is clear on their responsibilities. In every social media platform, consistency is the key to success. 
So make sure that every account is active and monitored on a daily basis. You need to answer direct messages, respond to mentions, and every possible interaction with your audience is crucial. If you are not interacting properly, it will send the wrong message. And you may not notice, but the audience does. In the long term, it may damage your business.
Create Some Ground Rules:
For building an effective online presence, it is very important to make some ground rules. It will help you to keep your interactions clear and consistent. These rules or guidelines will help your onboard team members to avoid any mistakes on the platform. 
You need to be specific on how you want to use social media, and how your audience perceives you. What kind of style do you want, your tone, when or where to use emojis, hashtags, the format of texts, etc. This may sound too much, but it impacts on a psychological level.
Make A Content Schedule:
Planning and scheduling your content will save you a lot of time and effort. It will help you plan everything and you will not miss any opportunity. There are some points you need to keep in mind while making a schedule:
The frequency of posts.

The best time to post.

Who will approve the posts?
Track Essential Metrics:
Now, tracking Twitter metrics it the most crucial part of your Twitter marketing strategy. You need to evaluate your every effort and check your process. Collecting meaningful data will help you see the results of your efforts.
You might face problems while analyzing all this data. Because there is tons of data and not all of it is important. But Don't worry, there is a solution to every problem.
Socinator: The Social Dominator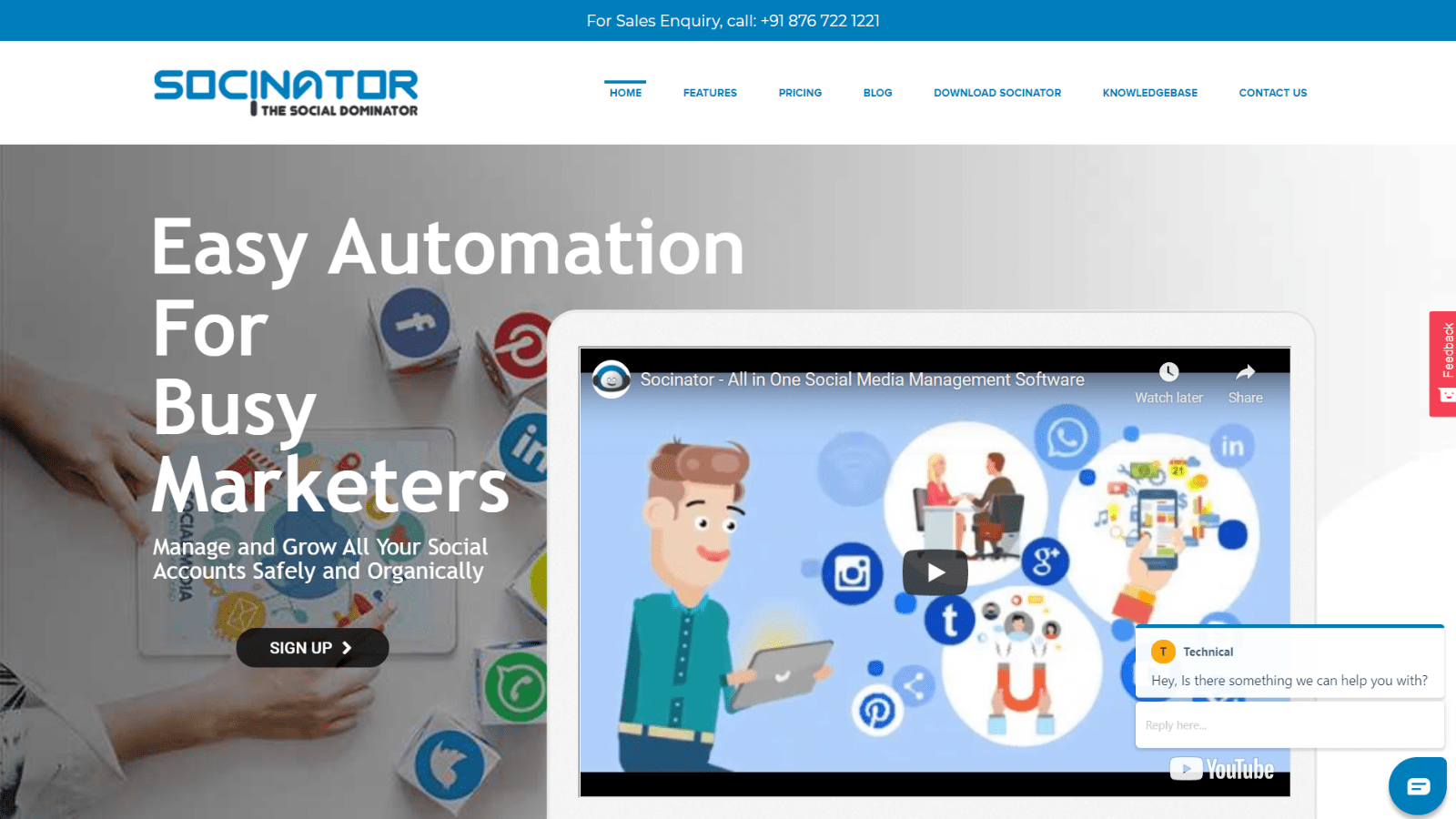 Socinator is the social media automation tool for marketers to grow and manage social presence automatically. It allows you to automate every activity on various platforms at once, including Twitter, Instagram, Facebook, Google+, Linked In, etc. And you can access all these from a single dashboard. You can see all the reports and statistics of activities performed with your accounts, which will help you analyze your marketing strategies. 
Socinator has many amazing features such as Auto Publish Posts, Activity Statistics And Reports, Auto Comment, Auto Follow, Auto FollowBack, Auto Like/Favorite, Auto Reply Messages, Auto Retweet, Broadcast Messages, and much more. It will help you get your social media game to the next level.

Check Our Latest Blogs:
7 Confirmed Methods to Skillfully Practice LinkedIn Live will boost Your Company
How To Use Twitter For SEO To Grow Your Business?
Prioritize Micro-Influencers: Get The Most Out Of Your Marketing Campaigns!
Wrapping It Up:
Twitter being a worldwide platform, marketers all over the globe are trying to harness its benefits for business potential.
Why? Because on Twitter, information spreads like wildfire. And you would like to fetch this opportunity to broadcast information about your business. And having a solid strategy for marketing is crucial. Your Twitter content marketing strategy should align with the overall social media strategy. And with Socinator, you will always be a step ahead of your competitors.