Nowadays, social media goes far beyond chatting with friends on Facebook. Where we're all connected online, it's more than just a way to keep in touch with friends. Business owners all over the world are finding it to be an extremely useful tool.
Think about how social media has changed over the years. In the beginning, it was all about talking to your buddies online.
But as time passed, it became a big deal for companies too. Now, it's a key part of integrated marketing campaigns for all sorts of businesses, no matter how big or small. It helps them connect with the people who might want to buy their stuff.
Social media marketing has grown into something really important for people who want to sell stuff. It's a cool way to talk to potential customers and get them interested in what you're selling.
To prove how powerful social media can be, we've put together some awesome social media case studies about how it has changed everything.
So, let's know more about it!
Listen To The Podcast Now!
The Significance of Social Media Case Studies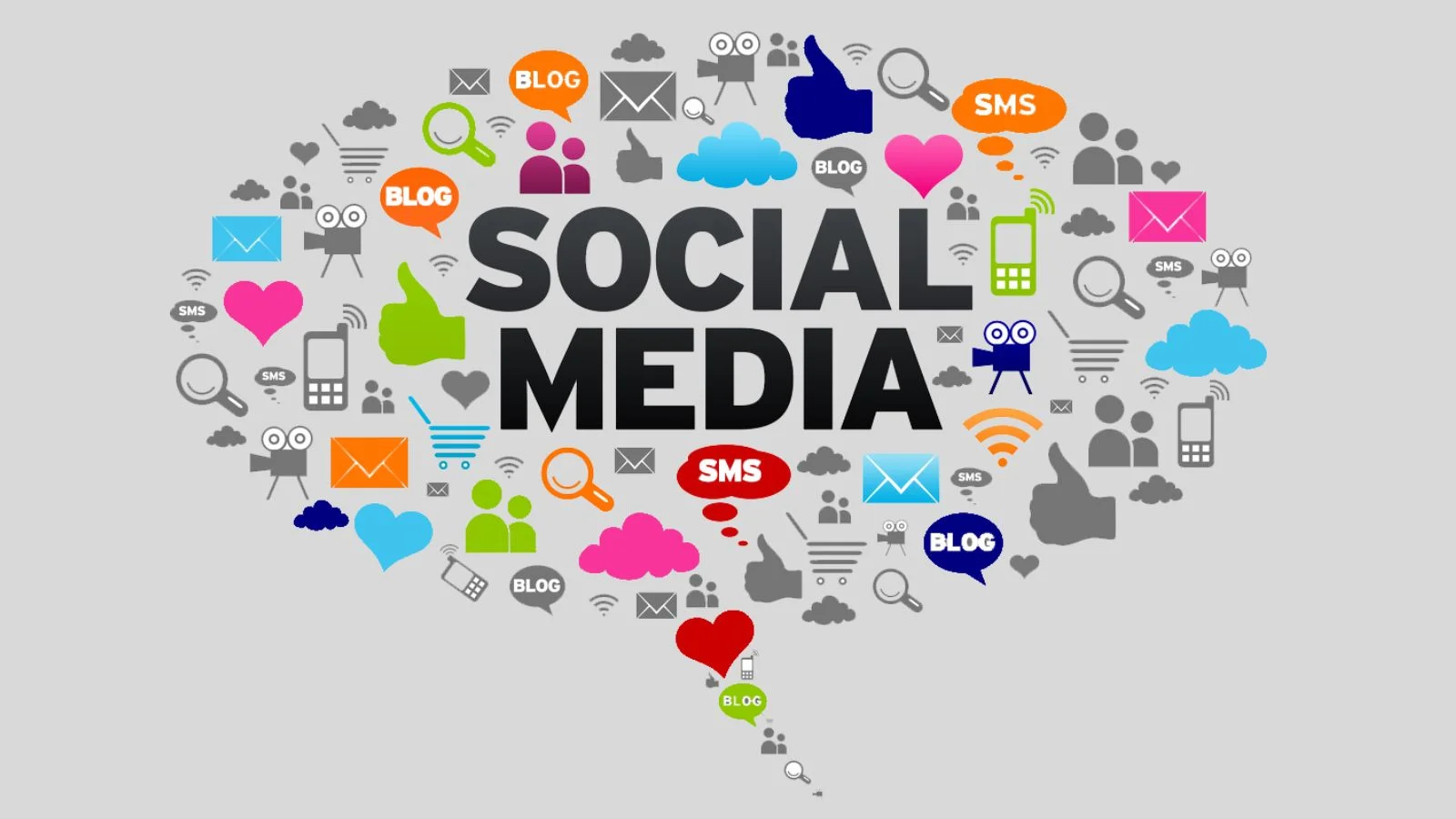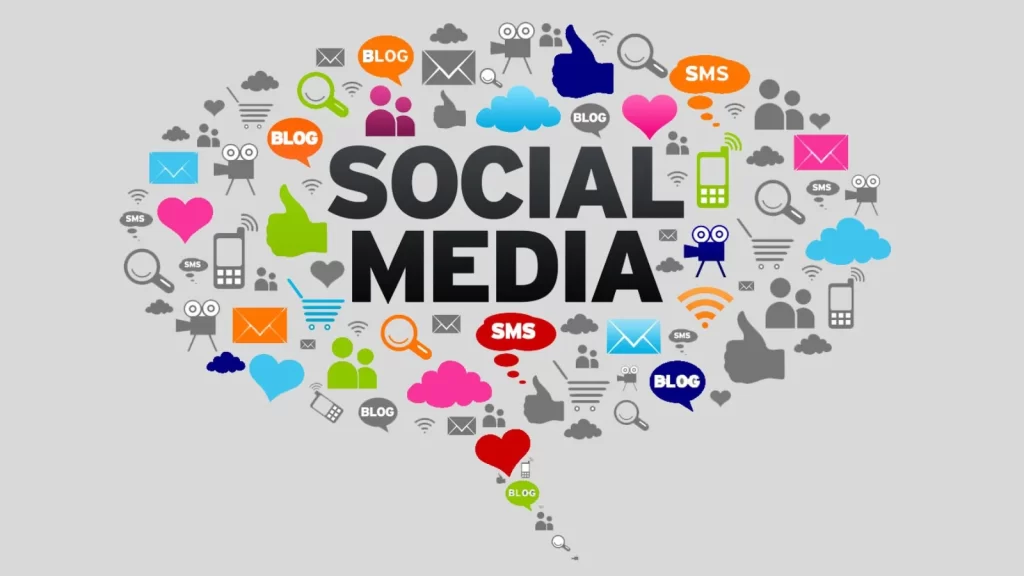 Before we delve into the specifics of these social media case studies, it is imperative to underscore the vital role they play in the realm of digital marketing.
A Social media marketing case study serves as tangible, real-world evidence of successful strategies, offering invaluable insights and actionable takeaways applicable to businesses of all sizes.
Case studies are like beacons in the digital marketing world as they provide a clear path forward by showcasing what has worked for others.
These real-life success stories serve as a source of inspiration and guidance, offering a roadmap for businesses looking to harness the power of social media.
The Influence of Social Proof
As inherently social beings, we often find ourselves seeking assurance from the experiences and achievements of others when making decisions.
In the same way, social media case studies provide a compelling form of social proof, instilling confidence in potential clients by demonstrating the viability of specific strategies.
When consumers see concrete evidence of how a particular social media strategy led to success for a business, it not only validates the effectiveness of that strategy but also builds trust.
This trust is a critical element in the decision-making process for consumers, making them more likely to engage with and ultimately support a brand.
Decoding the Science Behind Successful Social Media Marketing
Airbnb's Spectacular Ascent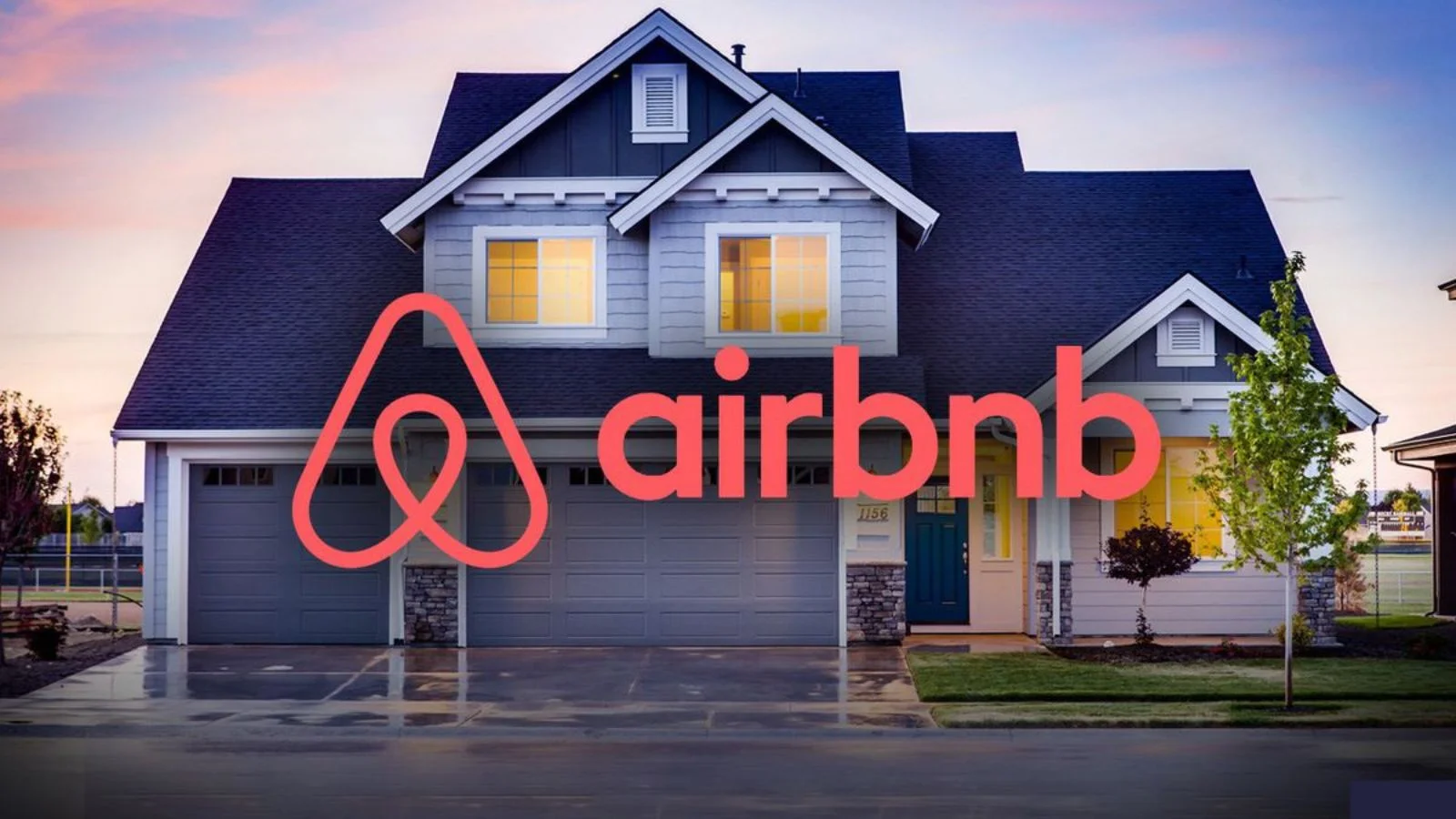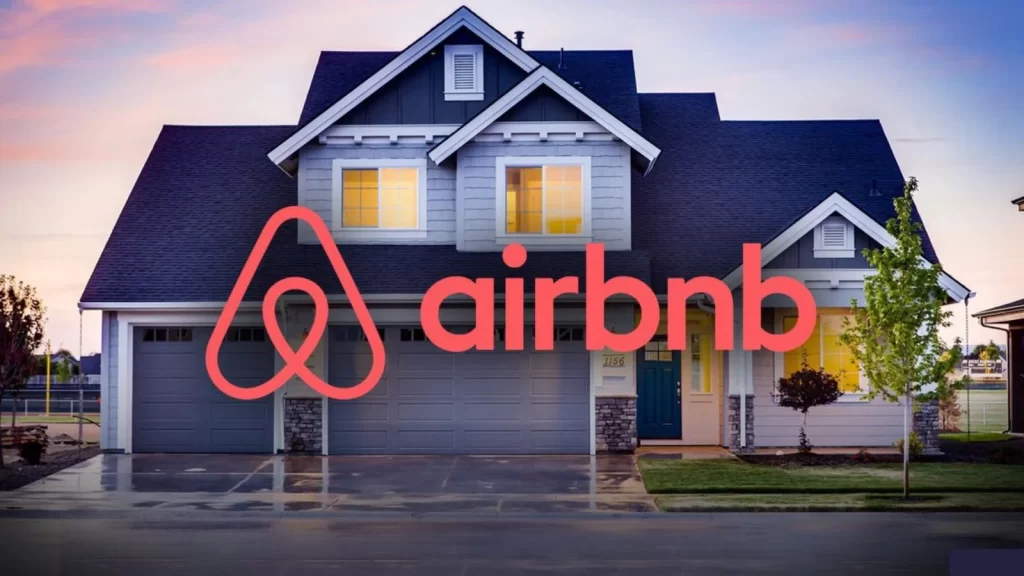 In the annals of business history, Airbnb's meteoric rise from a struggling startup in 2008 to a global hospitality juggernaut is nothing short of remarkable.
This particular case study on social media serves as a quintessential illustration of how Airbnb harnessed the power of user-generated content and tapped into the emotional resonance of travel to create a viral sensation.
Airbnb's journey is not just a success story; it's a masterclass in the art of storytelling through social media.
By encouraging users to share their travel experiences through captivating photos and videos, Airbnb not only engaged its audience but also created a sense of community. This sense of community is a potent driver of brand loyalty and advocacy.
The lesson from these social media case studies is clear: storytelling is at the heart of effective social media marketing. It's not just about promoting products or services; it's about crafting narratives that resonate with your audience on a personal level.
Navigating Challenges through the Lens of Social Media Marketing
McDonald's "Our Food, Your Questions" Campaign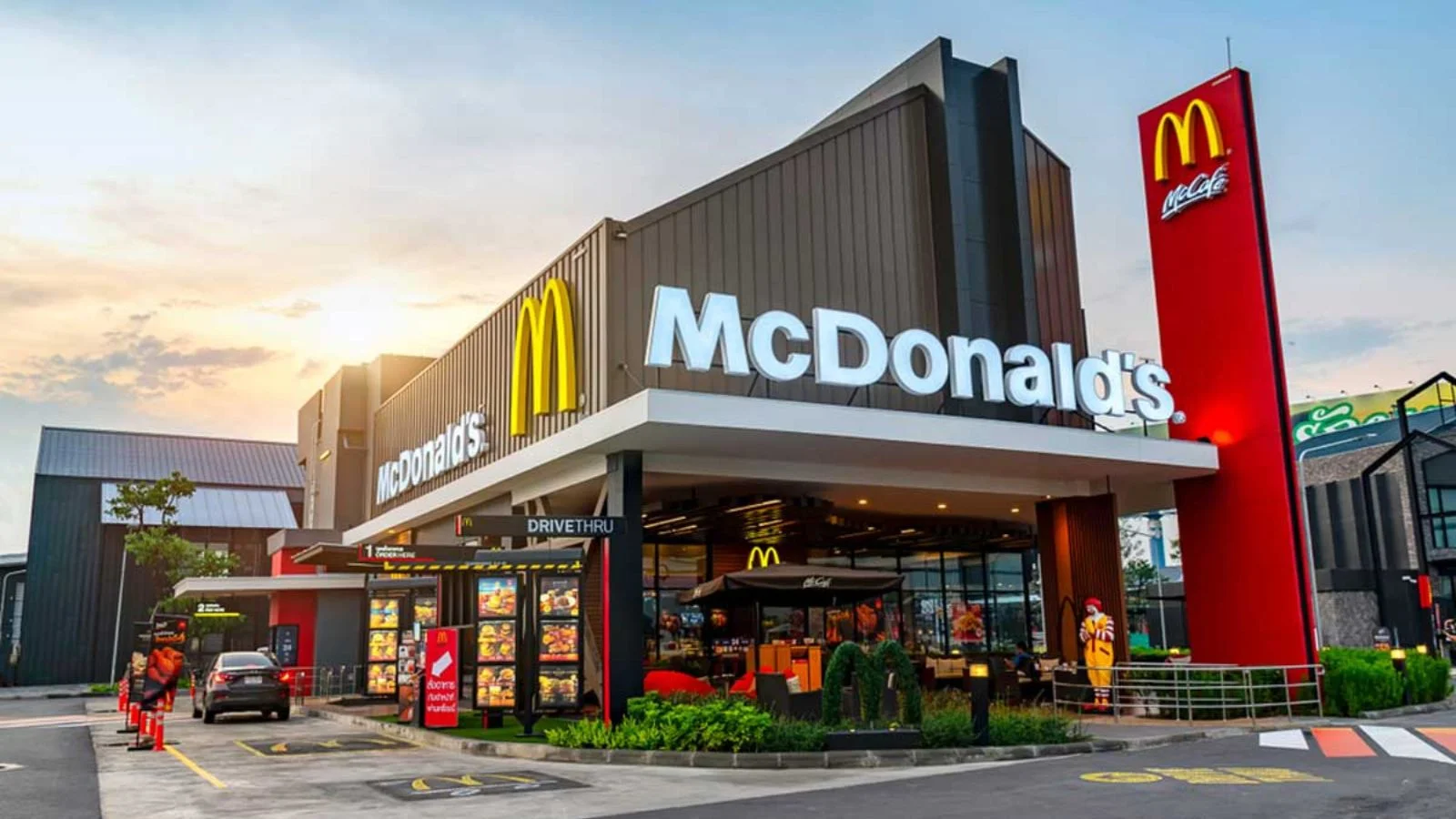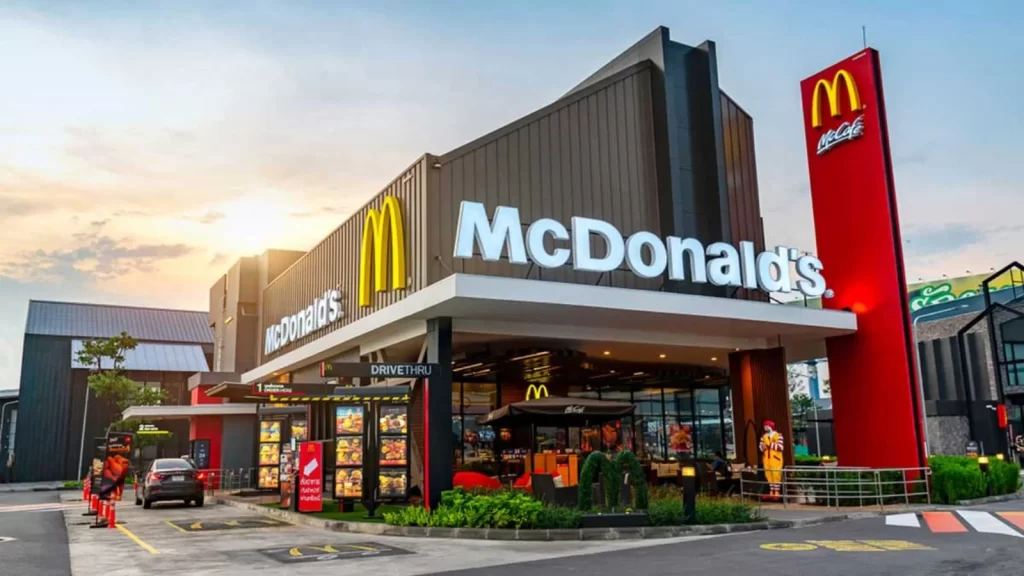 Even titans like McDonald's, one of the world's most iconic brands, encounter public skepticism. Facing questions about the quality of their food, McDonald's responded with the "Our Food, Your Questions" campaign.
This insight, among other social media case studies, delves into how the fast-food giant used transparency and active social media engagement to rebuild trust with consumers.
McDonald's recognized that addressing consumer concerns head-on was not just a PR move but a strategic decision. By openly addressing questions and concerns about their food, they demonstrated transparency and a commitment to quality.
This level of transparency resonated with consumers, fostering a renewed sense of trust.
Well! In the quest for social media success, having the right tools at your disposal is paramount. Socinator offers a comprehensive solution for automating, managing, and optimizing your social media campaigns. With Socinator, you can!
Let's know how Socinator can help marketers to create a powerful impact on multiple social media platforms in just a few clicks!
Socinator: Your Social Media Partner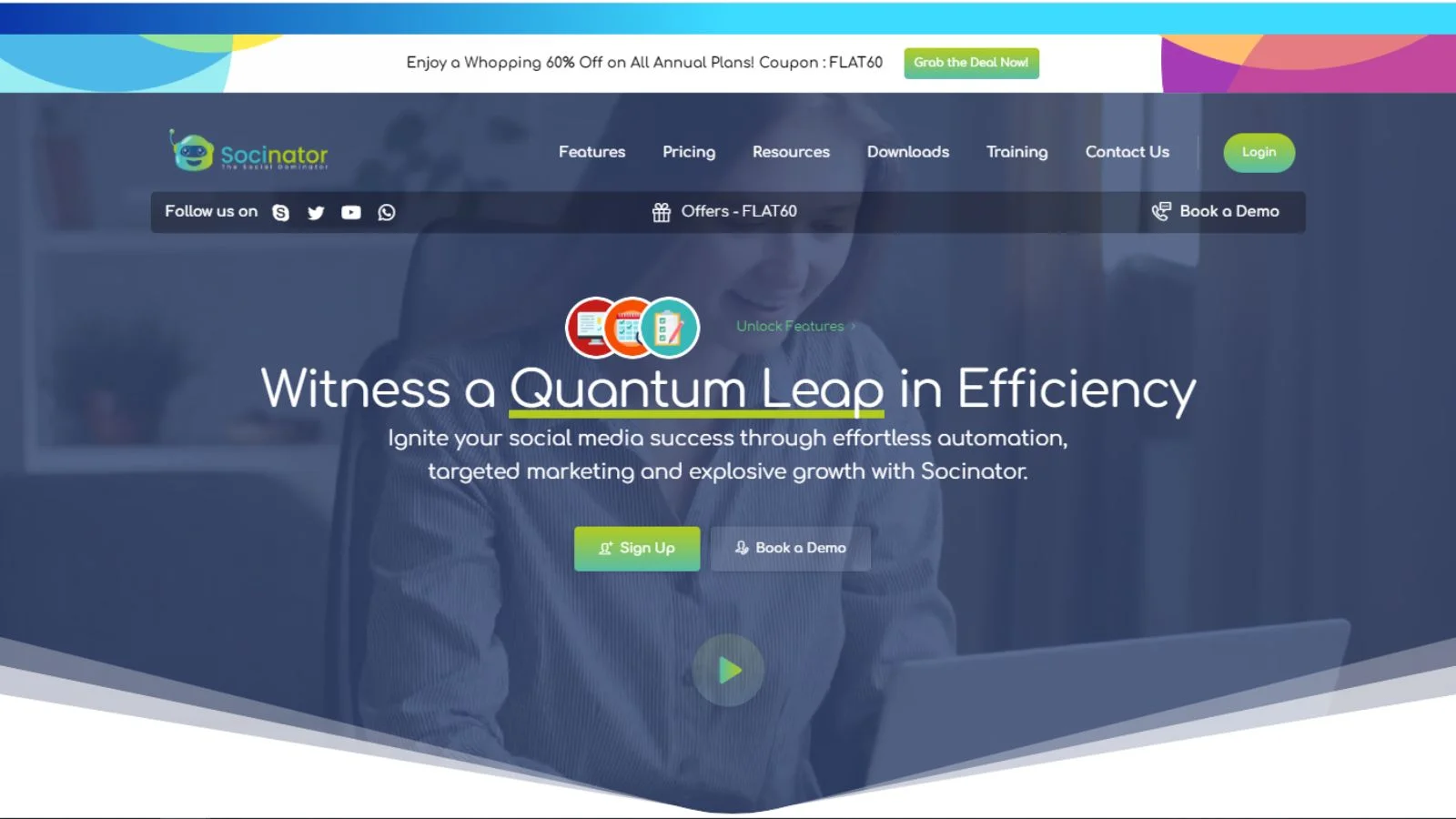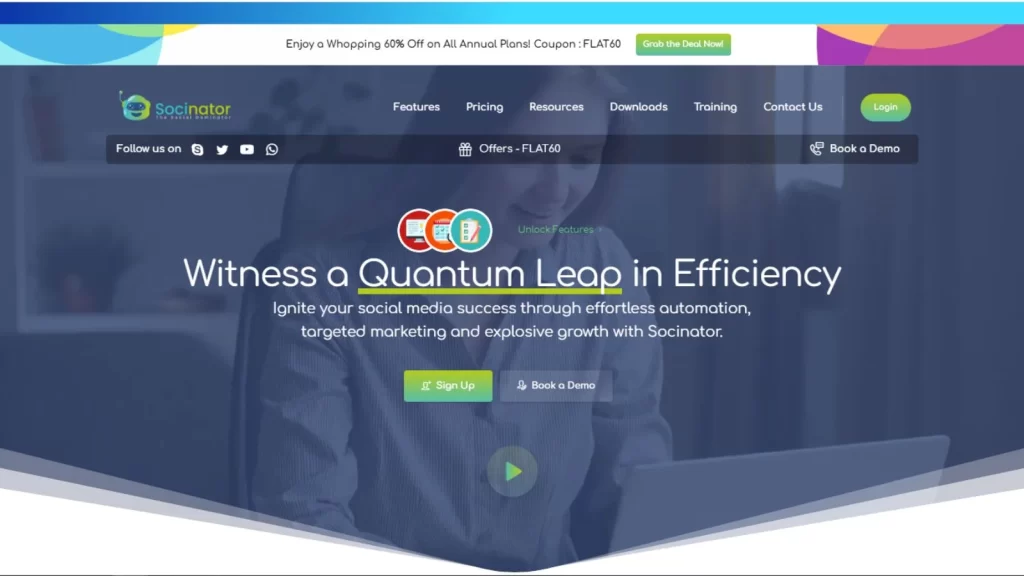 While we're on the topic of effective social media strategies, it's essential to mention Socinator—a powerful tool that can enhance your social media marketing efforts.
Socinator is your partner in optimizing and automating social media campaigns across various platforms.
Here is what Socinator offers to its users:
You can schedule posts to be published automatically on a specific date, so you don't have to post them yourself, especially when you're busy.
Socinator offers automation capabilities for a variety of tasks, including commenting, liking, following, unfollowing, following back, and reposting.
Additionally, the tool assists you in discovering and extracting hashtags, identifying target audiences, and with the posting of profile pictures.
With Socinator, you can efficiently handle numerous accounts, remove posts, block followers, send out broadcast messages, and engage in live chats.
Now, let's continue exploring more insightful social media case studies that showcase the potential of social media marketing.
Small Enterprises, Monumental Successes
BlendJet's Ingenious Instagram-First Strategy
BlendJet, a portable blender company, captured the imagination of Instagram users worldwide with their creative and engaging content.
This social media case study highlights the potential for even modest-sized enterprises to flourish in the digital arena when armed with a well-crafted social media strategy.
BlendJet's success story underscores the importance of understanding your audience and choosing the right platform for your brand. Instagram, with its visually appealing format, was the perfect canvas for BlendJet's marketing efforts.
This strategy helped them reach a global audience and fostered a vibrant and engaged community of users.
The Metrics of Social Media Triumph
HubSpot's Data-Driven Odyssey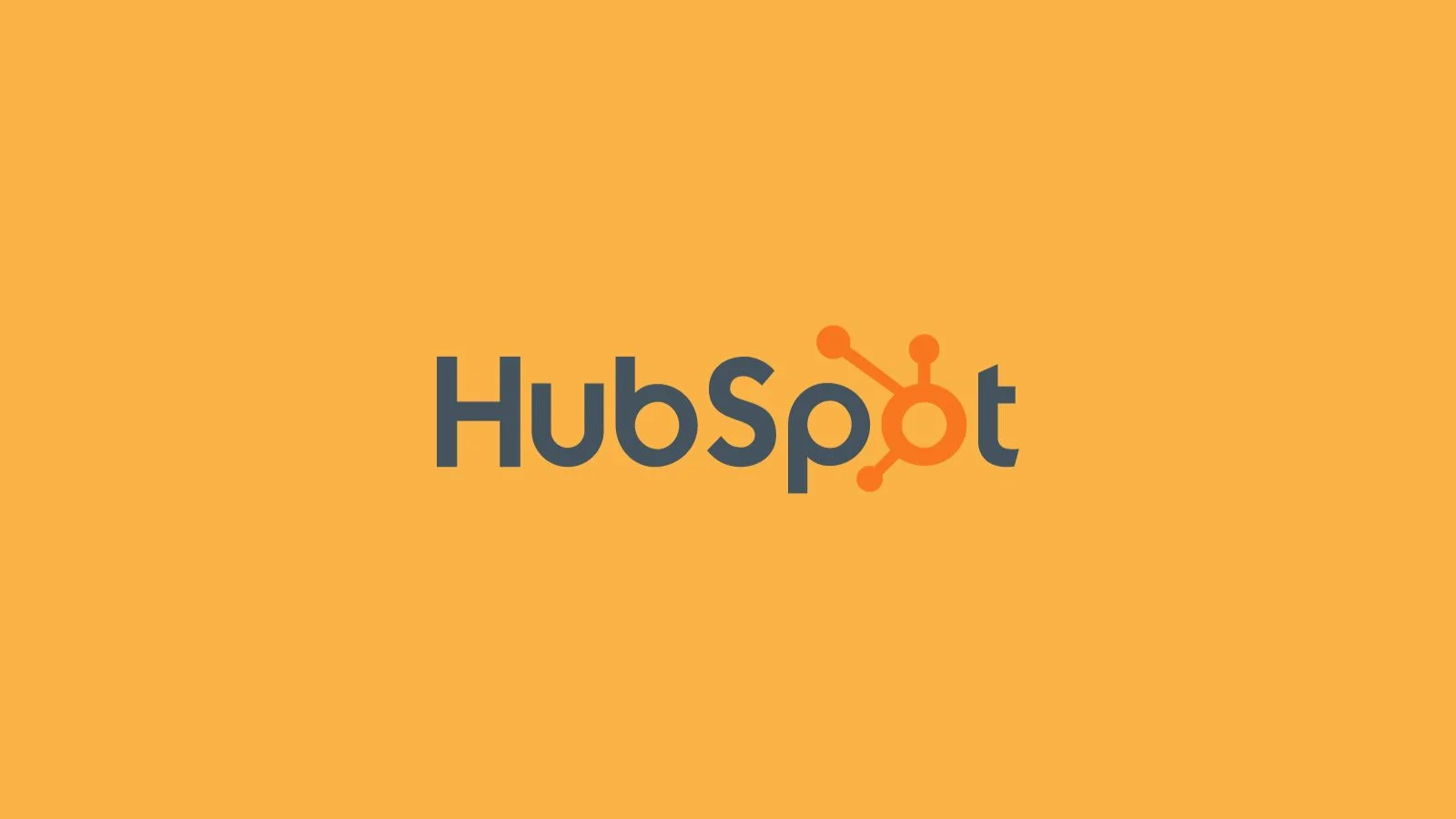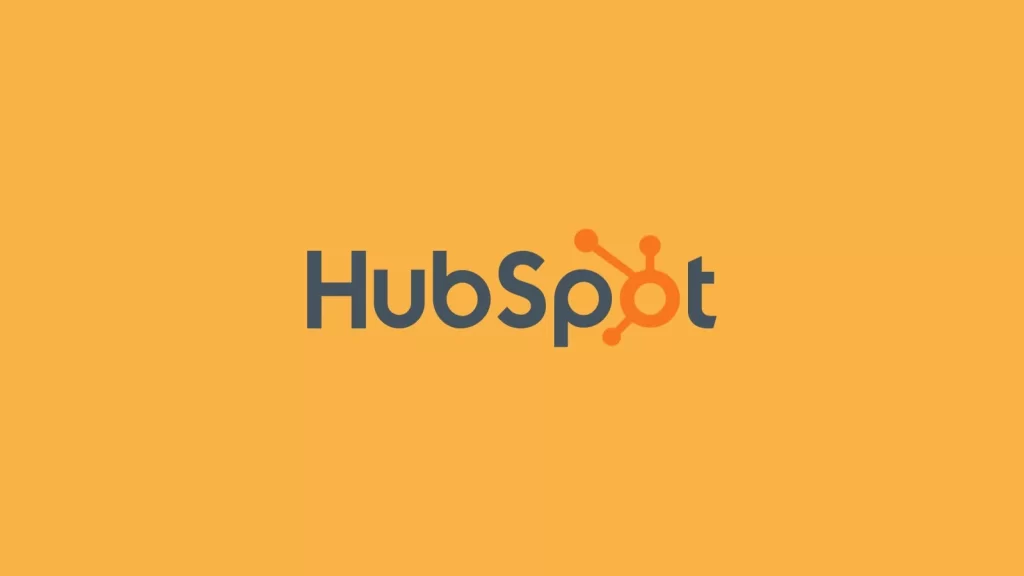 HubSpot, a recognized leader in inbound marketing, embarked on their social media journey with data and analytics as their guiding stars.
This particular case study on social media elucidates how HubSpot meticulously employed metrics such as engagement rates, conversion rates, and customer lifetime value to fine-tune and optimize their social media campaigns.
HubSpot's approach is a testament to the power of data-driven decision-making in social media marketing. In a world flooded with data, it's crucial for you to know which metrics matter most to your business.
Tracking key performance indicators (KPIs) and analyzing the data can provide invaluable insights into what's working and what needs improvement.
Also Read

11 Social Media Marketing Ideas for Non-Profit Charity Organization
5 Remarkable Marketing Campaigns for Your Brand
Schedule Instagram Posts For Consistent Success
Unveiling Trends and Innovations in Social Media Marketing
TikTok's Explosive Evolution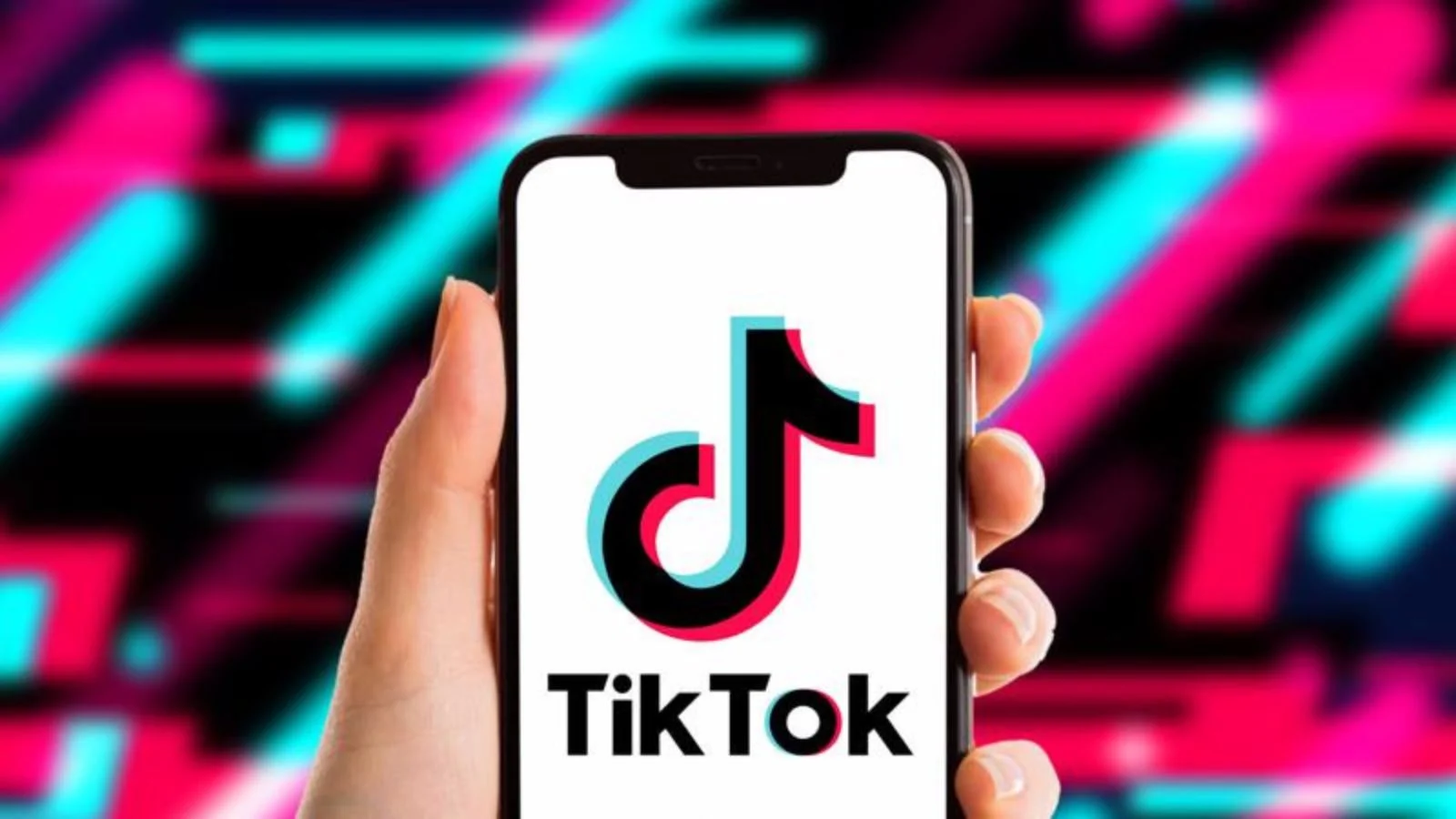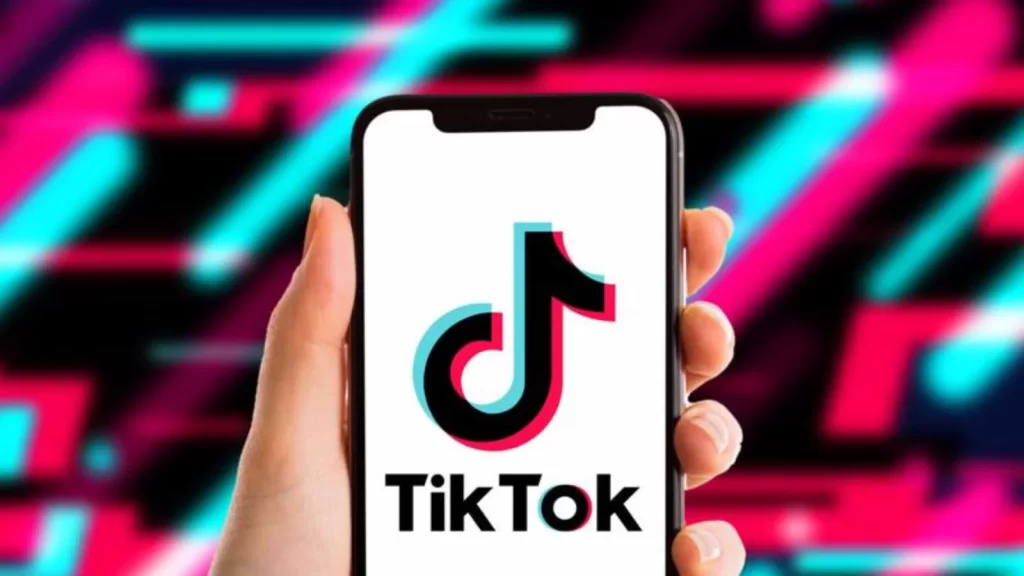 TikTok, the trailblazing short-form video platform, took the world by storm with its innovative approach to content creation. In this social media case study, we embark on a journey to understand the meteoric rise of  TikTok and contemplate its profound implications for the future of social media marketing.
TikTok's success is a testament to the power of embracing emerging trends. In an ever-evolving digital landscape, staying ahead of the curve is essential.
TikTok's emphasis on short, engaging videos tapped into the changing preferences of a younger audience. Businesses that adapt to new platforms and formats can gain a competitive edge in the market.
Extracting Insights from Social Media Case Studies
Key Takeaways to Supercharge Your Social Media Strategy
After immersing ourselves in the captivating narratives of these social media case studies, it is essential to distill the key insights that can invigorate and enhance your own social media marketing efforts.
From the art of storytelling to the science of data-driven decisions, these case studies offer an abundance of actionable wisdom.
As we wrap up our exploration of these social media case studies, let's summarize the key takeaways that can elevate your social media strategy:
Storytelling Matters: Craft compelling narratives that resonate with your audience.
Transparency Builds Trust: To foster trust, it is important to address any concerns in an open and transparent manner.
Platform Fit: Choose the right social media platform for your brand and audience.
Data-Driven Decisions: Use metrics and analytics to refine your strategies continuously.
 Embrace Trends: Stay adaptable and explore emerging trends to remain relevant.
Conclusion
Having a strong online presence is crucial for business success in digital world. Social media case studies are like success stories and guides that can inspire and help you navigate the ever-changing world of social media.
As you embark on your own social media journey, remember that these case studies aren't just tales of success; they're like maps showing you the strategies to succeed in the exciting and always-changing world of social media marketing.
Social media is a big, ever-changing place. To do well here, it's not about luck; it's about making smart choices, being creative, and staying flexible as trends shift. So, get ready for your social media adventure.