When you are flicking your favorite clothing website checking your favorite clothing collection. Then a sudden email notification pops up showing the email promotion of that same clothing brand. At last, after reading the email, you switch on your Youtube and now you are watching video commercials from the same brand.
If the time comes when you go cloth hunting, that clothing brand will instantly click your mind. You saw that clothing brand advertised on diverse marketing platforms, so you are most likely to remember it.
These kinds of advertisement campaigns are called integrated marketing.
Integrated marketing campaigns have now spread their wings and have taken a leap over multi-media marketing. The ethos of integrated advertising campaigns is indeed situated in the fact that the coherence of the message is the same despite having variance in execution.
In this blog, we will take you on a rollercoaster to unlock the tips you might want to discover for successfully implementing an integrated marketing campaign.
So, let's get started.
Hit 'Play' Button & Tune Into The Blog!
What Is An Integrated Marketing Campaign?
Integrated marketing is a type of advertisement that combines multiple channels to spread a specific campaign. It includes various platforms such as email, content, social media, and display advertising to reach out and increase the targeted audience.
Integrated marketing campaigns combine multiple channels to reach their target audience and promote a consistent message. Such campaigns can help you catch audience attention, which can ultimately result into conversion for your business.
Standardly, integrated marketing includes one or more amalgamation of the below-mentioned:
Paid media
As the name specifies, it is a medium to promote campaigns through paid placements.
It includes direct marketing, physical advertising, internet advertising, and scheduled telecast marketing.
Owned Media
It is a media that can be understood as the appointed communication channels in which an entity has complete authority.
Such platforms involve customer service, social media, and direct messaging through mobile and email.
Earned Media
A medium in which the organization is spoken by a third party is considered as earned media. Traffic is driven by content marketing, SEO, organic search, PR, and influencer outreach fall under such categories.
The key to running a victorious multiple ads campaign is understanding the importance of marketing campaigns before dwelling your hands into implementing them.
Why Should You Go After Integrated Marketing?
The primary objective of integrated campaigns is to metamorphose potential viewers into regular customers. By implementing integrated marketing, you should rigidly focus on reaching your audience and convince them to convert.
The secret behind triumphant businesses is the ability to understand, adapt, and follow. But how do you understand if your business needs to acquire such campaigns?
Here are some questions you should pay attention to before implementing an integrated marketing campaign.
Does your brand reach the desired target audience?
Have your brand build trust and recognition of the audience?
Does your brand yield higher revenue?
If your campaign does not allow you to answer yes to the aforementioned questions, then you are in a great state for executing integrated campaigns.
Here is an integrated marketing campaigns examples coming your way to understand the integrated advertising campaigns in a better way.
Nike's Just Do It.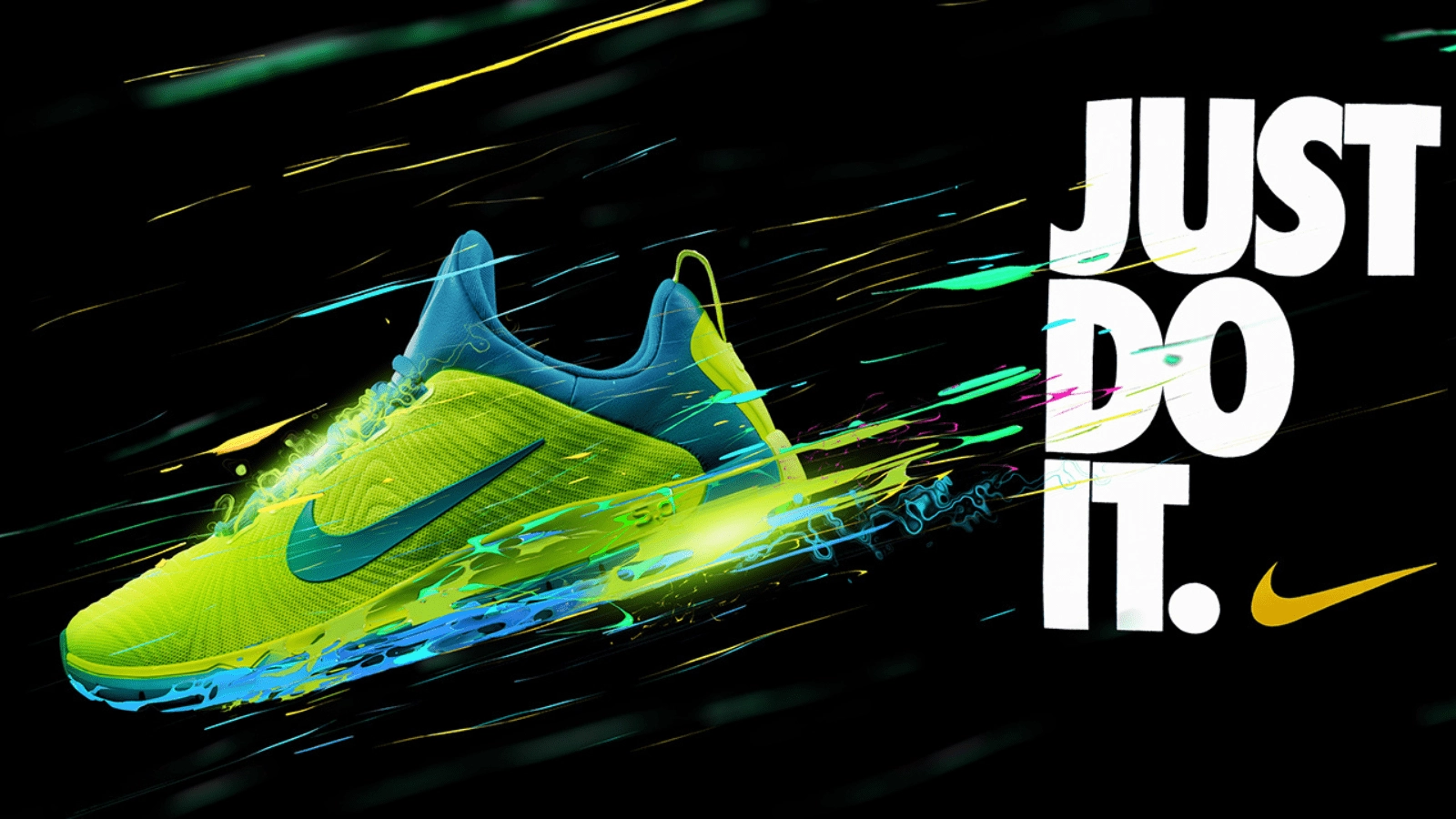 Let's take the illustration of Nike's marketing campaign. Around 50 years ago, Nike was a small American company. In the endeavor to appeal to a much larger audience, Nike initiated its campaign named 'Just Do It'.
Nike started integrating across numerous platforms and established a coalesced brand image. They included TV, print, Social media platforms, and sponsorship as well.
Nike featured its iconic Swoosh logo all around through the campaign medium, as it is very obvious for unifying the brand recognition.
The campaign assisted Nike in solidifying its place among other competitors and left its impactful mark in sports apparel and footwear. Nike used the following sector for advertisement of Integrated marketing campaigns:
Advertisements
They utilize TV commercials, Graphic ads(magazines and newspapers), and mobile ads such as Google, YouTube, Instagram, and other social media.
Sales Promotion
For the sales section, they allow their potential customers to acquire special offers and discounts on birthdays, special access to earlycomers, and discount offers.
Direct Marketing
In terms of direct marketing, Nike hops up on the authentic email response to signups, delivery, and reviews. They also choose to send promotional emails to its potential and signup users featuring high-profile athletes and celebrities.
Social Media
Nike utilizes social media for posting new launches and inspiring captions, Facebook messenger AR experiences, Instagram story ads, and YouTube ads to promote its marketing campaign.
In this way Nike used the cutting edge of digital and non-digital ways of advertisement to promote its integrated advertising campaign.
6 Powerful Integrated Marketing Strategies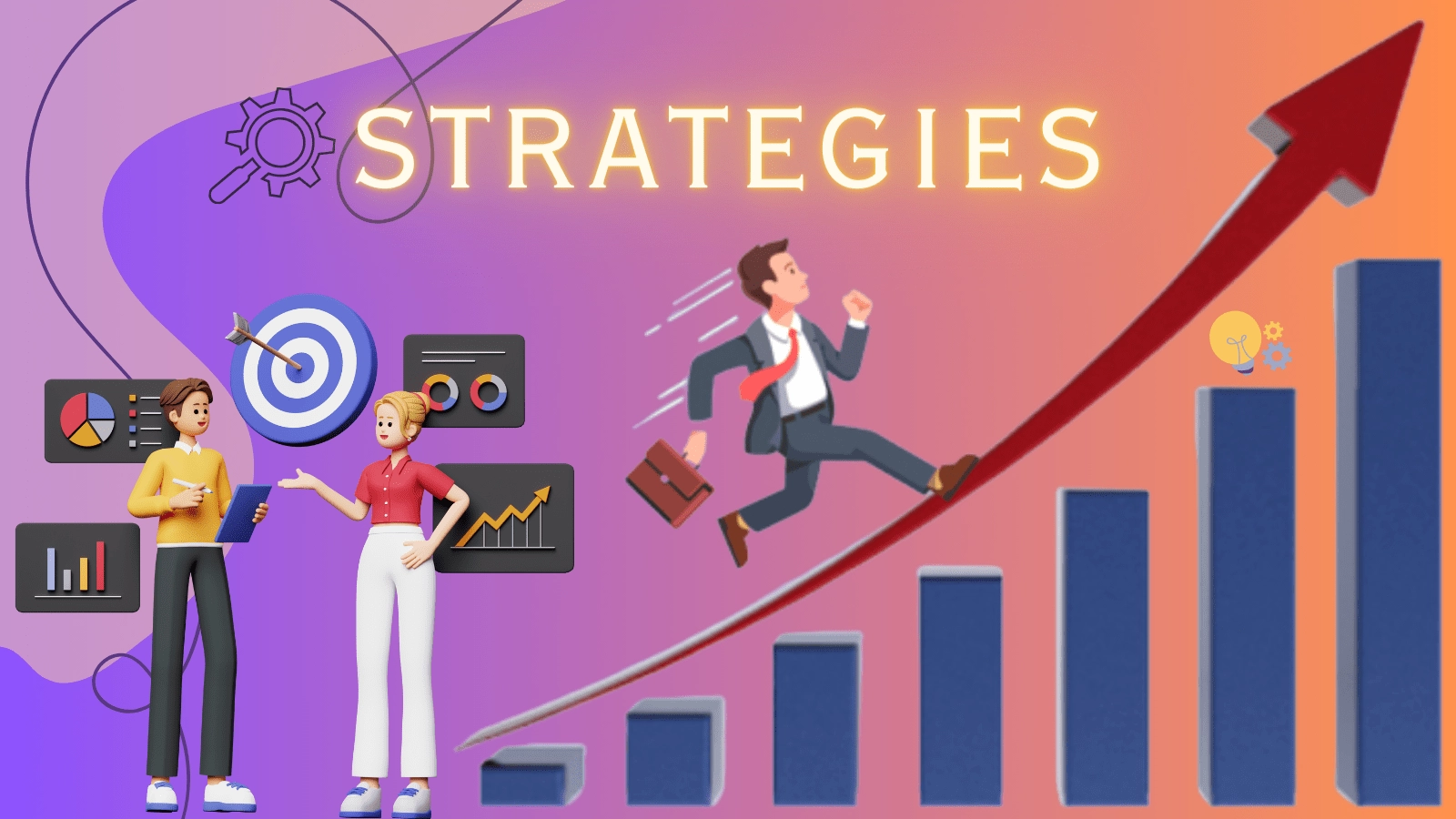 In this section, we will let you unlock the potential set of tactics to create influential marketing campaigns.
Know your audience.
Channel your strategy
Create Reusable content
Launch, measure and optimize
Budgeting for integrated campaigns
Equip your team with the right tools
Know your target audience:
Before you hop into designing your content for social media campaigns, you should first gather insights about the audience suitable for your marketing advertisement.
According to research, 91% of the customers were likely to get connected or shop from a label that offered relatable suggestions. And 85% of the leading marketers and businesses have started using personalization strategies to uplift revenues.
You can use any niche-oriented data to unearth the following information about your audience to understand them properly:
When they consume content
Their inspiration and barriers
Demographic data
Their purchase history
Channel Your Strategy:
After having clear insights about your target audience, move forward with planning your set of strategies for successful marketing campaigns.
The digital universe is as vast as the observable Earth. You need to be specific about the platform you want to continue your integrated marketing campaigns. Build strategies based on the platform you want to enhance your campaign's performance.
Marketing campaigns don't necessarily mean creating your presence on every digital or social media platform, you can exclude low-performing platforms, as the intention is to increase your focus on impactful platforms, optimize resources, and reach the targeted audience.
Create Reclaimable Content:
To optimize your consistency and productivity and to win over time management issues, you should opt for creating reusable content.
Creating and repurposing content increases familiarity, reduces the cost, and preserves time for other valuable tasks.
Try to create adaptable content for multiple platforms as it adds a bonus tip for accelerating integrated marketing campaigns and launchings.
Launch, Measure, and Optimize:
Coherent Marketing Campaigns are like a melody: it is peace when they are in harmony. But if there appears any mismatched condition, it all falls apart and starts feeling like torture, and the audience will start looking for a way to escape the experience.
In the above metaphor, you are the conductor to keep everything and everyone synced. And to provide alignment to the strategies, campaigns, and implementation, you need real-time insights about the launch campaigns.
Budgeting For Integrated Campaigns:
Do we have the need to remind you that integrated marketing campaigns affect money?
You can not spend your whole budget on marketing campaigns. According to a recent study, 91% of marketers assured that their efforts influenced revenue. And so far, only 76% of them reported on how the 4Ps of marketing (product, place, price, and promotion) directly affect revenue.
It is essential to understand that proving Return On Investments accelerates your chances of gaining a bigger budget next time.
Equip your Team With The Right Tools:
To stand out from your competitors and leave an impactful impression on your audience's mind, you need to equip your team with the right tools and software to achieve efficient results.
To stay out of the complexities that happen because of multiple platforms, brands and managers have started opting for automation tools like Socinator to ease the work and to avoid misconceptual complexities.
Such software helps the creators and marketers attain desirable results and pinpoints the trends and recommendations.
About Socinator- 
Socinator is a social mdia marketing  and automation software. It has a user-friendly interface along with powerful tools for automation that streamlines the workflow.
The software offers a distinctive set of comprehensive features such as auto-like and auto-posting.
With the help of Socinator, you can gain access to more than 9 social media platforms in one place, which adds a huge advantage for streamlining integrated marketing campaigns.
Following are some of the key features of Socinator that you can utilize:
RSS Feed
For creators, it is essential to provide its audience rich and informative content. Crafting content requires alot of effort and research on trending topics.
Socinator's RSS(Really Simple Indication) feature helps you curate and design trending content as it provides an option for pasting your desired url to discover your favorite brand creator's feed details.
Analytics and Insights
An essential aspect of marketing campaigns is to monitor and measure your campaign performance. The primary objective of your campaigns is to reach the targeted audience in a fun and effective way.
The analytics and insights feature of Socinator shows a path to improve your strategy and the integrated marketing campaigns content.
It can assist you in inspecting the post engagement in terms of like, share and views.
Enhance Consistency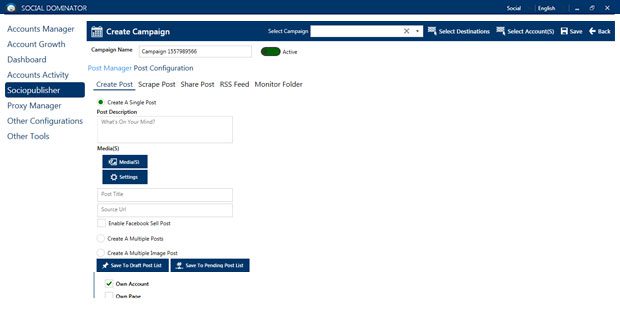 With the schedule feature of Socintor, you can increase your consistency in posting. Manual posting takes time and sometimes it can not be possible because of several reasons.
Scheduling posts makes you worry less and helps you devote your time to other essential functions for the marketing campaign.
In addition to this, Socinator assists you in auto following and unfollowing creators according to your niche, auto like to the posts and reposts as well as it auto comments and replies to the direct messages through chatbot.
Hence, aforementioned are some of the advantages that you can acquire using Socinator. It is one such ultimate solution for integrated marketing.
Also Read
7 Successful Social Media Campaign Examples To Learn From
11 Best Marketing Ideas To Skyrocket Your Social Media Marketing Campaigns
5 Remarkable Marketing Campaigns for Your Brand
Everything you need to know about Mobile Advertising
Wrapping Up
With the development of the digital era, the usage of marketing campaigns has increased.
However, the primary goal of integrated marketing campaigns is to spread a cohesive message through different platforms. Although, their implementation is a deciding factor in their success rates. You can utilize the strategies mentioned above to successfully implement your unified marketing campaigns.
Hence, many businesses have started using automation tools like Socinator to effortlessly streamline their campaign workflow and to dedicate their focus to more planning and integrated marketing strategies. So, what are you waiting for?