It seems that Facebook, Instagram, and Twitter have taken over the visual marketing world . But according to the statistics, with more than 445 Million active users per month, Pinterest seems to be establishing itself as the most preferred platform for business owners for marketing in 2023.
Also, with the advancing technology and stiff marketing competition, it has now become very difficult to maintain the brand presence over the platform. Therefore most businesses are using Pinterest Marketing Software to keep up with the technology and stay a step ahead in marketing grounds. 
Making use of social media automation tools have benefited many marketers and business owners to increase data collection, brand awareness and engagement. Also, it has been proven very time efficient. If you are unaware of such automation software, its features and benefits, continue reading this article. We will discuss all of it. 
What is Pinterest Basically?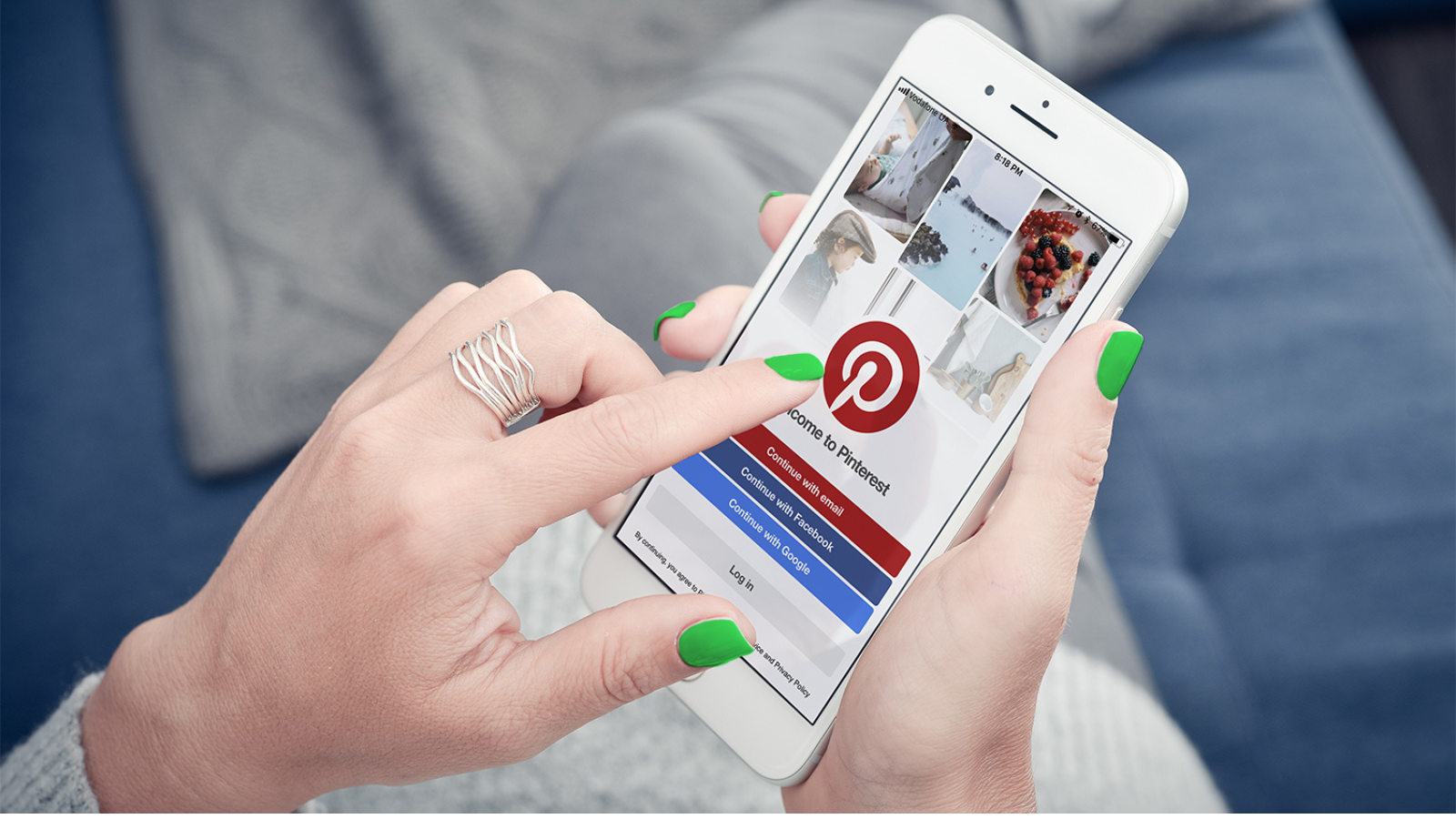 Pinterest is like a virtual bulletin board where users can find images and videos. Unlike other photo sharing sites, users get inspired by the shared contents rather than the stored contents. With over 320 million active users, Pinterest marketing benefits you to:
Engage customers

Spot emerging trends

Promote content

Drive in traffic

Convert visitors
While most people think Pinterest is a social media platform, it's actually one of the world's largest visual search engines. This means when people are looking for specific types of content on Pinterest like travel or food related content – your pins have a good chance of showing up in their results if you have involved the relevant keywords to those pins.
Some Amazing Facts on Pinterest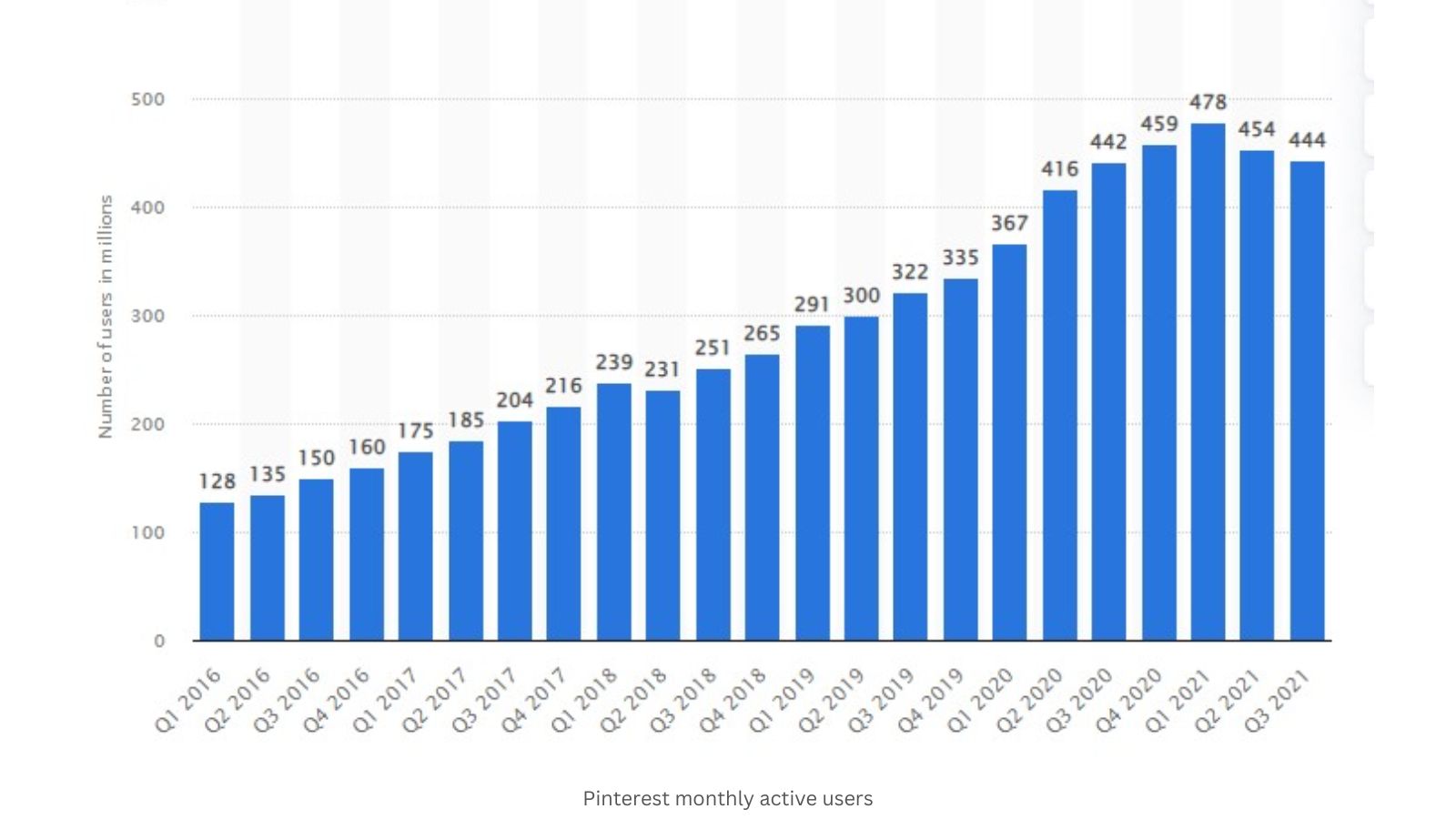 The average time spent by users on Pinterest ( per session ) is 14.2 minutes.

55% of Pinterest users log in with the intention of searching products.

Pinterest is the 3rd biggest social network in the U.S.

The average Pinterest user makes about 8 searches per month.

98% of users say they've tried something new they found on Pinterest.

And Undeniably- The 200 Billion pins means there is something for every industry.
Pinterest offers a unique opportunity for your business to show up and have a robust set of tools that you can leverage to drive traffic to your website, increase brand awareness and convert customers.
Hit The Play Button To Listen To This Article
Why To Use
Pinterest Marketing Software
?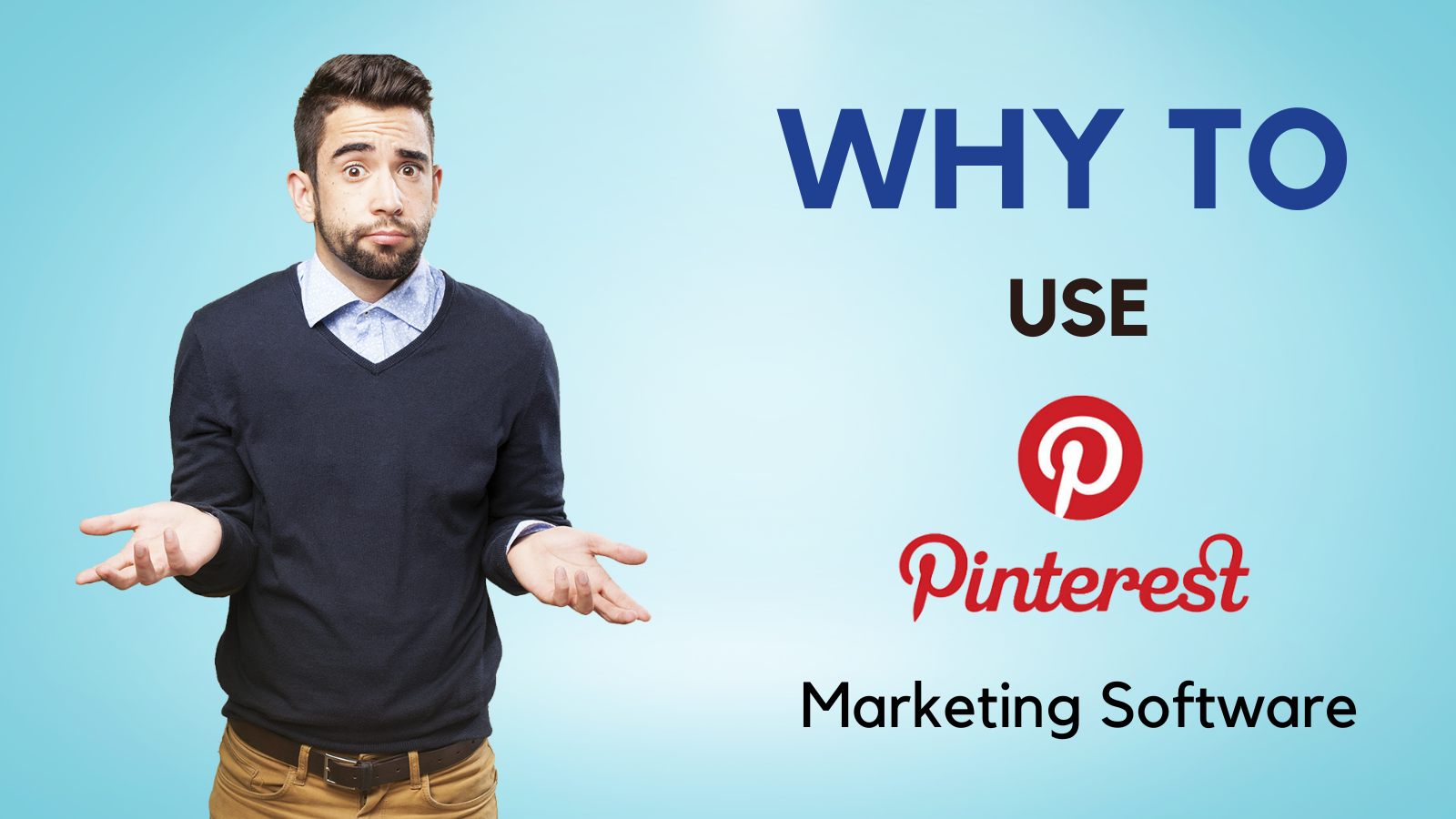 A Pinterest automation marketing software helps you automate all your activities on Pinterest. Many businesses are using automation software to reduce their time invested in managing social media presence and implementing marketing strategies. 
Socinator is one of the best Pinterest marketing software that enables you to enhance and automate your Pinterest marketing strategy effectively.
Below mentioned are some of the reasons why you should invest in
Pinterest marketing software
–
Increase Visibility – It is important to make sure your content is visible to the audience. Your availability for publishing any content may not coincide with your audience availability  whether it's due to varying schedules or time zones. But it's not similar while using pinterest marketing software. It works 24×7 and allows you to stay in touch with your followers whenever they are active.
Enhance search engine ranking – Every post links back to your source. In other words, the pins you are posting on pinterest are creating permanent backlinks for your business. Pinterest marketing software helps you to schedule Pinterest posts more frequently, which makes your business more visible in search engine results.
Increase traffic – Pinterest marketing software helps you to drive more traffic to your website. Since each of your pins act as a backlink, whenever your pins get clicked, they will take your customers to specific landing pages to promote your products or services. Therefore, you are driving traffic not only from people searching for your product or service, but also from people clicking on your pins.
Save Time – Generally It takes a lot of time to run social media marketing campaigns. From preparation to presentation, there are numerous steps involved. Rather than wasting time in managing marketing campaigns manually, you can use a Pinterest marketing software like Socinator. It gives you the best automation options like auto-post, schedule-post engagement responses and much more, which you can use to maximise time-saving.
Read More:
Learn How to Use the Best Pinterest Automation Software
Researchers Claim It's Important to Automate Pinterest Posts: Here's Why
5 Great Ways To Use Pinterest Scheduler Tool
Socinator – One of the
Best
Pinterest Marketing Software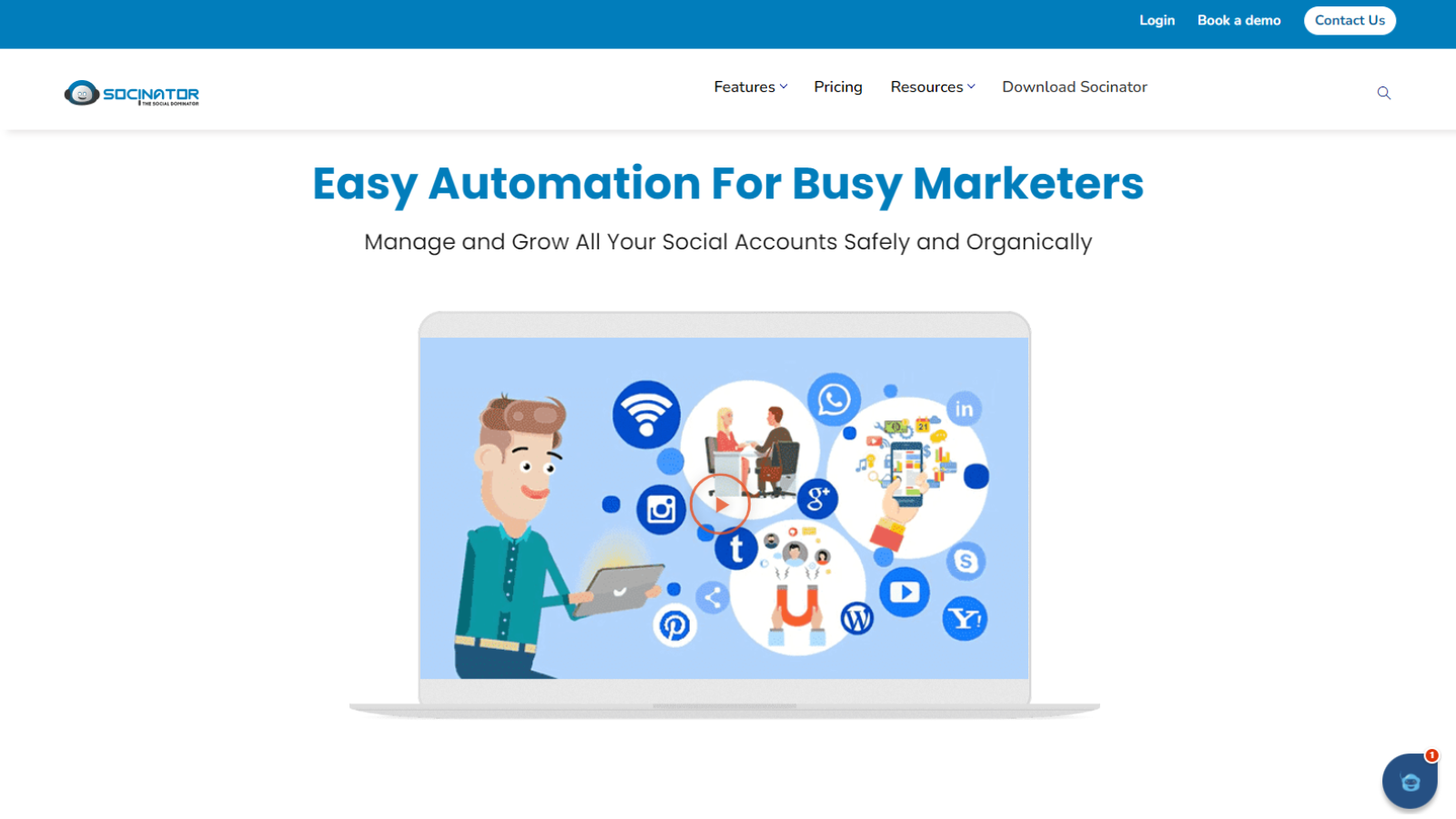 Socinator is a well known social media automation software, used by many businesses to automate their social media marketing strategies. Not only Pinterest, but it enables you to automate 7 other popular social media platforms that include Reddit, Quora, Twitter, Instagram,etc. Let's look out some amazing features of Socinator-
Auto follow – Socinator helps you follow lots of users of your niche automatically.

You can set it as per your niche and leave it while it follows hundreds of people automatically.

Auto Publish Posts – You can use Socinator as

Pinterest autopost marketing software

to publish posts automatically in defined time interval throughout the day
Add video pins – Enables you to post not only images but also video content to your pinterest account.
Schedule Pins – Instead of adding pins every certain time, arrange your pins in the form of an album. Use PinDominator to schedule your pins in a defined time interval. You can schedule a number of postings per day as per your requirement.
Auto comment – Increase your discoverability by auto commenting on identical pins.
Find and extract users – Use Socinator to search for followers, pinners or likers of your target audience. You can search by keywords, popular pins and so on to get inspiration from what others are sharing.
Activity statistics and reports – Provides you timely reports and statistics of your pinterest account activities.
Publish pins from RSS – It is easy to add blog images to your Pinterest account with the 'Pin It' button. But what if you can take images directly from your RSS feed? Using PinDominator you can add images directly from your RSS feed that is automatically pinned to your Pinterest board.
Socinator is the best Pinterest marketing software that puts all of these tools together into a methodology and effectively automates  Pinterest marketing strategy.
Pinterest Vs Facebook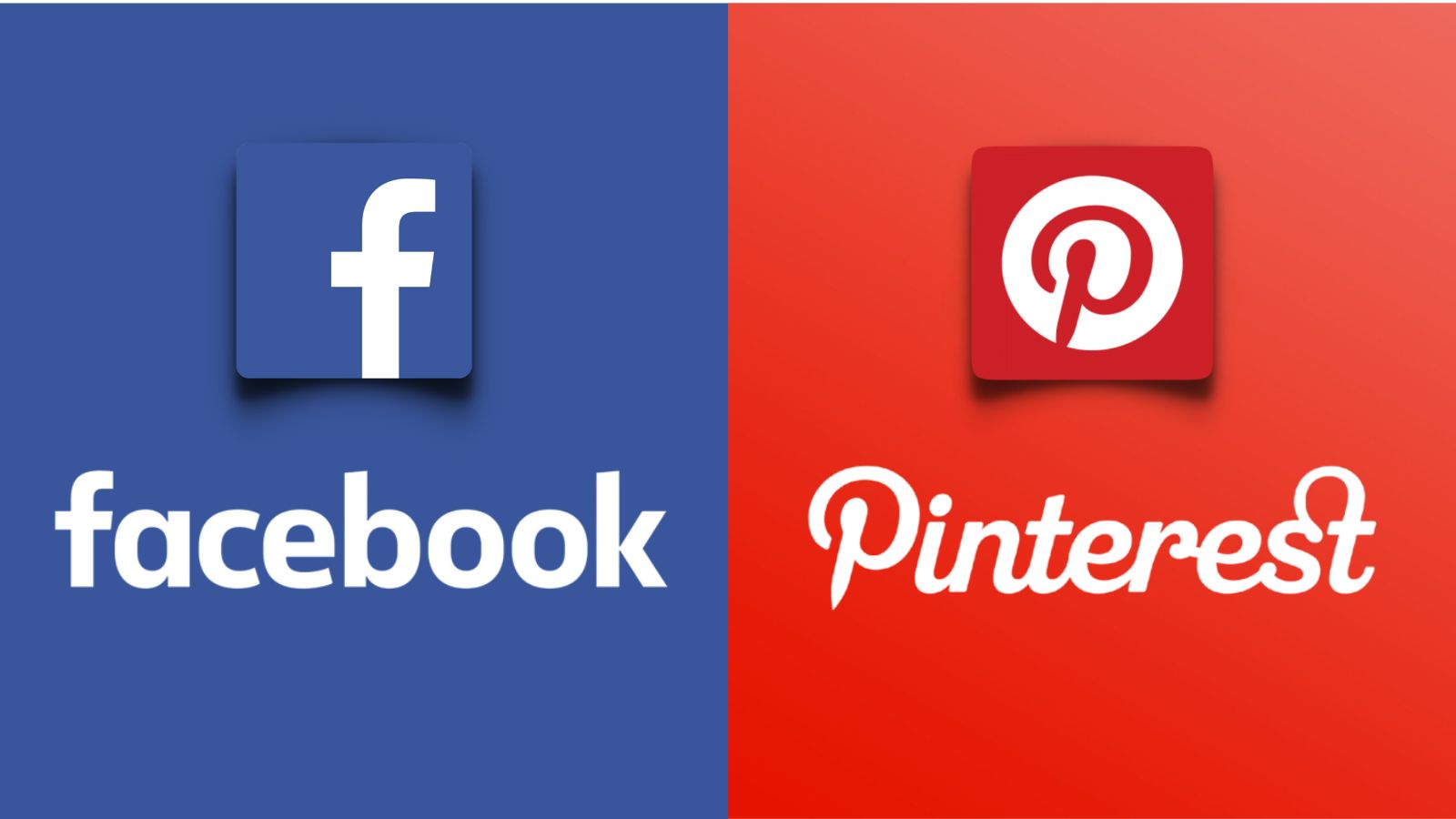 When you compare cost and effectiveness of the audience reach and ads, Pinterest users are 47% more exposed to a new product or service.
Facebook is more about direct text conversation and less about pictures whereas pinterest emphasises on visual marketing which works best when offering a product.
If someone saves your Pinterest ad and you turn it off, you still get the leads and sales for your ad campaign. On the other hand you turn off a Facebook ad, it disappears and cannot be found again.
Pinterest campaigns typically cost between $0.10 to $1.50 per engagement. Whereas Facebook CPC ranges from $0.50 to $2.00.
Pinterest ads appear to be more cost-effective and they're also easy to set up. By using promoted pins, you can attract new leads and drive traffic to your website.
Both Pinterest and Facebook ads are effective in audience reach. Considering your audience location, age group, and gender when comparing pinterest and facebook ads is important. The rest depends on your preference and budget to choose a platform that perfectly aligns with your brand. 
Conclusion :
Pinterest is becoming one of the best venues for businesses to promote their services and products through visual marketing. But marketing on Pinterest alone isn't enough. That's why marketers are using automation tools that assist them to manage several social media handles. 
You have already known the importance and benefits of using a pinterest marketing software. Next is to choose the best one. You can do a pinterest automation marketing software comparison or a survey for the same. This could help you to select the best marketing software for your business.
I would recommend Socinator as it covers all those automation aspects involved in effective social media marketing strategy. While all of your pins are managed, published, and analysed on Pinterest, you can also check your performance on other social media sites. Taking advantage of Socinator to manage your social media presence is an easy way to save time and drive more traffic to your website.