Did you know that Pinterest is the fastest social media platform in history to reach 10 million unique monthly visitors? Well, Pinterest might not be your top choice when it comes to social media marketing but can be your secret weapon if used in the right way.
Pinterest acquires over 150 million monthly active users. Marketers find Pinterest a great tool when it comes to selling products through social media. Moreover, it also a great promotional tool for bloggers and more than 14 million articles are pinned on a daily basis. Interesting, isn't it?
Of course! If you have any connections with social media marketing. The only problem with Pinterest is that unlike the other social media platforms it takes a lot of effort and time to get the most out of it. A regular business owner might not be able to commit. If you opt to hire a marketer or an agency, it's going to cost a lot. So, is there any other solution? Yes, there is. You can get quality work at lesser expenses if you go for a Pinterest automation software.
What is a Pinterest Automation Software?
It is a tool that helps you automate all the necessary functionalities without putting any efforts and wasting your time.
Why do you need an automation software?
As mentioned above, trying out all the Pinterest marketing tactics will take a lot of time and efforts. Moreover, you would also need some extra special skills to do it on your own. But if you start using a tool that can help pursue all your marketing tactics, it will be the best option.
Although there are a plethora of Pinterest Automation Softwares out there, you need to be assured that the tool you pick is trustworthy enough.
Furthermore, you should also be aware of the features and whether it is going to suit your marketing strategy or not.
Socinator-All in One Pinterest Automation Software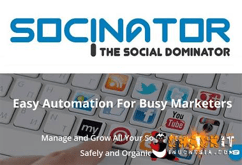 If you need a tool that has all the features required to make your account activities on full autopilot, Socinator is precisely what you need.
Socinator provides all the basic plus pro automation features that anyone needs to have when it comes to Pinterest automation.
Here's a sneak peek of what Socinator provides-
Auto Publish Posts-You can't just post all your posts once. Schedule your posts with Socinator and at the best timings. Socinator will post them all on your behalf without bothering you.
Auto Create Boards– With PinDominator, create as many as boards you need for multiple Pinterest accounts from one place.
Auto Follow– Following is an important part of any social media marketing strategy but following one by one is not that easy. Socinator can do the job for you.
Auto Comment– How can you miss comments in your marketing strategy? Socinator can do it for you. It's AI will make thoughtful comments on posts related to your niche.
Auto Unfollow– Unfollowing all the people who just unfollowed can be a big-time waste. Socinator will keep an eye on all the traitors and will unfollow them automatically.
Reports and Analysis– Whatever it does, you need to know about it. You will get a weekly or monthly report regarding all the activities made through the software.
Moreover, as Socinator understands the need of only targeting the right people, it never makes any wrong move by connecting to someone who is not related to your industry. It only follows, comments or likes the posts or users who are related to your niche and can help you grow.
Now that you've understood why Socinator is the best Pinterest Automation Software, it's time to show you how to use it.
How to use Socinator for Pinterest Automation
First thing first, before you get started, download the Socinator software from the host website and unlock it in order to use it.
Link Your Pinterest Account
After you've downloaded it, link your Pinterest account/accounts with Socinator by adding the credentials. Don't worry, your information is safe with us.
Add Your Industry Details
In order to provide you with the best results, Socinator needs to know about your industry details. Your details might include keywords, hashtags, location, etc. Once you provide all the required information, Socinator's AI will make sure that it derives highly targeted results.
Manage the Settings
Now that you've cleared the initial steps, it's time to move ahead with setting up the tasks. You can set up the desired automation process in just a few minutes. You can automate any features like auto-follow, unfollow, comment, pin, create boards, etc.
Sit Back and Relax
Congratulations! You've done all the necessary works from your side and now Socinator will keep it all going just according to the way you want.
Analyze the Reports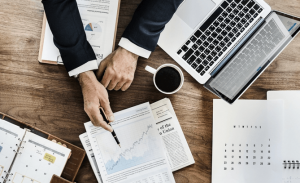 As Socinator provides weekly and monthly reports regarding all the activities made by the tool itself, you can easily understand the dos and don'ts for your future automation programme.
Keep an eye on the reports, analyze what worked and what not and how to improve future strategies according to that.
Wrapping it up
There are several tools that assure you maximum results but going through all of them and then deciding the best one is not a choice when you're running a business.
It's better to try out a Pinterest automation software that is already tried and tested by other marketing experts. Socinator is the exact tool that suits all the Pinterest automation needs. Besides Pinterest, it also deals with other top social media channels like Facebook, Twitter, Instagram, LinkedIn and many more.
If you really want to create a winning social media marketing strategy then you can no longer ignore Pinterest. And to get started with Pinterest, you need the perfect companion by your side and Socinator is the perfect companion.

Quick Links: