'Tis The Season. 'Tis Christmas. 'Tis that time of year once again…
The Christmas lights are turning on, holiday music is playing everywhere, and the Christmas joy is in the air.
It also heralds the arrival of a massive influx of holiday advertising on our social media feeds.
Although, it might seem difficult to compete if you have limited time or budget. But what can go wrong with the exclusive 12 Days of Christmas marketing theme?
12 Days of Christmas social media posts format is successfully trending on social media right now- and for a good reason, it's great for increasing page engagement and spreading brand awareness. The 12 Days of Christmas postings is a long-running competition with minor prizes awarded for everyday interaction.
Click On The Play Button To Listen The Article:
What Is A 12 Days Christmas Marketing Strategy?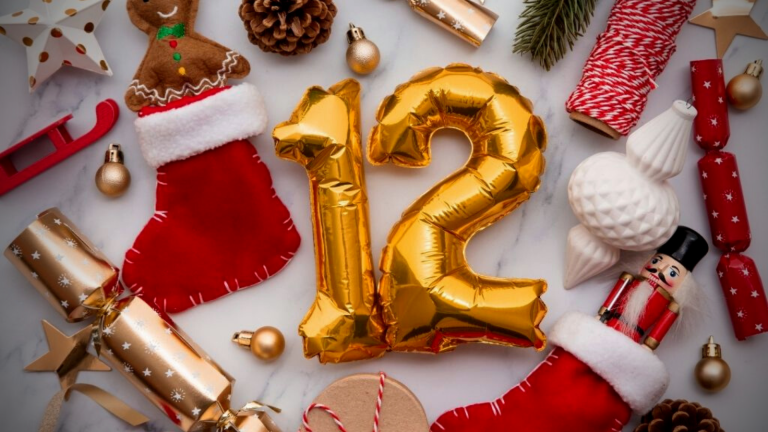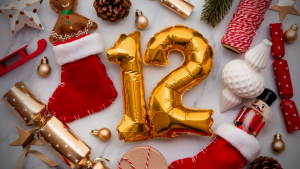 Every day of a 12-day holiday marketing event is an unveiled surprise of a new piece of content or sales item. It increases excitement and anticipation while giving them a cause to visit your brand. Once on your website, they could check out that item or even more!
Running 12 Days of Christmas on your social media platforms has clear advantages since it encourages your followers to share your content in order to increase their chances of winning, in addition to visiting your page every day.
Sounds like something you'd be interested in doing. But how would you go about doing it?
To help you increase your social following, we have designed a Christmas social media advent calendar with 12 fantastic post ideas!
But, But, But, Before we dive into the 12-great Christmas social media posts, let's take a brief look at when you should start putting this strategy into action.
Also, stay tuned to see how Socinator will help you ski skillfully through the heavy snow of the Christmas competition.
When Should The 12-Day Christmas Marketing Begin?
The 12 days of Christmas traditionally begin on Christmas Day, December 25, and go until January 5. However, many companies launch "12 Days of Christmas" marketing leading up to Christmas, offering daily discounts and incentives to encourage sales.
Advent, which starts four Sundays before Christmas and finishes on December 24, is the term for the four weeks leading up to the holiday.
The timing of your 12 Days of Christmas marketing promotion will rely on your goals, shipping dates, and other aspects specific to your brand, so make sure to plan well in advance!
So, is it before or after Christmas for you?
Also, have you come up with a strategy for your Christmas social media posts yet?
If not, don't worry- We have designed a Christmas social media calendar with 12 festive content ideas to help you grow your social following!
Holiday beats everything, but a great social media Christmas strategy is even better than everything!
12-Day Christmas Marketing Strategies To Try This Year End
Day 01:

Give Your Logo A Holiday Makeover
For the holidays, many well-known brands redesign their logo. At first, it contributes to the enthusiasm of the Christmas season among your audience. Simple visual design modifications are sufficient. You may edit your images for free on several websites, and you can add seasonal graphics and effects.
Day 02:

You Can Never Go Wrong With The Classic Giveaway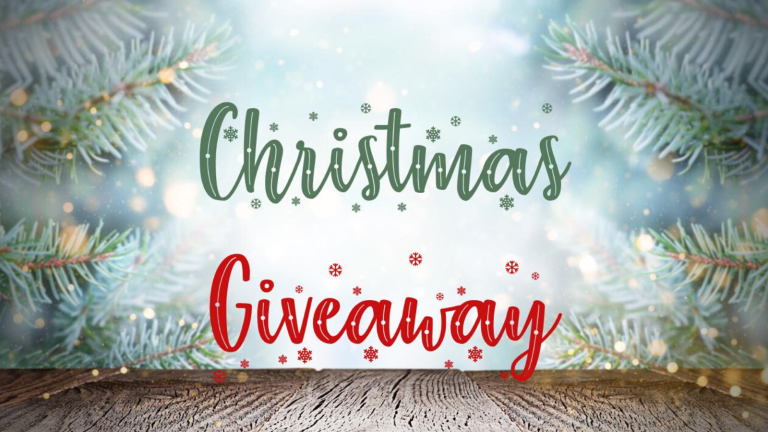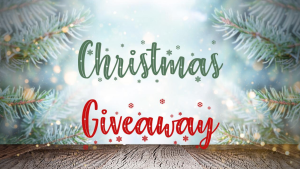 Every marketer knows that traditional gift promotions are the most effective. It involves encouraging participants to like, share, follow, tag, and comment on the post to enter the contest and a certain number of participants as winners. These gift promotions are consistently effective because they are simple to carry out.
Note: Ensure that the item you are giving away is enticing so that people sign up for the campaign.
Day 03:

Ask To Share Favorite Holiday Recipes
Holidays are greatly influenced by cuisine, and we have all had our favorite delicacies growing up. Ask your followers to submit their favorite Christmas recipe in the comments! The best recipe wins a 10% discount coupon, and the winner will be announced in a post the following day! A great idea for Christmas social media engagement posts boost.
ALSO READ,

7 Powerful Social Media Marketing Ideas For Christmas 2022
11 Best Marketing Ideas To Skyrocket Your Social Media Marketing Campaigns
Digital Marketing Supremacy Era: Know It All
Day 04:

Christmas Poll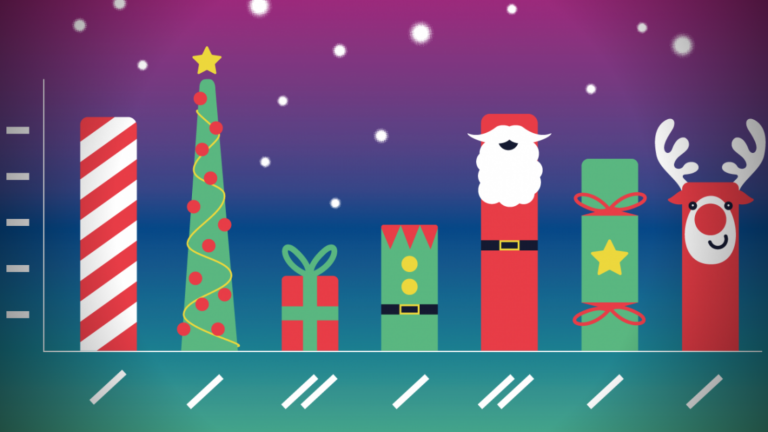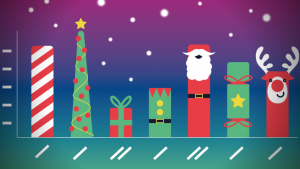 A poll may be a wonderfully entertaining approach to boost engagement in an interactive Instagram story or LinkedIn poll! Request votes from your followers for their favorite Christmas music, movies, or cuisine, then post the results.
Day 05:

Share Product Or Service-Related Holiday Tips
Can you provide any advice or strategies to lessen the stress of the Christmas season? Put yourself in the position of your client: Consider the pressures they are under over the holidays and come up with some original ideas for how you may support them during this hectic time.
Day 06:
Email Video Greetings As Christmas Social Media Posts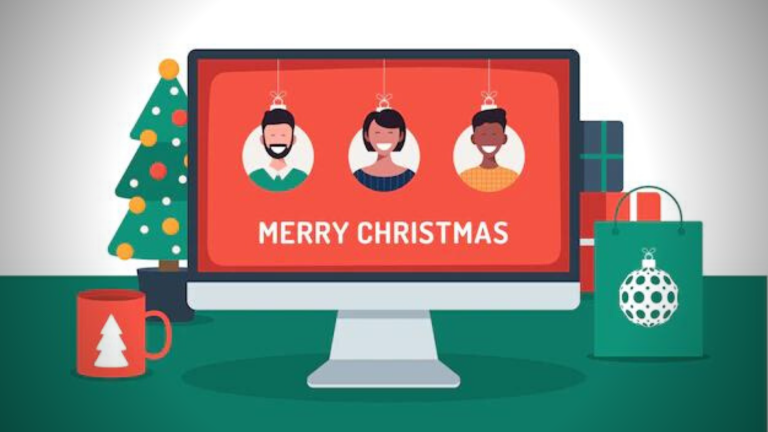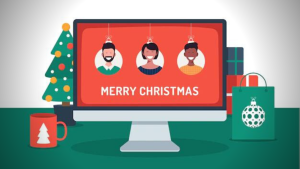 To add to your upcoming email message- simply film a video. Video is the only marketing media that can convey information as swiftly and clearly as it does. The holidays are the ideal time to engage your audience personally.
The use of emotions and a personal touch, video can help you establish a connection with your audience and compel them to interact with you. Try to express mindfulness of emotions associated with the holidays- appreciation, being at home with family, goodwill, etc.
Simply posting content is not enough to reach out to customers. You need to establish a warm connection with your customers. And the only way to do this is to actively engage and communicate with them.
Create a festive mood for your audience, especially during Christmas, and work to acquire their likes and comments on your content. Respond to the questions and engage in conversation to increase interaction and reach.
Also, avoid posting the same thing on every platform. It will pique the audience's interest. Try to come up with fresh ones for each platform.
But have you ever considered how you will run all these platforms single-handedly? Is it possible to manage and post on all social media sites?
It is, indeed. If posting, leaving comments, responding to customers, and other repetitive tasks get you down, then some marketing automation tools are perfect gift for you this Christmas.
Socinator:

The Santa For Good Christmas Social Media Posts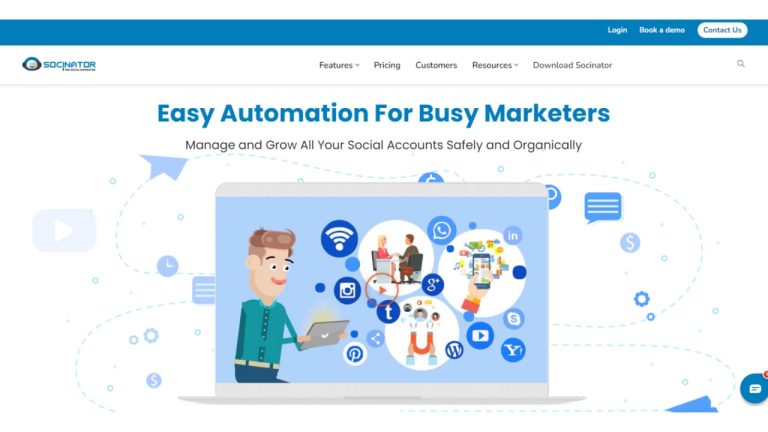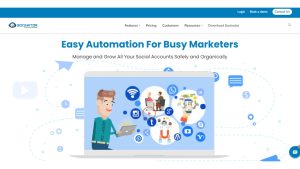 There is numerous social media management software available on the market. But, if you want to acquire the features for cheaper money, go with Socinator.
It has automatic functions like auto-like, auto-comment, auto-post, and auto-reply for nine 09 of the top social media sites. Its distinctive features facilitate your work and require less backbreaking work. All you have to do is set the post's date and time, and it will automatically post it and, if you choose, repost it.
Additionally, it can curate content using RSS feeds, monitoring folders, and other methods.
Sounds like a perfect Christmas gift for your business, Right?
Moving on…
Day 7:
Holiday Gift Guide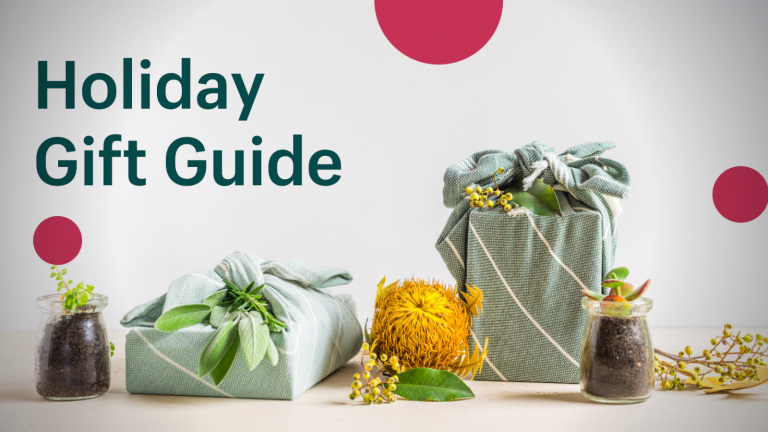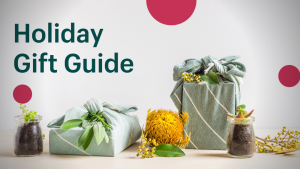 Everyone finds holiday gift-giving to be a difficult undertaking. Sharing your company's holiday gift advice on social media is a terrific method to drive more visitors to your website. Making a personalized hamper is a fantastic way to reduce their gift-giving stress. Consider creating a gift list to entice your followers to purchase more items.
Day 8:
Express Your Support For A Worthy Cause
This holiday season, support a deserving organization and urge your readers and followers to do the same. People want to support and patronize brands that share their beliefs and support similar causes. To promote the cause to both of your audiences, find a nonprofit cause with the same beliefs as your business. Work with them on a "giving" promotion.
Day 09:
Favourite Christmas Joke/Pun
What does Santa suffer from if he gets stuck in a chimney? Claus-trophobia!
Share your favorite corny Christmas joke with your audience to add personality and fun to your brand. Bonus points if it contains a pun!
Day 10:
Execute Gift Card Marketing
Compared to a few years back, customers intend to present more gift cards and luxury items to their loved ones. Gift cards are secure for services or retail purchases. Even when businesses deal with inventory restrictions, they are simple to deliver, arrive on schedule, and help the business lock in income. Offer discounts on gift cards to entice customers to do business with you again.
Day 11:
December Sale To Save In January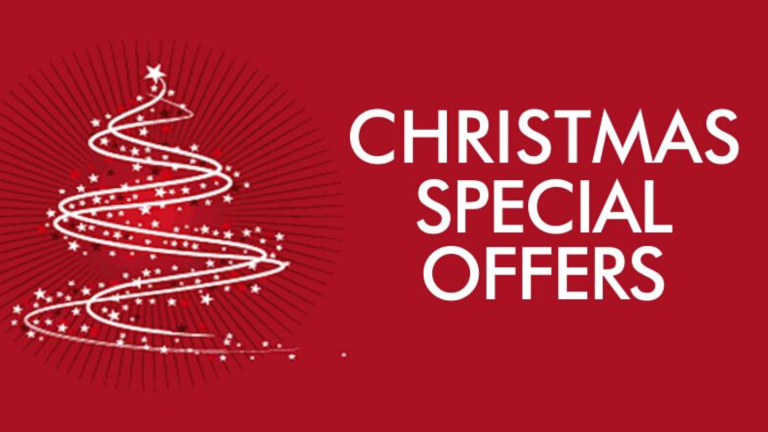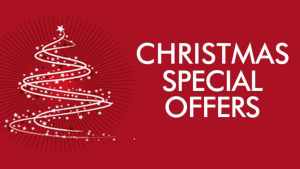 Give your holiday sales consumers a discount code for future usage as a token for "thank you" (like January). After the Christmas season, it helps to entice clients to return to your shop.
And finally, for the D day to present one of the best Christmas social media posts.
Day 12:
Offline Treasure Hunt Giveaways
Since everyone is "getting online," it's crucial to remember that offline methods are effective when compared—especially when paired with digital technology.
Create a social media Christmas interactive posts like treasure hunt with hints posted on your social media pages. The hunt's victor will get fascinating rewards. The fact that the quest might culminate in their real shop makes this marketing extremely effective.
Put All The Christmas Social Media Posts Together,
We completely understand if your mind is about to explode. It's a lot to process.
But don't worry; all you need to do for Christmas social media posts is to offer something of worth, and people will follow you around!
And if you believe you are not nearly Christmas-ready with your Christmas marketing yet, then Socinator is the perfect tool.
We hope this blog has sparked your curiosity enough to get you thinking about creating marketing ideas like 12 Days Christmas campaign to get amazing post engagement for businesses!
Have fun with it at the end of the day. Happy Holidays!
P.S. Don't forget to use hashtags!