You may own a small business, a large company, or a freelancer who wants to share their passion with other online platforms. 
No matter what category you fall into, leveraging your social network marketing is essential to building brand awareness and growing your customer base. 
It is a year-round process, but the holiday season is a great time to use social media platforms to create great Christmas and Halloween marketing ideas campaigns.  
Events like Cyber ​​Monday, Black Friday, Halloween, and Christmas holidays are great opportunities to boost sales.
As you know, Christmas is one of the most awaited holidays, and taking this opportunity to tweak these holidays and boost your brand on social media platforms is one of the best opportunities one can have.
That is why we have collected a list of activities to inspire you and create the best Christmas campaign for your audiences. 
Whether you are focusing on Pinterest, Facebook, Instagram, or any other platforms, these ideas will help you get your social media accounts ready for the holiday season.
Without any further ado, let us get started with our ideas.
Click on the play button to listen podcast:
Top 7 Social Network Marketing Ideas For Christmas
1. Make Your Social Media Account Notable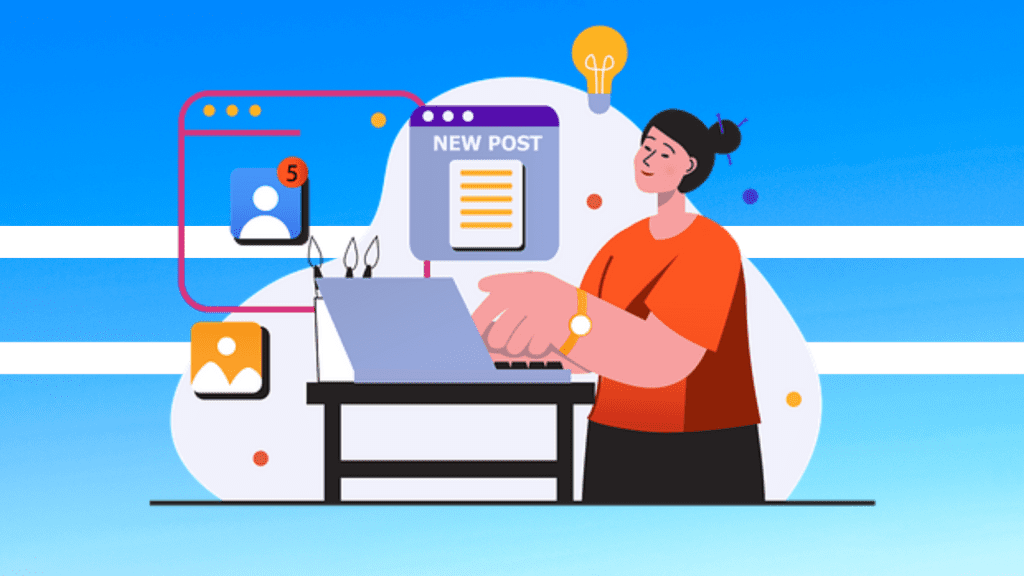 The physical appearance of your product or website attracts customers. To represent your festive excitement, you can polish your social media pages. Redesign your brand page with congratulatory words, inspirational quotes, images, and attractive cover photos surrounding your content.
It helps to attract customer attention and allows you to mark exciting Christmas discounts and offers on your photos.
Pro Tip: You can also post red and green color content that captures the spirit of Christmas or images of a memorable winter paradise. 
 2. Run a Christmas Giveaway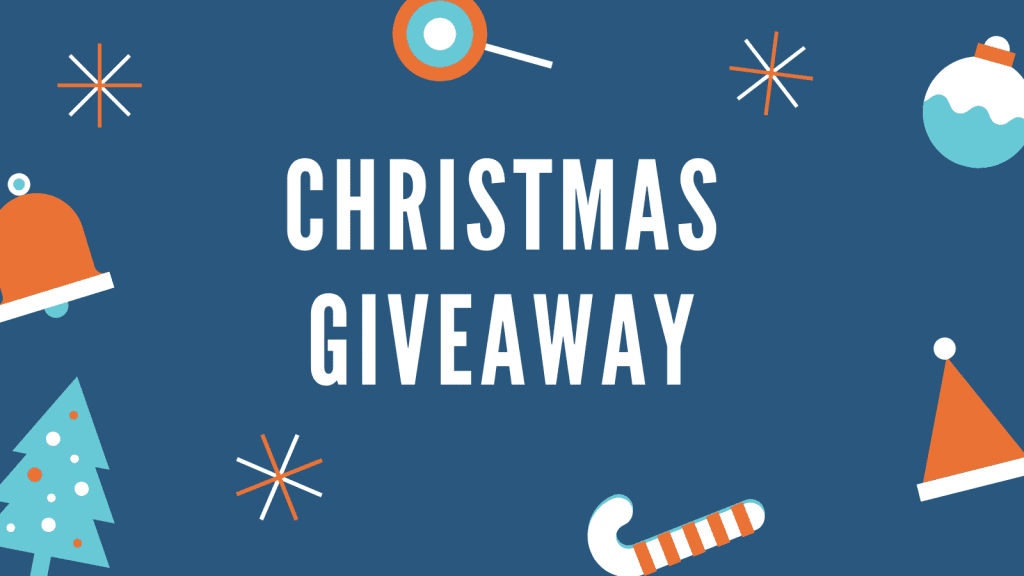 Running a social media giveaway campaign is not only good in terms of raising brand awareness and helping you generate more leads.
Christmas contests are tactics that can create a boom in your brand. By giving your existing followers an incentive to attract new followers in exchange for the chance to win what you offer.
For Example- Some brands offer their audience a free vacation, gift cards, free products, and sometimes cash.
Other than this, most brands ran a holiday giveaway campaign on Instagram offering free products, where participants are requested to follow their desired page, like their post, and tag three friends.
Such promotions increase brand awareness and engagement on your page. They will attract more viewers to your post, and as a result, they will discover your page. 
3. Offering Christmas Gift Cards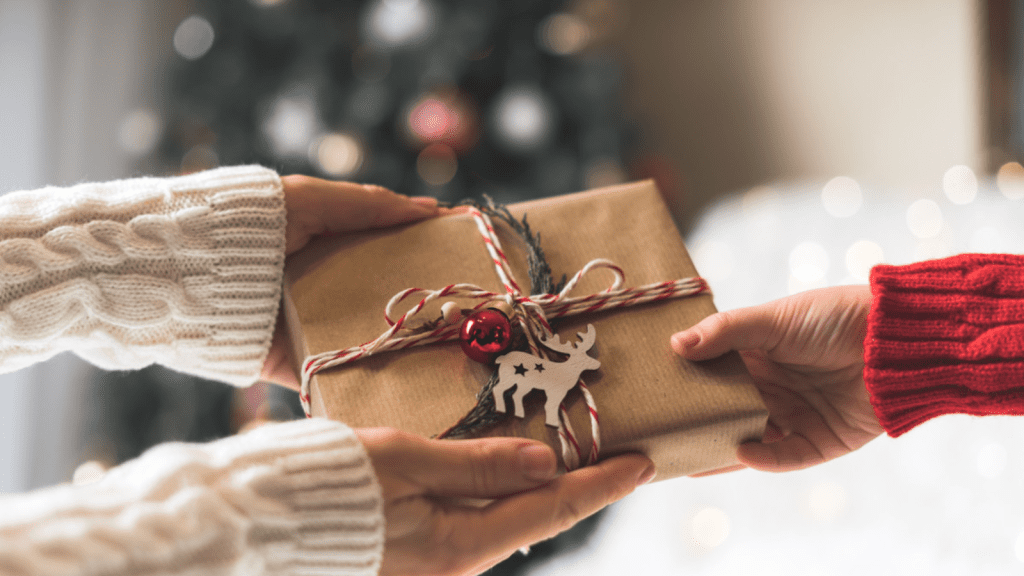 Looking for some exciting ideas to boost sales during the Christmas holidays?
Why not give your followers gift cards? As mentioned earlier, this is a great way to generate additional sales promotions.
What if you just started a new business or are new to social networks for small businesses in general?
Offer gift cards to get your page noticed on social media.
It's a fun activity for shoppers and businesses altogether. This way, you can spread the word about your brand, let people know about your products, and clear out old inventory before Christmas.
Precisely impact them well into your social network campaigns and your followers will love them!
Let us continue.
4. Set Up a Christmas Sale Landing Page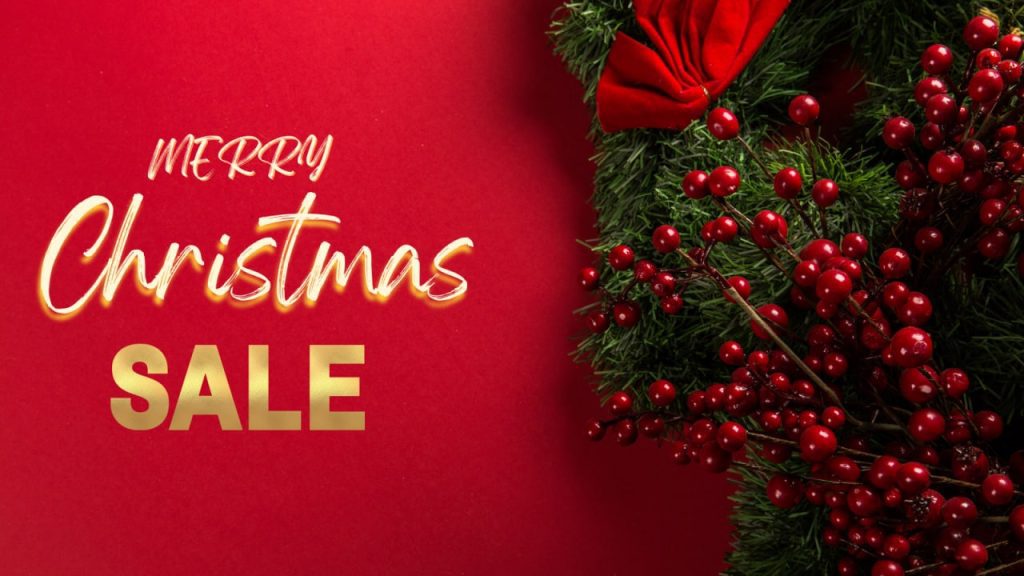 Perhaps you would like to create a personalized and attractive Christmas-themed landing page to promote your site's special offers and discounts. However, if you are an e-commerce brand or a client of a B2B company, the presence of private topics can help lead to increased visibility in lead generation.
For example, you can promote your landing page with a limited-time sale ad that lasts until Christmas Eve.
5. Post Attractive Stories on Social Networks.

Posting compelling stories on platforms like Instagram and Facebook is a key marketing technique to attract customers to your brand. You can publish trending content to grab more attention from users virtually. Influence your followers with exclusive hashtags and publish holiday-themed posts on their various social networks.
Take the assistance of multiple types of content publishing modes like stories, reels, etc., on social networks as it increases users' interest and retains their attention on a high-priority basis. 
Note: Verify whether your content is fully arranged systematically or not before the festive season starts.
Further, you can start small polls on various social networks such as Instagram, Facebook, and Twitter by asking different types of questions to your followers and sharing the answers in separate posts.
Read These Blogs For More Awesome Ideas:

Inbound Marketing Automation: 6 Killer Ways to Address Solution
Scale Your Business With White-Label Facebook Ad Management
10 Kickstart Tips To Take Your Twitter Followers To The Next Level
6. Collaborate with Influencer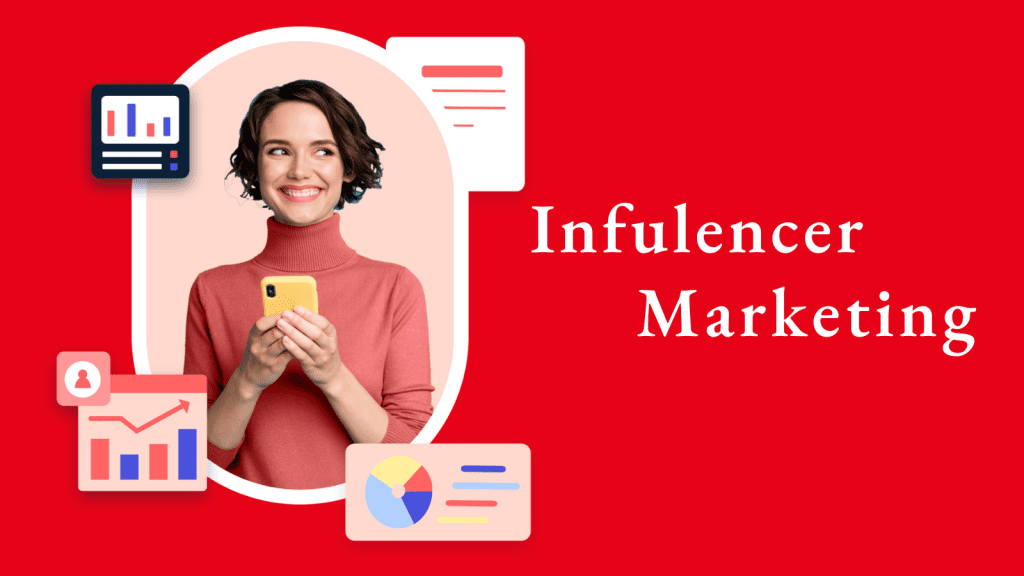 Nowadays, social media influencer marketing is getting more effective and getting popular among marketers. It helped many businesses to establish themselves as a brand.
It is because social media creators with a large number of followers have proven to be very valuable for companies, especially during holidays when people intend to buy more products. 
The most popular platforms for these creators have proven to be Facebook and Instagram, with 71% of users saying they influence their holiday shopping decisions.
You do not have to wonder why marketers put so much effort into influencer marketing.
Now, if you decide to use influencers to market your product, we have to focus on a few essential points.
First, it is very important to find the best creator for your niche. Then you have to decide your campaign goals, budgets, how to reach influencers, and more.
So use a trusted platform that helps you throughout the process.
All in all, we highly recommend using influencers to reach your audience for your Christmas marketing campaign.
Now, We all know the benefits of influencer marketing, but there is another important factor that plays a key role here: hashtags.
7. Plan a Christmas hashtag campaign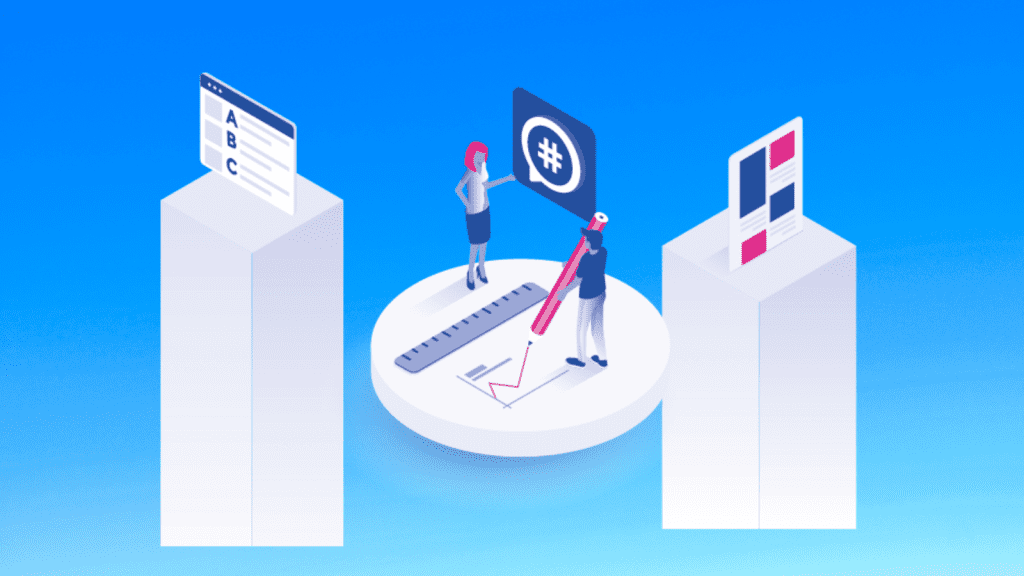 One of the best ways to increase your brand engagement is to create a hashtag campaign for your product.
Create your own Christmas hashtag for your brand. Hashtags can enhance and support your brand, increasing sales and UGC. When fans of your brand post about your brand and its products, you can ask them to use hashtags.
In addition to your hashtag campaign, plan a good competition with festive hashtags on the social network. By posting user-generated content, you influence more users to join your brand and become brand organizers.
Socinator; Best Social Network Analysis & Automation Tool
We all have so much to do on our daily schedule that we cannot spend time with family and friends. And most importantly, our work is no longer 9 to 5 on an ever-growing to-do list. Raises our stress levels.
We are all looking for tools to automate and manage our tasks.
Luckily Socinator, the best social media marketing software is here to help us out.
Socinator is the best business social network tool that you can use to automate your social media accounts to reach millions of people around the world. Being a marketer, you must have thought to save some hours in your day, right? 
With Socinator, you can schedule your posts across multiple networks simultaneously, including Instagram, Twitter, Facebook, Google+, LinkedIn, etc. In addition, it can curate content via RSS feeds, monitoring folders, and others. It has some exciting features that can help you grow your social media accounts. like;
Instagram Automation                
Grow your Instagram account 10x faster: 

Auto like Auto follows Auto comment, Auto repost, Auto message, etc.
Facebook Automation                     
Increase engagement and audience reach;

Auto Comment, Auto Friend request, Auto accept a request, Auto like Auto joining group, Auto un-join group, etc.
Using facebook you can grow your social network for small business within no time.
Twitter Automation
Increase activity on Twitter to increase engagement and ROI:

Auto follows, Follow back, Auto retweet, Autos like Auto comments, Auto message, and many more.
Youtube Automation
Plan your YouTube account on autopilot and watch it grow.

Auto subscribes, Auto Follow, Auto Unfollow, Auto like Auto unlike, and many more.
Quora Automation
Auto Downvote Answers, Auto Friend Requests, Auto Upvote Answers, Find And Extract Users, Find And Extract Answers, and many more.
Pinterest Automation 
Boost your Pinterest account to accelerate your growth and increase your sales by 20x.

Auto Follow Back, Auto Follow, Auto Repine, Auto Create Boards, Auto Unfollow, and Many More.
Linkedin Automation
Grow your professional network and connect with potential partners and clients on the go.

Auto Endorse Connections, Auto Engage with Likes and Comments, Auto Reply to messages, and Many More.
Reddit Automation
Increase your activity on Reddit to increase engagement and ROI.

Auto publishes posts, Auto Downvote, Auto Upvote, and many more.
Other Socinator Features
Automatic posting from RSS and automatic URL shortening, automatic Captcha verification, detailed reports for each activity, built-in browser for each network, analytics, and growth metrics.
To Wrap it Up
From Christmas to New Year's Eve, marketing campaigns for the holidays require planning. By gathering the key ingredients and planning your content on a realistic timeline, you can take steps to ensure a successful social media campaign for the 2022 holiday season.
There are so many social network sites for business are growing in the market using automation tools. But here, you can use Socinator which is the best marketing automation software available in the hawk that can boost your brand in this festive season.  
We hope you find our ideas interesting about how to create a Christmas social media campaign.
Whether you are doing a Christmas countdown, giveaways, a photo contest, or collaborating with influencers, do not forget our step-by-step guide.
Thank you for reading.