LinkedIn is a social networking platform that's best for professionals and businesses. It was founded in 2002. Therefore it has grown to be one of the world's largest professional networks. With over 740 million registered users in over 200 countries and territories. LinkedIn allows users to connect with other professionals, share their expertise, and build a brand online. 
The platform provides a large range of tools and features. To help individuals and businesses grow their network, showcase their accomplishments, and stay up-to-date with industry news and trends. In today's competitive job market, we all know how important having an online presence is for professional success.
One of the key features of LinkedIn is automatic posting, which allows users to schedule & publish content automatically. Creating automatic LinkedIn posts allows you to save time and effort while strengthening your brand. By staying relevant, informed and demonstrating thought leadership, and increasing your reach.
In this article, we will explore nine ways where Linkedin post automation can help you be invincible in the eyes of your professional network, and teach you how to make the most of these points to achieve your professional goals.
Listen to this Podcast here:
Here are 9 Ways Automating LinkedIn Post Can Make You Invincible
Automating LinkedIn posts can be a game-changer for professionals and businesses looking to establish a strong online presence. If you want to stay consistent, try these LinkedIn tips to be ahead in your social media game –
1. Build Your Brand
The branding and reinforcing for your brand can be done effectively with automatic LinkedIn posts. When you consistently share content relevant to your industry, you can benefit from authority. You can portray yourself as an expert in your field and build a reputation for thought leadership.

You need to enhance your brand and increase your visibility.  It's vital to post Content like- articles, blog posts, infographics, videos, and updates. Also, post about your professional accomplishments or speaking engagements.

You should post consistently and engage with your audience by responding to comments and questions they may have. By leveraging the power of Linkedin posts, you can establish a strong personal brand that can help you stand out in a crowded marketplace to attract new opportunities.
2. Stay On Top Of Mind With Your Network
By sharing interesting and relevant content regularly, you can stay on top of the mind of your network and position yourself as a valuable resource. Such regular automatic LinkedIn posts can help you stay in touch with your network and keep them engaged.

You should ensure your post is interesting for the audience and tailor your content to their interests and needs. ALSOhould not include visuals, such as images or videos, to make your posts more eye-catching and shareable.
Finally, be sure to ask questions or solicit feedback from your audience to encourage engagement and conversation. By leveraging the power of LinkedIn post automation, you can strengthen your connections with your network and build long-term relationships that can benefit your career.
3. Demonstrate Thought Leadership
To establish yourself as an authority in your industry, you should showcase yourself as an industry expert. Aim to automatically share LinkedIn posts that are informative, insightful, and relevant to your audience. It could include articles, blog posts, whitepapers, infographics, or videos, to showcase your knowledge and expertise in your field. You can use LinkedIn posts as an effective tool for demonstrating your thoughts via leadership. 
You should engage with your audience by asking questions, soliciting feedback, and responding to comments to demonstrate your expertise and build credibility. By consistently sharing valuable and informative content, you can position yourself as a thought leader in your industry to attract new followers. And establish a reputation that helps you advance your career.
4. Increase Your Reach
By using an automatic posting tool, you can schedule posts to be published at the most optimal times, increasing the likelihood of your content being seen by your connections & potentially new followers.

Such Automatic LinkedIn posts can help you boost your reach on the platform, and help you post content consistently in your network, without manually logging in to the account every time. It can help you attract new followers, expand your network & boost your post engagement. 
You should optimize your posts for maximum visibility and consider using visually engaging images, videos, keywords, and hashtags. For helping your content get discovered by the right audience you need to provide value to your audience by sharing informative, or thought-provoking content.

5. Save Time And Effort
In comparison to manual posting, automatic LinkedIn posts save time, and effort by eliminating the need to constantly log in and post. Getting an automatic posting tool such as Socinator can help you schedule posts in advance. And also set them to go live at the best time, allowing you to focus on other vital tasks. It is helpful for individuals and businesses with limited time and resources, as it lets you consistently publish content without renouncing other tasks.
To set up automatic posting effectively, start by identifying the type of content you want to publish and the frequency at which you wish to post. Then select the best posting tool that fits your needs and integrate it with your LinkedIn account.
Once the tool is integrated, create a content calendar and schedule posts in advance, ensuring that each post gets optimized for maximum visibility using keywords and hashtags. Finally, monitor the performance of your posts and adjust your strategy as needed to ensure that you're achieving the desired results.
6. Showcase Your Accomplishments
The ability to share your successes with your network consistently through a LinkedIn post can help you showcase your achievements. When you share post updates on your professional accomplishments, you build credibility and potentially help you attract new job opportunities or clients.
Using a LinkedIn automation tool like Socinator, you can automatically share your LinkedIn posts to highlight your successes. And consider sharing articles, blog posts, or other relevant content that you've authored or contributed. Posting updates about the awards or accolades you've received, or sharing exciting news about your career or business can add mileage to your profile.
You can also use LinkedIn's "Recommendations" feature to request endorsements from colleagues or clients, which can help further showcase your skills and expertise. By consistently sharing updates on your accomplishments and successes, you can establish yourself as a valuable and respected member of your professional community.

7. Stay Relevant And Informed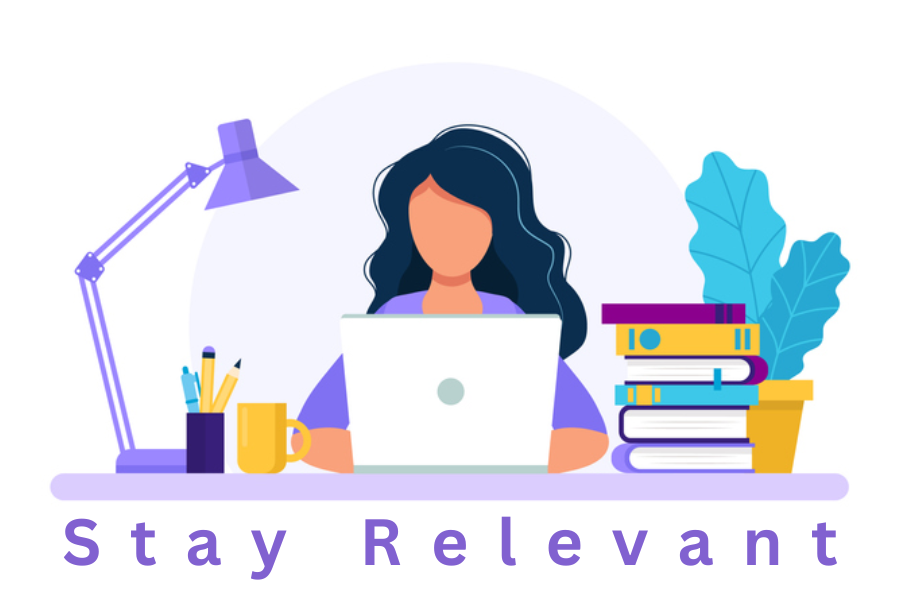 Posting regular and engaging industry-specific content can help you establish yourself as an expert in your field, stay informed on the latest developments and potentially make valuable connections. You can easily share and consume content relevant to your industry or profession with automatic LinkedIn posts.
For being relevant & informed, you should consider sharing news articles, thought leadership pieces, or other industry-specific content. And highlight your expertise or showcase your unique perspective.
You can automatically like LinkedIn posts to engage with other professionals in your industry by sharing and commenting on a post. And participate in relevant LinkedIn Groups, and attend virtual events or webinars. By staying active and engaged on the platform, you can position yourself as a brand.
8. Build Relationships
Engaging with your audience and building relationships with your network can be easily achieved through LinkedIn posts. When you regularly post updates, comment on other user's posts, and respond to messages, you build trust and establish meaningful connections with your connections and potential clients or collaborators.
To engage with your audience and build relationships effectively, focus on creating content that provides value to your audience and sparks up conversation. For example, you might share automatic LinkedIn posts with thought-provoking articles or start a discussion about industry-related issues.
Additionally, be sure to respond and take out time to know your connections by asking questions and showing genuine interest in their professional journeys. Build a meaningful relationship over LinkedIn and establish a professional network that can benefit you for years.
9. Generate Leads And New Opportunities


By establishing yourself as an expert in your field and showcasing your unique skills and perspectives, you can capture the attention of potential clients, partners, or employers. Which can help you accelerate your career using automatic LinkedIn posts to share valuable content and build a strong brand. Therefore, it generates leads and new opportunities effectively. So, you need to focus on creating content that is both informative and engaging.

And showcase your unique value proposition. Utilize LinkedIn's built-in tools, such as sponsored content and InMail campaigns. And reach a wider audience and connect directly with potential clients. By consistently building your brand and leveraging the power of LinkedIn, you can generate new leads and business opportunities.  that can help take your career to the next level.
Read More
Get The Complete Information About LinkedIn Automation Tools
Learn How To Create Linkedin Business Page And Make the Most Out Of It
Get LinkedIn Marketing Automation Today
Conclusion

Using automatic posts can benefit professionals who are looking to establish themselves as a brand. And build relationships, and generate new business opportunities. By leveraging this powerful tool, you can save time and effort to showcase your accomplishments and expertise. And stay up-to-date with industry news and trends, and attract new leads for your business. 
Want to make the most of Linkedin for professional success? Then firstly you need to focus on creating high-quality content that adds value to your network. Secondly, try to be consistent and strategic in your posting schedule. Lastly, be proactive in engaging with your audience and building meaningful connections. By following these tips and leveraging the power of automatic LinkedIn posts, become an invincible force in your industry.