The Mother Slave Method is a social media marketing strategy developed by Olivia Jade, a renowned social media expert and influencer. This method has gained popularity among social media users seeking to grow their following and engagement on platforms such as Instagram, TikTok, and YouTube. 
The goal is to build a community of engaged followers by nurturing and cultivating relationships with your audience, ultimately leading to increased visibility, engagement, and organic growth. In this article, we will explore the Mother Slave Method in detail and provide insights into how it can be used with Socinator to achieve 2X success on social media.
Tap the Play Button to Listen This Article
What is the "Mother Slave" Method?
The Mother Slave method is a social media marketing strategy that involves creating a central account (the "Mother" account) that manages multiple other accounts (the "Slave" accounts). The Slave accounts are linked to the Mother account and are used to perform specific social media marketing strategy, such as posting content, liking, commenting, and following users.
The Mother account acts as a controller for the Slave accounts, enabling businesses to manage their social media accounts more efficiently. This method is particularly useful for businesses that have a large number of social media accounts to manage or for those that want to manage multiple accounts for different brands or products.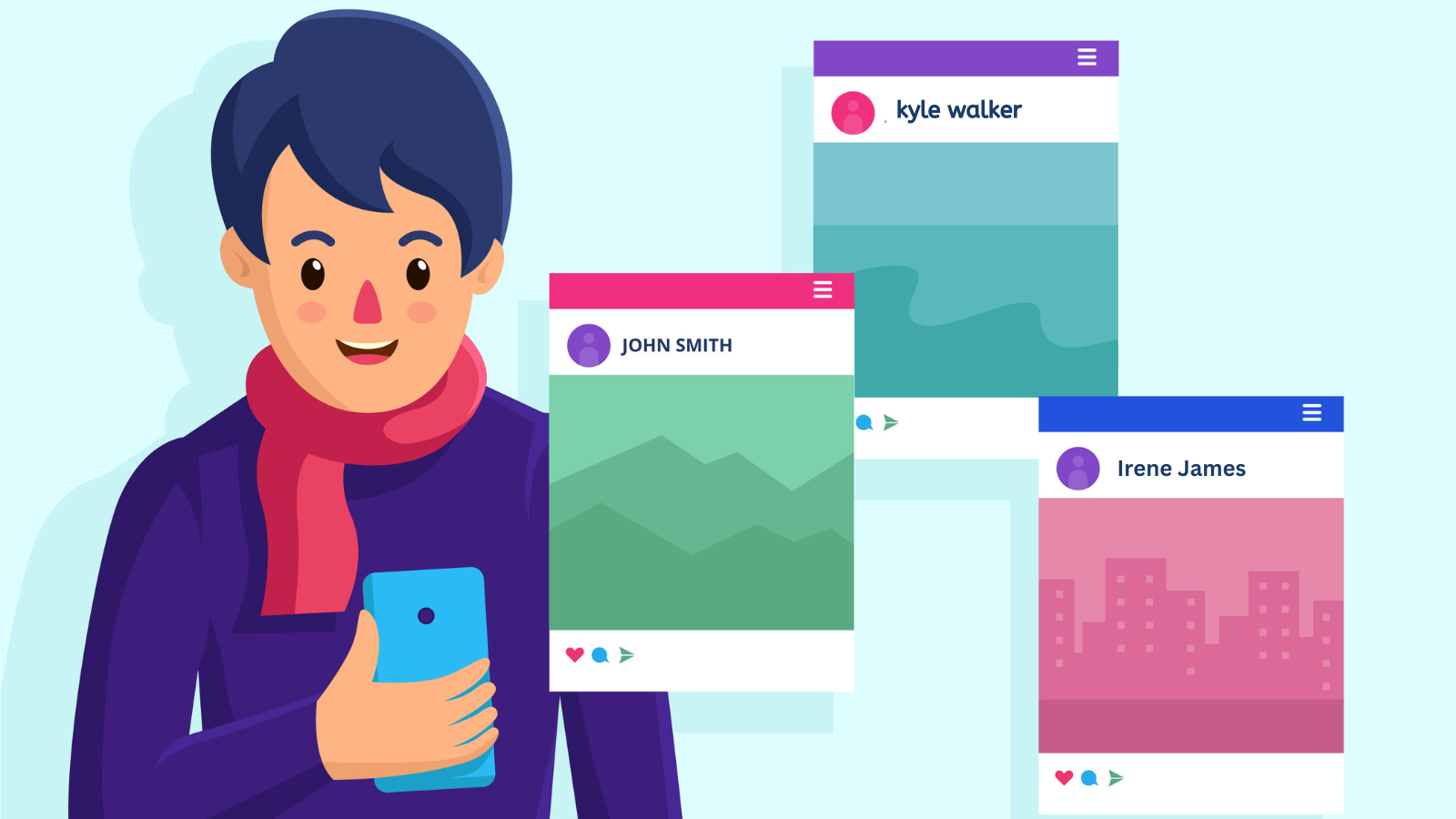 Let's say you have a business related to the fitness industry and you want to target people who are somehow interested in fitness. 
Start by identifying your ideal customer persona and follow people who fit the criteria. For example, if you're selling protein supplements, follow people who are interested in weightlifting, bodybuilding, and fitness influencers.
Once you have your target audience, focus on creating eye-catchy designs and informative content that showcases your product or service. Videos can be particularly effective for engaging your audience and highlighting your unique value proposition.
To maximise your reach, use slave accounts to follow people related to the fitness industry. Start slowly with 50 followings a day, then gradually increase to 100-200 every day. Make sure to post real and authentic content on these accounts to make them appear genuine.
Assuming that you follow a different set of people each day and the follow-back ratio remains constant, here are some similar calculations:
If you follow 50 people every day, you will get (10-15) follow-back. If you do it consistently for 7 days, you will get around 70-105 followers in a week. Multiply these numbers monthly, and you could potentially gain 280-420 followers a month or 3,360-5,040 followers a year.
If you follow 200 people every day, you will get (40-60) follow-back. If you do it consistently for 7 days, you will get around 280-420 followers in a week. Multiply these numbers monthly, and you could potentially gain 1,120-1,680 followers a month or 13,440-20,160 followers a year.

Also It's important to be aware that on social media platforms, there are certain rules and regulations in place to ensure that the community remains safe and respectful. 
If you follow too many people in a short period of time, your account may be flagged for suspicious activity and could potentially be subjected to a shadowban or even permanent ban.
However, if you have multiple slave accounts, you can use each account to follow a desired number of users per day. By doing so, your account will stay clear of any potential bans and grow organically.
How to Use the "Mother Slave" Method With Socinator?



Socinator is a powerful social media marketing automation tool that allows businesses to automate their social media strategy across multiple platforms. Using the Mother Slave method with Socinator is easy, and it involves the following steps:
Step 1: Create a Mother account
The first step is to create a Mother account on the social media platform you want to manage. This account will act as the central account that controls the Slave accounts. Ensure that the account is verified and has the necessary permissions to perform the required social media strategy task.
Step 2 : Create Slave Accounts
Creating slave accounts is the next step in the process of promoting the mother account. This can be done by generating multiple accounts according to your needs. These accounts will be developed organically with the aim of promoting the mother account.
It is important to note that when creating Slave accounts, you should use unique and valid login credentials for each account. This will help to ensure that your accounts are secure and not at risk of being flagged or banned by the social media platforms.
Step 3: Add Slave accounts
The next step is to add Slave accounts. To do this, go to the "Account Manager" tab in Socinator and select "Add Account." This will prompt you to enter the login details for the social media account you want to add. Socinator supports multiple social media platforms, including Facebook, Twitter, Instagram, and LinkedIn, so you can add Slave accounts for the platforms that you use.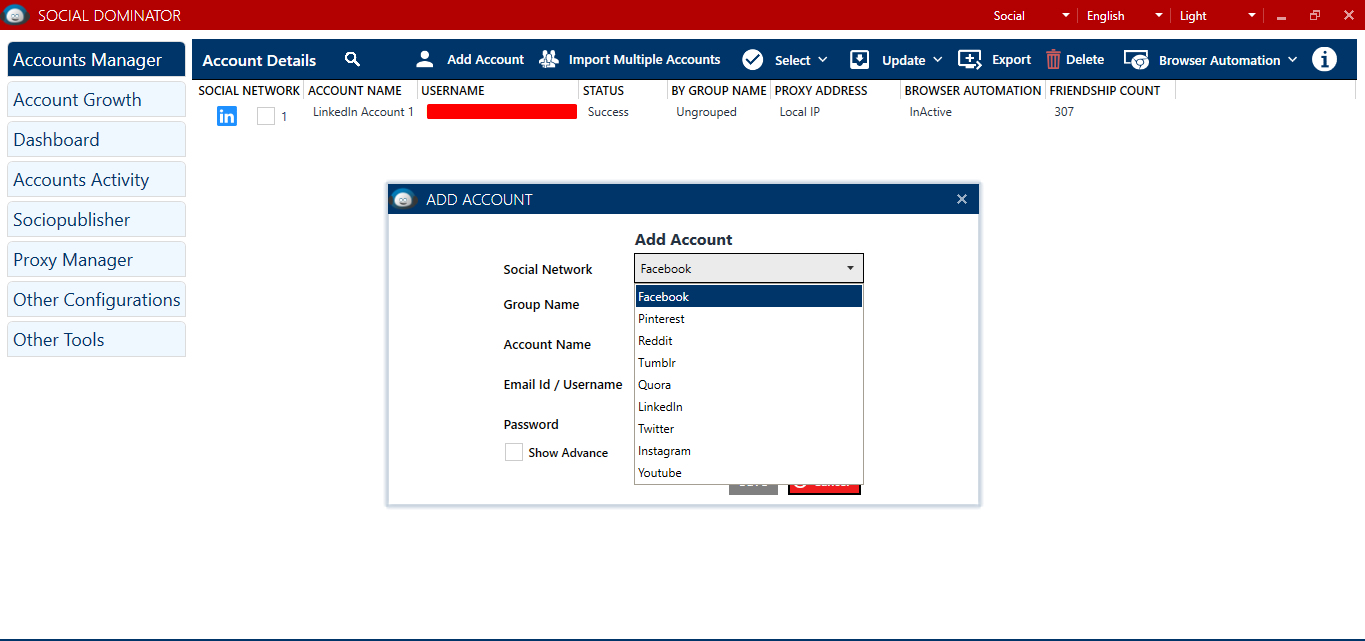 Step 4: Configure tasks
Once the Slave accounts are added, you can configure the marketing strategy you want them to perform. To do this, you need to select the social media platform that you want to automate from the options.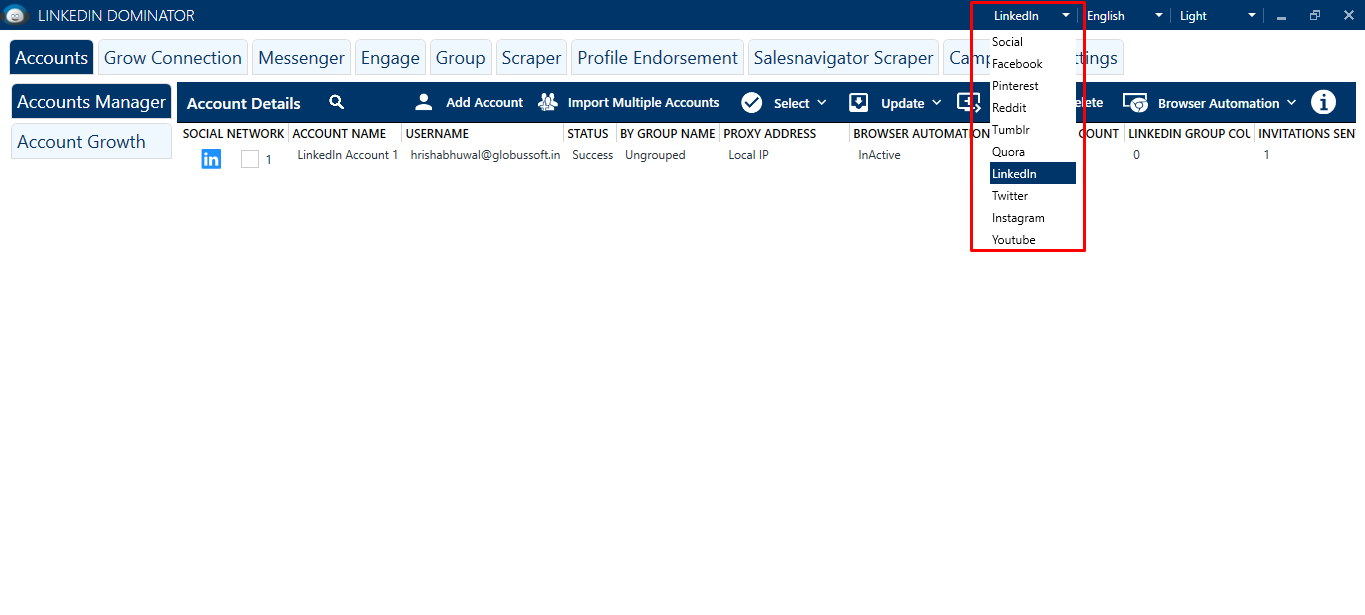 Once you have selected the platform, you will be presented with a list of tasks that you can choose from. These tasks can include posting content, liking posts, commenting on posts, and following users.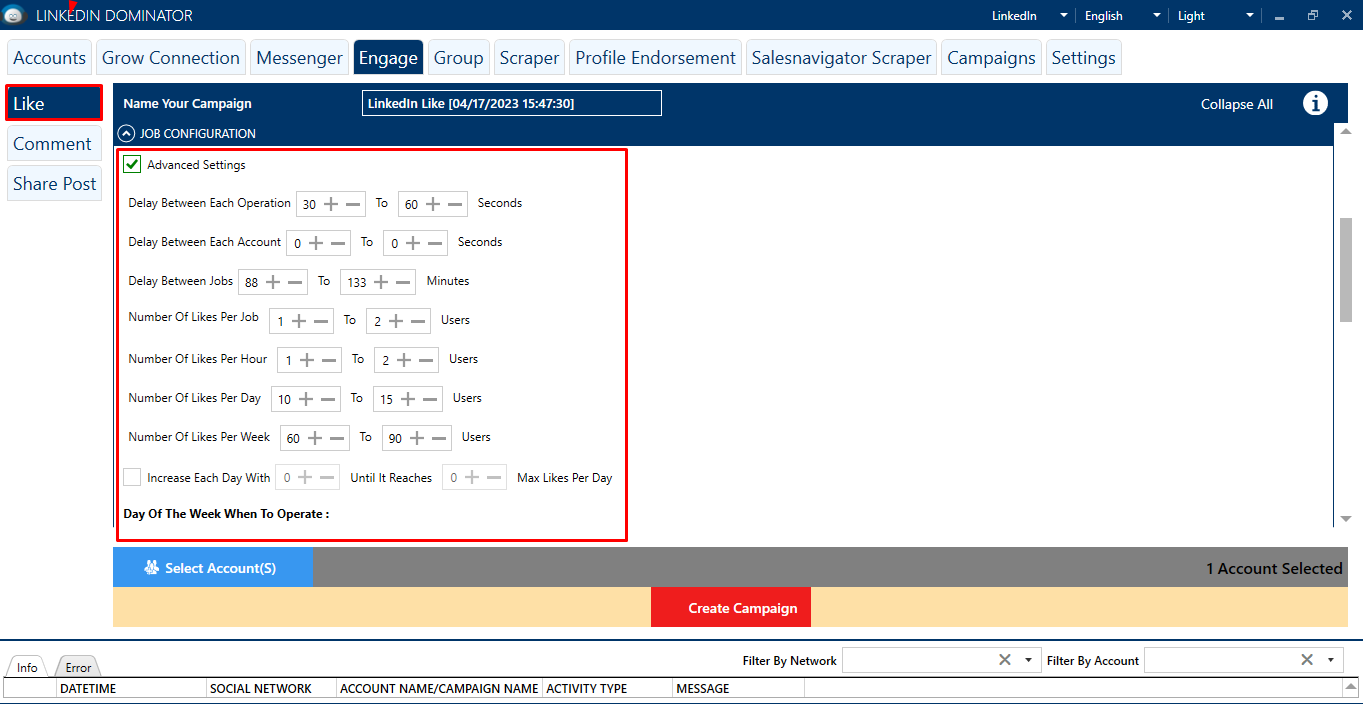 Step 5: Set up scheduling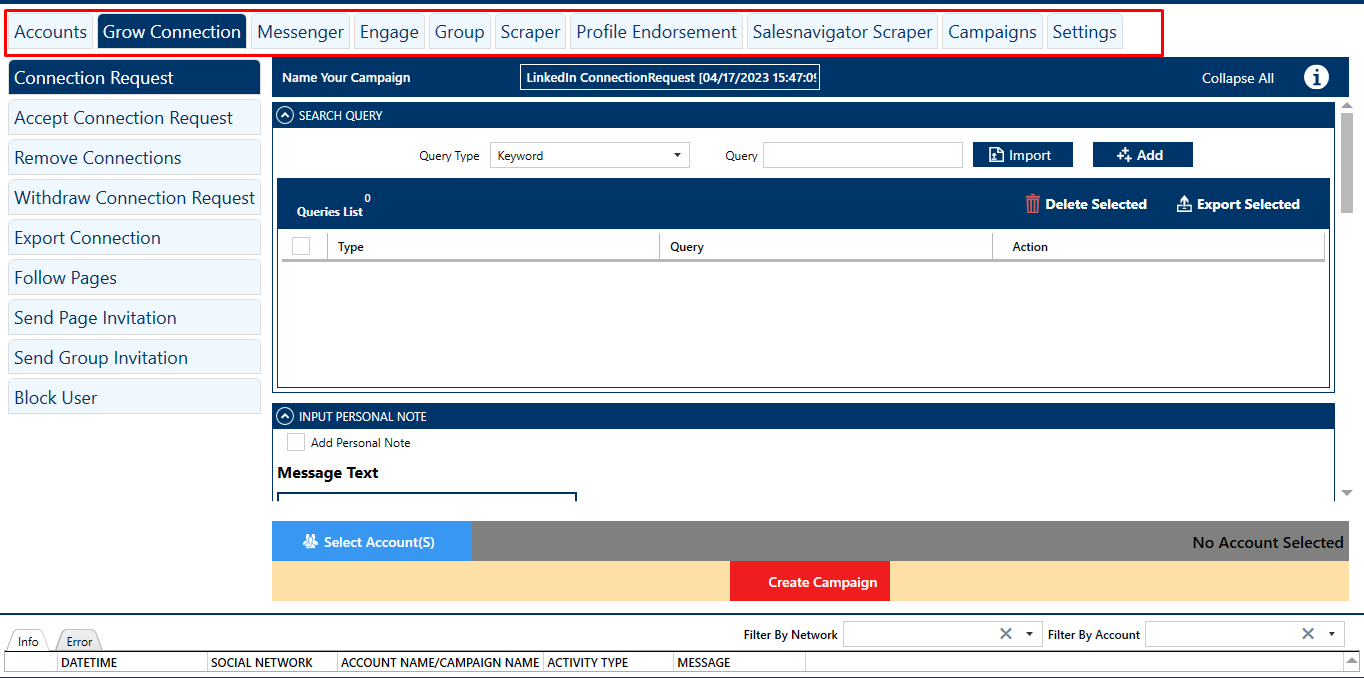 The final step is to set up scheduling for the tasks. You can select the frequency and time for the tasks to be performed. This ensures that your social media accounts are always active and engaging with your audience, even when you're not physically available to do so.
Here's an example of setting up scheduling for social media

marketing strateg

y:
1.First, create a list of all the social media accounts you want to manage, such as Facebook, Instagram, Twitter, and LinkedIn.
2. Determine the type of content you want to post on each social media platform. For instance, you might post product updates on Twitter and industry news on LinkedIn.
3. Set a posting frequency for each social media account. Like, you might want to post on Facebook twice a day, but only once a day on Twitter.
4. Choose a time for each post to go live. Consider your audience's time zones and when they're most active on each social media platform. You may want to schedule posts for different times of the day to reach the maximum number of people.
5. Use a social media marketing strategy scheduling tool – Socinator to automate your posts. It allows you to create a content calendar and schedule posts in advance, so you don't have to worry about manually posting every day.
Analytics and Data on Social Media

Marketing Strategy

:
Market size: The global social media automation market size is expected to reach $28.5 billion by 2026, growing at a CAGR of 25.6% from 2021 to 2026.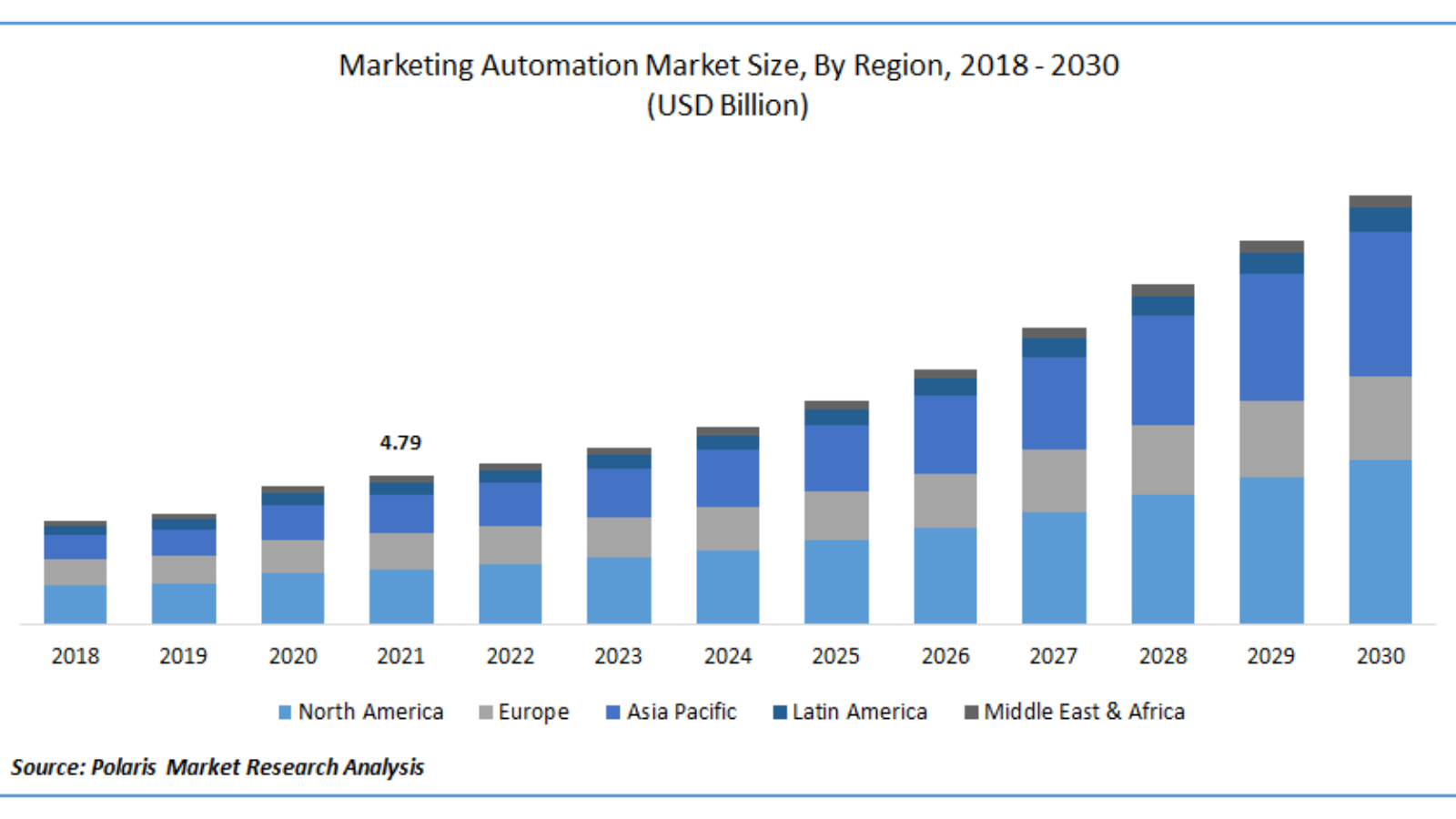 Adoption rates: According to a survey by Social Media Examiner, 58% of marketers use social media automation tools, and 31% plan to increase their use in the future.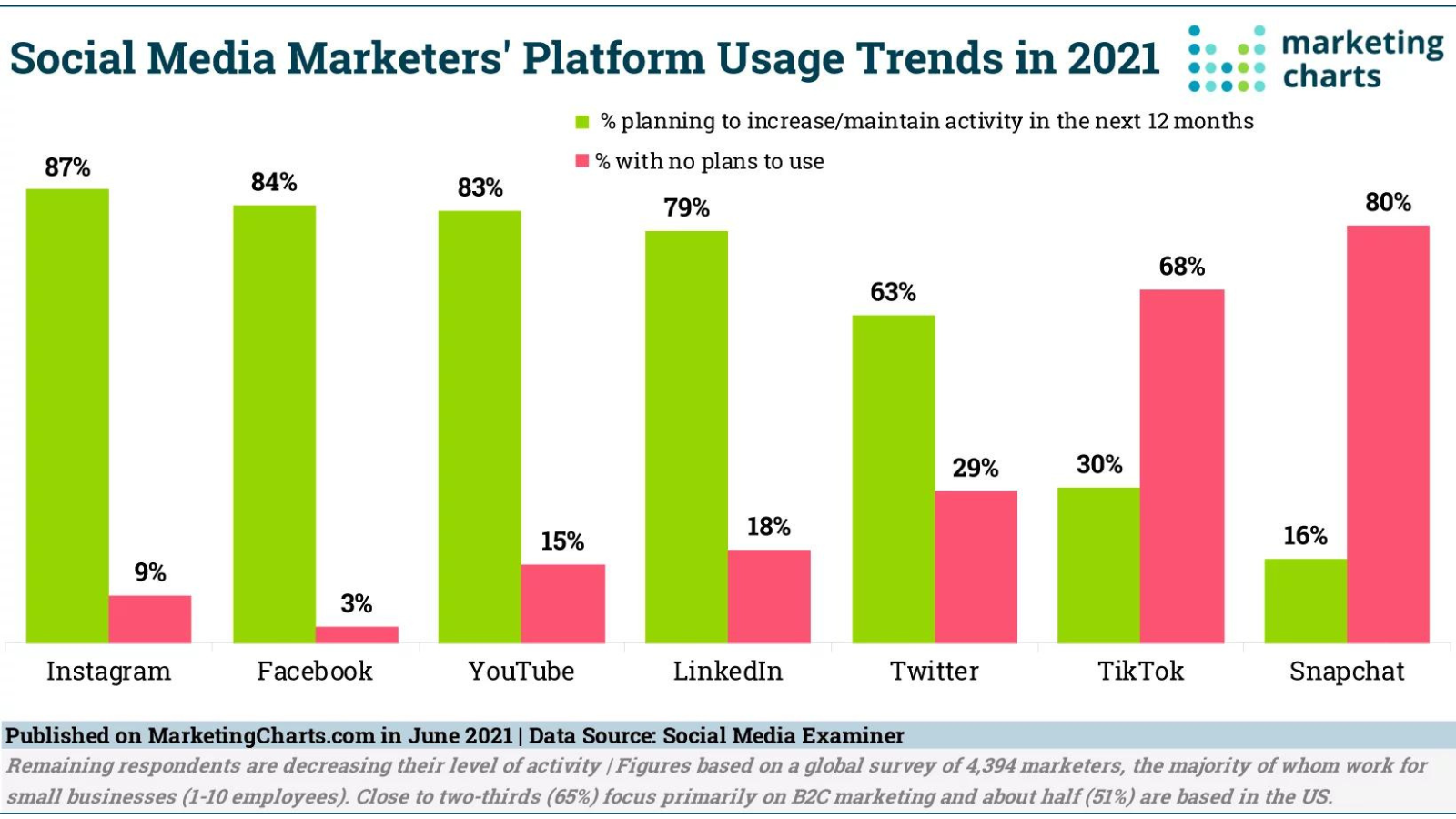 Benefits: Social media marketing strategy automation can help save time and increase efficiency by allowing marketers to schedule content in advance, track metrics, and manage multiple social media accounts from a single platform. It can also help improve consistency and accuracy in posting.
Risks: Relying excessively on automation can result in diminished authenticity and engagement, posing a potential risk to a brand's reputation. Moreover, automated posts may not consistently align with present-day events or trends, potentially compromising their timeliness and relevance.
How to be more social?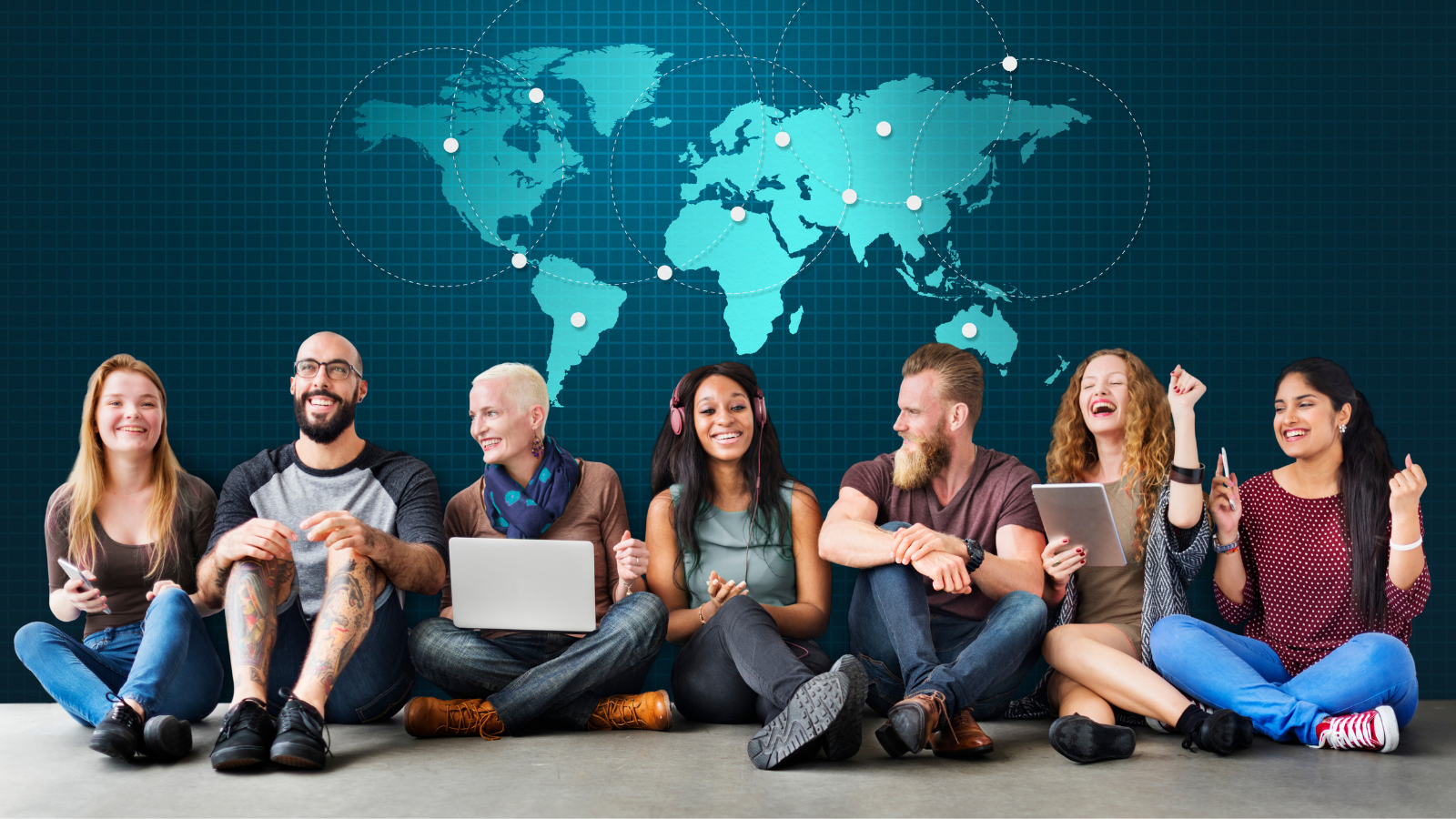 Automation tools offer benefits in various areas of social interaction, including managing and scheduling social media posts, disseminating email newsletters, and automatically addressing messages or comments on social media platforms. 
These tools are useful for individuals or businesses seeking to streamline their social media presence and engage effectively with their audience, while minimising time and effort expenditure.
To illustrate, automation tools enable individuals or businesses to schedule posts for optimum dissemination times, guaranteeing broader audience reach. This feature also facilitates consistent and punctual posting, which is vital for cultivating a robust social media presence.
Automated messaging tools can also be helpful in responding to messages or comments, providing quick and personalised responses to users. This can help to improve customer service and engagement with followers, as well as save time for individuals or businesses who may not be able to respond to every message or comment manually.
Read More
Social Media Automation Tools for Businesses
The Only Guide You Will Need For Creating An Ultimate Marketing Plan
Conclusion
The Mother Slave method, when paired with Socinator's automated social media marketing strategy features, presents a highly efficient means of managing multiple social media accounts for businesses.
Users can streamline their marketing strategy and enhance their online visibility by employing this strategy.
Socinator offers businesses a valuable tool for optimising their social media marketing strategy by allowing them to manage multiple Slave accounts across different social media platforms from a single centralised location.
So If you want to simplify your social media marketing strategy, give the Mother Slave method a try with Socinator now.