Have you ever wondered what all things took place in the past twelve months?
One of the finest things you can do at the end of the year is to review and reflect upon everything that has happened over the past several months.
After all, it is the right way and perfect time to celebrate the triumphs, and successfully learning from the mistakes done.
In this blog post, I tackle up Socinator's 2019 year in review here, but before we roll down to that part, I thank you all of our subscribers, readers, fans, and followers for following and trusting Socinator over the years. Thank you for your support.
Now, it's time to get this show on the road.
All set, Here we go!

January
New Year started with a bang!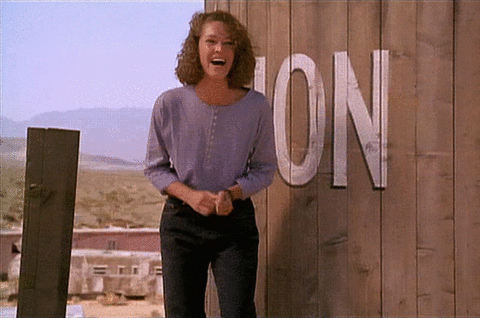 We shared 04 exquisite benefits in Instagram Direct messaging. This post went over a portion of the more profound ways of how your business can develop through Instagram DM.
February
This month we shared something really mind-boggling and amazing. We shared ways by which you can effectively auto boost your Instagram posts.
You would be very amazed to know that – Socinator is the first-ever platform that set forth auto-post boosting for both the major social media platforms – i.e, Instagram and Facebook.
Where everyone was looking for ways to get verified on Instagram, we shared the  ultimate methods to achieve that elusive tick beside your name and also 09 easy hacks to get an immense number of followers on your account.
March
This month again we shared 3 most powerful techniques that surely skyrocketed your Instagram engagements. Instagram is all about connecting people. These methods proved to be amazing to grow your instant community.
Next, our focus was on twitter platform, where on the one hand we shared a post on how to get new leads and automate them using Socinator, on the other hand, we shared an absolute guide to Twitter automation. 
This month we also shared posts related to LinkedIn making people aware of why their brands need to be on Linkedin and also shared Top 5 social media scraping tools to automate the lead generation. Scraping as we all know is one of the toughest tasks today. But the Socinator is a power-packed bundle of tools which will help you to master every social media field.
Month-end we shared the 11 Facebook updates that would have probably saved your time and money in the year 2019.
Other posts of this month include –
April 
The month started with letting readers know the ways by which they can get more twitter followers and can grow their base on this platform.
Also, we shared another post letting readers know how to rule the social media world like a pro! This post went really well and has helped an immense number of people to know the social media rules and master them in a short period of time.
May
This month came up with major and most Interesting posts, and that too a lot of. Yes!!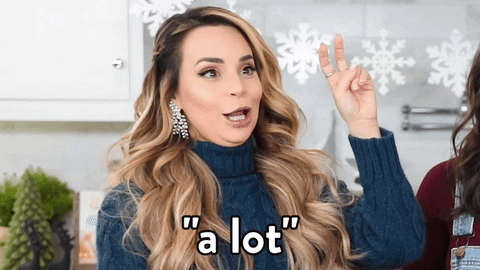 As we all know, Coachella – the most amazing Indo music festival. 2019's Coachella was legit, and as usual successful. Marking its 20th anniversary, everything was very special in Digno Coachella. This year Instagram also brought its first branded house "Desert Chill" to the event. We shared a blog where we showed up 05 Worth It Instagram Trends from this year's Coachella.
Instagram rolled out fresh updates which we covered in our second blog post of this month.
I am sure all the Food lovers relished our third post of this month. If you intend to become a pro hashtags user, then instead of spending hours searching the relevant tags for your post, you can use the Hashtag generator tool like Socinator.
The next post is all dedicated to the Instagram Name Tags. Instagram launched a new feature called the Nametag. It is basically an image that can be scanned through mobile phones to search and follow people on Instagram. Especially the ones who are under different names or having a complicated username with special characters.
If you are wondering what exactly this new feature is and how you can use it, our blog post is the right place to go through.
A lot of people faced Instagram checkpoint issues. Our blog post came up with the complete guide on how to bypass it.
This post stood on the 6th rank on the first page of Google from the past three months for the keyword Instagram checkpoint.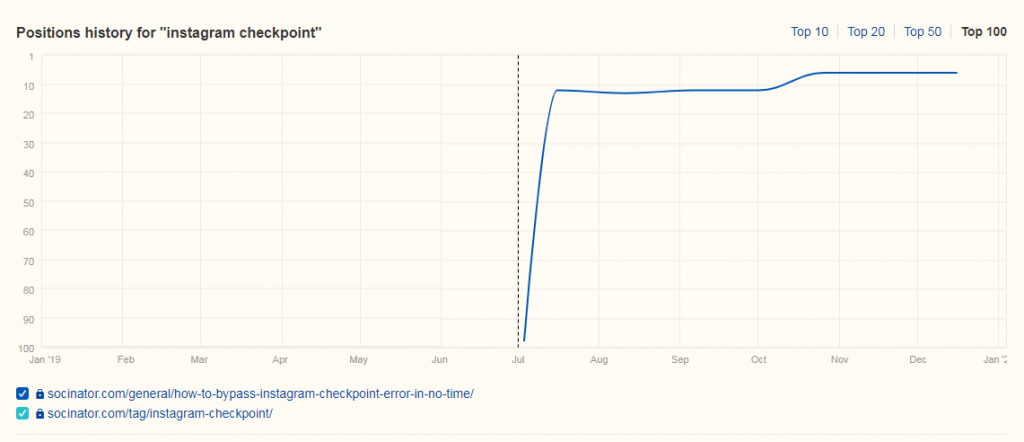 A lot of people loved and shared this post.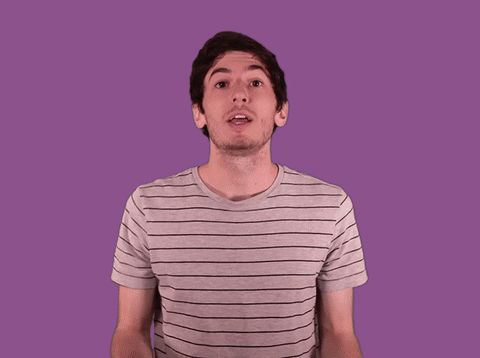 We shared the post on creative Reddit marketing strategies for Reddit.
Also, we shared posts informing readers about thesignificant changes that will happen on Facebook in the present year 2019.
Pinterest is one of the most favored platforms of creative minds and strategic marketers. We shared one post, providing ways to get an immense fan following on the platform.
Other posts of this month include –
How To Grow Your Twitter Followers Organically In 2019?
3 Ways To Optimize and Convert your Pinterest Website Traffic Into Leads
05 Unparalleled LinkedIn Marketing Strategies For 2019
How to Gain More Instagram Followers: 11 Tips That Works in 2019
June
This month we focused on helping readers to know how to deal with the copyright issues that took place a lot in the social media space this year. One of the biggest reasons behind such an issue was the lack of awareness people had towards the copyright procedures and laws. So this post was dedicated towards ways to circumvent Facebook and Instagram copyright issues.
Other posts of this month include –
July
In this seventh month of the year, we shared a post sharing tactics onhow to get a massive following on Tumblr. As we all know, Tumblr is one of the best microblogging sites in the world. To get your following list hitting, we presented some astonishing ways to grab more followers on Tumblr.
Also, in another post, we shared a wise post dedicated to Quora. Here, we mentioned 10 workable Quora marketing tips. Quora marketing is all about keeping yourself embrace with all the recent and trending hot topics of the town, including informational, entertaining, news, and every kind of content. However, it is also about doing constant deep research work. So, get to know about experts in different fields and making contacts with them.
YouTube, as we all know, has now become one of the major video streaming platforms ever. Everyone wants to go big on this channel, but it all depends on how you promote yourself. Our blog post included tips to help you grow your YouTube channel.
Other posts of this month include –
How To Get Instagram Followers:11 Tips That Actually Works
August
August is the eighth month of the year, and this month we dropped 4 articles majorly focusing on Instagram, YouTube, and Social Media Marketing.
This year a lot of people faced the action blocked issue on Instagram. Instagram this year made a lot of significant changes in its algorithm. To overcome and to deal with this issue, our post helped a large number of people.
We dropped another post for people who wish to own or start their YouTube channel. There are millions of channels on YouTube, and the competition is high.Tips mentioned in this blog did wonders for people's vlog presence.
Other posts of this month include –
September
The month we started with a post on something which is unique and trending. Instagram is one of the finest places where you can put out your creativity and also can make money on Instagram. Fitness is one of the extraordinary fields where you can definitely lookout for the opportunity. 
In some time we offered readers a post based on foolproof Strategies For Gaining More Traffic And Engagement On Instagram.
LinkedIn is one of the most qualified and most powerful platforms in this digital space. We can see that LinkedIn nowadays is filled with trolls. Sometimes it becomes unmanageable, disturbing to deal with these trolls. To handle them Like a Boss, we put out one blog post that guides you to How to deal with Trolls on LinkedIn.
This post went wide and is on the No.1 position on the Google Search page, which is a huge thing.
October
Twitter has always been the most powerful and dynamic social media platform used by a large number of people. This platform has 126 million users daily, which is immense.
This month we dropped one blog post based on Twitter tricks that one should know about.
November
This month we kept our focus on two big things. 
First – Steps guiding how to deal with negative comments on Facebook. In this blog post we shared some of the most practical approaches that will help people deal with negativity on Facebook.
Our second post of this month was dedicated to Black Friday. In this blog post, we shared some of the effective black Friday marketing tips to get the most out of Instagram.
December 
As we come up to the last month of this gracious year, we shared some exciting and interesting tips using which you can make your Instagram page look attractive and appealing.
This was 2019 year in review, We have got some really exciting and thrilling posts for 2020 coming up, So Stay Tuned!
As a reminder, this will be the last post on the blog for 2019.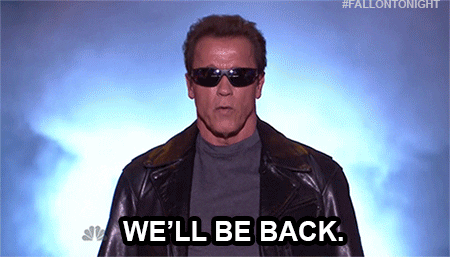 We would be glad to know which are of our posts are your favorite? Also, Tell us what kind of posts you want to see and what topics you want us to cover in the upcoming year 2020. Do write and share your thoughts in the comment section below. 
We have More Posts Like This:
03 Significant Changes About To Happen On Facebook In 2019.
Latest Instagram Updates That Will Blow Your Mind |2019 Edition.
11 Facebook Updates That'll Save Your Time and Money In 2019.