In today's fast-paced digital world, social media has become an integral part of our lives. Whether it is for personal use or professional networking, social media platforms provide us with the opportunity to connect with people from all over the world.
LinkedIn, in particular, has emerged as one of the most popular professional networking sites. It is a platform where professionals can showcase their skills and experience, connect with peers in their industry, and even search for job opportunities.
One of the most significant features of LinkedIn is its "Like" button, which allows users to show appreciation for others' posts and share their content with their network.
While liking a post might seem like a small gesture, it can help you build relationships and increase your visibility on the platform and can help you in LinkedIn marketing as well. However, manually liking every post in your feed can be time-consuming and tedious, especially if you're an active LinkedIn user.
This is where the concept of auto like linkedIn comes in.
Tap the Play Button to Listen this Article
The Concept of "Auto Like LinkedIn" and How it Works!
Auto like LinkedIn refers to the use of automated software or tools that automatically like or endorse LinkedIn posts or profiles without any manual intervention from the user. These tools are designed to increase engagement, visibility, and influence on the platform.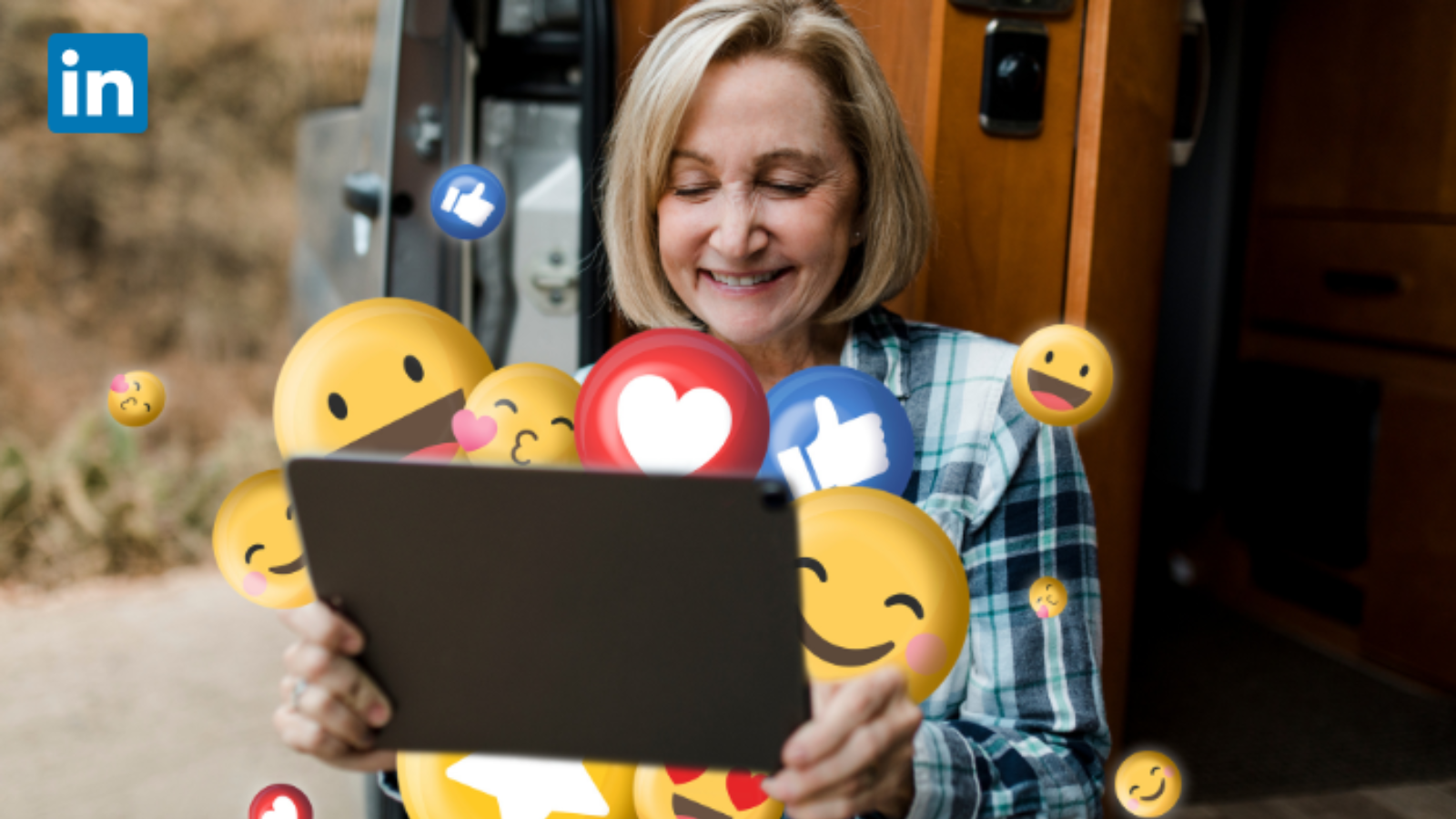 Auto like LinkedIn tools work by scanning and analysing LinkedIn profiles and posts, then automatically liking or endorsing them based on predefined criteria. Some of these criteria may include keywords, hashtags, post type, and location, among others.
To implement the "Auto Like LinkedIn" strategy, marketers and social media managers can use a social media automation tool like Socinator.
Socinator
is a social media marketing automation software designed to help businesses and individuals manage their social media presence across multiple platforms. It provides features such as scheduling posts, auto-liking and commenting, following and unfollowing users, direct messaging, and analytics tracking.
Socinator supports popular social media platforms like Facebook, Twitter, LinkedIn, Instagram, YouTube, and Pinterest. The software aims to save time and streamline social media management tasks, allowing users to focus on creating high-quality content and engaging with their audience.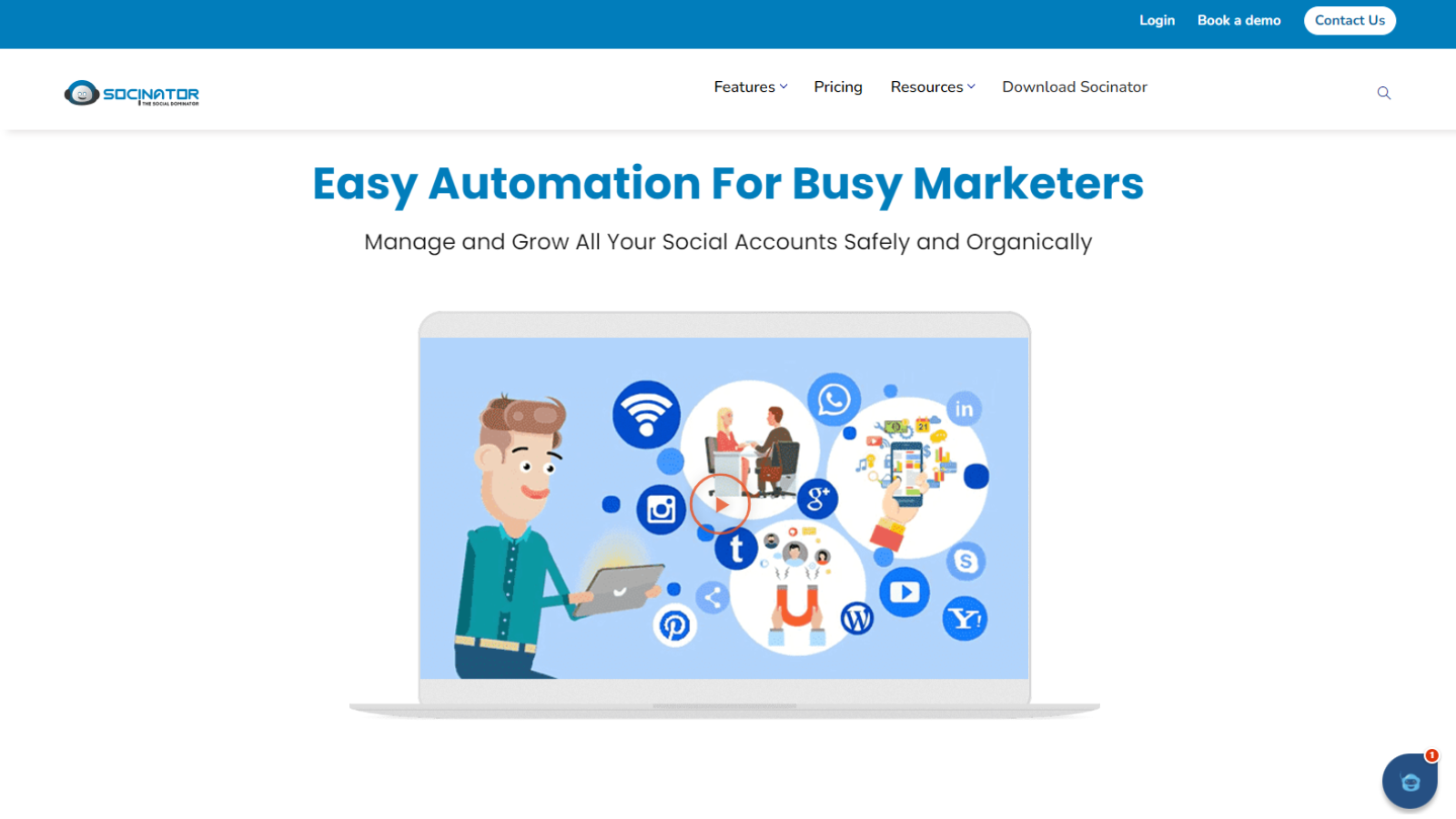 Here are some benefits of using Auto Like LinkedIn:
1. Save time: One of the biggest advantages of using Auto Like LinkedIn is that it saves you time. Engaging with people on LinkedIn can be a time-consuming task. With this tool, you can automate your social media engagement, which frees up time for you to focus on other important tasks.
2. Increase your visibility: When you like someone's post or comment on LinkedIn, it increases your visibility on the platform. People are more likely to notice you and engage with you if they see that you are active on the platform.
3. Build relationships: Building relationships on LinkedIn is essential for networking. By automating your engagement, you can increase the chances of building meaningful relationships with people in your industry.
4. Attract more connections: When you are active on LinkedIn, you are more likely to attract more connections. By using Auto Liker LinkedIn, you can increase your visibility and attract more connections to your profile.
Now that we have seen the benefits of using Auto Like LinkedIn, let's take a look at how this works:
1. Choosing the right tool: The right tool that aligns with your business needs and requirements is crucial to be selected carefully. Considering Socinator's proven track record of serving diverse industries and garnering a satisfied and content customer base worldwide, we highly recommend it as the optimal solution.
2. Set up your account: Once you have chosen the automation tool, you need to set up your account. This usually involves creating an account with the tool and connecting it to your LinkedIn profile.
3. Set your preferences: After setting up your account, you need to set your preferences. This includes selecting the types of posts and comments that you want to like, the frequency of likes, and the number of likes per post.
4. Monitor the results: It is important to monitor the results of your automation tool to ensure that it is working effectively. Keep an eye on the number of likes you are receiving, the engagement on your posts, and the number of connections you are attracting.
What to Consider When Choosing an Auto Like LinkedIn Tool?
There are so many tools available on the market that choosing one can be difficult. However here are some factors that can be considered while choosing a LinkedIn automation tool: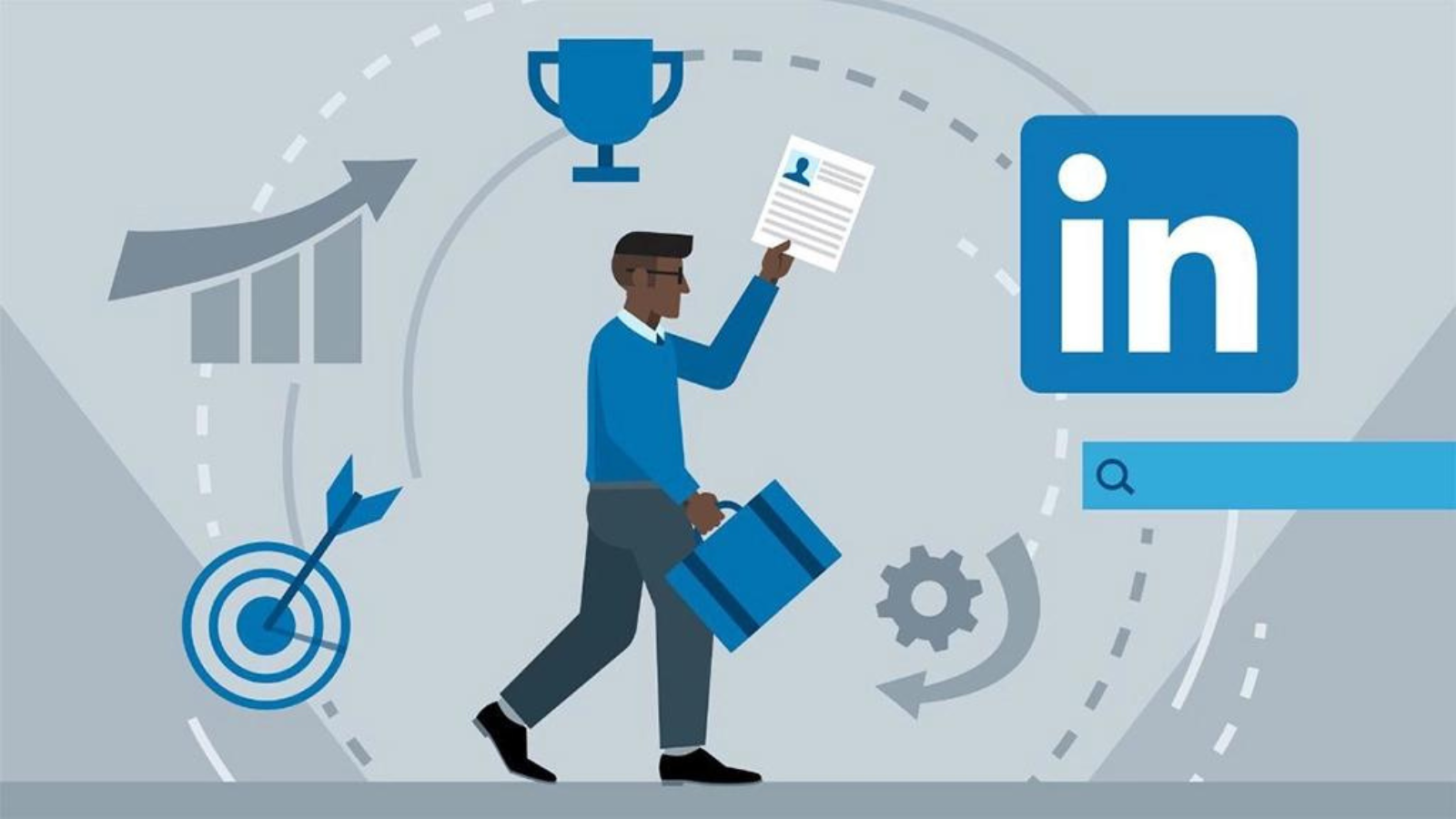 Features: Look for a tool that offers the features you need to automate your LinkedIn tasks. Some common features include connection requests, messaging, auto-endorsement, profile visits, and lead generation, etc.
Safety and Compliance: It's essential to choose a tool that is safe and compliant with LinkedIn's terms of service. Make sure the tool uses an API integration or a browser extension rather than bots that can trigger LinkedIn's spam filters.
User Interface: A user-friendly interface that is easy to navigate and operate will make it easier to use and save you time.
Customization: A good LinkedIn automation tool should allow you to customise your outreach strategy. Ensure that you can create personalised messages and set specific parameters for automated actions when using the tool.
Price: When choosing a tool, it is important to consider its cost and whether it fits within your budget. However, it is equally important not to compromise on the quality and compliance of the software. Conducting thorough research and reviews can be helpful in making an informed decision
Support: Choose a tool that offers reliable customer support. You want to be able to get help quickly if you run into any issues.
Reviews: Look for reviews of the tool from other users to see what their experiences have been like. This can give you a good idea of the tool's strengths and weaknesses.
Is Auto Like LinkedIn Illegal?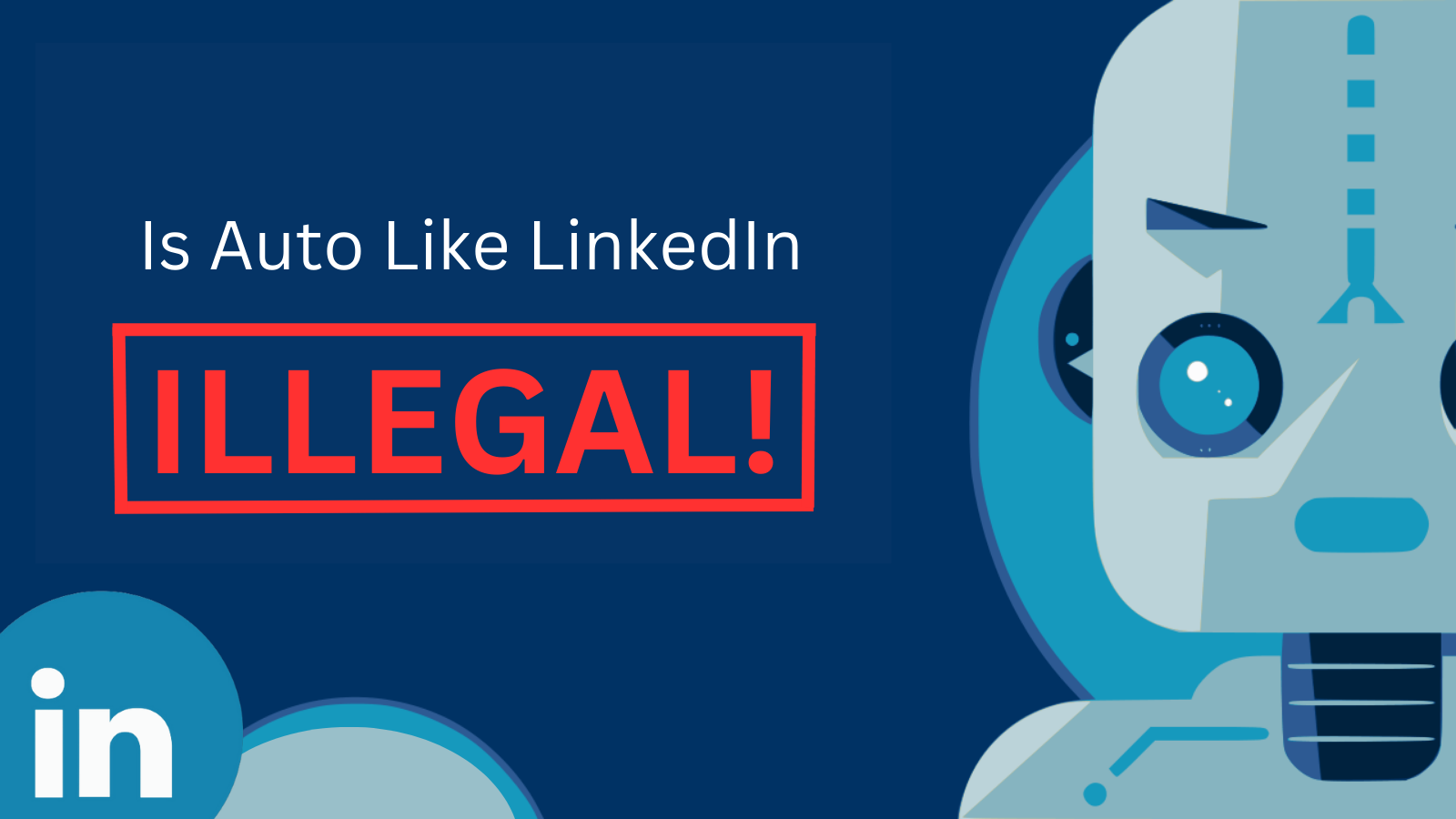 While there has been some controversy surrounding the use of automation on LinkedIn, it is not inherently illegal when done with the right tools and strategies.
Some people use automation to send out mass connection requests or messages, which can be annoying and overwhelming for other users. This can lead to account restrictions or even account bans if LinkedIn determines that the user is engaging in spammy behaviour.
However, there are many legitimate uses for LinkedIn automation that can help users save time and grow their networks.
For example, a user might use automation to send personalised connection requests to people in their target audience, or to schedule posts at optimal times for maximum engagement. In these cases, automation can help users be more efficient and effective in their LinkedIn marketing efforts.
To ensure that their use of automation is legal and ethical, users should use reputable tools that comply with LinkedIn's terms of service.
These tools should allow for customization and personalization, so that the user can tailor their outreach to individual users and avoid appearing spammy!
FAQs

Q: What is Auto like LinkedIn?
A: Auto like LinkedIn is a tool or service that automatically likes posts on LinkedIn on behalf of the user.
Q: Is using a LinkedIn Auto Post Like Tool Safe?
A: Using an Auto like LinkedIn can be a convenient way to quickly engage with your network and increase your visibility on the platform. However, it's important to choose a reputable tool that follows LinkedIn's guidelines and doesn't violate their terms of service.
Q: Is there a way to get more likes on LinkedIn without using Autolike?
A: Yes, there are several ways to get more likes without using Auto like LinkedIn, such as posting high-quality content, engaging with other users' posts, and participating in LinkedIn groups.
Read More
LinkedIn: The Modernistic Marketing & Lead Generation Tool
5 Must-Have LinkedIn Marketing Software Tools For Business Growth
How to automate social media posts? | A complete guide to social media automation.
Conclusion
Auto Like LinkedIn is a powerful tool that can help you boost your networking success on the platform. You can increase your visibility and build relationships with other professionals in your industry by automating the process of liking posts and engaging with other users.
However, it is important to use this tool responsibly and in conjunction with other networking strategies, such as posting your own content and engaging in meaningful conversations with other users.
The key to success on LinkedIn is to be authentic, consistent, and strategic in your approach. Right strategies  can expand your network of professional contacts, establish yourself as a skilled individual, and accomplish your career objectives.