These days, maintaining an active and engaging presence on social media is essential for individuals and businesses alike. However, the demands of consistently posting, monitoring, and interacting with your audience can be overwhelming.
That's where automated social media posting comes to the rescue. In this comprehensive guide, we'll equip you with the knowledge and strategies needed to streamline your social media efforts, save time, and boost your online presence to pro-level heights. Join us on this journey to unlock the power of social media automation!
Let's start by understanding; 
Listen To The Podcast Now!
What is Automatic Social Media Posting?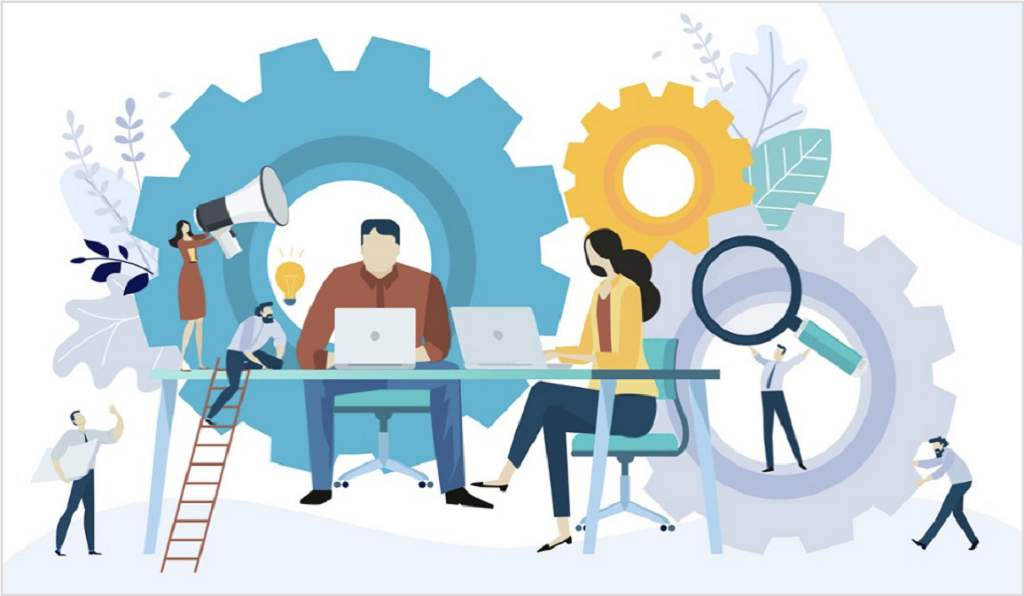 Automatic social media posting means software that automatically posts on social media sites at specific dates and times. People and businesses do this to have a regular presence online without having to post everything manually in real-time. These tools help users schedule their posts so they go out when their followers are most active. 
Users can save time and make their social media strategy more effective. They can also keep posting content even when they're not online during holidays. However, it's essential to remember that personal interactions with followers are still crucial for building strong connections on social media.
Moreover, as automated social media posting is necessary to reach large audiences, selecting the right tool is also vital for business. Let's take a look at the points you need to consider while choosing an automation tool.
How to Select the Right Social Media Automation Tools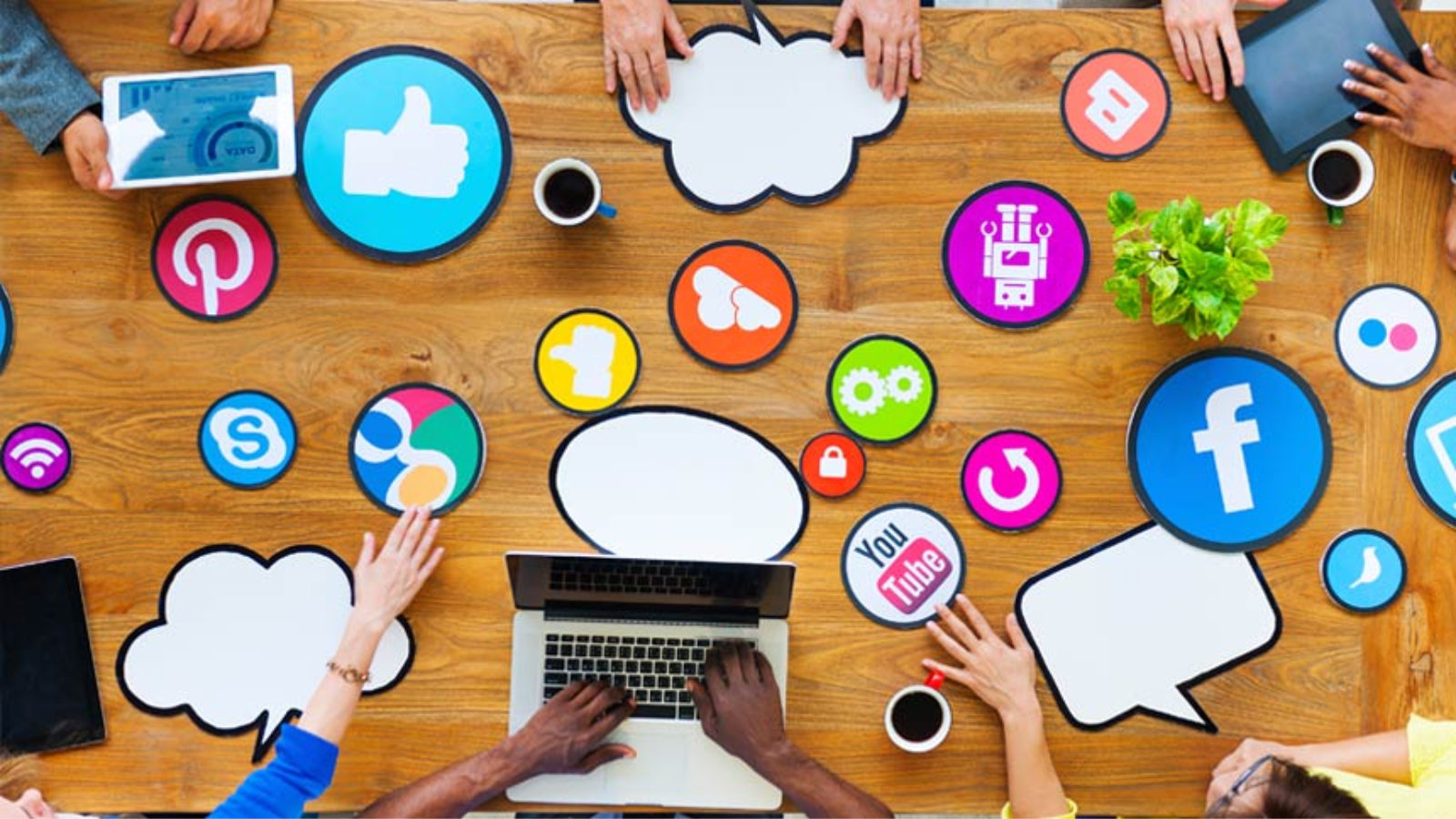 Selecting the best social media automation tools is crucial for streamlining your online presence and maximizing digital marketing efforts. These tools help automate various tasks, enhance engagement, and analyze performance. When making your choice, consider the following factors:
Features and Capabilities
When assessing an automated social media posting tool, thoroughly examine its features and capabilities. Check if it offers advanced scheduling options, such as recurring posts, posting to multiple platforms simultaneously, and the ability to customize posting times. Additionally, look for robust analytics that provide insights into post engagement, audience demographics, and the performance of various content types. 
User-Friendliness
A user-friendly tool can significantly impact your team's productivity. Ensure the tool's interface is intuitive and easy to navigate. Look for features like drag-and-drop scheduling, a visual content calendar, and a straightforward setup process. A user-friendly tool will reduce the learning curve, allowing your team to use it efficiently from day one.
Multiple Platform Support
Social media platforms vary in terms of their features and requirements. Choose a tool that supports the platforms most relevant to your audience and goals, such as Facebook, Twitter, Instagram, LinkedIn, Pinterest, and another platform you use regularly.
Scalability
Your social media presence may evolve, requiring more accounts and team members to manage it effectively. Select a tool that can scale with your business, accommodating additional social media accounts and users without major disruptions or increased costs.
Pricing
Assess your budget and consider the pricing structure of the social media automation tool. Some tools offer monthly subscriptions, while others charge based on the number of users or social media accounts. Calculate the total cost of ownership, including any additional fees or premium features you may need. 
Customer Support
Reliable customer support is essential, especially if you encounter technical issues or have questions about the tool's features. Research the availability and responsiveness of the tool's customer support team. Look for options like live chat, email, or phone support to ensure you can get assistance promptly when needed.
Security
Protecting your data and social media accounts is paramount. Choose an automated social media posting tool that prioritizes security. Look for features like two-factor authentication, data encryption, and regular security audits. Additionally, consider the tool's track record regarding data breaches or vulnerabilities.
User Reviews
Before making a decision, read user reviews and testimonials about the automated social media posting tool. These can provide valuable insights into the tool's performance, reliability, and user satisfaction. Pay attention to both positive and negative reviews to get a well-rounded perspective on its strengths and weaknesses.
Analytics and Reporting
Robust analytics and reporting capabilities are crucial for measuring the effectiveness of your social media campaigns. Seek the right automated social media posting tools that offer detailed insights into key metrics like engagement, reach, click-through rates, and conversion data. 
To make your search short- there is a content automation tool that provides all the above features in one place which is Socinator. 
Socinator: Social Media Automation Tool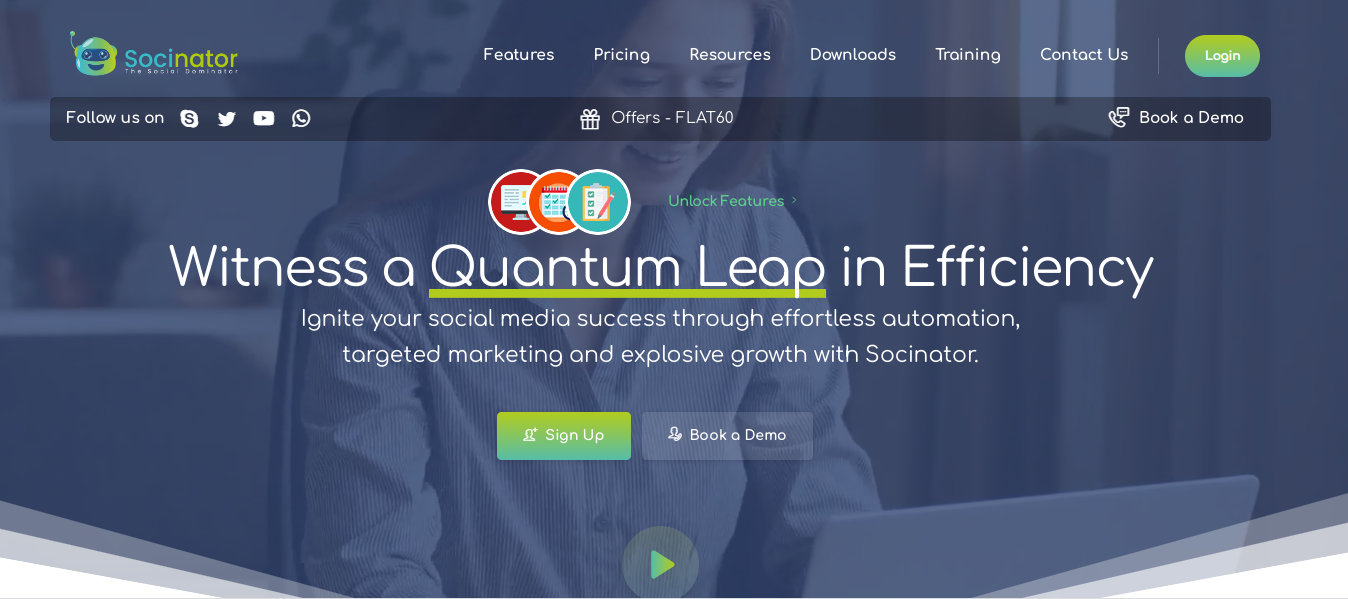 Socinator is a robust social media automation tool with an array of powerful features. It offers automated posting and scheduling across various platforms like Facebook, Twitter, Instagram, LinkedIn, Pinterest, and YouTube, streamlining content distribution. This tool provides various features to automate social media posting.
Post Scheduling
You can schedule posts in advance, ensuring consistent content delivery to engage your audience at optimal times.
Auto Follow and Unfollow
You can automate the process of following and unfollowing users based on specific criteria such as keywords, location, or user behavior. It helps you grow your follower count and engage with relevant users.
Auto Like and Comment
Socinator can automatically like and comment on social media posts to match your specific criteria. This engagement can help increase your visibility and attract more followers.
Auto Reposting
This tool can automatically repost content from other users or sources you designate. It can help you curate and share relevant content with your audience.
Why Should Business Use an Automatic Social Media Posting Tool?
An automated social media posting tool can be beneficial depending on your goals and how you want to manage your social media presence. Here are some factors to consider when deciding whether to use social media marketing automation:
Achieve Consistency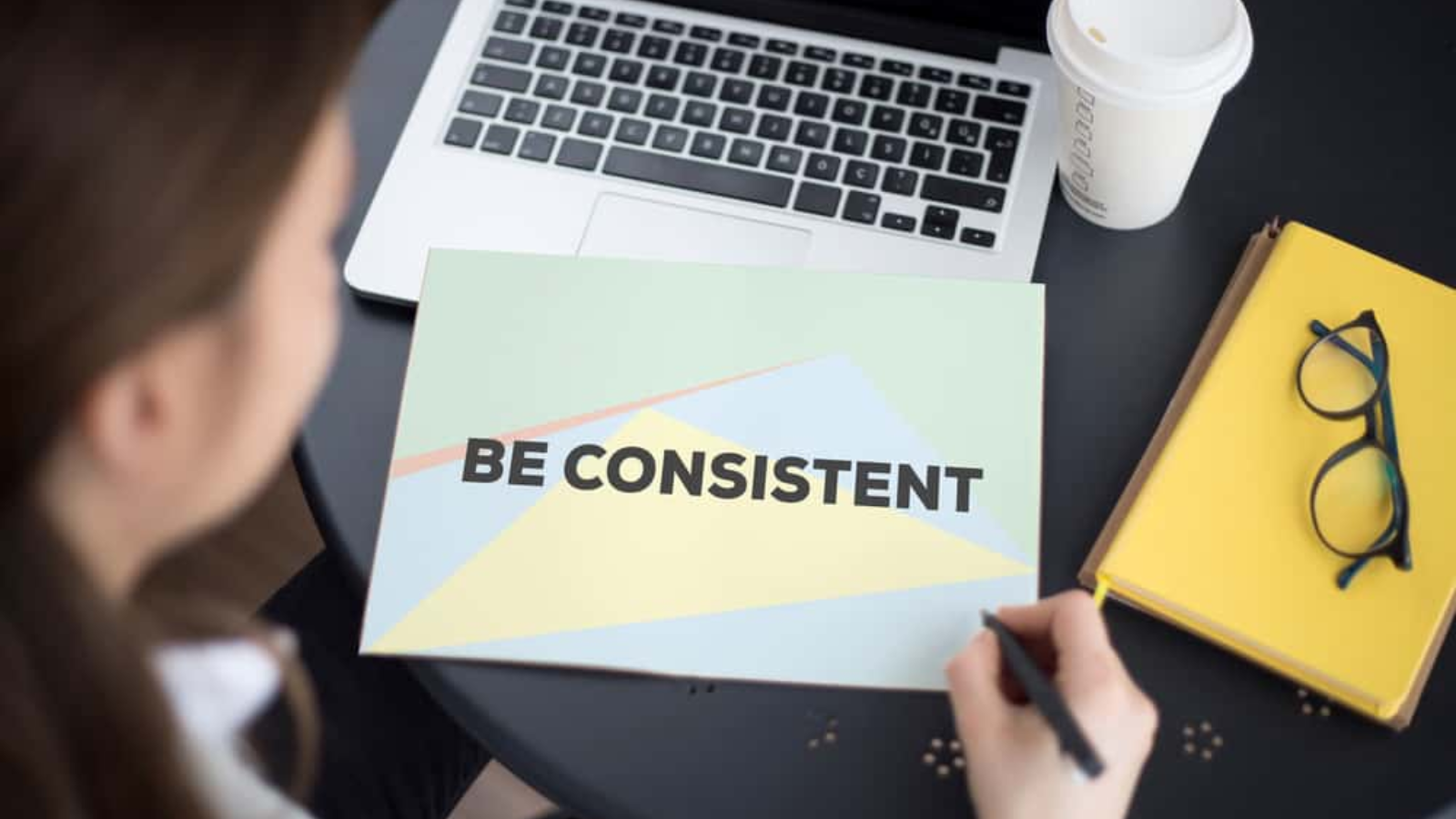 By using an auto-posting tool, you can be sure about the consistency of your posts, which is an essential factor in social media marketing. Many companies are striving hard to be consistent. 
Maintaining a consistent online presence is crucial for brand recognition and trust. Automatic posting ensures your audience sees content regularly, even during non-working hours or busy periods.
Saves Your Time
Firstly, it saves time and resources. Automated tools streamline content creation and posting and provide relief to your team for more strategic tasks. Additionally, it allows you to reach a global audience by posting at optimal times, regardless of time zone differences.
Automation streamlines the content creation and scheduling process, saving valuable time and resources. Your team can focus on strategic tasks rather than manual posting.
Expands Global Reach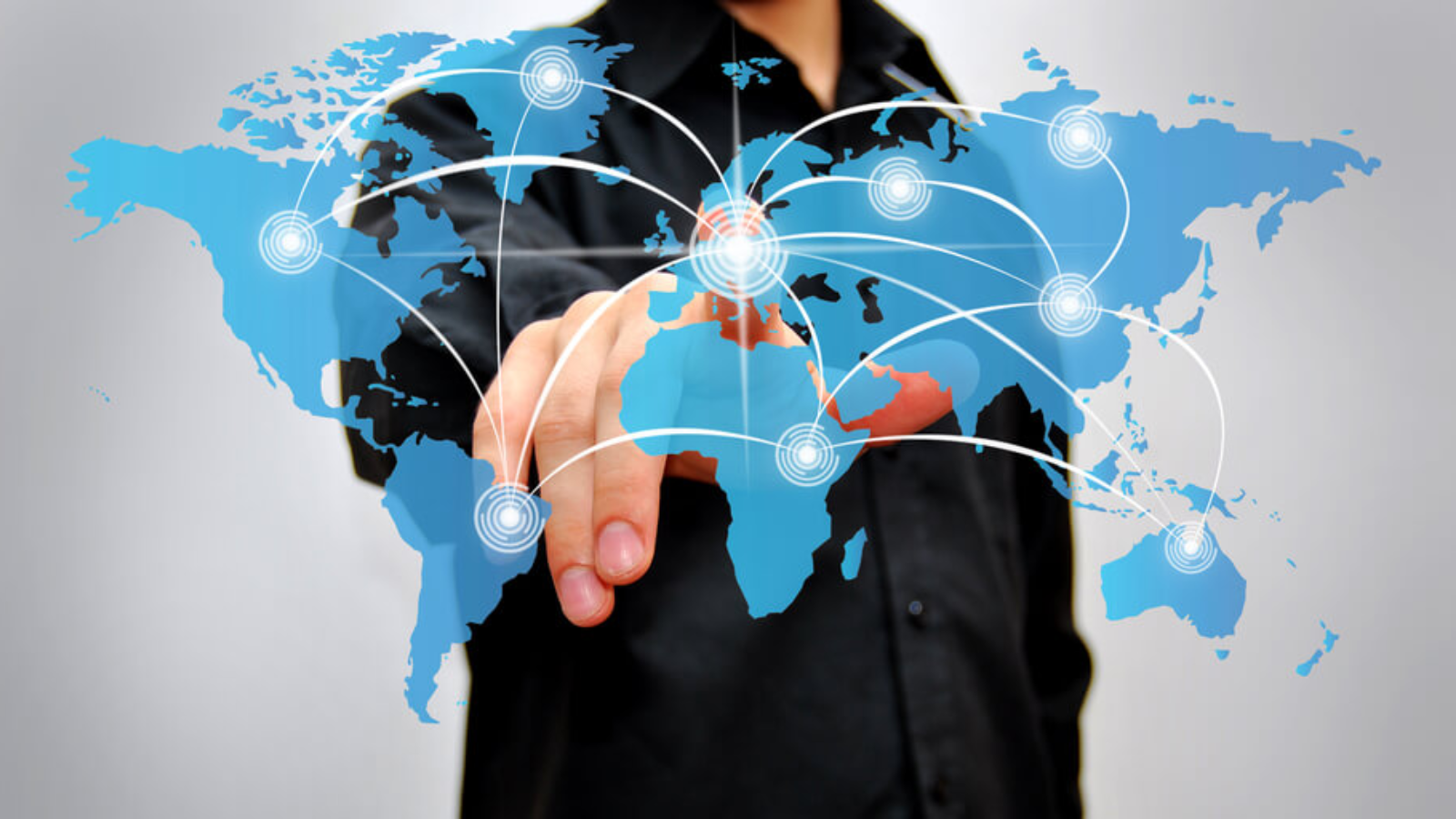 Automatic posting also enables businesses to adapt their content to certain cultural and regional nuances. By scheduling posts strategically, you can cater to the preferences and behaviors of audiences in different parts of the world, fostering deeper connections and resonating more effectively with diverse demographics.
Data-Driven Insights
Many automated tools offer analytics, helping you track post performance, audience behavior, and engagement. These insights empower data-driven decisions for content optimization and strategy refinement. Choose the automated social media posting tool that provides data-driven insights into your posts.
Campaign Precision
Automation facilitates precise planning and execution of social media campaigns. You can strategize and schedule content well in advance, ensuring alignment with your marketing goals and overall business strategy.
Read More:
Revealing Secret To Consistent Posts: Automate Social Media
Social Media Automation Explained: Why You Need It
Social media automation software. Why use it?
24/7 Engagement
Social media is always active, even when you're not. Automatic posting allows your posts to appear at any time, so you can interact with your audience non-stop, even if you're not online. It keeps your engagement going around the clock. You can select an automated social media posting tool that provides 24/7 service for posting purposes.
Multi-Platform Management
If you're active on multiple social media platforms, an auto poster can be a valuable tool to streamline your efforts and ensure consistent content distribution. Instead of individually logging into each platform to post updates, an auto poster allows you to create a single piece of content and schedule it to be published across all your social media accounts at once. 
Analytics and Insights
Many auto posters offer a range of analytical tools that go beyond just scheduling posts. They provide valuable data about how your audience interacts with your content, including metrics like engagement rates, click-through rates, likes, shares, and more. These insights can be instrumental in shaping your content strategy. 
Final Thought:
So, this blog is all about how you can boost your business presence and maintain consistency. Leveraging an automated social media posting tool like Socinator can be a game-changer for your business's online presence. It saves you time and allows you to maintain a steady flow of engaging content during your busy schedule. 
Also, we have talked about why you should include a social media automation tool for your business and how you can select the right tool to grow your business effectively. So, take the step towards greater efficiency, enhanced engagement, and sustainable growth by harnessing the capabilities of an automated social media posting tool.