One of the vital purposes of social media for the marketers is to create an active online availability. But how do you recognize if you have maintained enough presence on social media?
Since social media platforms are one of the best ways to provide robust support to your business, they can also help you connect with your current and potential audience.
It offers a distinctive opportunity to take your business to the top of the competition. So you can stand out from the competition, and build a bridge between your audience and you.
One of the easiest ways to build your continuous presence on social networks is through posting rich content. However, posting high-quality content on a regular basis on every social media platform is challenging. With the emerging trends on social networking platforms, it is overwhelming to post on multiple platforms.
In this blog post, we will take you through a guide to post to multiple social media platforms.
In a hurry? Listen to the blog instead!
Should You Post The Identical Content On All Social Media Platforms?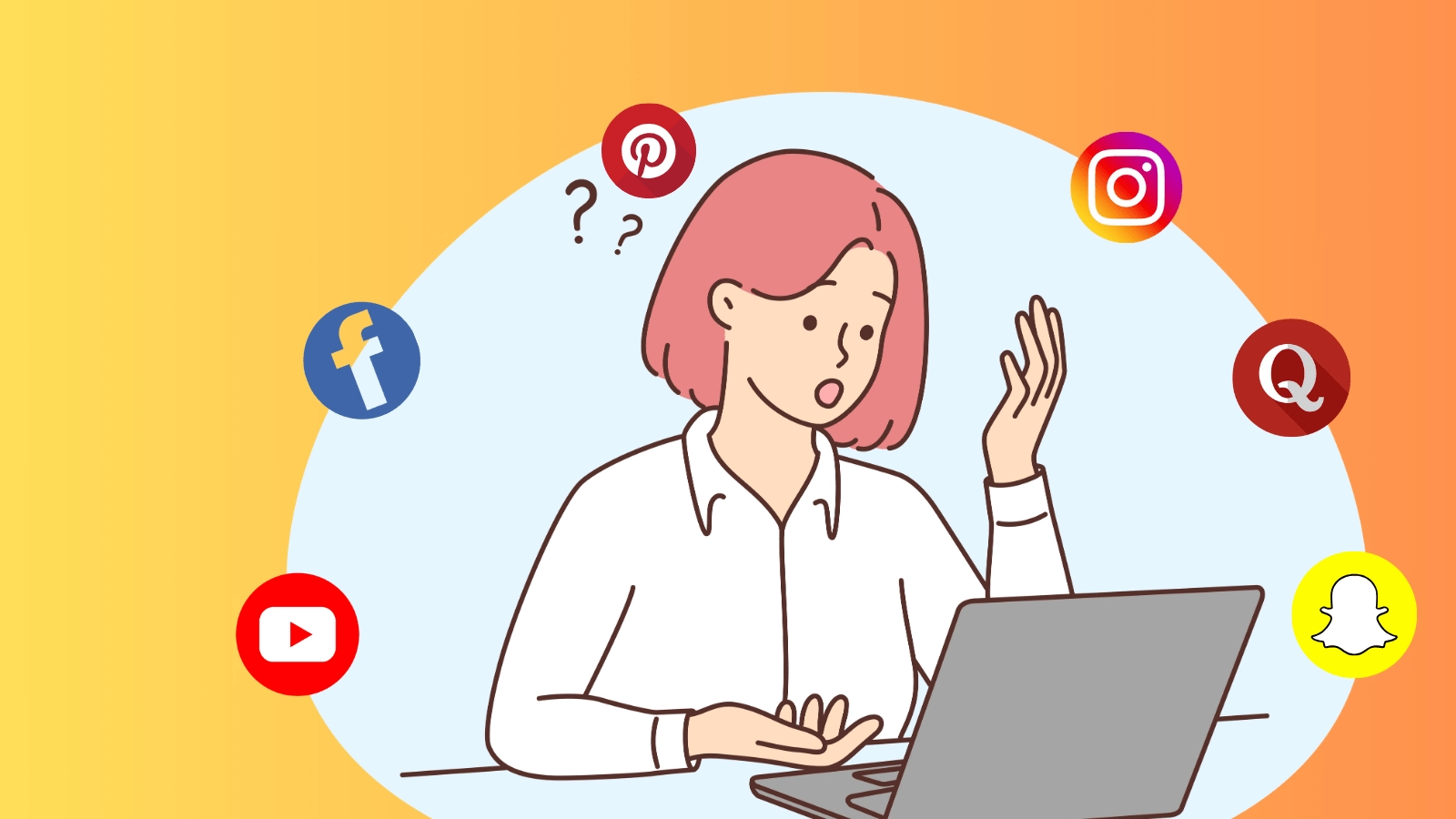 The first thing that you should be aware of before posting the same content on every platform is that the algorithm of every platform varies.
Every platform is unique, and their demands and parameters are distinct from each other as well. What might be working on Facebook, does not necessarily work on YouTube at the same time.
For illustration purposes, suppose you posted a short video on Instagram reels and YouTube shorts, and your video brought great reviews on YouTube shorts, but the video did not reach your audience on Instagram.
So again, the point is, that what works on one platform may not do wonders on another platform.
Before posting the same content on every platform, you should understand the preferences of every network and what cons arise.
Below are the top consequences of posting the same content everywhere.
Brings down the engagement level.
Different trends
Different audience statistics
Telecast issues.
Let's understand each one.
Brings down the engagement level
Even if you have an indistinguishable audience on every platform, you can not anticipate them to take interest in identical post to multiple social media networks, you should know when, what and how to share on social media.
Posting the same content on each platform might cause a lack of interest among the target audience and will eventually decrease the engagement level.
Different Trends
This is something you can't avoid.
Every platform is designed distinctively, and there are different emerging trends on each platform. Posting the same content on multiple social media platforms without making it dynamic with the current trends might disappoint the targeted audience.
Different Audience Statistics
As we discussed, every platform is different, and their specification also varies accordingly.
For instance, Instagram and Pinterest are more visually appealing platforms, and YouTube primarily supports video content. So, broadcasting the corresponding content on different platforms without understanding its basic requirements will disinterest the algorithm, which results in different audience statistics.
Telecast issues
It is clearly understood, that social media is audience-oriented, and every platform has a different audience engagement time. So, you should be aware of the best time to post on Instagram or any other social media platforms for better involvement results.
Tips To Improve Your Social Media Multiple Posting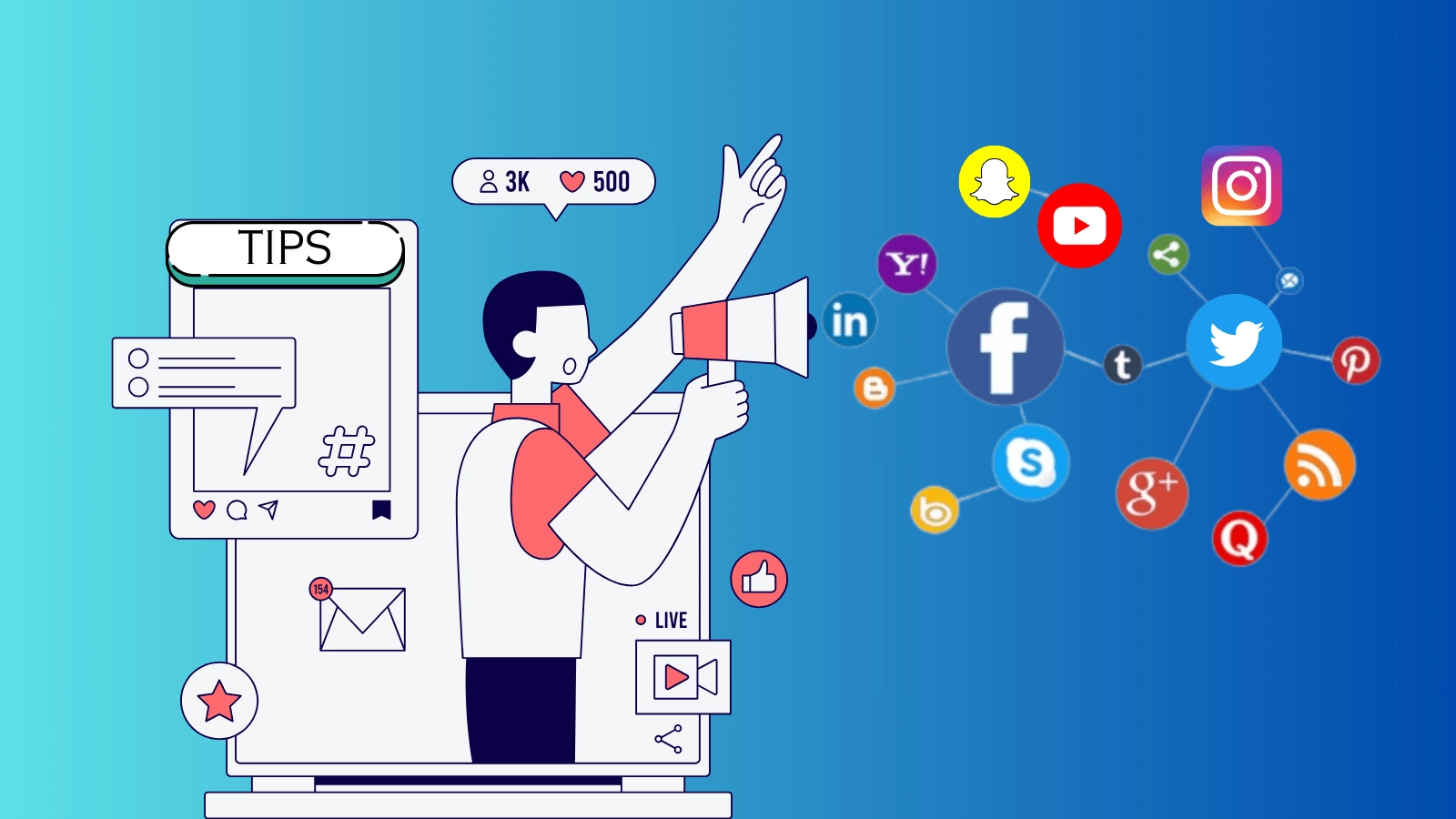 Well, as a social media manager, it is easy to get exhausted while posting content on various social media networks. This leads you to make mistakes during posting.
Below are some tips for improvising your social media multiple posting and  game.
Engrossing Caption
Content Quality
Listen to your audience
Appraise hashtags
Keep your eyes on timings
Engrossing Caption
Your gem of a work is all set to show its magic across multiple social media networks but hold on, have you written an engrossing caption for your work?
So, before you click on that " Post or Share" button and broadcast your post to multiple social media, here is something that needs your observation.
As we already know, each platform has different demands, so the caption of every network should be different. It is the thing that conveys your intent to your audience.
Expert Advice: You do not have to write a different caption for every platform, you have to tweak the caption according to the desired platform specification.
Content Quality
This is one of the crucial factors that needs to be considered before you start creating content. Every platform has contrasting specifications and a unique layout.
For example, X(Formerly known as Twitter) supports landscape-oriented images, and on the other hand, Facebook and LinkedIn support a variety of images, videos, and written posts.
Therefore, it is necessary to remember the platform specifications.
Expert Advice: Before you start creating make sure to have a clear knowledge about the dimensions and the platform because the audience wants to see high-quality content.
Listen To Your Audience
Okay, this is important.
The key to post to multiple social media platforms is listening to your audience. Your audience is the required answer to your puzzle.
Instead of criticizing your potential for not creating enough quality-rich content, start paying attention to your viewer's demands. Create content that grabs their attention and satisfies your content intent.
Expert Advice: Start engaging with your audience by asking them questions, replying to their comments, etc.
Appraise Hashtags
Adding hashtags to your posts helps the algorithm to understand your content genre and makes it appealing to the desired audience.
It is the secret tip that you can use to optimize your content reach and discoverability. It helps your content make it effortlessly discoverable and associates you with a wide-ranging audience.
Expert Advice: Try to add as many relevant hashtags according to your post and niche. Try to hit an equilibrium between the trending and appropriate ones.
Keep Your Eyes On Timings
Okay, this is important!
As a social media manager, it is hard to post to multiple social media at once, and isn't it exhausting posting on multiple platforms a day and still not getting the desired results?
Well, one of the main reasons could be a lack of awareness about your audience interaction timings. Keeping an eye on your viewers' engagement timings and posting your content according to their active time, getting satisfied results makes your hard work worthwhile.
Expert Advice: Keep track of your audience timings and schedule your content according to your analysis with the help of automation tools like Socinator, which helps you in auto-posting, auto-scheduling, & more.
How Socinator Helps You To Post To Multiple Social Media Simultaneously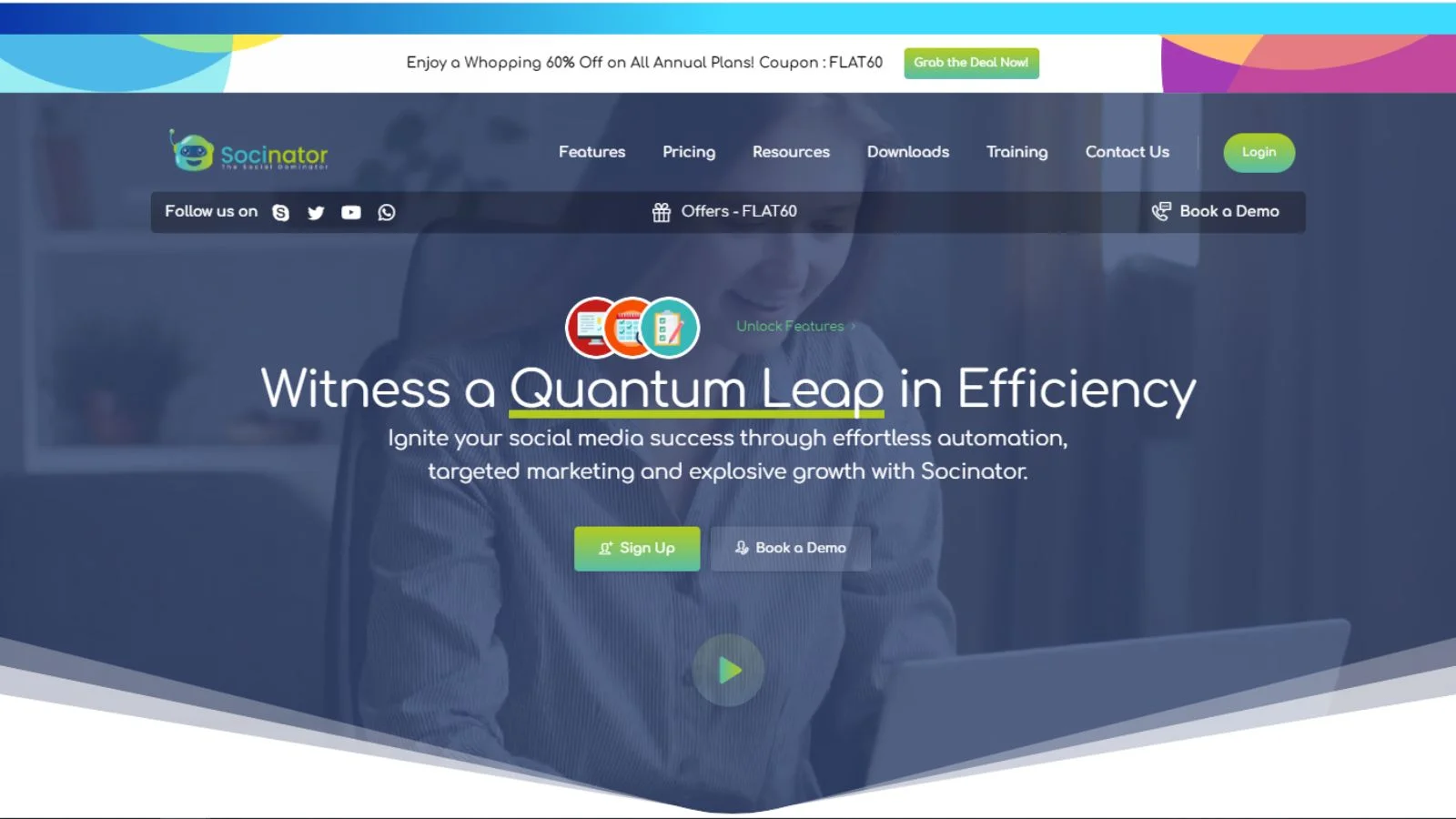 Socinator is a comprehensive social media automation tool. It helps you streamline your social media workflow with its seamless, user-friendly interface and provides an array of diverse features.
Now that we have understood what is a Socinator, let's move forward with its key features that help in posting multiple posts on different platforms simultaneously:
Auto Publish & Repost
With Socinator's auto-publish and repost features, you can schedule your appropriate content on different platforms. It removes the necessity of manual posting and safeguards the time for more productivity.
After posting, utilize the auto repost feature for reposting your best-performed content and increasing your perceptibility on social media.
Using auto publish features ensures you with regular post to multiple social media networks simultaneously
RSS Feed
For creators, it is essential to provide its audience rich and informative content. Crafting content requires alot of effort and research on trending topics.
Socinator's RSS(Really Simple Indication) feature helps you curate and design trending content as it provides an option for pasting your desired url to discover your favorite brand creator's feed details.
Get Real-Time Insights & Analytics
Gaining insights about your multiple posts is more difficult than to post to multiple social media. Socinator helps you with getting robust insights about your associated profile.
It also helps you with acquiring reports on different metrics like profile engagement, lead targeting, and post-performance. Evaluating such reports can help you with clarifying your strategy and improving your content.
Aforesaid are some of the essential features of Socinator that can help you manage your multiple social media in a more structured manner.
Also Read
How To Manage Multiple Social Media Accounts Like An Expert
What, When, And How To Share On Social Media To Improve Engagement
The Secret is OUT- Know What is the Best Time To Post On Instagram
Wrapping Up
As a social media manager, it is difficult to maintain an online presence and post to multiple social media platforms at once. But it is not as difficult as you think. Be mindful of the fact that social media is about quality, not quantity.
Strategically managing your social media can help you stay in the minds of your audience and leave an impactful blueprint for your brand. You can use social media marketing automation tools and tips mentioned above.
As discussed, Socinator is one of those tools with a diverse number of features that can help you manage everything smoothly and will make your work easy. So what are you waiting for?