Despite serving mouth-watering delicacies, is your restaurant business not gaining the growth it deserves? Maybe the issue is that you haven't been paying enough attention to restaurant marketing, thinking that your delicious food is the only thing that will make it successful.
Don't fret, you're not alone. Many business owners underestimate the power of proper marketing for restaurants. But to truly thrive in the restaurant business, it is essential to master the art of restaurant marketing. This seemingly straightforward thing can make or break your business.
In this blog, let's get you up-to-date with some fantastic marketing ideas, strategies, and pitfalls to avoid. Additionally, you will also get a glimpse of what social media automation is and its connection to restaurant advertising.
In a hurry? Listen to the blog instead!
The Need For A Perfect Marketing Recipe
Oftentimes, restaurateurs wonder why their business isn't drawing the attention it deserves despite having the advantage in service and product over their competitors. In most of the cases, the answer lies with appropriate advertising. Business growth relies on the art of strategic marketing.
Well! Creating a successful restaurant business isn't a single-step process. If providing impeccable service and luscious delicacies is the first half, then successfully marketing your business is the latter half of the step to success. It's all about promoting your business to potential customers and retaining the loyalty of regular ones.
Currently, marketing through social media is the latest trend in the restaurant marketing space, and there have been a lot of automation tools coming to the market with the sole purpose of managing and optimizing marketing through social media.
Common Pitfalls That Blands Restaurant Business Growth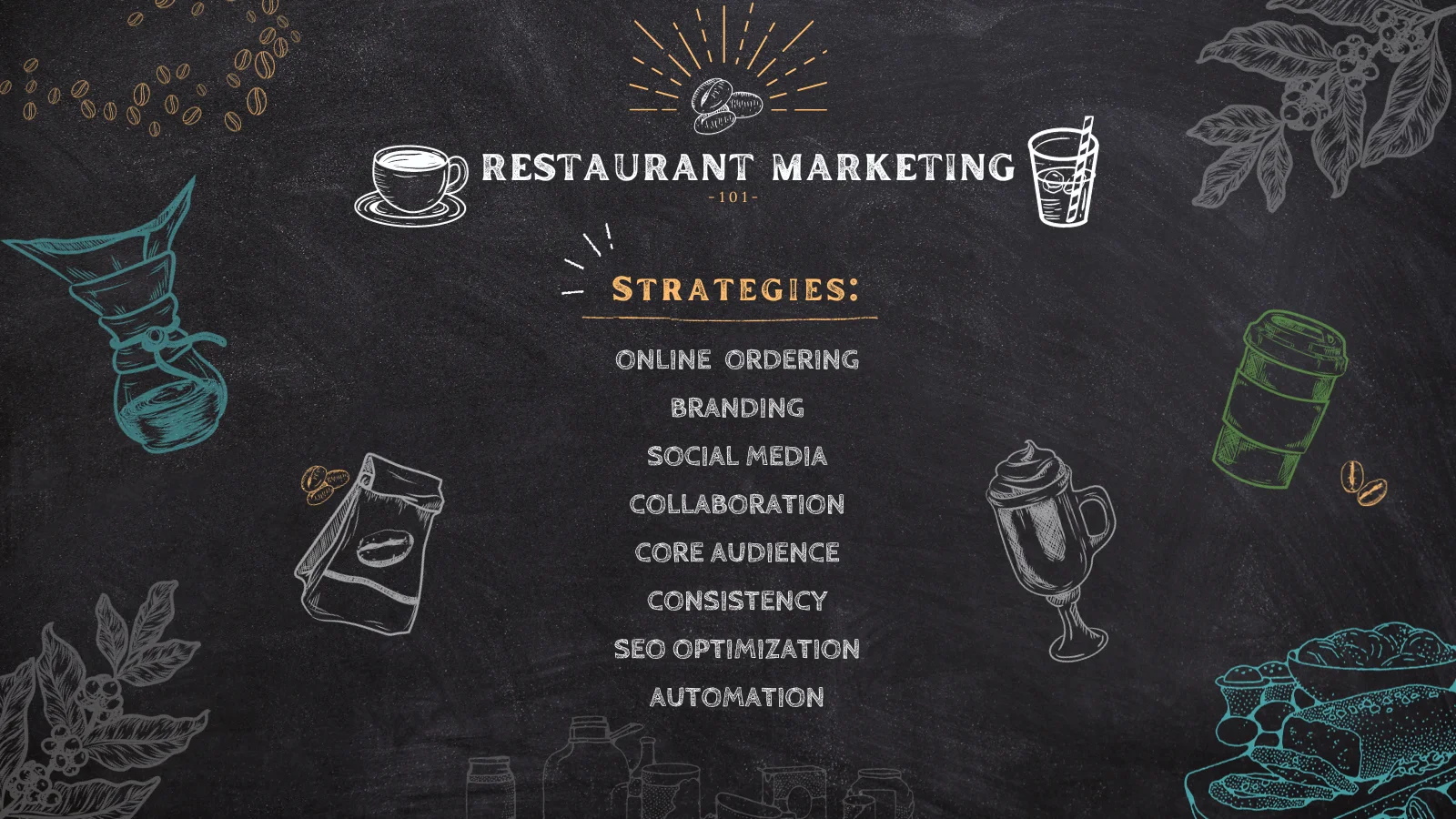 The mistakes mentioned in the following may appear insignificant to some, yet they impact your business growth and hinder profit generation. So its crucial to examine whether you are committing any of these mistakes and steer clear of them.
Not Investing In Proper Marketing
Marketing is essential! After all, how do you expect customers to grace your establishments if they are unaware of your existence?
While word-of-mouth and recommendation have their merits, they do have limitations. Consider the travelers and temporary visitors to your town who may not have heard about your establishment. For them, proper marketing of your business is the only guide that will draw their steps toward your restaurant.
So, consider proper restaurant marketing as an investment in the visibility and success of your business, one that can bring returns tenfold and beyond.
Not Modernizing Your Restaurant Marketing
There are various ways to promote your business in the present time. You may go the traditional way or the modern way, or both.
Traditional advertising includes newspaper ads, magazine articles, pamphlets and flyers, radio and television ads, and mascots. Whereas modern techniques use the latest tech-savvy platforms like online forums, blogs, and social media platforms. And with the help of social media automation tools, marketers can make an impactful online presence.
Most business owners make the mistake of thinking that only traditional advertising will be enough for them. In this fast-paced world, most people don't have time to wait and watch traditional ads for your products and services.
That doesn't mean that you should completely give up on the traditional marketing ways; rather, you should adapt to the current marketing trends and level up your game.
Neglecting The Power Of Online Presence
In today's digital age, not having a robust online presence can be a costly mistake.
People should have a way to check up on your business by searching online social platforms, especially on Google, where they can look to get to know about the type of dishes you serve, business timings, and customer ratings, read opinions about your business, and get directions to your establishment via Google Maps or similar apps.
Create a good, easy-to-navigate website and provide online reservation features. Make it convenient for customers to book a table, enhancing their experience.
Not Claiming Your Business On Google
If you don't want your brand name to be used by competitors and create confusion among people, claim your business on Google right now! Create A Business Page On Google Business.
Your Google business page will tell customers about your business contact information, address, operating time, cuisines served, and ratings from visitors. Google Business will provide you with valuable insights about customer searches and ratings, which will help you strategize optimal restaurant marketing.
Lack Of Interaction With Customers
Having a social media presence is not enough! You should have proper interaction with your customers. Ignoring your customer's feedback, like their likes and dislikes, can have dire consequences.
Always focus on the negative and positive feedback of the users on any online platform. Responding to the critic's feedback accordingly and promising to improvise will bolster your reputation and show your commitment to the customers.
It may be a hectic thing to constantly monitor your business account on multiple social media platforms, but automated social media tools like Socinator can help you save a lot of time and effort in managing your online activity.
Not Analyzing Social Media Metrics
Not analyzing the engagement and traffic driven by past postings on your social media accounts is not a good practice. You should always know which of your posts drive customer engagement to your brand and which one does not.
Analyzing metrics will help you create restaurant social media post ideas relevant to your target audience and improve engagement.
Strategies To Spice Up Your Restaurant Marketing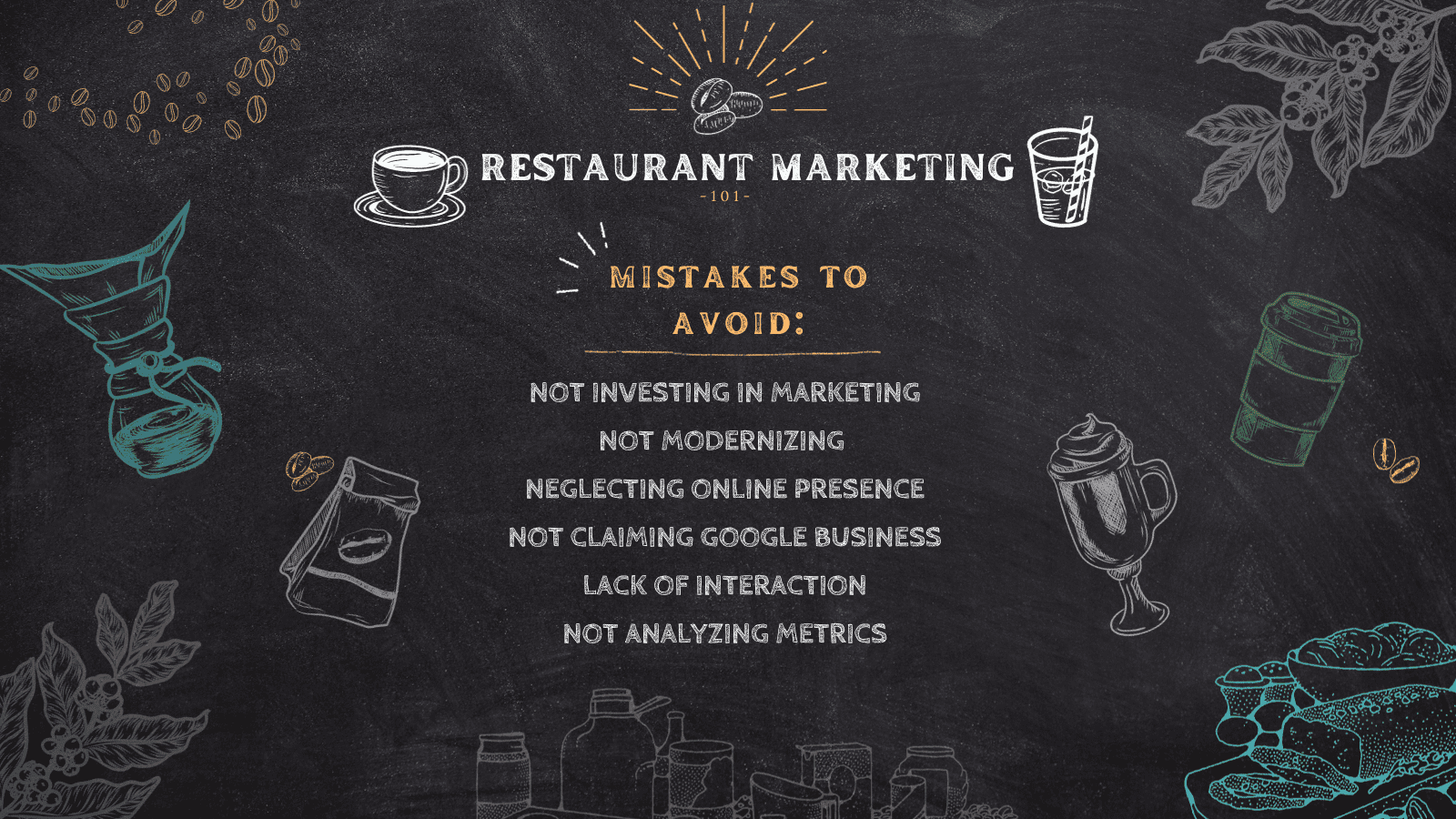 Now, let's dive into effective restaurant marketing strategies that will help you expand your horizons.
Online Ordering and Delivery
Not every user will be able to visit your establishment due to various reasons. Partnering with online food delivery platforms will increase your reach and will help you cater to more customers and increase your customer base.
It will also be helpful in scenarios when your restaurant is running full, and people will still be able to savor your restaurant's food at home.
Emphasize on Branding
Branding is an important aspect of restaurant marketing, which creates a visual identity for your company. It helps the audience to connect with your business beyond the product or service.
Choose a proper logo, themes, and colors that harmonize with your services and are easy to memorize.
Ensure that your restaurant's brand identity, including logos, colors, and messaging, is cohesive across all channels like Facebook, Reddit, Instagram, etc. Devise content for social media platforms, keeping this uniformity in mind.
Leverage Social Media
One can use social media to reach the right audience quickly and effectively. Create your restaurant pages on multiple social media platforms like Facebook, Instagram, Reddit, Pinterest, etc. Spread awareness among people about your brand by social media branding.
Optimize your post according to the functionality of social media platforms. For example, sharing high-quality images and videos about your restaurant, dishes, ambiance, and others is a crucial part of restaurant Instagram marketing as Instagram is a photo and video posting media.
In a similar way, you should create content according to the platform and its functionalities.
Collaborate with Food Bloggers and Influencers
Partnering with food bloggers and social media influencers can help you reach a broader audience. They can create authentic content about your restaurant and share it with their followers.
Identify your core audience
Having your business's account on social media is only half of the work done if your ads don't get to the relevant people, your efforts will be futile. Targeting correct demography is an important part of restaurant social media strategy.
Especially in the restaurant business, showing your ads to local audiences should be your priority because they are your potential customers.
Maintain Consistency In Posting
Consistently updating your patrons on the latest happenings in your business, like special offers, new additions to the menu, and ongoing offers, helps with continuous engagement with your followers.
Create appropriate restaurant content ideas and post them on your social media accounts to let your followers know what's cooking!
But there should be a balance in that. Posting too much will appear as spam, and a lack of proper posting is not enough to drive the audience towards your brand.
You can always take the help of automation tools like Socinator, which helps you schedule future posts and maintain content according to your requirements for different online platforms in one place.
Focus On SEO Optimization
Optimize your online content for local SEO to ensure that your restaurant appears in local search results. Use location-specific keywords and maintain a Google My Business profile with accurate information. It will help your restaurant to appear in the nearby section of Google searches.
Use relevant tags for social media restaurant marketing. In the case of restaurants, you can use tags like food, food blogging, food vloggers, cuisines, etc.
Retain Patrons
Encourage repeat business and customer retention. Create a loyalty program that rewards frequent diners with discounts, special offers, or exclusive events.
Create blogs on your website about food, recipes, and restaurant news. It will not only engage your audience but also boost your website's SEO.
Use email marketing, build a mailing list, and send out regular newsletters with promotions, special events, and updates. Using email marketing to stay in touch with your loyal customers is also a part of good restaurant marketing ideas.
Implement Social Media Automation
Engaging constantly with your customers on social media requires a lot of time and effort. To save time and maintain a consistent online presence, you can use social media automation to schedule posts, engage with your audience, and track metrics for better insights.
Implement email automation for personalized marketing campaigns. Send targeted emails based on customer preferences, special occasions, or their dining history.
A good social media marketing automation can reduce your burden and let you focus on running your restaurant rather than doing mundane tasks like posting, replying to comments, etc. In the long run, it also saves you money by reducing additional staff to manage your online presence.
Socinator: Your Personal Social Planner And Assistant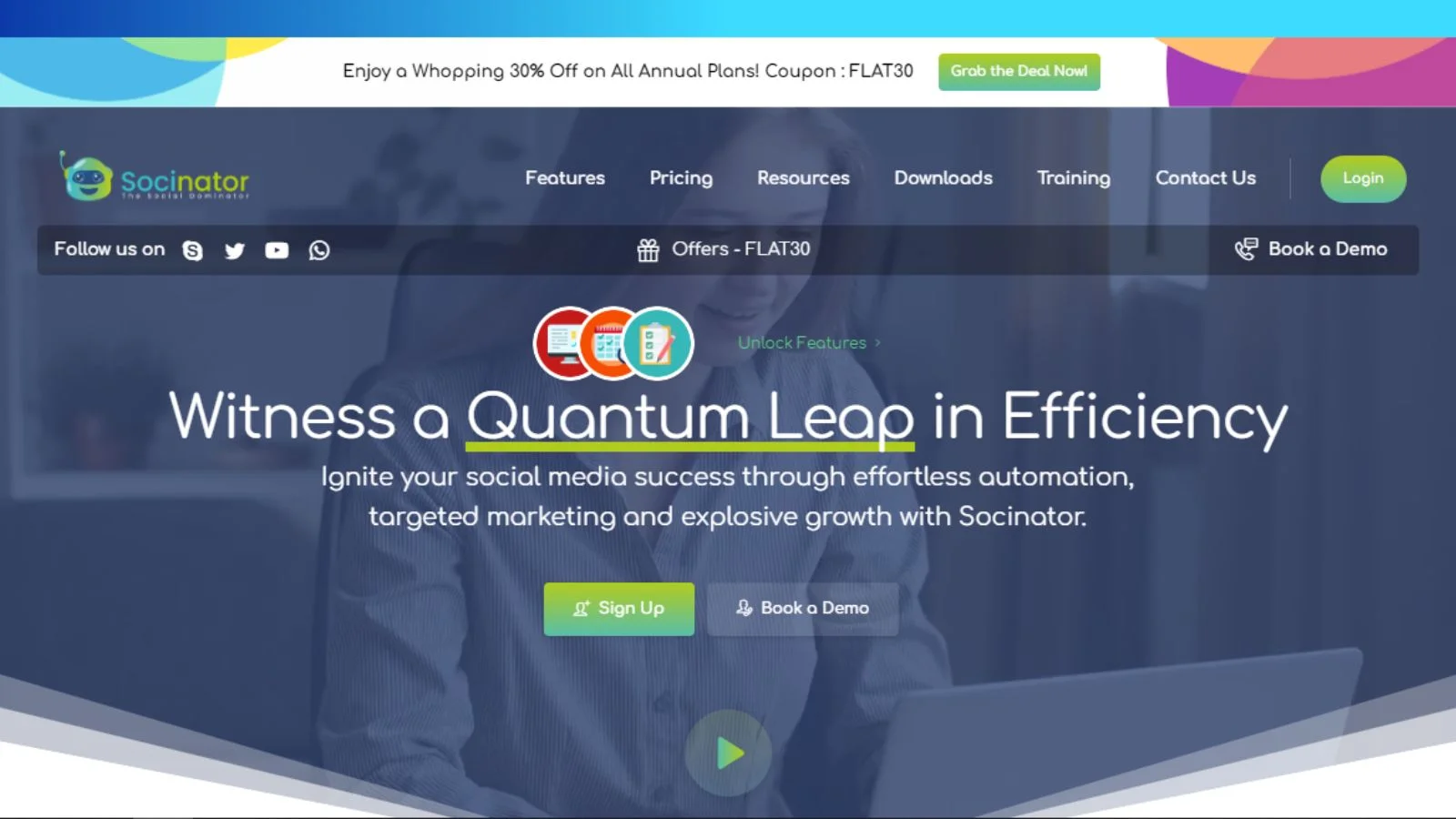 Restaurant Marketing is a tedious job, and by using Socinator, you can do a lot of work without much effort. Available for all major platforms like Facebook, Instagram, X, YouTube, and more, you can manage multiple social media platforms and multiple accounts for platforms from a single space. Socinator keeps all login IDs and passwords secure.
Some other salient features of Socinator are as follows:
Automate social media posts & save time
Auto send/ accept/ cancel Requests
Find profiles, groups, and pages in your niche
Auto Unfollow/ Unfriend
Auto like/ comment/ reply/ share/ repost
Track insightful analysis & gauge social performance
Automated chatbots
Plan, collaborate, & schedule ahead of time
Keep a steady queue of posts
Socinator events manager can manage all your campaigns, product launches, workshops
Get notifications of social conversations in a single space
Learn More:
Social Media Branding Guidelines: All You Need To Know
Social Media Automation Explained: Why You Need It
Schedule Instagram Posts For Consistent Success
Summary
In a nutshell, restaurant marketing needs your undivided attention to enhance the reach of your business to new potential customers and retain existing patrons.
You can't argue with the fact that social media plays a vital role in the new-age marketing space. An efficient social planner like Socinator can help you with various tasks like staying beyond active business hours and automatic engagement with your followers.
By avoiding the mistakes mentioned in this blog, properly strategizing your steps carefully, and studying the recent trends in restaurant marketing, you can easily get an advantage over your competitors.