We know Pinterest as the perfect visual search engine that makes a great choice to explore ideas, motivational memes, design inspiration, and more. Pinterest is a heap extra than that, but one thing that is for sure is it's an online shopping tool! 
Yes, you heard it right! An ironic online shopping platform. We know that Pinterest is an impeccable destination for advertising. However, it also works great for direct sales and conversion.
Pinterest power is infinite, but to unleash its aura, you need to take the platform seriously and add extra love and effort to the business page. And with these two things, you can eventually start selling on the page. 
As a destination that empowers endless scrolling, you can achieve milestones on the platform with a few tactics and steps. However, some extra help never hurts, like the Pinterest automation tool and other social media management tools, as a booster engine for you.
So without any further delay, let's hop along with this article; 
Tap Play To
Listen

To The Podcast;
Why Sell On Pinterest?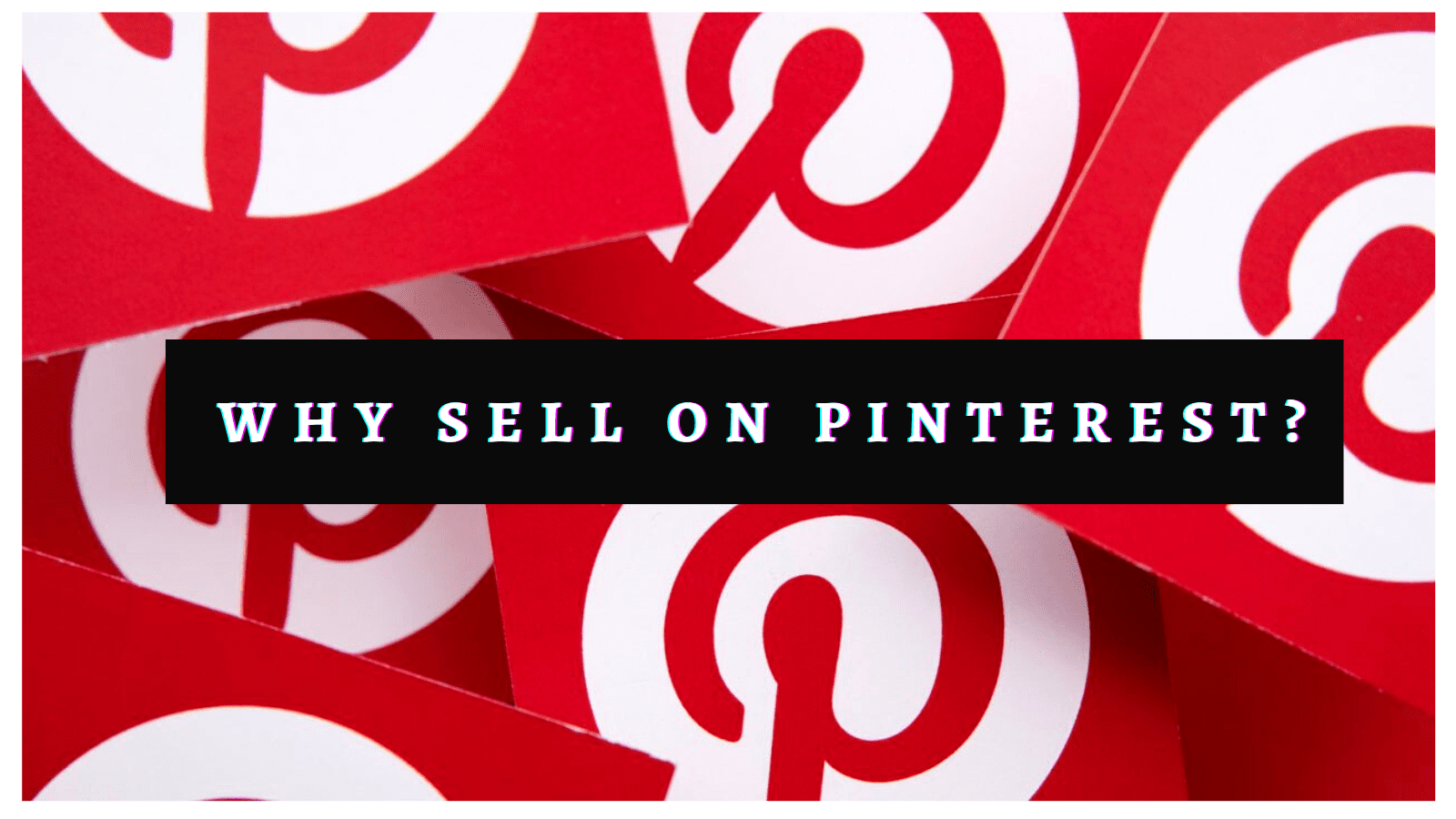 Pinterest launched in 2010; since then, it has been a unique and popular platform which gained a spike in recent years. It allows the developers to add more and more features to make the platform user-friendly and compatible.
The truth behind the platform's success; it gets immense love from every business, marketers, and advertisers. It makes us strongly conclude not to underestimate the selling power of Pinterest. 
Here

are some of the reasons why ;
Rapid Growing 
According to a survey, Pinterest's marketing efficacy increased by 140% between 2021 and 2022. It makes numerous marketers jump into the battlefield to invest more time and money in Pinterest in 2023.
Pinterest is increasing and approaching nearly half a billion users, one of the primary reasons numerous businesses are keenly ready to get on board.
Shopping Friendly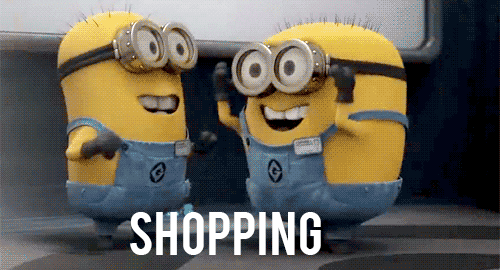 Pinterest is a perfect union of social media and window shopping. According to a survey, approx 48% of users explore Pinterest as the platform for buying products. 
Self Reliant
Pinterest allows you to make sales directly from the platform itself. The features let the user create a unique and seamless shopping experience that reduces customers' risk of dropping out before checkout. 
When discussing automation software for business, the first question that pops into mind is; why do we even need automation tools?
Social media automation tools typically reduce the pressure and endless efforts of managers. From planning, publishing, and managing large numbers of accounts to automating social media profiles, they play an ironic role in managing and growing social media accounts. 
With the Pinterest automation tool, you can fully integrate several features of the platform.
Investing in a social media management tool, or mainly a Pinterest automation tool is the best idea to implement these tactics as it is a difficult task in the daily life of any business.
Socinator- All-in-one Pinterest Automation Software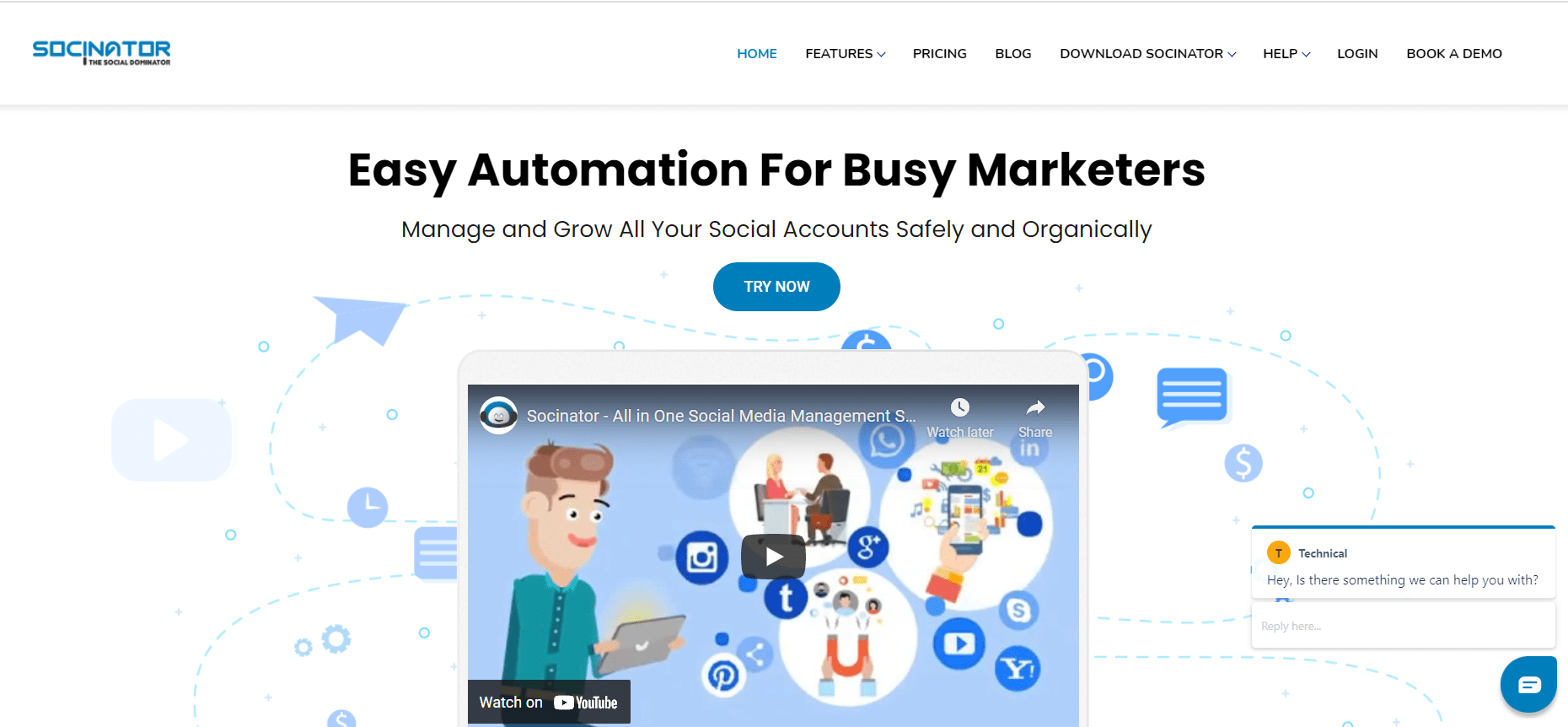 Socinator helps you manage all your social media accounts and grow them organically. Easy automation for busy marketers with a simple interface and budget-friendly pricing plans. 
It is a highly efficient social automation software for social media platforms like Facebook, Instagram, Twitter, Pinterest, YouTube, Reddit, and Tumblr.
Some of the astonishing vital features;
Advanced Publishing
It lets you auto-publish and schedule posts on multiple networks, including Instagram, Twitter, Facebook, Google+, LinkedIn, etc. It can content curated by importing content via RSS feeds, monitoring folders, etc., making it the intelligent auto post scheduler.
Pinterest Automation​
Give a boost to your Pinterest account for faster growth and 20x more revenue. Auto Follow, Auto Follow Back, Auto Try, Auto Comment, Auto Repin, Auto Create Boards, Auto Unfollow, and Many More.
Add Video Pins
Spice up your Pinterest accounts with video content. You can post YouTube or Vimeo videos and apply the same marketing techniques as you do for images.
Auto Comment
Leave a thoughtful comment on niche-based pins to get yourself discovered by more people that might like what you have to offer
Auto Create Boards
Create as many boards you need for all your Pinterest accounts in one place, with PinDominator
Auto RePin
Auto RePin pins in your niche by keywords, by any board URL, user, or specified pins only
Find And Extract Targeted Users
Now find for followers, followings, likers, pinners, or commenters of your targeted users by using various search methods (like searching based on the keywords, pins, URL, and so on)
To know more about Socinator, Watch our YouTube video here. 
Now let's move on to the next segment, where we talk about Pinterest's shopping features and how Pinterest users can shop from the app.
All About Pinterest Shopping Features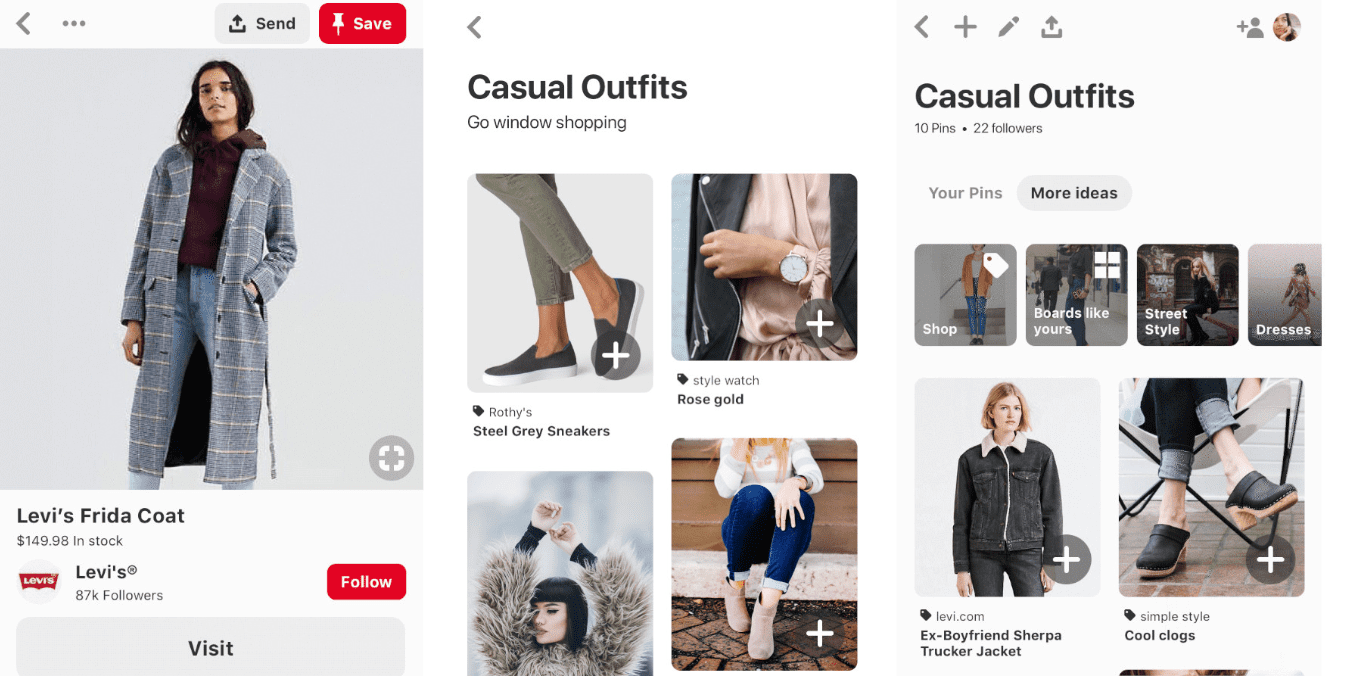 Pinterest introduced one of its new features called Rich Pins in 2013, added Buyable Pins in 2018, and again launched the Shop tab in 2020. The app has been doing well during the Covid 19 lockdown, gaining perfect popularity and love, especially for the brand.
There are currently 06 ways Pinterest users can shop the app; 
Shopping List-With these new shopping features, users can easily access all the product Pins they've saved on Pinterest in one place, along with other information like pricing, reviews, shipping, and more to make purchasing decisions.
Shop from Lens-Shopping with Lens uses visual search to connect offline inspiration in the real world with online ideas you can buy on Pinterest. If pinners find inspiration in the real world, they can use the Pinterest camera to take a picture and visually explore similar in-stock home accessories and fashion products.
Shop from Pins-Users inspired by the images they see on the platform and want to know how to purchase the items featured on Pins. Now with this feature, when a user taps a pin of interest, they can see the products and shopping categories included in the image. 
Product Pins-When users find a product, they like to get details such as price, shipping, and reviews from the retailer directly, so they can learn more and decide whether to buy.
Shop from the Board- When users find a product they like, they see details such as price, shipping, and reviews from the retailer directly, so they can learn more and decide whether to buy.
When it comes to Pinterest marketing, we are sharing some of the strategies on how to get followers on the platform and drive conversion on the number one shopping platform for millennials.
Add Relevant Keywords and Hashtags
Try to add relevant keywords and hashtags because we all know that it is essentially a search engine. Ensure your descriptions are keyword rich and include pertinent hashtags of relevant searches. 
You can also try the Pinterest keyword tool for better keyword research and analyzing which keyword will serve best for you. 
Organize With Board Sections
Pinterest has recently added sections to help organize boards. With these practices, you can add credibility to your brand and make it easier for prospective followers to navigate your content. 
Post Unfailingly
One of the best ways to get an engaged audience is to post consistently and at the right time. Play the long game by posting consistent content over months. 
 You can also maximize the reach of your content by publishing it at the right time. Try to plan your pins ahead of time to stay ahead of the calendar. 
Pinterest recommends sharing seasonal content  45 days before the holiday or event. Save time by efficiently scheduling and publishing pins. 
Stand Out with Beautiful Visuals
According to the platform, the top-performing pin has three characteristics. Visually appealing, intriguing, and practical. It is a visual platform, so make sure your content is eye-catching images.
Here are a few pointers;
Use high-resolution and high-quality images.

Utilizing lifestyle images tends to be more attractive than standard product shots.

Avoid images that are too busy.

Do not make images too long, and they will get cut off. The ideal aspect ratio is 2:3.

Shoot for the video! If you have the resources, short videos have the power to stand out among even the best photos.
Read Our Latest Blog ;
Post Fresh and Original Content 
Each social media platform always prioritizes originality. Most users come to the site to find new ideas, inspiration, and products that make Pins fresh and original. Ditch your standard stock photos and try heightening your content for better marketing results.
With these tactics to boost your efforts for Pinterest marketing, we bid adieu to the articles. It is undoubtedly a great social media platform for online shopping. Nevertheless, Pinterest automation tool are your savior to boost your marketing strategies. 
Save time managing your Pinterest presence with Socinator. It is one of the best Pinterest tools for business. You can create, schedule, and publish Pins, create new boards, pin to multiple boards at once, and run all your other social media profiles with a single dashboard. Try it for free now.