As a part of a marketing team, I have seen people trying Pinterest out and being overwhelmed with the process.
However, things get easier when you employ an auto Pinterest tool. But still, if something is off, then it is OFF! No further questions.
Well! The reason being Pinterest a difficult tool is that you don't fit into the audience base of Pinterest.
Sounds a bit over the top, but Pinterest is a very different social media with a very specific audience base. So, if whatever you are promoting does not meet the vibe, then my friend, it is not for you. Simple & straight.
By the way, we know that you are struggling with the growth on Pinterest. And solutions such as an auto Pinterest tool is not working for you. So, how about we go a level deeper and discuss why Pinterest is not for everybody?
Listen Blog Post In Natural Voice-
Let us get on with it.
Auto Pinterest Tool is not For Everybody!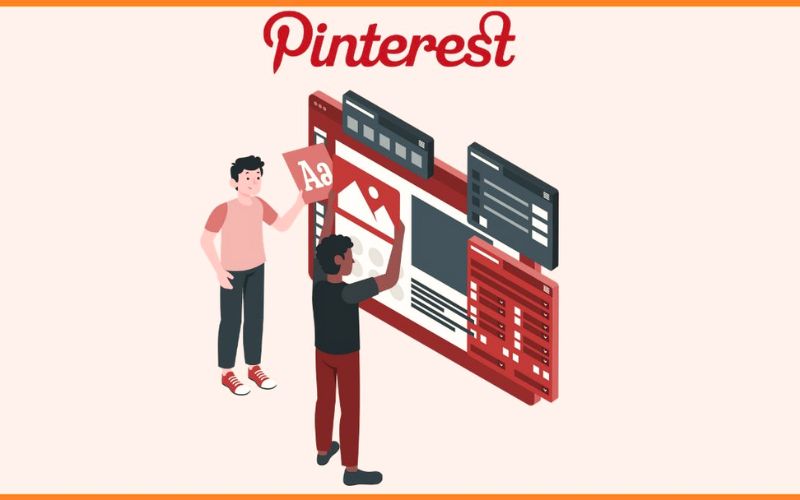 As a marketer, I have also tried Pinterest to grow my brand. Not exactly a brand, but I tried to build an online presence.
There wasn't a single engagement for over a month, even after daily posting high-value content. As I research the context, I see that I am not the only one with this issue.
So what is the conclusion?
Pinterest is actually not for everybody.
Let's take an example. We all know Instagram has a certain audience base. Certain types of content work well here. Well! The same logic applies for Pinterest too.
Pinterest is a very different social media. By the way, it is more of a browser than a social media. You don't really have to build followers here.
So, employing a Pinterest auto follow tool won't bring in explosive results if you are not focused on building a community.
Instead, you need to put content that would evoke interest in other users. And this could include decor, food, art, motivational quotes, flora, fauna, and niches that inspire the audience.
So, if your brand does not fall into this category – it will not work for you.
Most importantly, if you are a blogger, then Pinterest might work wonders. Still, be consistent and use compelling pictures that suit the vibe.
One way to stay consistent is by employing an auto Pinterest tool.
Using the tool will help you stay regular, but you have to be in the dominant niche on Pinterest to excel here.
By the way, don't hang up with the problem. Let us give you the solution too.
So, these are the niches that work well in the Pinterest community.
Blog
Food
Self Help
Finance
Fitness
Travel
Art
Marketing
Parenting
Photography
Room Decor
Marketing
Events
Gardening
And so on…So, if you are looking to grow, employing an Auto Pinterest tool is worth it with these niches.
Now let us know the other factors that hamper your growth on Pinterest.
4 Rookie Mistakes That You Need to Avoid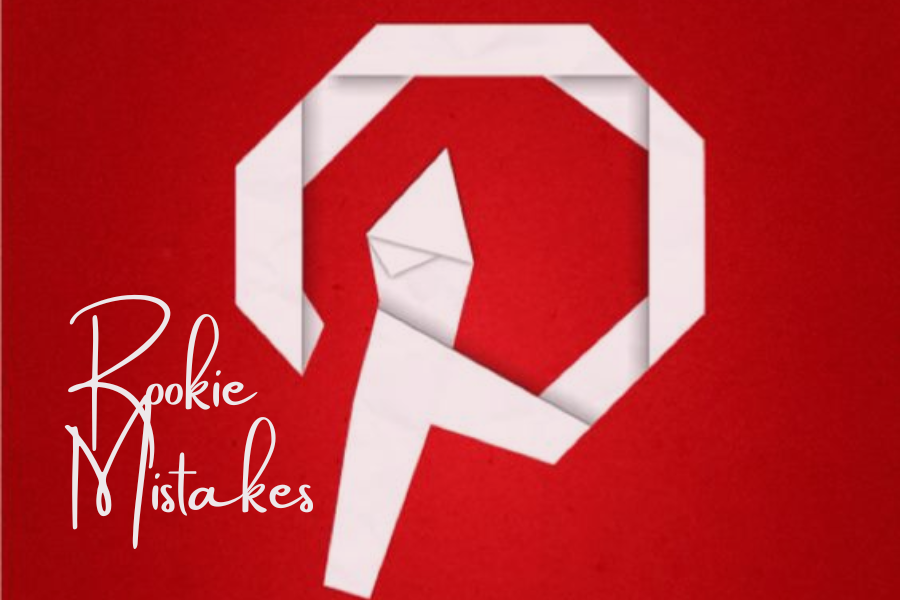 In this section, we will talk specifically about the mistakes you could make while working with Pinterest. You could be a professional digital marketer still, you could fall for these mistakes.
Now let's cut to the chase and get to know them.
So, the first rookie mistake from the list is…Drum rolls, please!
Not Employing an Auto Pinterest Tool 
When working as a full-time marketer who wants to leverage Pinterest, manually doing everything will make things worse for you. Especially when your brand has potential to grow on this platform.
Because there will never be less work, it just keeps on increasing.
What's the solution?
You can solve your issues just by getting an auto Pinterest tool. But how do you know that you have the right tool? Well! It is what we are here for.
Every good Pinterest automation and scheduling tool fosters ultimate privacy and security while abiding by the regulations. And, if you are looking for such a tool, we might have something for you.
Meet Socinator. It is an all-in-one social media scheduling and automation tool, having integrations with 9+ networks.
With Socinator, you would be able to –
Schedule your posts.
Auto pin/ repin your posts.
Create boards.
Humanize your automation activity.
Download the engagement reports.
Add video pins automatically
Automatically follow, follow back, & unfollow users.
Auto-publish pins from RSS.
Broadcast messages.
Perform user detail scraping.
Get a full account report.
And so on. Opting for this auto Pinterest tool will help you reach your marketing goals faster than before. So don't wait up. Start now!
Also Read-
5 Ways to Automate Your Pinterest Posts and Save Time
Using Personal Pinterest Account for Business Purposes
That's a big one! If you are striving to be a full-time Pinterest marketer, you need to have a business account. Also, you would require specific tools and advanced features to establish a brand on the platform.
Well! You can convert your existing personal Pinterest profile to a business one. Or you can create an entirely new business profile from the start. The decision relies upon you.
By the way, it is better to have a business account because it gets easier to integrate it with an auto Pinterest tool.
Here are the steps to convert your personal Pinterest account into a business.
Log into your personal Pinterest account.
Click the directional chevron-down icon at the top-right of the screen.
Click Add account.
Under Create a free business account, click Create.
Click Create a linked business account.
Click Create linked account
Fill out the fields to Build your profile, then click Next
Fill out the fields to Describe your business, then click Next
Select if you want to run ads, then click Next
Select from the list of options to Describe your business
Select where you'd like to start or click the cancel icon to go to your linked Pinterest business account
Thinking All The Pins Are Same
One of the rookie mistakes that you could avoid on Pinterest is thinking that one pin fits all. It means you can't just use the same pin for every post you create. It won't help you get engagement and traffic.
For example, a "blog pin" is different from a "video pin," and a "list growth pin" is different from both. Each pin type has a different size and purpose. So, using the wrong pin for your content can lead to poor results.
To avoid this mistake, try using an auto Pinterest tool. These tools can help you create pins for different categories. They can also suggest which pin type to use for your content. This way, you can be sure that the pins are optimized.
Remember, different pins serve different purposes, so use the right one for your content. With Pinterest auto repin tools, you can save time and effort while ensuring your pins are effective.
Using Hashtags in Board Descriptions
If you're new to Pinterest, you might be wondering whether to use hashtags in your board descriptions. Well, the answer is no, you should not use hashtags in your board descriptions, and here's why.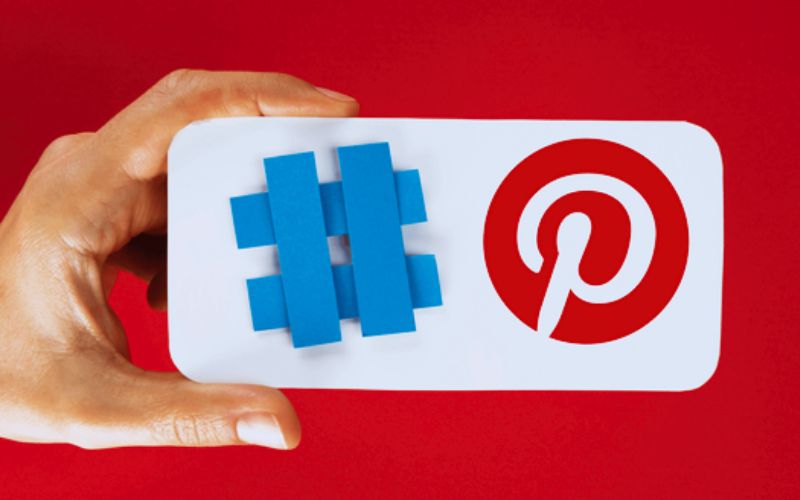 Hashtags are a great way to categorize your content and make it more discoverable. When someone searches for a specific hashtag, they'll see all the content with that hashtag. So if you include relevant hashtags in your board descriptions, your content will be more likely to show up in search results.
But before you go crazy with hashtags, make sure they are clickable. And things get interesting here. Hashtags in boards are not clickable; hence they don't appear in the search results –  meaning you won't be able to leverage them for anything.
So, using hashtags in board descriptions is of no use. You can use them on pins or profile descriptions. Pinterest recommends using no more than 20 hashtags per Pin. Anything more than that can be seen as spam and may negatively impact your reach.
So, to sum it up, avoid embedding hashtags without understanding the placement. Just make sure you're using them strategically without overdoing it.
Especially, if you are working with an auto Pinterest tool, then specify places where you need to keep check on hashtags.
Also Read-
9 Ways Automatic Linkedin Posts Can Make You Invincible
Conclusion
So, we have already discussed why your Pinterest marketing is not giving the results you were expecting in this blog. And we have tried to list down all the core reasons.
But if you have any doubt or you need more points, ping us in the comments. We'll be happy to help!Also, check out our most relevant auto Pinterest tool – Socinator.