When we say Instagram, what are the thoughts that strike your mind? Is it something like the best platform to check out the latest trends? Or a site that provides room for business owners and influencers to promote their niche? Yes, everyone thinks the same about Instagram. It is the best social networking platform with millions of active users. And the best part is nothing can ever go wrong on this site.
Hit The Play Button To Listen This Podcast:
If you are a business owner, marketer, advertiser, or social media influencer trying to reach out to more users, there is no better place than Instagram. The platform has built trust within its audience for years. Hence, it is transparent that any business running on Instagram is genuine. So, you do not have to do a lot of hard work to proffer to your target audience network. 
Instagram Scheduler
Publishing pictures and videos on Instagram is fun. Then why do users need to schedule their posts? Let me tell you the reason. When marketers take their business to this platform, they need to promote their top products or newly launched products now and then. Hence, it becomes a little daunting to manage their business as well as their social media presence. To overcome this scenario, the companies can go for an Instagram scheduler which will come in handy.
But the business owners are not that good at choosing the best application or tool to schedule their Instagram activities. Some criteria need to be taken care of while picking out the most relevant Instagram scheduler for your company. And the most meaningful question like, do you need an Instagram scheduler that will automatically publish your posts, must also get covered.
Let us jump right into the blog to gather more information regarding scheduling Instagram posts and discover the most relevant and convenient tool.
Why Do You Need An Instagram Scheduler?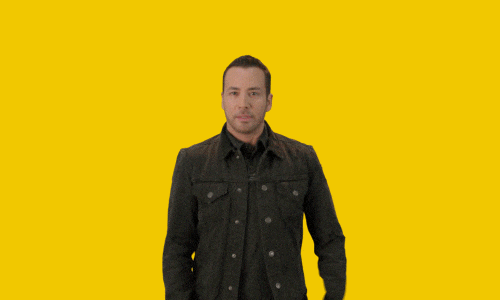 Time is money. And for every business owner, this matters a lot. Hence, if you do not want to waste your time creating content every time you post, you need to consider implementing an Instagram scheduler.
Now let me put a situation in front of you. Which one would you choose, spending time every day to select the pictures or videos you want to post or scheduling your posts for the entire week at once? The second one sounds more appropriate, right?
Save Time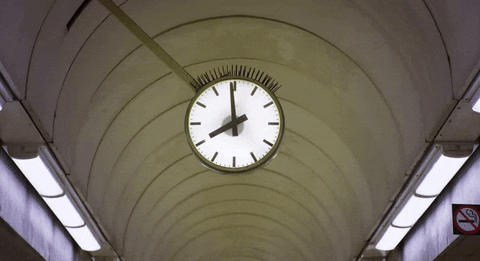 The most important reason to schedule Instagram posts is to save time. You do not have to spend hours every day picking out and editing pictures and videos that you wish to publish. You can simply mark a day when you can upload all your content together and make a series. Hence, the Instagram scheduler will publish your posts accordingly.
It is beneficial because you will have an idea of what content will get posted on which day. And you can calculate the Instagram audit as well. Again it will make things more convenient, and you will never miss out on posting.
Imagine a situation when there is a launch of a new product. You will have to concentrate on multiple aspects and keep posting on Instagram, on the other hand. Here, the Instagram scheduler will come in handy. You can schedule all your posts before a week. Hence, they will get published on their own, and you can keep yourself engaged with other important tasks.
Use Appropriate Instagram Caption and Hashtags
Instagram captions and Instagram Hashtags can make a huge difference. Whenever you schedule your posts, take some time out and pick the most relevant captions and hashtags. These hashtags will always make your posts remain at the top of the page. And the users who are fond of great Instagram captions  will always like your posts as they can find more appealing content.
Socinator-The Social Dominator

As we said, we will be showing you one of the best tools to schedule your Instagram posts, so here it is.
Socinator is a social media intelligence tool that works safely and organically for about 08 social networking sites. It helps in scheduling and automating your posts. Hence you will never miss out on posting. It acquires enormous features for each platform, and the best part is it has different characteristics for each site. Hence, all the companies starting from a small-scale industry to a large-scale business can utilize this extraordinary tool.
Let us look at some extra added features of Socinator.
Activity Statistics And Reports

Auto Publish Instagram Posts

Auto Comment On Posts

Auto Follow Users

Auto Follow Back Users

Auto Like On Posts

Auto Email Verify Instagram Accounts

Auto Repost

Auto Unfollow Users

Block Followers

Broadcast Messages

Schedule Profile Picture Change

Delete Posts, If Required

Download Photos From Instagram

Find And Extract Engaged Instagram Users

Find And Extract Appropriate Instagram Hashtags

Find And Extract Targeted Instagram Users

Full Instagram Account And Report Export

Like Comments On Posts

Live Chat

Monitor Folder Feature

Proxy Support
Isn't it just the right tool you were looking for? These features are enough to fulfill all your scheduling requirements on Instagram. Again, if you have multiple social media profiles, then this tool will come in handy. As we said, it acquires features for 08 social media platforms altogether. These social networking sites are Facebook, Instagram. LinkedIn, Twitter, Quora, Pinterest, Reddit, and YouTube.
Also Read:
Instagram Scheduling: Everything You Need to Know
Plan Your Instagram Schedule
Now we know why it is necessary to schedule our Instagram posts. Let's check out some way to do it right away.
Build and Appealing Content For Your Post
Make sure you mark some days of the week as your filming day, wherein you can work on multiple contents altogether and keep it aside for editing later. Again, when you have enough posts with you, you can schedule them accordingly and create a beautiful series of posts to publish.
It does not matter what type of content you are creating. But preparing from before can help you curate better ideas and incorporate them into your posts. There will be no last-minute hassle before making the post live. Everything needs to get checked, planned, and scheduled earlier. And trust me, it will make your work a lot easier.
Once you get done with filming and editing your pictures and videos, you can utilize applications like Socinator to store all your content. Socinator allows you to upload the content from before and schedule them accordingly. Hence, when you feel it is the best time to publish, you can mention the exact date and time.
Again mark your pictures, videos, reels, and Instagram TV videos with the most relevant tags. Hence, whenever you plan to release a campaign, you can directly pick out your photos and videos and start posting.
If you are creating or editing content for Instagram, you must keep your content in the same place. Hence, you can view all the pictures and videos together before getting them posted on your profile.
It's Time To Post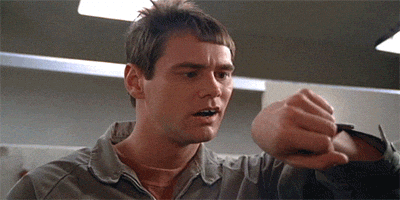 Instagram has its algorithm of putting the posts in the follower's news feeds. It usually prioritizes the latest post to get shown to the users. Hence you need to figure out the time in a day when most of your audience network is online. So, whenever your targeted group starts scrolling Instagram, they will notice your posts at first.
Hence, you must figure out the most appropriate time to post and Instagram. And before making a decision, check out if most of your followers are active at that time.
It is more convenient for the Instagram business account owners to figure out this time. They only need to check their Instagram Insights and review it once. Hence, you can know the best time to post and schedule them accordingly. Even if you are extremely busy running your business, you will never miss out on posting.
Check Out Our Latest Posts:
Astonishing Facts & News About YouTube Videos
One Simple Secret For Boosting Your Brand Audit
How To Automate Facebook In Just a Few Hours?
Closing Lines
Scheduling posts for Instagram is the most convenient way to achieve more within less time. You can reach out to more users, accomplish your long-term goals and objectives by saving time on posting. It is always a winning situation for the businesses that are already on Instagram. 
Whenever you are picking out an Instagram scheduler, do not compromise with your requirements. Check what features you require and if the tool, fulfilling your necessities. We would suggest you try out Socinator, and we promise you will never regret your decision.
I hope the article helped you know about Instagram scheduler. Is there something that we can incorporate? Please drop your thoughts in the comments below. I would love to hear from you!