If you're looking for ways to boost your engagement on Instagram, consider using Instagram auto comment. This nifty tool can help you increase your interactions with other users, grow your audience, and enhance your Instagram presence.
But what exactly is an auto comment Instagram? This feature lets you pre-set comments that will be posted on other users' Instagram posts to automate your commenting process. With the proper settings, this tool can save you a lot of time and effort while increasing the likelihood of other users engaging with your content.
Why is user engagement critical on Instagram? 
Apart from the obvious benefit of connecting with other users, engagement is also a crucial factor in how Instagram's algorithms determine the relevance and popularity of your content. The more engagement your posts get, the higher they'll appear in users' feeds, which can translate to increased visibility and reach.
By analyzing the psychological factors that drive engagement on Instagram, let's explore how Instagram auto comments can help you hit user engagement psychology.
Are you excited to learn more about the auto comment on Instagram and how it can boost your engagement on the platform? 
Let's dive in!
Hit 'Play' Button & Tune Into The Blog!
What is Instagram Auto Comment?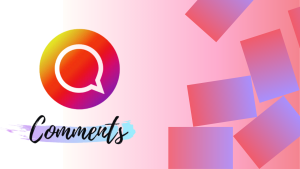 Okay, let's start with the basics. The auto comment Instagram is a feature that allows you to automate leaving comments on other users' posts. Instead of typing a comment every time you see a post you like, you can pre-set automatic comments.
How does it work? Well, you set up a list of comments that you want to leave on other users' posts, and then you choose specific hashtags or keywords that you want the tool to search for. Once the tool finds a post that matches your criteria, it will post one of your pre-set comments as a reply to the post.
Now, let's discuss the advantages and disadvantages of using auto comments. On the plus side, the Instagram auto comment can save you a lot of time and effort, especially if you like to engage with many different users on the platform. It can also help you increase your engagement by leaving comments on posts you might not have seen otherwise.
However, there are also some downsides to using auto comments. Specifically, tailored comments can be generic or spammy. It can make other users less likely to engage with your content or even flag your comments as spam. 
Additionally, suppose you rely too heavily on auto comments. In that case, you might miss out on the more authentic interactions that can come from engaging with other users more personally and meaningfully.
Understanding User Engagement Psychology on Instagram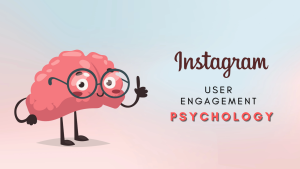 User engagement is crucial to effectively using Instagram, but what does it mean? User engagement refers to user interactions with your content, including likes, comments, shares, and follows. When your content generates more attention, it signals to the Instagram algorithm that it is valuable and relevant to users, boosting your visibility and reach.
Measures of user engagement on Instagram commonly use a few metrics. 
Well! You all know hearts represent likes, which start the engagement process. 

Comments are another key metric, as they indicate that users are taking the time to engage with your content more meaningfully. And thus, using

Instagram auto comment

could make a great move! 

Shares, or re-posts, are when users share your content on their own accounts. 

Finally, follows are when a user follows your account, indicating they are interested in seeing more of your content in the future.
So, what are the psychological factors that influence user engagement on Instagram? Let's know more about it.
Factors Influencing User Engagement on Instagram
There are many different factors at play, but some of the most important include the following:
Emotion:

Users are more likely to engage with content that elicits a strong emotional response, whether it's joy, humor, surprise, or awe.

Relevance:

Content relevant to a user's interests, hobbies, or values is more likely to generate engagement as it feels more personally meaningful.

Social Proof:

When users see that other people have engaged with your content, it can create a sense of social proof that motivates them to entertain.

Reciprocity:

When you engage with other users' content, they are more likely to reciprocate and engage with your content in return.
By understanding these psychological factors, you can create content and use tools like an Instagram auto comment to tap into them and increase your user engagement. But it's essential to use these tools ethically and in a way that prioritizes authenticity and meaningful interactions with other users.
How Instagram Auto Comment Can Boost User Engagement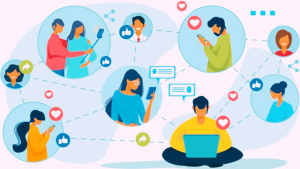 Best auto comments for Instagram can be a game-changer in increasing user engagement on the platform. Using automated comments lets you quickly and easily connect with other users and start building meaningful relationships.
One effective way to use auto comment is to create targeted and personalized comments that relate to the specific content of a post. It shows the user that you have taken the time to engage with their content and are genuinely interested in what they say. It can increase the likelihood of them engaging with your content in return, leading to increased likes, comments, and followers.
Well! Keeping theories apart, it isn't easy to create personalized messages and keep a check on them manually! Thus to make the process easier for you, you can use an Instagram automation tool. It can help you with managing all activities single-handedly. Isn't it great?
Let's know more about it! 
Socinator – Social Media Automation Tool

Socinator is a powerful social media automation tool that can help you to get auto comments on Instagram. With its advanced features and user-friendly interface, Socinator makes it easy to set up and manage Instagram auto comment campaigns on the platform.
One of the key benefits of using Socinator for auto-commenting on Instagram is its ability to create targeted and personalized comments. 
With its advanced targeting options, Socinator can automatically comment on posts relevant to your niche or industry and create personalized comments tailored to each post's content.
Another benefit of Socinator for auto-commenting is its ability to schedule comments for optimal engagement. With its scheduling feature, you can set up your auto-comment campaign to run when your target audience is most active on the platform. It can help to maximize your reach and increase your engagement on Instagram.
Socinator also provides advanced filtering options, which can help you to avoid common mistakes like spammy or repetitive comments. With its sophisticated filtering options, you can ensure that your auto comments are relevant and respectful and avoid any negative consequences from spamming or overusing the feature.
Best Practices for Using Auto Comment Instagram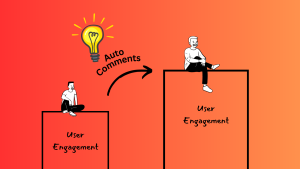 Now that we've covered the basics of Instagram auto comment and user engagement psychology, let's discuss some best practices for using auto comments to maximize engagement and avoid common mistakes.
Use Targeted Comments: Instead of making generic comments about any post, make comments relevant to the post or user. It shows that you are engaging with their content meaningfully and can increase their chances of engaging with your content in return.
Set Limits: Don't rely too heavily on an auto comment to do all your engagement. Instead, use it as a supplement to your manual engagement efforts. Set limits for how many comments you want to leave daily and stick to them to avoid sounding spammy or insincere.
Be Respectful: Avoid leaving comments seen as offensive, spammy, or inappropriate. It includes comments that are overly promotional or spammy, as well as comments that are rude or disrespectful in any way. If you are opting for Instagram auto comment, then it is vital to check the quality of the comments.
Avoid Repetition: Don't use the same comments over and over again. It can come across as lazy or insincere and may even flag your comments as spam.
Monitor Your Results: Keep track of the results of your auto comment efforts and adjust your strategy accordingly. If specific comments or keywords aren't generating engagement, try switching them up and experimenting with new ones.
Now, let's talk about some common mistakes to avoid when using auto comments. 
One of the biggest mistakes is relying too heavily on auto comment and neglecting manual engagement efforts. 

Another mistake is using generic or spammy comments that are not sincere or authentic. 

Additionally, using auto comment on every single post you come across can come across as spammy. It could even result in your account being flagged or banned.
It's essential to use the auto comment in moderation and to focus on creating targeted and sincere comments that add value to the conversation. And remember, always be respectful of other users and their content.
Also Read:
Increase Engagement In 10 Steps With Auto Comments Instagram
Foolproof Strategies For Gaining More Traffic And Engagement On Instagram
What It Takes To Succeed At Scheduling Instagram Posts?
Conclusion
When using an Instagram auto comment, remember to use it in moderation in conjunction with manual engagement. By respecting other users and their content, creating targeted and sincere comments, and avoiding common mistakes like spammy or repetitive comments, you can use the auto comment Instagram to increase engagement and build relationships on the platform.
So, if you want to boost your Instagram engagement, consider incorporating Instagram auto comments into your strategy. Remember to use it responsibly and be authentic and sincere. Always prioritize building meaningful relationships with your followers and other users on the platform.