The choice between Instagram Reels and Stories has become a hot topic of debate. With the advent of Instagram Reels, inspired by  TikTok, has led some to claim that it represents the latest trend-setting innovation.
Meanwhile, others contend that Instagram Stories continue to hold the ground, especially for online businesses seeking broader reach.
Instagram boasts a staggering 2.35 billion users globally, making it a significant platform for reaching your target audience. Navigating the nuances of reels vs stories to determine which is the better choice for engagement can be a challenge.
In this blog, you will find a highlight of the key distinctions between Instagram Reels and Stories. We will analyze which one is more effective in garnering engagement and attracting followers. So, without further ado, let's delve into the heart of the matter!
In a hurry? Listen to the blog instead!

Instagram Stories vs Reels – Quick Comparison: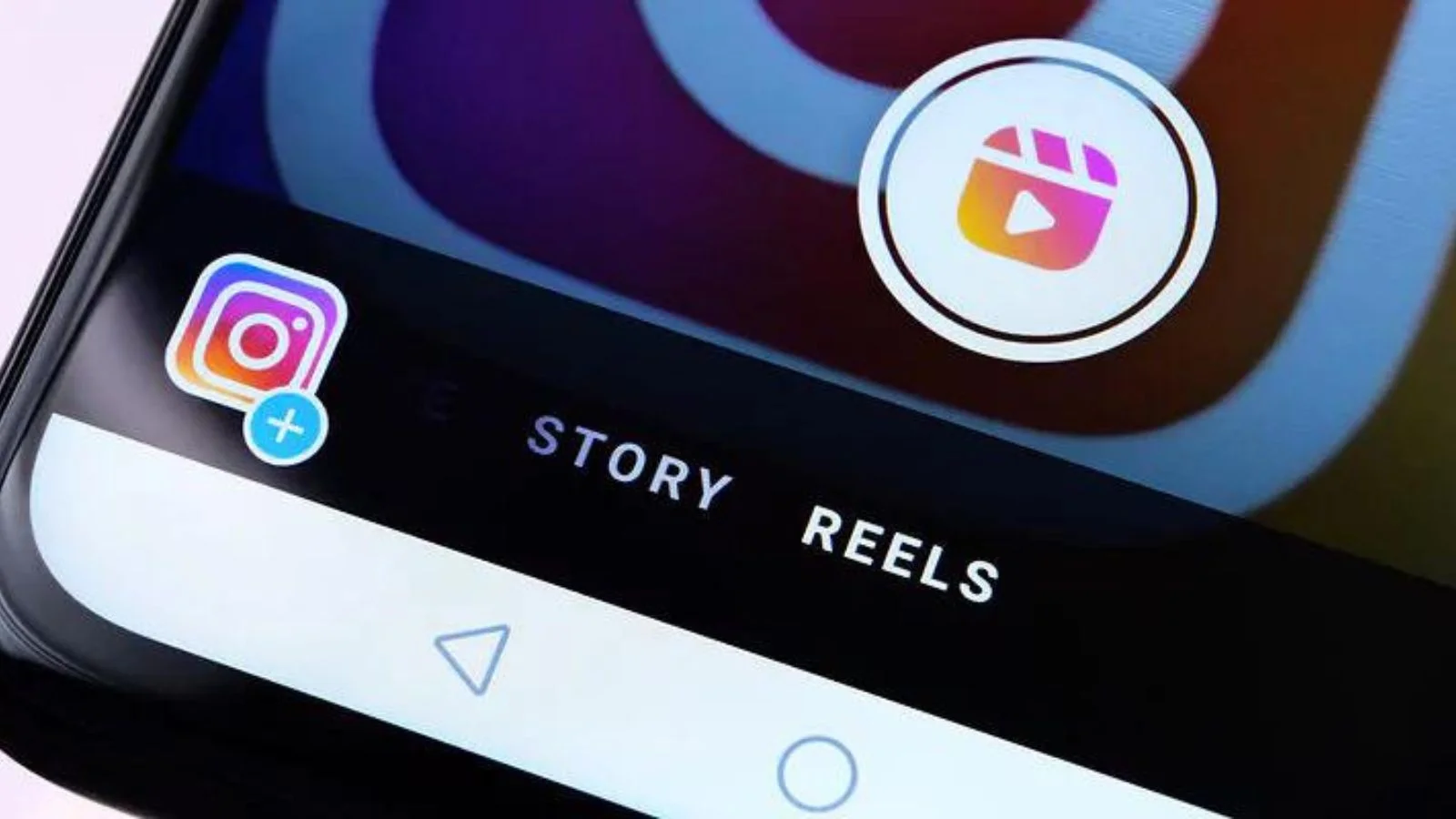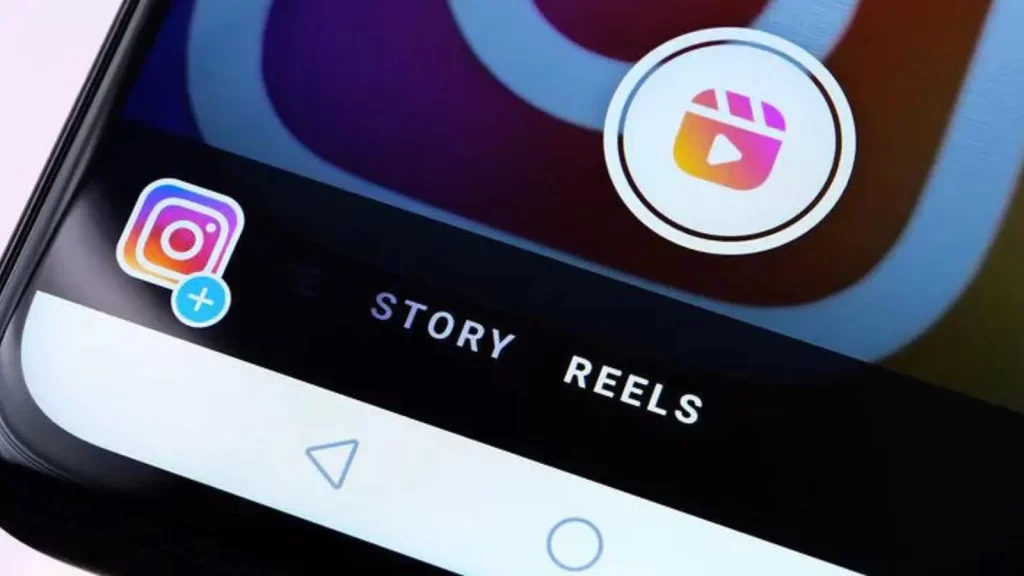 Both Instagram Reels and Stories offer unique advantages, depending on your specific goals. To help you make an informed choice, let's dive into a detailed examination of the disparities between reels vs stories.
Format and duration:
Instagram Reels: Reels are all about short, captivating videos. They come in a video format, allowing you to showcase your creativity through moving images. Each Reel can be up to 60 seconds long, providing ample time to convey your message or entertain your audience.
Instagram Stories: On the other hand, Stories offers a combination of photos and videos, catering to both static and dynamic content. However, each Story segment lasts for only 15 seconds. You can chain multiple segments together, but they'll still disappear after 24 hours.
Content creation reels vs stories: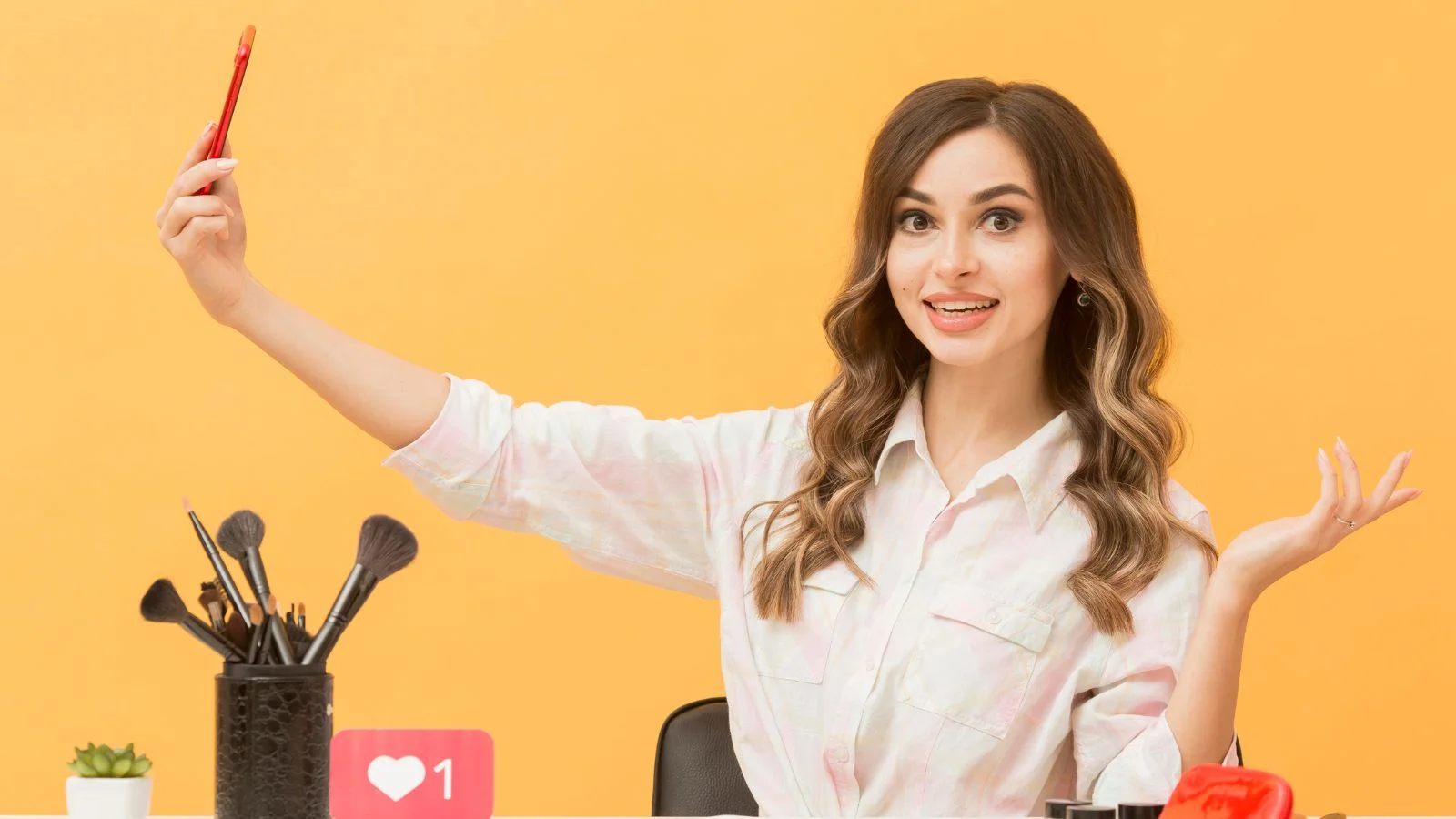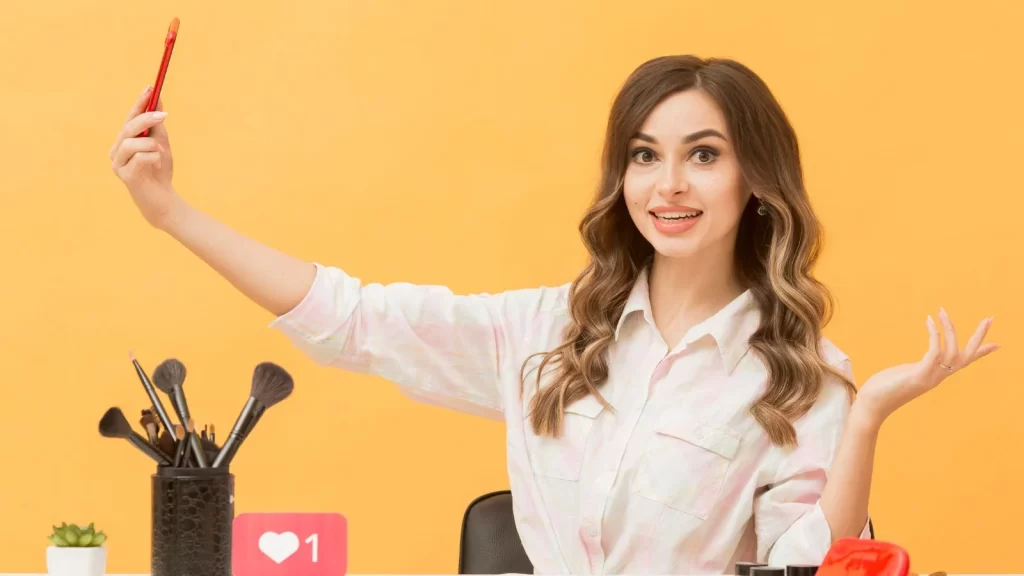 Instagram Reels: Reels provide content creators the flexibility to craft highly polished and edited videos. You can add special effects, music, and various creative elements to make your content stand out. This format is perfect for showcasing your talent and creativity.
Instagram Stories: Stories are more spontaneous, in-the-moment updates. While you can add stickers and simple text overlays, the level of editing and creativity is more limited compared to Reels. Stories excel at capturing candid moments.
Visibility:
Instagram Reels: Reels have a dedicated spot on the platform, with their own tab and the potential to appear on the explore page. This means that your Reels can reach a broader audience beyond your followers, increasing discoverability.
Instagram Stories: Stories are prominently displayed at the top of the main feed for your followers to see. However, they won't show up on the explore page, and their visibility is primarily limited to your existing audience.
Audience interaction reels vs stories: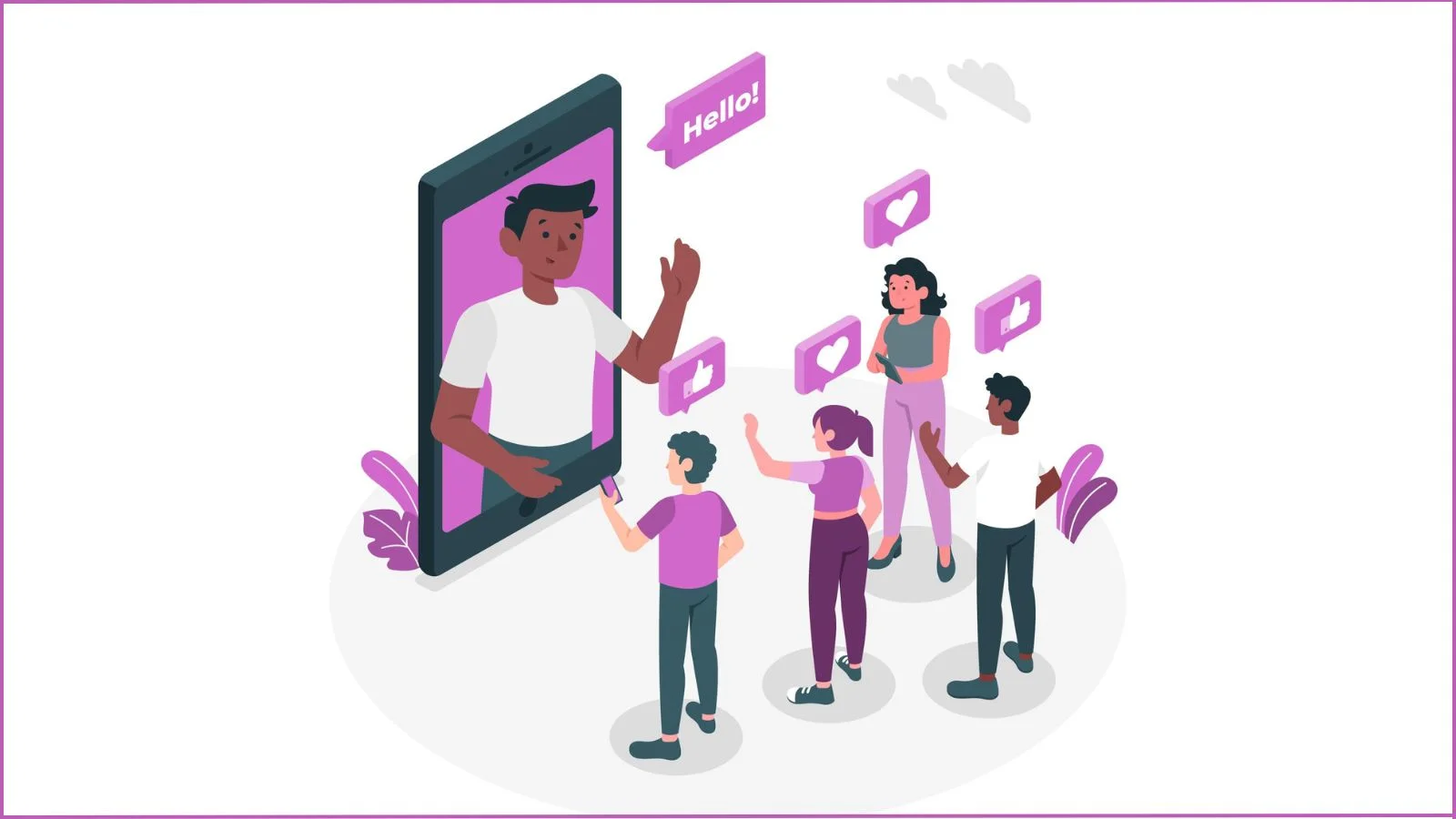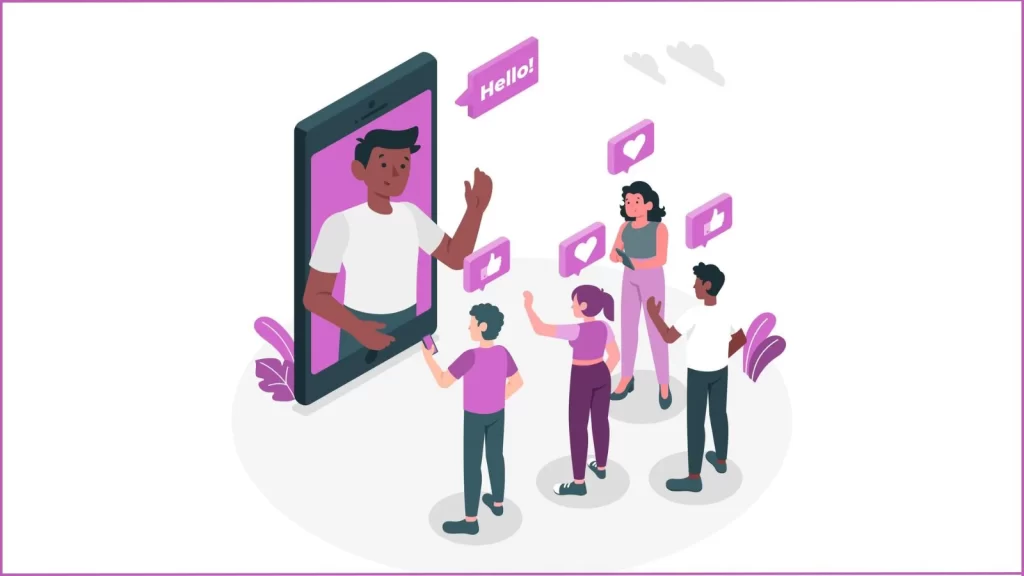 Instagram Reels: Reels allow for deeper interaction with your audience. Users can like, comment, and share Reels, which promotes engagement and extends your content's reach.
Instagram Stories: With Stories, viewers can react with emojis and send direct messages in response to your content. While interactions are more limited in Reels, it still offers a way to connect with your audience.
Audience reach reel vs story Instagram:
Instagram Reels: Reels have the advantage of reaching a broader audience. They can be discovered by users who may not follow you through the Explore page, making them a great tool for gaining new followers.
Instagram Stories: Stories are primarily visible to your existing followers. Their reach is confined to the people who already follow your account, making them a way to maintain and engage with your established audience.
Maintaining a consistent posting schedule ensures a broader audience reach. So, If you want to reach more people on social media, consider investing in automation solutions such as Socinator, which offers scheduling features for numerous social media accounts.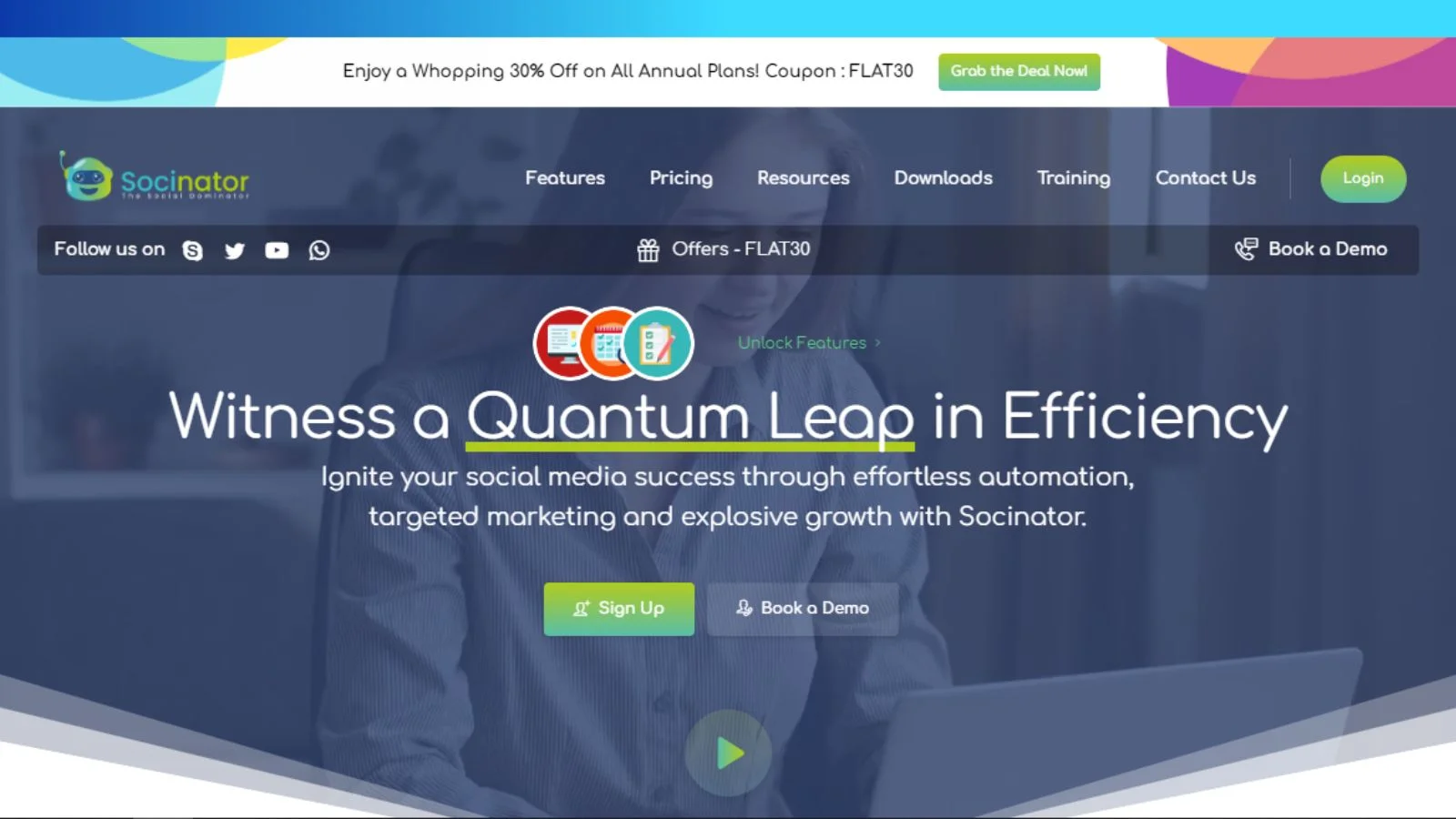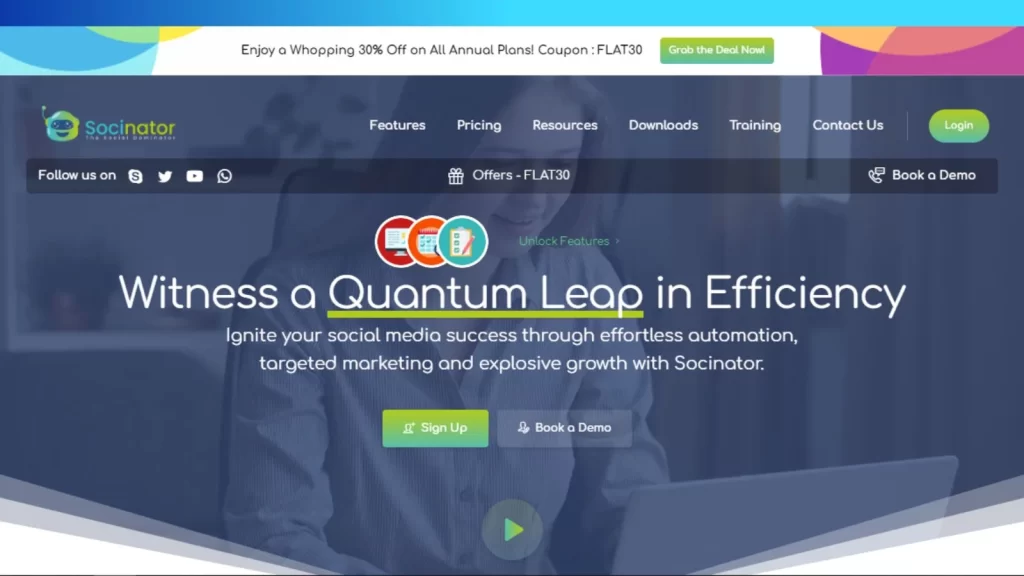 By using this versatile tool, you can plan and organize your posts ahead of time, maximizing your time management and maintaining a consistent posting schedule.
Whether you're offline or occupied with other tasks, these scheduling capabilities ensure consistent content delivery across various platforms.
Some key features that Socinator offers are
Auto Publish & Repost
Auto Comment & Like
Schedule Liking Comment Replies
Auto Follow & Unfollow
Auto Follow Back
Find & Extract Engaged + Targeted Users
Block Followers
Broadcast Messages & Live Chat
Delete Posts
Content choice reels vs stories:
Instagram Reels: Reels are ideal for showcasing creative content, such as dance routines, music performances, product demonstrations, and entertainment. Their longer duration and creative tools make them a great choice for content that needs to shine.
Instagram Stories: Stories are best suited for sharing daily updates, behind-the-scenes moments, quick announcements, and other ephemeral content that doesn't require extensive editing. They are perfect for maintaining an ongoing connection with your audience.
Integration with other features:
Instagram Reels: Reels can be incorporated into your main Instagram feed, allowing you to showcase your creativity and talent as part of your overall profile.
Instagram Stories: Stories offer integration with various interactive features, including polls, question stickers, and countdowns, making it easy to engage with your audience on a more personal level.
Analytics reels vs stories:
Instagram Reels: The platform provides in-depth analytics for Reels, offering insights into the number of views, likes, comments, and shares. This data can help you refine your content strategy.
Instagram Stories: While Stories also offer engagement metrics, such as views and interactions, the data is more limited compared to Reels, which offer more comprehensive insights.
Instagram Reels and Instagram Stories each have their unique strengths and purposes within the platform. The choice between the two depends on your content goals, target audience, and kind of content you wish to create.
Also Read
Instagram Reel Engagement: Stay Ahead In The Game
07 Proven Strategies For Marketing Instagram Accounts
Why Are Instagram Stories More Important Than You Think?
When to Use Instagram Stories and Instagram Reels?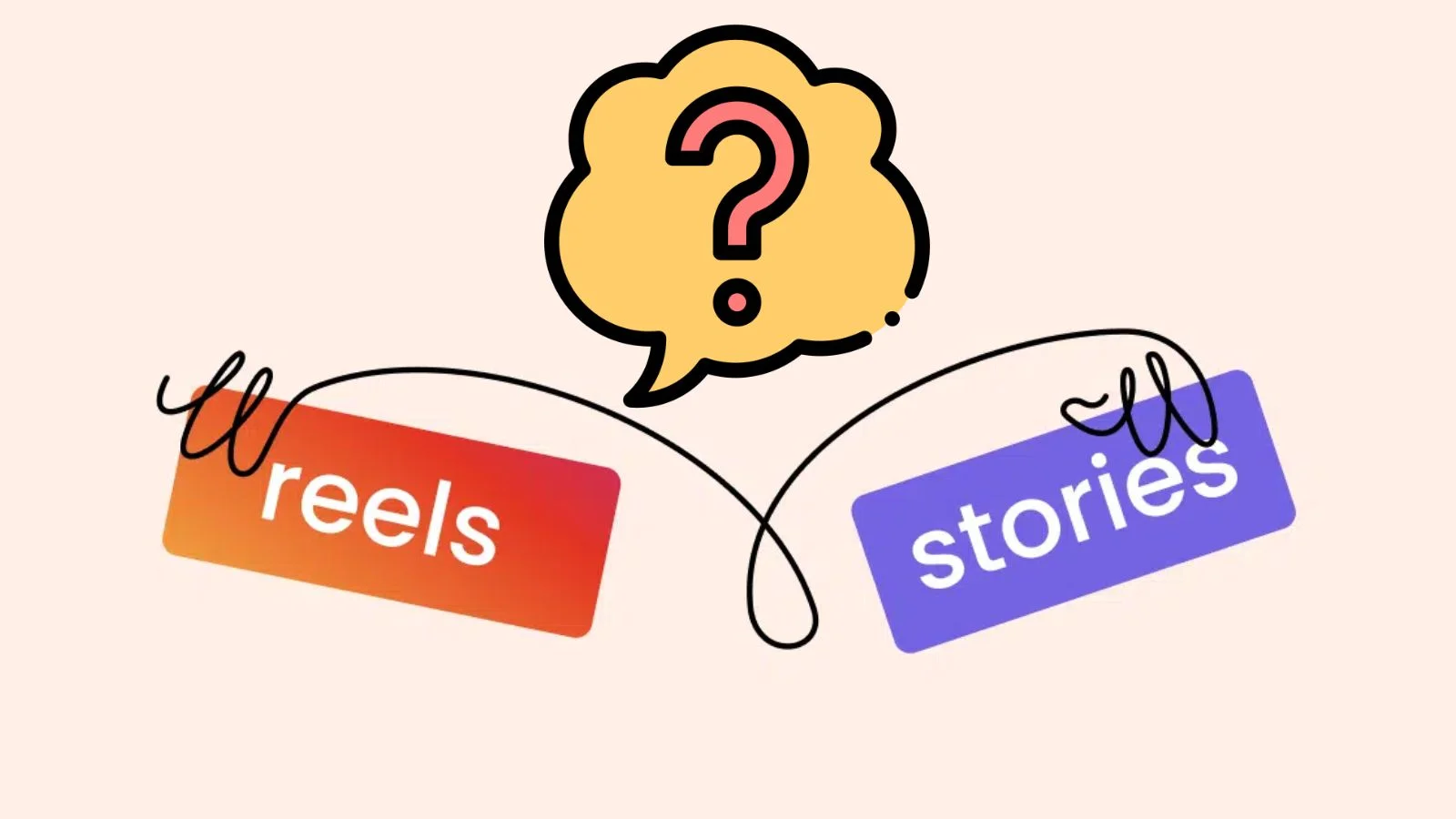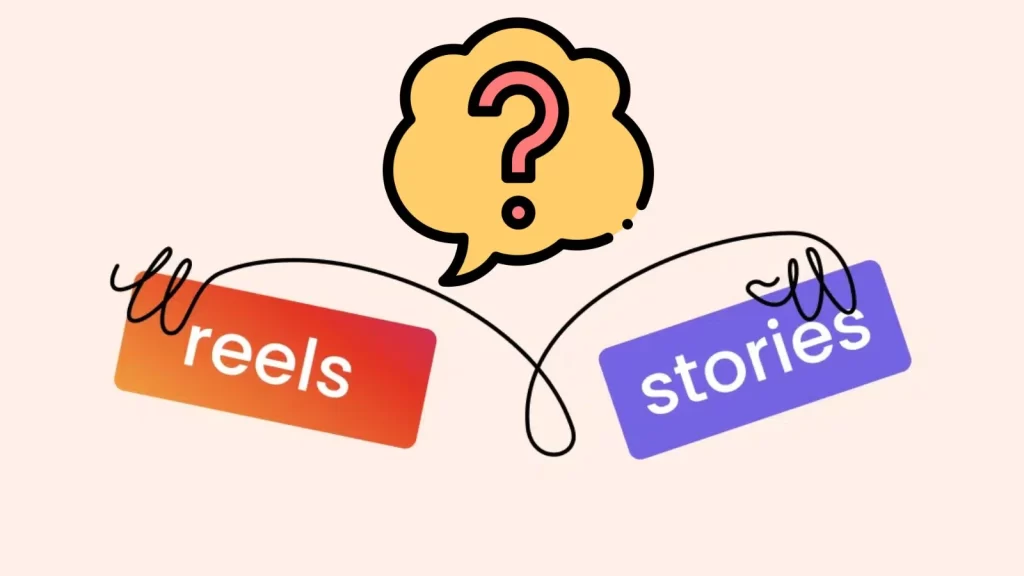 In order to make full use of each of these Instagram features, you need to know when to utilize them. Here are some guidelines when to use reels vs stories:
When to Use Instagram Stories:
Building and Nurturing Audience Relationships: Utilize Instagram Stories when your objective is to establish and maintain strong connections with your followers.
Interaction and Direct Engagement: Opt for Stories when direct interaction and engagement with your audience are pivotal to your social media strategy.
Disseminating Vital Updates: Instagram Stories are ideal for swiftly sharing crucial updates about yourself or your brand.
Creating Highlights and Sharing Daily Life: Use Stories when creating highlights for your profile or sharing snippets of your daily life that resonate with your audience.
When to Use Instagram Reels:
Promoting Your Brand and Collaborating: Choose Instagram Reels when your primary goal is to promote your brand or collaborate with others to expand your reach.
High-Quality Content Creation: If crafting high-quality content is a priority, Reels can help you showcase your creativity effectively.
Audience Engagement Priority: For those who place audience engagement at the forefront, Reels offers an engaging platform to interact with your followers.
Explore Section and Visibility Boost: When your aim is to be featured in the explore section, boosting your visibility on the platform, Instagram Reels can be a strategic choice.
Conclusion
The battle between Instagram Reels and Stories ultimately boils down to your objectives. While both serve their purpose, Reels shine when it comes to generating engagement and attracting followers.
This is not to say that Stories are obsolete; they remain a valuable tool for businesses looking to offer a personal touch to their customers. However, if you must choose between Instagram post vs story vs reel, Reels stand out as the preferred option.
We hope this blog has shed light on the debate between reels vs stories. And while we're on the topic of Instagram, consider exploring Socinator, which can enhance your Instagram marketing efforts and help you get the most out of this dynamic platform.