Instagram stories launched back in 2016 but are still creating that hype. This revolutionary feature of Instagram took the popularity of the social media platform to a different level. Briefing you about stories, it is a feature of Instagram where users can post pictures and videos, and they all disappear after 24 hours.
Another social networking platform Snapchat also acquired this feature. But Instagram stories became more popular because of the audience engagement and its reputation. It has now become one of the most uncomplicated and efficient ways to build audience engagement, generate more traffic, and on the other hand, market your products and services.
Hit The Play Button To Listen This Podcast:
Currently, Instagram stories are getting used by more than 70% of businesses to advertise their products. They are also using it as one of the best ways to acknowledge their audience regarding the launch of any new product or service. Apart from marketers, other Instagram users can use stories to grow more popularity within the targeted audience. 
Now that we know about Instagram stories, we need to know some great strategies to build a compelling profile, maybe a personal one or a professional/business profile.
How To View Instagram Stories?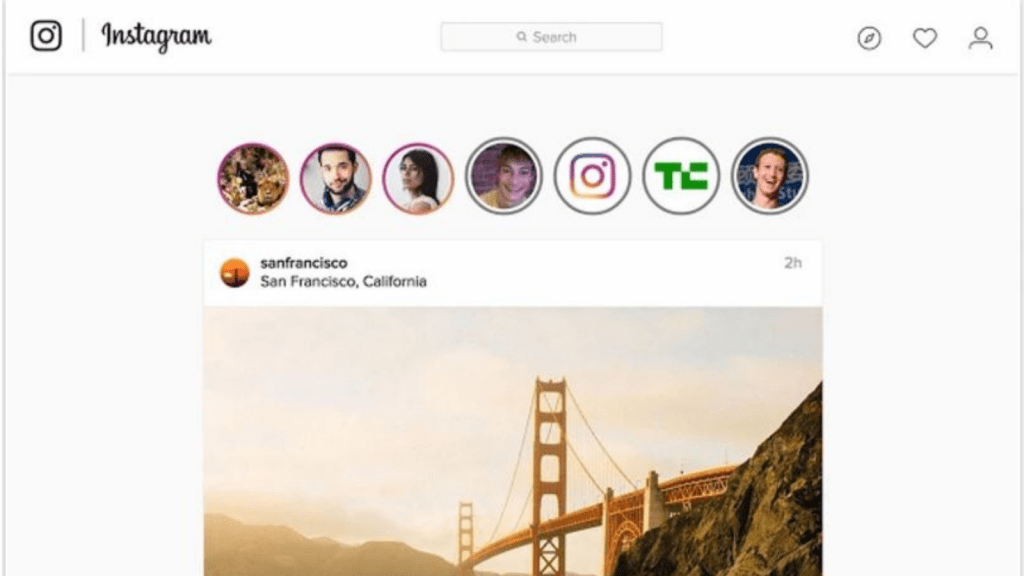 The process is straightforward.
Step-1: Mention the username in the search box.
Step-2: Tap on the search button.
Step-3: Now, you can view the story of a particular user.
Create Different Type Of Content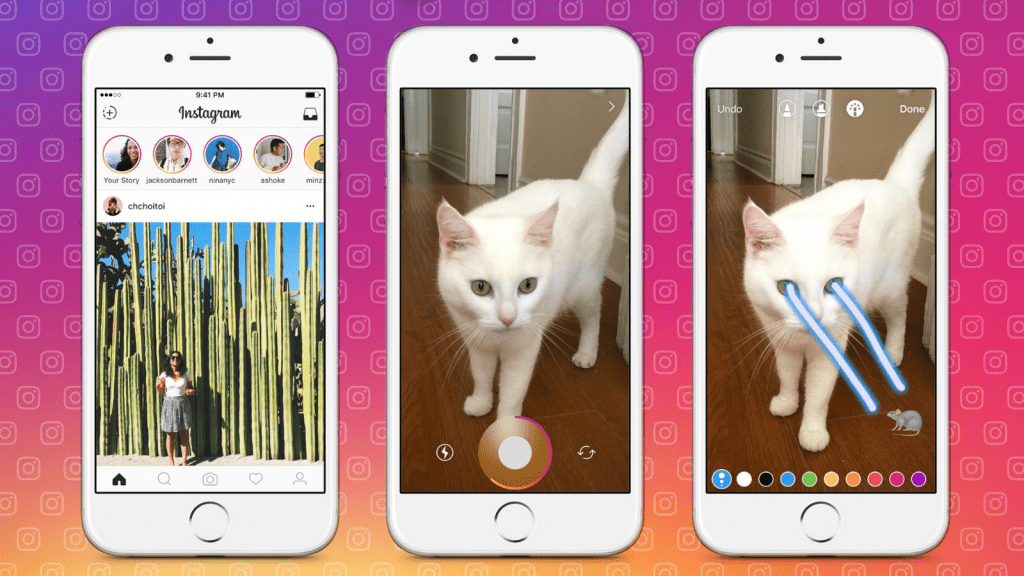 Instagram users will get more intrigued in a profile when they create various types of content. No one wishes to see similar things over and over again. Well, it does not indicate that the influencers need to follow multiple niches. The reason is the target audience follows them because they share content related to their interest. Now, switching to several categories over a period is not a great strategy to implement.
Another strategy is to make use of a social media editorial calendar. Now, what is it? It is a way of scheduling the posts and content in a very organized manner. The users can program their posts and stories using an editorial calendar, so they never miss out on posting. It will remind them to create appealing content for their audience and post them accordingly. 
The users can build a great relationship with their audience. The editorial calendar will make them aware of when the next story is going up. If the users do not miss out on posting on particular days, they will never lose their audience. They will be accepting more traffic time and again.
It also shows that the influencer or the business page is reliable to what it shows on the social media platform. It is well-organized and managed. The content they create is organic and speaks what they are, and it also shows what message they want to convey to their target audience.
Are you wondering how to create a social media editorial calendar? 
Socinator is the name you can trust. It is a social media intelligence tool to create an editorial calendar and schedule your posts and instagram stories. It will remind you to design appealing content and post accordingly.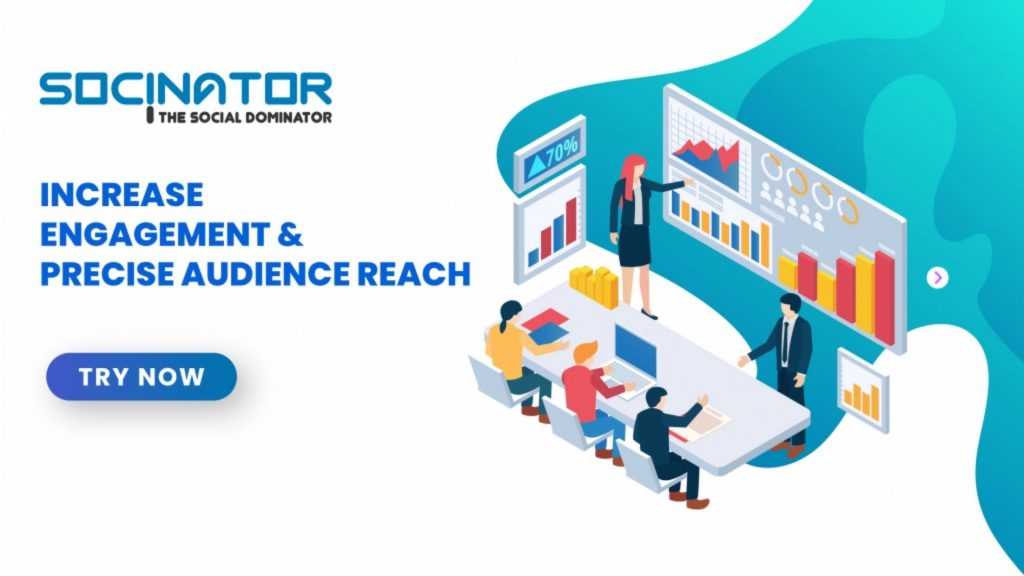 Automating your posts and stories on social media platforms is made easy with Socinator. Never miss out on updating your profile with the latest content. 
What Should You Publish In Instagram Stories?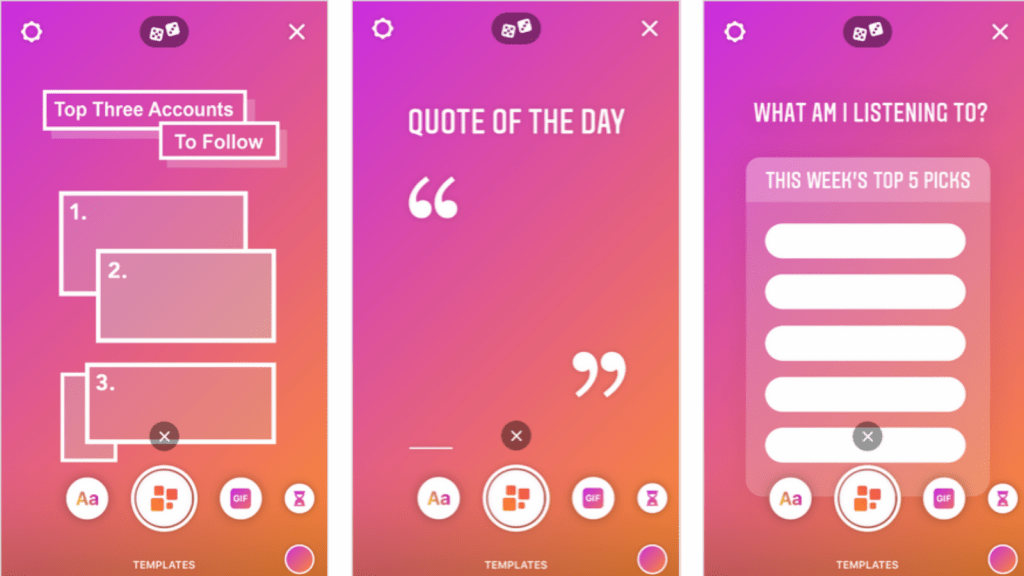 Anything!! Yes, the answer is the users can post whatever they like in their Instagram stories. From pictures, videos to boomerangs, users can create and post appealing content on their stories, and last up to 24 hours.
Instagram has a limit of posting 100 stories in a day. So the users and marketers have to keep it in mind and schedule their posting accordingly.
Marketers can advertise their products and services by designing posts or creating videos and boomerangs. These three are the best options for the users to reach out to more audiences with their latest content. They can also launch new products and tell their target audience about them through IG stories.
The advertisers can also share their customer reviews. Hence it will engage more audience in trying out the products of that particular company.
The influencers can repost their previous content in the stories. They can also post their latest content because Instagram provides a facility where the users get redirected to the post by tapping on the story. 
Doesn't that sound quite interesting?
Some Instagram users do not go through all the posts and prefer checking the stories only. They can also know about the latest content or say products and services for the marketers through the stories.
Why Post Latest/ Previous Content On Instagram Stories?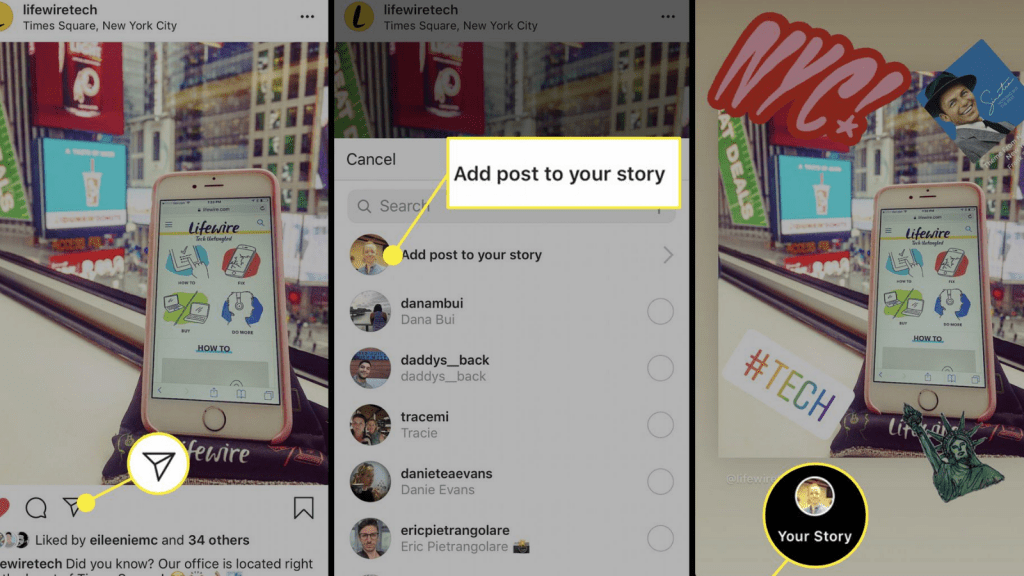 You must remember that the influencers and marketers can repost their previous content in their stories, get redirected to the post. 
But why would they prefer to repost their older content rather than creating a new one?
Well, if a business profile wishes to acknowledge their audience before launching a new product, they will share a post. Now, this is usually done way before the arrival of the product. After this, the company must have shared different posts concerning other content. 
So, when the launching date arrives, they need to engage their audience and remind them about it. Reposting can help users create traffic if they are running a campaign or launching a product.
Apart from that, the influencers can reshare their most-liked posts on Instagram. And grab the attention of more users and build a strong network of followers on their page.
Stories also have numerous other options like stickers, filters, countdown timers, the music they can add to make the story look more eye-catching.
How To Determine The Best Content For Stories?
The users can decide for themselves what type of content works best for them. They must have analyzed the response they receive in different kinds of posts they share. But another significant way to check this out is to make use of Instagram Insights.
Instagram Insights will assist the users with some of the most useful information about the audience engagement on their previous stories. Hence by looking at it, the users can go on creating new ones.
Here is a list of data provided by Instagram Insights.
1. The number of replies on the previous story can be a picture, video, or boomerang
2. Number taps to view the story of the next profile
3. Number of taps on the story to redirect to the post
4. Number of reactions on the story
5. Audience reach is the number of new users who viewed the story
6. Number of clicks to check out the next story
7. Number of clicks to see the previous story again
8. Number of taps to exit the story
How To Creatively Design The Stories?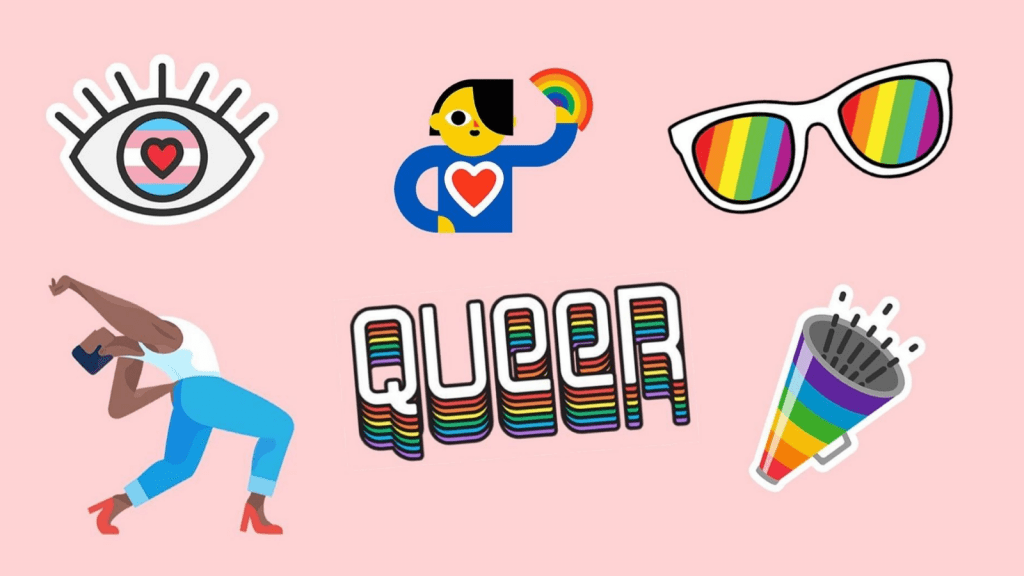 The best part about Instagram stories is that the influencers and marketers can make them more appealing than the post. How? When they post a picture or a video on their feeds, they try to keep it simple and straightforward. But IG stories have a lot of options to offer. Here they can add multiple things to attract more users. 
Let's check out a few of them in detail.
Stickers
There are plenty of Instagram stickers that users can add their stories to. They only need to enter their keyword in the search box, and they get provided with beautiful stickers related to their keyword. These stickers are colorful and beautifully appealing to make the audience stop and stare.
Filters
Instagram story filters are one of the most favorite features of some of the users today. Instagram provides numerous pretty filters to choose from and make the content look more appealing. It enhances the quality of the post and grabs the attention of more users. It also provides AR filters, which are trending in all social media platforms these days.
Polls
These are fun to play with. The users can create polls and analyze the response of their audience. It shows how many people are interested in the content that the users share. They can also know what else they are expecting from the influencer.
Through polls, the users can engage their audience in the content. The influencers can let the audience pick out something for them. Polls are a new way of communicating with the audience. It will let them know that the user is interested in taking suggestions from the network of followers.
Apart from this, there are some other features that the users can add to their stories, such as question stickers, countdown stickers, emoji sliders, location tags, share music, and podcasts, and also they can go live.
Check Out Our Related Posts:
How To Become Instagram Famous? Check Out These 07 Ways
How To Network With Audience Using Instagram Filters?
Advertise On Instagram: A Complete Guide With 07 Types Of Instagram Ads
Final Words
Instagram is one of the most celebrated social media platforms. Posting stories can help users to gain more traffic and build engagement on their profile. Instagram users can use a social media management tool like Socinator to automate and schedule their posts and stories. Let me tell you that this powerful tool assists and works safely and organically for different social networking platforms like Facebook, Instagram, Linked In, Twitter, Pinterest, YouTube, and Google.
I hope the article helped you know about Viewing Instagram Stories. Is there something that we can incorporate? Please drop your thoughts in the comments below. I would love to hear from you!