You may remember watching long Instagram videos on as IGTV content. While that was all in the past since there is no standalone IGTV app in the present. However, if you are still thinking about "how to use IGTV video on Instagram," you don't need to worry.
In the year 2021, Instagram removed the IGTV standalone app, and the long video format got included with in-feed video forming a new Instagram video feature. Also, you won't find the IGTV button on Instagram. In July 2022, reels and videos on Instagram got integrated into a similar space for all types of video content.
Tap On Play To Listen The Blog Post-
If you want to know more about how to use video for Instagram marketing, let's know more about it in detail :-
What Happened To IGTV On Instagram?
If you haven't been using the Instagram app for a while, you might wonder about not finding the IGTV logo there. Seeing the growing contest between short video social media platforms, Instagram has also made some changes based on their audience interactions. Earlier, IGTV came up with an idea to compete with long-format video-sharing media platforms like YouTube. But then TikTok started gaining popularity, and shorter video formats became the new trend.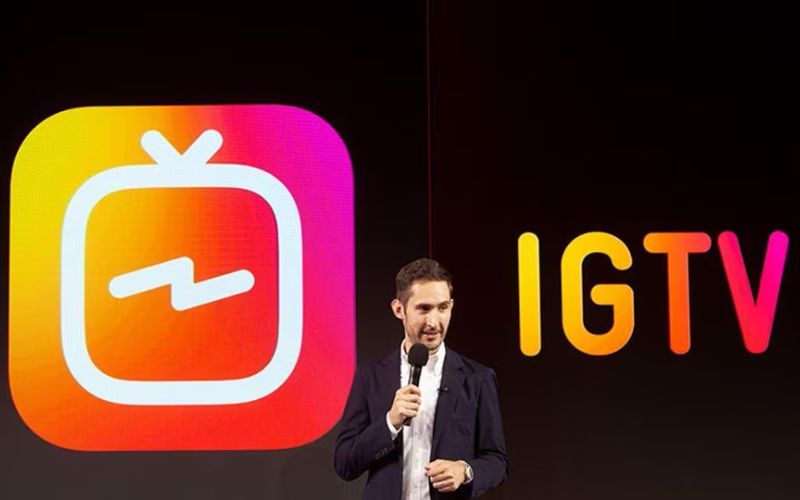 Instagram also noticed the low engagement of users on IGTV. And they took it as an opportunity, discontinued IGTV, and launched Reels on Instagram. Now they created the video feature using which you can create both Reels (15 seconds of video content) and upload 60 minutes long video content. So don't worry, you can still make use of your engaging IGTV ideas- thanks to Instagram videos.
Instagram Video Is Different From IGTV:
As discussed above, Instagram TV was a standalone app where people published longer video content. Its basic features were available on the main Instagram application. But now, with the video feature, you can create and post all your video content using the Instagram app only. Moreover, users can view those videos in their feeds without using any other application.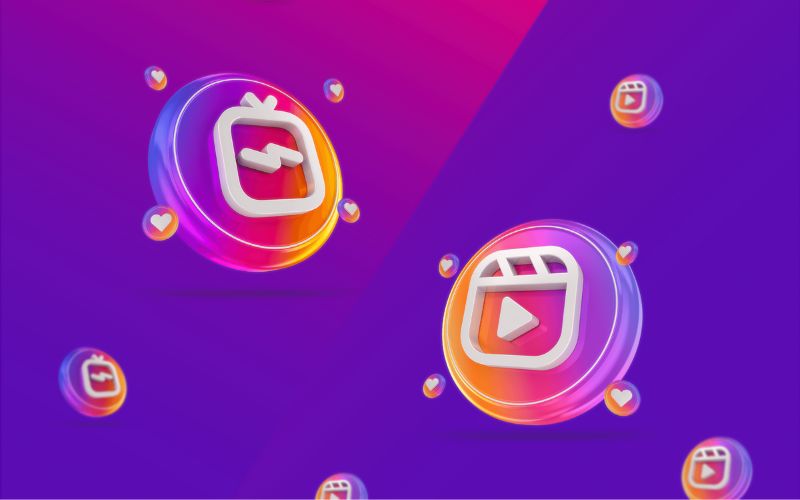 Another factor is that, on the IGTV application, users can upload a video of 15 minutes, and on the desktop, the length gets extended up to 60 minutes. But now, with Instagram video, users can post both long and short video content starting from 3 seconds to 60 minutes in length.
Also Read:
Boost Your Instagram Engagement: 7 Strategies to Become Instagram Famous
Grow Your Business On Instagram: 5 Tips For Success
Why did IGTV Never Take Off?
Instagram launched IGTV with the idea of becoming a platform similar to YouTube or its mobile equivalent. But to their surprise, IGTV never received more viewer engagement than YouTube. Especially after the success of short video platforms like TikTok, they have shifted their interest to short-video format content called Instagram Reels.
After the launch of Reels in 2020, Instagram has been aggressively promoting it. And nowadays, Instagram prioritizes Reels as it seems more attention-grabbing and keeps the engagement on the platform. Due to the lower engagement with IGTV Instagram marketing, they thought of combining both short video format and long video format under a single category called Instagram video.
Let's know more about the Instagram video:-
About Instagram Video Advertising:
It is a combination of both IGTV and feed videos into a single format. They have introduced a video tab on your profile section, where you can view all the videos uploaded on Instagram. In the home screen, you will find another video tab at the bottom, using which you can discover new Reels and videos from other creators.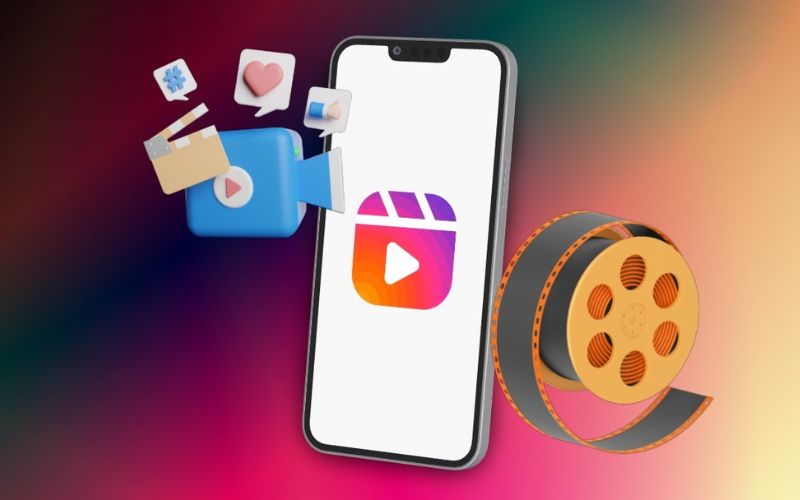 More Ways To Explore Video Content:
Now you can click on the Instagram video tab to view all types of video content. Here you will be viewing short video content (Reels) and long videos (similar to IGTV videos). You will also see Reels and video recommendations from creators whom you have followed. However, under the tab, you can also view videos from other creators you haven't followed. That also helps you to learn about the new ongoing trends.
If you are not having enough time on your hand to search for relevant Instagram video posts or reels, you may try Socinator– Instagram automation tool. It has features that allows you to check out the best posts while you can recreate similar strategy to promote your own Instagram videos. Besides, Socinator has other features that allows you to schedule your reels and video posts in advance. So you can have more time to create more content and always be ready with your upcoming posts.
No In-stream Video Ads:
Seeing the current trends, Instagram has been trying to focus more on short video formats (Reels). In fact, in a study, we found reels have 22% higher engagement than regular Instagram video. That is the reason why Instagram has also removed in-stream ads in between the video content. Now viewers can watch both Reels and videos in the same space. It's just that instead of Instream ads, the regular video ads would show up on the screen when you scroll down previous videos. Though IGTV advertising options are not available, you can use sponsored in-feed videos and reels for promotions.
Instagram In-feed Video ads:
When scrolling down your Instagram feed, you may come across in-feed video ads that seem just like organic video posts. In such videos, you can view sponsored tags under their Instagram handle. While it is recommended to opt for portrait size to create video ads, however, you also have the option to publish video ads with 4:5, 9:16, 16:9, or 1:1 aspect ratios.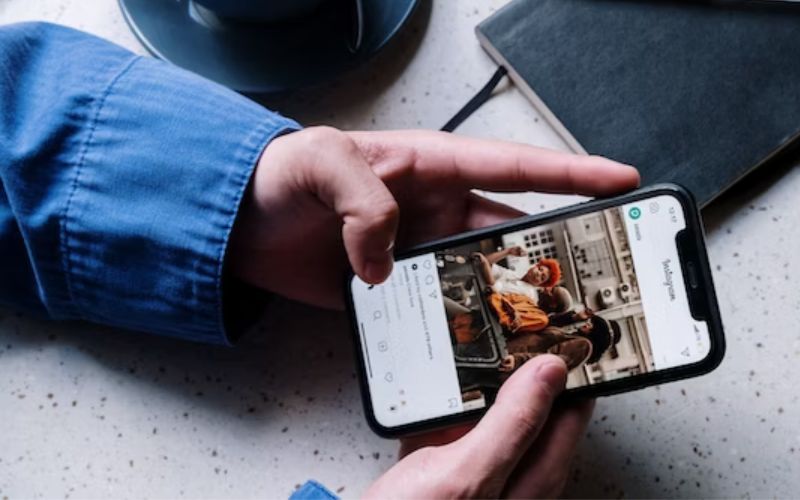 The video length should lie between 1 second to 60 seconds. Also, to catch the audience's attention, you have the option to add a caption (under 125 characters) and (30)hashtags on Instagram.
Instagram Sponsored Reels:
Sponsored reels are similar to organic Instagram reels. The only thing that makes it different from the usual Reel is that it contains a "Sponsored" tag under the Instagram handle along with a call to action at the bottom of the screen.
Here you could post Instagram videos with an aspect ratio of 9:16 with a resolution of 500×888 pixels. The video length can vary starting from 1 second to 50 seconds max. You can write video ad captions of up to 72 characters.
User-Generated Video Ads:
Nowadays, brands approach creators to share review videos about their products on Instagram. In these kinds of videos, creators share their opinions about the brand's products or services. Brands can recreate such user-generated video content to their own profile while giving credit to the original creator by tagging them.
Instagram Story Ads:
As you see in a usual story, Instagram story ads are also quite similar. It just has a sponsored tag under the brand's Instagram handle name. Brands can also use CTA or swipe-up options in story ads to redirect traffic to their website or marketplace.
Conclusion

Even though IGTV Instagram marketing is no longer available, you still have so many options to upload Instagram video without much hustle. Due to the upcoming changes in viewers' engagement on  Reels and short video content, it seems more natural that Instagram has ditched IGTV.
If you like this blog post and want to read more such posts, then subscribe to our newsletters. Also, don't forget to share this post. And if you have any doubts or queries, you can mention them in the comments section below.