Want to start a YouTube business? You are at the right place then. YouTube is one of the most popular social media platforms. It is the number one choice for many active users, because of its vast library of videos and easy-to-use interface.
Given its massive audience, it is no wonder that businesses are leveraging YouTube to promote their products and services.
Today's digital landscape is fiercely competitive and getting the attention of your target audience on YouTube can be challenging.
As countless companies compete for views and clicks, how can you make sure your brand stands out?
The answer lies in YouTube marketing automation, a game-changing strategy that can help you elevate your online presence and expand your reach like never before.
In this blog, we will dig into the untold benefits of YouTube automation and provide you with a guide on how to start your own YouTube automation business.
Tap the Play Icon To Listen This Article

What is YouTube automation?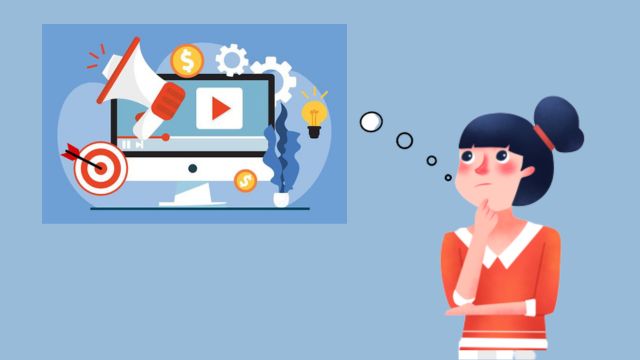 YouTube automation is a cutting-edge technique that leverages software tools to automate various marketing tasks on the world's largest video-sharing platform.
From scheduling and publishing videos, YouTube automation eases your workflow and boosts efficiency, freeing up more time for you to focus on creating top-quality content.
By automating routine tasks, you can ensure that your YouTube marketing campaigns run smoothly and efficiently, ultimately leading to increased engagement, more views, and greater ROI.
How to Start a YouTube Automation Business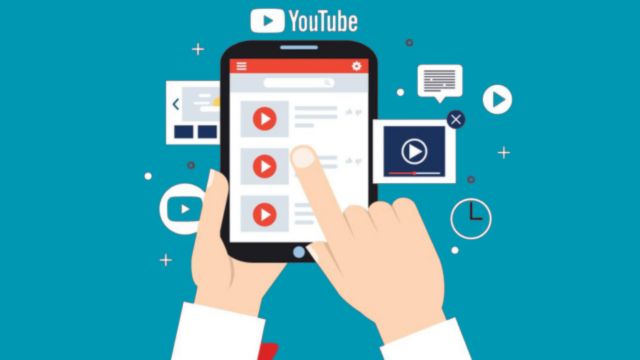 If you're keen on launching a YouTube automation business, the following steps can help set you on the right path:
Choose Your Niche

Choosing the right niche is a critical first step in building a thriving YouTube automation business.
When deciding on your niche, it's essential to consider your interests and expertise while also keeping in mind the size and engagement level of the potential audience.
Whether your focus is on technology and gaming, beauty and fashion, or any other area, select a niche that aligns with your passion and yields your engagement.
You should opt for the niche on which you can create top-notch content that connects with your target audience.
It would help you to develop a devoted following, and ultimately propels the development of your YouTube automation business.
Create a Business Plan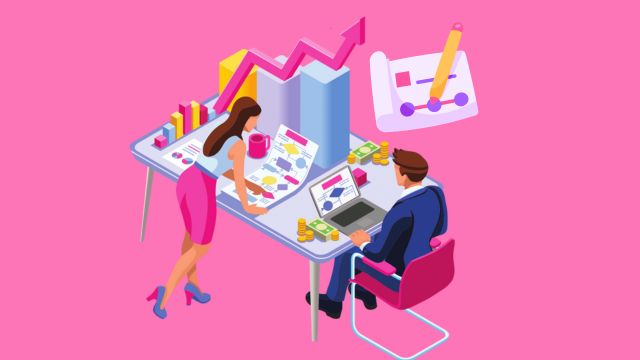 Crafting a comprehensive business strategy is a critical next step after selecting your niche for successful YouTube automation.
Your business plan should include financial projections to aid in decision-making in addition to a description of your aims and objectives, target market, and marketing strategy.
With a well-crafted business plan, you can stay focused and on track while building your YouTube automation business, ensuring that you make informed decisions and maximize your chances of success.
Whether seeking funding from investors or simply looking to keep your business on the right track, a solid business plan is an indispensable tool for any aspiring video creator on YouTube.
Choose Your Automation Tools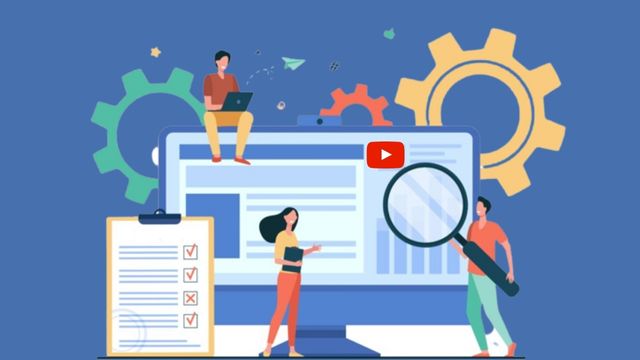 A vast array of YouTube Automation tools exists in the market.
When selecting the best tools for your business, conduct thorough research to determine which options will most effectively meet your needs while staying within your budget.
Each automation tool offers unique features such as video optimization, keyword research, social media management, and analytics.
Socinator is a powerful tool that offers the best YouTube marketing automation with a broad range of features designed to help businesses maximize their YouTube marketing strategies.
With its user-friendly interface and customizable automation settings, Socinator simplifies routine tasks such as scheduling and publishing videos, managing comments and responses, and tracking performance metrics.
Additionally, it offers advanced features such as social media management, which are crucial for building a robust YouTube presence.
Check out some other features
One of the best features of Socinator is its Activity Statistics & Reports, which provides users with in-depth insights and data on their YouTube channel's performance.
This allows businesses to analyze their marketing tactics and make informed decisions based on the results.
Another great feature of Socinator is Auto Subscribe, which allows users to create automatic subscription links to grow their subscriber base.
With Auto Like Videos, businesses can obtain massive automatic likes on their videos using multiple accounts.
Auto-Watch Videos helps increase the number of views by automatically using different IP addresses and proxy servers.
Socinator also offers Auto Comment on Videos, which enables users to post or reply in bulk using numerous accounts and spinning text mode.
It helps in efficient account management to help businesses manage several YouTube accounts and channels with ease. Filter Support feature expands their YouTube channel.
Socinator's like and comment feature automates the process of liking and commenting on posts that fit your defined criteria, allowing you to engage with your audience without spending excessive time.
Another outstanding feature of Socinator is its ability to automate social media tasks for many other platforms, including YouTube, Instagram, Facebook, and Twitter.
This makes it an ideal choice for businesses looking to manage their social media presence holistically.
Socinator is an advanced analytics and reporting tool that provides detailed insights into audience behavior, engagement levels, and overall campaign performance that helps businesses make data-driven decisions and optimize their YouTube marketing strategy for maximum impact.
Overall, Socinator is a versatile and powerful tool that can help businesses of all sizes succeed in the highly competitive world of YouTube marketing.
Build Your Team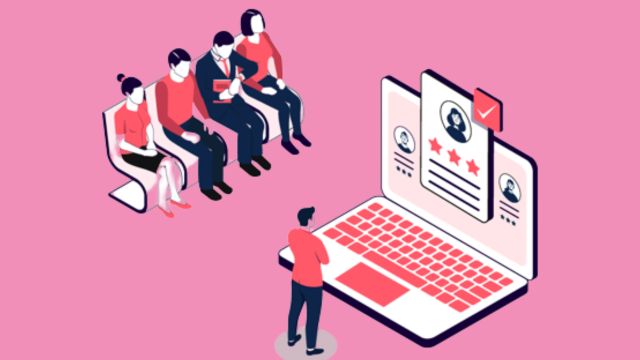 As your automation business grows, you may need to assemble a team of professionals, such as social media managers, customer service agents, and video editors, to manage your clients' YouTube channels effectively.
A team can increase efficiency, improve content quality, and allow you to take on more clients while focusing on your core competencies.
However, building a team requires careful planning, defining roles, establishing communication protocols, and creating a culture of collaboration and excellence. It is vital to hire talented and experienced professionals who share your passion for YouTube marketing, whether in-house staff or freelancers.
Start Marketing Your Services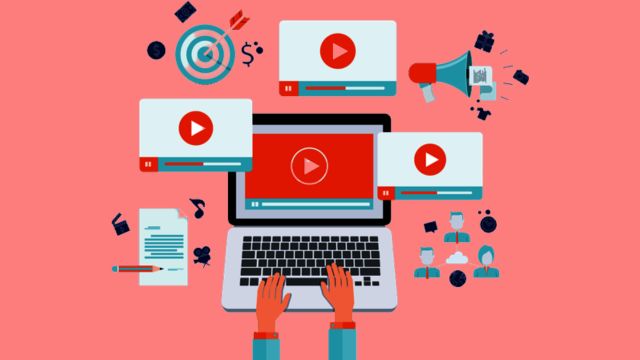 Once your team is in place and your automation tools are configured, it's time to start selling your services. That can involve a variety of tasks, including creating a website, growing a social media following, and contacting potential clients via email marketing or networking gatherings.
A well-designed website can showcase your services and highlight your expertise, while social media can help you reach a wider audience and build credibility.
Effective email marketing and networking can also help you connect with potential clients and generate new business.
By combining these strategies and leveraging your team's expertise, you can build a strong and successful automation business.
Also Read

How to Automate Your YouTube Presence Without Creating Videos
Benefits of Utilizing YouTube Automation Business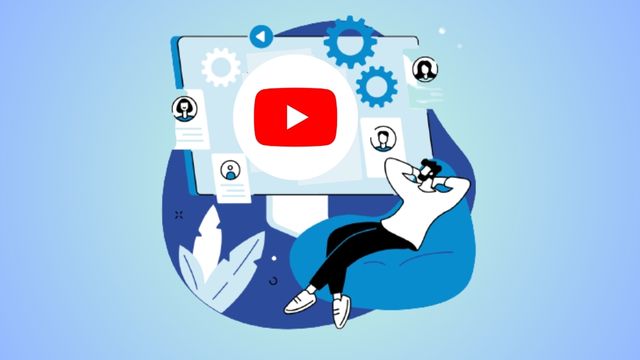 Save Time: By automating time-consuming operations like scheduling and posting films, answering comments, and analyzing video performance, you can save time with YouTube automation solutions.
As a result, you can concentrate on producing excellent video content that will engage your audience and provide results.
Increase Efficiency: Automating different aspects of your YouTube marketing can increase your efficiency and productivity, resulting in higher ROI and better outcomes.
This strategy allows you to do additional responsibilities in less time, thus helping you improve the results for your organization.
Using automation tools, you can facilitate your workflow so that you can give more time to your passion by creating high-quality content that relates to your target audience.
By focusing on delivering engaging videos and providing value to your viewers, you can boost your brand's reputation and establish a loyal following.
Therefore, YouTube automation can be a game-changer for your marketing strategy, allowing you to achieve more in less time.
Enhance Consistency: Consistency is key to success on YouTube. YouTube automation tools can help you ensure that your videos are posted on schedule and that you respond to comments promptly.
That improves your channel's consistency and ultimately leads to better results.
Better Analytics: YouTube automation tools offer comprehensive insights into your video's performance, such as views, demographics, and interactions.
By leveraging these analytics, you can fine-tune your YouTube marketing strategy and optimize your video content for maximum engagement and impact.
With better visibility into your audience's preferences and behavior, you can tailor your content to meet their needs and improve your overall results.
YouTube automation solutions can help you make informed decisions about your video marketing efforts, leading to greater success and ROI.
Conclusion
In conclusion, starting a YouTube automation business can revolutionize your marketing efforts and take your business to the next level. Right automation tools can help you optimize your marketing strategies and achieve your desired results.
If you're considering starting a business for YouTube, don't wait any longer, act now. The vast potential of this powerful social media platform is waiting to be explored and can provide immense benefits for your business.
So, take advantage of the opportunities available and launch your YouTube automation business today!