The world is shrinking as we see more and more of it in the media, and the more we see of the world, the smaller we are and the more aware we are of how insignificant any of us is. -Jock Sturges
Yes, the world is shrinking, and we all are coming closer every second through social media. It allows us to connect with our next ends in diverse ways. Today, we can know what is happening on the other side through social media and can even raise our response. And maybe we can change the perspective. Amazing, right?
 A definite yes! But this is not the case with B2B marketers as the world shrinks. There are multiple rough patches while generating the leads. Implying a more diminutive world means the never-ending lead generation process with an ever-shrinking window.
So how to explore new ways to find this ever-shrinking loop?
LinkedIn

Marketing

! 
Yes, believe us! It can also be the best way to generate the best leads for your business. LinkedIn as social media marketing tool might sound a tad weird and full of curiosity. However, we have the best-researched facts to witness that LinkedIn can be the best window for generating prime leads. 
But before hopping into the LinkedIn marketing tool and its tactics, we would like to have some chit-chat about LinkedIn marketing and why a professional-based platform can be the proper way to generate leads for businesses. 
Listen to Why LinkedIn Is The Modernistic Marketing & Lead Generation Tool
SIGNIFICANCE OF LINKEDIN MARKETING FOR BUSINESSES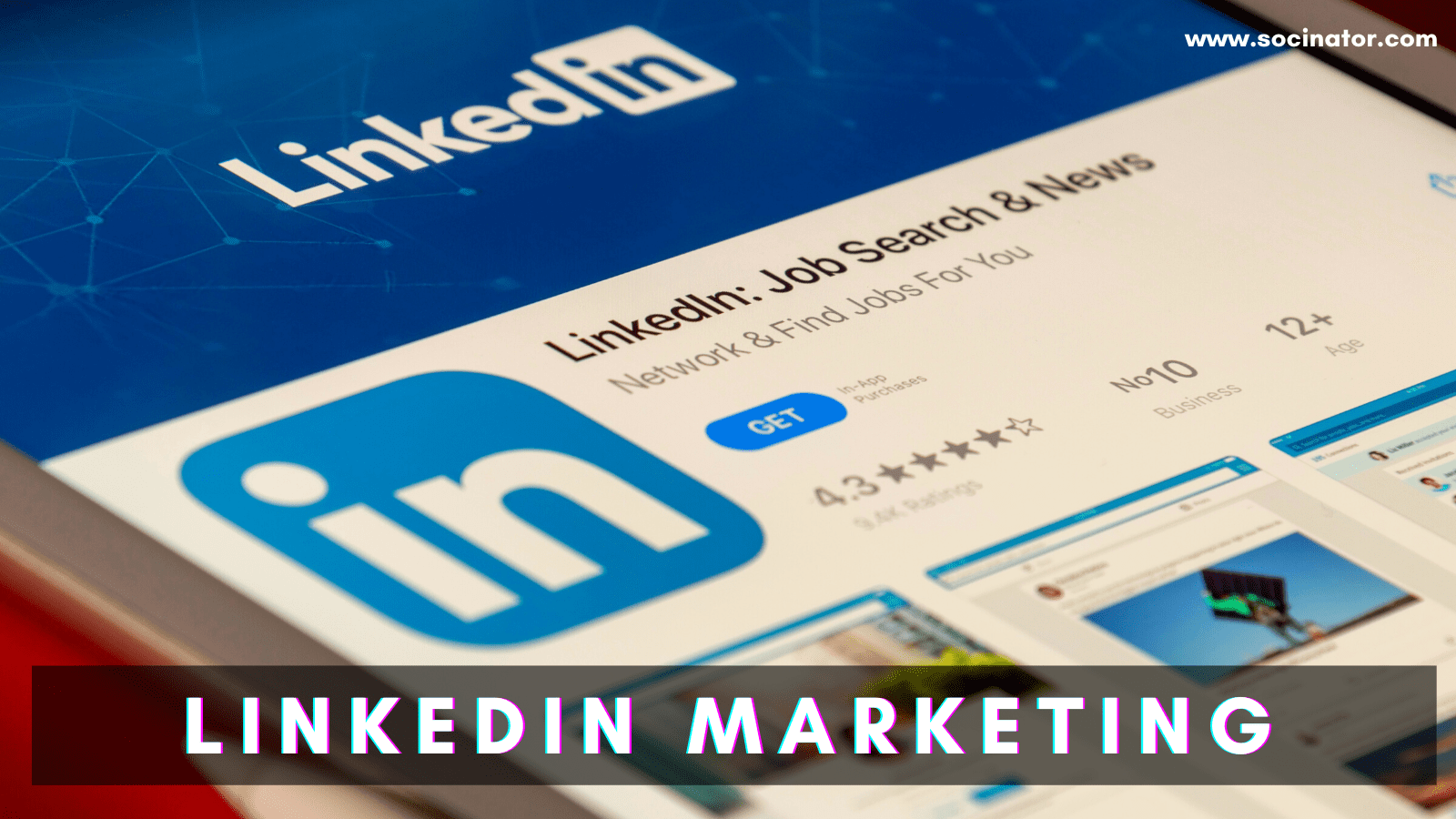 LinkedIn is not about selling, pitching, or marketing your products and services disparate other social media platforms. Blunt selling, pushing your business, and spamming act as a dagger on LinkedIn. So having a focused marketing strategy is a must step and paramount for this platform. 
According to some studies, marketing on LinkedIn generates 277% more leads than average Facebook marketing alone. In a survey, B2B marketers also stated that LinkedIn is responsible for 80% of the social media leads. 93% of marketers agree that LinkedIn is the best place to triumph leads.
Impressive right? That is why we are here to manifest the mind-blogging importance of LinkedIn strategy. 
How to use LinkedIn as a marketing tool to generate abundant leads? We have the perfect tactics to experience it. Let us jump to the next segment.
HOW BUSINESSES CAN USE LINKEDIN AS A MARKETING AND LEAD GENERATION TOOL?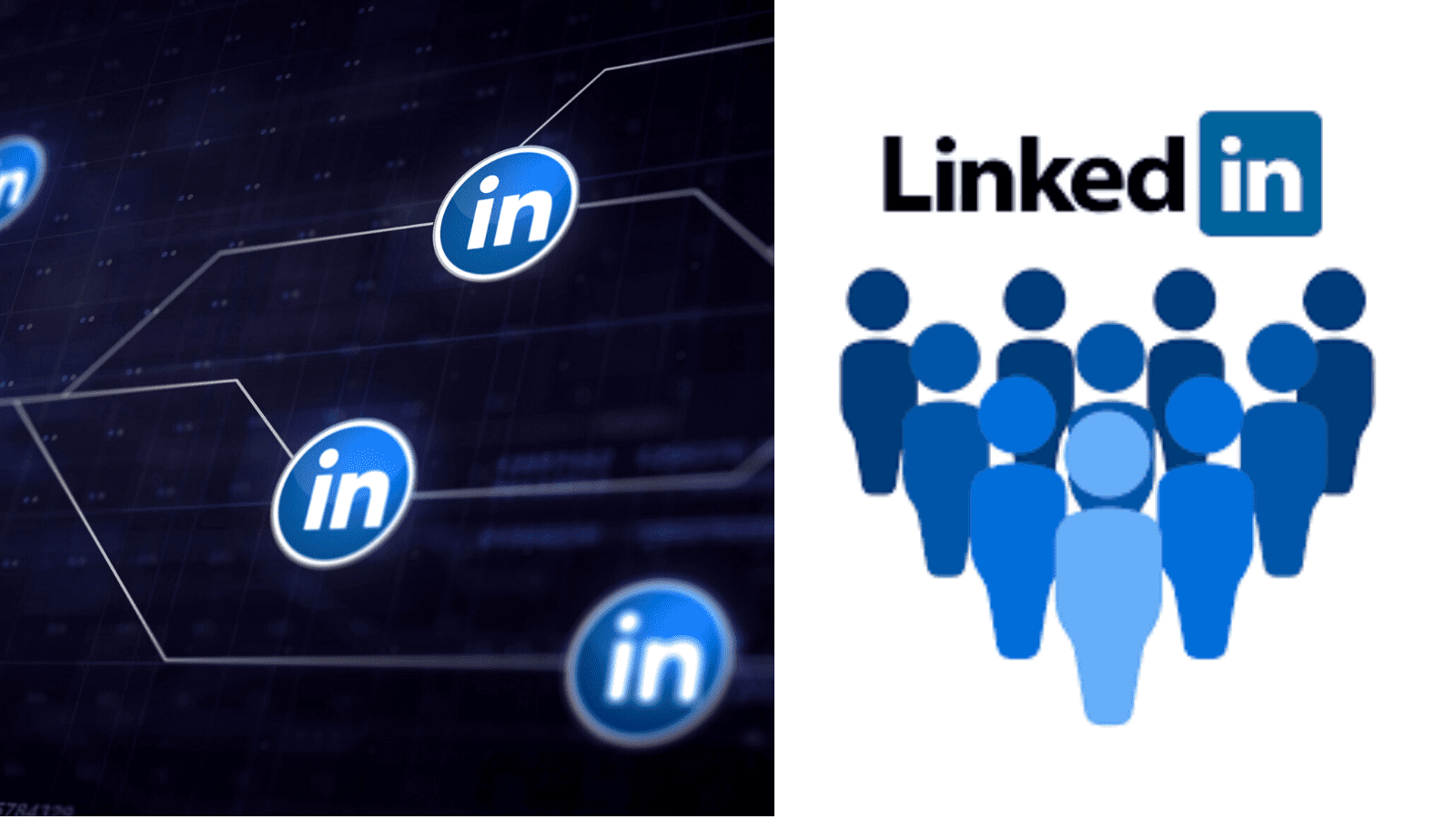 BEGIN WITH A COMPANY PROFILE
Do you know how many LinkedIn users are currently engaged? The answer is over half a billion users! And it is still counting. 
Not being active on the platform means missing out on something big! The radar of a global audience attracts this massive amount of leads. 
To explore this part of the world, create a business account or a company page on the platform. To do that, go to the site and follow these simple steps, and yes! It is all free, so no worries!
Step1: Click on the free LinkedIn company page site, enter your company name and get the company URL. 
Step2: Upload an image for your company page. However, try to focus on the iconic visuals that showcase your brand. Keep it professional that depicts your brand. 
Step3: Fill out your meta description and about us section. LinkedIn also recommends you add keywords in your about us section. 
Step4: Add your physical location to let your potential leads know you better. It can also assist in staying connected with your businesses in your local area.  
Step5: Now everything is set up, you should try to create links to your company page because posting a link to your page from your website can kick start your page. 
After completing the LinkedIn page, you are ready to create further steps, so let's move to our next segment.
GET ACTIONABLE CONTENT ON THE PLATFORM
Now is the time to begin sharing the right content to boost your page. Content marketing is crucial for any social media platform, and LinkedIn is no exception. Like creating catchy headlines, eye-catching visuals, and sharing knowledge on a certain topic.
Try not to post any old and boring content. You need fresh content to stand out from the crowd and attract your audience.
POST YOUR CONTENT REGULARLY

 
Sharing content regularly on LinkedIn allows for gaining organic reach by the algorithm. Each post should be in a recognizable style that is unique and entertaining to the audience.
Content must be handwritten or personally recorded on the video to get the most desirable benefits.
Are you finding difficulties in posting content regularly?
Then we have the perfect solution for you. Socinator invade here! Socinator is easy automation for busy marketers and allows you to manage and grow all your social media accounts safely and organically. 
Instagram, Facebook, Twitter, Quora, LinkedIn, YouTube, Pinterest, Reddit, and Tumblr, Socinator have all the smart automation features to make social media management leisurely and fun. 
Let us know more about Socinator; 
SOCINATOR- A SOCIAL DOMINATOR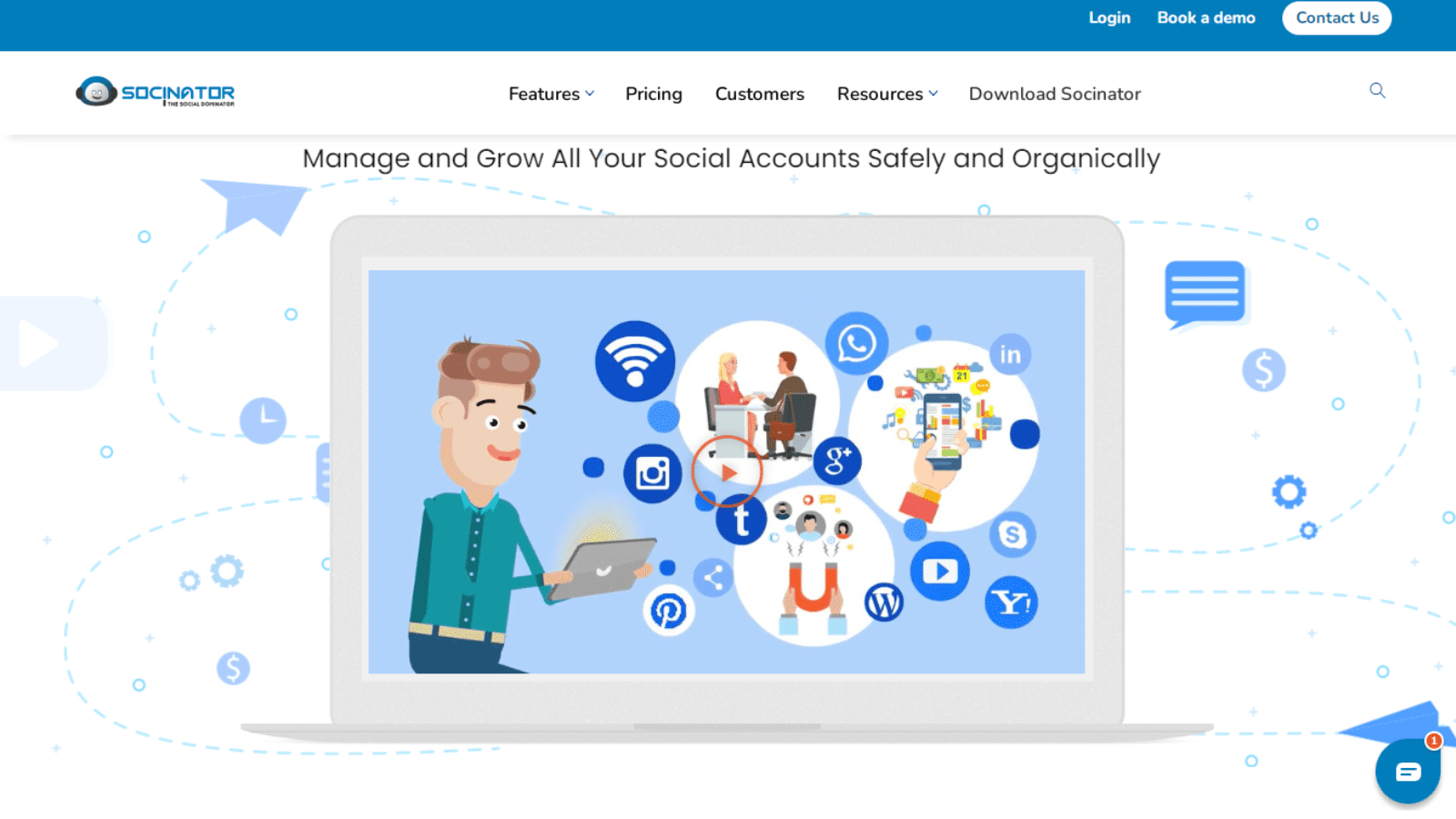 Socinator makes the perfect choice to be a LinkedIn Marketing Tool inbuilt with excellent and precise features with budget-friendly pricing plans. Socinator is an immaculate social media management and automation software. Its industry-leading features allow you to grow your social media handle organically and safely. 
With the Socinator, you can manage multiple accounts from different networks into one dashboard and publish content on all of them at one go, saving you time daily.
You can also ensure a consistent approach across all popular social media platforms by posting the same material to many accounts at once.
WHY IT'S IDEAL FOR SOCIAL MEDIA MARKETERS?
Activity Statistics and Report- 
View all the reports and statistics from time to time for the activities performed with your accounts, which can help better analysis of marketing strategies. Gain insights into all the crucial aspects of your LinkedIn profile.
Auto Accept Connection Request- 
With this LinkedIn marketing tool, you can automate accepting all connections and sharing requests at once.
Auto Publish Content from RSS feeds-
Get always fresh content by importing it from RSS feeds.
Auto Reply to New Messages-
Set up predefined replies and automatically send them when you receive new messages. You can customize the messages depending on the situation.
Auto Scheduling-
Create posts when you have time, and Socinator will automatically share them according to your schedule.
Schedule Auto Remove Connections-
Accepting random connection requests on LinkedIn can be a poor idea, but it is simple to break bad connections. This feature will let you automatically remove useless connections.

LEVERAGE GROUPS
Another method to make connections on LinkedIn is by exploring groups in your niche. LinkedIn groups are a great way to connect and interact with professionals in your industry.
It's a place where you can go to create conversations about what's happening in your world, and this is where the groups come a long way.
Once in a group, you can have conversations with specific professionals in the circle. You can share ideas and insights or ask queries of other individuals in your industry.
SHARE VIDEO CONTENT ON LINKEDIN
If you are seeking ideas to grow your business on LinkedIn, sharing dynamic visual content is a great place to begin. 
The spark of video content revolves as it captures a viewer's attention for a more extended period. And the longer a viewer engages with the piece of content the probability is high that the algorithm will boost the content to a more expansive audience. 
Video is also a great way of brand storytelling that eventually strengthens the sense of community on your page. 
Note-LinkedIn supports videos of dimensions from 9:16 to 16:9, although all videos automatically get rendered to a 2:3 aspect ratio on mobile.
With these steps, you can see your lead pool grow to make LinkedIn an integral part of your business as the platform grows aggressively in the upcoming years.
SPEED UP YOUR GROWTH IN 2022!
 As we said earlier, the world is shrinking, but that doesn't mean that the scope of generating leads is dead. Instead, take this narrow world as a scope of opportunity. 
As LinkedIn is a more diminutive world with loads of potential. We highly recommend taking full advantage of the LinkedIn marketing tool to hold your power at the supremacy. 
Start with creating an impressive yet compelling company page, share quality content, and utilize the potential of the Linkedin marketing tool to reach new audiences. 
Such as Socinator, whose features make it a perfect LinkedIn marketing tool with the best pricing plans and easy user interface. To know more about Socinator, visit the link here.