Nobody could deny the fact that Video marketing has grown its influence at an online marketing platform over a few years. While social platforms like Facebook, Instagram, Twitter, Pinterest, and SnapChat have become great platforms for social media marketing. However, YouTube still shares the giant space with nearly 2 billion users around the world. It is the second to Facebook in terms of popularity, which has more than 2.32 billion users across the world. According to an analysis, YouTube viewers spend 180 million hours watching video content each day. 
Click Here to Listen
Why Should You Own a Channel on YouTube?
Let us start with the fact that nowadays, video content getting a better response from the viewers. Even though photos and images still share a big part of the online marketing space. However, you can't deny the growing popularity of video content. While YouTube is by far the best video advertising platform that you can use for marketing purposes. If you want to enhance your business through video advertising, then having a channel on YouTube, gives you a great advantage for your video marketing campaign and to gain YouTube profit.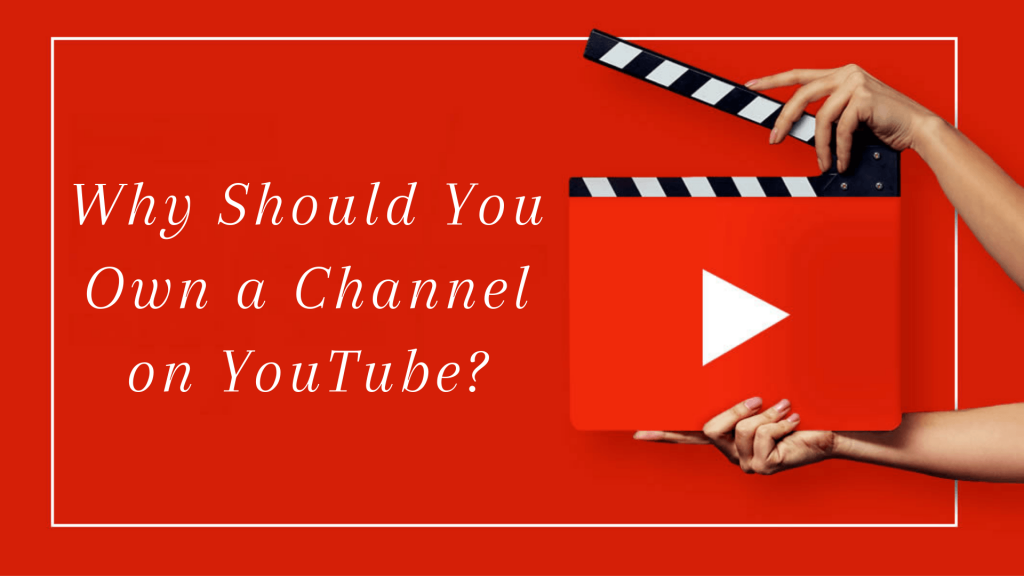 Here are shown tips which you can utilise in your YouTube marketing to promote your video content. 
Build Your Video Content Based on a Particular Keyword/Topic:
YouTube is also referred as the second-largest search engine after Google. By creating video content based on the keyword, you could be able to gain more audience. Those who don't know about SEO practices skip this step, which also harms the visibility of their videos on YouTube search engine. If you want to increase the number of viewers on your channel, then you should create videos based on the keyword related to your brand niche.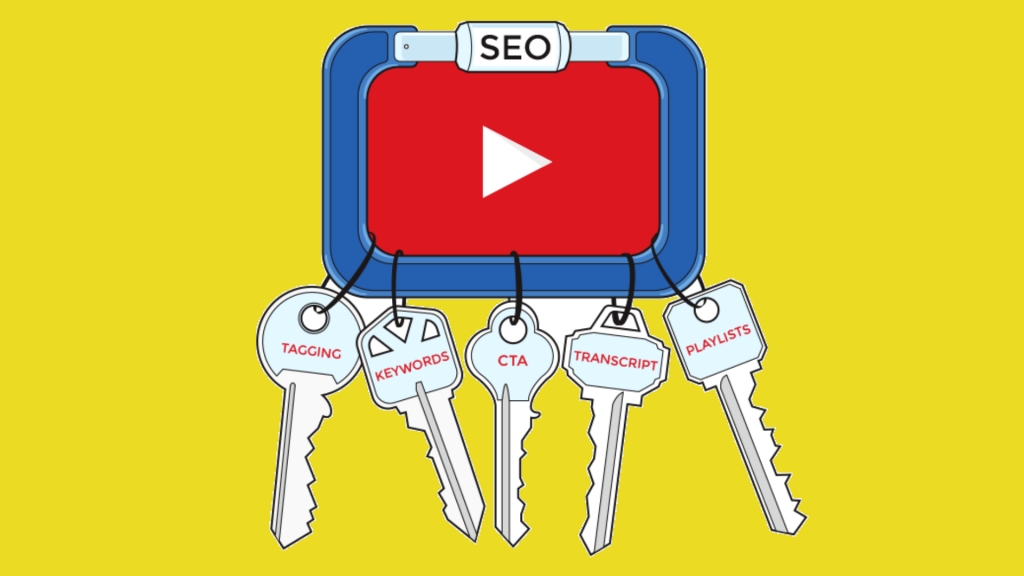 You should also add a description and title about the video content. That way, it would be easier for your viewers to find your videos on YouTube. 
Reform the Existing Quality of Video Content:
The best way to gain more engagement on your channel is by creating great content on YouTube. Instead of creating content from scratch, you can take examples from some of the best video content which is gaining more views, likes, and shares on Youtube. You can also subscribe to such channels that have engaging viewers. In case, you can also look for the tutorial videos on YouTube from where you can learn about how to create high quality and attractive videos on YouTube. 

Posting Videos Multiple Times Per Week:
Research has shown that YouTube channel which publishes more video content per week better views. In that case, you should post your content at least 3 to 4 times a week. However, it may or may not be possible for you to be ready with 3 or 4 video content every week.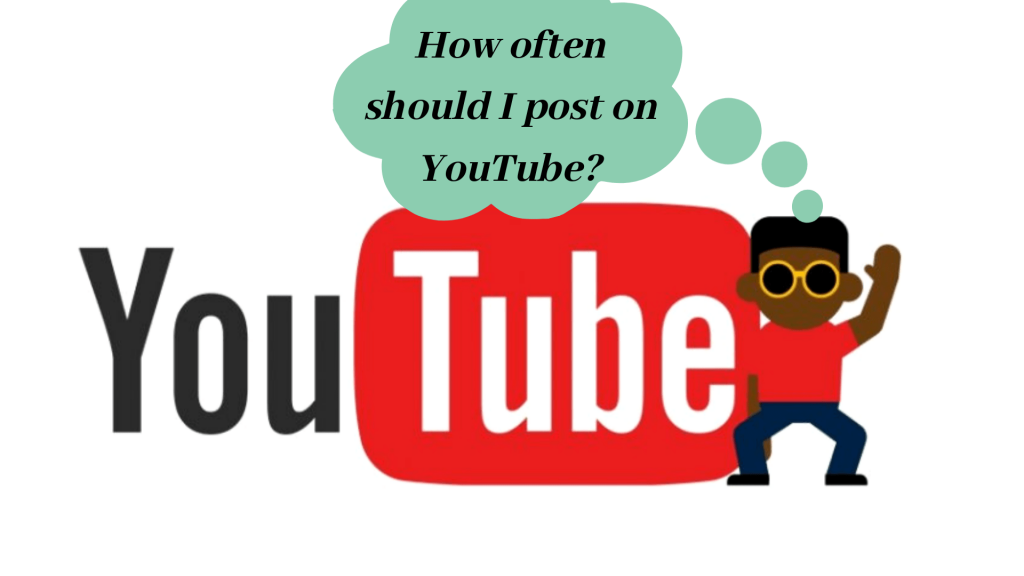 For that, you can make use of the YouTube automation software- Socinator, which lets you schedule (auto-post) your video content on YouTube. That way, you can keep the whole focus on video creation and depend on Socinator for auto-posting videos on your YouTube channel. 
Steps to Auto-Post and Schedule Videos Using Socinator for YouTube Marketing:
Step: 1- 
Install the Socinator software on your computer. To install this software on Windows OS, you need a Dot Net framework 4.6. 
Or if you want to install this software on Mac OS, you need to first install Parallels Desktop on your computer. Parallels Desktop allows you to use software/application on Mac OS, which you can access using Windows OS. 
Step: 2-
After opening the Socinator software on your system, make sure that social is selected at the upper-right corner of the dashboard. 

Step: 3-
Now you need to click on the Sociopublisher button. It will bring you to the publisher page. 
Step: 4-
Here you will find the "Create Campaign" option. You need to click on that. It will take you to the Create Campaign page.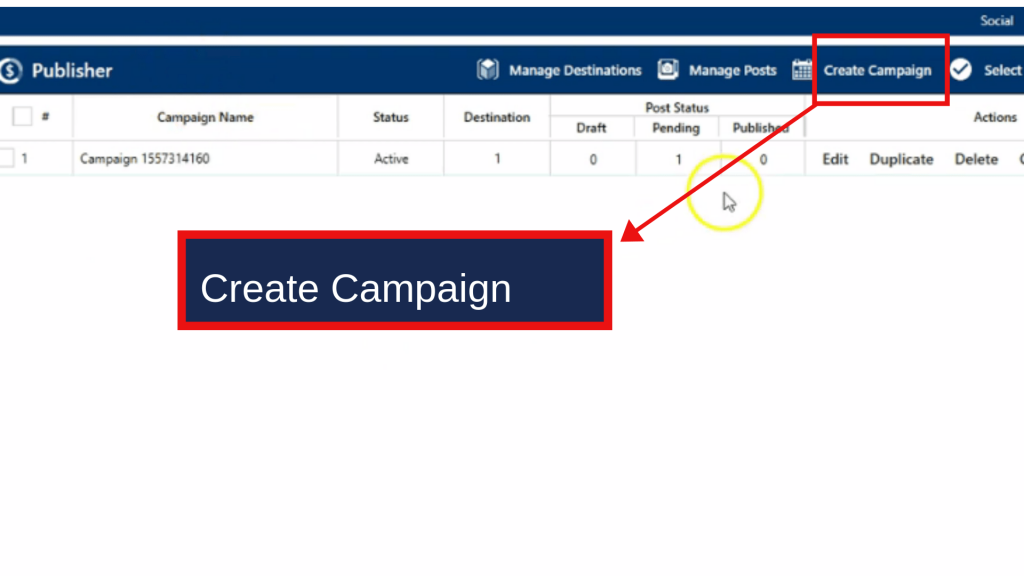 Step: 5-
There you have an option for naming your campaign. Just below that, you would find a create post button. Click on that button.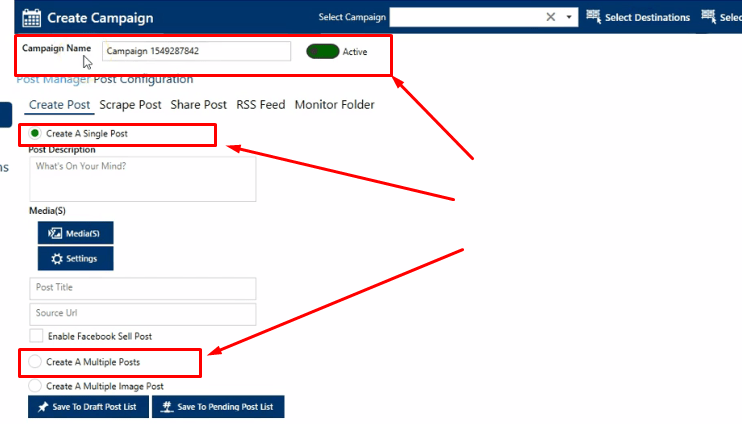 Step: 6-
Here you have two options, either you can post multiple videos or a single video on your YouTube channel. 
Step: 7-
After that, you need to add a post description of the video media that you want to add. There you have a media button from where you can upload your video. 

Step: 8-
Now you need to click on the Settings button which is just below media. It will open the post setting dialogue box. 
Step: 9-
Here, under the General Settings set the Expire-Date of your post. You also have the option to re-adding your posts, the number of times you want. Click on the Save button. 
Step: 10-
Below the Media file, you would find the option to add Post Title and Source URL. For multiple posting, here you have the option to import from CSV. From here you can also delete everything by clicking on the Delete All button.

Step: 11-
Just beside Post Manager, you will find the Post Configuration button. Click on that. 
Step: 12-
Here in the job configuration, you have the option for the number of posts you want to add and the time on which you want to add it while you can also add the delay between the post.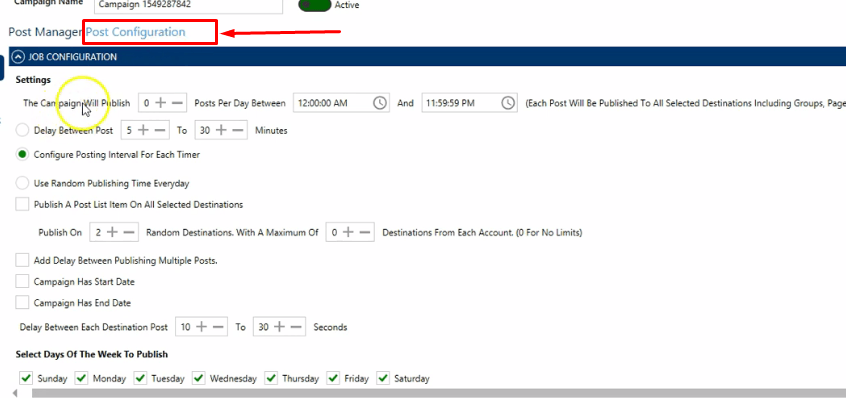 If you are running a campaign for a certain period of time, then you can add the start and end date of your campaign. 
Step: 13-
Select the days on which you want to publish your content while you also have the option to rotate the selected days to post your content. You can also check the advanced setting option. 
Step: 14-
If you are satisfied with the Settings configuration, save it. Now click on the Select Destination. From here, you can select the destination for your post. 

Step: 15-
Now click on Select accounts and check the YouTube account using which you are going to post your content. Here on Pages/Board option, you can select the channel on which you want to post. You can also check the button Walls/Profiles and save it. 

Step: 16-
After saving the post configuration, now you can sit back and Socinator will auto-post your content according to your schedule planning. 
For more information you can also check the Video:
Also Read:

Engage With Viewers of Your Channel:
YouTube is just like other social media. If you want to get more subscribers on your channel, then you need to engage with your audience. People used to subscribe to channels of YouTubers who are more interactive with their viewers. By responding to the comments and discussion with the audience, you could also be able to encourage your audience to like and share your videos. That way, you could be able to enhance the viewership of videos on your YouTube channel.
Start Your Content With a Captivating Hook:
How you can hold the attention of viewers depends on the beginning of your video content. The beginning part of your video should be interesting enough to hook your viewers on your channel. It depends on your presentation and creativity, how you can enhance the charm in your video content. While you can also look for the trending stories or ideas by implementing you could be able to make viewers stay on your channel.

Get a Brand Name for Your Channel:
So what, your videos are appealing and getting more likes and views on YouTube. But if you don't have a brand name, there might be a chance that your viewer may forget about your channel. To ensure the engagement of viewers on your channel, you need to have a brand name for your channel. Having a brand name for your channel can help your viewers to recognise your content. That way, you could be able to gain more audience on YouTube, while you can also add a custom link to your channel header. And don't forget to write a bio and a description of your video in the end.
Add End Screen To Promote Your Other Videos:
You can also add end screens to promote other videos of your YouTube channel. It shows the graphic which you can link to other video content. That way, you could be able to shift the attention of your viewers from one video to other videos of yours, and you could be able to enhance the viewership of your channel as well.

Show up Yourself in Front:
If you are running a small organisation and want to promote it on YouTube, then showing yourself on the screen can be beneficial for you. When you show up yourself as the face of the brand, people would likely to trust your brand more. So, you could be able to gain more engagement of the audience on your videos, and it would also help you to promote your brand more effectively.
Design Attractive Thumbnails:
When you are watching a video on YouTube, you might have seen the thumbnails of suggested videos on the sidebar. If the thumbnail of your video is attractive enough to stand against other thumbnails, then you have better chances of getting more views. When someone sees a thumbnail of your video on the suggestions, there is a chance that they might also want to watch your video.

Leverage With YouTube Card:
Based on how much time viewers spend on the channel's content, YouTube rewards the channel. The longer the audience would stay on your videos, the better will be the engagement on your channel. In such a case, by adding YouTube cards, you can also recommend viewers to try watching some other videos of yours.
It might seem, that end screens and YouTube cards are for a similar objective, but they are both different. As you can link the YouTube card in the middle of playing video, and end screens come at the end of the video.
Keep Pushing To Get Clicks on Subscribe and Bell Button:
Getting more subscribers to your channel is the sure way to gain engagement on your videos. While you can always ask new viewers to subscribe to your channel and click on the bell icon. If they really liked your content, you might be able to gain more subscribers for your channel. This will help you to bring more engagement to your channel.

Conclusion
Summing up the tips shown in this blog, if you want to grow your YouTube channel, then you also need to enhance your video content according to your viewer's expectations. Luckily, if you start getting more engagement on your channel, it will also raise the visibility of your videos. I hope that the tips shown in this article would help you to grow your YouTube channel.
What are you thinking? If you have tried any of these tips or you have any past experience in YouTube advertising, then you can share your thoughts in the comments box shown here.