With in the past five or six years, social media sites for business have grown tremendously in number. Back in the days, there were only one or two social networks exist, but now, they are quite abundant in number. That's why nowadays as a marketer or a business owner, it is pretty tricky for you to pick the best fitted social media platform for your business to get more growth. 
Selecting the best social media sites for business venture shouldn't do impromptu. It should implement with complete preparation and a lot of homework. You have to convince entirely with the primary characteristics of a social media site before using it for brand exposure. 
These are some of the questions that must get popped-up in your mind regarding this topic- 
Is this site get used by my targeted audience or not? 

Is this social media hub aligned with my business niche? 

How many social media platforms can I use together? 
Besides these three points, you have to also dig down the complete hole concerning to select the best social media sites for business. Don't panic! I am here to serve you with the best piece of information vis-a-vis this very topic. I have studied and gathered some of the best social media sites for business that you're going to read in this blog. You might be already familiar with some social sites and completely unknown with a few. 
Let's find out!!
1. Facebook- 2.41 billion MAUs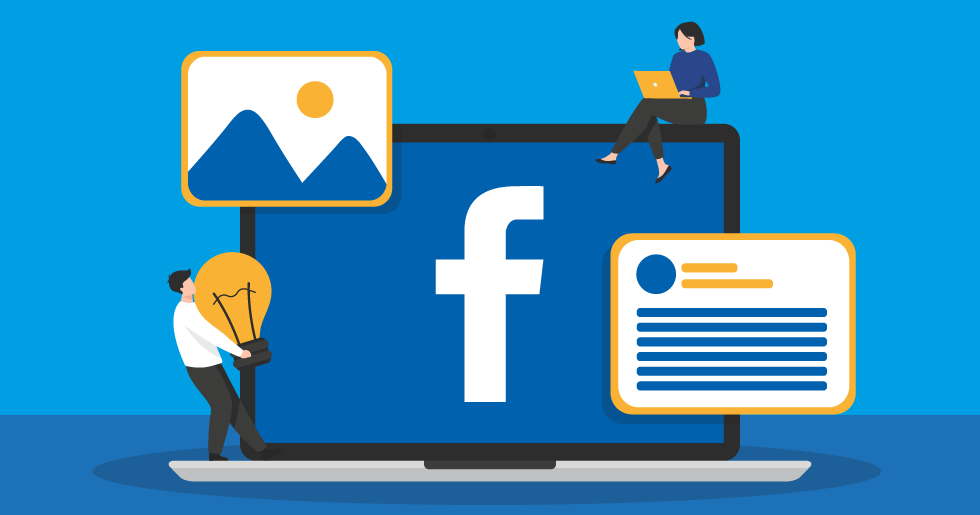 No wonder, Facebook is the most massive social media hub in recent times. It has whopping 2.41 billion monthly active users under its region. That was 2.38 billion up to the first quarter of 2019. Well, the updated MAU figure of Facebook is about one-third of the world's population ( 7.7 billion).  My gosh!! 
There are more than 65 million Facebook business pages active on this platform and six million advertisers promoting their businesses currently on Facebook. The number explicitly represents the widespread use of Facebook by marketers all over the world. So, it is a great deal of profit for you to associate your marketing strategies on this social media site.
It is simple to start using Facebook for business as every conceivable type of content works on this platform. Be it images, text, videos, stories, live stories, and much more. However, your content should be rich in quality. Facebook algorithm is well-versed when it comes to the content which is paramount in terms of quality over quantity. Your selected social media sites for business must go with the nature of your business in the first place. 
Your content should be well-optimized for mobile as almost 94% of Facebook users use this network through the mobile application. 
2. YouTube- 1.9 billion MAUs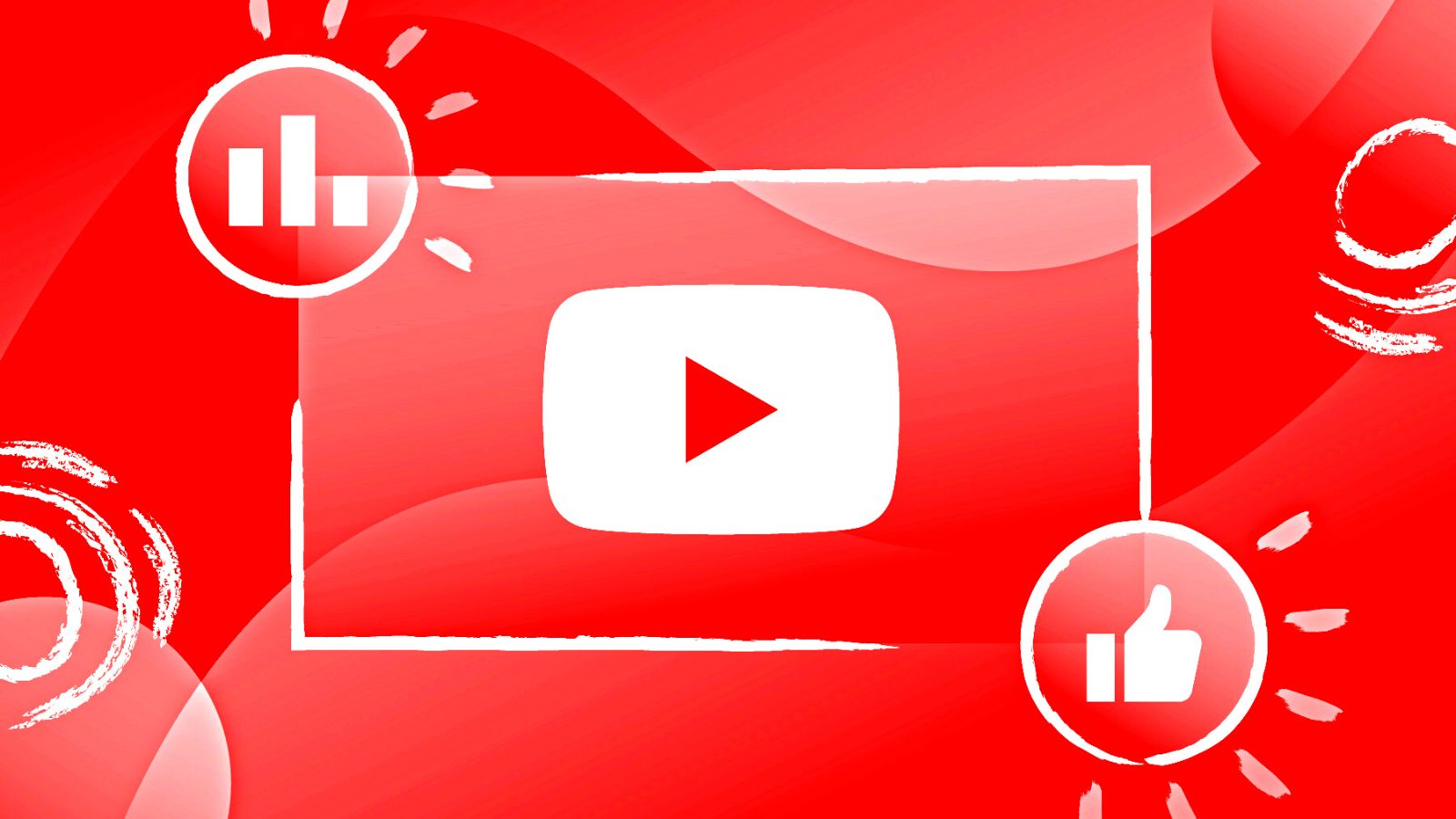 Have you used YouTube? Yes! Same-pinch! 
YouTube is not dependent on any introduction. It is one of the most important social media site for businesses. As we all know, it is a video-sharing platform where YouTubers share videos with their subscribers. It has made its mark amongst the top social media platform in present times. According to the most recent statistics, it has more than 1.9 monthly active users. As per the survey, billion hours of video get watched every day on YouTube. Hilar!!
Besides this, YouTube has become a hub for brand marketing. Businesses are using it like entirely to attract millions of people on it. To get started with YouTube marketing, you have to create an account and daily engage people about your brand and services through it. Hence, educate them about your business. Moreover, captivate them to the hilt, so they hit the subscribe button of your account.
For your information, YouTube is the second most influential social media platform after Facebook. It is one of the subsidiaries of Google. In addition to this, it is also known as the biggest search engine following the footsteps of Google. I recommend you to start marketing your business on YouTube right now right here. Here's a short guide on how to grow your YouTube account.
3. WhatsApp – 1.5 billion MAUs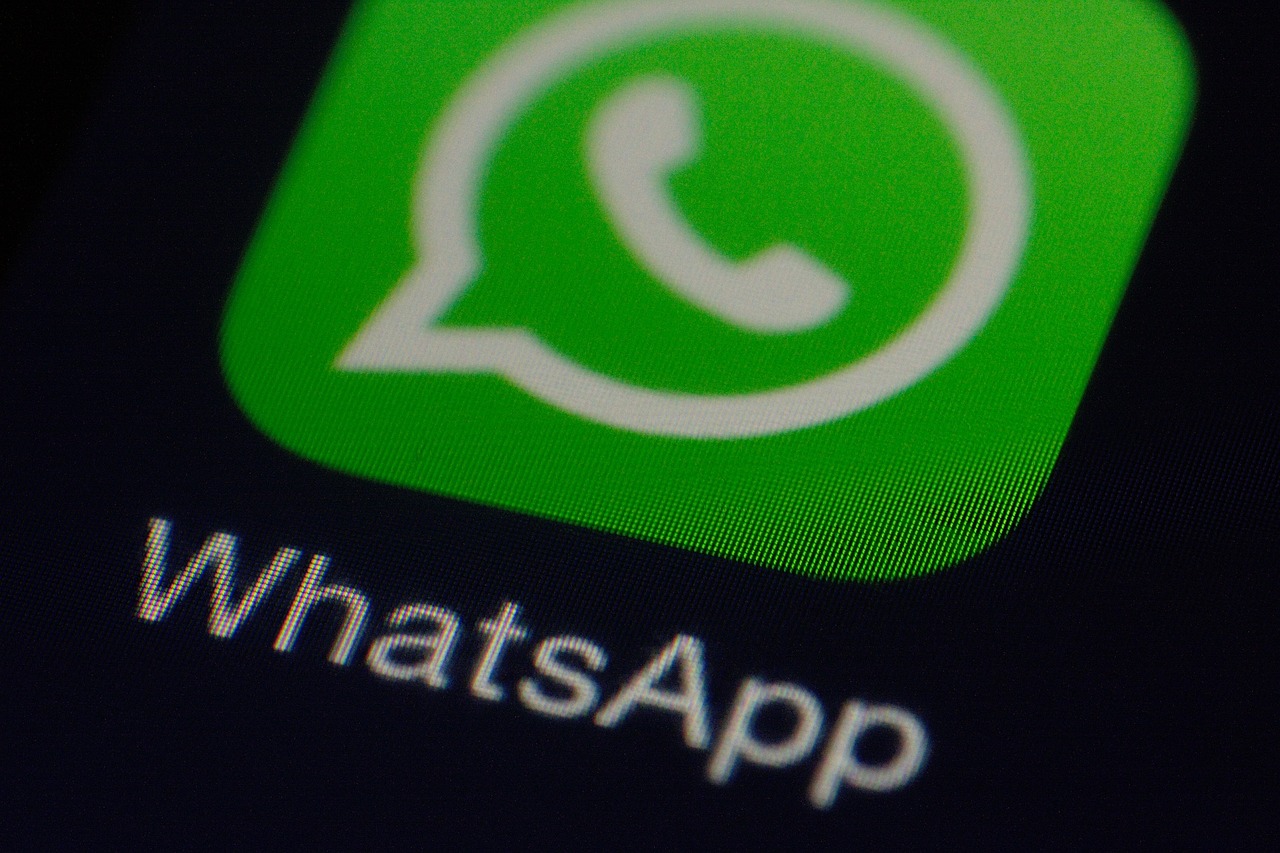 How doesn't know about WhatsApp? But, to make sure that we're sailing the same boat. Let's first read some of the basic informational statements about WhatsApp.
WhatsApp is a messaging application launched in the year 2009. In the initial days, it got used only by friends and family members regarding their conversations. But, slowly with time, people started to share their business information on it. As a consequence, now, businesses make use of WhatsApp as a platform to provide the best customer support services to their potential users. 
In the year 2014, Facebook-owned WhatsApp in exchange of humongous $19.3 billion bucks. Great price! Earlier, Jan Koum was a CEO of WhatsApp who left Facebook in the year 2018. He contributed a lot in regards to WhatsApp end-to-end encryption. 
WhatsApp has been developing its business landscape to permit establishments for having a perfect business profile. So that can share all the relevant industry updates with their customers. Furthermore, for small-size companies, it has developed WhatsApp Business Application, while for large and middle-sized businesses, it has created WhatsApp Business API.
4. Facebook Messenger- 1.3 billion MAUs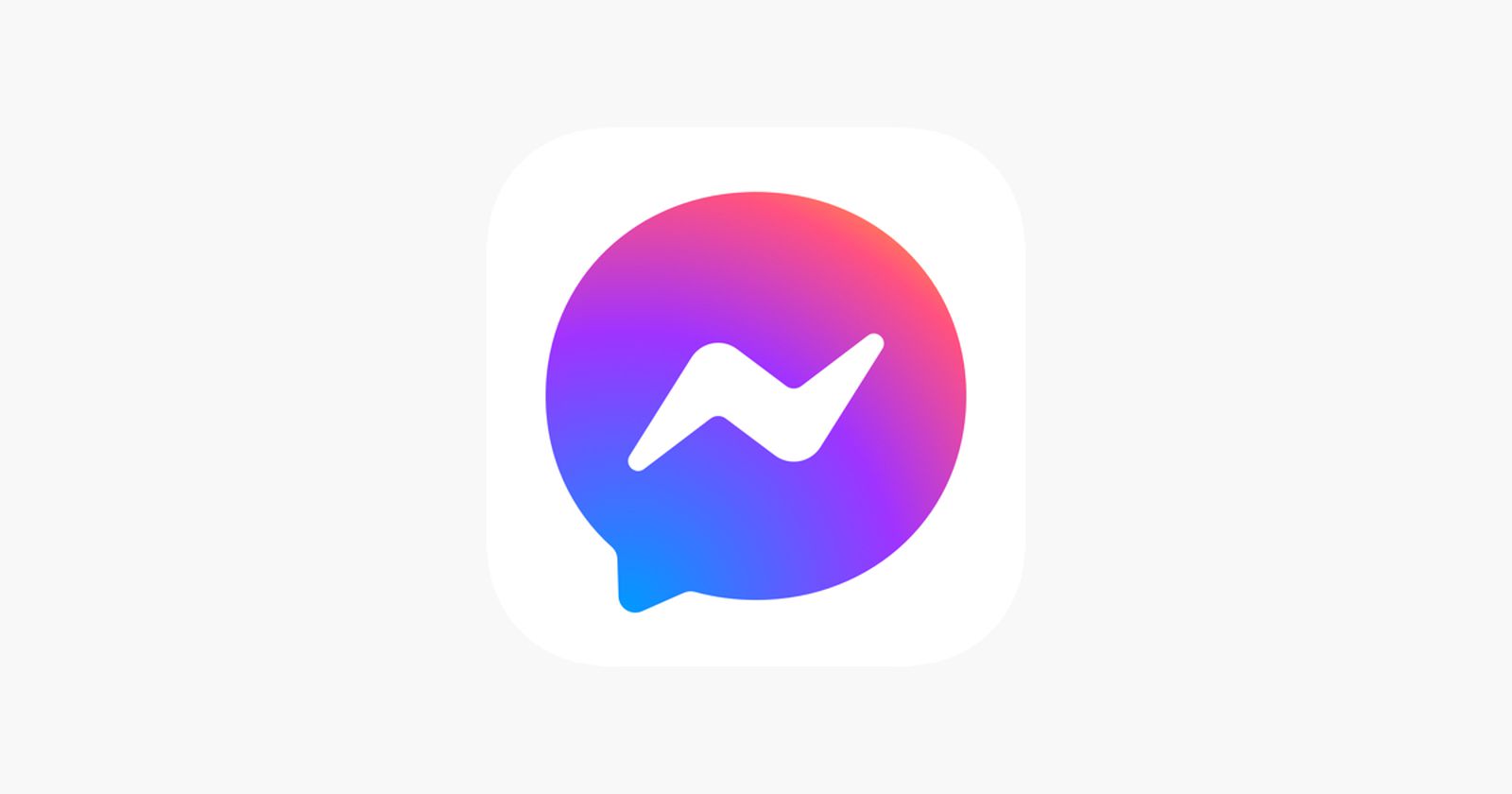 Back in the days, Messenger was an in-built messaging trait of Facebook. But, in 2011, Facebook converted it into a solo application and updated its feature chiefly. These days, businesses make use of Messenger to advertise, send newsletters, handle chatbots, and many more on this excellent app. Frankly, this platform has catered companies with a whole lot of features to engage and connect with audiences in various ways. 
5. WeChat- 1.06 billion MAUs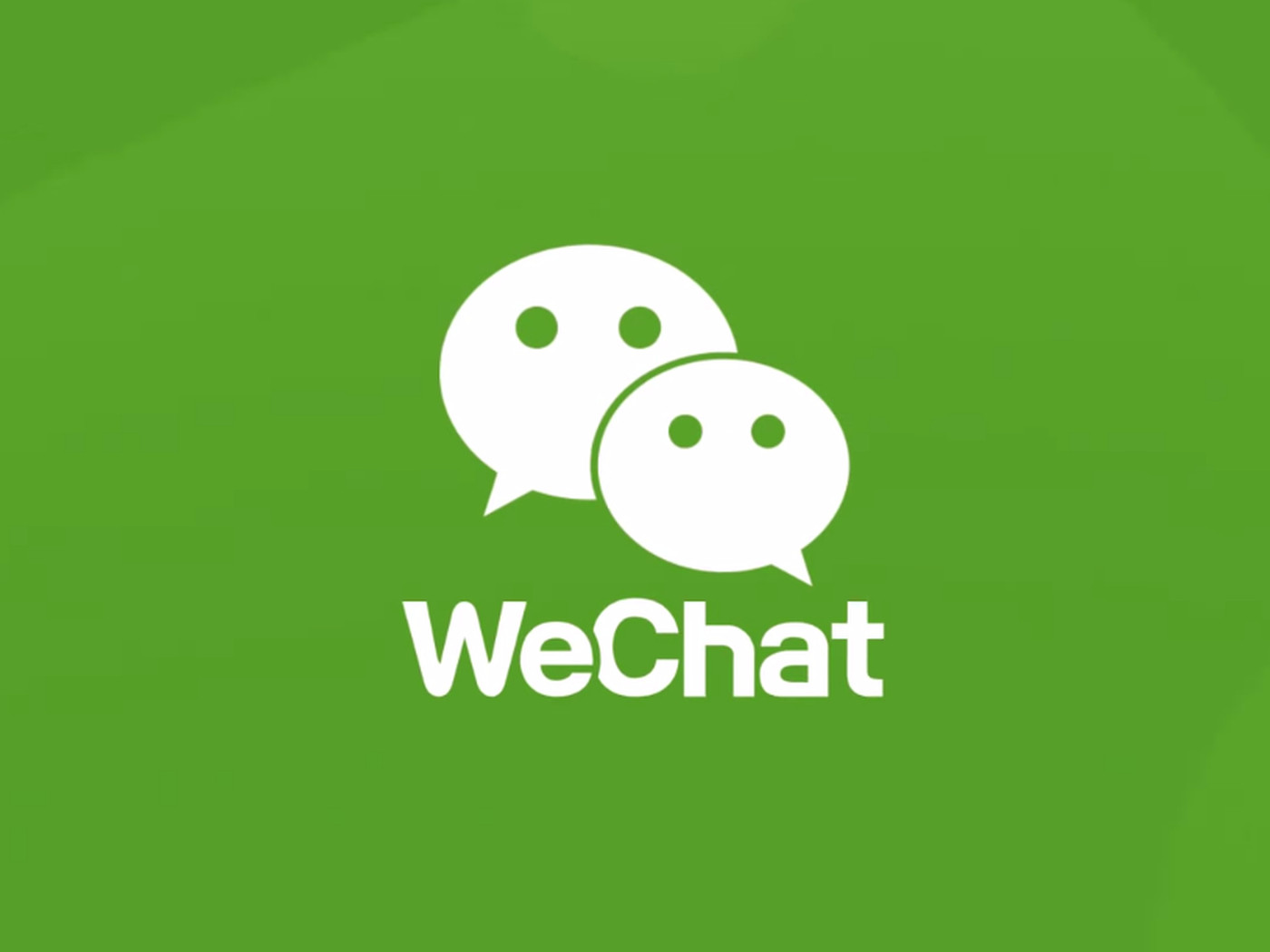 Do you have any clue what was the name of WeChat earlier? Don't know! I can tell you. WeChat was known as Weixin until it crossed 100 million users. Afterward, it re-named as WeChat. 
Similar to WhatsApp, WeChat has also grown to a social media platform from a messenger application. Besides messaging and calling, currently, users make use of WeChat for online shopping, making payments, transferring money, reservations, booking taxis, and much more. 
WeChat is very enormously used application in China as well as in various parts of Asia. So, if you have a business based on these regions, then WeChat is a great social media for you to do brand marketing. 
6. Instagram- 1 billion MAUs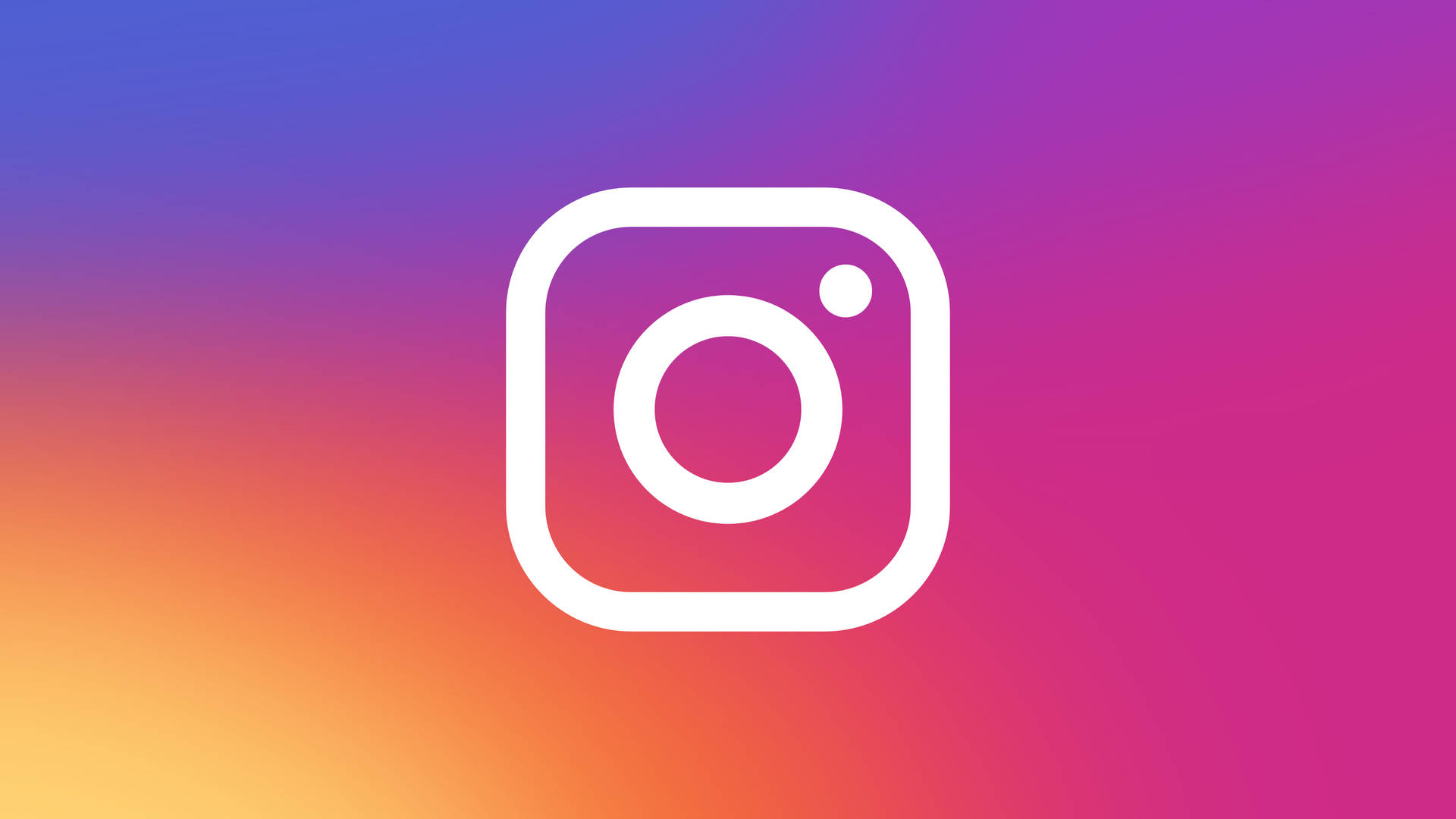 Do you know from where the name Instagram come? Instagram is a portmanteau of "instant camera" and "telegram" given by Kevin Systrom. 
Instagram has successfully broken the glass ceiling of being just a photo-sharing landscape. With time, it has become the most used social media platform for business marketing. It also lets users share photos, videos, stories, and live videos with other peers of the platform. Instagram has also launched IGTV to provide a bit of liberty to Instagrammers in terms of the video time limit. 
As an owner or marketer of some brand, you can create an Instagram business profile. According to which, you get access to more upgraded properties of this platform to increase your brand value. By using social media automation tools like Socinator, you can also automate primary attributes of Instagram such as follow, unfollow, like, sharing, and many more. 
To get started with Instagram marketing, you can read about different Instagram Follow/Unfollow Methods.
7. QQ- 823 million MAUs
QQ is a prompt messaging platform that mostly famous amongst Chinese youngsters. It is a desktop-accessible platform that belongs to the same parent company as of WeChat. QQ gets used in 80 countries and can access in various languages. Beside its instant communicating features, people use it to watch movies, shopping, blogging, playing online games, and payments. 
QQ used to be the top-ranking social media site in China. However, WeChat somewhat replaced it in the last few years.  
8. Qzone- 632 million MAUs
Here's another trending China-based social media platform. Qzone launched in the year 2005 by Tencent. It permits users to send photos, listen to music, edit blogs, keep diaries, and all. Gradually, Qzone has changed into one of the popular social media hubs and holds around 632 million monthly active users. 
According to some Quora marketers, Qzone is remarkably famous amongst teenagers, whereas WeChat is more prevalent in between adults. It seems like due to the increased use of mobile-based platforms like WeChat, the popularity of desktop-based platform such as Qzone has reduced. 
9. Tik Tok- 500 million MAUs
Also known as Douyin in China, Tik Tok is one of the most trending musical, social media hubs. It belongs to the list of the most downloaded applications in the first quarter of 2018, leaving behind Facebook, Instagram, and all other already prominent social media networks. 
Tik Tok is most prominent in Asian countries such as India. According to its rapid growth, I guess it will get famous in the West as well. People who visit Tik Tok for the very first time might get déjà vu of Instagram. As you can use it to create short 60 seconds video, edit it, add effects and that's it. But, in reality, Tik Tok is much more than this and here to stay. A short time ago, Tik Tok launched Musical.ly, a similar sort of musical, social media hub. 
10. Sina Weibo- 462 million MAUs
You can consider Sina Weibo as the Twitter of China. It is often known as Twitter in between the Chinese users as Twitter is banned there. Its features are very much similar to Twitter. Sina Weibo is a microblogging platform where you can write short messages up to 140 characters, upload videos and photos, comment, and all. Like Twitter, accounts get verified on Sina Weibo. 
11. Tumblr- 376 million MUVs
Tumblr is a unique space for blogging and social interactions. 
As we all are aware, Tumblr is a microblogging platform and social media site to share videos, audios, text, links, photos, and a lot more. People share various pieces of content on it from artistic modules to frivolous kind of things. 
Well, Tumblr primarily gets used by bloggers for blogging. Tumblr blogs facade looks very much like other websites. So, generally, you cannot distinguish Tumblr blogs from others. 
According to the most recent statistics of Statista, Tumblr possesses 376 monthly unique visitors that was 602.5 million in the year 2018. In December 2018, the platform banned the adult and porn content on its territory. As a consequence, sex works and other artists outcried and unfollowed the platform. 
12. Reddit- 330 million MAUs
Also called as the front page of the web, Reddit is an online space, where people can submit their questions, images, links. They can also discuss and vote for them. There are dedicated forums created online for discussing Reddit content called subreddits. These forums get used for talking on various topics, including the environment to the sun and beyond. Subreddits work when it comes to generating a high level of engagement. 
So, if you want to reach out to more number of people, then can search for appropriate subreddits regarding your brand. Reddit must be a part of your preferred social media sites for business. 
If you want to start marketing your business on Reddit but don't know how to do it, then can read the top 13 creative Reddit marketing ideas.
13. Twitter- 330 million MAUs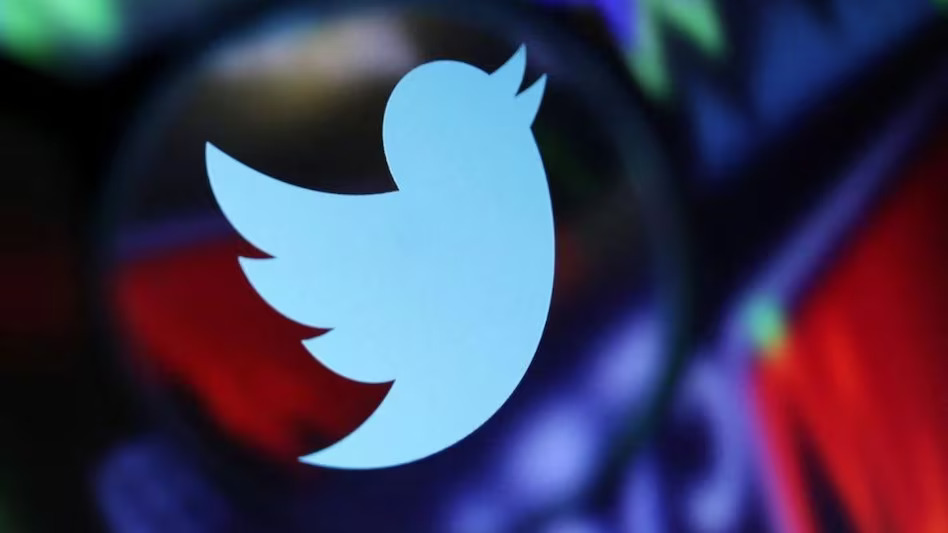 In the social media lingo, frequent Twitter users are called Twitterati.
Twitter is one of the most well-known social media sites for catering audiences with different forms of content. Be it entertainment, politics, news, entertainment, sports, and many more. One thing that makes Twitter very different from contemporary social media sites is its constant focus on real-time-information. You get to see and read all the most recent incidents on Twitter for sure (no matter if it happened a second ago). 
Another attribute which makes Twitter different from other social media hubs, it allows only 280 characters in a Tweet (140 characters in case of languages like Chinese, Japanese, and Korean). Whereas, other social networks permit higher word limit. Businesses usually perceive Twitter as a customer support channel. According to a report, more than 80% of customer service requests take place on Twitter. 
If you have a Twitter handle account and want to achieve the grand organic following on it, then click here.
14. LinkedIn- 303 million MAUs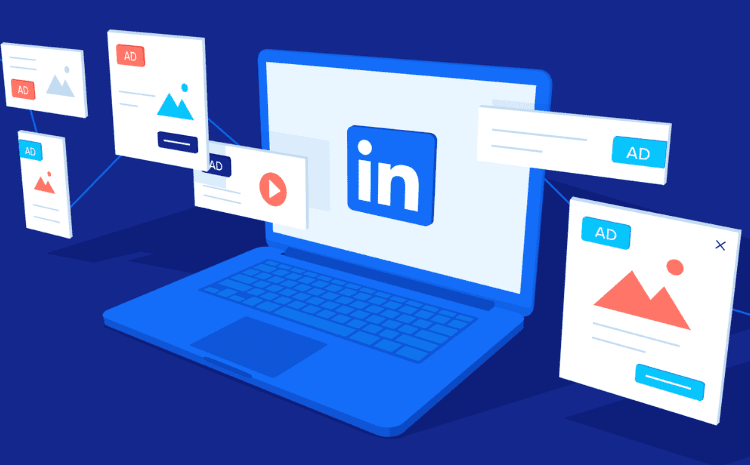 Earlier, LinkedIn was perceived only as a job searching site. Gradually, it has turned into the best professional social media site. Experts can share content, form social networks, and build brand image regarding their industrial growth. 
Professionals use LinkedIn to search for genuine employees concerning their business. So they provide better productivity sources to their establishments. You can also advertise your brand on LinkedIn. As, it serves businesses in boosting their content visibility by sending generalized ads to inboxes, showing advertisements at the side of websites and a lot more.
To help you vis-a-vis growing business on LinkedIn, we have written a blog post on 05 unparalleled LinkedIn marketing strategies. 
15. Baidu Tieba- 300 million MAUs
Baidu is the largest Chinese search engine in the world. It created Baidu Tieba- an online forum platform. According to the description given on Wikipedia page of this platform, its features somewhat seem similar to Reddit. On Baidu Tieba, users can build forum thread on any topic and start a discussion regarding it likewise as that of Reddit. 
16. Pinterest- 291 million MAUs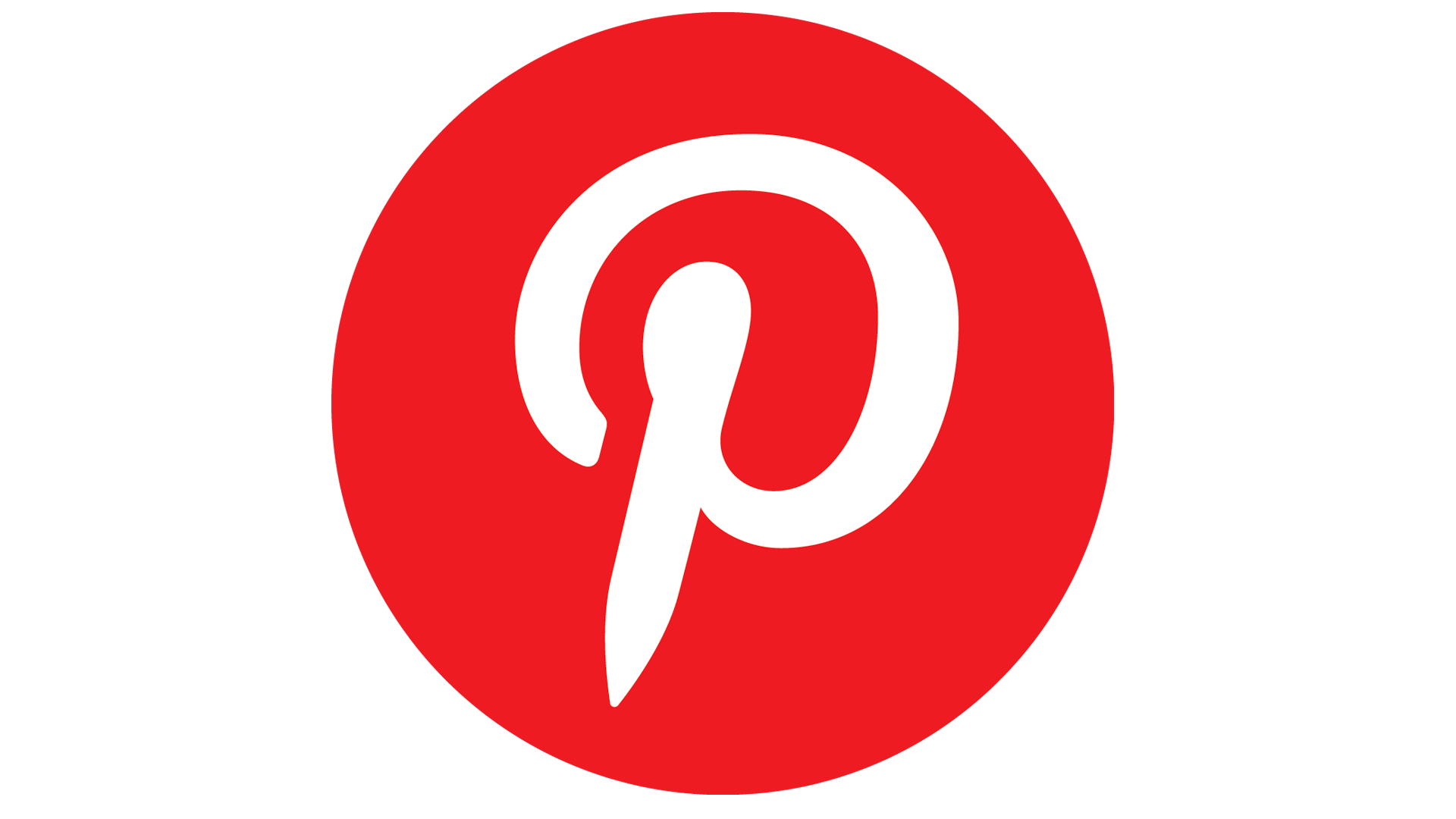 Pinterest is one of the very different social media sites when it comes to exploring new creative things in the first place. It is one of those social media platforms that focus more on quality engagement rather than quantity.  According to the statistics of a study done by this platform, almost 78% of users found Pinterest content from different brands highly useful.
Most of the Pinterest users believe in experimenting new things, so they could get inspired to discover something out of the box. That's why having a compelling presence on Pinterest can make your brand image bigger and the best. Here are some of the best tips concerning to get more followers on Pinterest. 
17. Viber- 260 million MAUs
On the ground level, Viber is not much different from social messaging applications like WhatsApp, Messenger, and all. Similarly, it allows people to call as well as share images, stickers, GIFs, etc. But, it definitely belongs to the stock of equally important social media sites for business in present times. 
This platform consists of many more verticals for business growth. As a business representative, you can promote your brand on it by buying ads, using stickers, engaging with users, displaying your products in the shopping corner, and even provide customer service. 
18. Telegram- 200 million MAUs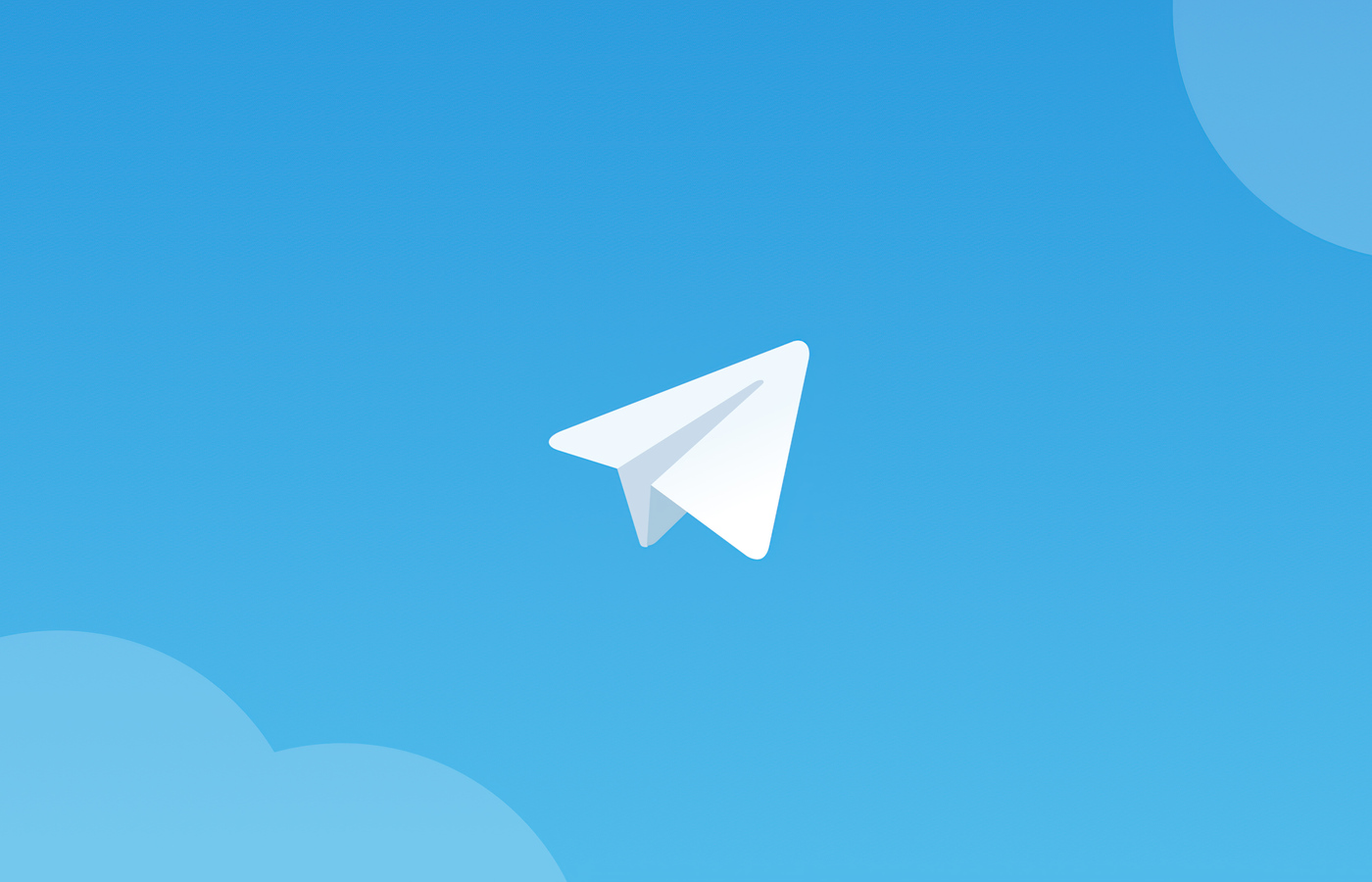 Back in the days, when telephones were not available, the concept of telegrams was quite common. The telegram was used to refer to a written message transmitted using the electric device. The word telegram came from two Greek words- tele (distant) and gramma (letter).
Telegram is one of the growing social messaging applications in present times. Nowadays, it gets used by businesses to have a professional conversation. Other than this, different kinds of professional errands like sharing of docs, files, and all also take place over it. 
Many businesses make use of Telegram to provide one-to-one customer support services to their users as it is one of the most secure messaging apps. Enterprises can also create chatbots for Telegram platform or access Telegram channel feature to broadcast messages to a large number of subscribers. 
19. Snapchat- 190 million MAUs
Do you know the platform that first started the whole concept of stories? No! It's none other than Snapchat. 
Snapchat is a social media application where you can share pictures, short videos (called snaps) amongst your family and friends. In fact, Snapchat started the concept of stories in the first place. In October 2013, the most significant update of the platform came in the form of stories. Later, this feature gets adopted by peer social media platforms like Facebook and Instagram. 
However, with time, Instagram stories advanced features overshadowed the concept of Snapchat stories. Consequently, in general, businesses started to give more priority to Instagram for business marketing.  
20. Line- 187 million MAUs
Here one more prominent social media platform of this era. 
The Line is one of the multi-purpose social messaging applications. It allows users to share stickers, exchange messages, make payments, book taxis, play games, and shop online. It is quite prevalent social messaging application in Japan and some regions of Asia. As a business, you can create an account over it to share promotional content, news, and all. It will display on your follower's timeline. 
21. Medium- 60 Million MAUs
You can see most of the articles of Medium free of cost. However, some sections get reserved for paid users. 
Medium is a vast space for aspiring bloggers and writers as it allows them to publish their content free of cost. It is an online content publishing platform with a touch of social network elements. Besides original content posting, publishing of repurposed blogs is quite commonplace on Medium. This tactic works for most of the business to increase its reach. As a result, provide them with more number of potential customers. Your list of best social media sites for business should possesses the name of Medium in the first place. 
Over To You: 
These were the top 21 social media platforms you should use for your business growth. The social media hub you pick for your business depends on a bunch of things. So, consider different aspects of your business thoroughly before selecting social media sites for business. Also, I want to clear one thing that brands don't need to be on every single social media site. Only become a part of social networks that share the same facets as of your business niche. 
Socinator provides social media automation services for eight most important social media sites for business amongst the list of complete 21 given in this blog- Facebook, Instagram, YouTube, LinkedIn, Pinterest, Tumblr, Twitter, and Reddit. If you want to make your social media errands simple, then must go for its five days free trial and experience what it can bring at your business table.  
Some More Quick Links: