There is no denying that Cyber Monday plays a vital role during the sales for the festive season. We are all aware that our shopping traditions and purchasing behaviors have moved to the digital medium. While Black Friday has always been the most fabulous shopping day for online companies, Cyber Monday has also carved its way to grab customers' attention.
This becomes a challenge for businesses learning to capitalize on Cyber Monday as you need to be well prepared for promotion to take advantage of the yearly holiday frenzy. But many small businesses have seen implying similar strategies for both Black Friday and Cyber Monday sales, which ultimately leads to unsuccessful outcomes. And the truth is — you can expect positive results with the 'hit n try' strategy as it's all about a single day.
Then how to come up with a perfect campaign?
Don't worry! In this blog, you'll walk through an optimum guide that helps you to map influential forecasting sales trends for Cyber Monday this year. And for that, you must clearly see Cyber Monday sales and how it differs from black Friday sales.
Hit the Play Button to listen to this podcast:
So without further due, let's begin!
An Introduction To Cyber Monday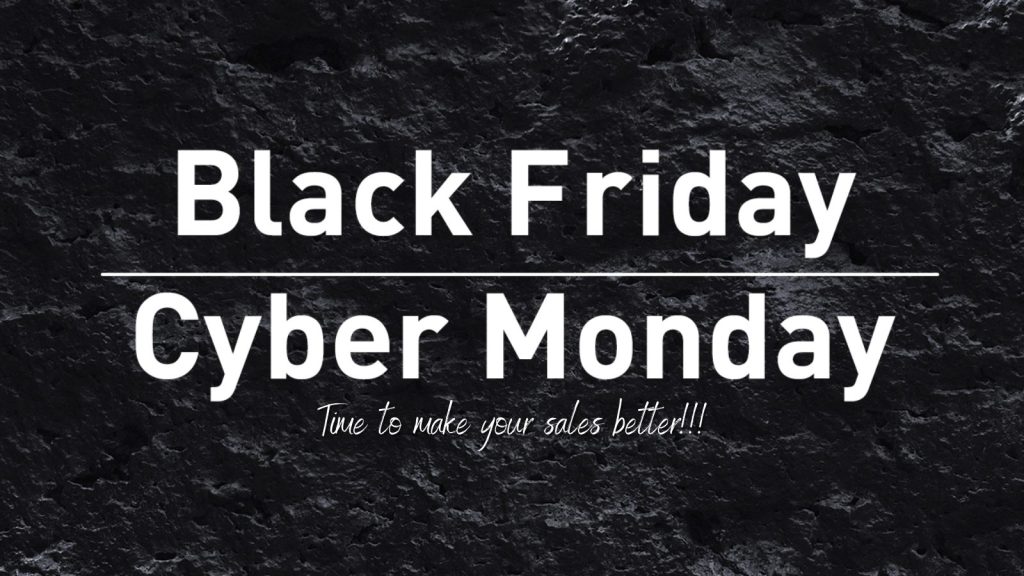 What is the need to know the definition of Cyber Monday rather than directly hoping for sales trend tactics?
Well, it is an eCommerce term that refers to the first Monday after the thanksgiving ceremony in the United States. It is marked as the second biggest shopping day for online sales in a year. 
According to the report, on Cyber Monday alone, e-commerce companies made nearly $10.8 billion in sales in the past year. And that makes it inevitable to have detailed knowledge for better sales planning.
As discussed earlier, the offer commences on Black Friday and lasts until Cyber Monday. In essence, it is a four-day holiday shopping period advantageous to both customers and retailers. 
While Cyber Monday can be an online extension of Black Friday's sales, it can also be:
The final day of Cyber Week sales

Possibility of launching Christmas sales

Opportunity to obtain new leads

The ideal time to encourage clients who added things to their carts but haven't yet made purchases
Though Cyber Monday deals help build excellent brand awareness, you need to forecast sales to understand better how things can work for you and your planned strategies. So let's know why predicting sales during this festive season is essential.
Why Sales Forecasting Is Crucial For Cyber Monday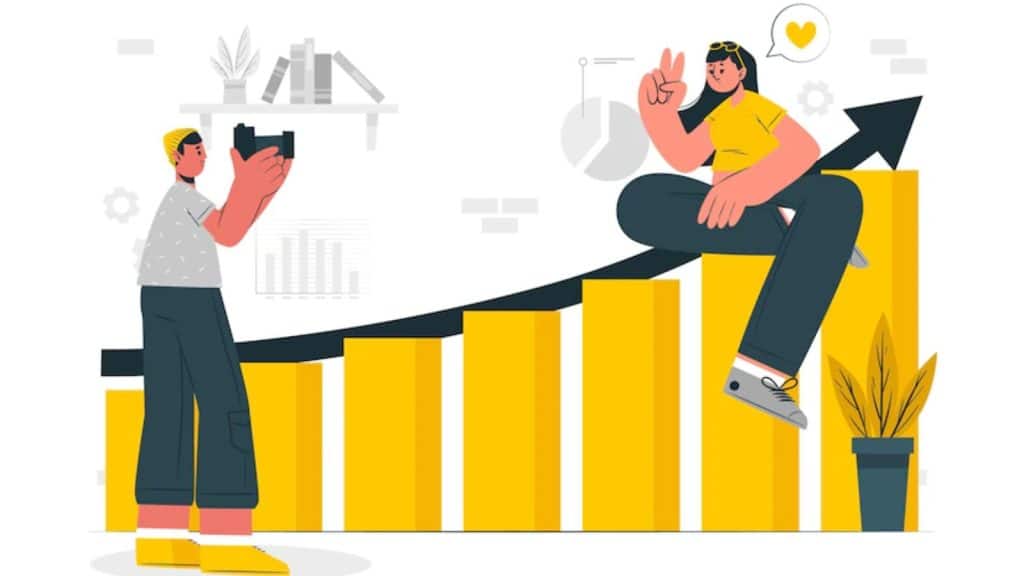 Okay, let's understand with an example. 
You might update your quarterly sales projection weekly to check if your staff is on the path to achieving its goal. To ensure a salesperson stays caught up, you may also establish a prediction for him on a daily performance plan.
One of the most crucial things to keep in mind about sales projections is that they can be inaccurate to be helpful. As a result, your sales prediction and actual performance may frequently deviate slightly.
Naturally, erroneous findings are an issue; however, if you use accurate results and have selected the appropriate methodology, your sales prediction will assist you in planning and accelerating growth.
Sales forecasts allow you to identify possible problems early enough to prevent them. For instance, you can also determine what's happening and make a course correction if your team drifts 35% below the quota.
Perhaps your competitor has launched a new, extreme discounting campaign, or your updated sales compensation scheme unknowingly promotes hostile conduct.
Well, discovering such issues early on rather than at the end of the month or on a quarterly basis has a significant impact on your campaigns. A range of actions, including employment, resource management, goal-setting, and budgeting, are also influenced by sales predictions. 
Wait! You don't need to panic. We have a well-optimized blueprint for forecasting sales for your Cyber Monday deals.
A Blueprint on Cyber Monday Sales Forecasting
So far, you must have understood the importance of forecasting sales. Here are the basic steps one needs to remember while creating a campaign.
Create a sales procedure for the group.

Decide individual and group goals.

Purchase an appropriate Customer Relationship Management.

Select a sales forecasting technique accordingly.

Consider including information about other businesses, like marketing, finance, and product.

Analyze previous market expectations.

Inform and hold your sales staff accountable.
Cyber Monday Ideas For Social Media Posts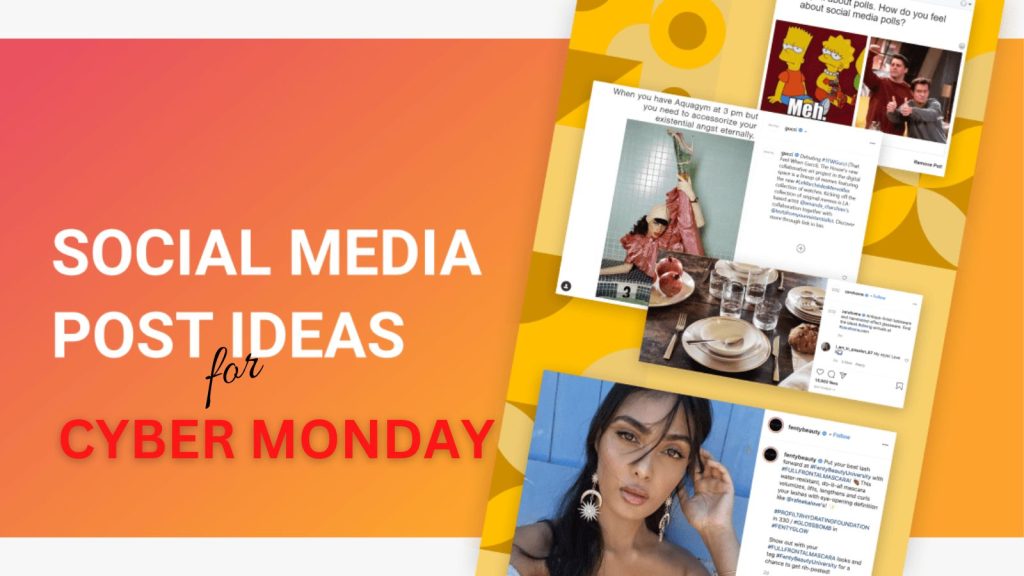 Have you finished writing your Cyber Monday social media posts yet? Whether you're prepared or not, it's coming! 
And as we all know, it means bargains, bargains, and more bargains! We've come up with the most recent Cyber Monday ideas for 2022, so you may get inspired if you want to shift the pace for your social media followers and create something more original rather than just one-time sales.
Offer a free or discounted trial period

Make a one-day transaction

Put unique content on your website

Organize a Cyber Monday contest

Make a special offer just for subscribers

Create a free digital product

Promote and upsell
Well, we agree all these cannot be managed single-handedly! However, have you ever wondered how successful social media company accounts are implemented and seamlessly leverage the results?
For the smooth running of their campaigns, businesses get themselves an appropriate social media automation tool like Socinator that helps them manage their posts accordingly. 
Yes! Employing a social media automation tool is not a new thing. And what else do you need if most of your tasks like managing multiple social media platforms parallelly? Isn't it relieving?
Tips To Make The Most Out Of Cyber Monday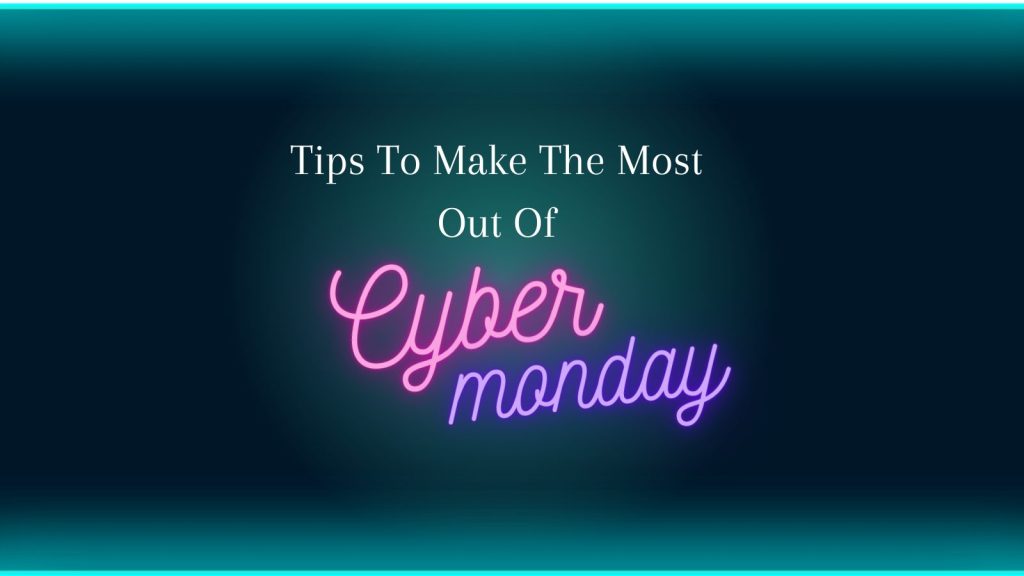 Well, to maximize the effectiveness of your Cyber Monday social media posts, you must first optimize your website to ensure that all leads generated by these posts stay on your page and effectively convert into consumers. So let's dig a bit deeper into it. 
Update The Official Website
Did you know that 47% of users anticipate that websites should load in no more than two seconds? Every second matters in the loading process. In fact, your company website serves as the pillar for your overall Cyber Monday deals campaign. In a nutshell, your website needs to be quick, responsive, and simple to use. Therefore, it's crucial to enhance your website timely.
Apart from neat visuals and understandable writing, your website must be ready to manage the surge in traffic expected on Cyber Monday 2022.
Since there are so many time-limited offers, your clients will move to your opponents if they need help finding your deals.
Optimize Your Social Media Platforms
When talking about optimizing top social media platforms like Facebook, Instagram, Twitter, and LinkedIn, marketers might consider it as complex as optimizing a website. Well, it's not so (if you get yourself a competent automation tool that meets your requirement)!
Though you can find numerous automation software over the web, choosing one software that fits your business and meets your needs, can be a task. Don't worry! We've covered a tool that encompasses all the crucial features of a social media account.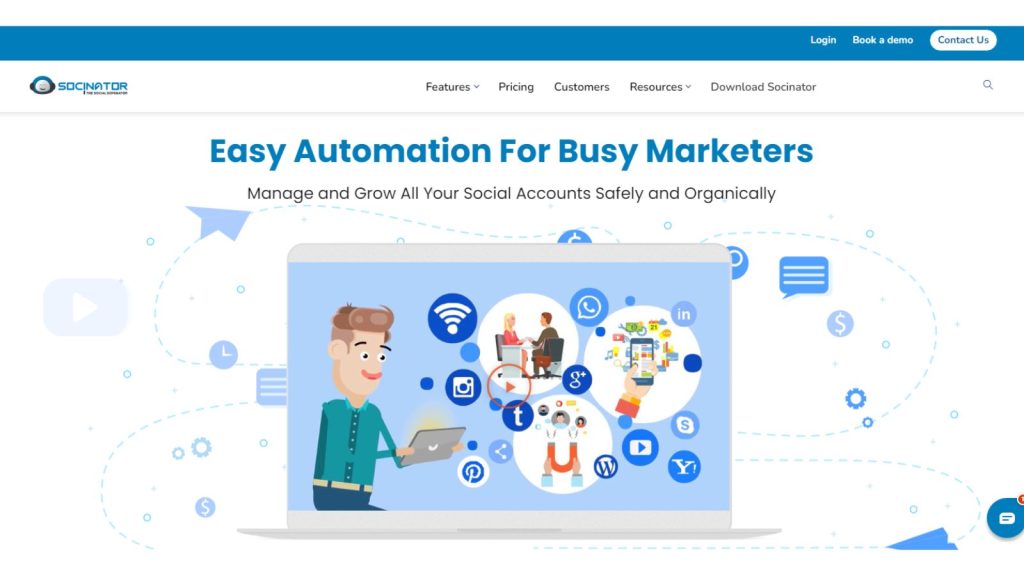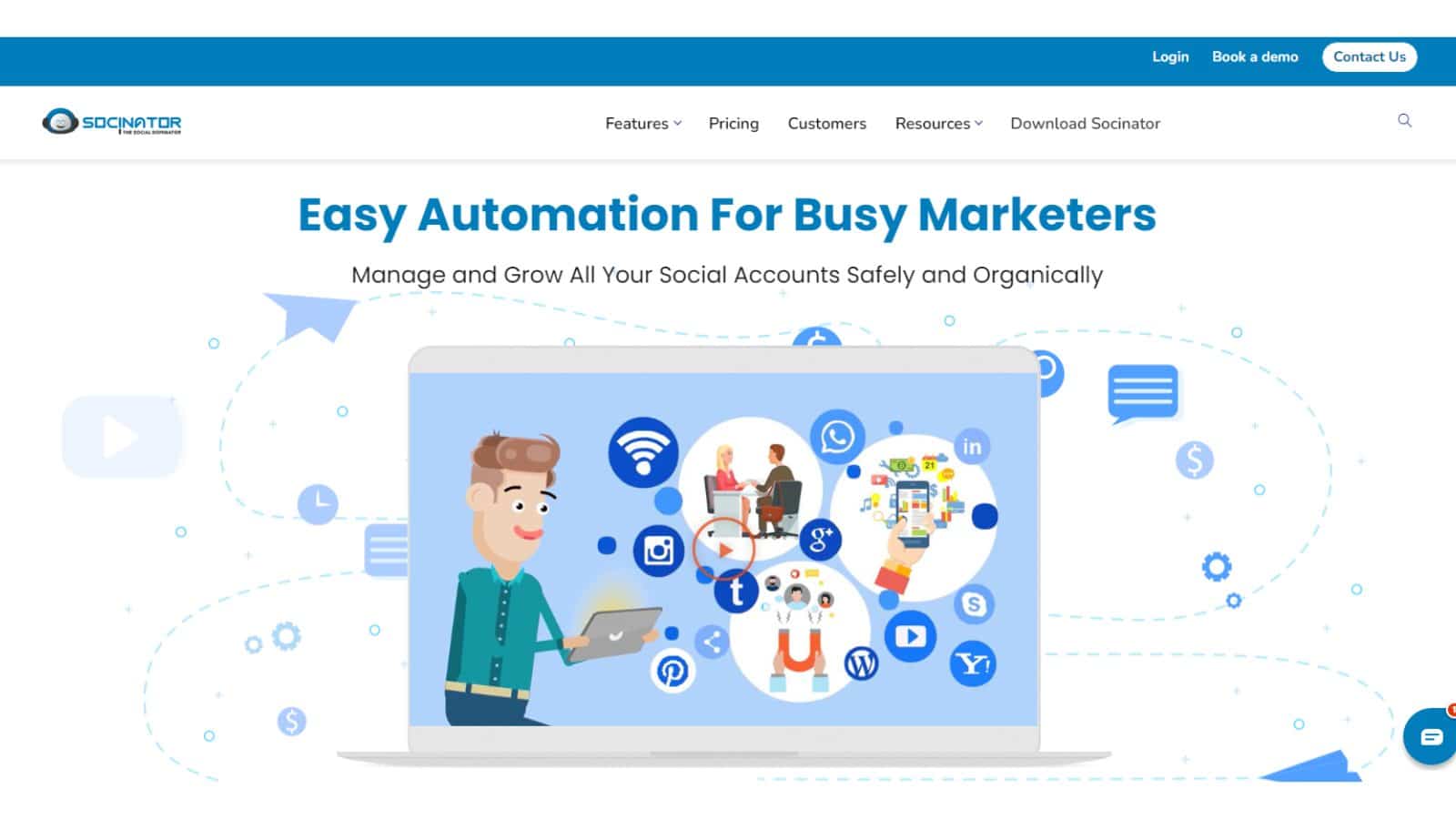 Socinator assists in managing post pages, the most valuable asset. It is a reliable scheduling technique that best aids in optimizing your social media presence online. Each profile has its own schedule and schedule to make managing your social network considerably easier and smoother.
Socinator has a handful of standout features, including:
Managing multiple accounts

Accounts activity 

Accounts growth

Importing content via RSS feed
Create Customized Landing Pages
Once you are done with optimizing your social media accounts on all platforms, you come one step closer to engaging your audience. 
Creating customized landing pages is one of the most crucial parts of driving audience from Cyber Monday social media posts. So you might be wondering why making the audience flow through a dedicated landing page is essential.
Well, You cannot expect your audience to land directly on your website and purchase for themselves as they prefer to know more about the product, website authenticity, and more. Isn't it?
That's where well-optimized landing pages come to the rescue! When visitors arrive at your website via links in advertisements or emails, landing pages serve as entry points to your discounts and promotions and assist in directing them to the appropriate shopping destinations.
To enhance the effectiveness of your landing page, try these suggestions:
The design should be simple and clean.

Discard content that is not pertinent to the marketing strategy.

Place your CTA several times on the overall page.

Delete any pages that take too long to display or open.

Add descriptive text and good graphics.
Be Creative With Offers
A new product or limited-edition item that will be unavailable once the sale finishes can be featured on Cyber Monday in 2022. This not only encourages people to buy on the spur of the moment but also gives you an advantage over other businesses in your industry.
You can also sell these limited edition items without the price discounts that the rest of your products will have on Cyber Monday as a bonus to new products.
To stay updated with innovative social media tactics, read our latest blogs:
06 Lucrative Tips For Running A Successful Thanksgiving Influencer Marketing Campaign
4 Alternative Ways to Approach Black Friday in 2022

Final Words
The most crucial weekend of the year for retail brands is the one after Thanksgiving Thursday. You need to make a plan in prior and be aware of the trends to watch if you want your marketing initiatives for Cyber Monday 2022 to be successful.
However, there is always time to start. No matter how big or small your business is, you must be well-prepared with the strategy as soon as possible. Before the big day, you must develop a digital plan that uses several touchpoints and channels to reach as many people as possible.
This blog has given you a better understanding of why businesses use social media to increase Cyber Monday sales. Please share your opinions in the comment section below. We would like to hear your response!