Hey, did you check what is trending on Twitter this morning?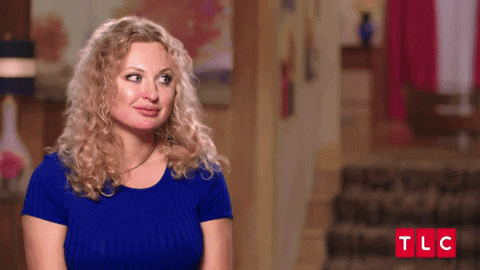 In this pandemic, when the entire world is behind closed doors, this microblogging platform is all set to connect users from around the world. Twitter's #trending topics always enlighten the audience regarding any sensitive matter occurring in different parts of the globe. And unquestionably, this has become a significant part of our lives. 
Hit The Play Button To Listen This Podcast:
Say about the ongoing vaccination drive or any celebrity's accounts getting taken off from social media. Everything trends on Twitter. It goes as you name them, and you get them on the platform with the most suitable hashtag to support.
Twitter is an information-sharing social networking site. But, having said that, we have brought you some Twitter posts that are trending highly on the platform. And show a different side of the site that remains undiscoverable by most of the audiences.
Hilarious Memes Running All-Around Twitter Following #InternetShutdown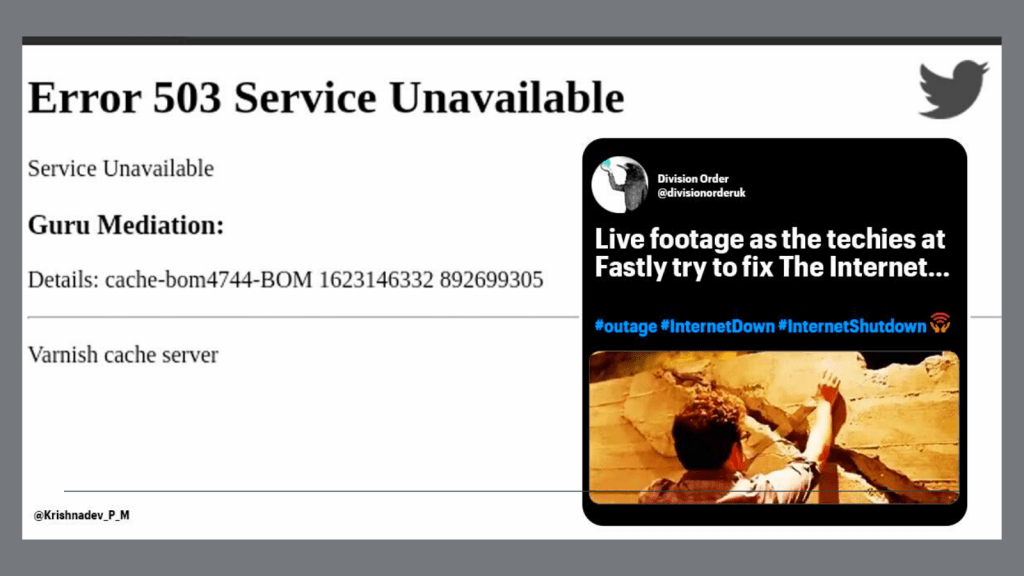 Twitter is not just a platform for sharing authentic and informative content but is also a home for all the memers out there. And we identified this due to an incident which took place recently when unexpectedly some significant news sites crashed on 08th June 2021, Tuesday. 
After the crash of the major sites, the Twitter users took a moment and started sharing a hashtag mentioning the internet shutdown. And looking at this opportunity, some funny memes rolled out which supported the hashtag yet were not offensive but hilarious. Hence, by following the algorithm of the micro-blogging platform, #InternetShutdown started trending on Twitter.
The incident included significant news channels like BBC, CNN, and the New York Times, which went inaccessible for some time, and the audience tried to reach them through several attempts. All the websites suddenly became offline for a certain period, which was a reason for the Twitter audience to take the entire matter to the platform. 
Not just that, other websites such as the visual platform Pinterest, Reddit, online marketing site Amazon, and streaming platform Spotify also went down for a while.
As Twitter was not among the sites that went offline, it became an opportunity for all the active Twitter users to spread out the news as soon as possible throughout Twitter through memes and appropriate hashtags. And apparently, now the entire site has some pretty entertaining posts that you must check.
Let us put some fascinating one-liners with the #InternetShutdown tag that were our personal favorites.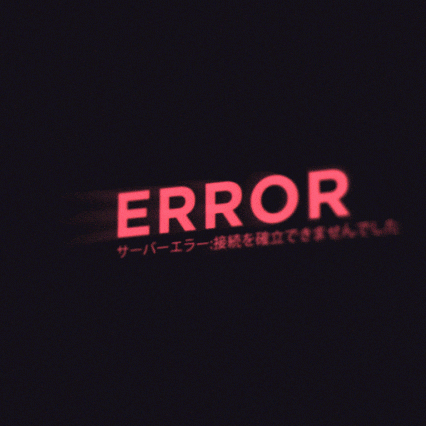 "Guess it's time to Have A Break."
"Everyone in the world is trying to find a website that works." 
"Live footage as the techies at Fastly try to fix The Internet…"
The incident happened due to some technical error at a private content delivery network which caused the interruption. The users said they received a message saying, "Connection Error Pages" and "Error 503 Service Unavailable" while trying to outstretch the websites.
The issue got resolved pretty soon to avoid the problems faced by the audience. Nevertheless, the memes and the hashtags trending on Twitter were remarkably fascinating, which unfolded an extraordinary side of the platform.
Sharing Trending Content On Twitter With Socinator

Did you just see how fast the trend travels on the platform giving you no time to think and create a post and the moment? And this happens pretty often on Twitter as it is the most reliable place where users find relevant and organic content. Then, how do you keep pace with all these trends and still make your posts perform the best on the site?
Well, that is not a problem with a social media post scheduler like Socinator. The tool works safely and organically to schedule posts and lets them automatically get posted at the right time mentioned by you. It makes things more straightforward for you and helps you remain active on the platform without any hassle. It has got the best Twitter marketing features which got derived from the activities performed on the site. Let us have a look at the same.
Socinator's Twitter Marketing Features
Auto Publish Posts

Activity Statistics And Reports

Auto Comment

Auto Follow

Auto FollowBack

Auto Like/Favorite

Auto Reply Messages

Auto Retweet

Broadcast Messages

Efficient Account Management

Find And Extract Engaged Users

Find And Extract Hashtags

Find And Extract Targeted Users

Full Account And Report Export

Tweet From RSS

Mention Users

Monitor Folder Feature

Proxy Support

Schedule Profile Pic Change

Spintax Support

Unlike

Message To New Followers

Scrape User

Scrape Tweet

Auto Re-post

Welcome Tweet

Tweet To

Delete

Mute

Unfollow
All these features simply make the journey of sharing appealing Twitter content easier. Also, Sociantor is the social media dominator. Hence, it is reliable for about 08 social networking sites in total including, Twitter. (Facebook, Instagram, Linked In, YouTube, Pinterest, Quora, Reddit, and Twitter).
Above all, the tool acquires various features keeping in mind the activities performed on the site, which makes Socinator stand one step ahead of its competitors in the market. Also, it has a reasonable pricing plan which makes it a compatible tool for small and medium scale business owners on various platforms.
To know more, please click on the link: https://socinator.com/.
Manipulation Detected With What Is Trending On Twitter Presently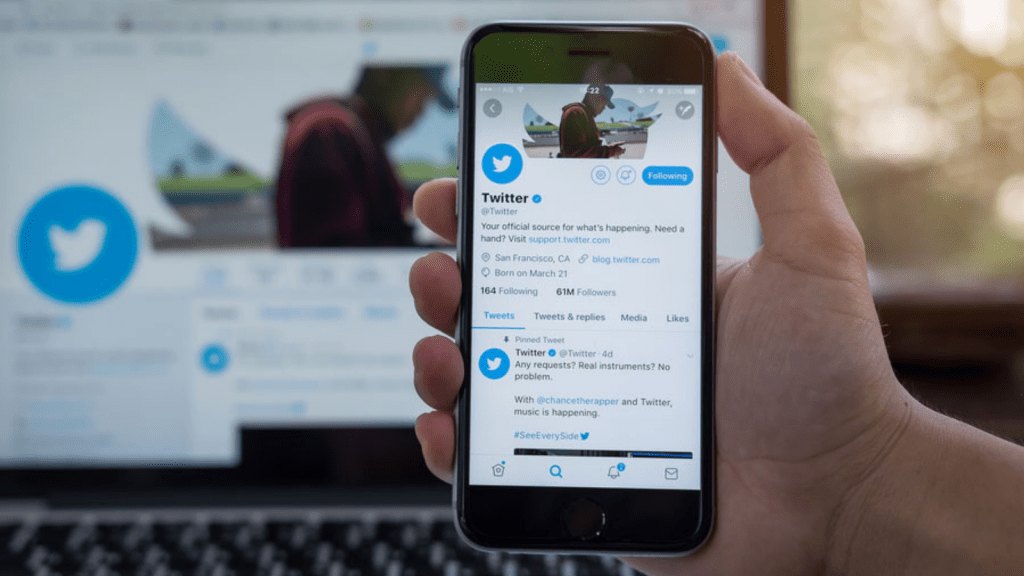 Twitter's algorithm is solely responsible for showing up what is trending on Twitter currently. But recently, researchers have found that some of the local Twitter trends in Turkey were thoroughly fake and got created by bots.
Recently, researchers found some fault in the Twitter algorithm, which is the only medium to decide which hashtags and topics should trend on the platform. They believe some attackers forcibly tried to push the top of their interest on the site.
Also, the posts that were trending got published through fake accounts which had stolen usernames and passwords. As the trends grab user attention on the site, attackers tried to manipulate the same using proxies. But when the researchers contacted the micro-blogging site, they made sure that their audiences faced no issues further. And currently, Twitter is working to resolve the same as soon as possible.
Check Out Our Latest Posts:
How To Know If The Latest Pinterest Marketing Updates Have A Purpose?
The 10 Minutes Guide To Schedule Posts On Instagram
How To Automate Social Media Posts? | A Complete Guide To Social Media Automation
Bringing It All Together
Twitter has become a significant part of our lives to interact, connect, collect information, and more. When our lives seemed difficult staying at home all alone, it united us with various people around the globe with all the trending topics on-going currently. Once where our circle was pretty small, and we ended up having no organic content regarding a matter, to when everything posted on the site is relevant, Twitter has helped us a lot. 
Also, the best mechanism of the Twitter algorithm is to put the latest trends in front of the users with hashtag-driven content making it a go-to platform for all the social media enthusiasts out there.
I hope the article helped you know more about Twitter trends. Is there something that we can incorporate? Please drop your thoughts in the comments below. I would love to hear from you!