When you think of checking out the recipe of the supreme delicacy of your preferred cuisine or giving your house an appealing makeover during this lockdown, which is your go-to site? Okay, let me guess! Is it Pinterest? Of course, it had to be. Because it is one of the most visited visual search engines with numerous inspirations from links, graphs, and pictures that keep getting added every day to provide the best user experience for nearly any niche you wish to search.
Hit The Play Button To Listen This Podcast:
Pinterest is a social media platform with 459 million monthly active users acquiring high-quality pictures of products and services from various business owners. It is a visual platform, so it attracts audiences interested in checking out photos of existing and new goods before initiating a purchase. Hence, the business owners on this platform must make sure they share the finest pictures while marketing their products on the site.
Hence, to get started with this platform, you must plan out a strategy that makes the most sense for the type of business you run, but what about the latest Pinterest updates? The most significant part of running a successful business on Pinterest is to check what the platform is bringing out next and how you can make the best use of it. So, let us dive right in.
Pinterest offers a global update called 'Idea Pins'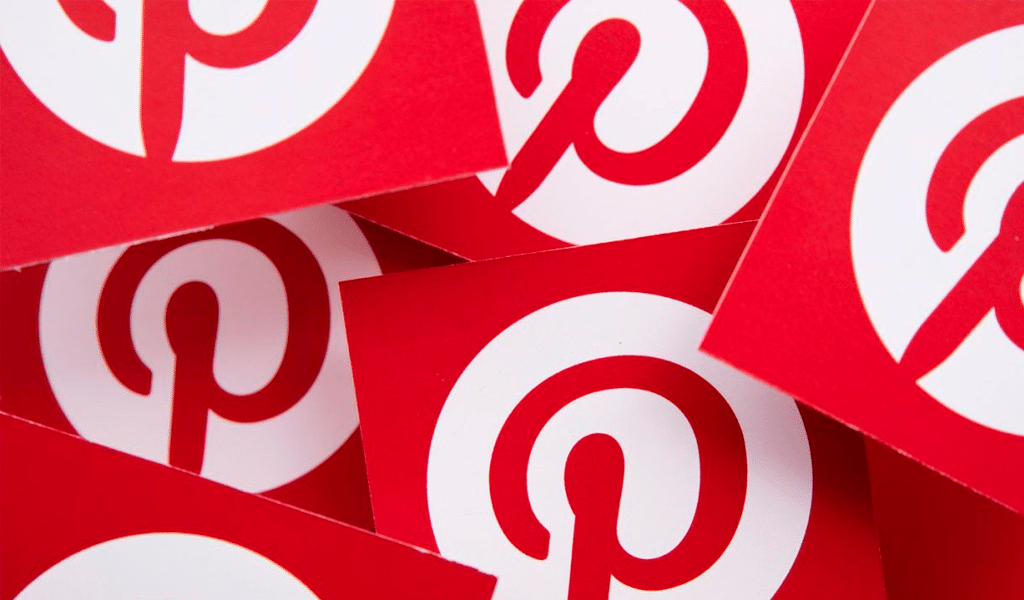 Whenever we scroll through any social networking site, we often see the video content and social media influencer marketing trending these days. Hence, Pinterest joins the same and has stated the onset of a new update that is 'Idea Pins' for the site.
The program will be supporting content creators to build multi-page videos on Pinterest. The feature includes capturing the video, voiceover, interacting sessions, and editing for about 20 video content pages altogether. Also, 'The Creator Code' will keep the Pinterest policy inspirational and moving.
According to Evan Sharp, the co-founder of Pinterest, this platform is home to content creators following a passion or a hobby and putting up their fascinating ideas on the site. And with the 'Idea Pins' feature, the creators acquire the strength to share more enhanced content to develop their audience network on the site.
The content creators are the significant asset of the platform, as stated by Evan Sharp. Their high-quality pictures make users believe in what they see on the site. It fills them with new thoughts and ideas to keep moving with their niche following the inspirations shared on Pinterest.
Also, Pinterest is working on bringing up various ways in which Pinners can find 'Idea Pins.' So, the Pinners globally can check these pins from their preferred creators at the top of their feeds. Hence, they can identify and discover the latest content from their following creator. And can also extend to other creators of similar niches.
The whole point of releasing this feature is to create a pool of talented creators who can serve the best content on the site for the users. Hence, the platform has just made it more uncomplicated for creators through 'Idea Pins' as they can share organic and appealing content on a particular niche on Pinterest.
Pinterest Partners With Ikea For 'Renocations'
Ikea and Pinterest collaborated with Jebbit, Wavemaker, and Ogilvy to run a quiz on the platform that included questions for users to choose their travel destinations if there was not a pandemic all around and created some personalized information out of the replies.
Hence, after completing the session, the Pinners will be able to see a board that displays recommendations from Ikea to convert their fantasy getaway into reality, sitting right at their homes.
According to Pinterest, there were numerous renovation-related searches in the first part of 2020 and 2021. Hence it joined hands with Ikea and decided to bring out a quiz experience that provided more customized and inspiring ideas for users to get their dream setup at home even in the pandemic.
After looking at this, the Ikea team said, in these difficult times when people are behind closed doors and presently left with few plans to renovate their places. Ikea will help them get their hands on the best products and services that they have been looking for a long time now. And collaborating with Pinterest will undoubtedly make it more comfortable for Ikea to attract more users as it has built-in trust with millions of audiences using the site.
Making The Best Use Of Pinterest Updates With Socinator

Pinterest has come up with some remarkable updates to make the site one of the most preferred platforms for business owners following various niches for years to come. But having said that, as the features are encouraging more and more content creators to join Pinterest, the competition will also grow a level more. Hence, to keep moving with the trend, you need to publish engaging content every time you post. 
But how do you do that and keep pace with the ongoing trends on the platform? Well, that is not a problem if you have the best social media management tool, Socinator, with yourself to help you remain one step ahead of your competitors with your content.
Socinator is a social media intelligence tool that lets you schedule your posts from before on the site, automatically getting posted according to your mentioned date and time. Hence, whenever you plan to post content, you can start planning the same before, build the campaign and schedule it for the correct time to get published. 
So, with these upcoming Pinterest updates, you must be all set to create appealing content and keep posting on the site to attract more users every day to check what you share. Hence, let us look at the Pinterest marketing features that Socinator acquires to know more about how this tool can help you comfortably post on the platform.
Socinator's Pinterest Marketing Features
Auto Publish Posts
Activity Statistics And Reports
Add Video Pins
Auto Comment
Auto Create Boards
Auto Follow
Auto Follow Back
Auto Publish Pins from RSS
Auto RePin
Auto Unfollow
Broadcast Messages
Efficient Account Management
Find And Extract Targeted Users
Full Account And Report Export
Monitor Folder Feature
Proxy Support
Spintax Support
The tool works safely and organically for about 08 social media platforms in total in addition to Pinterest. And that includes Facebook, Instagram, YouTube, Twitter, Quora, Reddit, and LinkedIn. Surprisingly, Socianator does not acquire the same features for all the platforms. It has multiple traits according to the activities supported by the said social networking site.
But apart from all these features, the tool stands inexpensive and is compatible with all the small and medium scale businesses out there willing to reach out to more users with excellent content.
Check Out Our Latest Posts:
The 10 Minutes Guide To Schedule Posts On Instagram
How To Optimize Your Latest Tweets With The Upcoming Twitter Updates?
How To Automate Social Media Posts? | A Complete Guide To Social Media Automation
Wrapping Up
The marketers willing to spread out their audience network and acquire more Pinterest followers must view the platform as a significant part of their business. With upcoming features and campaigns, the platform is expanding its space for more business owners to put up appealing and high-quality images to promote their products in the best way possible.
I hope the article helped you know more about the latest Pinterest updates. Is there something that we can incorporate? Please drop your thoughts in the comments below. I would love to hear from you!