Social media post schedulers and marketers both are the ones who seek and update themselves for better ranking ROI and want to achieve more in less wasting time. Influencing everyone to grab their monocles and sneak out hunting for the best, cost-effective, and fully loaded features for social media post schedules.
Although the market is full of tools which offer functionality, automation, publication, modernization, analytics, team collaboration, and all heavy names, very few are the one who gets marked up to the point in a budget-friendly figure, and we certainly understand it.
That is why with this blog, we present you all the well-famous names in the world of social media post scheduler and functionality. Wait, there are more, a few pros and cons which can help you to judge better.
So fasten your seat belt and before allow me to draft a pointy quote in front of you all by – David Meerman Scott,
"Think like a publisher, not a marketer." 
Admittedly, if you analyze and initiate things like a publisher, it automatically sews up your marketing strategies competently. So without any further delay, let us get into the scheduler tools list available in the market.
05 Social Media Scheduling Tools For Integration Of Your Business Functionality: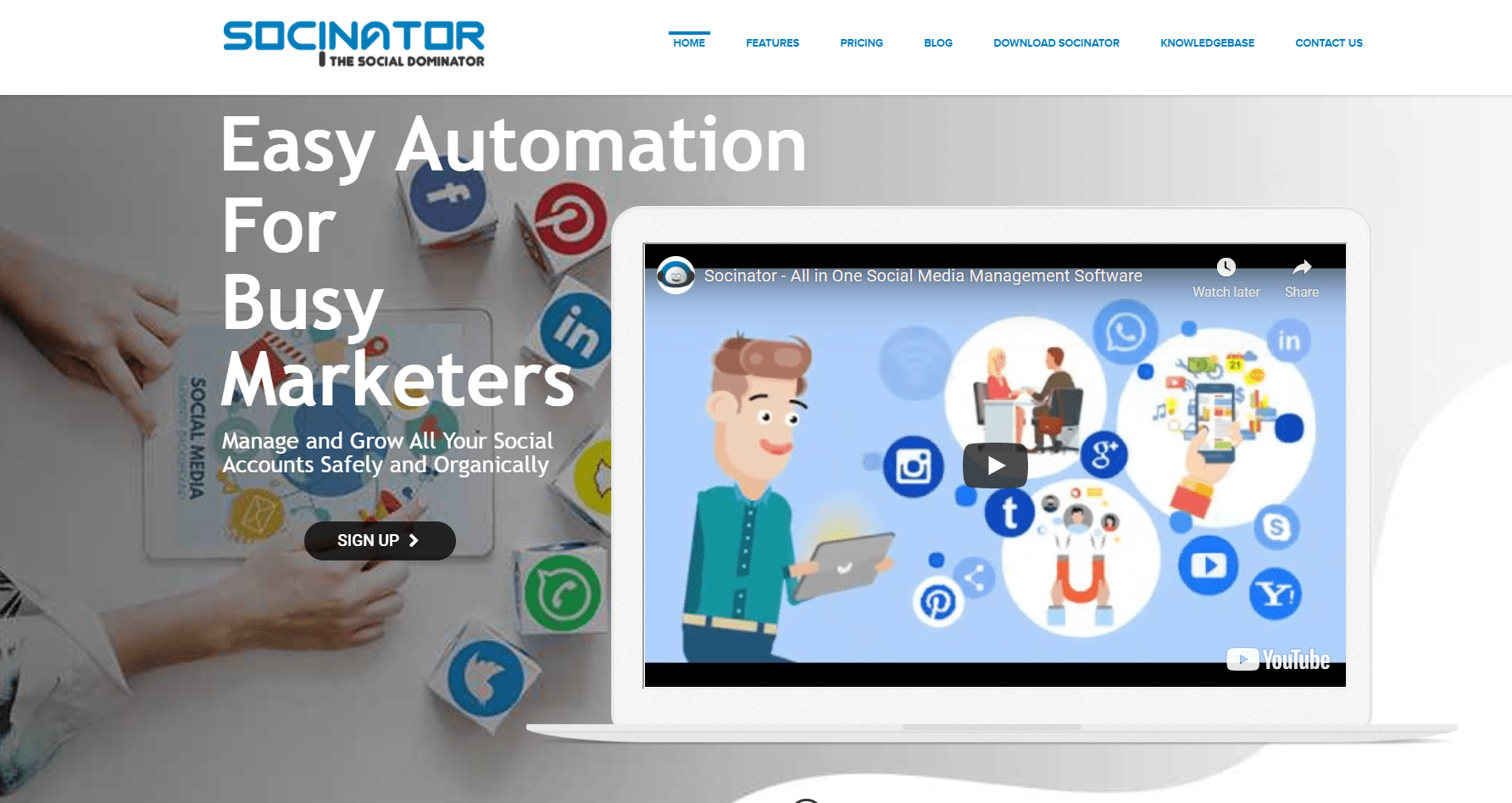 Marketers are starving and thriving for simple, non-complex, and fully loaded features ASAP for implementing their social media strategies. Nevertheless, scheduling, posting, and daily based active tasks can be draining and time-consuming, which gives recognition to the automated social media post schedulers and functionalities.
These tools are well tested, renowned, and accepted by many marketers. Although, all the pros and cons are listed below.
Socinator- A Social Dominator 
When it comes to handling social media, Socinator is one equipped with smart technologies in pocket-friendly packs. Automation, publishing, scheduling, liking, commenting, following, unfollowing, subscribing, retweeting, replying, repining, and many more in every well-named social media platform.
Every feature is well-designed to make it ultra-compact for all activities of social media automation and scheduling. That is why Socinator is the best option for automation of social media tasks and assists you in developing your social media accounts organically.
Features 
Developed and designed to be a pro in every social media platform, Socinator enhances marketing strategies in every social media platform like Facebook, Twitter, Reddit, LinkedIn, Instagram, YouTube, Quora, and Pinterest.
Automation features like publishing, wish, like, comment, scheduling make every move in autopilot mode.
Get detailed activity statistics and reports for every social media platform, efficient account management, finding and extract targeted users all in one dashboard.
You can now customize all pins with spin tax and look more authentic at the same time in Pinterest Marketing using Socinator.
Sendible – Elevate Your Brand Story On Social Media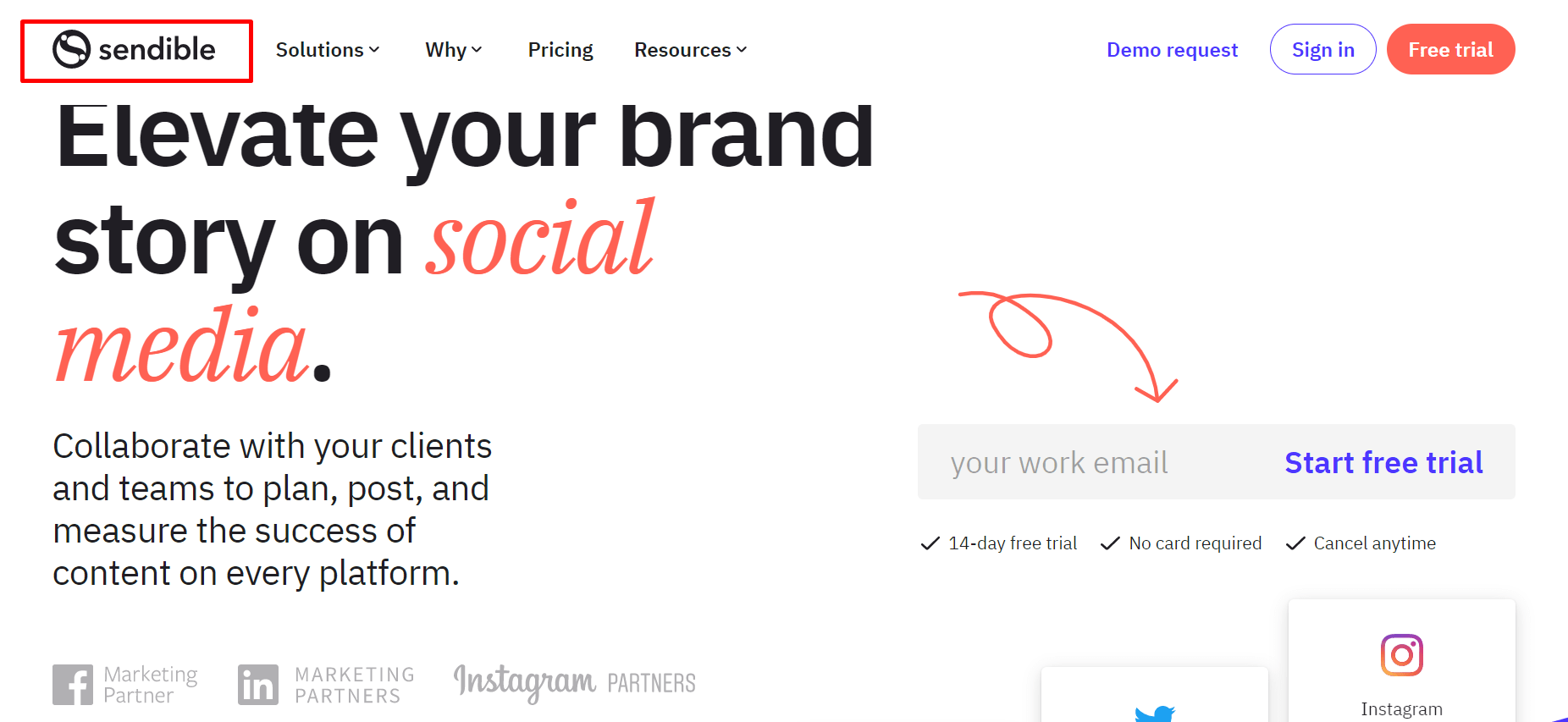 Sendible is a tool that is efficient in managing social media marketing for multiple clients and teams to plan, post, and measure the success of content on every platform.
Features
It is an exclusive dashboard for every social media platform like Facebook, Twitter, Instagram, Facebook ads, LinkedIn, google my business, YouTube, and Pinterest.
You can now prepare and schedule your content in one place with powerful publishing features. Scheduling tailored posts individually and analyzing them in a calendar view.
Grasping quick insights into how social media activities are performing is no longer a hassle task. With Sendible, you can use our pre-designed templates or build your custom reports and send them every day.
Cons 
The pricing and structure are really out of line as compared to other scheduling tools. Their feature prices are highly based on services, which turns out to be expensive for any agency.
Replying on Sendible does not show the response immediately, creating a situation of repetitive response.
HootSuite- Manage Your Social In One Place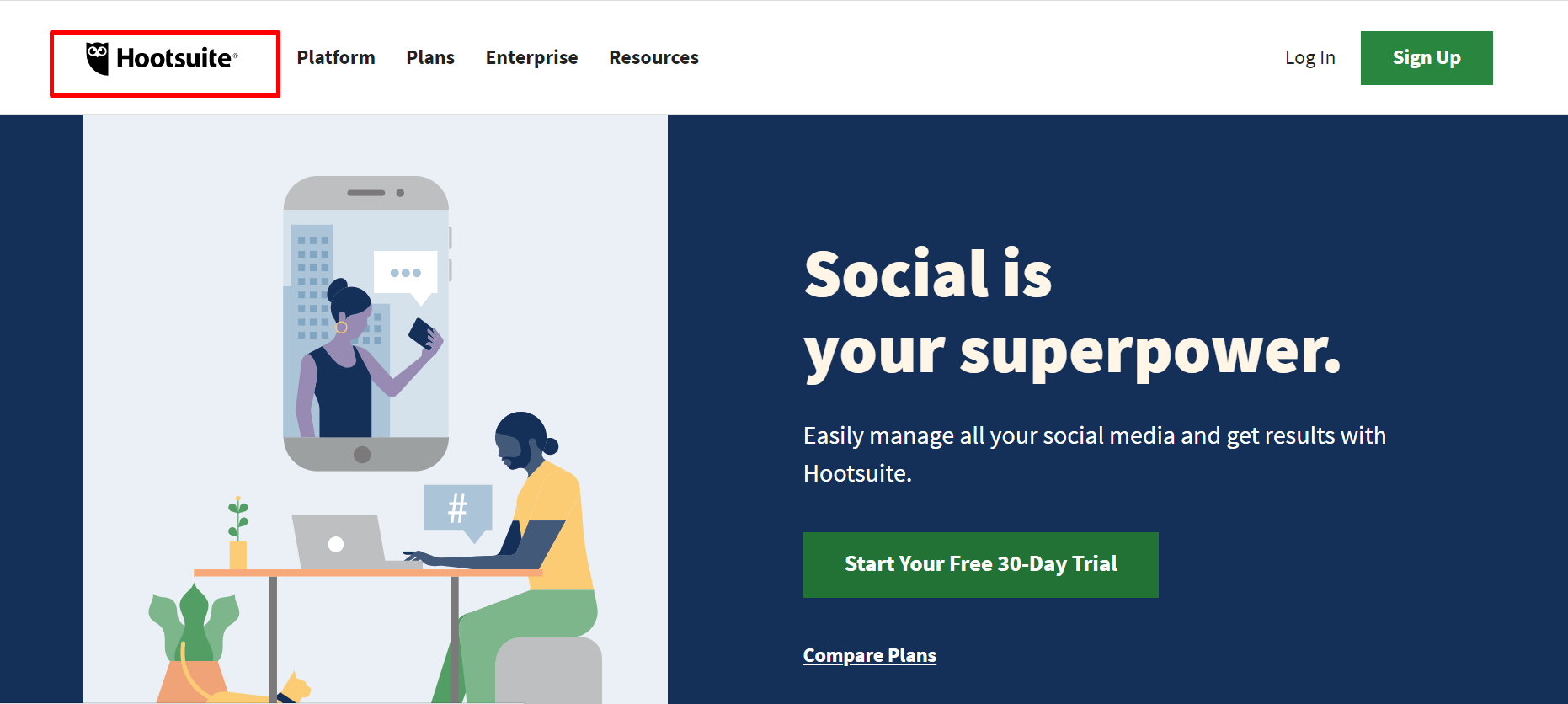 HootSuite is a tool for social media management and building customer relationships at scale. Although it is a social media scheduling tool trusted by many enterprise-level agencies, many find it comparatively complex to use.
Hootsuite supports Facebook, Twitter, Instagram, LinkedIn, Pinterest, and YouTube.
Features 
Hootsuite also lets you connect with more than 150 apps from their app directly. It browses and selects the apps that help you streamline your processes better.
With Hootsuite, you can get an instant overview of your published and scheduled content across all your networks in one calendar view. If suspected of any potential crisis or unexpected opportunity, it gives you the option for suspending it.
Maintain your social presence by saving your time. Hootsuite lets you schedule multiple posts at once with the bulk composer.
Cons 
Way too much overpriced and excessively complex user interface making it difficult for new users to navigate.
Equipped with seamless features, however, the issue that comes across is that users have to pay for every additional service with priority services.
CoSchedule – Organize All Of Your Marketing In One Place From Any Place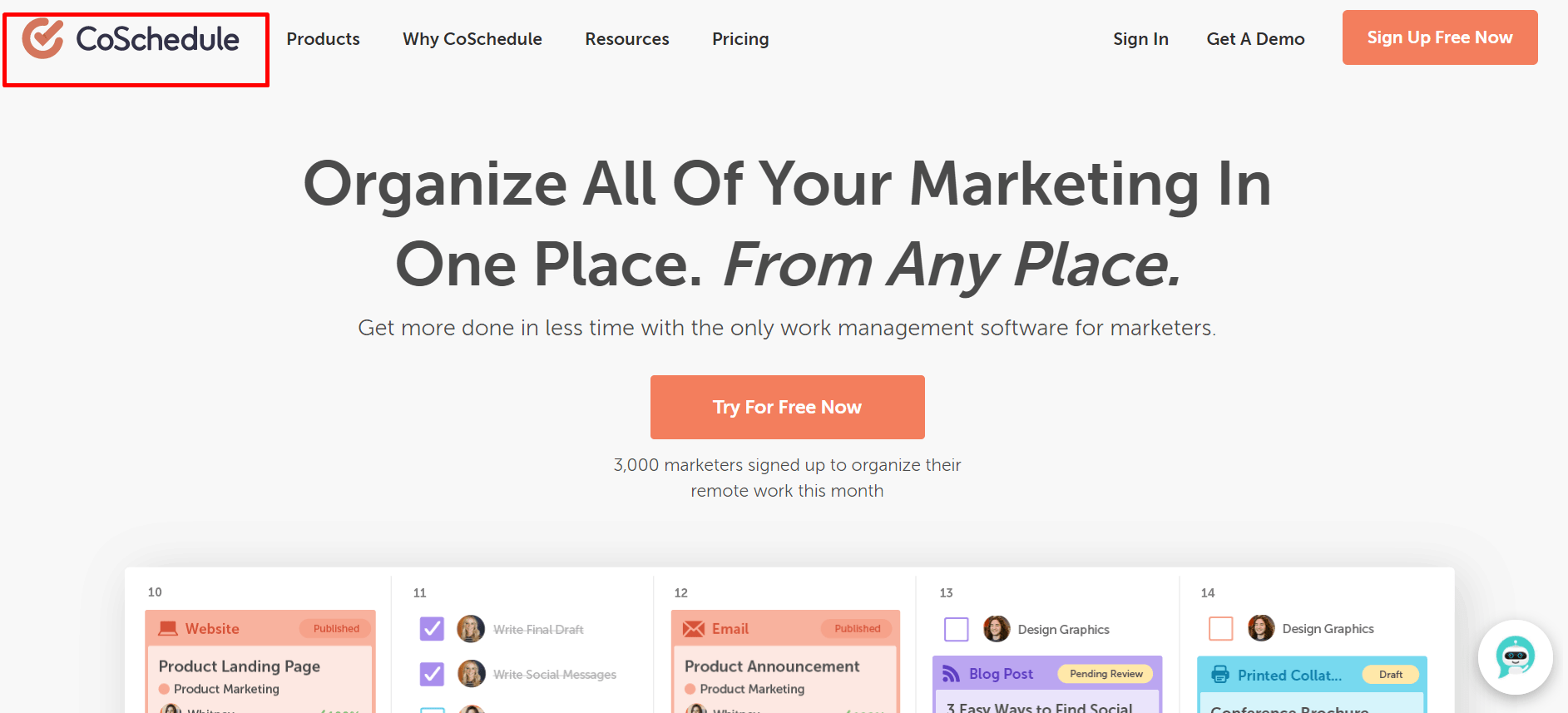 CoSchedule is a social media planner tool known for publishing and content calendar features.
CoSchedule manages Facebook, Twitter, LinkedIn, Instagram, Pinterest, and Tumblr social profiles simultaneously with integration blogging tools like WordPress and HubSpot, assisting organize and publish your blogs right from a specific account.
Features 
Equip with the intelligence feature called Requeue, which automatically saturates your queue by analyzing and rescheduling your top-performing post from history.
In some circumstances, if you miss out on posting as per schedule, then it automatically fills the loop with top-performing posts.
Marketing calendar that helps you to create, schedule, and shares your marketing strategies with social posting.
Cons
The ReQueue feature is good although, it comes with limitations. It allows you to queue your posts twice.
It does not offer many integrations and collaborations with other tools, making it less efficient while working along with your team.
Buffer – Simpler Social Media Tools For Authentic Engagement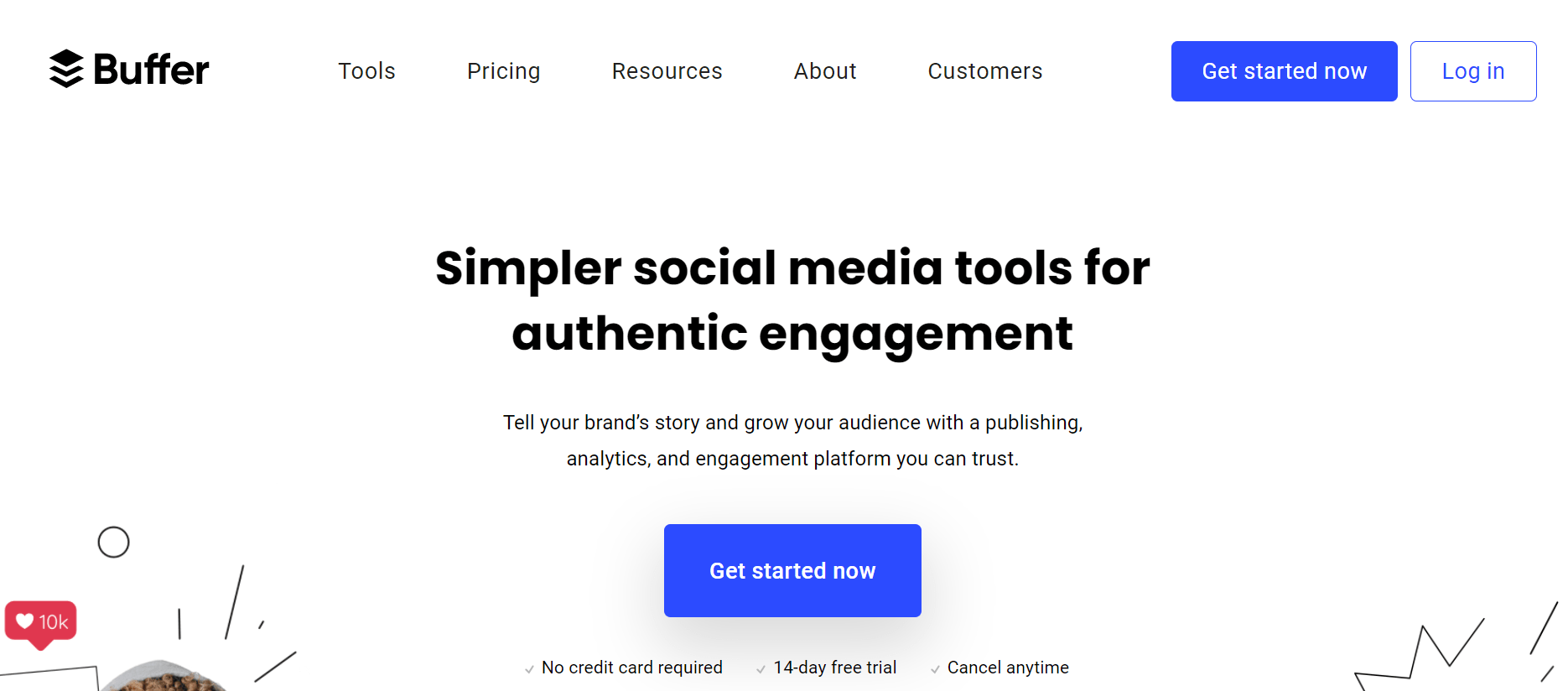 Buffer is a social media scheduling and publishing tool like Socinator, adored by its users and community, which integrates with the social media platforms like Facebook, Twitter, LinkedIn, Pinterest, and Instagram.
 

Features 
Buffer has a clean user interface that lets the user navigate within the platform easily.
It lets you customize your posts for individual social features. Moreover, it measures and analyzes the performance of your content like boosted post insights, account analytics, stories, and post analytics, and audience demographics.
Cons 
Some of the essential features, such as the content curation feature necessary to find fresh and trending content, are missing in Buffer.
Buffer has its products like Buffer Reply and Analyze, which needs to pay extra to manage your social conversations and analytics, which is overpriced.
How To Set Post Scheduler For Better Outcomes In 05 Simple Steps:

Set Goals 
Establishing goals will allow your social media channels to improve relationships and build a brand following, helping to have a specific target to measure. Rethink about the purpose of social media network
If you are planning for a social media post scheduler, you need to analyze the purpose of each social media platform and determine how it can leverage your business.
Timing Matters 
It is imperative to comprehend when people are most active on the particular channels you are converging on. Here are the social media post scheduler kicks in, assisting you in scheduling your post according to the target audience and at the right time.
Every social media platform has various high engagement timing plots with different days. Making these time slots are vital for a higher range of engagements and generic traffic.
Mix up Content 
The same content perfect for one platform might not, perfect for all your social media profiles. While posting on social media, it's inherently for brands to originate conversations and interact with their potential customers.
Curating and sharing content will not only give you fresh and unique content but also provide authenticity, capable of building trust between the brands and audience.
Measure & Analyze
One of the best ways to analyze your audience is by testing, testing, and testing in intervals. It is crucial for engagement metrics of your audience, tracking your goals, and setting your plans accordingly.
Make a note of the posts that have the highest engagement metrics. Schedule your post and content accordingly and maintain your workflow and contingency.
Social Listening 
After getting the visions of how to regulate social media. The clock ticks towards growing a sense of what your competitors are up to. Applying social listening and competitor intelligence tools, you can evaluate how other businesses in your industry approach social media and content creation.
There is no guarantee that the time and content working for your competitors will work for you but searching, analyzing, and deciding by using a competitor intelligence ad tool can guide you to creating and scheduling content.
Why Invest In Social Media Post Schedulers?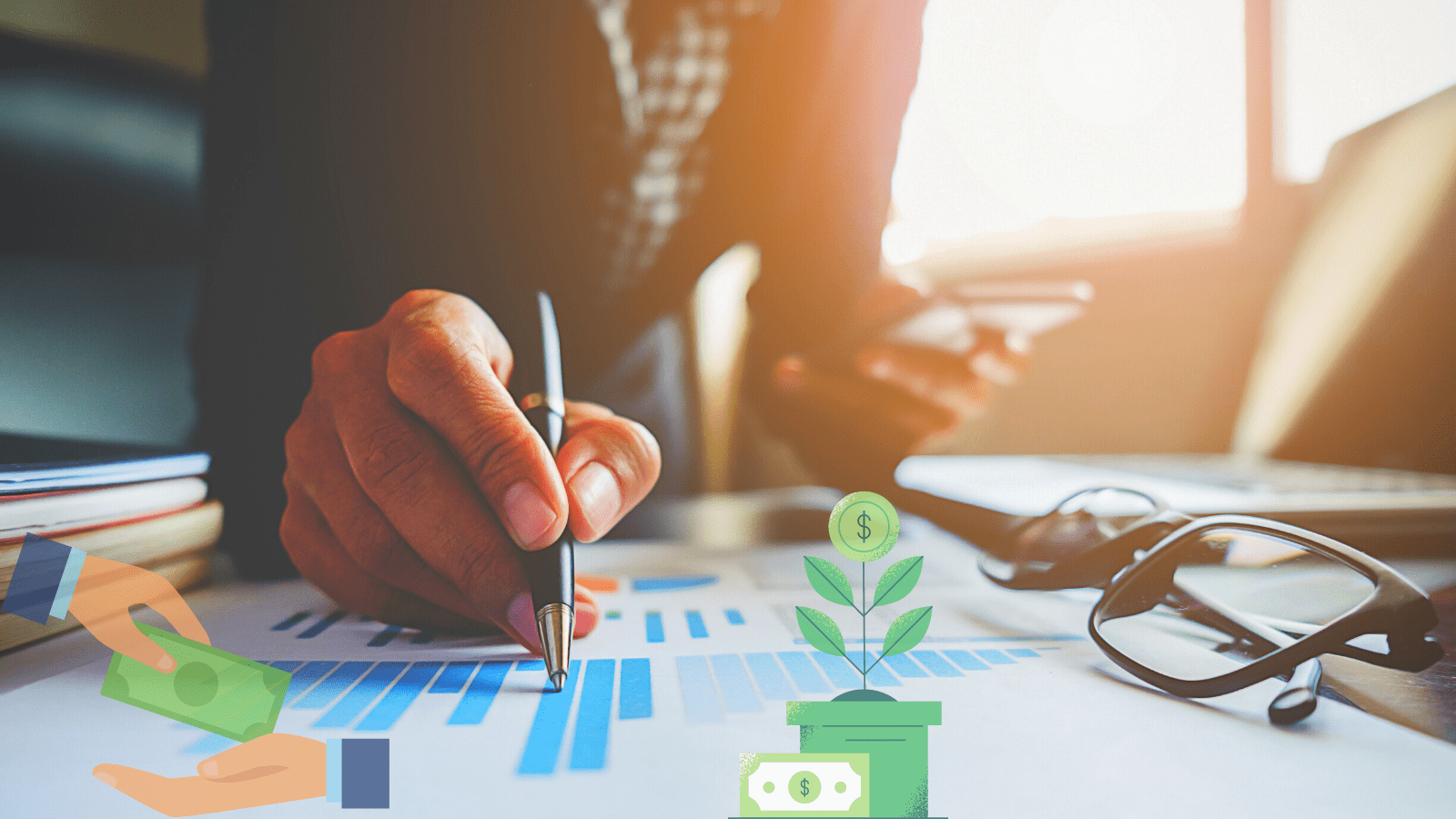 As we all know, an efficient business always comprehends that planning and scheduling make your success graph steady. Strategizing and scheduling are the two factors that go hand in hand. That is why social media post schedulers are in the hype, and digital marketers prefer to invest in it.
Social media management is one of the most significant elements for marketing your business and essential for growth. Every business requires to be active while perceiving potential customers.
In between creating quality content, seeking, engaging followers, and finding all the algorithms regarding updates, it gets all fusing and complex. Missing out the festive dates and social events is always a no-no for businesses over social media. Circumvent this situation, social media post scheduler and calendar have come into existence.
Social media post scheduler allows you to counter any unforeseen unexpected predicaments making it easier to craft contingencies in your absence. Investing in an efficient social media post scheduler can help you out from many unwanted complications, but few things should be taken care of while selecting the tool for it.
Always use a free trial before knowing the worthiness of a trial version. Do not hesitate to contact the support team since they are a vital part of any software. Think wisely and considerably about the size of the team for the social media integrator for your business.
Use tools like Socinator, which is budget-friendly and used by large or small organizations while easing your business processes and ensuring the efficiency of your social media campaign.
Also Read Our Latest Blog;
What Is The Best Instagram Story Dimension & Size?-(2021 Updates)
Use Facebook Marketing API To Unlock 1000s of Hidden Interests
Remote Staff Management| challenges, solutions and software
Simplify Your Social Media Posting Schedule with Socinator
Planning, creating, implementing, and measuring a social media post scheduler is a daunting task. Investing in the right software which can automate, fills the queue, and is customizable on different channels. Manually uploading content to each social media network every time you want to post content, Socinator helps you automate and streamline the process from start to finish.
It builds up your schedule from there, adding and inserting posts as and when you want to. However, you should be able to post to all social media platforms at once without wasting time and compromising your efficiency. That is how precisely Socinator helps your social media management team create a significant impact in the world.