If you find it hard searching for the Instagram id of your friend or any celebrity, then you must read this blog since we are showing you a few ways to do an Instagram user search. And there are ways in which you don't even need to log in every time to find someone's Instagram account. But before moving ahead, you need to at least know the person you are searching for? Right!
Even if you don't know a person's name, by knowing how they look, you might be able to discover their Instagram account. But it could be a difficult task. Additionally, there could also be the chances where you have got the wrong spelling of names, or they have a different username on Instagram. In such a case, you will not find it easy to search their accounts on Instagram. Before moving ahead, you should know that even after trying several ways, there isn't a surety that you could find the Instagram ID of the person you are looking for. Still, don't be disappointed, since here we are showing you not 1 or 2 but 5 ways to search for a user on Instagram. Let's check them all!
Instagram User Search By Name
First, go to the Instagram website from your browser, and there you will get a prompt to log in or sign up. Remember that you don't need to log in or sign up to search for a user account. Instead, add the username of the person you want to search after the URL and enter. It will take you to the Instagram profile of that particular user, while even if you don't know the exact name, there you have a search option to find whoever you want.
For example, as you can see in the image after the Instagram official URL, we have added the username "cristiano" to search for the profile of Cristiano Ronaldo. To search for more, you can type the other username on the given Instagram search box to find their account on Instagram.
Though this method works, nowadays, many people don't use their real name as their username on Instagram. Because of that, it would not be easy to search any particular person's Instagram profile without knowing their actual username. Still unable to find the Insta ID of the correct person, don't worry. Let's check out some other methods.
Instagram User Search By Location
If you know the address of the person you are looking for, then there is a chance you could find them on Instagram. Login to Instagram on your device, and under the explore section, search for the location. When you start typing an address, it may auto-populate, while you can select the correct address showing in the drop-down option. After you have selected the location, it will show all the photos and videos geotagged to that location. You may already know that Instagram allows the person to tag their location while posting images or videos. Now, you can do Instagram user search by photos and identify the person from the results shown for searching a particular location. Click on the username to visit their Instagram profile.
Instagram User Search By Phone Number
Even if you don't know the user name, you have the option to find anybody using their registered phone number on Instagram. Like any other social media platform, Instagram allows users to connect their accounts with their phone numbers. In fact, most mobile users create their Instagram accounts using their phone numbers. To search for a user by using the phone number, open the Instagram application on your device, and tap on the three-line menu on the top right corner of your screen. Select 'Discover People.' It will show you the Instagram profile of the people you are looking for.
Now the question arises, what to do if you don't even have that person's phone number in your contact list. In that case, safe social engineering methods can help you find more contact. Or you may also try connecting with mutual friends of that person as it might help you get their Instagram ID.
Instagram User Search VIA Mutual Friends
If the person you are looking for is following someone of your friends on Instagram, you need to check the Instagram followers' list of your friend to find that person. Just visit your friend's profile, and tap on the followers. It will show you all the people following your friend on Instagram. If you know the name of that person, you have a search option to find the exact ID of the person you are looking for.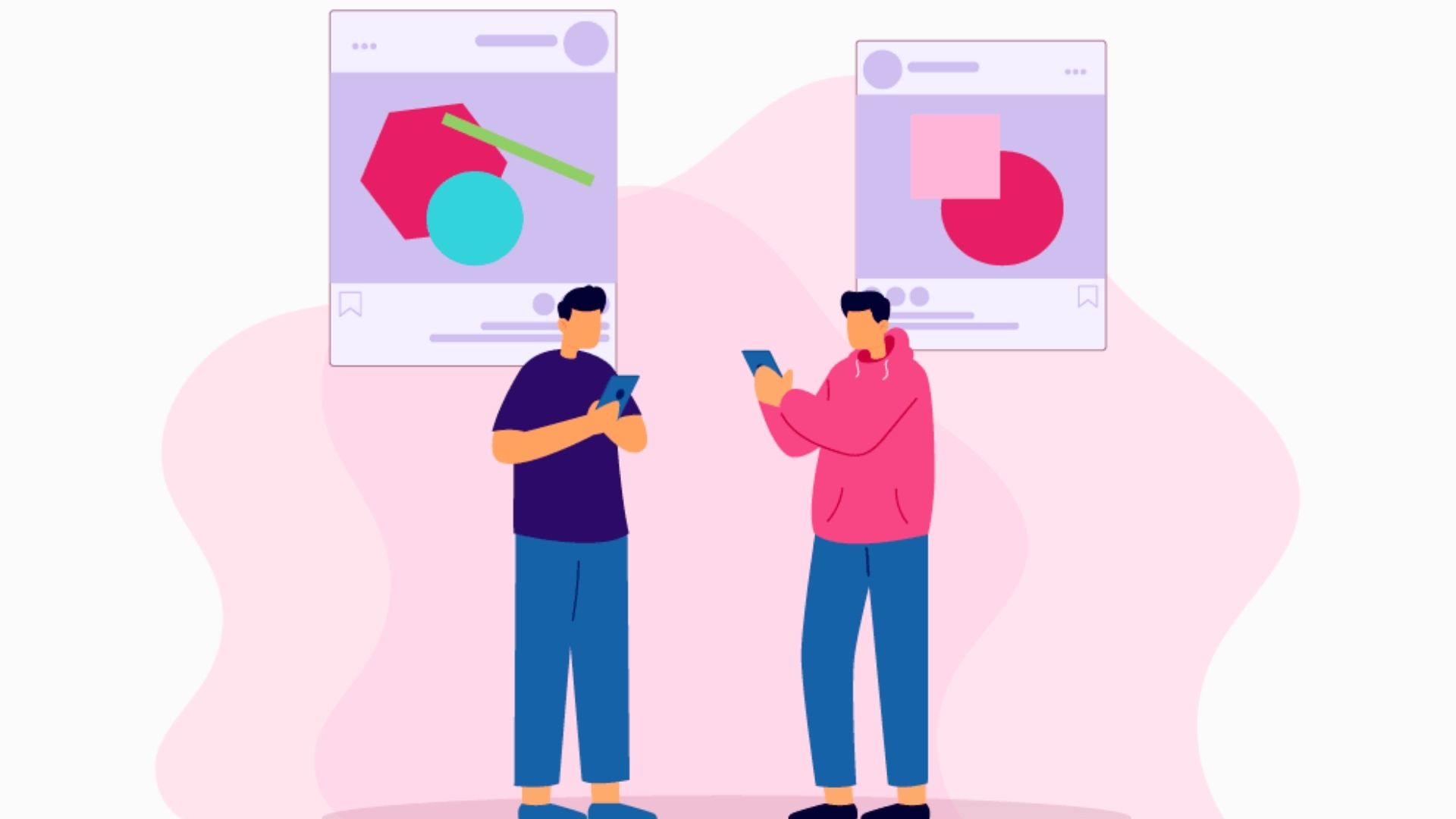 Even if it does not work, there might be a possibility that one of your friends is following the person. In that case, you need to check out the following section from your friend's profile and scroll to find the Instagram handle of the one you are searching for.
Instagram User Search By Hashtag
The pound sign is well known for its usage on social media. Yes! We are talking about hashtags (#). Especially on Twitter and Instagram, hashtags appeal a lot to the audience. When someone mentions a text with a # symbol before it, it gets hashtagged. By adding hashtags on posts, you could be able to get more views and engagement on your posts. You can take advantage of the same thing to search Instagram IDs. Just pay attention to the unique hashtags. While searching those hashtags, it would show you all posts that have used the same hashtags.
Extra Tip for Pros:
If these Instagram user search methods are not working for you, then what you need is an Instagram user scraper. The all-in-one social media automation solution Socinator, provides a feature that allows you to find Instagram ID using its best Instagram automation features.
Here are the steps you can follow to search Instagram users using Socinator.
Open the Socinator dashboard. Right-click your Instagram account and select the 'Go to tools' option.
It shows the Account Activity section. Here at the top, you have the User Scraper option; select that.
You need to select the query type based on suggestions, hashtags, and locations with several other options. Select any one of them.
Besides that, you have the option to create and import your query into the Queries list.
After adding a few queries to the Queries list, go to the Job Configuration. There you can set the Activity Speed as per your requirement (Recommended to keep it in slow and medium mode).
If you go to the Advanced Settings, there you have the option to manually set the delay in between each operation.
There you can also schedule the days and times on which it would scrape user IDs from Instagram.
After that, you also have filter options, where you can set- the user should have a profile picture, minimum and maximum number of followers, characters in bio, what characters should be included or not included, follow-unfollow ratio, gender, etc.
When you fill in all this information, save the configurations. Toggle the Status to active mode.
Now it will start scrapping the user's account on Instagram. As soon as the settings are configured, the software will start performing the scrape action on the next available time slot.
You can check the scrape activity which is getting performed in the logger. Also, you can get the full detailed report with all the scraped users for individual accounts and campaigns.
Conclusion-
If you have been using Instagram for a while, you might have already thought of doing an Instagram user search. You are not the only one who thinks so. In fact, many marketers also target similar strategies to reach their potential customers on Instagram. Using the social media automation solution, one can reach their social media marketing goals faster.
So what's your take? Have you been doing Instagram user search? If you know more, please share it with us in the comments section given below.
Also Read:

Tips For Finding the Best Stocks: Check out Various Ways

How To Customize YouTube Homepage: 05 Most Frequently Asked Questions