Social media is a very significant thing in the modern era, and no one can deny this fact. It has become an integral part of our daily lives. Some social media platforms are ruling the other social media platforms, whether in revenue generation or attracting a wide range of audiences. YouTube is one of those social giants, which is also most preferred by video viewing audiences.
Creators not just post videos on YouTube, but they can also create their own channels. It helps them to grow their audience size as well as open the doors to other opportunities like how to make money on YouTube. Now being a YouTuber has become a profession where you can definitely make quite an income.
Many questions come to the mind of the people when they are told about creating a channel on YouTube or promoting it to enhance engagement. The very first thing which should be understood is that the YouTube channel doesn't grow by itself. And also, merely creating quality content is not the only thing one must do to promote your channel. You also need to gain an appreciable number of subscribers for that. Therefore, it is very important to enhance the engagement at the channel at the right time with the right set for the target audience.
How to start a YouTube channel?
The very best thing one can do is prepare the proper plan and execute it with the incorporation of the relevant changes wherever necessary. One should begin with the first. here are the steps to know  –
Begin with the basics –
Understanding the basics is the key to becoming a master YouTuber. After creating the channel, follow the proper steps followed in the application, fill up details about your channel, and start publishing regular video updates on time. 
Complete your profile information –
Fill in over your presence the pertinent details about the channel's name or the description of the channel. You can also add the links to your other social media handles, which will make the audience easily discover your presence on the other social media platforms. Properly mention the description portion of the YouTube channel to communicate what you want to.
Create the channel art on YouTube-
Add the banner photo in your YouTube profile while making sure to maintain the size and resolution properly to make your channel look more attractive. Based on your upcoming events and marketing strategies, you may also create exciting channel art to boost the enthusiasm of your audiences.
Discover the market and the required content-
Whenever you are entering a new platform, it is a good habit to learn the things and discover the demand of the niche to fulfill it adequately. Try to study the other similar channels to understand better the type of content and the techniques executed by the other YouTubers on their panel. And target your audience adequately, based on the analytical data and demographics to ensure success.
Shoot or create –
Shooting the short introductory video will be the best for the YouTube channel to introduce yourself and make your introduction video more creative and attractive. You can also use this as a promotion for your channel. The one trying to create their introductory video tries to ensure that it should be short and sweet! So the audience won't get bored with the introduction video only. Try to properly incorporate the relevant information about the kind of videos you will upload on your channel.
Upload the official video –
Enough research must have been conducted to make the introductory video and the other market research for your channel. So, now it's time to release your official video.
Maintain consistency-
This is not the one-time thing that one video on YouTube will do everything, and you need not do things to promote your videos and channel. Maintaining consistency makes things even better.
Show your presence on other platforms-
Incorporation of the other platform link will allow the audience to discover you on the various other platforms apart from your YouTube channel.
Investigate, plan and execute! There are many ways to advertise and promote channels, but this all needs to be paid for; if you think so, you are not completely correct. Yes, this is true that many promotions are paid well on the YouTube platform, but that doesn't mean you need to spend the money on the paid promotion. You can also promote your channel for free.
Promote Your YouTube Channel For Free-
If you are very interested in making money from your YouTube channels, don't worry; that is also not a very difficult rocket science thing. Just the execution of the proper principles and understanding of the YouTube algorithms will be very much helpful for the free promotion.
One has to start with the SEO and try to nail that, as this will be responsible for discovering your channel on SERP. Make sure to integrate proper descriptions, tags, and other relevant tactics, which will incorporate the essential things to enhance the SEO of your channel.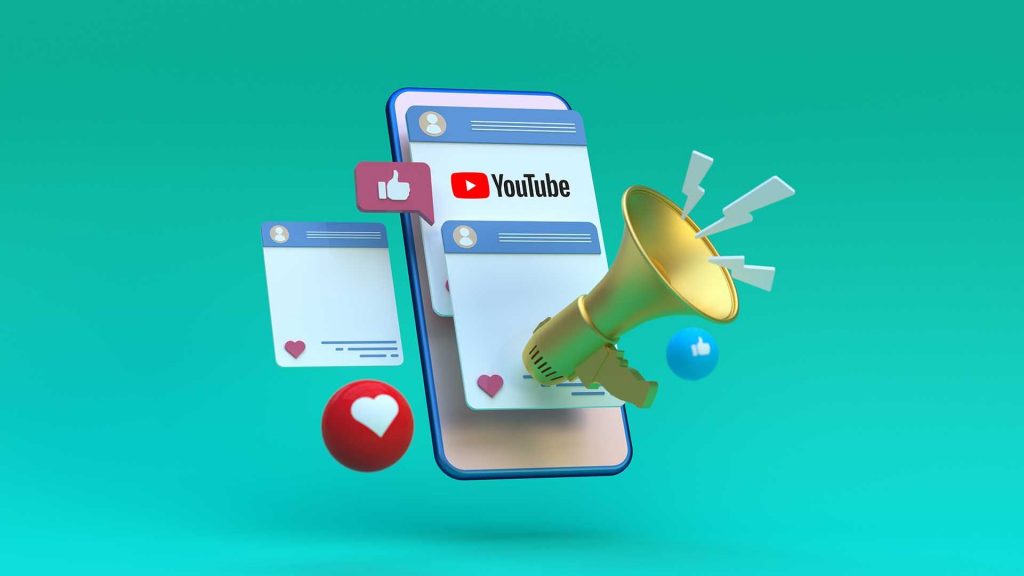 Try to do blogging as well, where you can mention your channel or link it to gain more engagement. When more audiences engage on your channel, it will help you to grab the attention of algorithms. At the same time, it would also help you build relationships with your subscribers and followers. Create good relations with the more engaged fans and try to schedule the giveaways, fests, or live streams, which will help people discover you and bond with your channel.
There are so many tools and software that you can easily use for your channel or other social media. YouTube is a very big platform and gives you so many things. Using software and tools always gives you amazing benefits and some best features to use and make things easy for you. Staying regular on YouTube is very important and today, in competitor time, staying active by watching competitor moves is very important. 
About
Socinator
Coming to the software named "Socinator" that supports your overall social media management needs (which includes YouTube as well). And, there are so many other characteristics of this software which help you in so many other things.
Let's discuss some amazing features of this software:
This software lets you automate most of your day-to-day social media activities. So you could have more time to work on creating more videos for your channel. Also, it has features that let you filter and options to categorize your preferred setting where you can manage one or more YouTube account using a single dashboard. Moreover, you will get the auto to engage with the public by commenting and liking your friend's posts. And you can effortlessly get time to engage with various places like friends, groups, etc., and you will get so much traffic with no effort. 
With this software, you can effortlessly auto-share your videos on YouTube, which will help you increase your traffic. Furthermore, you can even quickly schedule your videos ahead of time. In addition, you can also auto research and register groups in your desired niche, which will give you so many other opportunities to expand your content, giving you more and more traffic. 
Of interest, this software also benefits finding out the people who might be interested in checking your videos. You have high quality and get top targeting systems to assure you get the perfect follow-back ratio. Considering it's features, Socinator is one of the best automation solution for your YouTube marketing.
Wrapping Word:
We have seen that many brands are using YouTube channels as a medium to connect with mass audiences. And the response they are getting is also great. If you also want to take advantage of that and enhance your brand awareness on YouTube, then you must start a channel on YouTube. By creating relevant and entertaining videos, you can really make a grand appearance of your brand on YouTube. Hope that after reading the guidelines shown in this blog post, you have gained all the necessary information about creating a YouTube channel. In case you have any further queries, mention in the comments section.
Also Read-